Any discussion of Wat Rong Khun should probably begin with the fact that it's not really just a "wat" (temple), despite the monks; it's more of a wildly expensive and expansive art exhibition. Travelers come from all over the world to see the "White Temple", considered by many to be Thailand's most creative religious structure. Those who do are surprised to find curiously irreverent imagery on the exterior — as well as Hello Kitty on the inside and Pinhead from Hellraiser on the lawn.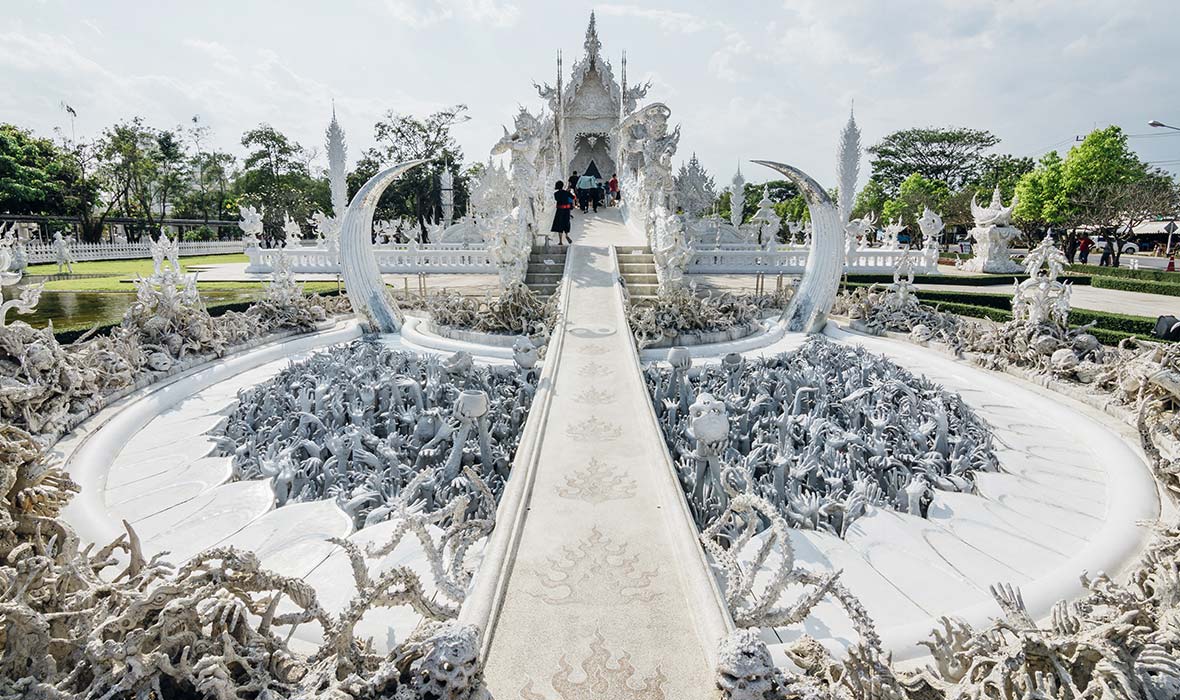 Little information is known about Wat Rong Khun before it was put in the hands of Chalermchai Khositpipat, considered by many to be Thailand's greatest modern artist. He took the aging, dilapidated ruins of a temple 10 kilometers south of Chiang Rai and turned it into what is today one of the city's most popular attractions. This is because Chalermchai Khositpipat is from Rong Khun village.
He attended Bua Sai Primary school a short way away from the current temple's site, before making his way to Bangkok's Poh Chang Art School. From there it was a whirlwind of awards and exhibitions the world over until 1997 when work began on the Wat Rong Khun temple, funded by his art career. Over the years, the project would cost him more than $30 million in his own money.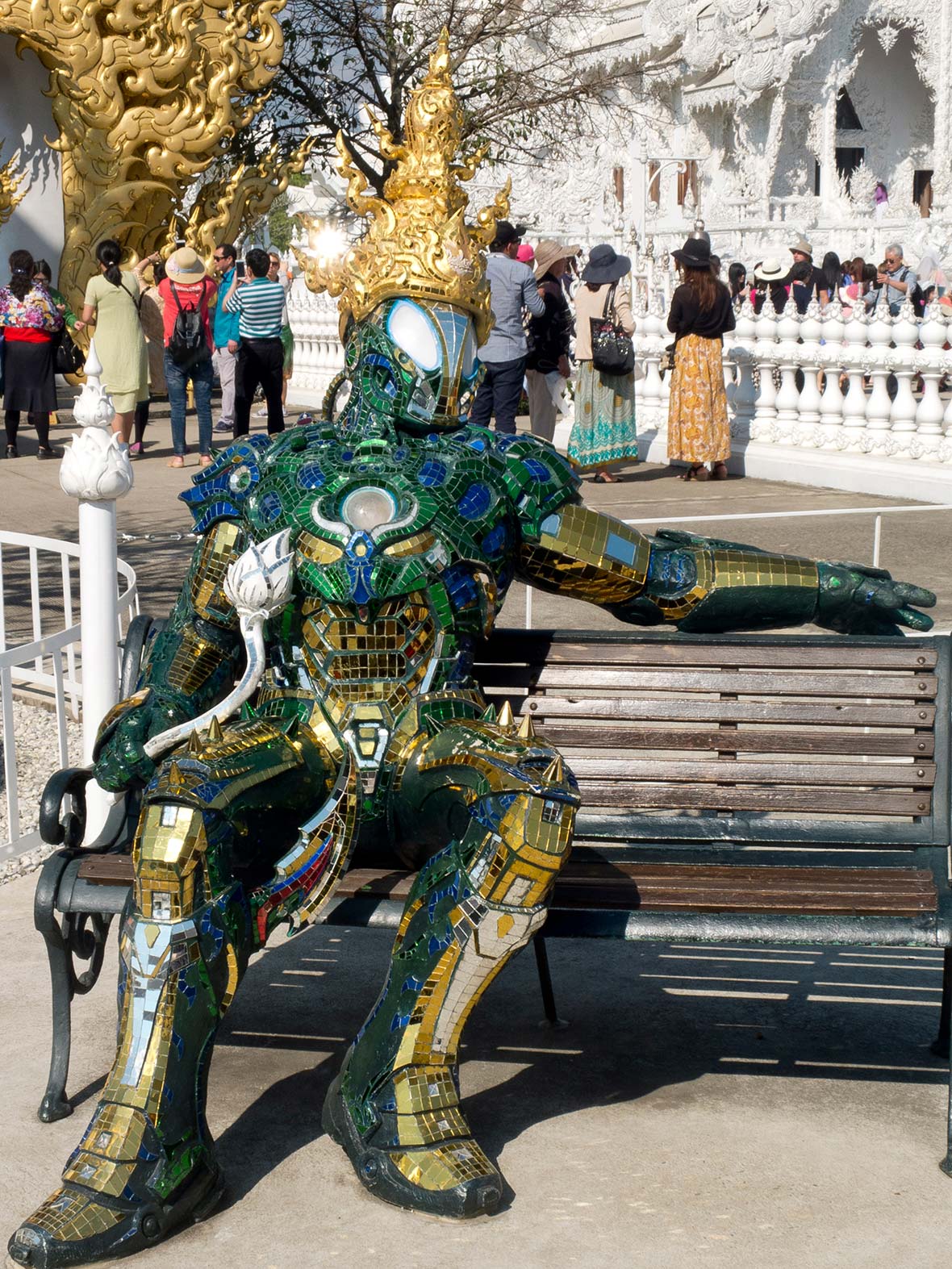 Indeed, there is good reason the temple doesn't receive government funding like so many other Thailand tourist attractions; the imagery is to some kitschy and to others sacrilege. This controversy over style is nothing new to Chalermchai Khositpipat, who painted a punk rock Ronald Reagan and a ninja turtle into London's Wat Buddhapadip.
It's not just in Thailand that the imagery of Wat Rong Khun has caused outrage. The Daily Mail ran one of its outrage stories on the depiction of the planes hitting the Twin Towers on 9/11, following up on a complaint made from an insurance broker from Nottingham. Photos of the interior are not permitted.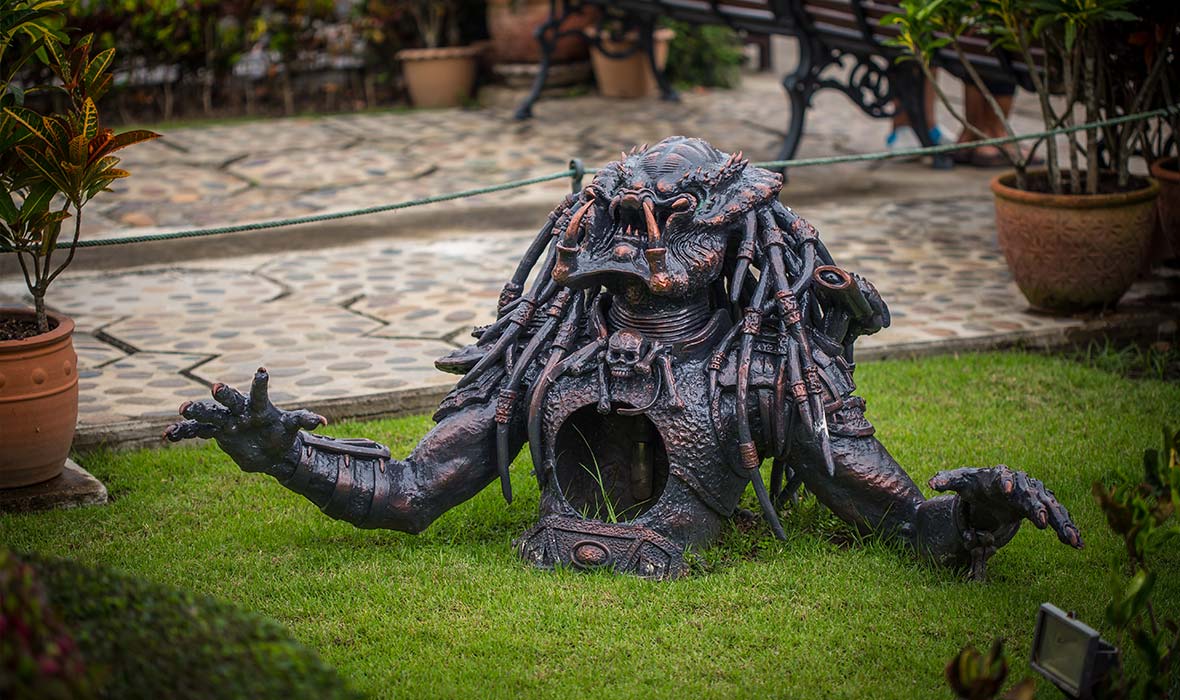 The large murals and concentration on pop culture began after Chalermchai Khositpipat graduated in 1977 from Thailand's premier art school, Silpakorn University, as he painted movie posters and billboards. His talent and dismissal of traditional religious norms in his work would lead him to becoming Thailand's most famous artists, eventually selling to King Bhumibol Adulyadej.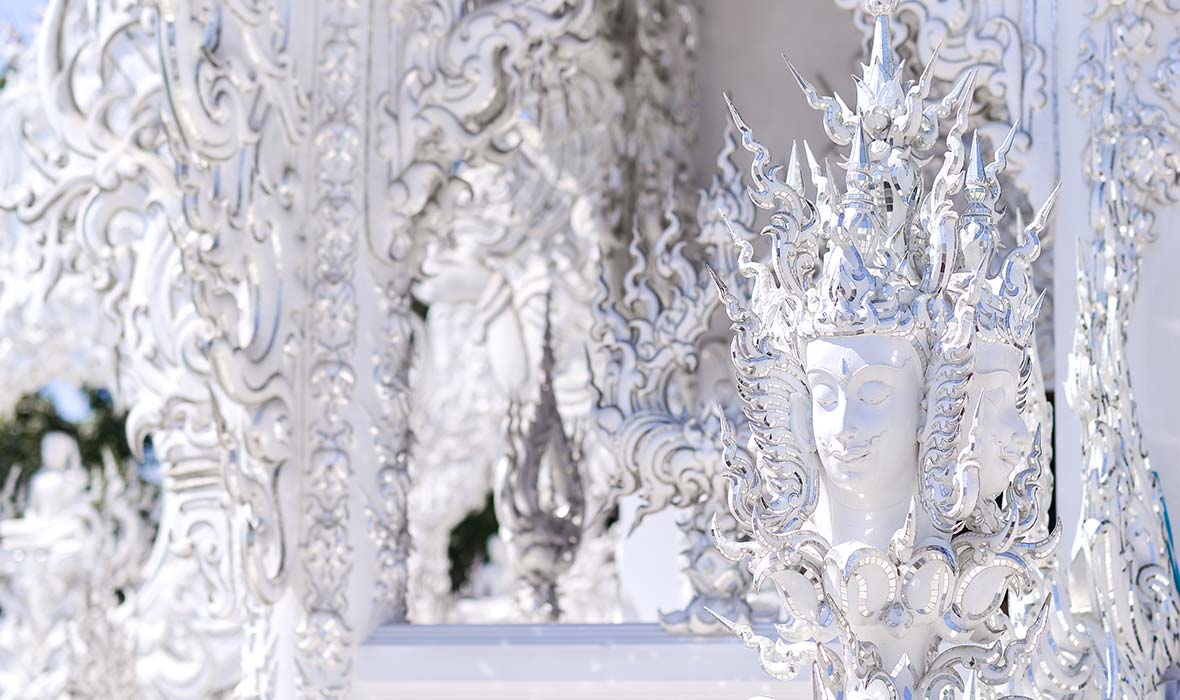 And, while much has been made of the interior design of Wat Rong Khun and the iconoclastic imagery on the interior, it is often forgotten that the White Temple remains one of the most visually compelling of the 30,000 temples in Thailand.
From the clasping white hands to the mirrors reflecting the bright Thailand sun from three-tiered arches as if they are shining stars during the day, Wat Rong Khun is a masterpiece of design.
The White Temple today is an indelible ornament of Chiang Mai tourism; only a few months ago a $3.3 million laser light show took place at Wat Rong Khun. And, as most are concerned, the work will never really be finished, with projects scheduled through 2070.
"Only death can stop my dream, but cannot stop my project," the Chiang Mai Mail quoted Chalermchai Kositpipat as saying.