Strangely, wandering through the maze-like hutongs and watching the locals as they go about their lives – talking with friends and playing Mahjong – we always get an overwhelming feeling of being home. Having lived in China in 2015, we always find ourselves drawn back to this fascinatingly beautiful nation.
When asked where one should go when they visit China, I can't recommend spending a few days in Beijing enough. Even the areas on the tourist trail still have an incredible feeling of traditional Chinese culture about them. From the historic architecture to the delicious North China food and the locals practicing their dancing, painting, and sports in every open space available, you can't go wrong with a trip to the Middle Kingdom's capital.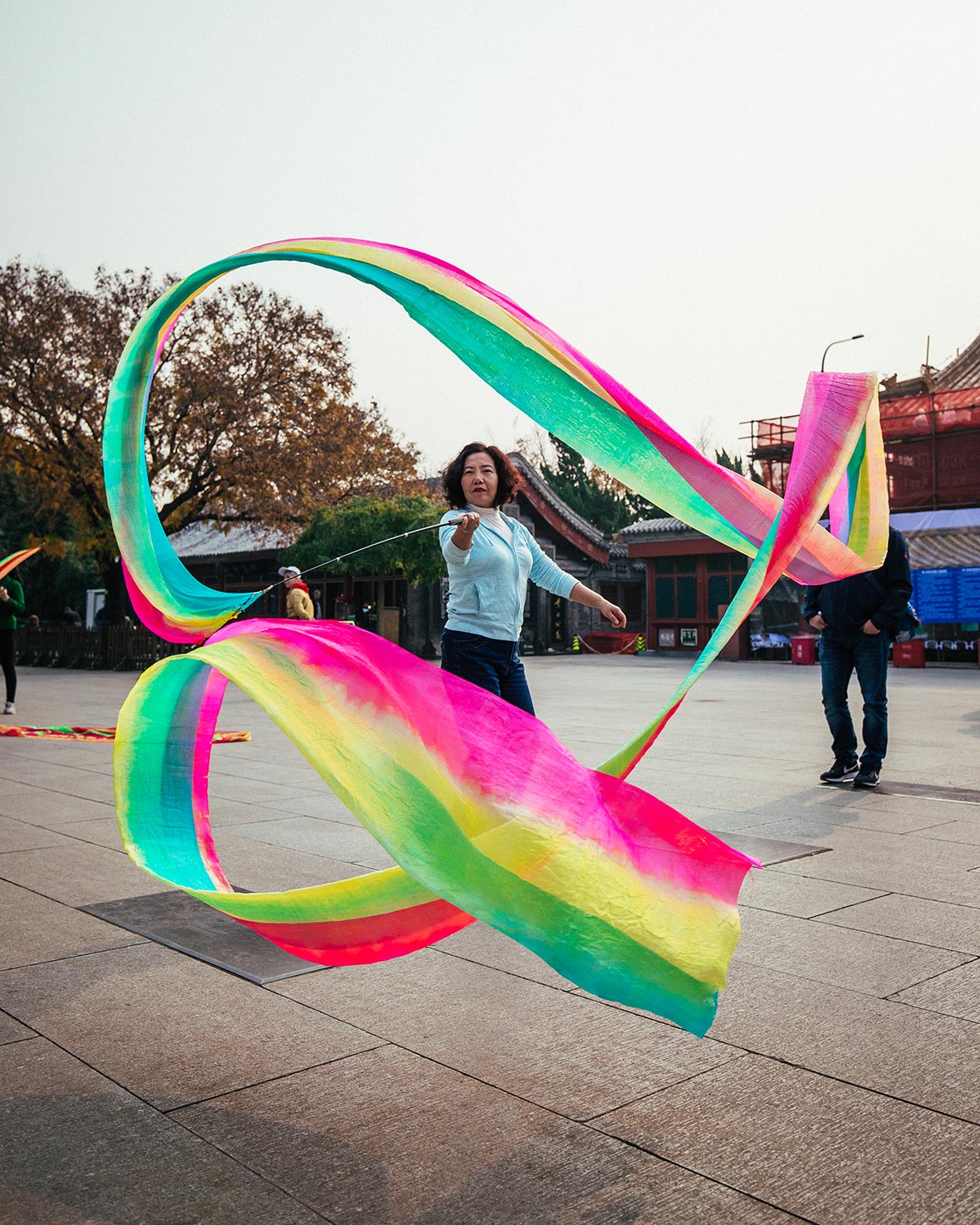 Needless to say, Beijing is an interesting city to photograph, especially considering the proximity to the Great Wall and many other interesting spots outside of the city. The recent 144-hour visa exemption makes this a great place to layover for quick snaps (as long as you're flying to a third country).
For the best views, travelers may want to consider spending considerable time on Qianmen Street, as you'll be close to all the major tourist attractions. Beijing's not an easy place to get around; there's a very low English level here, so be sure to use a good translator and tour operator.
Early mornings in Beijing are going to be your best friend if you want to take the best possible photos, so set your alarm and head to the Temple of Heaven. You can enter the park anytime, but doors to the temple open at 8am sharp. Get in the queue for tickets to the temple five to 10 minutes beforehand, so you are the first one in. You'll have to be quick, as the area gets packed fast, but, for fast-paced photographers, it's possible to get people-free photos until about 8.15am.
Bring your wide-angle lens and have someone stand on the steps for a sense of scale. There's also a great vantage point through an intricately designed gate, so make sure to look out for that. After you've shot the temple, walk back through the gardens and there will be plenty of opportunities to take photos of the locals practicing every form of art and sport that you can imagine. There's even some birdwatching to be had in the area.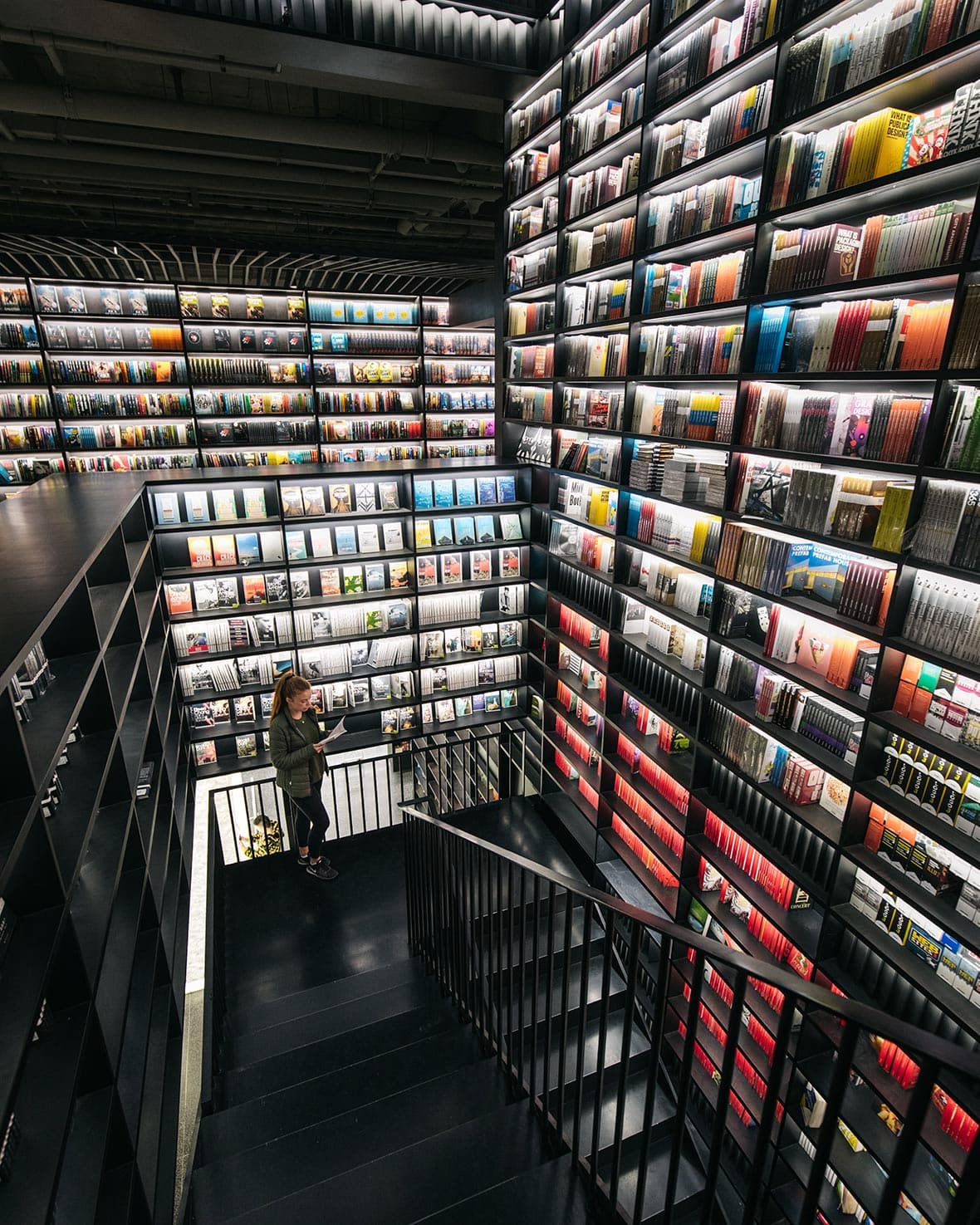 A one-shot stop, we stumbled across this bookshop whilst looking for our daily morning coffee, and were very glad we did. The bookshop is right next to the Muji Hotel, and is best photographed at night so that you don't get any light coming in through the windows. China has really stepped up its bookshop game in recent years, and the photography community are hoping that the rest of the world catches up soon. Look for the circular shelves on the ground floor for some clean geometric shots, and get your subject to wear white clothes to stand out.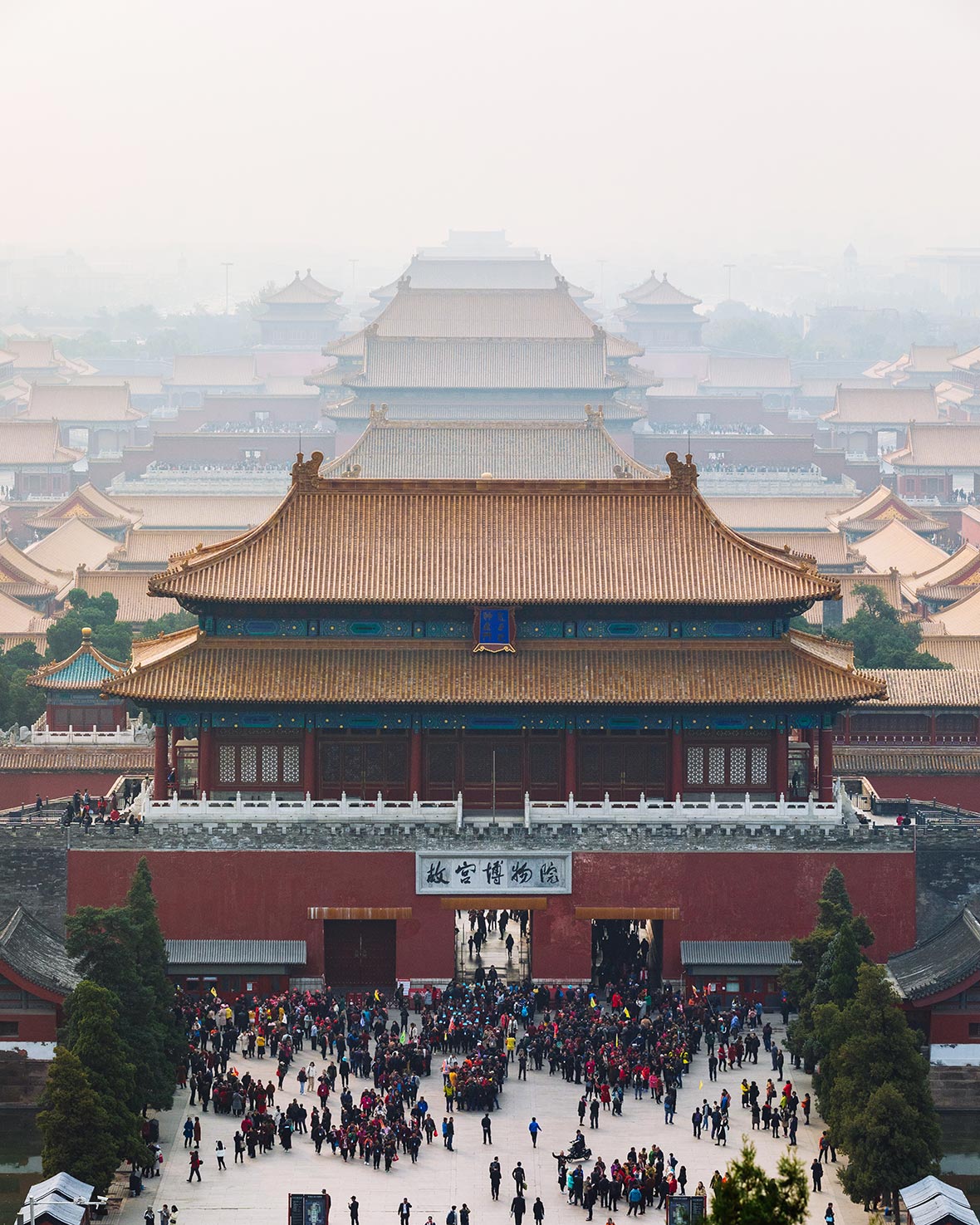 Another early morning location, Jingshan Park opens at 6am and offers incredible views over the facmed Forbidden City from the hilltop. Get there early enough and you may be able to catch the sunrise over the most famous landmark in Beijing from the Pavilion of Everlasting Spring. You can get some aesthetically pleasing shots by lining up the roofs of the Forbidden City; you can even use Beijing's famous smoggy haze to your advantage for softer light. I'd recommend bringing a zoom lens – I use the 70-200mm f/2.8 – to get some interesting angles and details of the Forbidden City from above.
Once you've taken enough photographs from the viewpoint, walk back through the royal gardens and you may be lucky enough to spot elderly Chinese people singing opera in groups in the pavilions or practicing tai chi. The sense of community and a focus on doing things you love in the outdoors is palpable, even in an urban jungle like Beijing.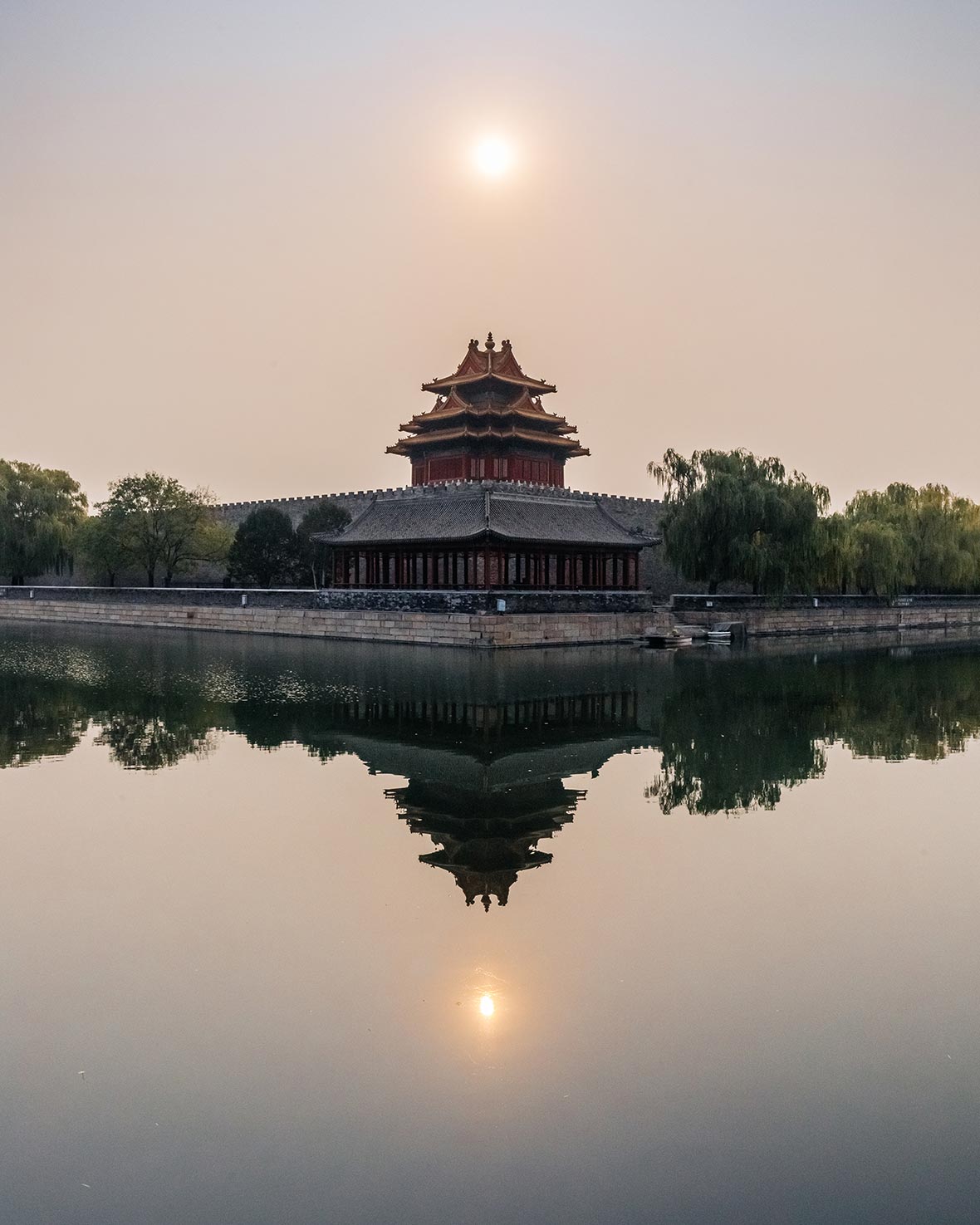 The Forbidden City is something no one should miss in Beijing, along with Tiananmen Square for your dose of the history of the area, including the flag raising and lowering and Chairman Mao's Mausoleum.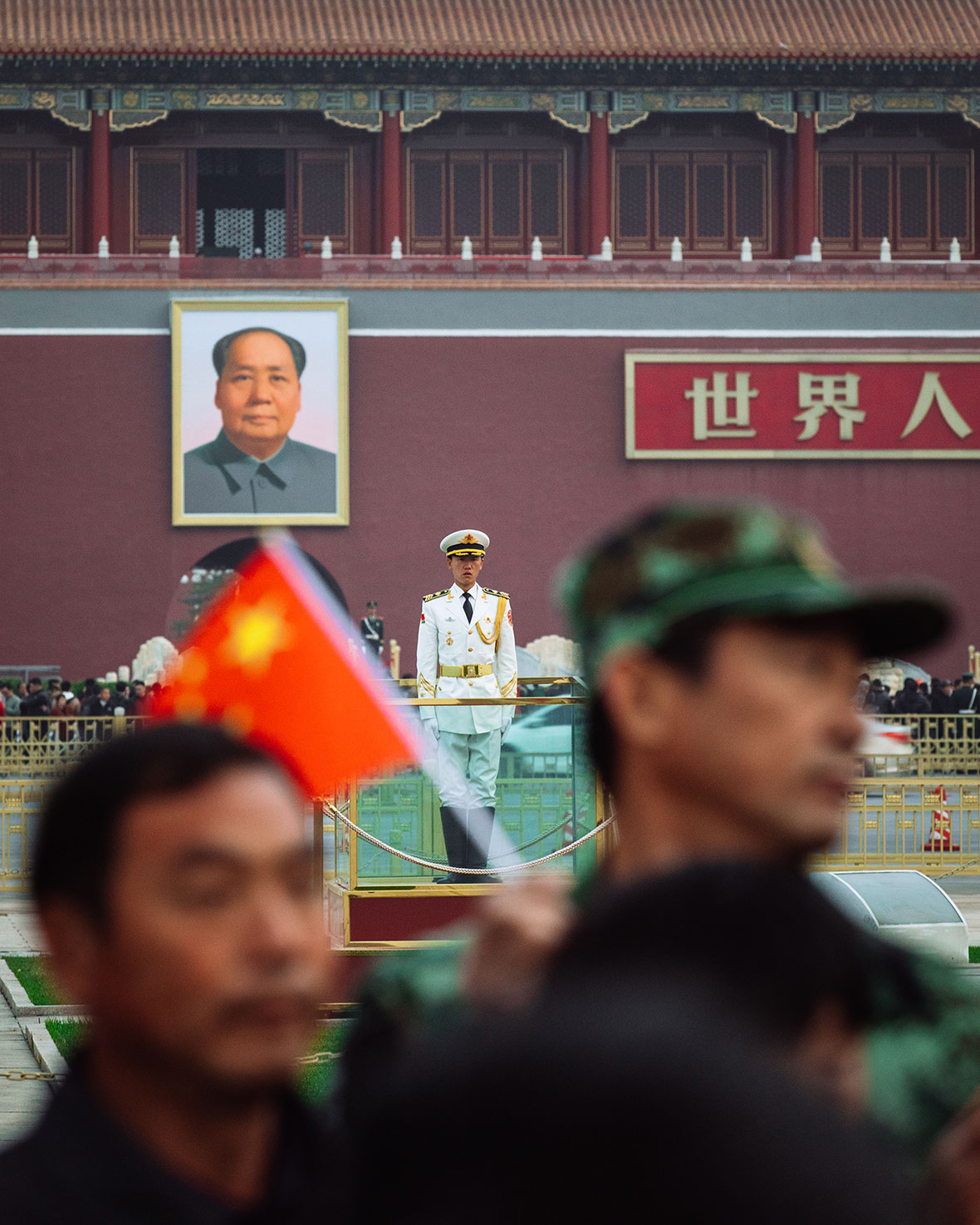 Head to the outer walls of the Forbidden City by Shenwu gate and take photos of the moat, the city walls, and the buildings inside, using the trees to frame the photo and adding a subject or a local passerby to your framing. A prime lens works well at this location, and as always go in the morning to avoid the crowds; luckily it doesn't have to be so early here as most people walk on the farther road.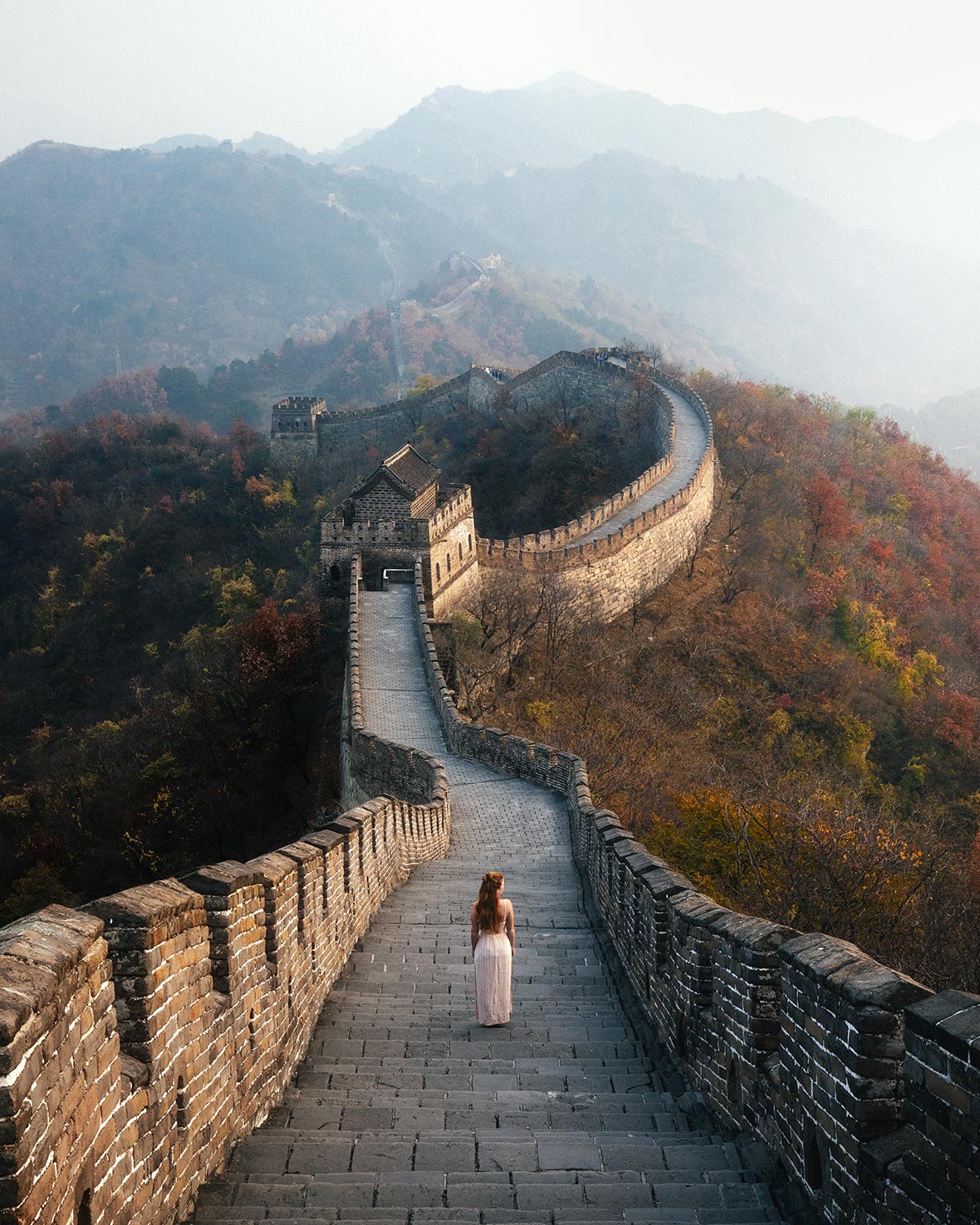 Despite seeing photos of the Great Wall so regularly as a child, I was still so amazed by the Wall when I was fortunate enough to see it in person in 2015. Very few places are as incredible in person as in photographs, but I can assure you this wonder of the world is an exception – depending on where you visit.
If you've got the time, I'd recommend heading further afield to areas of the Wall that aren't frequented so much by tourists, such as Jinshanling or Jiankou. However, if you're on a tight schedule, Mutianyu is an ideal option. Going by private driver means avoiding the tour buses, and we drove to Mutianyu at about midday. By the time we arrived and got up to the Great Wall, it was coming up to 3pm, meaning we were able to have a few, less busy hours of exploring. We opted to stay up for sunset as we knew most of the other tourists would have descended by then as the cable car and slide (yes, you can descend the great wall by sled) stops just before sunset. We had the whole area to ourselves. Then, you can easily take the steps back down, a 15-minute walk and head back. I would highly recommend taking a drone if you have one, as aerial views of the Wall are just phenomenal. Autumn is an excellent time to visit; you can shoot the golden leaves in full force.
So, for anyone who wants to explore an Asian destination completely off backpacker's route but still accessible, Beijing is a fantastic option. China isn't an easy place to travel, but if you learn to adapt, you'll be hooked.