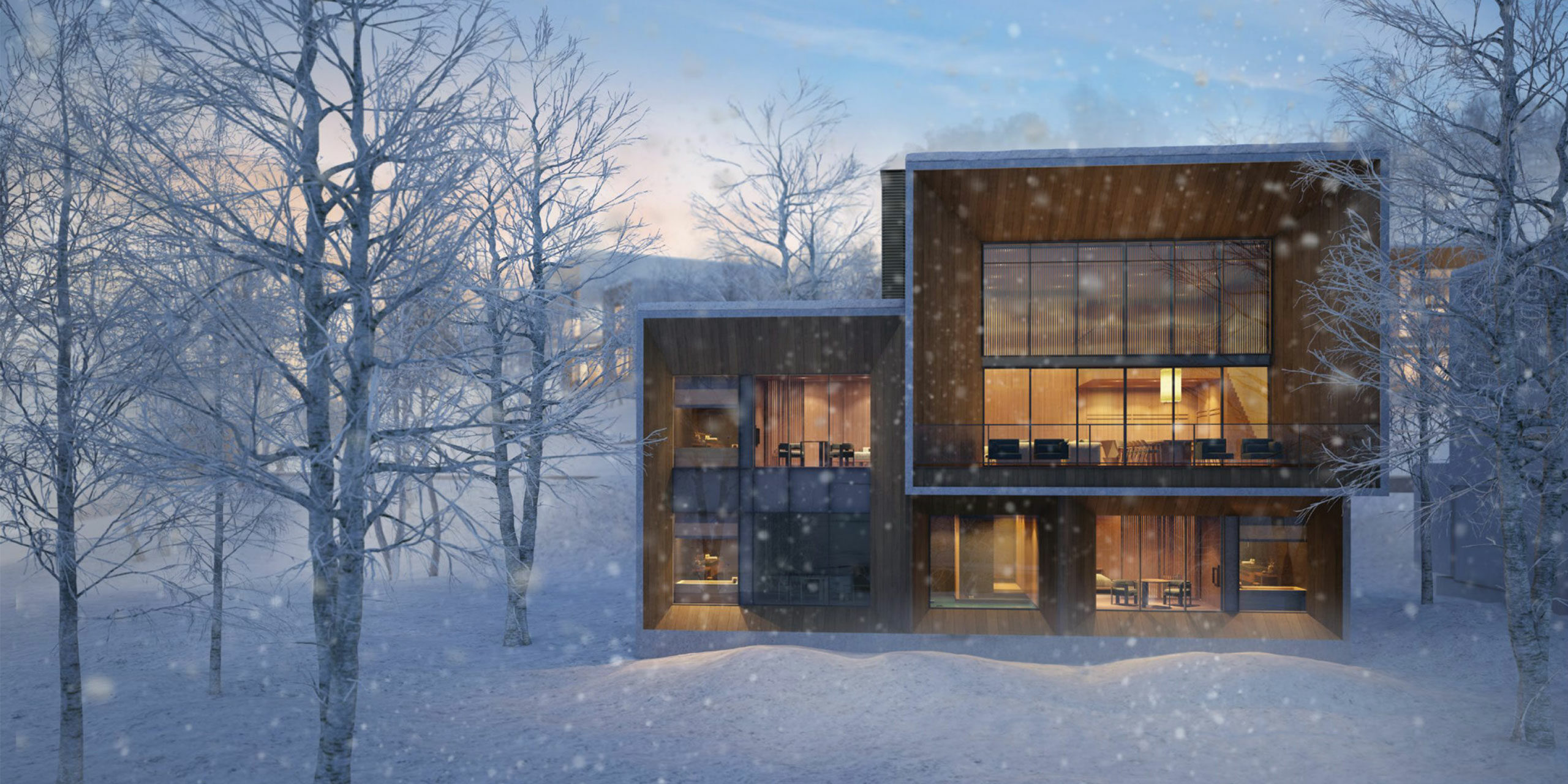 In December 2019, about seven million years ago in COVID time, the travel industry received an early Christmas present in the form of a newly-announced Aman property in Niseko, Japan's skiing capital, known for its incredible powder and Hokkaido charm. Aman Niseko might seem like a long way off, but there are a few things travelers should know, and it's all good news.
What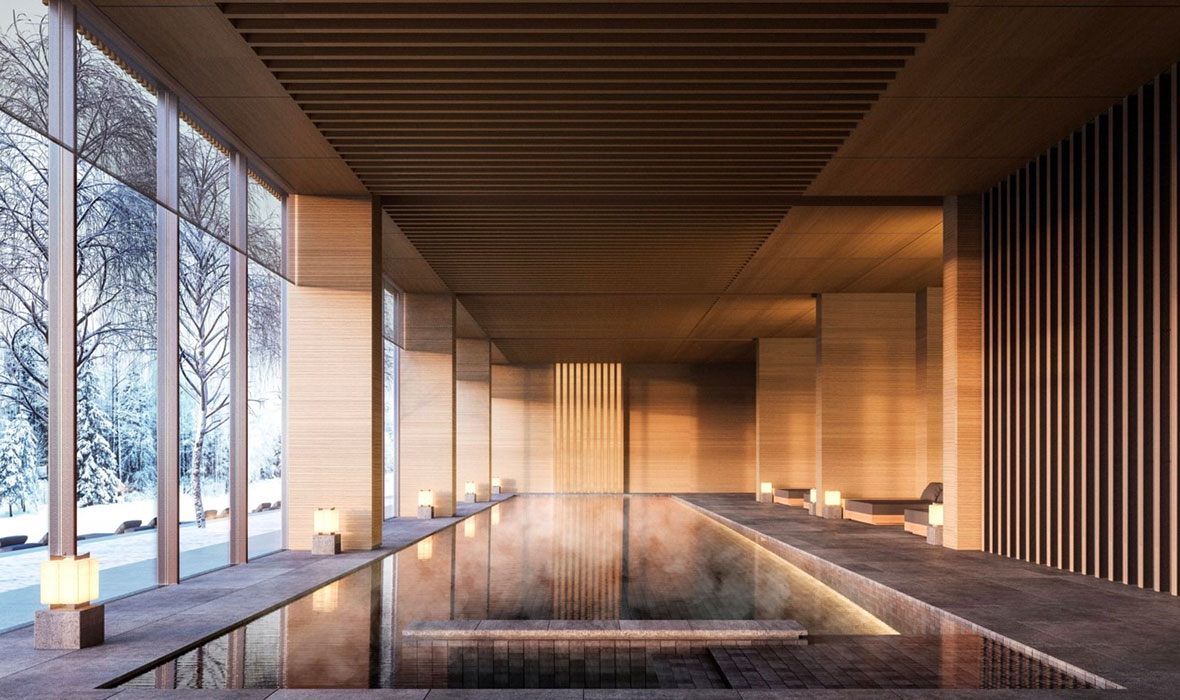 The Aman brand — known for its isolated, exclusive properties — is the crème de la crème of luxury resorts the world over. Aman Niseko shows every sign of living up to that reputation with just 30 guest rooms and 31 residences on an expansive 187-hectare site.
This will be the fourth Aman destination in Japan, and travelers who have stayed in others might notice a few architectural similarities as the resort shares a designer with the other three, Kerry Hill Architects, also responsible for Aman Tokyo, Amanemu and Aman Kyoto.
The ryokan, a traditional Japanese-syle inn, is the inspiration for the Aman Niseko designs, aiming to frame forest and mountain vistas, according to a press release from Aman. The rooms will feature open fireplaces, private Furo bathtubs in each room.
"This all-season resort will be a haven of peacefulness immersed in the purest Japanese scenery with the renowned thoughtfulness of Japanese hospitality," said Vladislav Doronin, Chairman and CEO of Aman.
Where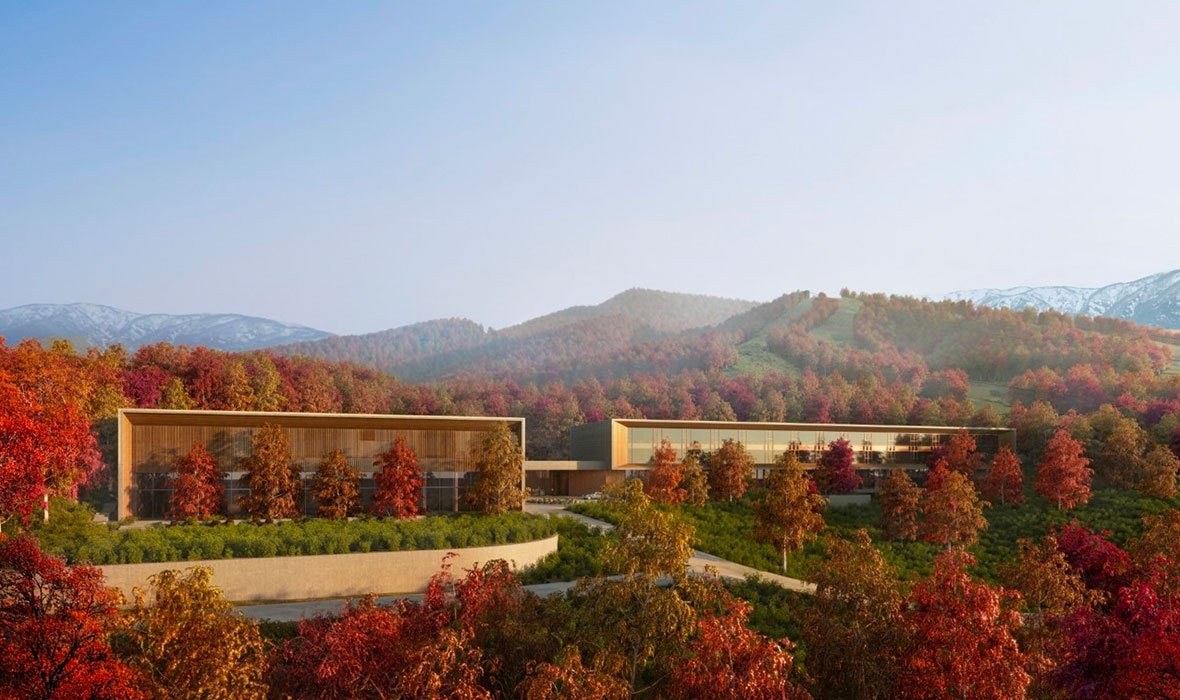 Niseko is one of Hokkaido's most popular skiing destinations. Found on one of Japan's most northerly islands, it is known for its reliable powder and facilities. The Aman Niseko, however, fancies itself an "all-season" resort high on the slopes of Mount Moiwa on a nature reserve.
In the summer Hokkaido is somewhat of a retreat for hikers and bikers and the fall foliage is some of the finest in all of Japan. Aman Niseko will be situated just minutes from Niseko's five main areas: Moiwa, Hirafu, Niseko Village, Annupuri, and Hanazono.
Set on a forested slope, with views of Mount Yotei, the free-standing, two-storey residences feature customizable preferences, with the possible addition of home theatres, massage rooms, wine cellars. and cigar rooms.
Why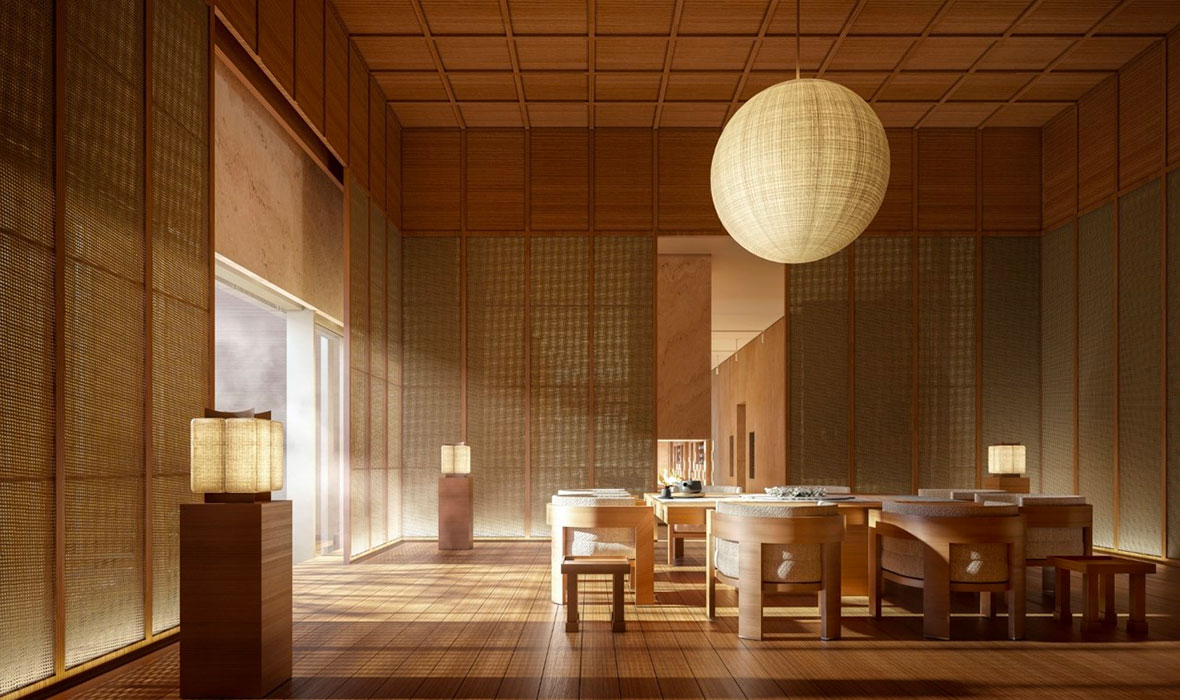 One of the prizes of this resort according to recent statements from Aman will be the spa, showcasing personalised retreat programmes crafted in consultation with each guest. The Aman Spa will feature single and double treatment suites, pre-treatment lounges, relaxation pods, and extensive thermal spa areas.
For dining fans, this Aman resort will feature a number of dining venues, offering both fine dining Japanese and Italian in Aman's Arva, as well as seasonal cuisine. And to the family traveler, there will be a two-storey kids club, and plenty to keep the youngsters entertained on a family skiing holiday, including a macha bar, indoor pool, bowling alley, and games zone.
Janu?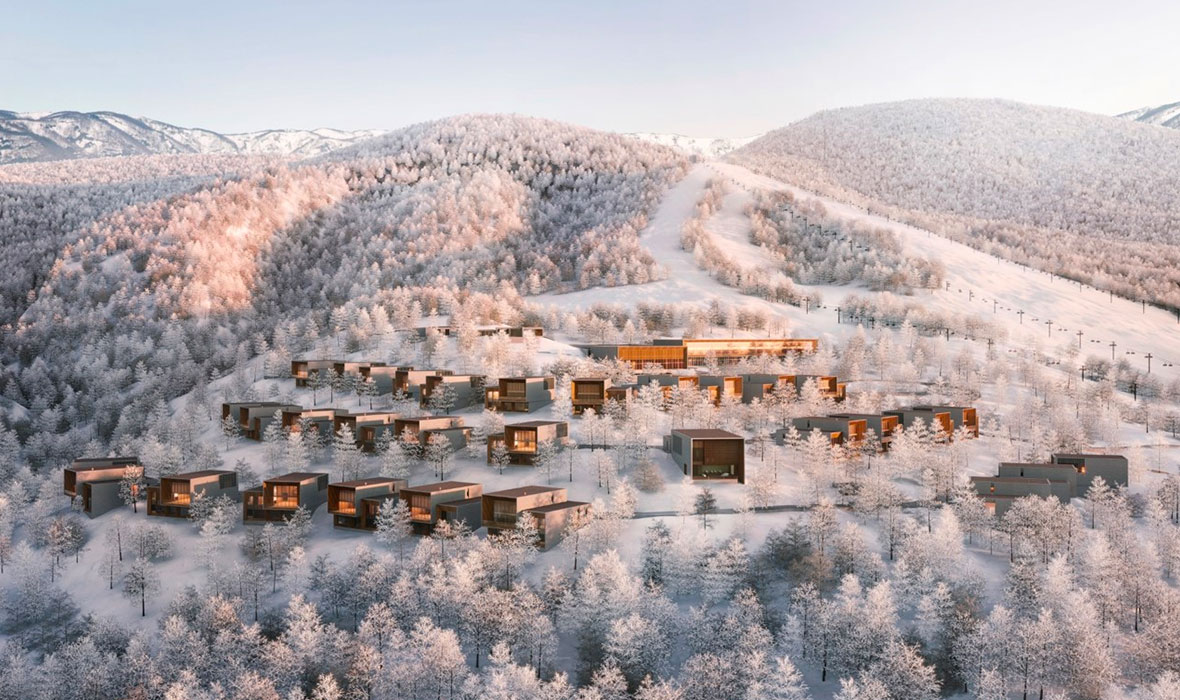 A year before Aman Niseko is set to open its doors, Aman will be welcoming its new sister brand into Tokyo, Janu. Its second property in the capital, little is known about the new hotel brand, suffice to say it shall be a new sort of Aman style.
"Janu shares its DNA with its legendary elder sister but Janu strikes out on a complementary path where genuine human interaction, playful expression and social wellness are at the core of the experience. Janu will create environments that nurture purposeful connection to bring balance to the head and heart and allow creative expression," Aman said of th Janu properties, three of which are launching in 2022 with the others in Montenegro and the Janu Al Ula Saudi Arabia.
Aman is known for its luxe properties all over the globe, and can even be experienced by private jet journeys organized by Remote Lands. The next Aman Private Jet Journey to take off will tour Southeast Asia for 16 days aboard a private Airbus ACJ 318 jet through Indonesia, Cambodia, Laos, and Vietnam.