Example Itinerary
Japan's Winter Wonderland: Snow & Ski in Hokkaido
Spend the most romantic time of the year in northern Japan exploring the white snow and sparkling lights sprinkled across the countryside and cities. This nine-day itinerary takes you through Noboribetsu, Hakodate, Lake Toya, Niseko, Otaru and Sapporo. Enjoy the perfect balance of relaxation and action as you travel from hot springs to ski slopes. Take advantage of the magic the season brings with it to discover Southern Hokkaido's natural beauty.
This itinerary is an example. It's designed to inspire you and provide you with thoughtfully curated ideas. You can choose to do this exact itinerary or completely personalize it. All trips are 100% bespoke.
Highlights
• Snow Sports: Niseko is one of the world's best ski destinations, known for skiing, snowmobile rides, horse trekking, snow-rafting and more.
• Onsen: Après-ski with a difference as you soak tired muscles in natural hot spring baths.
• Food & Drink: Try some of Hokkaido's specialties with trips to the Ishiya Chocolate Factory, Sapporo Beer Brewery and the port city of Otaru (famous for fresh seafood, cheesecake and chocolate).
Day-by-Day
Day 1
Noboribetsu
Upon arrival at the New Chitose Airport in Sapporo, the capital of Hokkaido, you will be transferred to the city of Noboribetsu. The area is known as a destination for relaxation and has some of Hokkaido's famous onsen, or hot springs. Explore the curious naturally-hot lakes and the valley that earned the town its nickname, Hell Valley. Check in to a luxury ryokan, a traditional Japanese inn, which often features hot spring baths, traditional Japanese meals, clothing and bedding. We recommend staying at either Takinoya or Bourou Noguchi. Indulge in an exquisite kaiseki dinner of small, meticulously prepared and finely presented dishes that are a delight to the five senses. Finish the day with a soak in the hot baths and a good night's sleep.
Day 2
Hakodate
Travel south by car to Hakodate, passing through Onuma National Park along the way. Look for the small islands sprinkled throughout the freshwater lakes in the park. Reach Hakodate, one of the oldest cities in Hokkaido. The area is known for its well-preserved traditional buildings. The old-world churches spotting the picturesque Motomachi Hills are worth wandering up the countryside to explore. Revel at the stunning view from Mt Hakodate at night when the stars are shining brightly. Spend the evening at a local ryokan.
Day 3
Lake Toya
Leave your hotel early this morning to visit the bustling morning fish market. Grab a quick photo of the monkeys bathing in the onsens before traveling to Lake Toya. The lake is located in Shikotsu-Toya National Park, which is famous for its active volcanoes.
Day 4
Niseko
Gear up for some amazing skiing as you travel to Niseko, one of the world's top ski resorts. Along the way, pause and enjoy lunch followed by ice cream, which you will learn to make yourself! Once you reach Niseko, you have the option to either ski, snowmobile, take a horse trek, go snow-rafting or attempt another sport that makes the most of the area's snow-blanketed landscape. Relax at your luxury Niseko hotel this evening.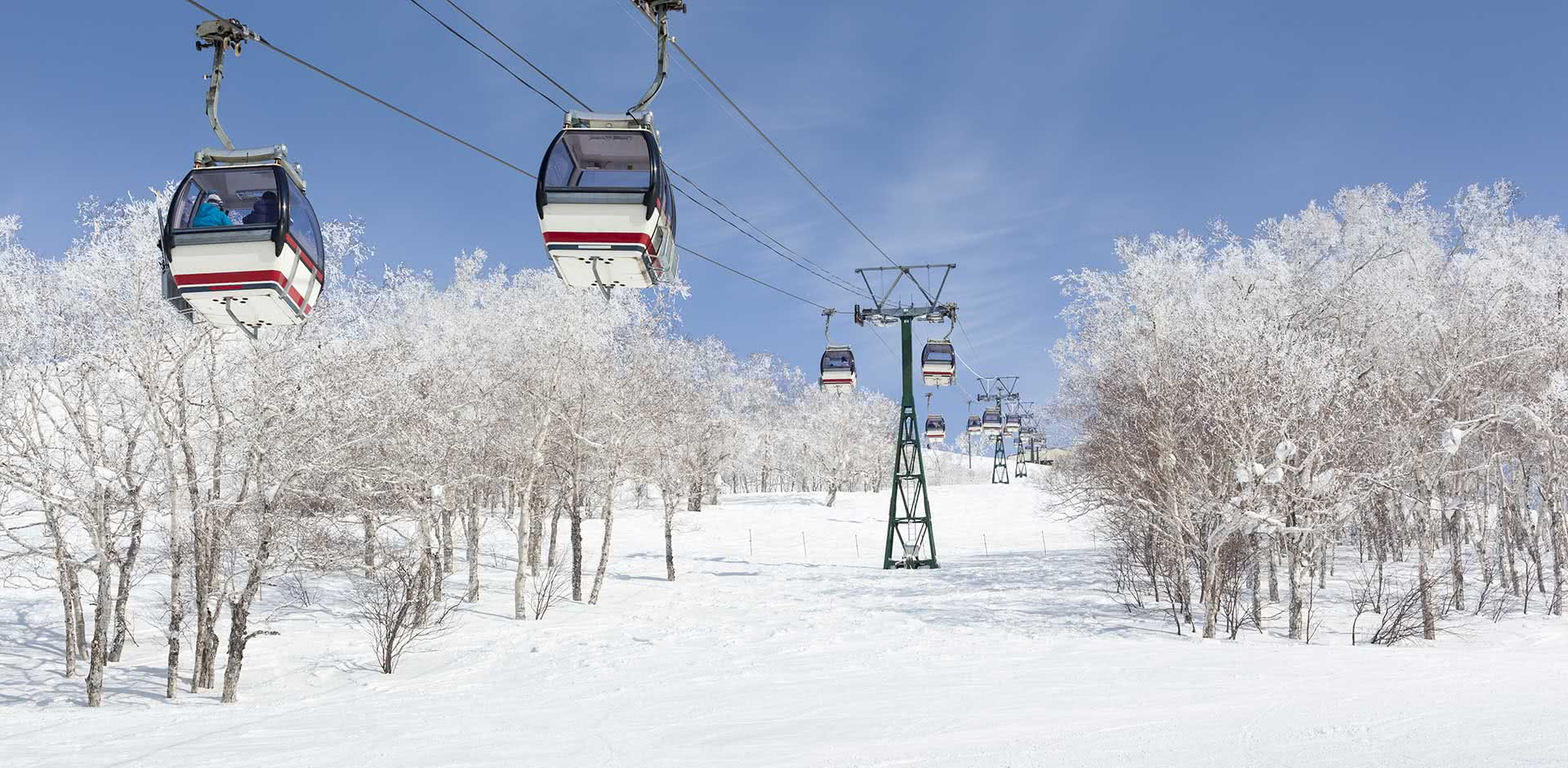 Day 5
Niseko
You have the entire day to yourself to enjoy the fresh white powder and unique culture in Niseko. If you crave more time skiing, spend the day carving up the mountain. If you prefer to stay indoors, learn how to make pottery, take a cooking class or you can even relax with a massage or spa treatment. There are several onsens in the area if you care for a hot soak, particularly necessary for soothing any skiing-induced aches.
Day 6
Otaru
Leave Niseko and travel to the charming port town of Otaru. Otaru is just outside of Sapporo and seems to be frozen in time. Check out the beautiful old bank buildings and warehouses. It's easy to imagine that this was a busy hub when the town thrived on herring fishing. Treat yourself to some incredible, fresh seafood pulled straight from the local waters. The town is famous for glass, music boxes, cheese cake and chocolate-- peruse the local shops and indulge in what Otaru does best. This evening, enjoy the magical scenery from your luxury Otaru hotel.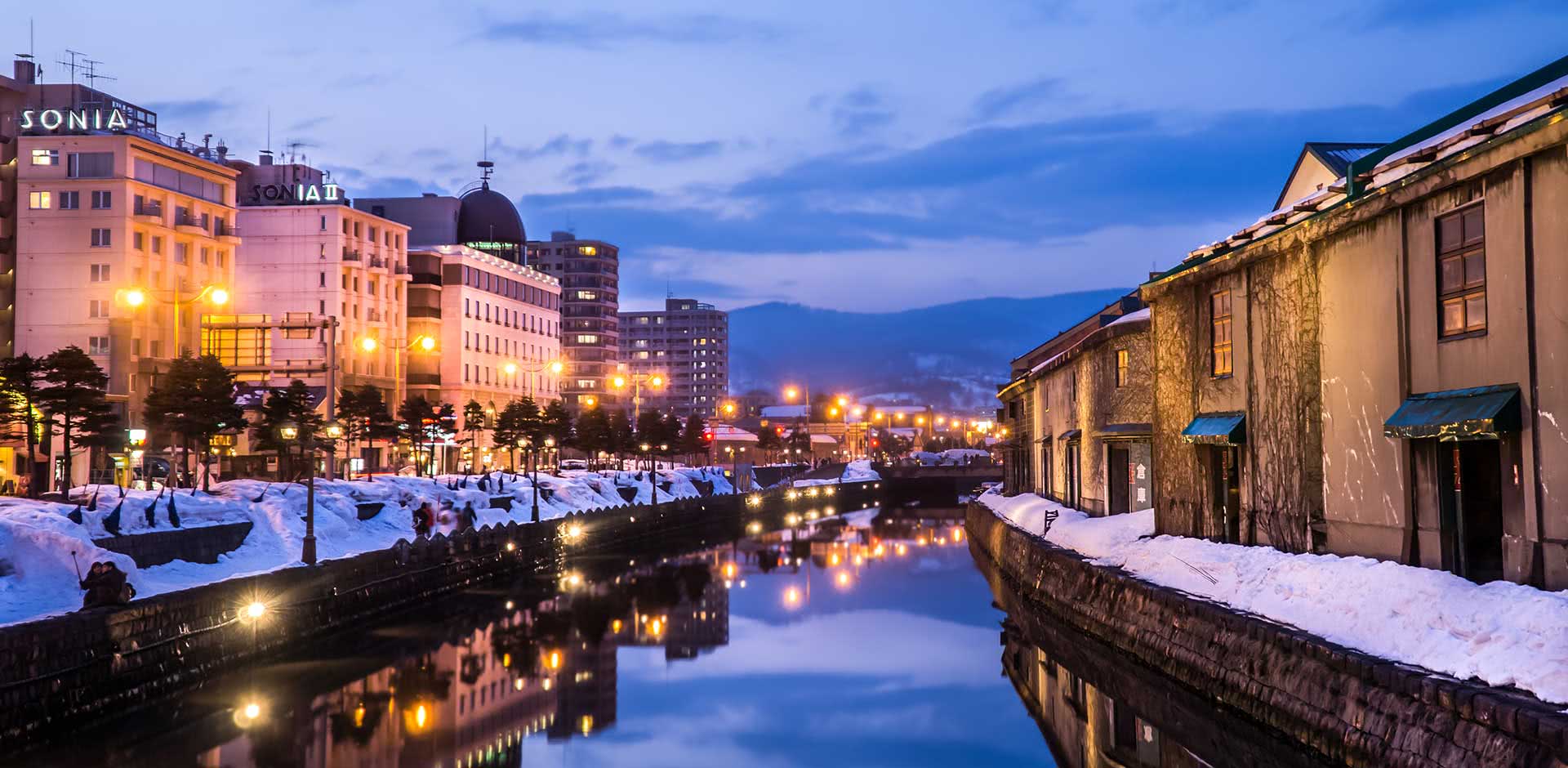 Day 7
Sapporo
Start the day off right by traveling to Sapporo and visiting the Mt. Okura Ski Jump. Feel posh and chic as you sip Japanese tea in Maruyama. Stroll through the Tanuki Koji Shopping Arcades post-lunch in the Susukino Ramen Alley. That evening, view the sparkling Christmas lights at the Ishiya Chocolate Factory. We recommend staying at the Suizantei Club Jozankei, just outside of Sapporo.
Day 8
Sapporo
Explore the city at your own pace today. Shop in one of the many darling storefronts. Visit the TV tower, the clock tower or take a Sapporo Beer Brewery tour and see if the famous beverage tastes better fresh from the source. Stroll through the Christmas Market that evening. Keep an eye out for Sapporo Ramen, Genghis Khan and Soup Curry - three dishes the area is famous for. Spend a final evening in your hotel.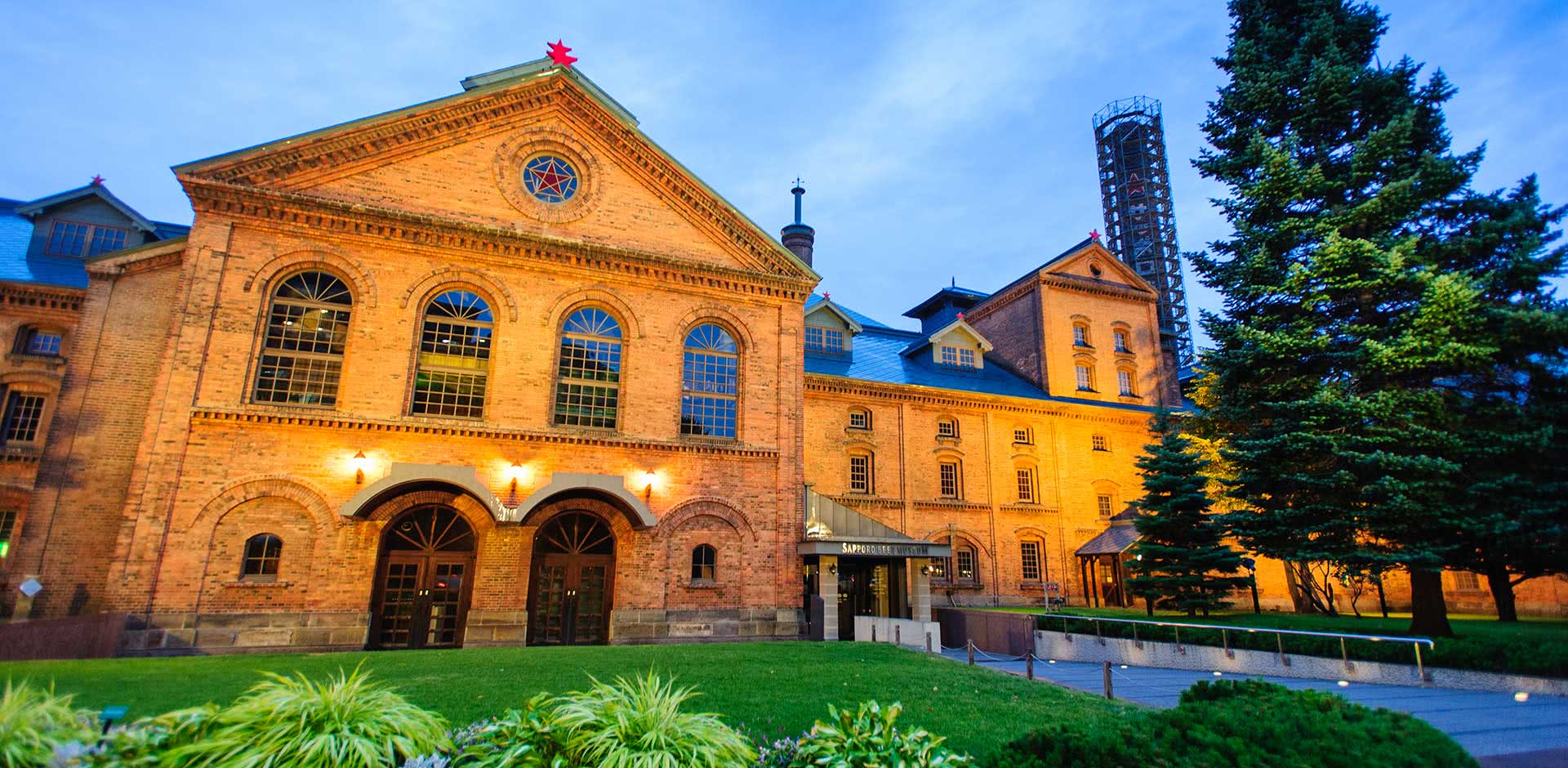 Day 9
Sapporo
Make the most of your final day in the lively city! Savor a final authentic Japanese meal. Shop the outlets and stock up on last-minute Japanese fashion and souvenirs before you catch your flight to your next onward destination.
TERMS AND CONDITIONS
Price is based on double or twin hotel room occupancy and includes accommodation, transfers, car/driver, English-speaking guide, activities and entrance fees, breakfasts and some casual lunches while touring. Flights and optional special activities will be quoted separately. Most personal expenses, including dinners, alcoholic beverages, spa treatments and gratuities can be paid on the spot while traveling. Prices may vary depending on season, choice of accommodation and other factors.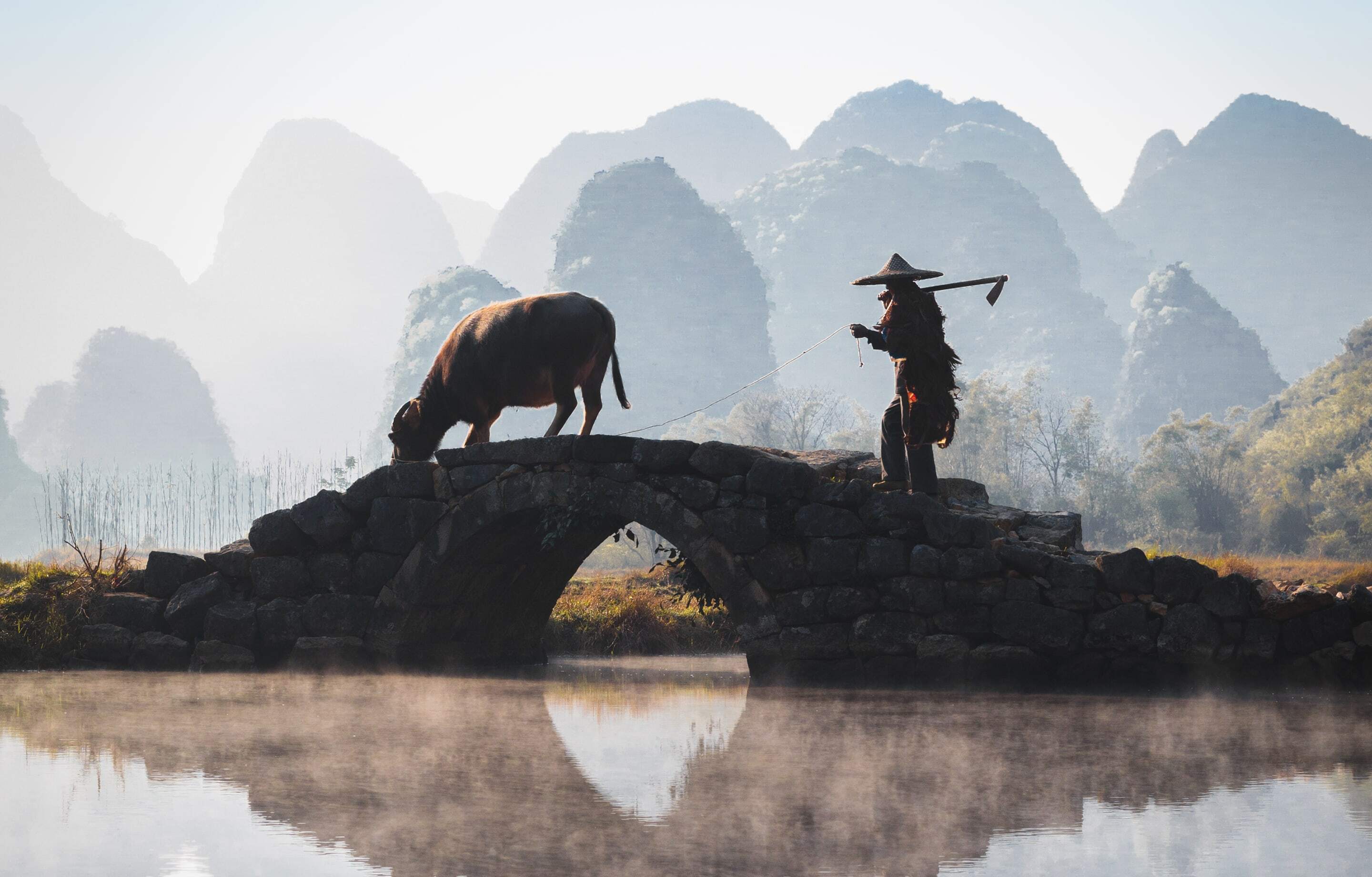 Why Remote Lands?
Exclusively Asia
With Remote Lands you'll travel with people who have made Asia the solitary focus of their own lifelong adventure. As our guest, you'll discover Asia on a journey that is completely, authentically your own, adapted from our own remarkable experiences and adventures over the years.
With Remote Lands you'll travel with people who have made Asia the solitary focus of their own lifelong adventure. As our guest, in the continent that our north American founders Catherine and Jay have adored and explored for decades, you'll discover Asia on a journey that is completely, authentically your own, adapted from our own remarkable experiences and adventures over the years.
Travelogues
An Asia-focused magazine brought to you by Remote Lands – a platform for adventure, luxury, and authenticity from experts and explorers around the continent.
What Others Say
Here is a small selection of the kind words our guests have said about us, as well as features by journalists and travel writers.
From the moment I happened upon the REMOTE LANDS website over a year ago, browsed the options, I knew that this would be well worth it. The entire staff is nothing less than professional with service that made us feel like royals.
This was truly the trip of a lifetime. Magical destinations, the most luxurious hotels in the world, and the most wonderful travel companions we could've wished for. We were treated like family everywhere we went and we have 14 new best friends.
We have used some of the top rated travel specialists all over the world and, without question, Catherine Heald and Remote Lands are at the very top of the list!