The Burabay area is one of Kazakhstan's lesser traveled regions, ideal for the explorer who wants to get into the harsh, adventure pleasures of Central Asia. A realm of severe seasonal changes, this haven in a somewhat arid region of Kazakhstan is a realm of travel wonder that changes with the leaves – from the placidity of Lake Borovoe to the striking rock formations. In Burabay National Park, you can have a peaceful time or an intense time. It's up to you.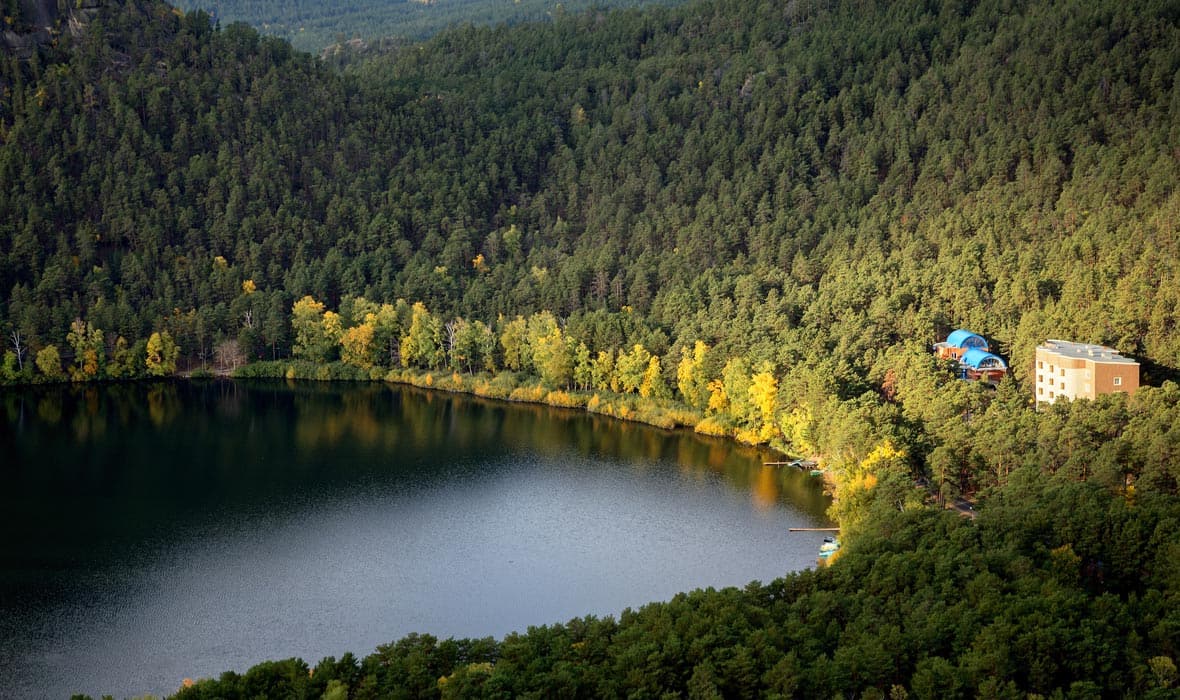 Burabay, the "Pearl of Kazakhstan," is a bijou town that stretches approximately 1.5 miles along Lake Burabay. Lush vegetation layers the setting of Burabay National Park, while rolling hills and unique rock formations create an atmosphere for both leisurely and intense hikes. Located 150 miles north of Kazakhstan's capital, Astana, this preserve provides travelers with several walking trails that offer unique scenic views for the casual and experienced hiker.
Paved walkways in the midst of this natural setting are available for easy strolls. Beginner hikers may prefer to start on Mount Bolektau, as it only takes about 30 minutes to walk, offers an easily navigated land stretch, and brings the hiker to views of both Lake Burabay and Lake Bolshoye Chebachye.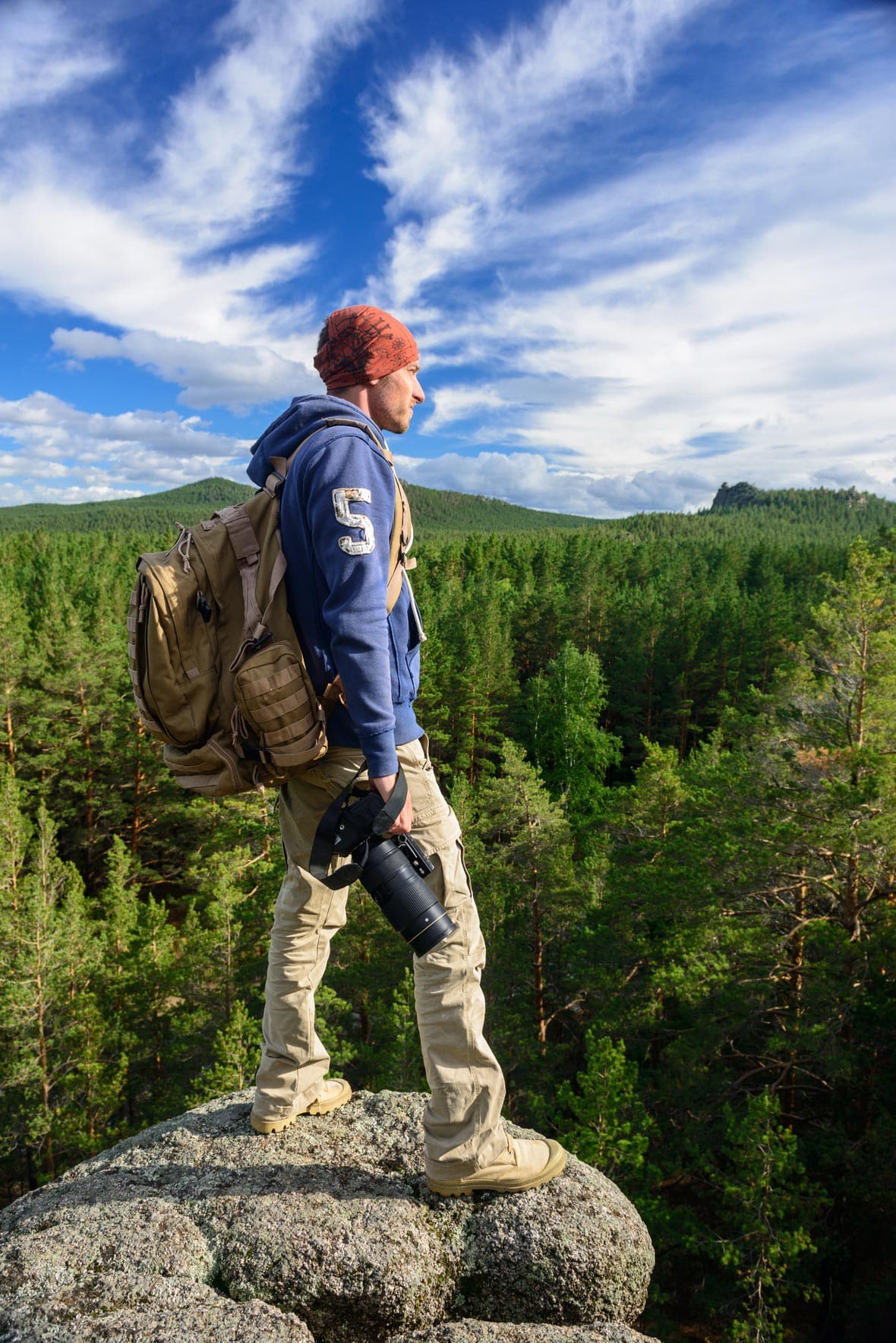 For visitors seeking a more intense hiking journey, park officials will guide you toward trails that stretch deep into the wooded areas of the park. With roots resting on the surface, towering birch trees are bountiful along these trails.
Alternatively, more zealous hikers often tackle Kokshetau Mountain which stands about 3,000 feet above sea level. No matter the route, one can indulge in the appeal of still lake waters, grand boulders, and occasional sightings of wildlife.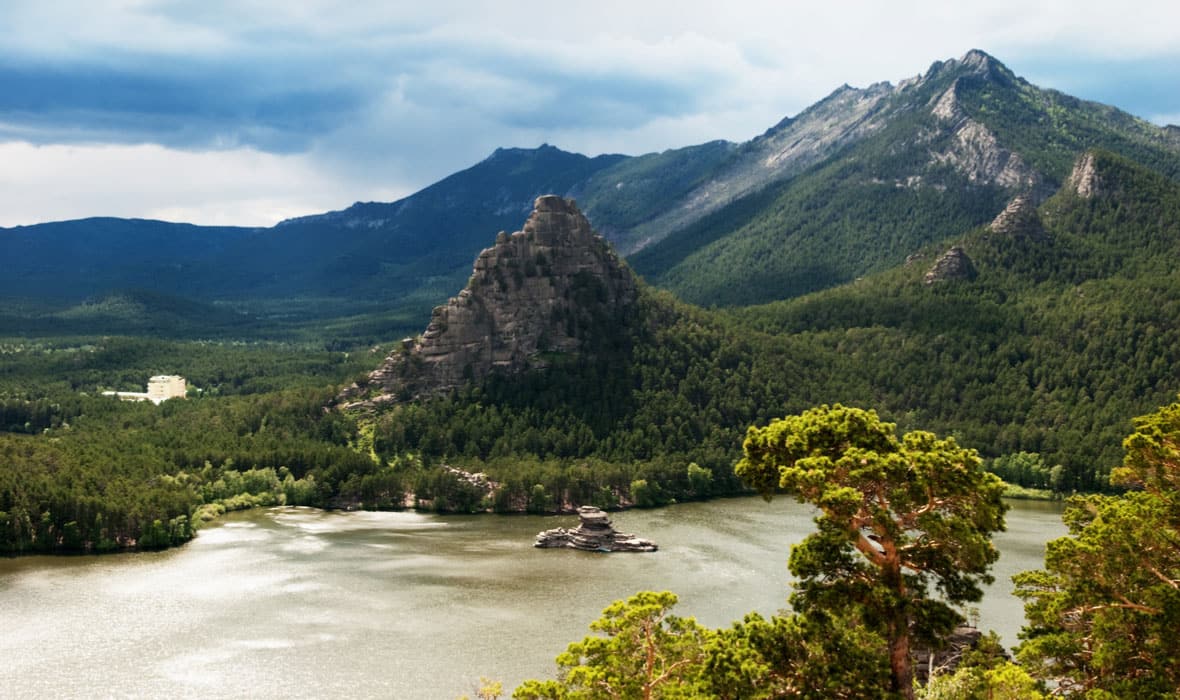 Burabay National Park has some of the most photogenic lakes in Central Asia. At the eastern foothills of Kokshetau Mountains rests over four-square miles of shoreline of the (seasonally) quiet and undisturbed Borovoe Lake. Multifarious terrain encompass this lake, making it practically a theme park for natural landscape photographers.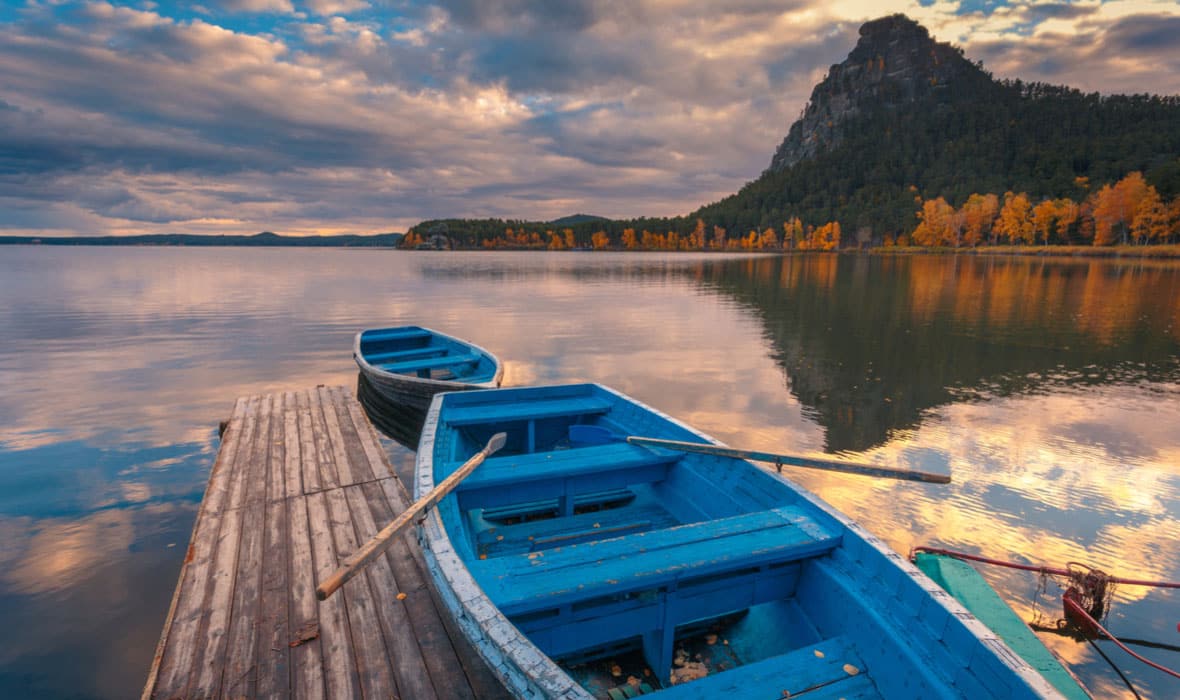 The lake's sandy pebble beaches are a favorite among sunbathers and swimmers in the summer months. Boats can be rented and sailed to several of the park's legendary rocks, including Zhumbaktas, Okzhetpes, and Three Sisters. For those desiring more solitude, Lake Bolshoye Chebachye experiences fewer travelers and showcases blue waters. A little extra privacy is to be had for those willing to climb the rocks, where there are memorable views of both lakes and where one can discover hidden bays in the warmer months.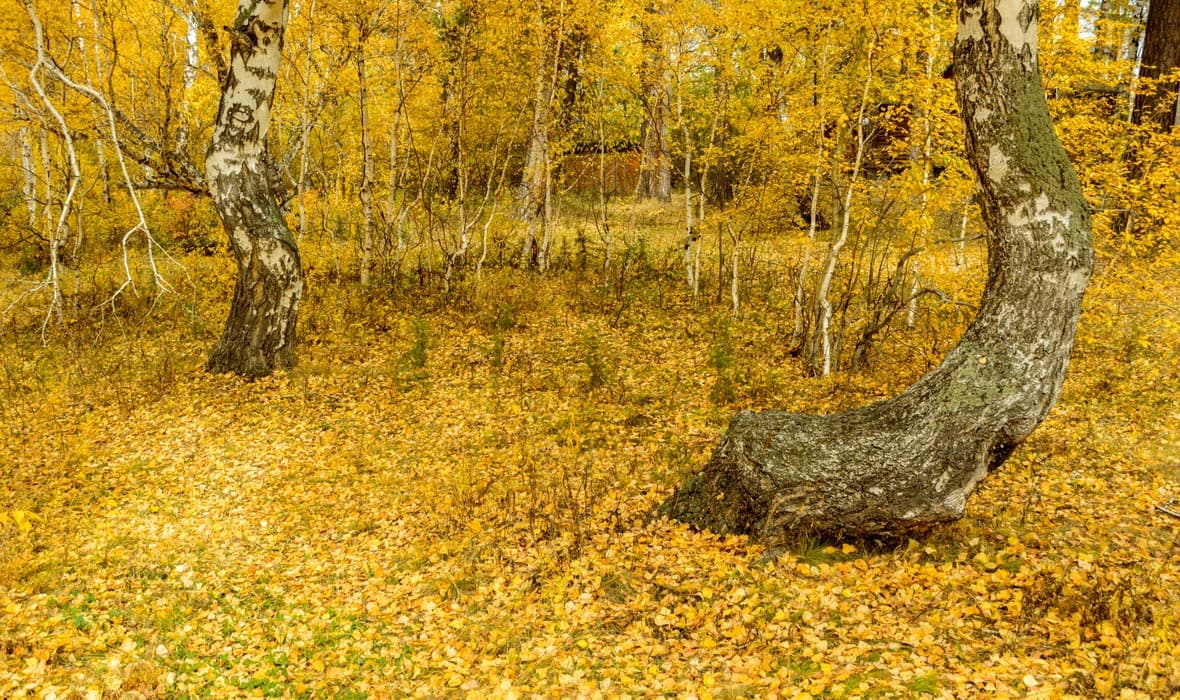 With each season comes a new experience at Burabay National Park; autumn and winter, especially, intensify the quiet setting and deliver a myriad of activities.
Autumn brings clear skies, cool crisp air, and relatively warm waters fit for a variety of  activities. Wooded paths, abundantly lined with foliage coated in deep oranges, yellows, and reds, set a colorful tone for cycling excursions.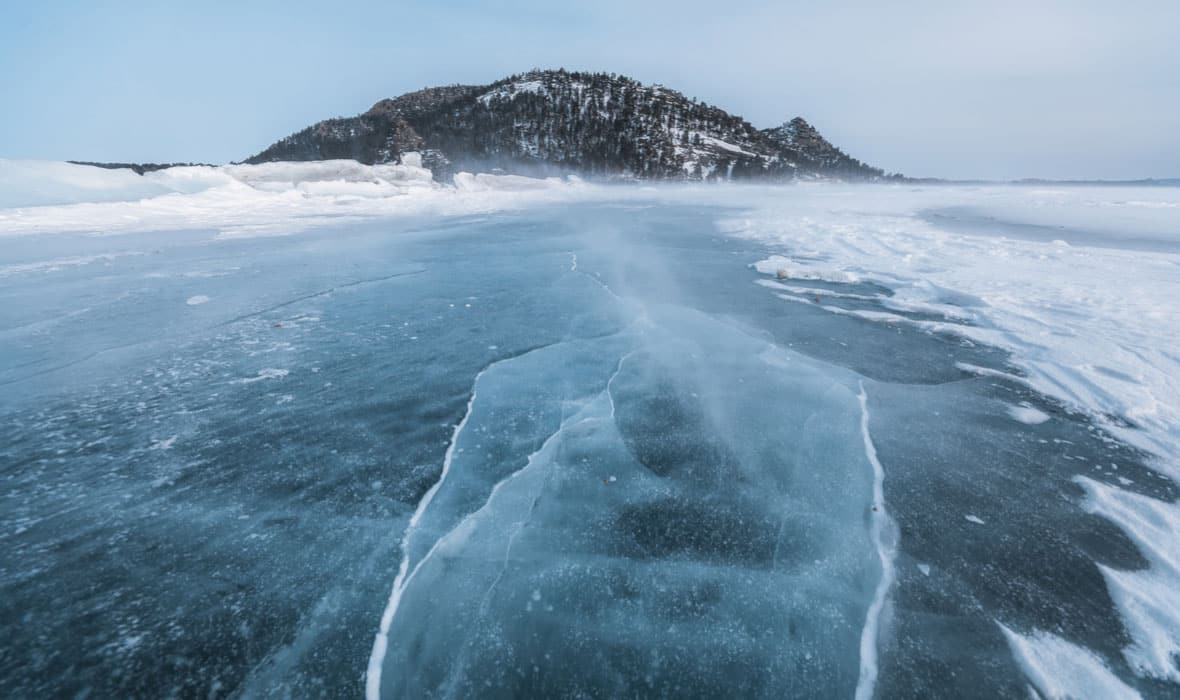 Rock climbing for lakefront views, swimming, sailing, and hiking through forest paths are just a few of the activities that draw travelers to the Burabay autumn.
During the winter months, layers of snow blanket the trees, pathways, and shores. Ice covers the lakes and temperatures drop as low as -6 degrees Fahrenheit (-21 degrees Celsius), creating an ideal environment for skiing, ice skating, and snowboarding. Lake Shchuchye caters to visitors desiring a classical 'winter wonderland' experience with sleighs drawn by husky dogs or reindeer.
Seasoned travelers who enjoy something truly different will appreciate exploring and a relaxing in Burabay National Park with its unaffected vegetation, panoramas, and diverse wildlife. With distinct seasonal changes, Kazakhstan offers something unique for those who appreciate variety along the Central Asian road less traveled.