Example Itinerary
Epic Kazakhstan: Nur-Sultan to Almaty via the Aral Sea
Get ready for the journey of a lifetime: from the capital city of Nur-Sultan, formerly Astana, to the Aral Sea, from old Silk Road stopovers to the Aksu-Jabagly natural reserves, this trip takes voyagers through the best that Kazakhstan has to offer. You will explore major cities, small villages and natural landscapes, even spending several days exploring on a four-wheel drive adventure. For culture, for history, for nature and for adventure, this wide-ranging trip has it all, and more.
This itinerary is an example. It's designed to inspire you and provide you with thoughtfully curated ideas. You can choose to do this exact itinerary or completely personalize it. All trips are 100% bespoke.
Highlights
• Silk Road Heritage: Roll into Taraz by train then tour the museums and mausoleums to learn about the city's role as a stop on the Silk Road.
• Wildlife: Wild donkeys and gazelles roam the the rocky landscapes of Altyn Emel National Park.
• Great Outdoors: Right on the border of Kyrgystan, Basshi is known for its semi-nomadic tribes, trio of mountain lakes and excellent hiking and horseback riding trails.
Day-by-Day
Day 1
Nur-sultan (astana)
Your exciting adventure begins today as you leave your home country to arrive in Nur-Sultan, formerly Astana, the capital of Kazakhstan, at night. You'll be escorted to your hotel, where you may settle in and relax ahead of your big adventure ahead.
Day 2
Nur-sultan (astana)
After getting some much-needed sleep, you will explore the city highlights, including the landmark Baiterek Tower and the pyramid-shaped Khan-Shatyr shopping and entertainment center, before heading outside of town to visit an old labor prison. You will return to Nur-Sultan for the evening to relax and enjoy a restful sleep.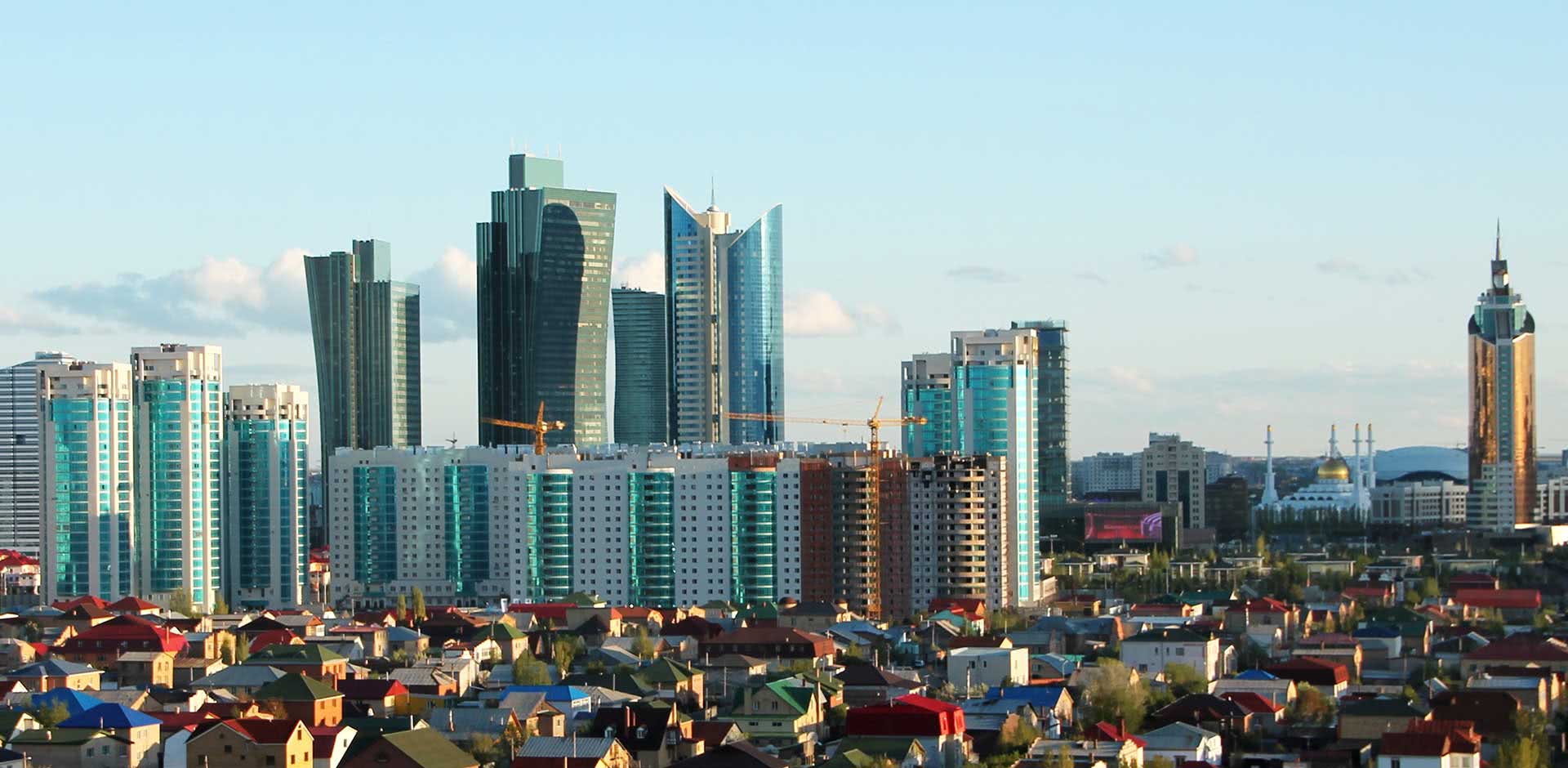 Day 3
Aral Sea
Today, you will begin your journey towards the Aral Sea, taking a plane and train toward the former port of Aralsk, now 124 miles from the shore. Arriving very late in the evening, you will be transferred to a local hotel.
Day 4
Aral Sea
Spend the day exploring the former port of the Aral Sea, checking out the remains of stranded ships and visiting the local museum, learning about the area's fascinating history.
Day 5
Train
Enjoy some more time exploring Aralsk at your leisure - checking out any attractions you may have missed in the days before - before boarding an overnight train for Turkestan, located nearly 500 miles to the east.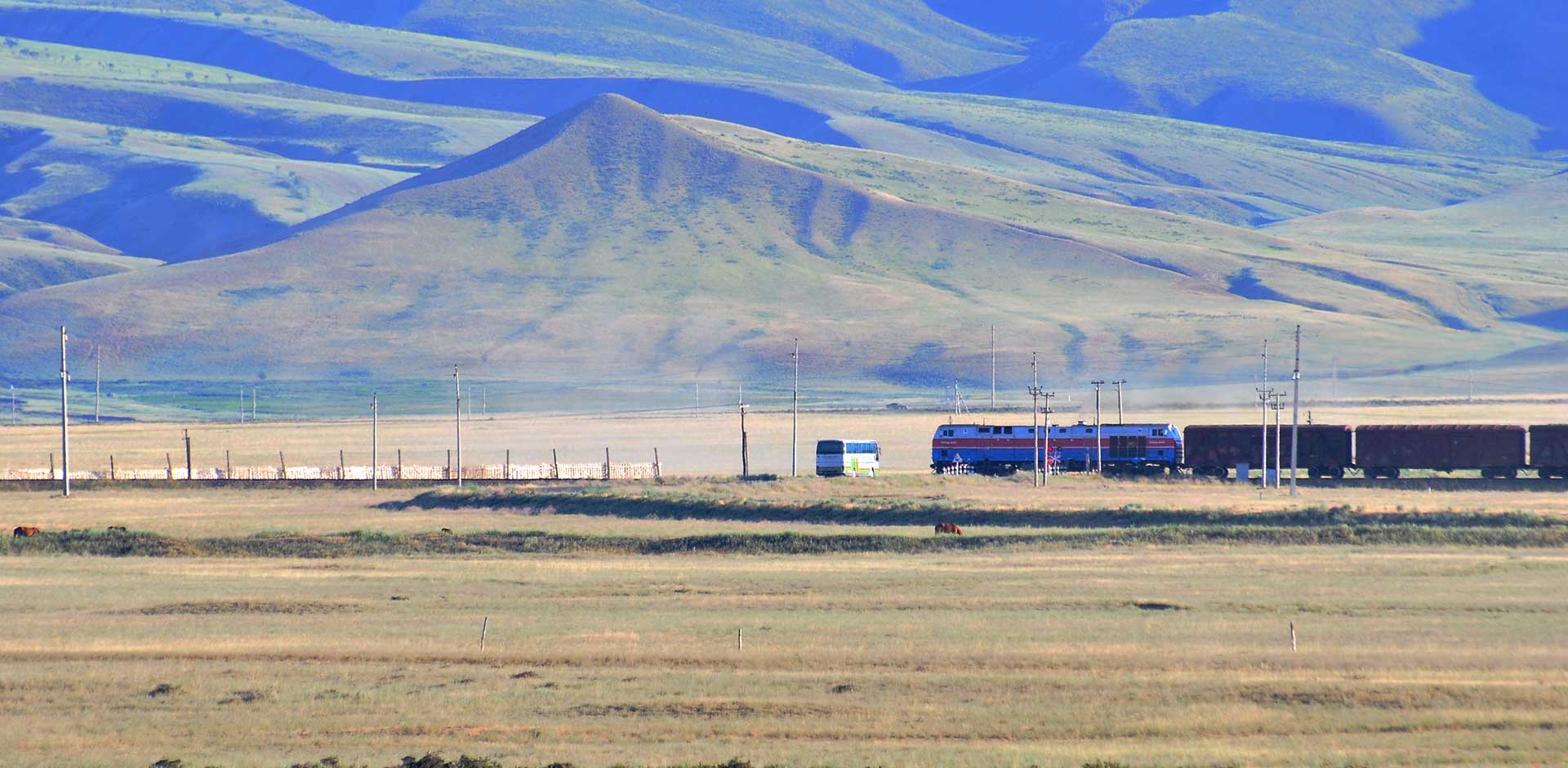 Day 6
Turkestan
After travelling overnight from Aralsk, you will arrive in Turkestan in the afternoon with enough time to explore the historic city before dinner. One of Kazakhstan's oldest cities, Turkestan dates back as far as the 4th century AD.
Day 7
Tjulkabas
Today, you will have the chance to visit the famous Mausoleum of Hodzha Ahmed Yasswi, built in the late 14th century in memory of the prophet Hodzha Yassawi. In the afternoon, you will explore the ruins of Otrar, once a stop of the Silk Road, before boarding a train for the village of Tjulkabas - about 124 miles east – where you will stay overnight in a guesthouse.
Day 8
Aksu-zhabagly Nature Reserve
Today, you'll head back to the Aksu-Zhabagly natural reserve, visiting the Aksu canyon, carved by the Aksu river. Once again, enjoy a picturesque picnic lunch during your day-long excursion, and stay overnight at your guesthouse.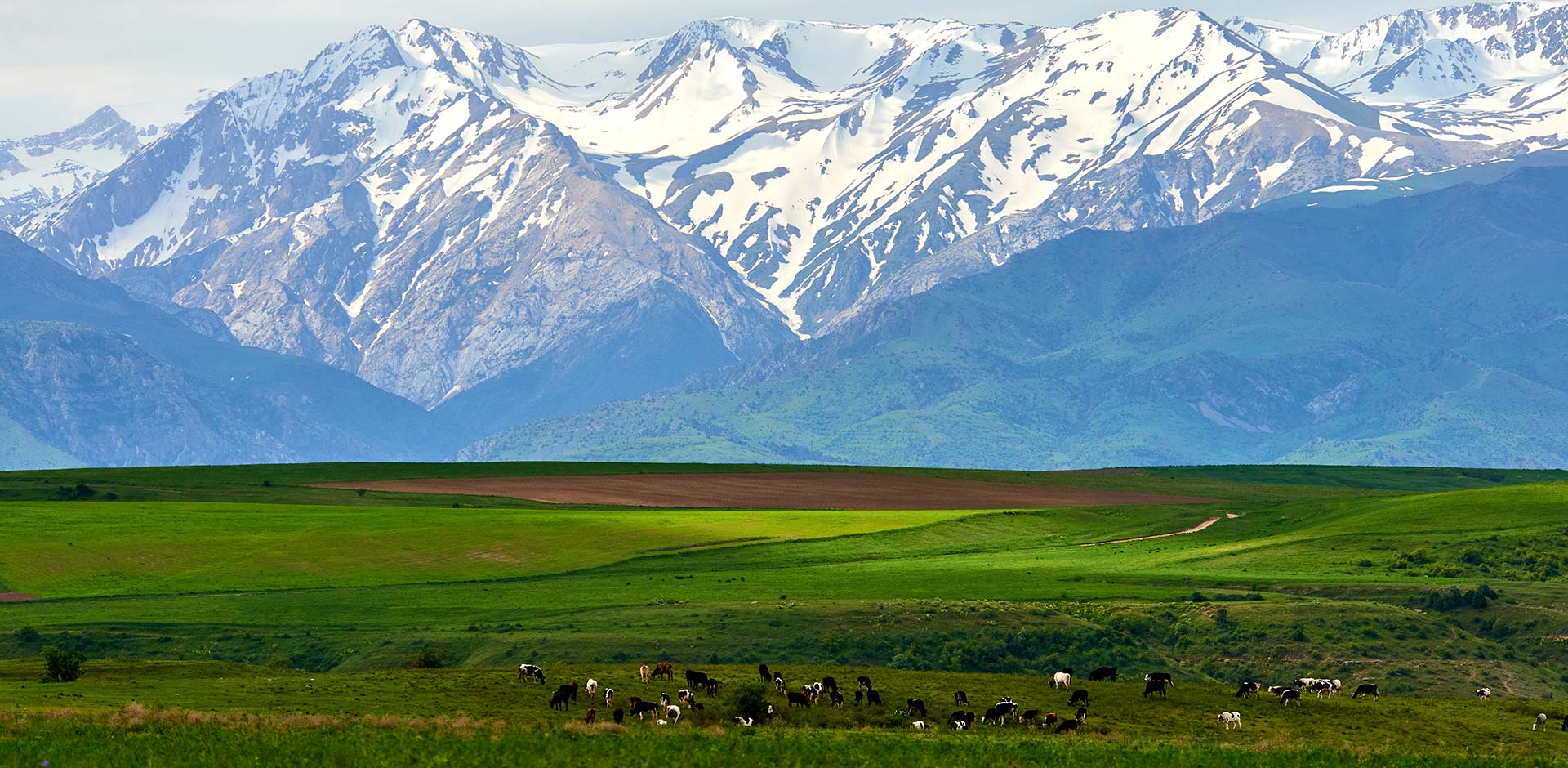 Day 9
Train
This morning, you'll board a train to the city of Taraz, located in the Jambyl Province. After getting settled in, you'll embark on a city tour, checking out the history museum and the mausoleums of Alye Ata and Aisha Bibi and learning about the city's history as a stop on the Silk Road. In the evening, you will catch a sleeper train to Almaty, 435 miles east.
Day 10
Almaty
After arriving by morning in Kazakhstan's largest city, you will be transferred to your hotel where you will have time to rest and refresh. After lunch, you'll step into the city's bustling streets, visiting the Panfilov park, the Zenkov Cathedral and the musical instrument museum.
Day 11
Altyn Emel
Get ready to kick back into nature! Today is the first of several days you will explore the Almaty Province in a four-wheel drive vehicle. Your adventure will begin in the Kapachagai reservoir and Altyn Emel national park (around 4 hours' drive), where you will spot wild donkeys and gazelles in the semi-desert and rocky mountain landscapes, before settling in at a guesthouse for dinner and overnight.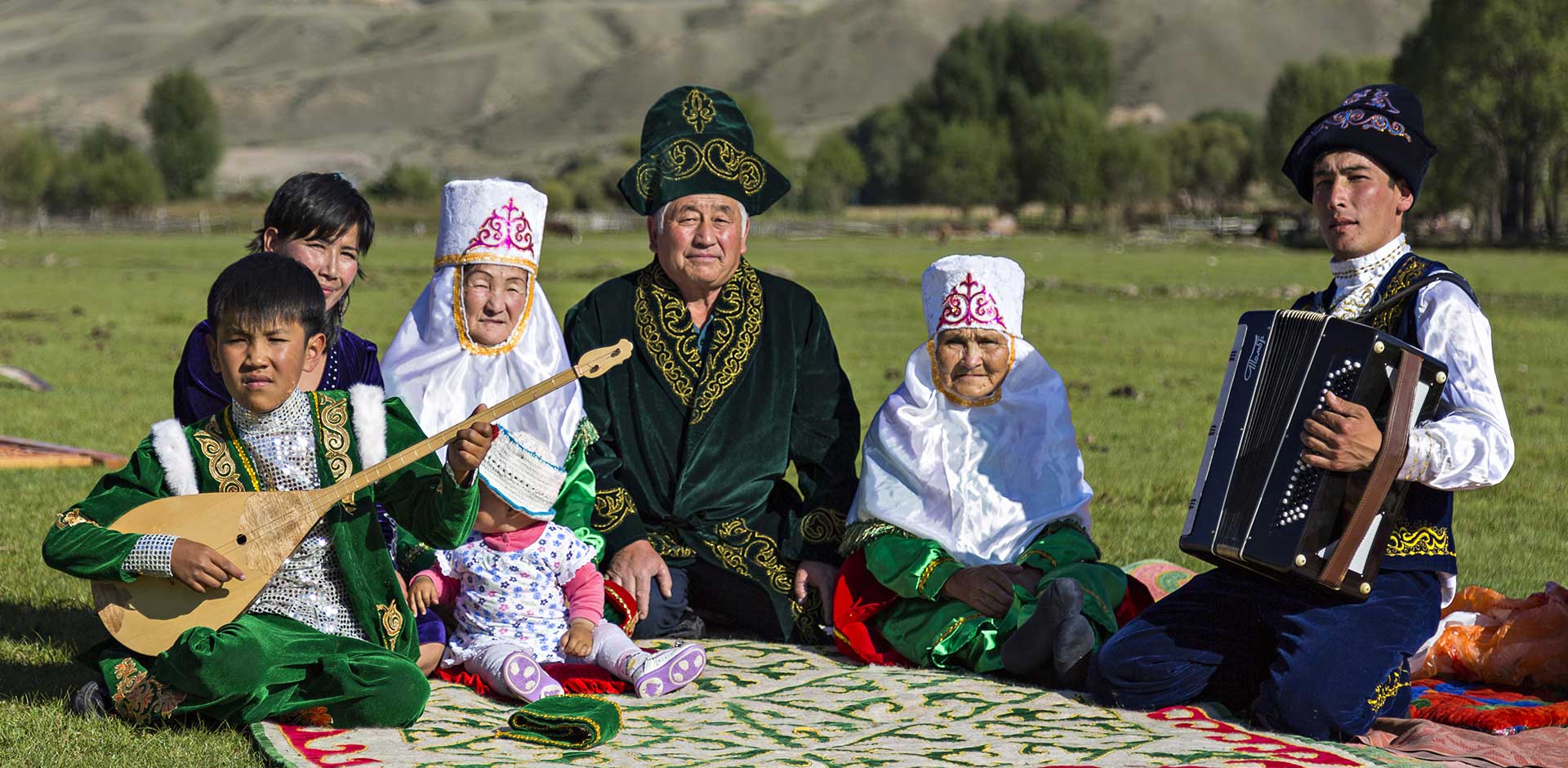 Day 12
Basshi
Today, you will explore the red-hued Aktau and Kakatau mountain ranges, hiking through the spectacular landscape as you take in truly epic panoramas, before spending the night in a guesthouse in the village of Basshi.
Day 13
Saty
You will embark on a journey from Basshi to the border of Kyrgyzstan (around 5 hours), passing by semi-nomadic tribes before reaching the first of three Kolsai mountain lakes. Elevated more than seven miles in altitude, this area is ideally-positioned to offer excellent views and trails for hiking and horse riding. Enjoy dinner and an overnight stay in a homestay in the village of Saty.
Day 14
Almaty
Beginning your journey back to Almaty: you will visit Charyn Canyon, a spectacular 124-mile-long natural canyon, as well as a museum about hunting with eagles, known as "berkutchi." You will arrive back in Almaty some 4 hours later to stay overnight in your hotel.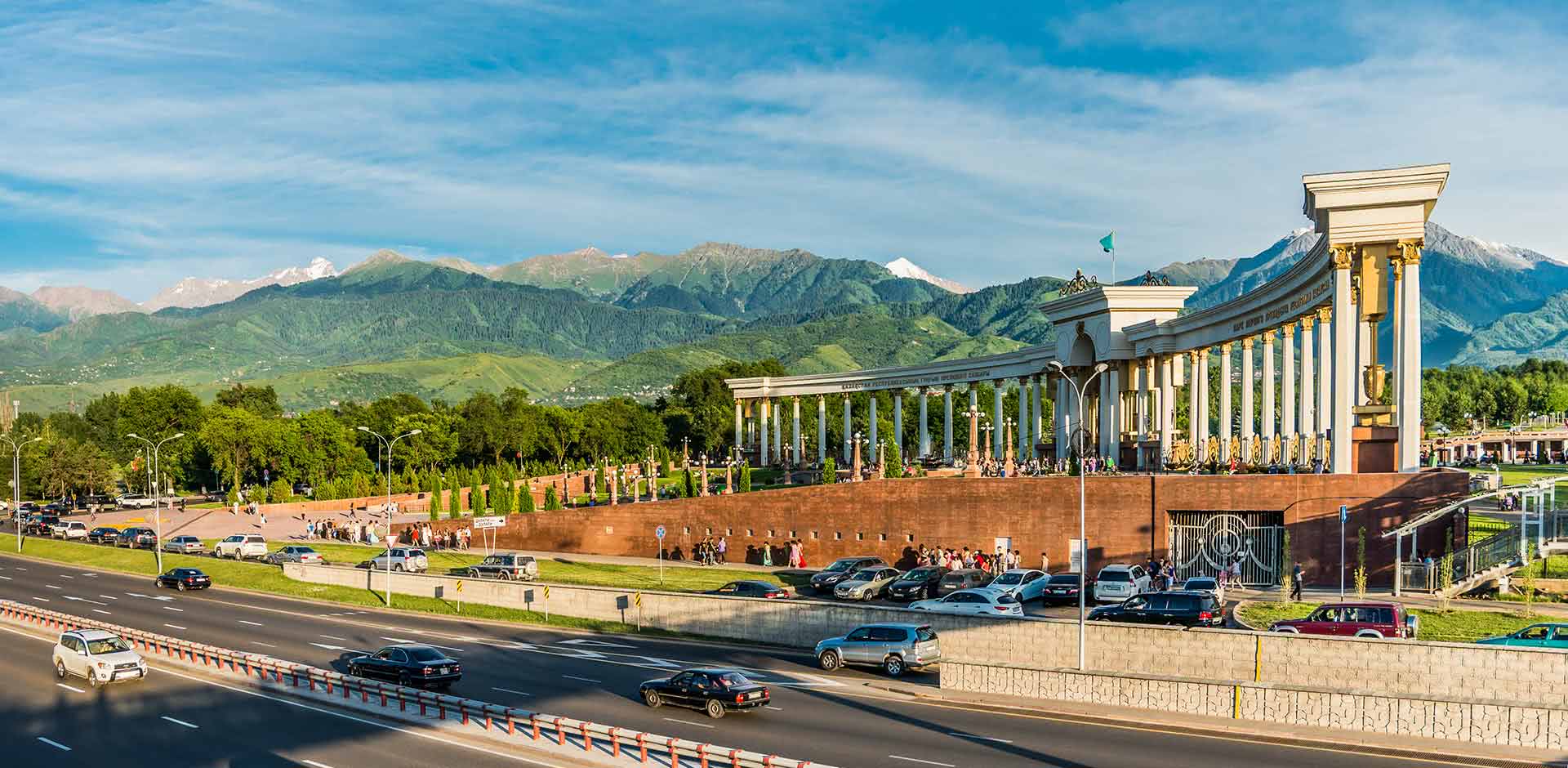 Day 15
Almaty
Take a day trip just south of the city to the Medeo ice-skating rink, a world-famous complex situated over one mile in elevation. For even better views and hiking trails, you can go higher to the Chymbulaq ski resort (1.4 miles high) or even the top of the mountain, at nearly two miles high.
Day 16
Almaty
Enjoy a free day exploring Almaty, checking out shops, local museums and nearby hikes. You will once again stay overnight at your hotel, resting up on your last night in Kazakhstan ahead of your onward journey tomorrow.
Day 17
Departure
After your exciting two-and-a-half week journey through Kazakhstan, it is time to say goodbye. You'll check out of your hotel and be escorted to their airport, or where you'll either return home, or continue on to your next Central Asian destination.
TERMS AND CONDITIONS
Price is based on double or twin hotel room occupancy and includes accommodation, transfers, car/driver, English-speaking guide, activities and entrance fees, breakfasts and some casual lunches while touring. Flights and optional special activities will be quoted separately. Most personal expenses, including dinners, alcoholic beverages, spa treatments and gratuities can be paid on the spot while traveling. Prices may vary depending on season, choice of accommodation and other factors.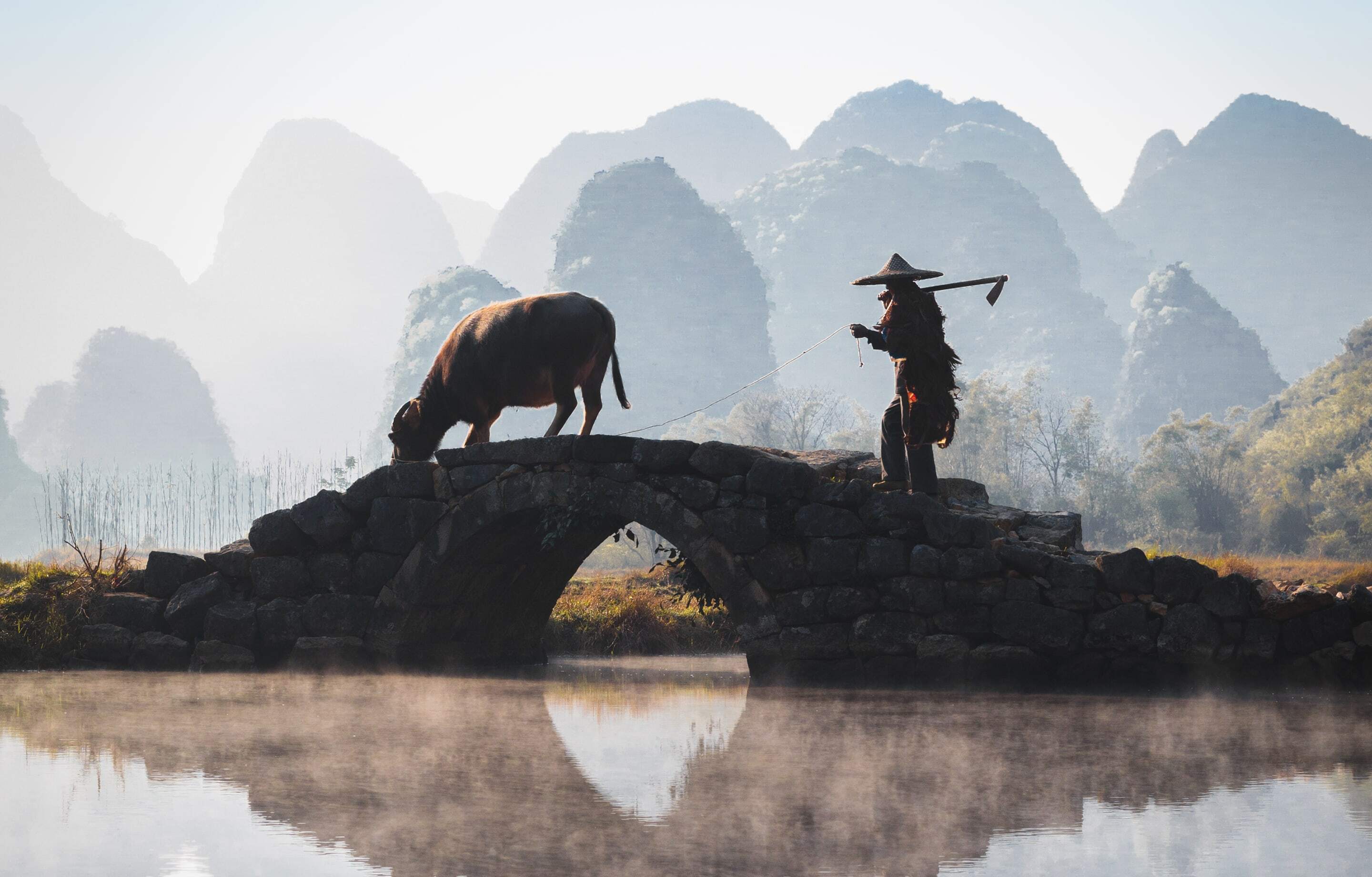 Why Remote Lands?
Exclusively Asia
With Remote Lands you'll travel with people who have made Asia the solitary focus of their own lifelong adventure. As our guest, you'll discover Asia on a journey that is completely, authentically your own, adapted from our own remarkable experiences and adventures over the years.
With Remote Lands you'll travel with people who have made Asia the solitary focus of their own lifelong adventure. As our guest, in the continent that our north American founders Catherine and Jay have adored and explored for decades, you'll discover Asia on a journey that is completely, authentically your own, adapted from our own remarkable experiences and adventures over the years.
Travelogues
An Asia-focused magazine brought to you by Remote Lands – a platform for adventure, luxury, and authenticity from experts and explorers around the continent.
What Others Say
Here is a small selection of the kind words our guests have said about us, as well as features by journalists and travel writers.
From the moment I happened upon the REMOTE LANDS website over a year ago, browsed the options, I knew that this would be well worth it. The entire staff is nothing less than professional with service that made us feel like royals.
This was truly the trip of a lifetime. Magical destinations, the most luxurious hotels in the world, and the most wonderful travel companions we could've wished for. We were treated like family everywhere we went and we have 14 new best friends.
We have used some of the top rated travel specialists all over the world and, without question, Catherine Heald and Remote Lands are at the very top of the list!