Why We Love This Hotel
Exceptional Culinary Establishments: The hotel's three restaurants – MÖKKI, Selfie Restaurant, and ӨZEN – are among the vanguard when it comes to the fine dining landscape of Astana. Guests may enjoy sampling the traditional cuisine of Kazakhstan or branch out and test their palate on innovative courses.
A History of Excellence: The name "Ritz-Carlton" is synonymous with class and luxury in the hospitality industry – and with good reason, as evident in the beautiful décor and tasteful, spacious layouts of Ritz-Carlton Astana accommodations.
Ballroom Extravagance: The Ritz-Carlton Astana's jaw-dropping 10,764-square-foot ballroom is an exquisite setting of glittering crystal chandeliers, elegant lighting, and sophisticated arrangement.
Read More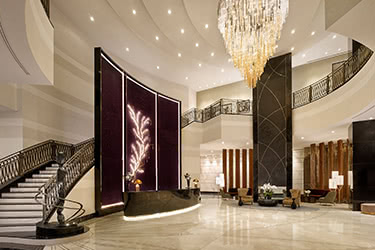 Preferred Hotel