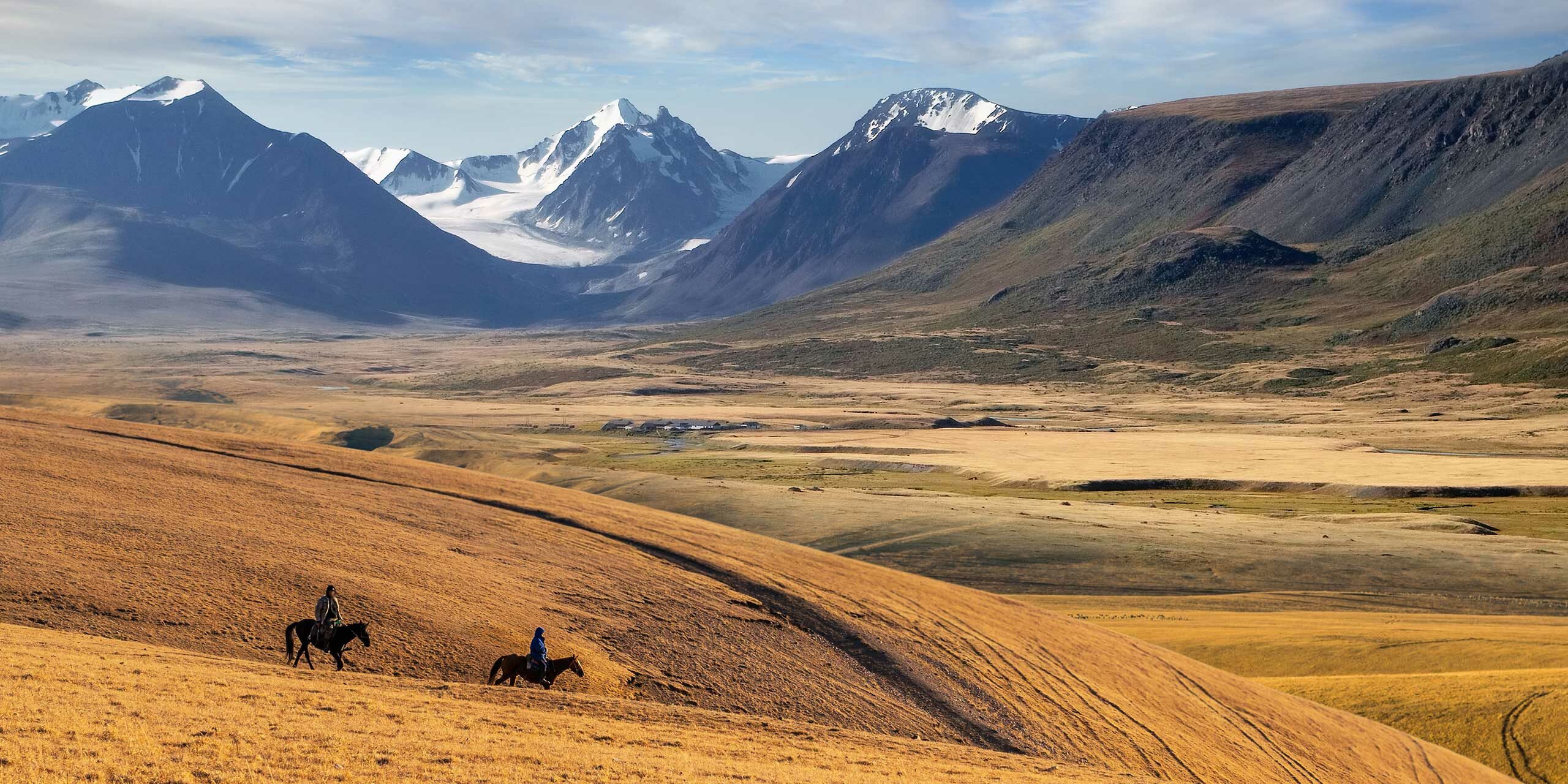 With some pretty uncomfortable racial and cultural stereotyping — though not apparently for the Kazakhstan tourism authorities — the Sasha Baron Cohen character Borat Sagdiyev is back in Borat Subsequent Moviefilm, complete with some tired 14-year-old jokes and one 76-year-old joke. But, we at Remote Lands love Kazakhstan, and it is not "Very Nice"; it's better than that. 
LAKE KAINDY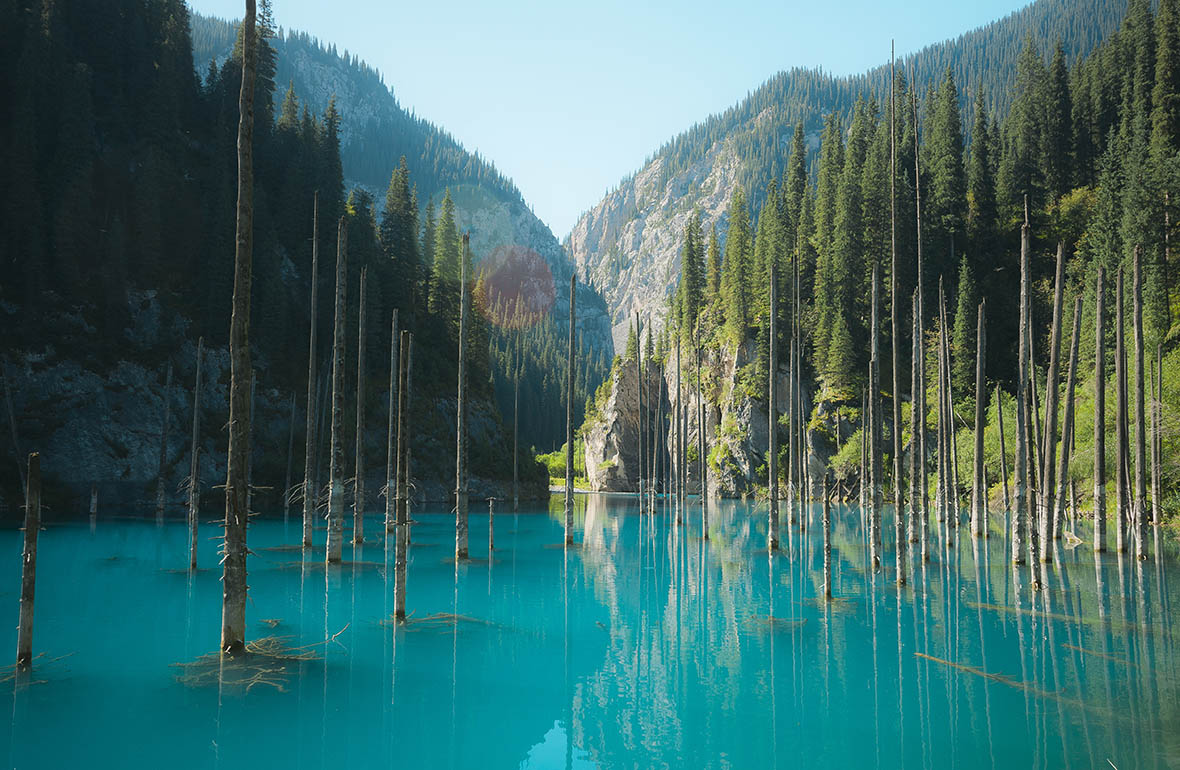 Just 80 miles from Almaty is the otherworldly Lake Kaindy. Sitting amongst the Tian Shan mountains in the South of Kazakhstan is the 400-meter long Lake Kaindy. An earthquake in 1911 triggered a landslide. Consequently, the gorge filled with rainwater – flooding and covering the forest that lay there, forming the lake.
The water is so fresh and clear that it is often cited as one of the top freshwater diving experiences to be had in Asia. One of the benefits of freshwater diving is the calm water, but this dive is not for beginners. Divers craving a dip into the mountain water, no matter what time of year, will get a chilly reception. In the height of summer, the water can go below zero at a depth of 30 meters.
Burabay National Park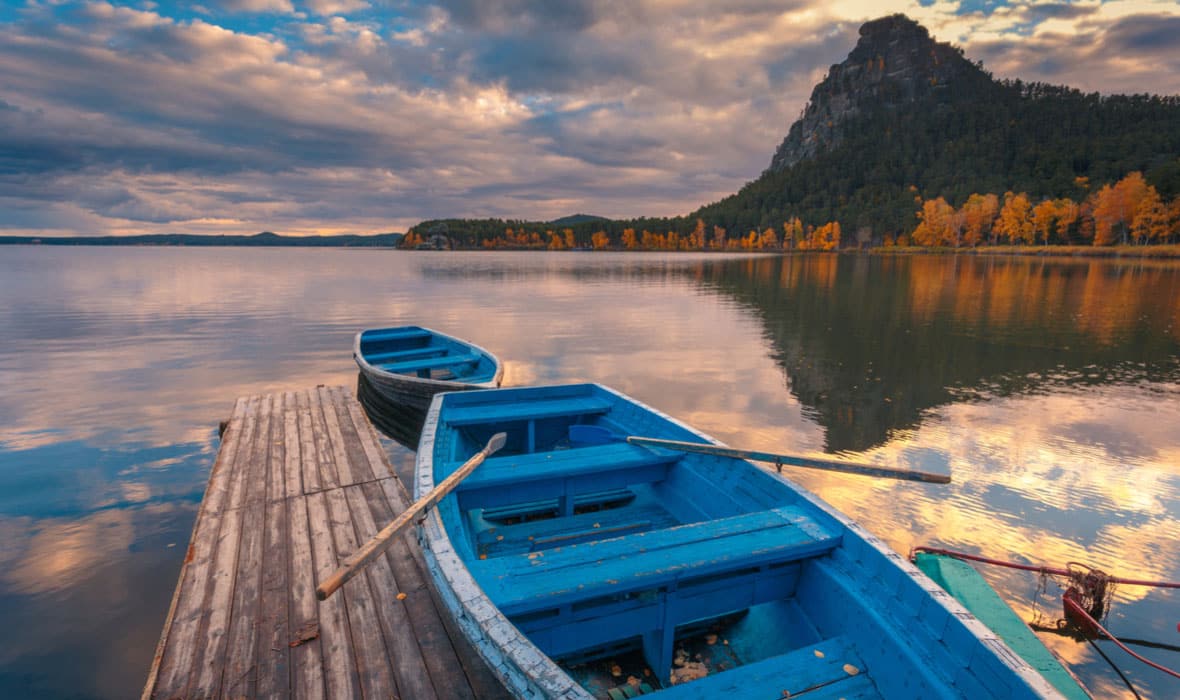 Burabay National Park has some of the most photogenic lakes in Central Asia. At the eastern foothills of Kokshetau Mountains rests over four-square miles of shoreline of the (seasonally) quiet and undisturbed Borovoe Lake. Multifarious terrain encompass this lake, making it practically a theme park for natural landscape photographers.
Lush vegetation layers the setting of Burabay National Park, while rolling hills and unique rock formations create an atmosphere for both leisurely and intense hikes. Located 150 miles north of Kazakhstan's capital, Astana, this preserve provides travelers with several walking trails that offer unique scenic views for the casual and experienced hiker.
Paved walkways in the midst of this natural setting are available for easy strolls. Beginner hikers may prefer to start on Mount Bolektau, as it only takes about 30 minutes to walk, offers an easily navigated land stretch, and brings the hiker to views of both Lake Burabay and Lake Bolshoye Chebachye.
Turgen Trekking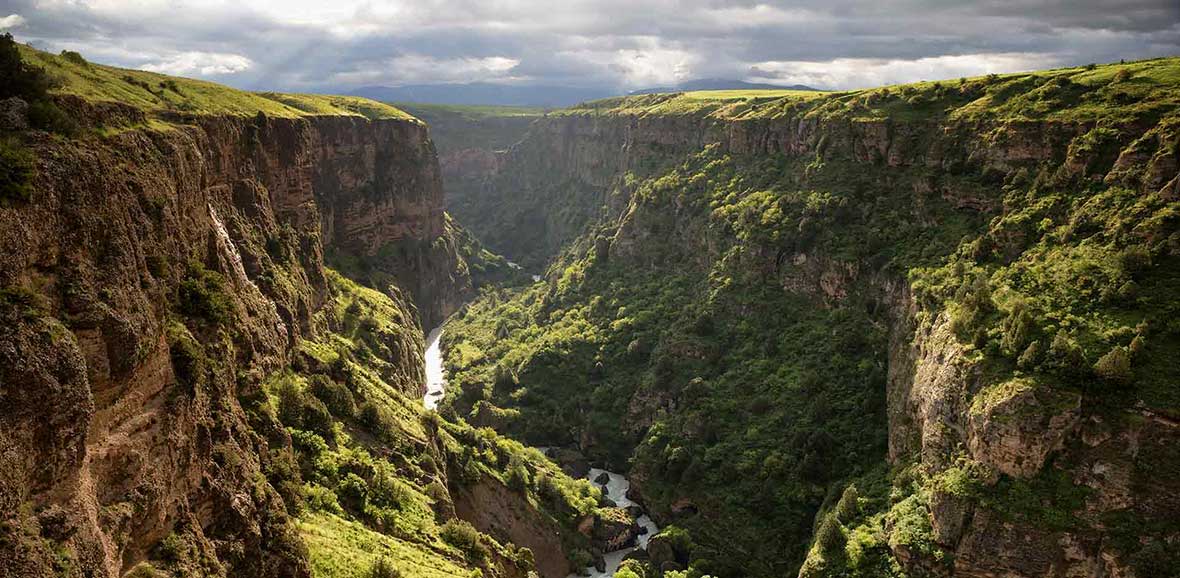 For a nature-based adventure with a bit of culture mixed in for good measure, the Turgen Valley region of Kazakhstan is a hiker's paradise. This 10-day action-packed trek through the Turgen Valley hits every button. Explore the burial grounds, high altitude grasslands, and glaciers of the Zailiskiy Alatau mountain range during a four-day trek, and mix in a visit to a Soviet Space Observatorium and the Medeo Skating Rink and you've got a recipe for an incredible adventure.
Along the way, travelers will hike to Assy Plateau, the high-altitude grasslands where Kazakh nomads spend their summer and explore Kazakhstan's prehistoric rock carvings and burial mounds from the Sakh period. Throughout, travelers will camp at four different areas along the Zailiskiy Alatau mountain range, with viewpoints of glaciers, waterfalls, and distant mountain peaks.
Nur-Sultan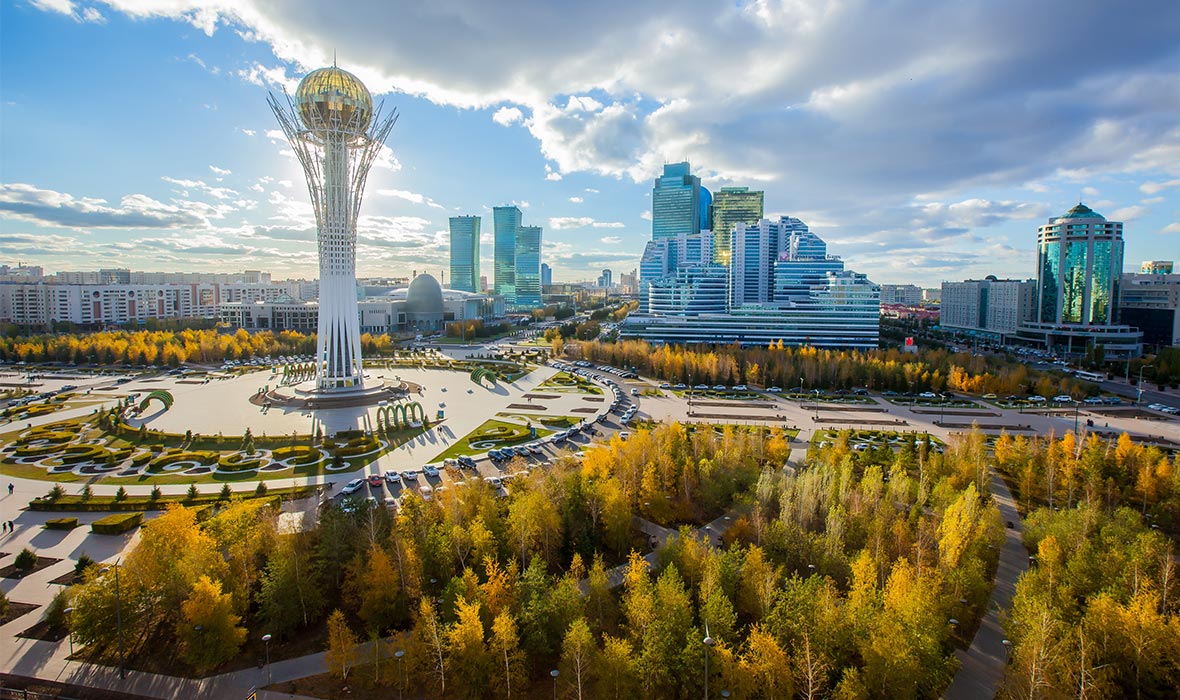 Nur-Sultan, which was formerly Astana until 2019, is a must-see. The capital of Kazakhstan and its second-largest city behind the former capital of Almaty, opportunities for excellent shopping, dining, and nightlife abound, but any visitor to Nur-Sultan should block out at least the better part of a day to tour some of the city's architecture. The Baiterek Tower — a futuristic building that is 318 feet tall and often compared to a giant lollipop — and the Duman entertainment complex are two must-visit destinations.
Thanks to the city's rapidly developing nature and economic prosperity, other chances at entertainment are in no short supply, but Nur-Sultan also has many culturally interesting sites. The Hazrat Sultan Mosque along with the Palace of Peace and Reconciliation are just two examples of religiously significant buildings in the city. The former is one of the largest mosques in Central Asia with the largest dome in all of Kazakhstan to boot. The latter consists of a more than 200-foot-tall pyramid atop an earth-covered block, and it hosts a summit of all world religions every two to three years.
As it is such a hot-bed of urban pleasure, travelers here will find luxury like nowhere else in the country. A prominent work of contemporary architecture and a top-tier luxury hotel setting a new standard in chic, high-end living and hospitality, the Ritz-Carlton in Kazakhstan's capital of Nur-Sultan stands as an emblem of the city's growing prominence and sophistication.
Turkestan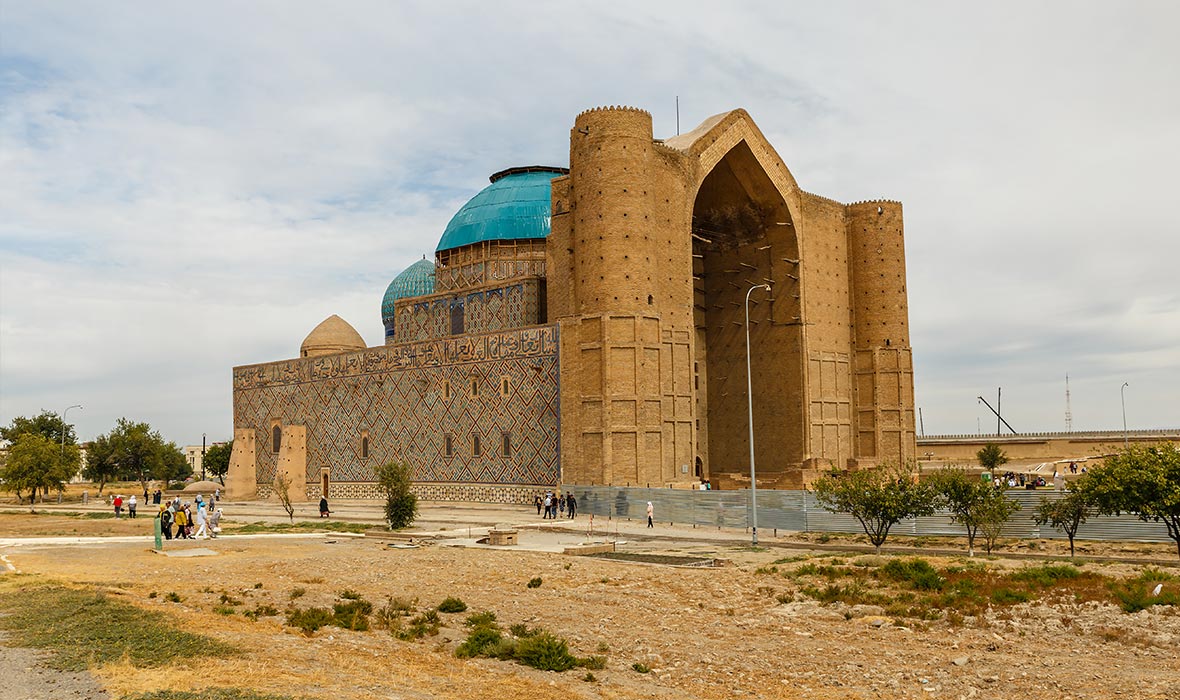 The purposefully bleak scenes of Kazakhstan in the original Borat were in Romania, a continent away. For an actual small city experience in Kazakhstan, Turkestan in the midst of the Kazakh Desert is the most famous Muslim destination in all of Kazakhstan. This major pilgrimage site features a mausoleum that is a UNESCO World Heritage Site on account of its centuries-old status as a regional center of learning and scholarship. The beautifully designed mausoleum, which visitors may tour, was commissioned by the ruler Timur in the 14th Century to house the tomb of the Muslim holy man Yasawi.
In addition to the main mausoleum that includes a bathhouse, an underground mosque, a history museum, and more, the complex also features a Historical Cultural Ethnographic Center. This institution holds three stories of regional and national folk history and culture. The mausoleum's architecture and aesthetic touches are stunning in their own right, with ornate blue-tiled domes and highly skilled masonry on prominent display.
Aral Sea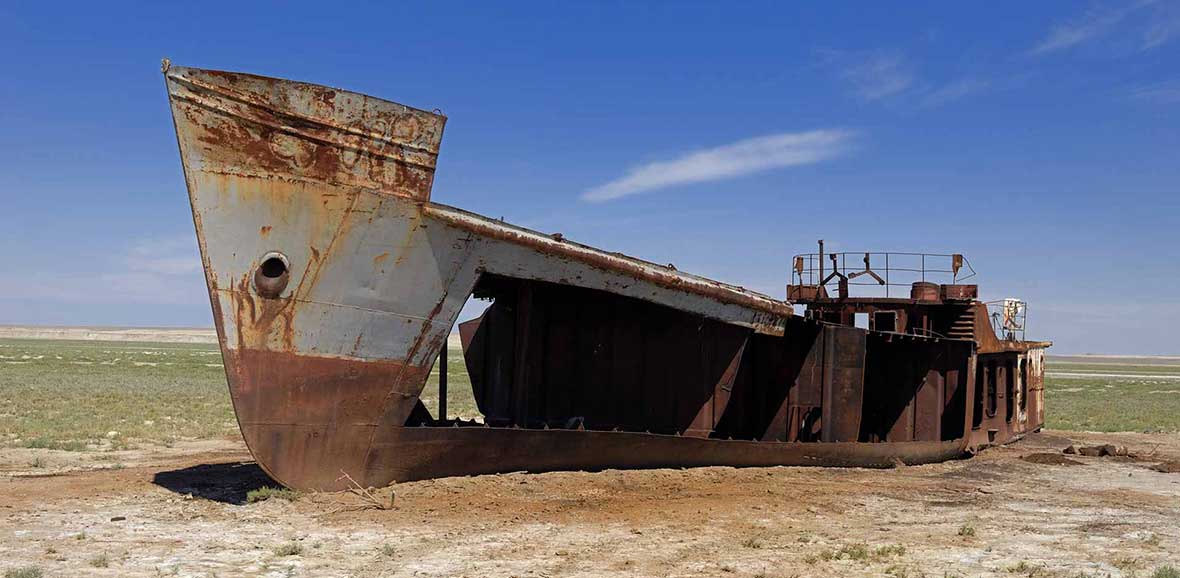 Ending on a bleak but undoubtedly fascinating note, the Aral Sea was once the largest inland sea in the world covering huge areas of land between Uzbekistan and Kazakhstan. Since the 1960's though the sea has steadily declined and today amounts to under 10 percent of its former area. A large part of this drastic recession is due to Soviet agricultural projects which diverted water to cotton fields in far off parts of Soviet Central Asia, dooming the Aral Sea and the people who lived around the water to a bleak fate in an expanding desert.
What remains today is a vast sea of sand and scrub. Visitors flock to the region to hike across the now arid steppe where many ships now stand aground and cities that once flourished with fishing and trade are rendered ghost towns. Here, travelers can camp and explore the emptiness of the long gone Aral Sea.