Example Itinerary
Trekking through History in Kazakhstan
Explore the natural beauty and the complex history of Kazakhstan with this diverse itinerary: bringing you from former labor camps and the Museum of Memory of Political Repression Victims in the Dolinka settlement to the nature trails of the Turgen Gorge and the majestic Tien Shan mountains, you will gain an understanding of Kazakhstan's often dark history, its incredible natural beauty and its bright future.
This itinerary is an example. It's designed to inspire you and provide you with thoughtfully curated ideas. You can choose to do this exact itinerary or completely personalize it. All trips are 100% bespoke.
Highlights
• Hiking: A four-day trek takes you to some of Kazakhstan's most beautiful landscapes, including Turgen Gorge, Assy Plateau, the Kolsai Lakes and Charyn Canyon.
• Archaeology: The medieval settlement of Baskamyr offers visitors the chance to explore the remains of a castle and a small town around it, which was enclosed within a walled citadel with flanking towers.
• Local Culture: Stay overnight in a Baitleu winter hut in a mountain village for an authentic rural Kazakh experience.
Day-by-Day
Day 1
Nur-sultan (astana)
Welcome to Kazakhstan! After you arrive in Nur-Sultan, formerly Astana, you will be transferred to your hotel to rest before heading out in the town for an afternoon tour. Check out some of the city's main sites – including its modern architecture – before enjoying dinner and an overnight stay in your hotel.
Day 2
Karaganda
Today you'll kick things into high gear, first by taking a day trip to the nearby Akmol village to visit a former "ALZHIR" correctional camp where female "traitors" were sent in the Stalin era, then by taking a mini-bus to Karaganda (around 4 hours from Nur-Sultan), where you will tour former labor camps. You will stay overnight in Karaganda.
Day 3
Train
Enjoy the morning touring the city center of Karaganda before heading 31 miles to the Dolinka settlement to visit the Museum of Memory of Political Repression Victims and the House of Officers, where local military men once lived. After heading back to Karaganda, board a night train to Zhezkazgan, 310 miles west.
Day 4
Ulytau
Today, you will arrive in Zhezkazgan, a city located on the reservoir of the Kara-Kengir River. Spend the morning exploring the city's historical and archaeological museum before journeying to the nearby Alasha-khan mausoleum and to Zangyr-tas place, where you can view ancient petroglyphs. From there, you will travel to Ulytau village for dinner and an overnight stay in a guesthouse.
Day 5
Altynshoky
Get your day off to a good start with a trek to the bottom and then the top of Auliye (Ulytau) mountain, where you can visit ancient graves and explore a cave. After returning to Ulytau village, you will travel to nearby Altynshoky and then to a local winter hut, where you will stay overnight and experience local living.
Day 6
Ulytau
Today you'll check out the Bronze Age petroglyphs in the nearby Tamdy river valley before journeying back to Ulytau village for dinner and another overnight stay in your comfortable guesthouse.
Day 7
Almaty
Leaving Ulytau, you will travel to the medieval settlement of Baskamyr, checking out monuments and a local archaeological dig. Afterward, continue on to Zhezdy village to visit a historical museum of mining and smelting before reaching Zhezkazgan, where you will enjoy lunch and then catch a flight to Almaty to stay overnight.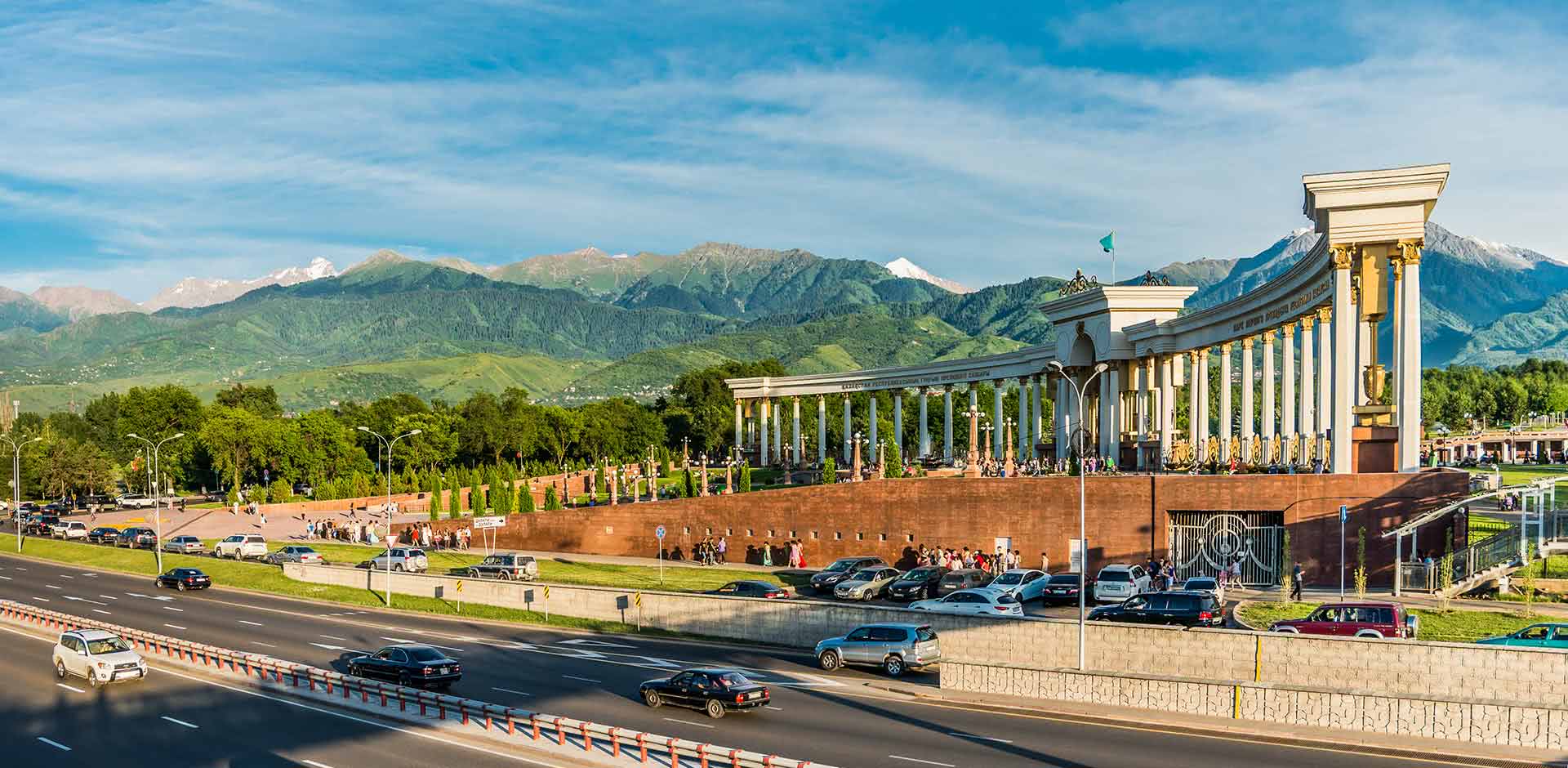 Day 8
Almaty
Welcome to Almaty, the largest city in Kazakhstan. Spend the morning exploring the city before heading up to the famous Medeo ice skating rink, located nearly a mile in elevation. For an even better view and great hiking options, head up the lifts of the local ski resort to an elevation of nearly two miles. Spend the evening and night in the city, and rest up for your coming adventure.
Day 9
Turgen Valley
Today, you will begin your four-day trek into the Tien Shan mountains in the southeast corner of Kazakhstan. On this first day, you will set up camp in the Turgen gorge, located 43 miles from Almaty, and have the chance to explore your spectacular surroundings. The diverse landscapes and a high degree of biodiversity has made this a designated UNESCO world heritage site.
Day 10
Turgen Valley
From your basecamp in the Turgen Gorge, board a 4WD to explore the Assy Plateau – grassy highlands where nomads often set up camp in the summer months. In the evening, return to your camp for a second night.
Day 11
Saty Village
This morning, you will leave the Turgen Gorge and head to the first Kolsai Lake, located at an elevation of 1.1 miles. Spend your day hiking or horseback riding around the lake, and enjoy an overnight stay in a guesthouse in the nearby village of Saty.
Day 12
Almaty
On your way back to Almaty today, pass through the Charyn Canyon, a stunning 124-mile-long canyon in the Almaty Province. Afterward, visit a local museum on the Kazakh art of eagle hunting (called "Berkutchi") before arriving back in the city (a 4-hour drive) and staying overnight in your hotel.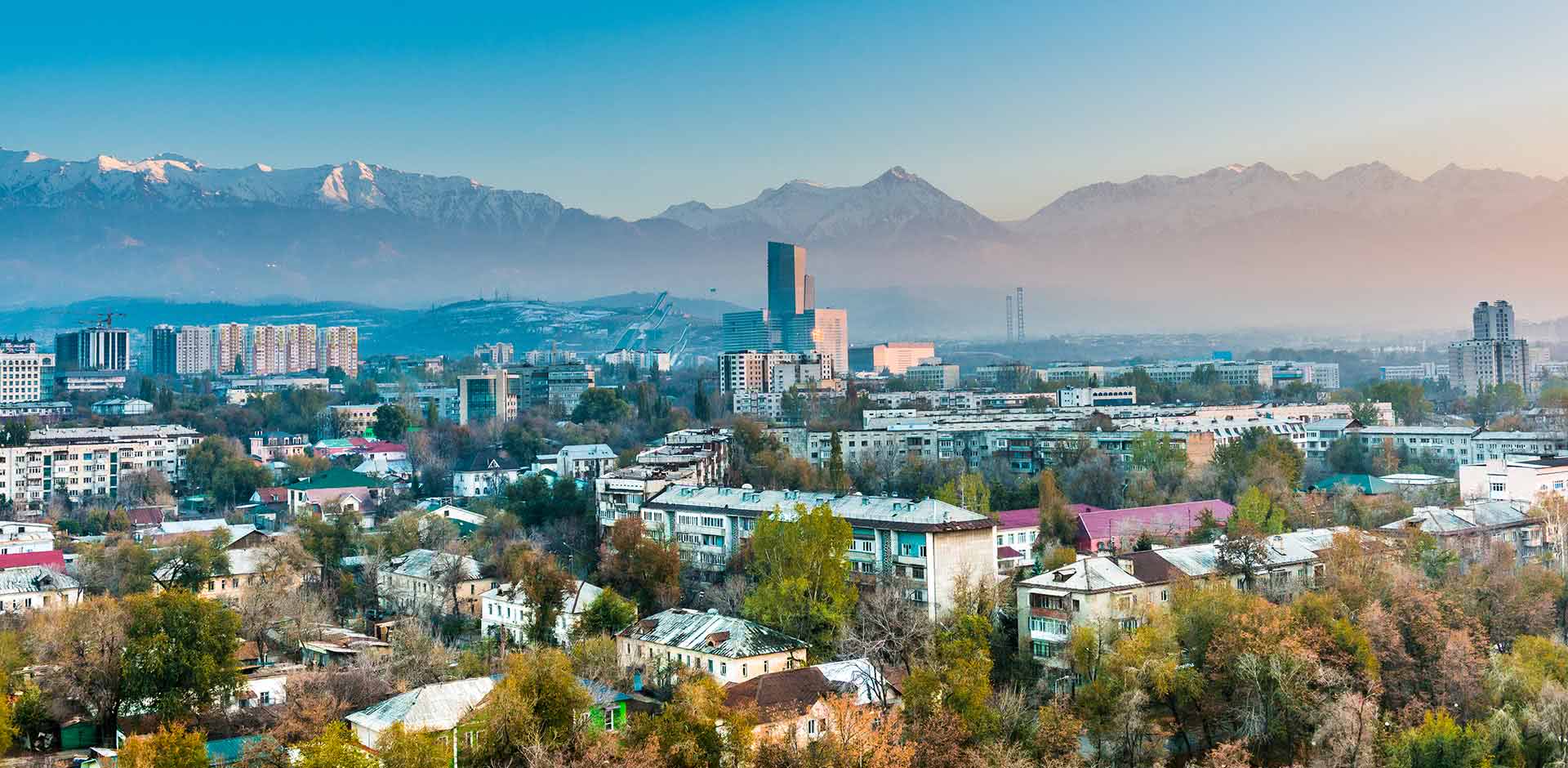 Day 13
Almaty
Spend your final day in Kazakhstan exploring the rest of Almaty, checking out any local shops, restaurants and hiking trails that you may have missed during your previous days in the city. Rest up ahead of your departure on your final night in Kazakhstan tonight.
Day 14
Departure
Say your goodbyes to Kazakhstan, as you check out of your hotel in Almaty and are transferred to the international airport to head home or onto your next destination.
TERMS AND CONDITIONS
Price is based on double or twin hotel room occupancy and includes accommodation, transfers, car/driver, English-speaking guide, activities and entrance fees, breakfasts and some casual lunches while touring. Flights and optional special activities will be quoted separately. Most personal expenses, including dinners, alcoholic beverages, spa treatments and gratuities can be paid on the spot while traveling. Prices may vary depending on season, choice of accommodation and other factors.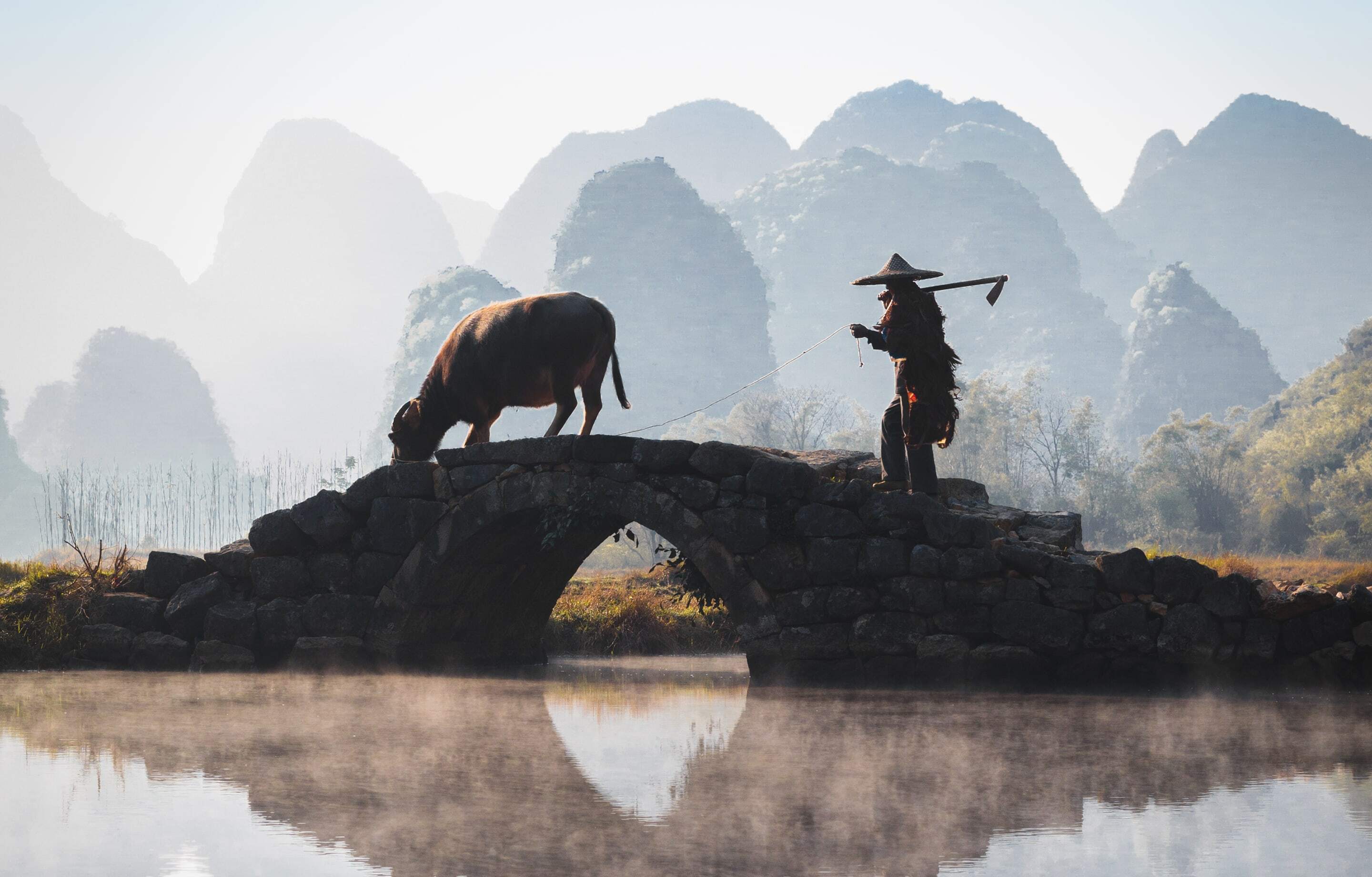 Why Remote Lands?
Exclusively Asia
With Remote Lands you'll travel with people who have made Asia the solitary focus of their own lifelong adventure. As our guest, you'll discover Asia on a journey that is completely, authentically your own, adapted from our own remarkable experiences and adventures over the years.
With Remote Lands you'll travel with people who have made Asia the solitary focus of their own lifelong adventure. As our guest, in the continent that our north American founders Catherine and Jay have adored and explored for decades, you'll discover Asia on a journey that is completely, authentically your own, adapted from our own remarkable experiences and adventures over the years.
Travelogues
An Asia-focused magazine brought to you by Remote Lands – a platform for adventure, luxury, and authenticity from experts and explorers around the continent.
What Others Say
Here is a small selection of the kind words our guests have said about us, as well as features by journalists and travel writers.
From the moment I happened upon the REMOTE LANDS website over a year ago, browsed the options, I knew that this would be well worth it. The entire staff is nothing less than professional with service that made us feel like royals.
This was truly the trip of a lifetime. Magical destinations, the most luxurious hotels in the world, and the most wonderful travel companions we could've wished for. We were treated like family everywhere we went and we have 14 new best friends.
We have used some of the top rated travel specialists all over the world and, without question, Catherine Heald and Remote Lands are at the very top of the list!
Stay Informed:
Newsletter