Example Itinerary
Ancient Kazakhstan: A Journey Back in Time from Almaty to Turkestan
This incredible 11-day archaeological tour of Kazakhstan will open your eyes to an entire ancient world. From the moment you arrive in Almaty, you will be transported back in time with a trip to the burial grounds around Issyk Lake; from there, you will explore the Tamgaly petroglyph site, the Tukturmas catacombs and ancient city of Sairam, with a backdrop of mountains, waterfalls and sand dunes, of course. Prepare to be amazed by what you will find unearthing centuries of civilization, discovering the tales and treasures of ancient Kazakhstan.
This itinerary is an example. It's designed to inspire you and provide you with thoughtfully curated ideas. You can choose to do this exact itinerary or completely personalize it. All trips are 100% bespoke.
Highlights
• Ancient History: Visit the burial grounds of the Golden Warrior, Kazakhstan's answer to Tutankhamun, whose 2,000-year-old remains were discovered in 1969, lavishly adorned in golden armor.
• Falconry: The region's enduring hunting and bird-handling heritage can be experienced at a Golden Eagle Show at a local falcon farm.
• Singing Dunes: Altyn-Emel National Park's mysterious "Singing Dunes" are known for their deep hums and rumbles, though the sands never move.
Day-by-Day
Day 1
Almaty
Today, your exciting adventure in Kazakhstan begins, as you arrive in Almaty, the country's largest city, just before midnight. Transfer to your hotel for a late night snack before settling in for the night.
Day 2
Welcome to Almaty, the largest city in Kazakhstan. Today, you will visit the Central Historical Museum before taking a trip to Issyk Lake, where you can explore archaeological monuments and the burial grounds where Golden Man was found. After lunch, you'll travel to the Turgen River Gorge where you'll be able to trek to a spectacular waterfall before heading back to Almaty for dinner and overnight.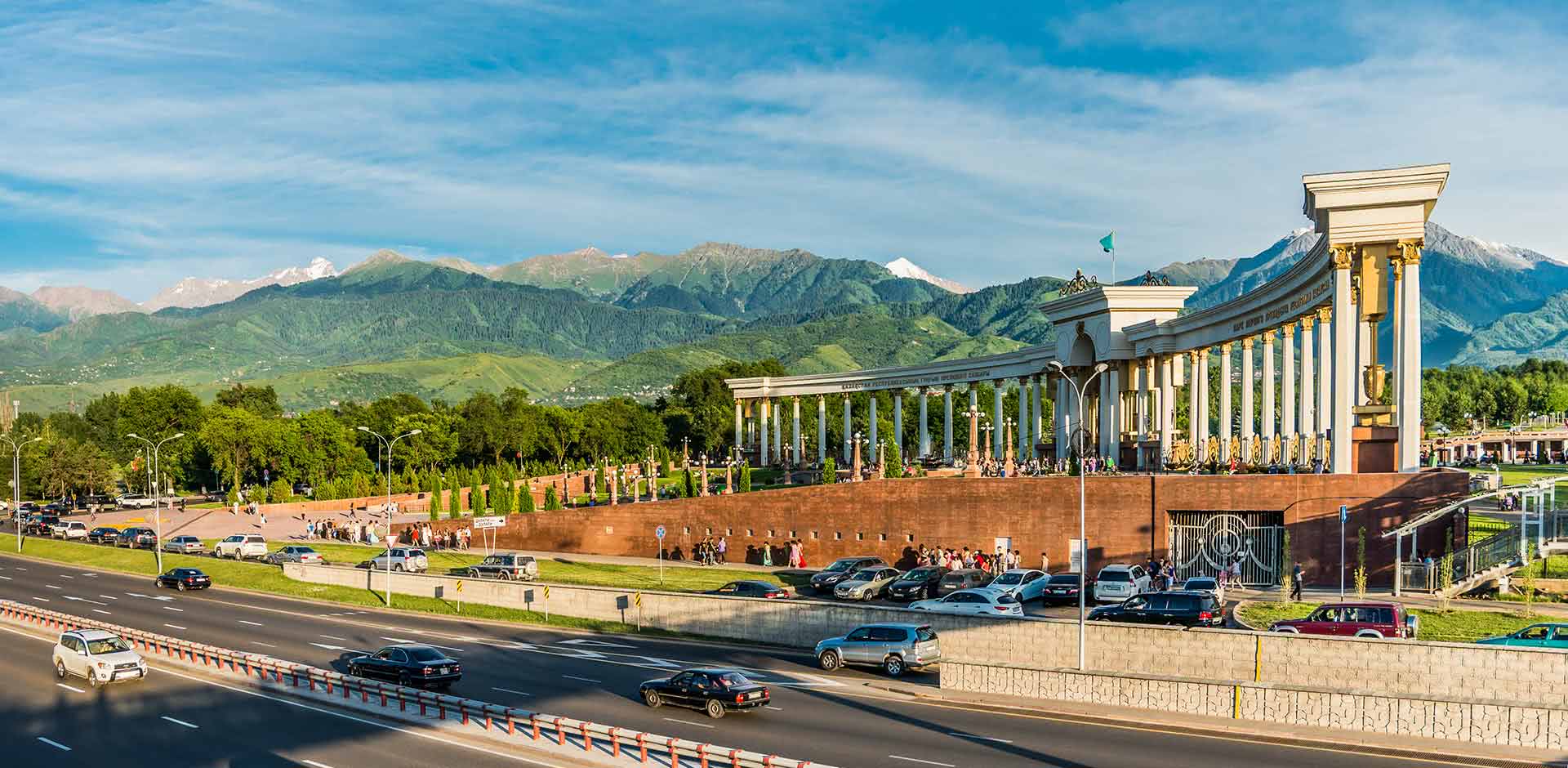 Day 3
Almaty
The third day of your journey kicks off with a visit to the UNESCO-designated Tamgaly petroglyph site, famous for its rock carvings of the Buddha. After lunch, you'll head to the gorgeous nearby mountain lake, Big Almaty Lake, and then onto a falcon farm for the Golden Eagle Show. You'll have dinner and spend the night in Almaty.
Day 4
Shonzhy
Today, you'll drive to Charyn National Park (around 4 hours) to explore the Charyn Canyon, the largest canyon in the world after the Grand Canyon. Later, you'll transfer to Shonzhy, where you can settle into your hotel and enjoy some time bathing in the local hot springs pools. Enjoy lunch in Kokpek village and dinner in your hotel.
Day 5
Almaty
This morning you'll embark on the 4-hour drive to the magnificent Altyn-Emel National Park to observe the stunning "Singing Dunes", two large sand dunes located between Keesha and Ulken Kalkana's mountains. After lunch, you'll transfer to Kapchagay, a picturesque city on the Ili River, via a 4-hour drive. Enjoy some time by the water before enjoying dinner back in Almaty.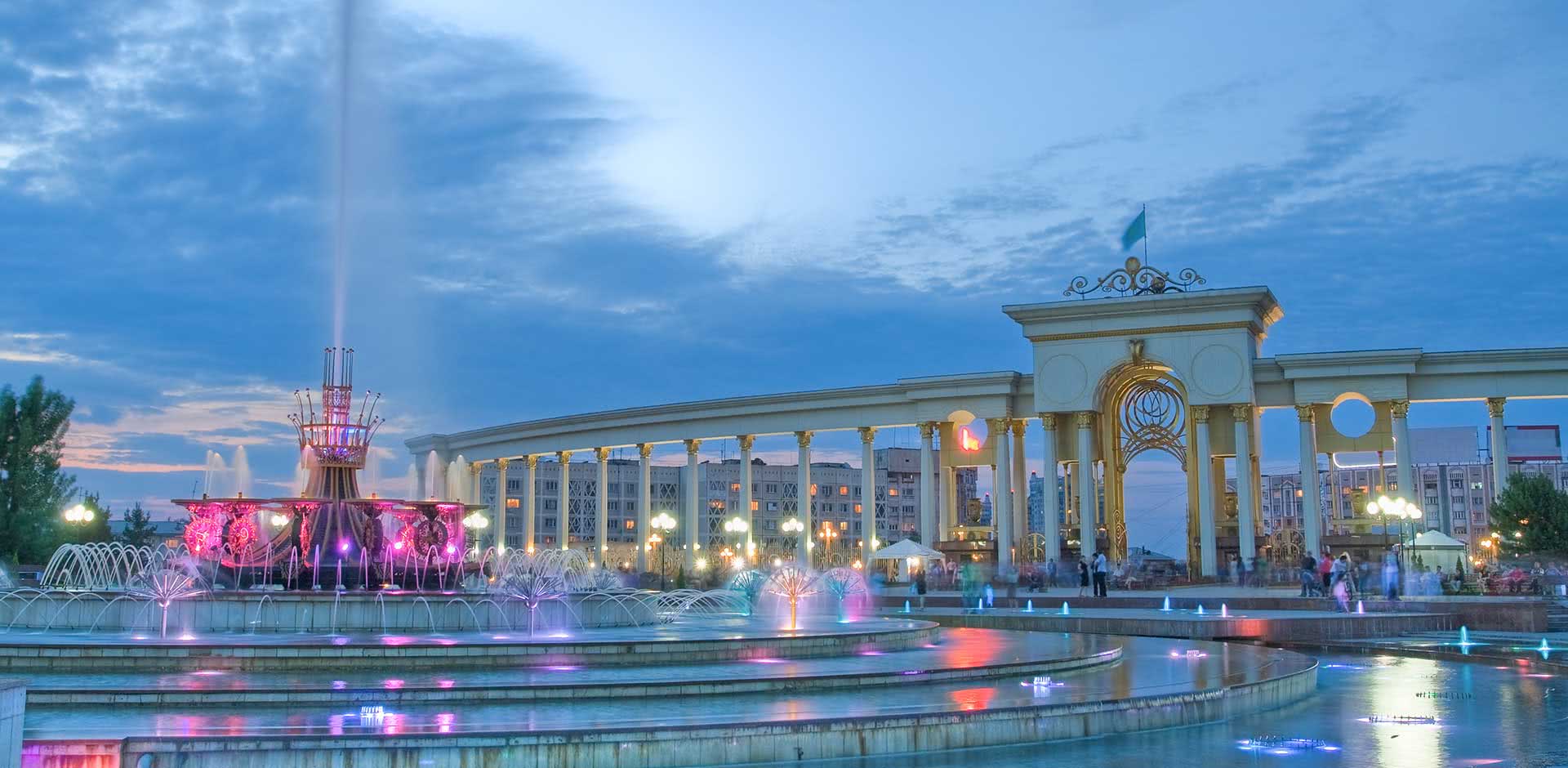 Day 6
Train
Today, you'll head back to Altyn-Emel National Park for further exploration. Check out Terekty kurgan and the petroglyphs before you board a train for your overnight trip to Taraz, via Almaty.
Day 7
Berikara Gorge
You'll be up bright and early this morning for your arrival in Taraz - a city in the Jambyl Province - so you'll have time to settle in and sleep in your hotel. After breakfast, you will meet with a local archaeologist to start your exciting day. You will visit the Regional Museum, several mausoleums, Tukturmas catacombs and a local market before returning to your hotel for lunch. In the afternoon, you will explore Akyrtobe - the ruins of an ancient stone settlement. Finally, you will transfer to Berikara Gorge, located in the mountains 50 miles from Taraz, for your overnight stay in a guest house.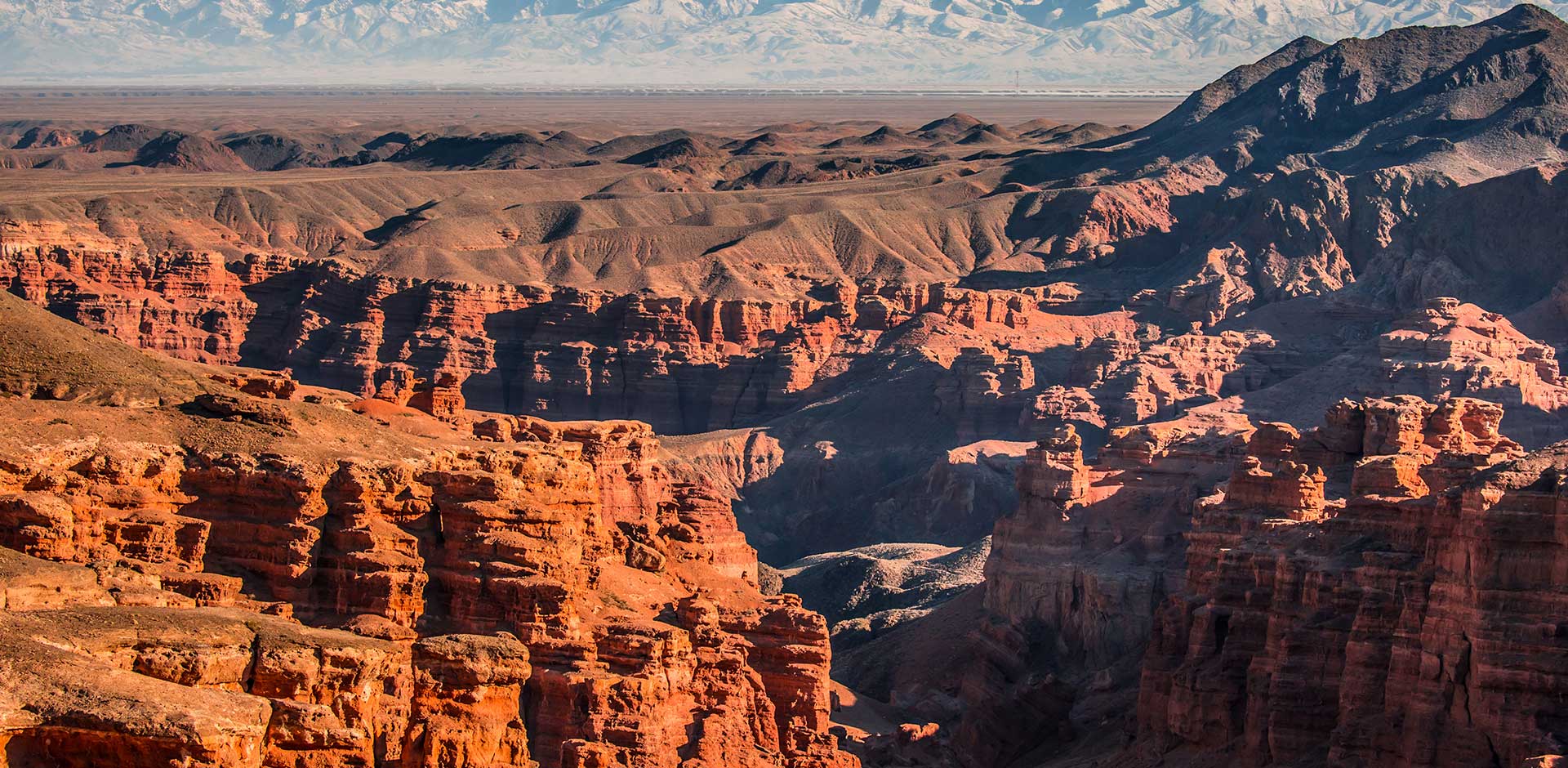 Day 8
Berikara Gorge
This day is all about exploration: visit the rock paintings in the Berikara Gorge, which depict ancient tribal life, explore ancient mounds and even have a horseback ride around the area, taking in the natural scenery. You will enjoy another night in your guest house.
Day 9
Shymkent
Hit the road again and head to Shymkent (a 2-hour drive), where you'll visit an underground mosque, a local pottery workshop and the South Kazakhstan Regional Historical Museum. After lunch in a local restaurant, you'll transfer to Aksu canyon in Sairam Ugam National Park via the ancient city of Sairam, once a stop along the Great Silk Road, where you'll be able to step out onto the Devil's Bridge - if you're brave enough! Enjoy dinner in your hotel in Shymkent.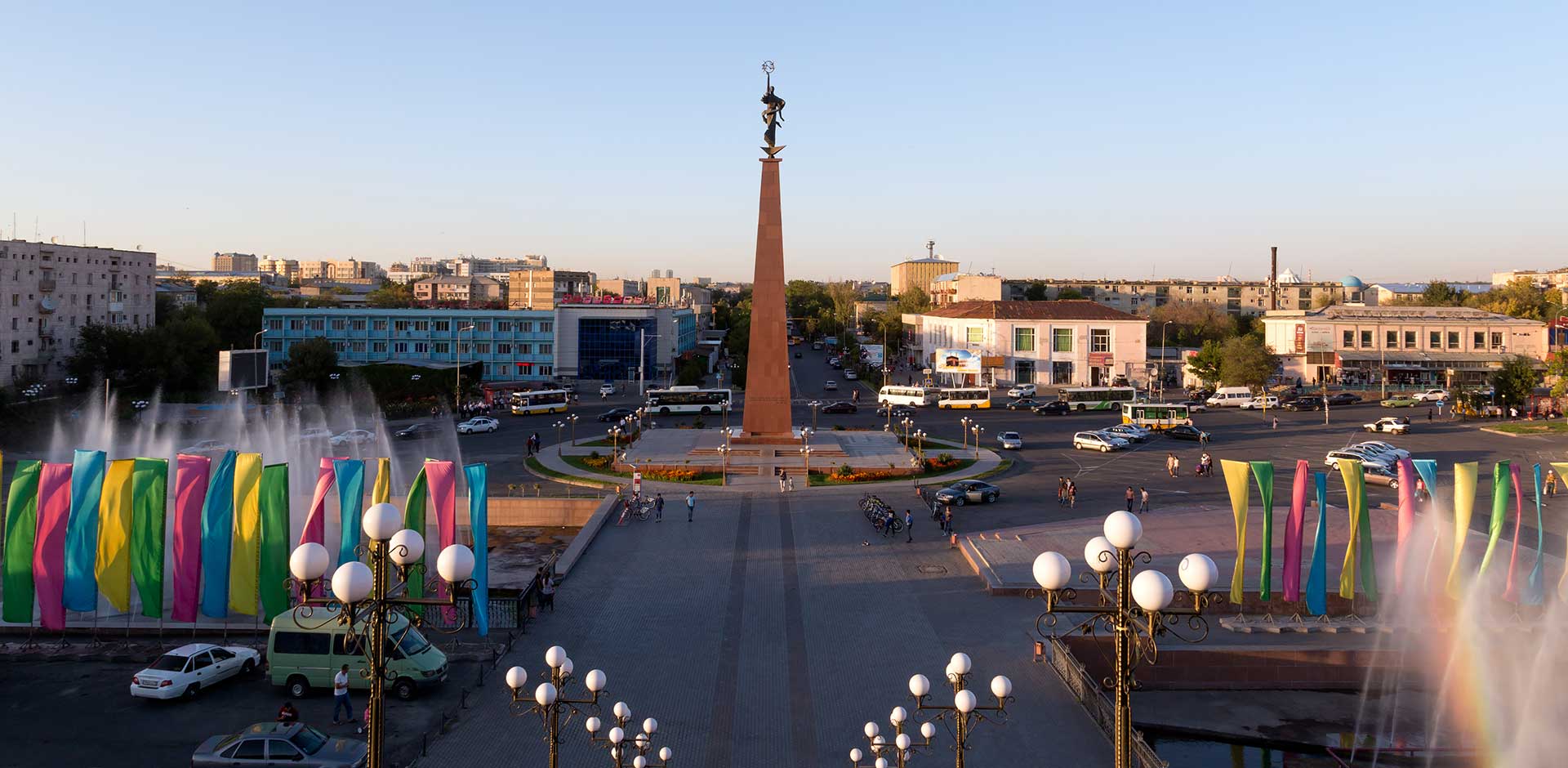 Day 10
Train
After an early breakfast, you'll head out on the 3-hour drive to Turkestan - quite literally the city of Turks - to explore the ruins of Otrar. You will also check out the the Mausoleum of Arystan-bab of 12 centuries, a popular Muslim pilgrimage site, and the Khodja Ahmed Yassaui Mausoleum. After lunch in a local café, take time to explore the city - including its medieval bath houses and fragments of the citadel battlement - before you catch your overnight train back to Almaty.
Day 11
Almaty
Enjoy your final full day in Kazakhstan at one of the most beautiful spots in Almaty - the Kok-Tobe mountain. The highest point of the city, the mountaintop will give you a spectacular panorama of the city and its surrounding mountains. Afterwards, enjoy a walk around the city, checking out the Kastayev State Arts Museum and the Monument of Independence. Finish off your trip with dinner and a show in Alasha restaurant.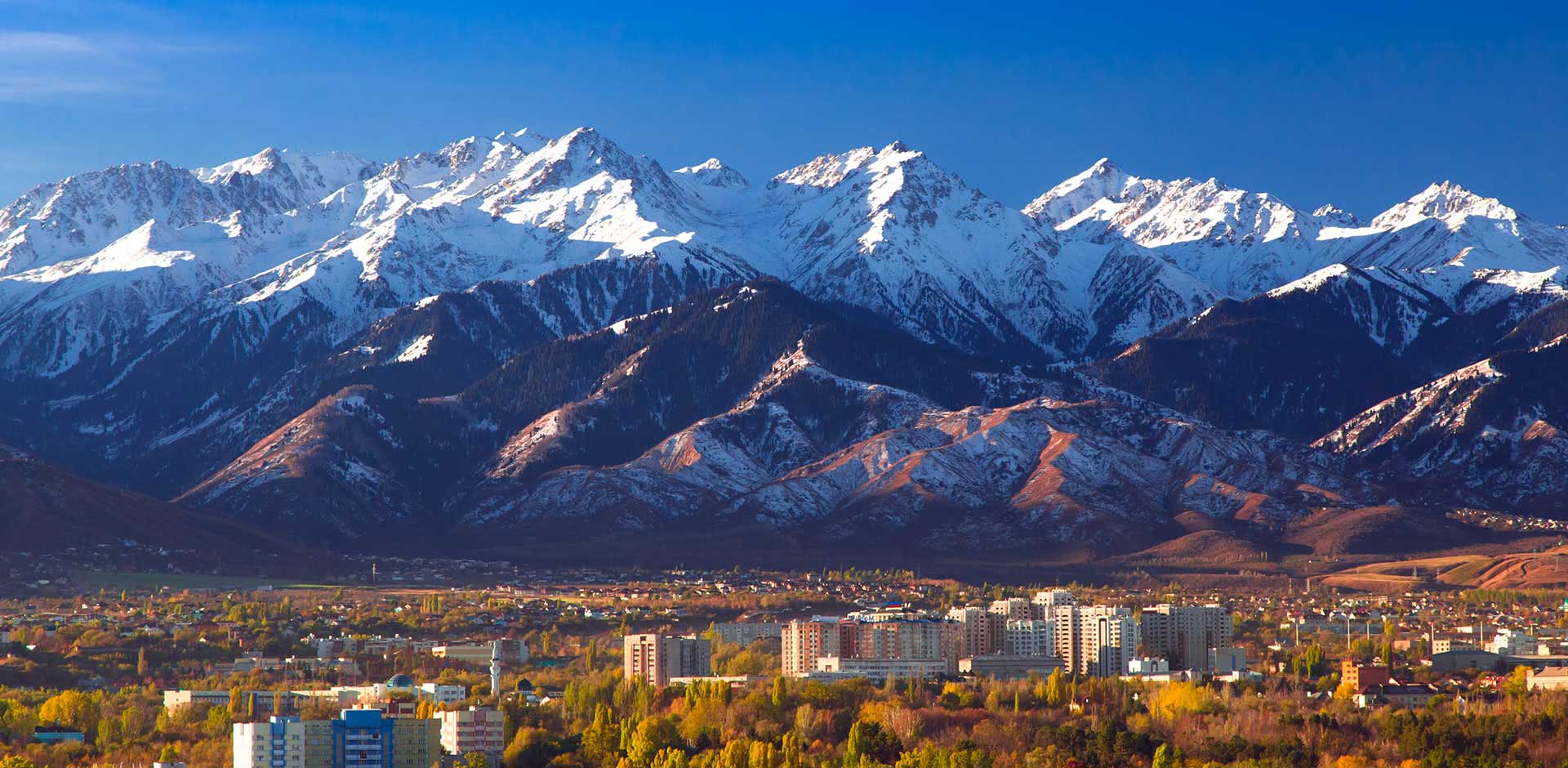 Day 12
Departure
It's time to say goodbye to Kazakhstan as your exciting adventure comes to an end. This morning, you will depart Almaty, to head back home or onto the next stop on your exciting adventure.
TERMS AND CONDITIONS
Price is based on double or twin hotel room occupancy and includes accommodation, transfers, car/driver, English-speaking guide, activities and entrance fees, breakfasts and some casual lunches while touring. Flights and optional special activities will be quoted separately. Most personal expenses, including dinners, alcoholic beverages, spa treatments and gratuities can be paid on the spot while traveling. Prices may vary depending on season, choice of accommodation and other factors.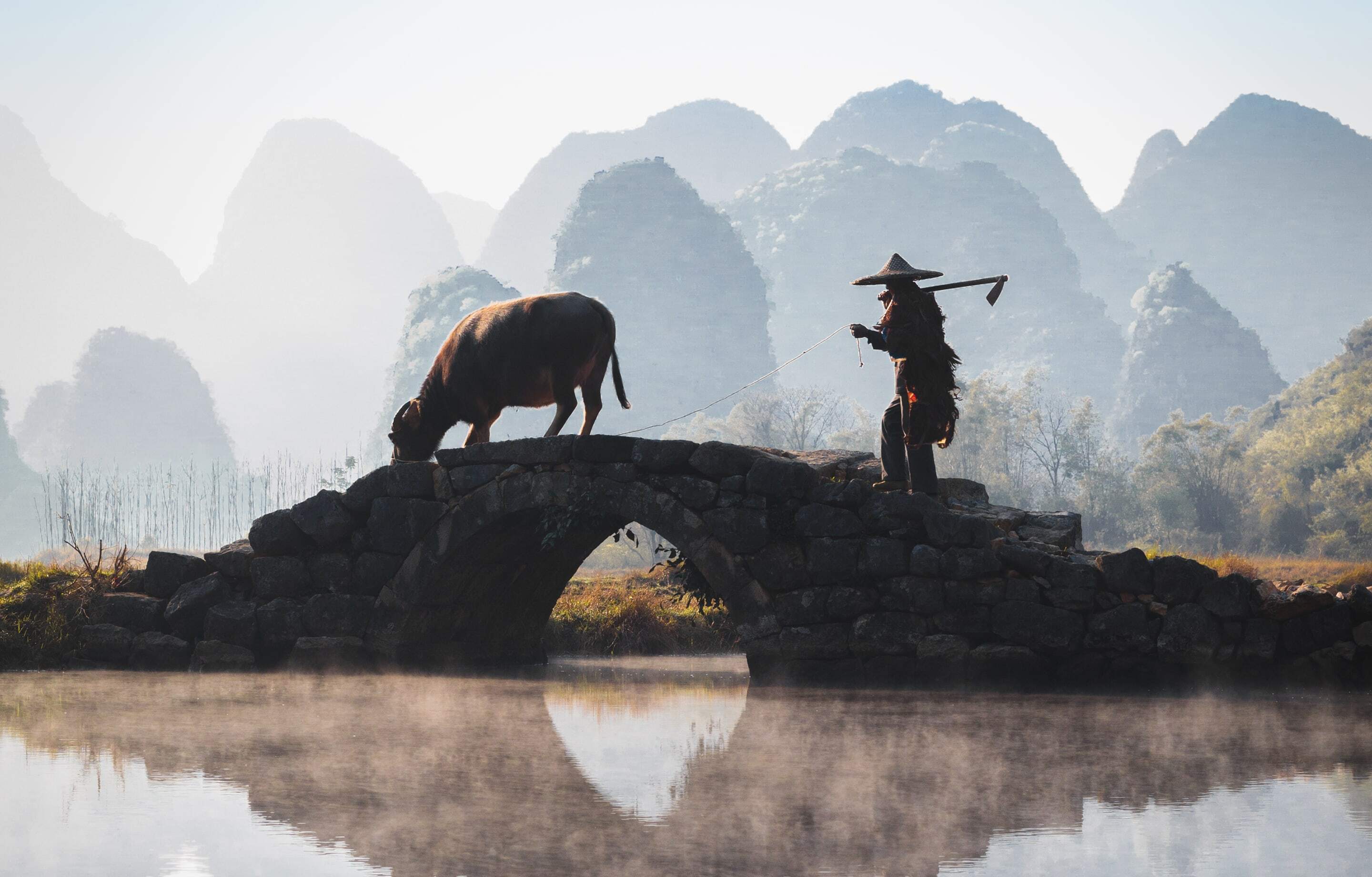 Why Remote Lands?
Exclusively Asia
With Remote Lands you'll travel with people who have made Asia the solitary focus of their own lifelong adventure. As our guest, you'll discover Asia on a journey that is completely, authentically your own, adapted from our own remarkable experiences and adventures over the years.
With Remote Lands you'll travel with people who have made Asia the solitary focus of their own lifelong adventure. As our guest, in the continent that our north American founders Catherine and Jay have adored and explored for decades, you'll discover Asia on a journey that is completely, authentically your own, adapted from our own remarkable experiences and adventures over the years.
Travelogues
An Asia-focused magazine brought to you by Remote Lands – a platform for adventure, luxury, and authenticity from experts and explorers around the continent.
What Others Say
Here is a small selection of the kind words our guests have said about us, as well as features by journalists and travel writers.
From the moment I happened upon the REMOTE LANDS website over a year ago, browsed the options, I knew that this would be well worth it. The entire staff is nothing less than professional with service that made us feel like royals.
This was truly the trip of a lifetime. Magical destinations, the most luxurious hotels in the world, and the most wonderful travel companions we could've wished for. We were treated like family everywhere we went and we have 14 new best friends.
We have used some of the top rated travel specialists all over the world and, without question, Catherine Heald and Remote Lands are at the very top of the list!