Example Itinerary
Chon Kemin to Karakol: The Best of Northern Kyrgyzstan
This eight-day itinerary will take you on a grand adventure through northern Kyrgyzstan: from military mountain truck to horseback riding, shopping for goodies at exotic markets, swimming in hot springs and spending time at wild beaches rimming one of the world's most ancient and picturesque lakes, you will see the best this rugged part of the world has to offer. Starting and ending in capital city Bishkek, get ready to explore both the culture and nature of Kyrgyzstan, on this trip filled with opposites and juxtapositions.
This itinerary is an example. It's designed to inspire you and provide you with thoughtfully curated ideas. You can choose to do this exact itinerary or completely personalize it. All trips are 100% bespoke.
Highlights
• Ulak Tartish: Watch a game of buzkashi (kupkari) - a traditional sport played on horseback by nomads, where players aim to put a goat or calf carcass in a goal.
• Issyk-Kul Lake: Kyrgyzstan's natural jewel, this beautiful lake is one of the largest and deepest in the world, never freezing and always retaining its bright blue color.
• Hot Springs: The natural thermal waters here are rumoured to have legendary healing powers.
Day-by-Day
Day 1
Bishkek
Arrive in the large capital city of Bishkek to begin your tour of the northern part of the country. After you are met at the airport by our guide and you get settled in at your hotel, you will have the chance to explore this relatively new city by car or by foot. Highlights include the Philharmonic House with the Statue of Manas, Central Square, Lenin's statue, the National Historical Museum and the Museum of Fine Arts. After enjoying the local sights and sounds, you will have your first dinner at the "Supara" ethnic complex.
Day 2
Issyk-Kul Lake
Today, you'll set off for a journey around Issyk-Kul Lake: at approximately one mile high, this is the world's second-largest mountain lake, and despite the snowcapped peaks around it, it never freezes, earning it the name that translates to "hot lake" in Kyrgyz. On the way there, you will visit Burana tower, from the Karakhanid period (10th century), and afterwards, travel to Kochkor village where you'll visit the local Women's Handicraft Co-operative and observe the process of felt carpet making. After lunch at the co-op, you will travel to the northern shore of the lake for dinner and spend the rest of your evening in a comfortable local hotel.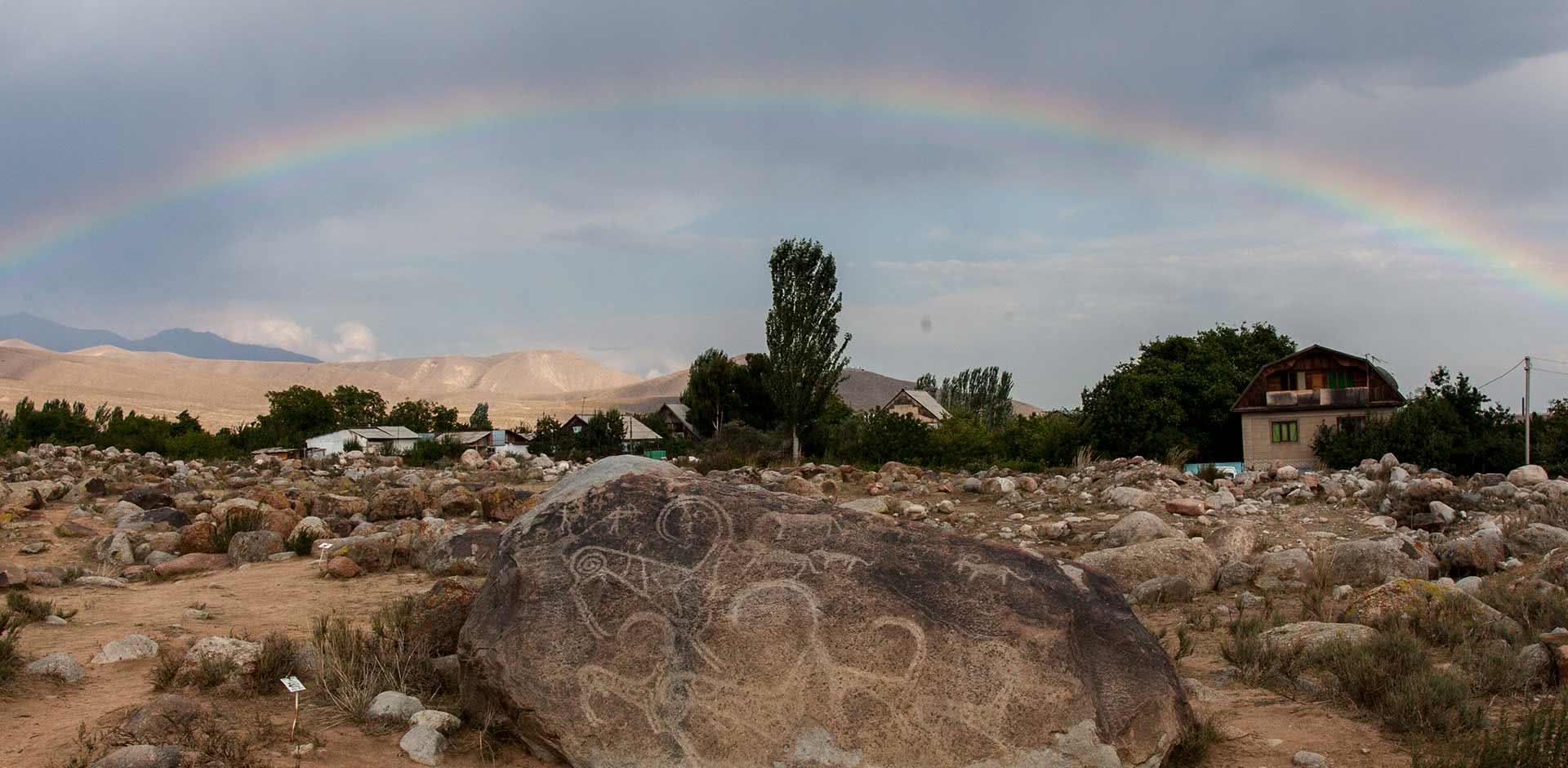 Day 3
Karakol
On the third day of your journey, you'll take an exciting excursion to the Aytmatov "Ruh Ordo" Cultural Center, where you'll visit five chapels of world confessions - Catholicism, Islam, Orthodoxy, Buddhism, and Judaism - and explore a stone garden featuring rock engravings, prehistoric monumental structures, and petroglyphs dating back to 500 BC. Later, you'll head to Karakol, around 2 hours away, the fourth-largest city in Kyrgyzstan, about 93 miles from the Kyrgyzstan-China border, where you'll enjoy a traditional Kyrgyz folkloric dinner with Kyrgyz national music and songs.
Day 4
Karakol
Today, you'll have a full day to explore the remote Altyn-Arashan valley, journeying there on a Russian military mountain truck! Enjoy the natural beauty of the valley: with natural hot springs and a green valley dotted with yurts and horses, it is perfect for a hike and a picnic lunch. Bathe in the thermal hot spring before you enjoy your picnic; then, return to Karakol for dinner at a Dungan family's home.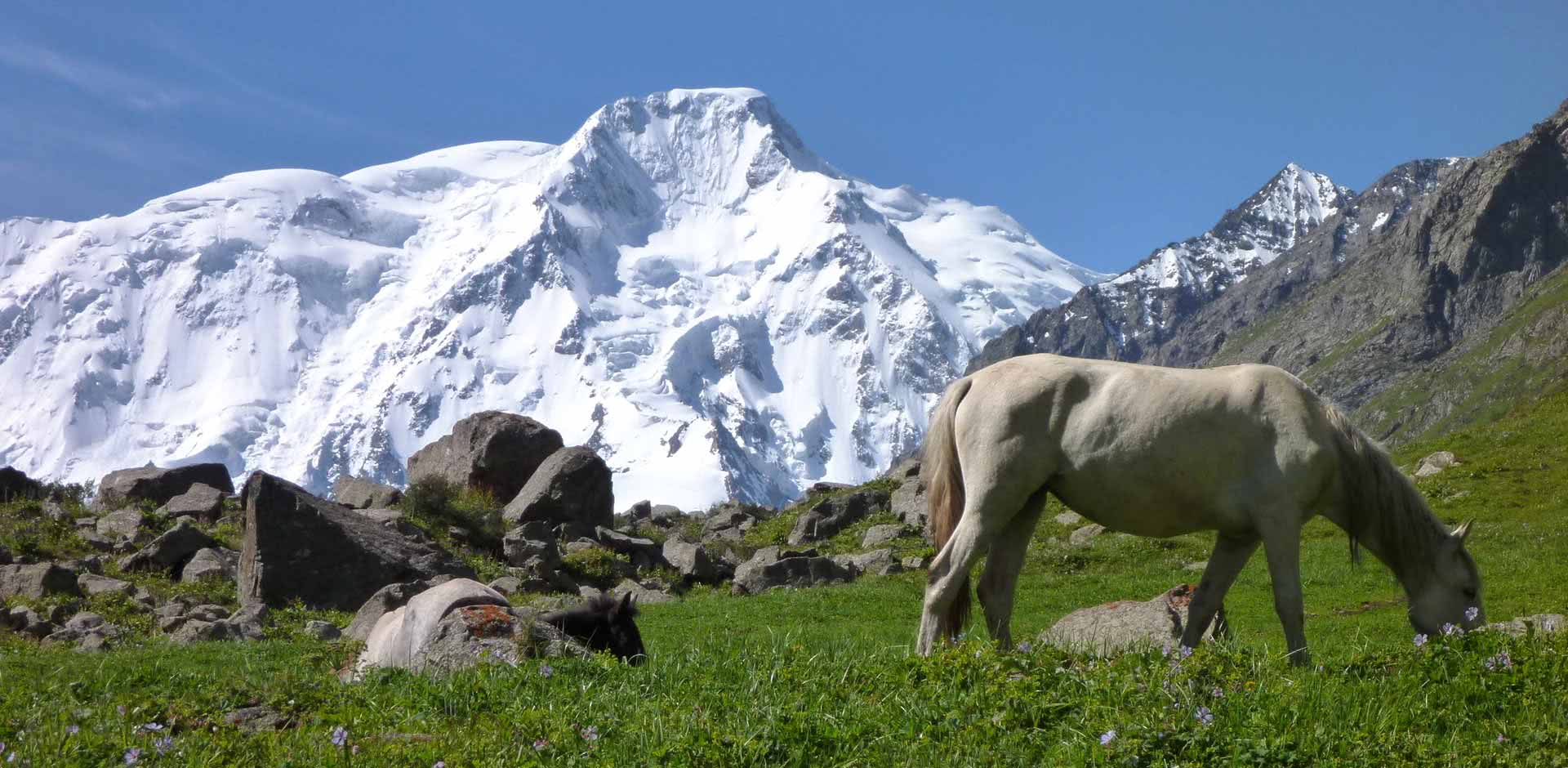 Day 5
Barskoon gorge
This morning, you will drive to Jety Oguz gorge, a lush valley with striking red sandstone rock formations, particularly in the shape of the "Seven Bulls", which the valley is named after. Then, you will drive to Barskoon gorge, where there is a nice mixture of fir trees, berries, and herbs and a spectacular view of Issyk-Kul Lake. Enjoy a pleasant hike and a picnic lunch in a meadow before driving to Bokonbaevo (Manjyly-Ata), around 2 hours away, where you'll enjoy dinner, yurt accommodation, and a wonderful sunset in a unique place called Manjyly-Ata - located between two small villages, it is known as the "Valley of the Sacred Springs", as legend says the springs have healing powers.
Day 6
Chon-Kemin Valley
Spend your morning enjoying the 17 major "sacred springs" of Manjyly-Ata, also enjoying the opportunity to swim on a wild beach. Next, you'll drive on to the Chon-Kemin valley (around 2 hours away), where you'll see beautiful mountain and sea views while enjoying dinner, and overnight in the ranch style "Ashu" Hotel.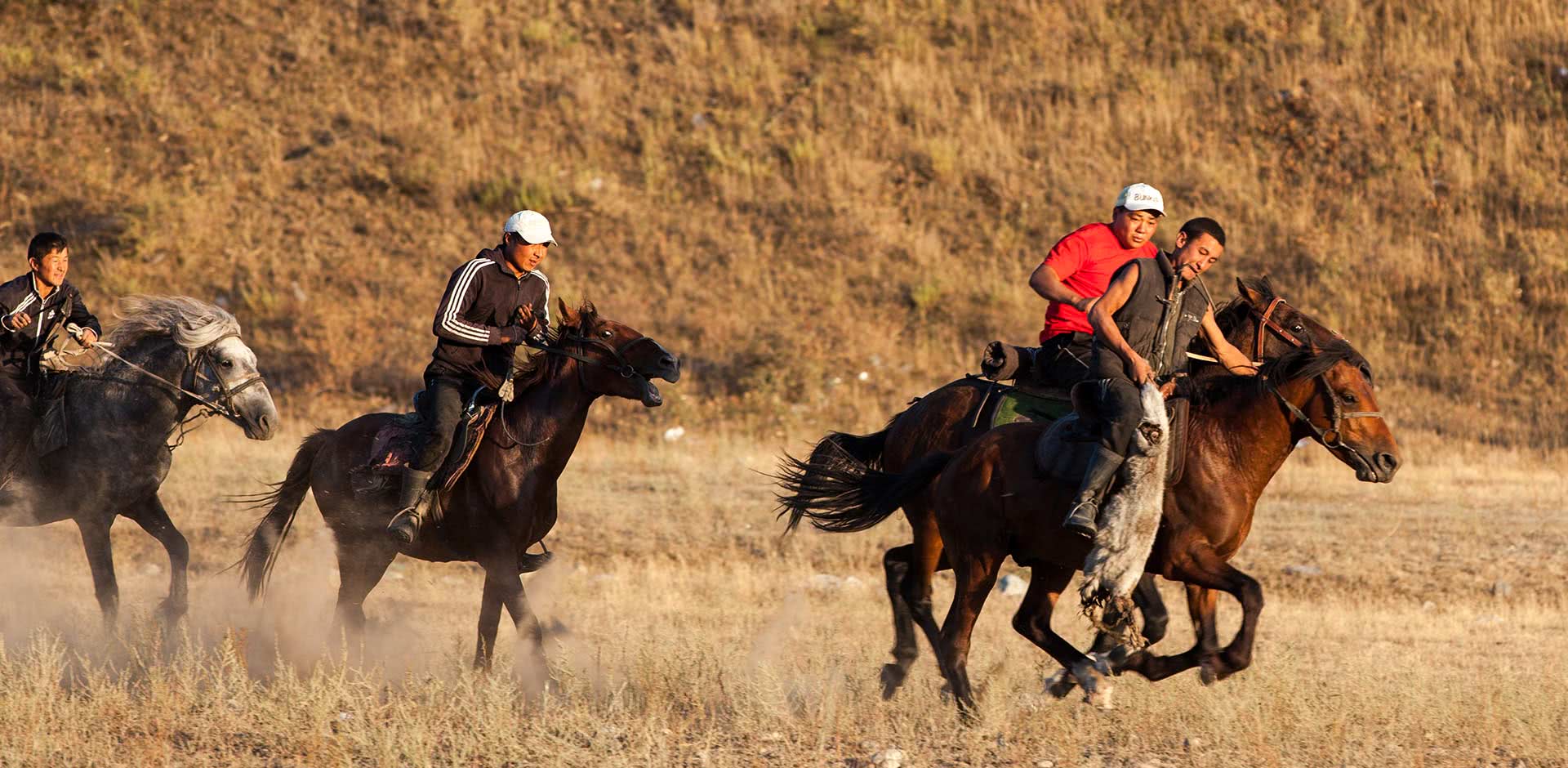 Day 7
Bishkek
Witness the famous horseback game Ulak Tartish (buzkashi/kupkari), a wild, traditional sport of nomads who played on horseback throughout Central Asia; then, take a horseback riding trip yourself, or hike around the local area. Enjoy a lunch at "Ashu" Hotel before heading back to Bishkek (1 hour) for your farewell dinner and night in the hotel.
Day 8
Departure
Today is your departure day from Bishkek. After being transferred to Airport Manas, it will be time for you to check in for your international flight, which will whisk you back home or on to your next exciting destination.
TERMS AND CONDITIONS
Price is based on double or twin hotel room occupancy and includes accommodation, transfers, car/driver, English-speaking guide, activities and entrance fees, breakfasts and some casual lunches while touring. Flights and optional special activities will be quoted separately. Most personal expenses, including dinners, alcoholic beverages, spa treatments and gratuities can be paid on the spot while traveling. Prices may vary depending on season, choice of accommodation and other factors.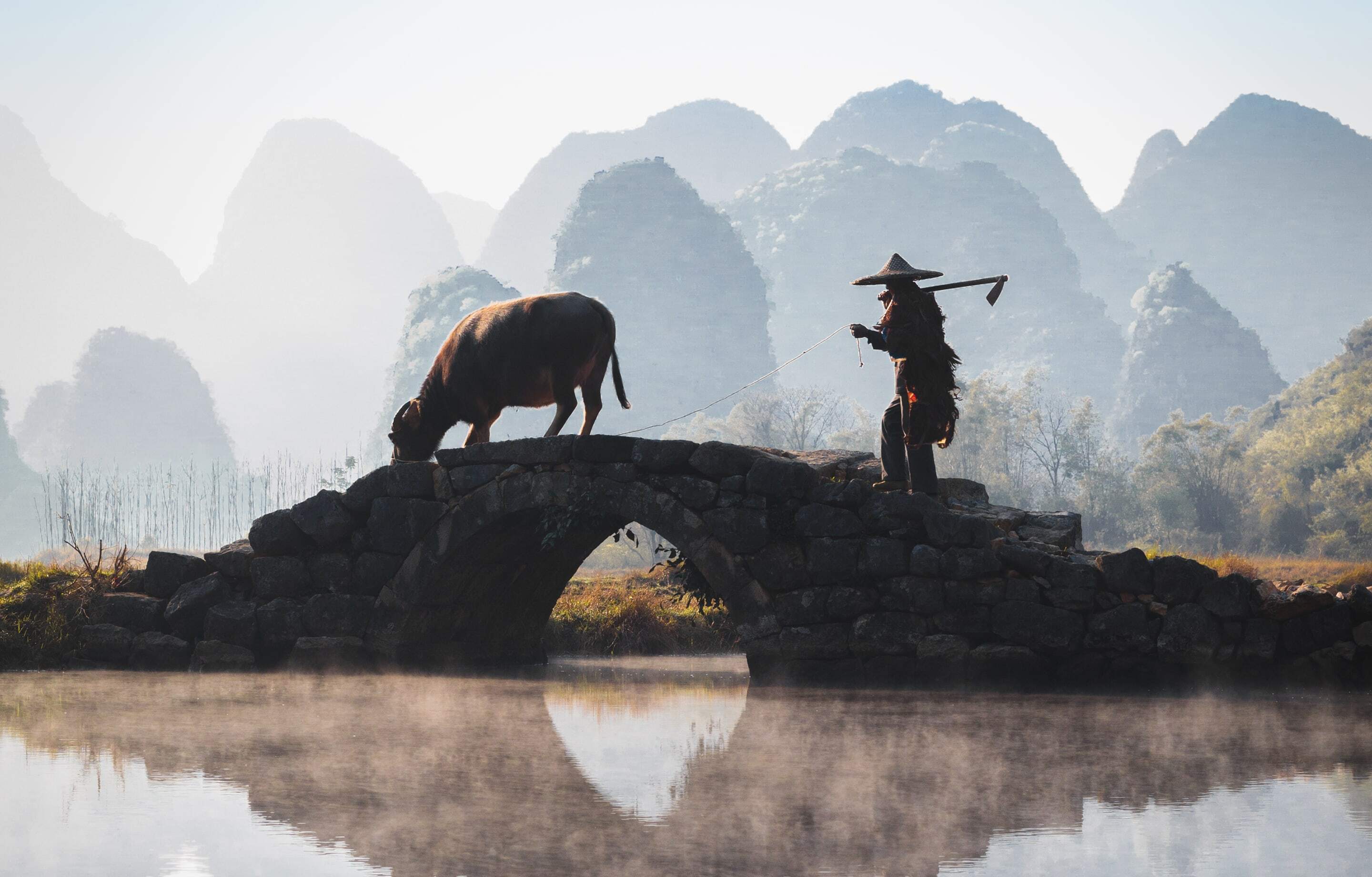 Why Remote Lands?
Exclusively Asia
With Remote Lands you'll travel with people who have made Asia the solitary focus of their own lifelong adventure. As our guest, you'll discover Asia on a journey that is completely, authentically your own, adapted from our own remarkable experiences and adventures over the years.
With Remote Lands you'll travel with people who have made Asia the solitary focus of their own lifelong adventure. As our guest, in the continent that our north American founders Catherine and Jay have adored and explored for decades, you'll discover Asia on a journey that is completely, authentically your own, adapted from our own remarkable experiences and adventures over the years.
Travelogues
An Asia-focused magazine brought to you by Remote Lands – a platform for adventure, luxury, and authenticity from experts and explorers around the continent.
What Others Say
Here is a small selection of the kind words our guests have said about us, as well as features by journalists and travel writers.
From the moment I happened upon the REMOTE LANDS website over a year ago, browsed the options, I knew that this would be well worth it. The entire staff is nothing less than professional with service that made us feel like royals.
This was truly the trip of a lifetime. Magical destinations, the most luxurious hotels in the world, and the most wonderful travel companions we could've wished for. We were treated like family everywhere we went and we have 14 new best friends.
We have used some of the top rated travel specialists all over the world and, without question, Catherine Heald and Remote Lands are at the very top of the list!