Example Itinerary
Classic Kyrgyzstan
Duration

8 days / 7 nights
Price Per Person
Destinations
Spend your week exploring Kyrgyzstan, from traditional restaurants to mountains and gorges to the best cosmopolitan sites the country has to offer. Visit to the Philharmonic House in the capital city of Bishkek, take in a traditional game played on horseback and soak in Kyrgyz culture and exquisite scenery, all at a gentle and comfortable pace.
This itinerary is an example. It's designed to inspire you and provide you with thoughtfully curated ideas. You can choose to do this exact itinerary or completely personalize it. All trips are 100% bespoke.
Highlights
Alpine Song-Kul Lake Scenes: There is no better way to enjoy the vast splendor of Song Kul lake than to do as the locals do and pitch a traditional yurt and take in the natural beauty. The surrounding summer highland pasture gives plenty of space for hiking and horseback riding.
Eagle Hunting: Nomads on the central steppe began the tradition of taming these birds of prey thousands of years ago as an essential part of their survival. Meet one of only a handful of eagle hunters remaining today and see the famed tradition in action.
Buzkashi: Watch a live buzkashi match, a centuries-old Central Asian horseback sport that involves a goat carcass. An intriguing and hyper-localized spectacle not for the faint of heart.
Day-by-Day
Day 1
Bishkek
You will arrive in the large city of Bishkek to kick off your tour in style. After you are transferred to your hotel, spend the day exploring this cosmopolitan capital, from the Philharmonic House to the Museum of Fine Arts. Enjoy dinner at Supara or Arzu restaurant before you settle in for the night.
Day 2
Issyk-Kul Lake
Enjoy your journey around Issyk-Kul lake (around 3.5 hours): as evidenced by its name, meaning "hot lake" in Kyrgyz, this large mountain lake never freezes – despite being surrounded by snowcapped peaks. On your way, you'll make a stop at the 10th Century Burana Tower and then explore the local Women's Handicraft Co-operative in Kochkor village. In the afternoon, take a stroll around the northern shore of the lake before enjoying dinner and the evening in a comfortable hotel.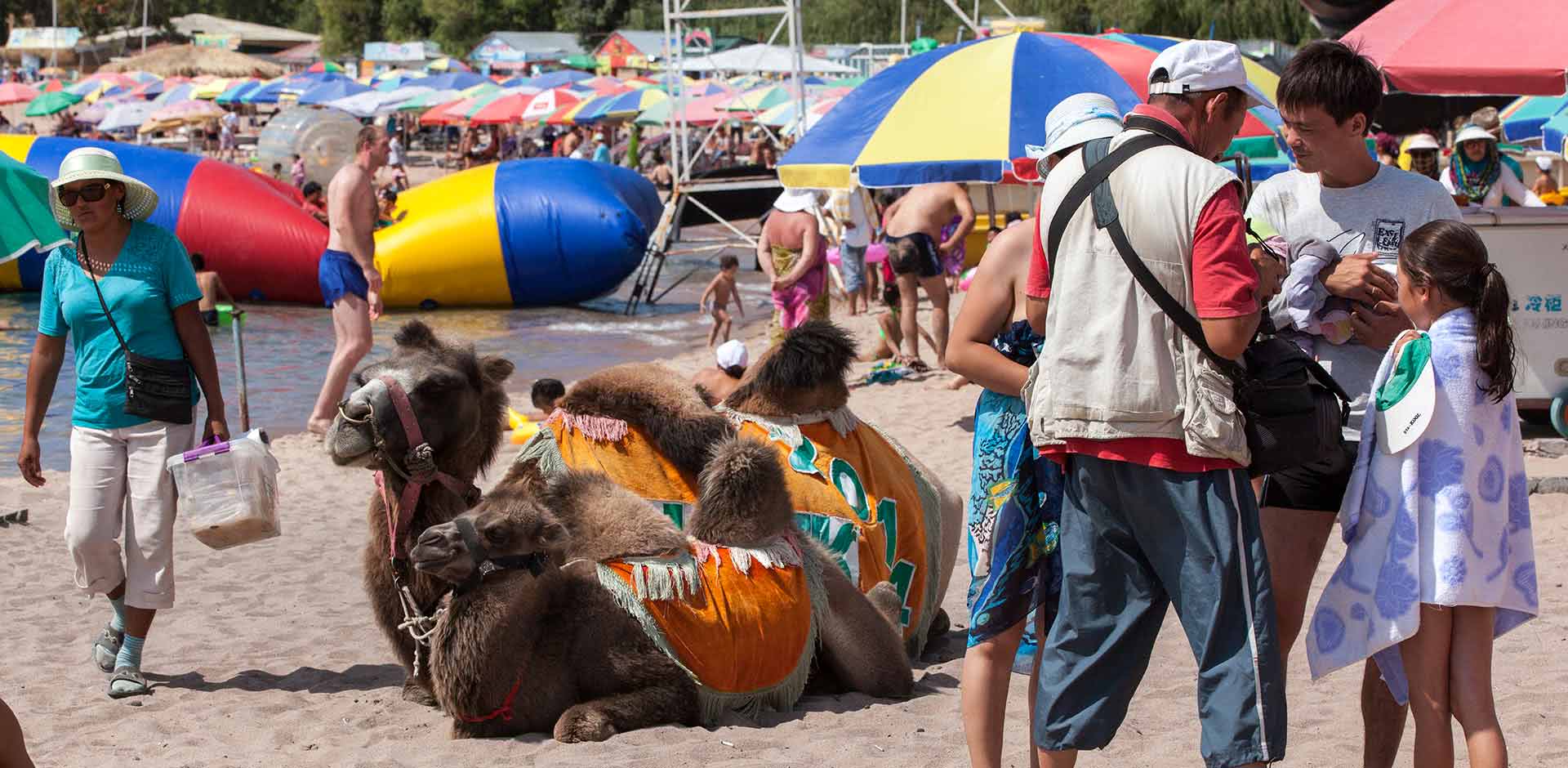 Day 3
Karakol
Today, you'll visit the Aytmatov "Ruh Ordo" Cultural Center, where you'll encounter five chapels of world confessions: Catholicism, Islam, Orthodoxy, Buddhism, and Judaism. Spend time exploring the stone garden, which features rock engravings and petroglyphs dating back to 500 BC, and then head to Karakol (around 3 hours away), the fourth-largest town in Kyrgyzstan. Check out the city's major sites, including the Przhevalsky Museum and the Dungan Mosque, before enjoying a traditional Kyrgyz folkloric dinner at the Green Yard hotel.
Day 4
Bokonbaevo
This morning, explore the Town History Museum before heading to the impressive Jety Oguz gorge, famous for its red sandstone rock formations, particularly in the shape of the "Seven Bulls." From there, you'll drive to Barskoon gorge, where you can enjoy a hike, picnic lunch and a stunning view of Issyk-Kul Lake before finishing your day in Bokonbaevo (around 2 hours' drive), where you'll have dinner and stay overnight in a homestay.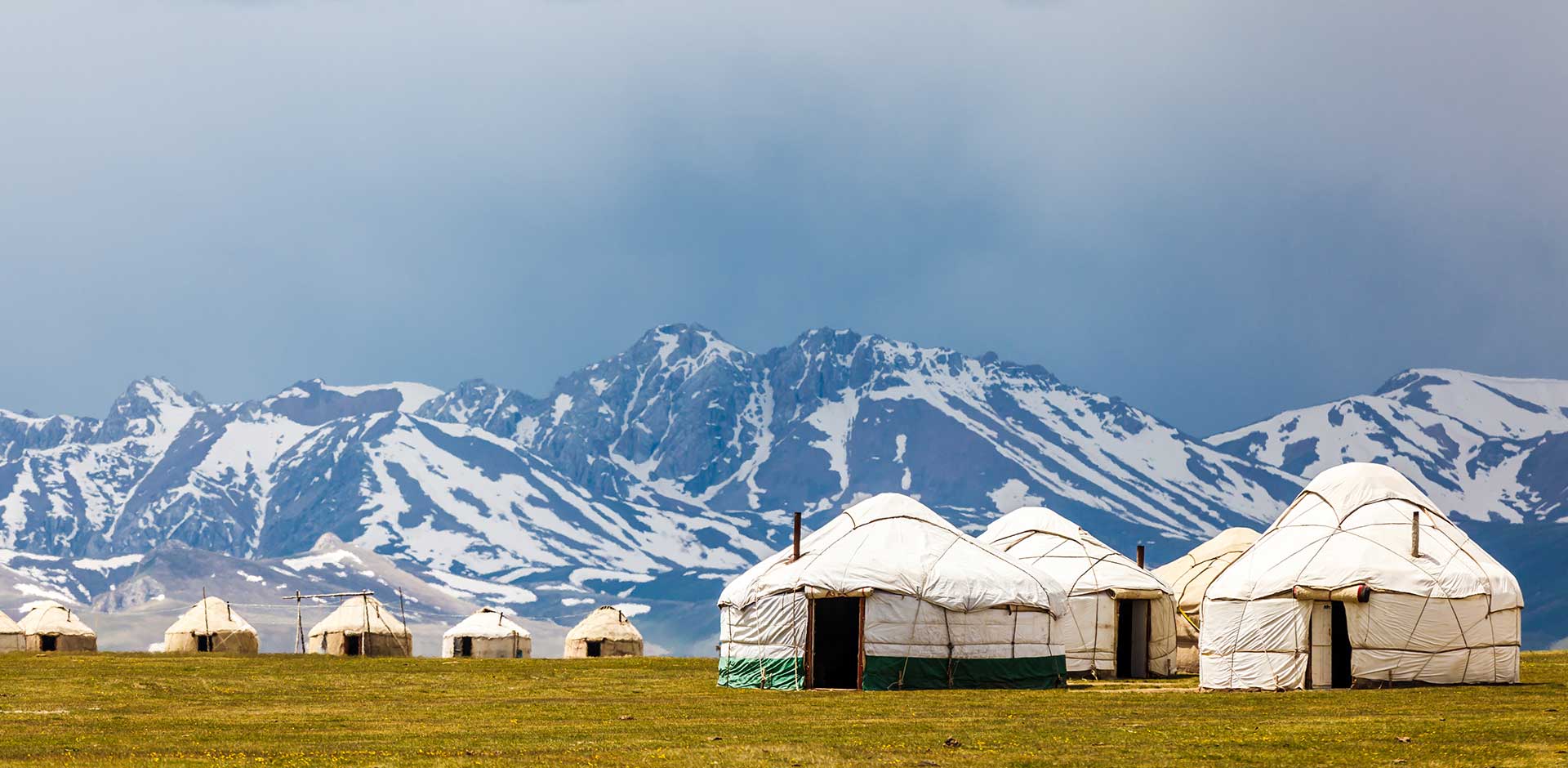 Day 5
Chon-Kemin Valley
Discover more of Kyrgyz culture with a local falconry and eagle show before driving to the spectacular Chon-Kemin Valley (around 2.5 hours away) to enjoy stunning sea views and fresh mountain air. You will stay overnight in the ranch-style Ashu Hotel, experience local living with added comfort.
Day 6
Chunkurchak
Enjoy the great outdoors this morning, hiking or horseback riding the local mountain trails and watching the famous horseback game Ulak Tartish (buzkashi/kupkari), a traditional Kyrgyz sporting event. After lunch at the Ashu Hotel, you'll head to the Chunkurchak Valley, just 28 miles from Bishkek, where you'll have dinner and stay overnight.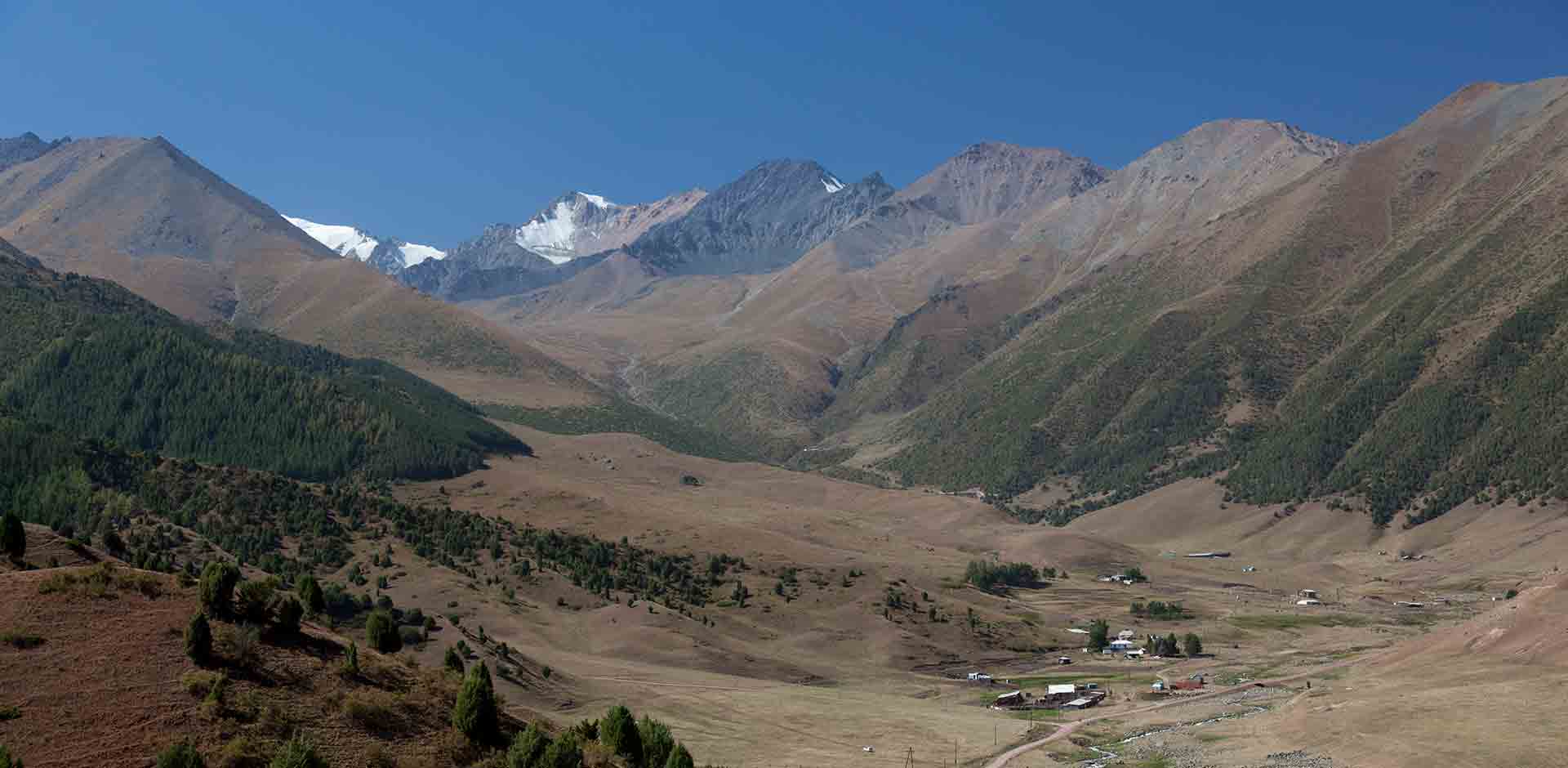 Day 7
Bishkek
Make the most of your morning in the Chunkurchak Valley by horseback riding, hiking, trying your hand at archery or simply taking in the natural serenity. You'll then head back to Bishkek, where you'll enjoy lunch in Supara restaurant and a chance to go shopping or check out some of the city sites you may have missed.
Day 8
Departure
After a week of excitement, adrenaline and breathtaking scenery, your adventure in Kyrgyzstan has come to an end. You will be transferred to Airport Manas, where you will catch your flight home or continue on to your next exciting destination.
TERMS AND CONDITIONS
Price is based on double or twin hotel room occupancy and includes accommodation, transfers, car/driver, English-speaking guide, activities and entrance fees, breakfasts and some casual lunches while touring. Flights and optional special activities will be quoted separately. Most personal expenses, including dinners, alcoholic beverages, spa treatments and gratuities can be paid on the spot while traveling. Prices may vary depending on season, choice of accommodation and other factors.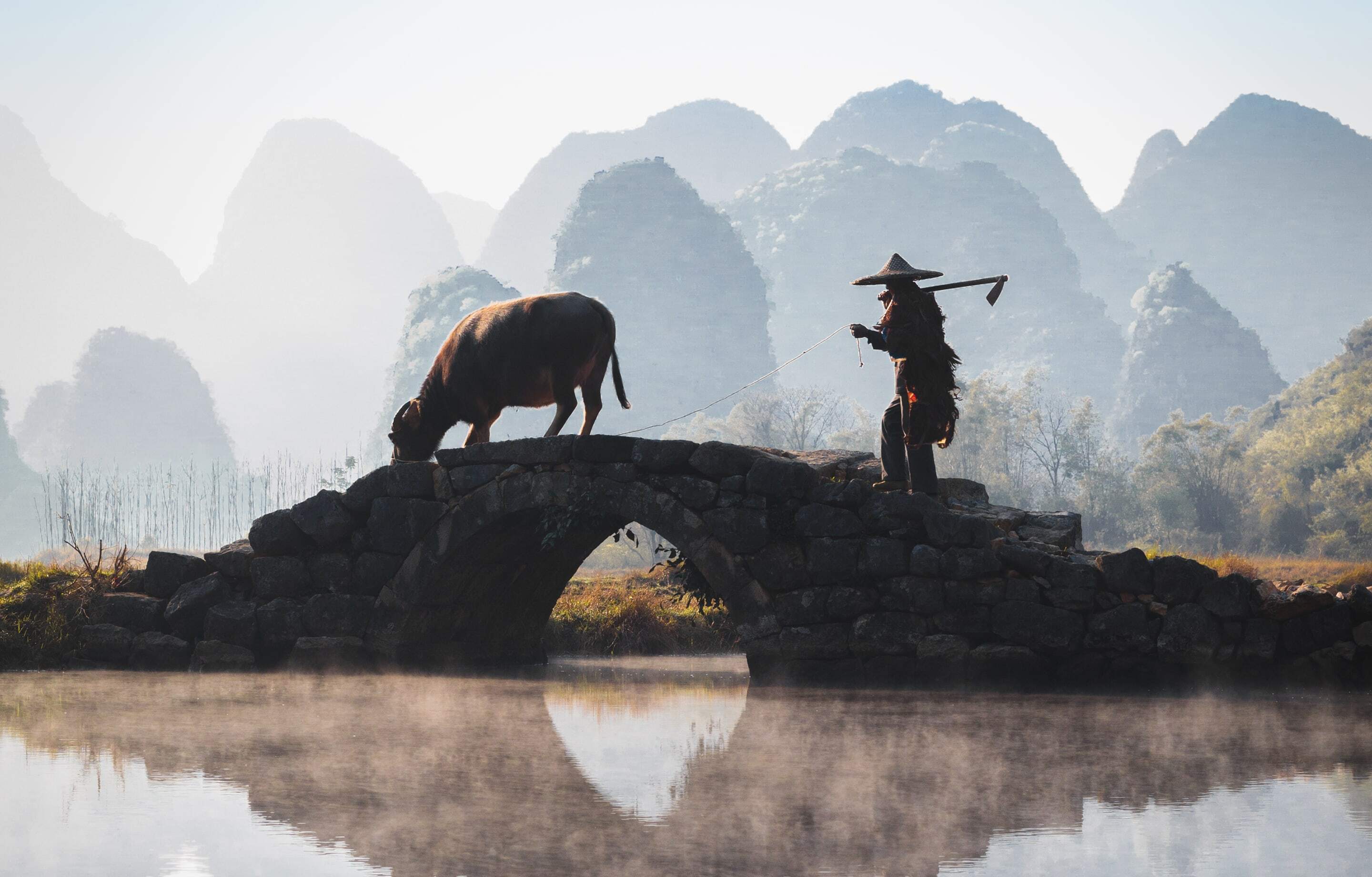 Why Remote Lands?
Exclusively Asia
With Remote Lands you'll travel with people who have made Asia the solitary focus of their own lifelong adventure. As our guest, you'll discover Asia on a journey that is completely, authentically your own, adapted from our own remarkable experiences and adventures over the years.
With Remote Lands you'll travel with people who have made Asia the solitary focus of their own lifelong adventure. As our guest, in the continent that our north American founders Catherine and Jay have adored and explored for decades, you'll discover Asia on a journey that is completely, authentically your own, adapted from our own remarkable experiences and adventures over the years.
Travelogues
An Asia-focused magazine brought to you by Remote Lands – a platform for adventure, luxury, and authenticity from experts and explorers around the continent.
What Others Say
Here is a small selection of the kind words our guests have said about us, as well as features by journalists and travel writers.
From the moment I happened upon the REMOTE LANDS website over a year ago, browsed the options, I knew that this would be well worth it. The entire staff is nothing less than professional with service that made us feel like royals.
This was truly the trip of a lifetime. Magical destinations, the most luxurious hotels in the world, and the most wonderful travel companions we could've wished for. We were treated like family everywhere we went and we have 14 new best friends.
We have used some of the top rated travel specialists all over the world and, without question, Catherine Heald and Remote Lands are at the very top of the list!