Why We Love This Hotel
Location: This hotel is ideally situated in the center of Bishkek yet within a short driving distance from the international airport.
Services: The only five-star hotel in the country, the Hyatt Regency prides itself on world-class service, catering to guests' every need, around the clock.
History: Since its opening, the Hyatt Regency has enjoyed a history of acclaim for its excellent quality including being twice named Kyrgyzstan's Best Hotel in the World Travel Awards.
Read More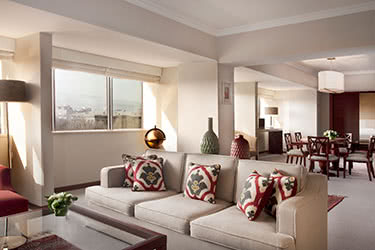 Preferred Hotel