Example Itinerary
Exploring the Jewel of Central Asia: The Natural Charms of Kyrgyzstan
Kyrgyzstan is full of extremes: from deserts to lakes, mountains to gorges, big cities to quiet "jailoos", this landlocked Central Asian country can offer something to everyone. This action-packed nine-day itinerary will take you through you some of the best Kyrgyzstan has to offer: you'll start and end in the capital Bishkek, visiting a renowned handicraft workshop and checking out the local sites before hiking around the Chunkurchak mountain meadow, enjoying local cuisine in the Kyzyl-Oi village, taking a dip in Song-Kul Lake, and exploring Chon-Kemin National Park. From learning about the local feltmaking industry to milking a cow, the possibilities are endless on your exploration of this Central Asian jewel.
This itinerary is an example. It's designed to inspire you and provide you with thoughtfully curated ideas. You can choose to do this exact itinerary or completely personalize it. All trips are 100% bespoke.
Highlights
• Great Outdoors: Hike and horseback ride through Chon-Kemin National Park, along the banks of Song-Kul Lake and through Chunkurchak's mountain pastures.
• Kyrgyz Nomads: Break bread with nomadic families, overnight in a yurt and watch the famous traditional horseback game, Ulak Tartish.
• Textile Artisanry: Local artisans introduce you to generations-old crafts, including felt making and weaving, which make for unique and authentic Kyrgyz souvenirs.
Day-by-Day
Day 1
Bishkek
Your adventure begins in Bishkek, the capital city of Kyrgyzstan that was once a stop on the ancient silk road. After being picked up at the airport and taken to your hotel, you will have a chance to explore the highlights of this city. Start out in the Central Square, and then check out the Philharmonic House with the Statue of Manas, Lenin's statue, the National Historical Museum and the Museum of Fine Arts. In the evening, enjoy dinner at the "Supara" ethnic complex.
Day 2
Chunkurchak
The second day of your journey will kick off with a visit to the handicraft workshop of Aidai Asangulova, a renowned feltmaker in Bishkek who developed a technique for incorporating silk into felt making. Afterward, you'll take a tour of Tumar Studio, a modern Kyrgyz atelier which produces a wide variety of felts. Following lunch, you'll head to the weaving studio of Gulmira Akmatova, a founder of Kyrgyz Oimo studio, where she makes handmade ponchos, shawls, hats, and scarves. Finally, you will travel to Chunkurchak, around 1 hour's drive, a stunning valley with wonderful snowy peaks, fine alpine meadows, and rapid mountain streams.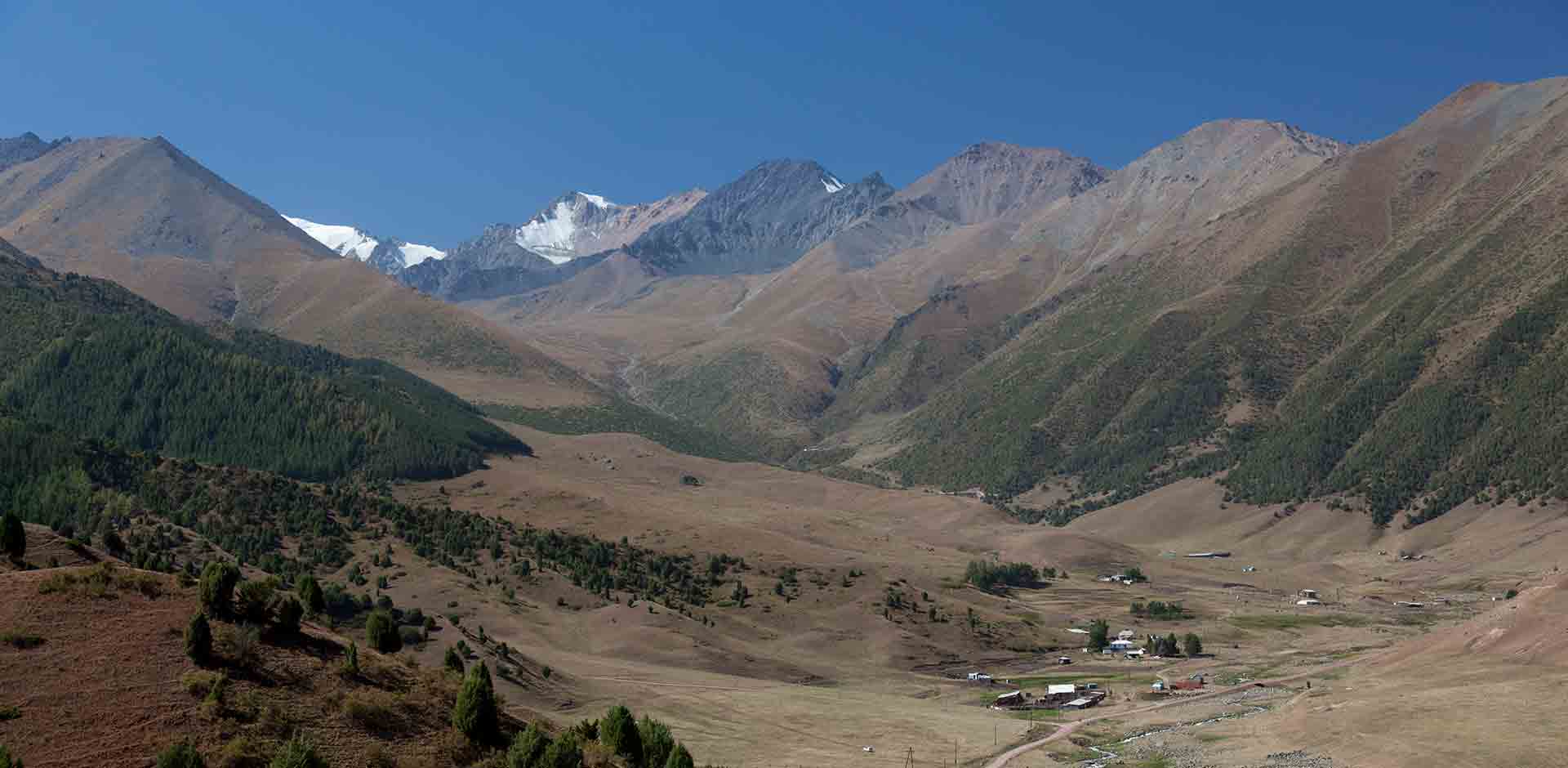 Day 3
Chunkurchak
Today, you have the chance to explore Chunkurchak, known as a "jailoo" - a high mountain pasture or meadow. Take a hike through the open pastures and along side the rivers and streams, or ride a horse along the scenic landscapes. For those in search of a little quiet, this is a wonderful destination for meditating.
Day 4
Suusamyr Valley
After spending the morning and enjoying lunch in Chunkurchak, you will head to Kyzyl-Oi village in the Suusamyr Valley - a scenic 4-hour drive away. Along the way, you will pass the Kara-Balta gorge, go through a 1.8-mile mountain tunnel, and enjoy spectacular panoramas of the Suusamyr valley itself. There will also be chances to stop to take photos near livestock flocks, as well as meet local Kyrgyz nomads. Once you reach Kyzyl-Oi village, you will enjoy local cuisine for dinner and spend a night in a family-run accommodation.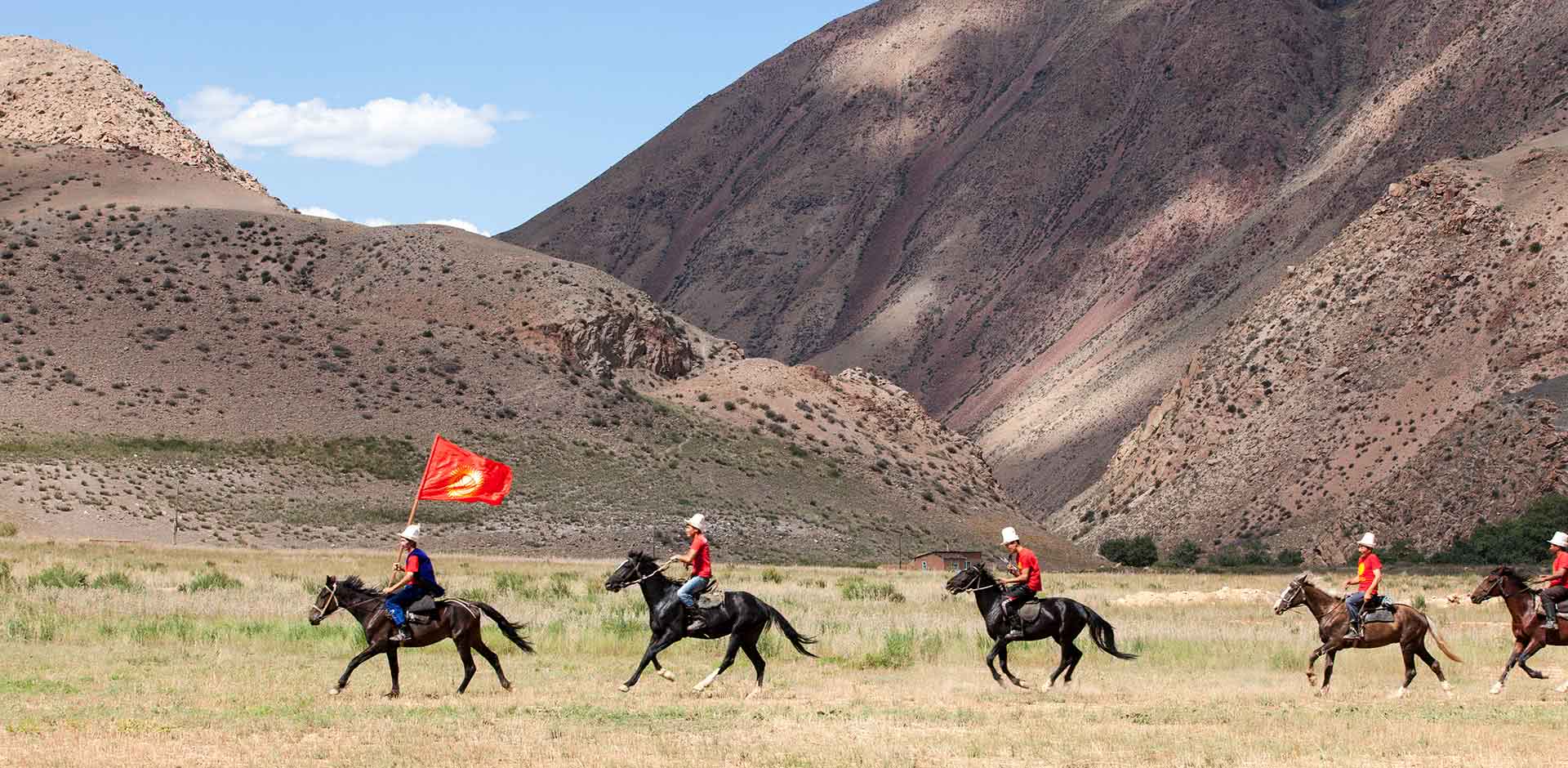 Day 5
Song-Kul Lake
Today, you will leave Kyzyl-Oi Village and head to Song-Kul Lake, one of the most picturesque places in Kyrgyzstan, via a stunning 4.5-hour drive. Enjoy long hikes or horseback rides through its large pastures, take a swim in the lake, and meet nomads who can show you how they milk cows - you may even want to have a try yourself! After your action-packed day, you will spend the night in a yurt.
Day 6
Song-Kul Lake
You will have the opportunity to spend the entire day by Song-Kul Lake: enjoy a horseback ride or a hike; check out a yak herd and all of the beautiful migratory birds in the area; take a boat out on the lake and meet local fishermen; and a take in a match of Ulak Tartish, a traditional nomadic sport played on horseback throughout Central Asia. Overall, soak in the beauty, culture, and tradition of Song-Kul Lake while enjoying nature and meeting the people who enjoy it every day.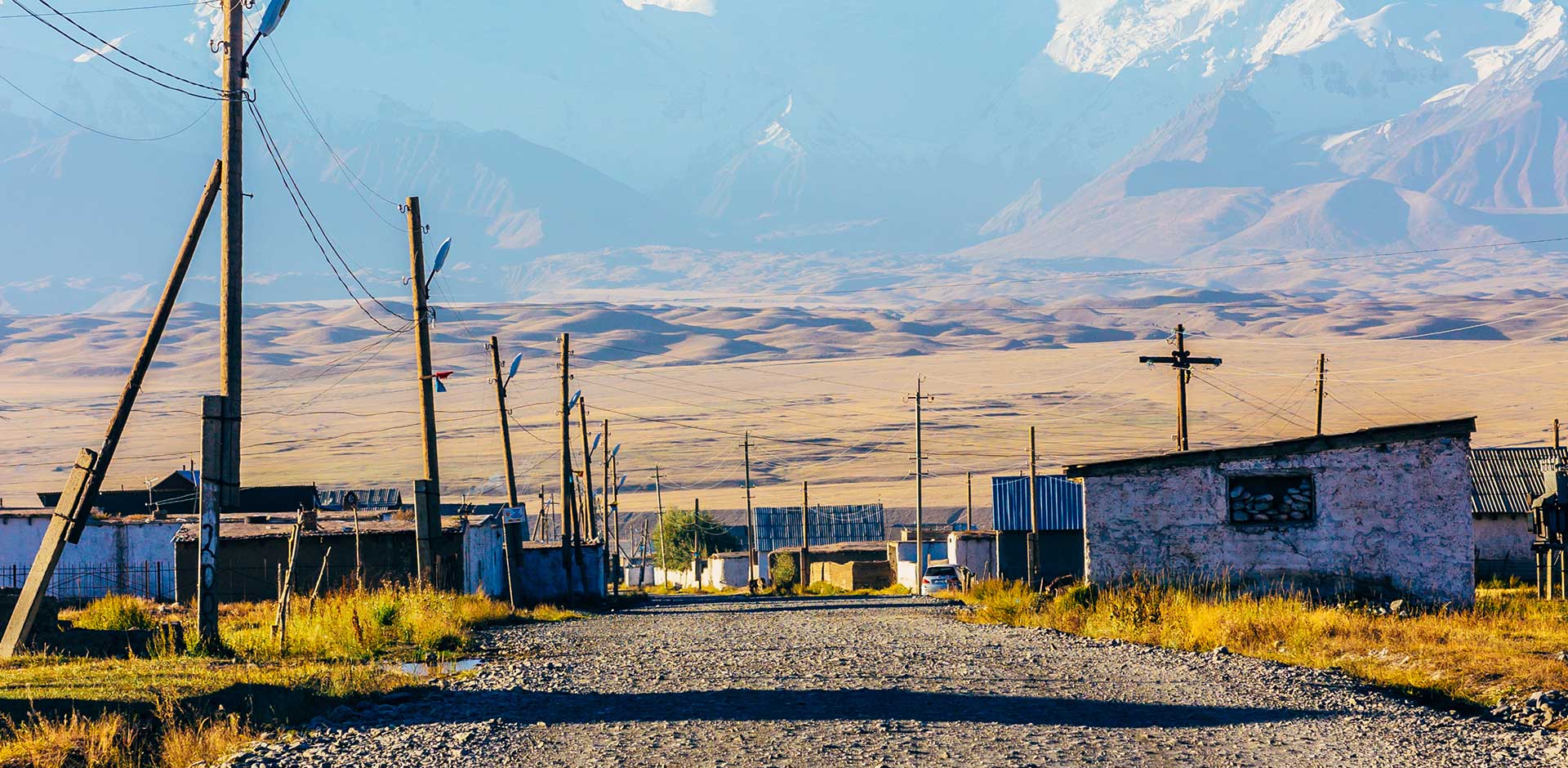 Day 7
Chon-Kemin Valley
After breakfast, you will head out to Kochkor, where you will visit local felt handicraft shops and enjoy lunch at a local restaurant. Afterwards, you will continue on through the pretty Orto-Tokoi reservoir and the Boom gorge to Chon-Kemin valley, 3 hours' drive away, which boasts sweeping mountain views. Tonight, you will enjoy dinner and spend the night in the "Ashu" guesthouse in Kalmak-Ashuu village.
Day 8
Bishkek
This morning, you will enjoy two to three hours of horseback riding or hiking in Chon-Kemin National Park, a gorgeous area featuring rivers, mountains, and even the desert in some areas. After you've worked up an appetite, you will enjoy lunch back at "Ashu" guesthouse restaurant before heading back to Bishkek, a 2.5-hour drive. On the way back, you will visit Burana tower, a large minaret from the Karakhanid period located about 50 miles east of the city. Tonight, enjoy a farewell dinner at a restaurant and the night in Bishkek hotel.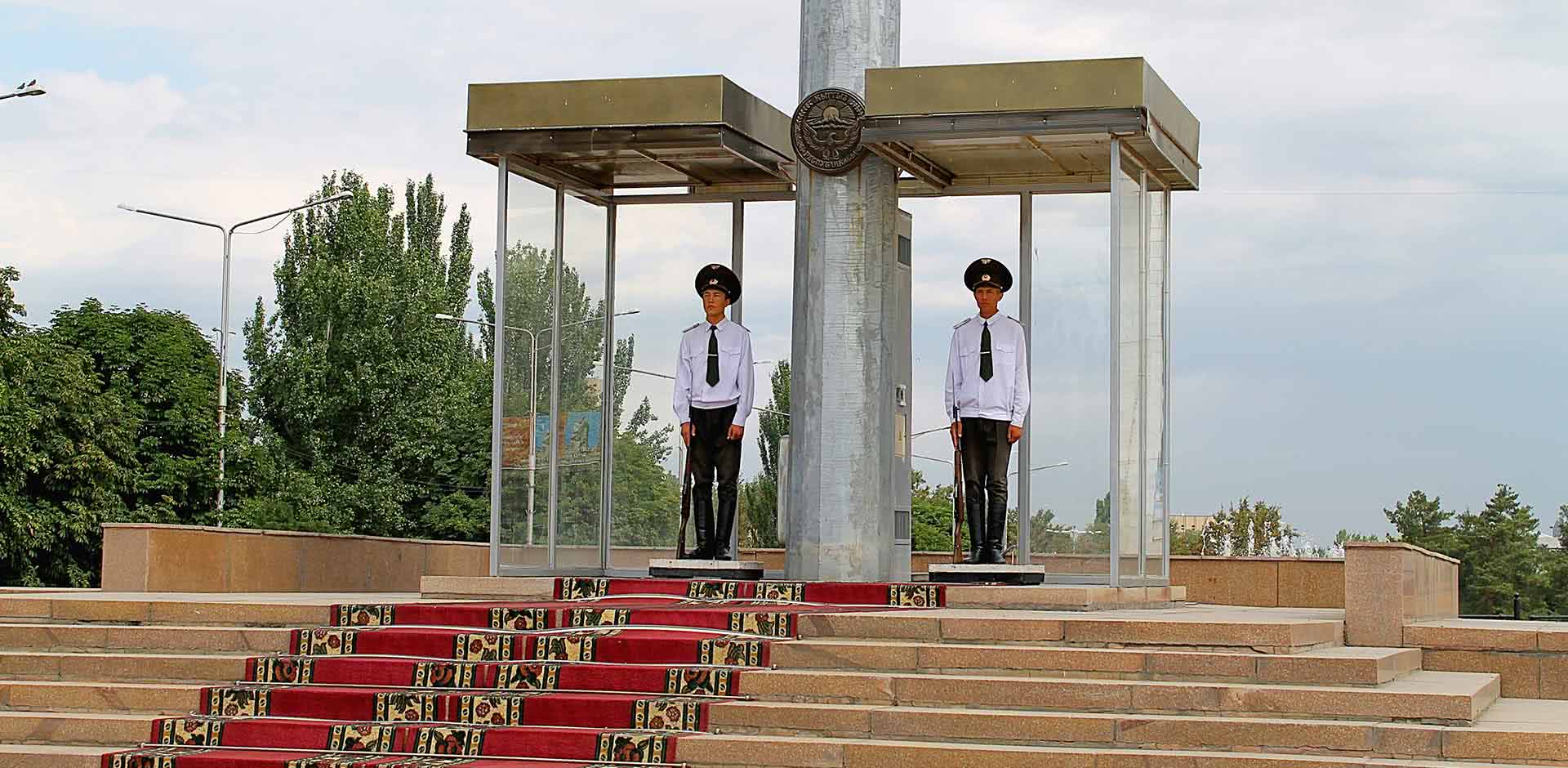 Day 9
Departure
After your exciting week of history, culture, and natural exploration, your trip has come to an end. Once you've checked out of your hotel, you'll be transferred to the airport, whether you are heading back home or onto a new destination for more incredible adventures.
TERMS AND CONDITIONS
Price is based on double or twin hotel room occupancy and includes accommodation, transfers, car/driver, English-speaking guide, activities and entrance fees, breakfasts and some casual lunches while touring. Flights and optional special activities will be quoted separately. Most personal expenses, including dinners, alcoholic beverages, spa treatments and gratuities can be paid on the spot while traveling. Prices may vary depending on season, choice of accommodation and other factors.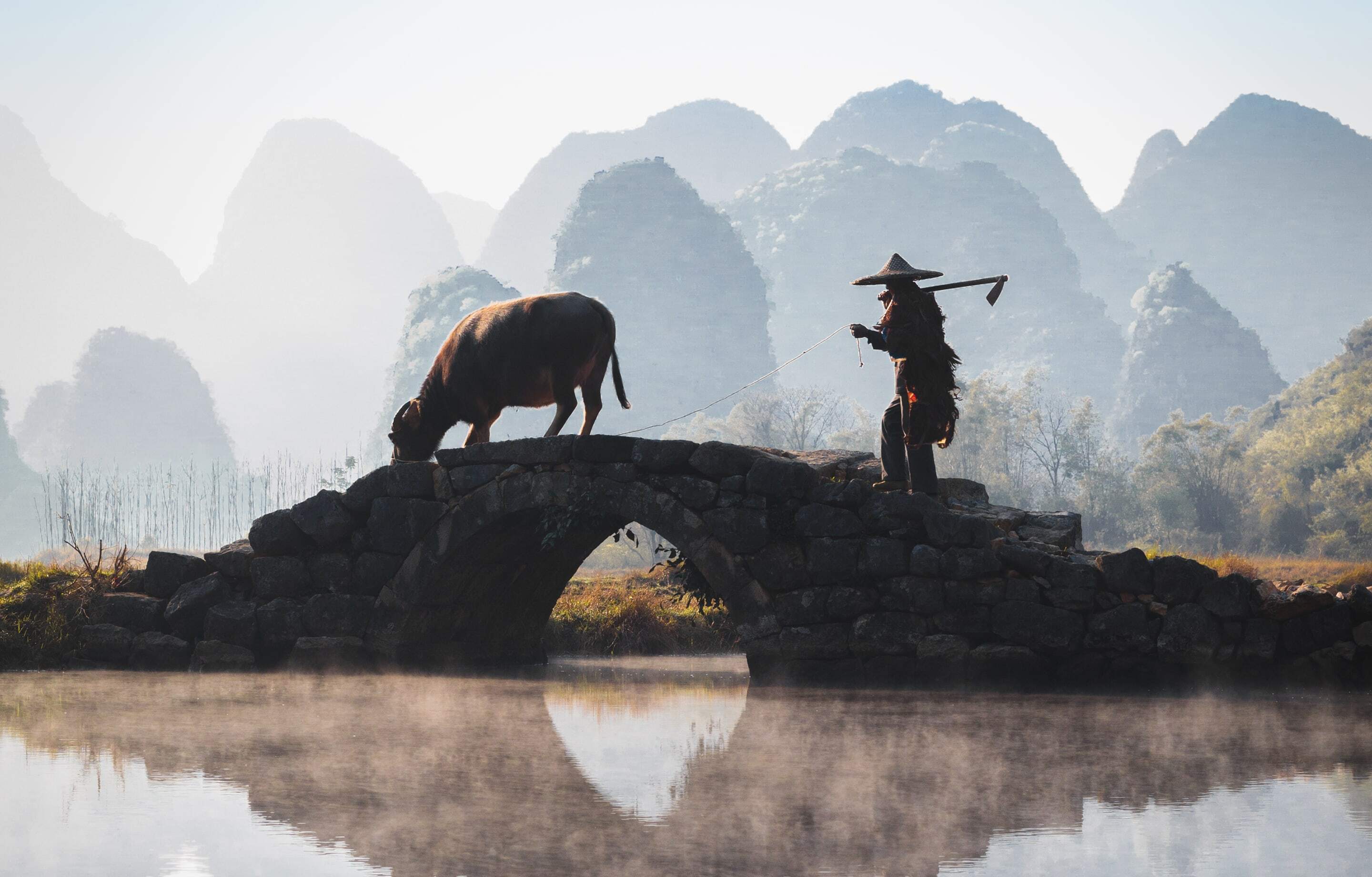 Why Remote Lands?
Exclusively Asia
With Remote Lands you'll travel with people who have made Asia the solitary focus of their own lifelong adventure. As our guest, you'll discover Asia on a journey that is completely, authentically your own, adapted from our own remarkable experiences and adventures over the years.
With Remote Lands you'll travel with people who have made Asia the solitary focus of their own lifelong adventure. As our guest, in the continent that our north American founders Catherine and Jay have adored and explored for decades, you'll discover Asia on a journey that is completely, authentically your own, adapted from our own remarkable experiences and adventures over the years.
Travelogues
An Asia-focused magazine brought to you by Remote Lands – a platform for adventure, luxury, and authenticity from experts and explorers around the continent.
What Others Say
Here is a small selection of the kind words our guests have said about us, as well as features by journalists and travel writers.
From the moment I happened upon the REMOTE LANDS website over a year ago, browsed the options, I knew that this would be well worth it. The entire staff is nothing less than professional with service that made us feel like royals.
This was truly the trip of a lifetime. Magical destinations, the most luxurious hotels in the world, and the most wonderful travel companions we could've wished for. We were treated like family everywhere we went and we have 14 new best friends.
We have used some of the top rated travel specialists all over the world and, without question, Catherine Heald and Remote Lands are at the very top of the list!