Example Itinerary
Epic Tajikistan Trek: Lakes, Mountains & Valleys
Welcome to Tajikistan – one of the least-touristed parts of the world. This thrilling journey is certainly not for the faint of heart, with average daily treks of around five to six hours, and nights spent camping high up in the mountains of Tajikistan. Starting in the capital of Dushanbe, you'll begin your intrepid 16-day trip through the Fann mountains and many lofty passes, stopping along the way at the Karakul river, Sarikhodang gorge, Lake Koulikalon, among others. Don't forget your camera – this is a journey that simply must be captured through a lens, if not just committed to memory.
This itinerary is an example. It's designed to inspire you and provide you with thoughtfully curated ideas. You can choose to do this exact itinerary or completely personalize it. All trips are 100% bespoke.
Highlights
• Iskanderkul Lake: Tajikistan's Fann Mountains are filled with natural beauty, but the turquoise waters of Iskanderkul may just be the jewel in the crown.
• Sleep Under the Stars: Camp under star-blanketed skies, nestled into the foothills of Tajikistan's majestic mountains.
• Al Fresco Dining: The great outdoors is your dining room as travelers picnic with views of glaciers, waterfalls, and forest-covered peaks, then warm up with drinks by the campfire.
Day-by-Day
Day 1
Dushanbe
Arrive in the Tajik capital of Dushanbe, situated at the confluence of two rivers, in the afternoon. You'll be met at the airport and transferred to your private Tajik home. Once you settle in, you are free to explore the city, or relax in your quarters for the adventures ahead.
Day 2
Dushanbe
Enjoy a pleasant breakfast in your private residence before stepping out into Dushanbe's historic streets. Today you'll visit the Botanical Gardens, the Place of Ismoil Samoni, and a bustling local market. Markets are important in this city - the name "Dushanbe" translates as Monday, which was when the major local market was held. You'll dine at local restaurants for both lunch and dinner, and return to your private home in the evening.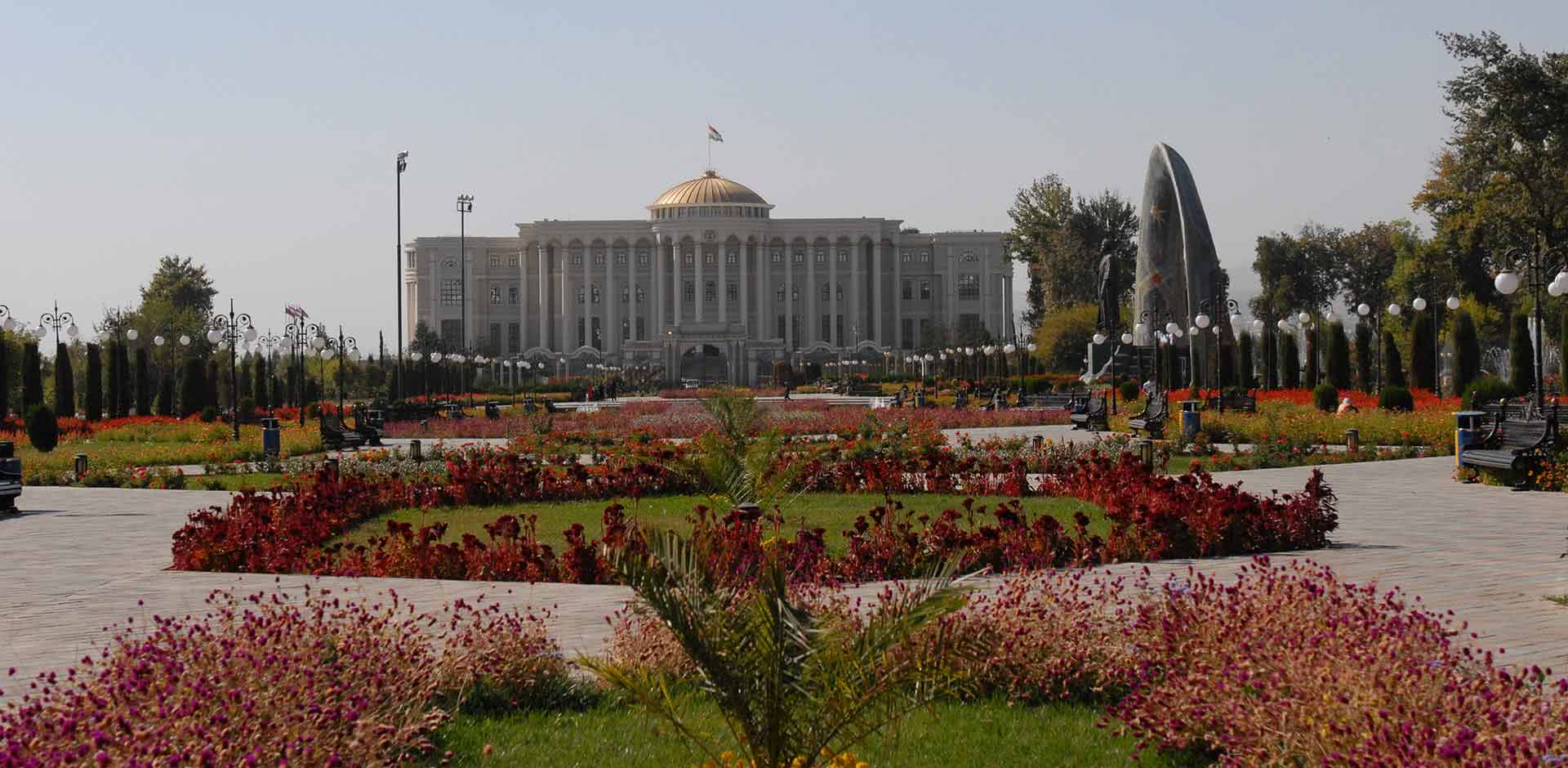 Day 3
Saritag Village
After breakfast this morning, you'll say goodbye to your private residence, and hit the road as your adventure truly begins. The route will take you through the stunning Varzob Gorge, complete with majestic mountains and sparkling waterfalls. Lunch will be served on the road today, as you continue through a tunnel that leads to the Zerafchan valley and the stunning Iskanderkul Lake nestled into the picturesque Fann mountains, over 7,000 feet above sea level. Enjoy a stroll around the lake and visit a waterfall. Next you're headed to Sarytag village and the Karakul river, where you'll be greeted by a team of local guides and their donkeys. Tonight, you'll stay at a local homestay.
Day 4
Karakul
Wake up this morning on the stunning Karakul river, nearly 8,000 feet above sea level. Enjoy breakfast amidst the fresh mountain air – you'll need a good amount of sustenance today for the exciting trek that lies ahead. After breakfast and packing up, you'll begin your trek through a forest valley, eventually tracing the Dugdone stream. The entire trek will take about four hours, before you reach your camping spot for the evening at 9,500 feet above sea level.
Day 5
Sarikhodang Gorge
Wake up to another al fresco breakfast, savoring your food as you enjoy the exquisite natural views that Tajikistan's countryside has to offer. You'll hike over a mountain pass to the foot of Dugdone glacier, 17,000 feet above sea level. From here, you'll descend into the beautiful Sarikhodang gorge. Here, the views of the glaciers are jaw-dropping, with flocks of sheep scattered across the mountainsides. Set up camp once again and enjoy a restful sleep in the great outdoors.
Day 6
Archa Maidan Valley
After breakfast this morning, you'll begin your four-hour trek to lake Ptchikoul, located 8,000 feet above sea level. Sit down to a picnic and rest your legs before you continue down to the Archa Maidan Valley, 7,200 feet above sea level. Here, you'll set up camp and enjoy a peaceful sleep.
Day 7
Gaza Gointan
A long hike today will take you from the Archa Maidan valley to the town of Gaza Gointan, passing some of the best Tajik nature has to offer along the way. Seven hours in total, the trek will also take you through small villages dotted along the way, where you can meet and greet locals and learn about their ways of life. Tonight, you'll trade in your tent for a proper bed at a local homestay.
Day 8
Artuch Base
The eighth day of your thrilling Tajikistan adventure begins with breakfast, followed by a climb to the Gointan pass, over 8,500 feet above sea level. Next, you'll descend to the mountain-framed Tchoukourak lake, where you'll enjoy a picturesque picnic. The final leg of your five- to six-hour trek today will take you down to the base of Artoutch mountain, where you'll stay in a comfortable homestay for the night.
Day 9
Koulikalon Lake
This morning your trek continues – but begin first with a hardy breakfast to prepare you for the five to six hours of hiking ahead. You'll head back to Tchoukourak Lake, and continue on to a village of shepherds. Your trek will next take you to a beautiful view of the Chimtarga mountains, before descending to Koulikalon lake, on the final leg of your five- to six-hour trek, where you'll enjoy another picnic lunch while admiring the exquisite mountain scenery. If you feel like it, now is a great time to a swim – the water here is warmer than other lakes. You'll set up camp here and enjoy an overnight stay under the stars.
Day 10
Douchokha Lake
Breakfast today is followed by a trek along the stunning lake Koulikalon, with its sparkling turquoise-hued waters. The final destination today, after three to four hours of hiking, will be Douchokha Lake, 9,500 feet above sea level. Set up camp once again and fall asleep to the sounds of nature.
Day 11
Alaudin Lake
After breakfast this morning, you'll climb to Alaoutdine pass, 12,500 feet above sea level. From here, you'll be at the perfect vantage point to capture both Zamok and Chapdara peaks, soaring high in the sky. Once you catch your breath, pause and enjoy the incredible scenery, it's time to descend to Lake Alaudine, where you'll enjoy a restful sleep tonight.
Day 12
Moutnoye Lake
Get ready for another five to six hours of trekking today, taking you past breathtaking views of Zamok, Paygamber, and Energiya peaks, as well as the Kaznok pass. You'll eventually come to a small lake named Piala, before climbing up to the stunning glacial lake Moutnoye, at the foot of Mount Chimtarga – the highest peak to the Fanskiye Mountains. Here, at the base alone, you'll be nearly 11,500 feet above sea level. Relax here for the rest of the day, enjoying a picnic lunch and al fresco dinner, alongside the epic views.
Day 13
Alaudin Lake
This morning you'll climb to Kaznok, over 13,000 feet above sea level. From here, you'll take in unforgettable panoramas of the surrounding peaks. Enjoy a picnic lunch amidst these beautiful views, before descending to Lake Alaoutdin. Your total hiking time today will be five to six hours once again.
Day 14
Pasruddaria Valley
After breakfast this morning, you'll prepare for another five- to six-hour hike that will take you across Tchapdara pass, descending into Bodkhona Gorge, to the Pasruddaria river, 7,500 feet above sea level. Once in the Pasruddaria valley, you'll be dazzled by its sparkling streams, verdant pastures, and flocks of sheep. Camp here this evening, resting up for your final full day in Tajikistan.
Day 15
Dushanbe
It's back to Dushanbe today, starting with breakfast, followed by a one-hour trek down to the motorway (it is also possible to be transported by vehicle). From here, you'll depart for Dushanbe, where you'll sit down to a traditional Tajik lunch in town. In the afternoon, visit famous Dushanbe sites, including the Tajikistan History Museum – complete with 40-foot-tall Buddha statue, the Museum of Musical Instruments, and a local bazaar. You'll dine at a restaurant in town, before bedding down in a private local home.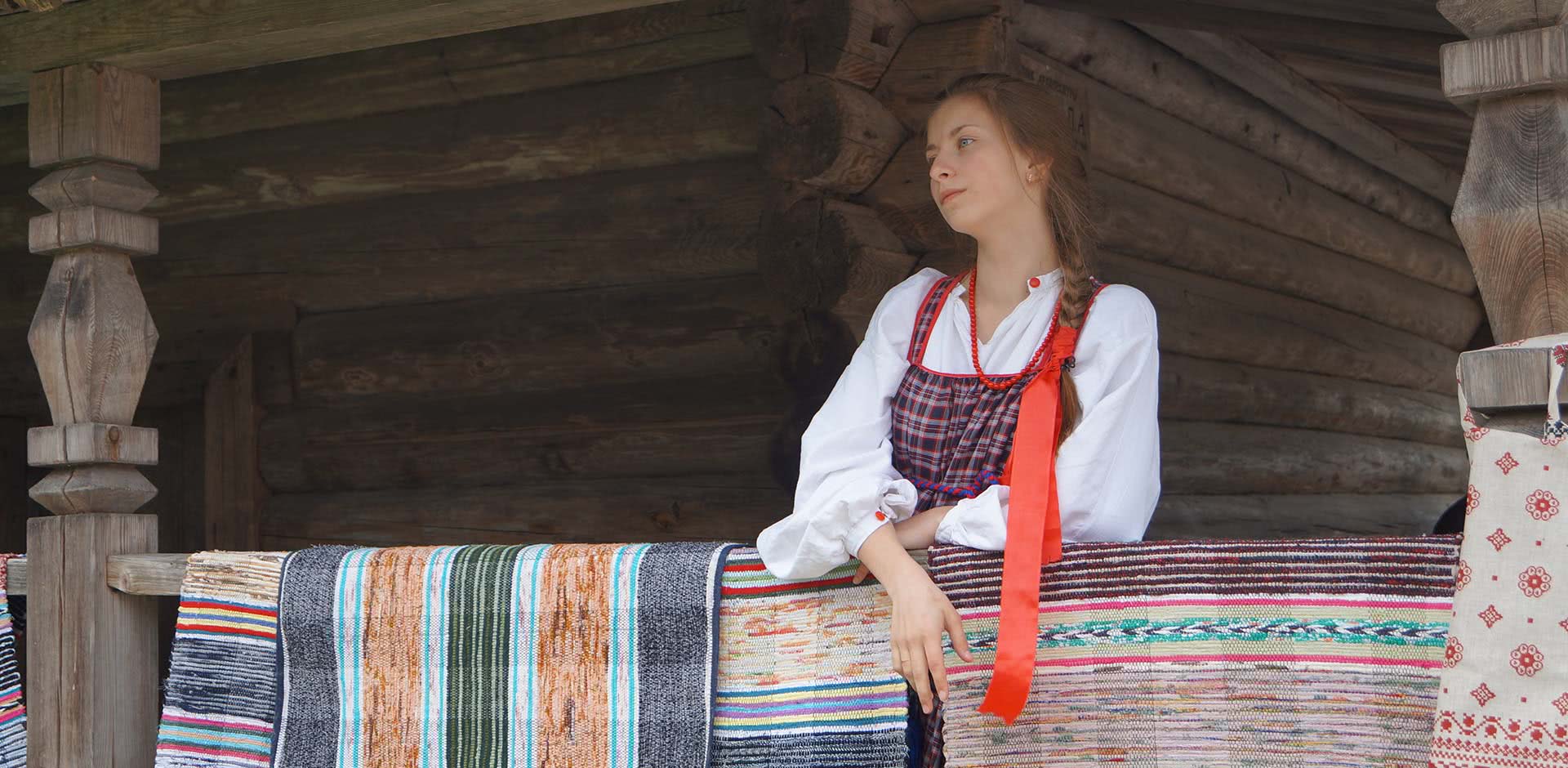 Day 16
Departure
Say goodbye to Dushanbe and beautiful, exotic Tajikistan today, as you're transferred to the airport for your onwards journey. Reflect back on your wonderful time in Tajikistan on the plane ride to your next exciting destination.
TERMS AND CONDITIONS
Price is based on double or twin hotel room occupancy and includes accommodation, transfers, car/driver, English-speaking guide, activities and entrance fees, breakfasts and some casual lunches while touring. Flights and optional special activities will be quoted separately. Most personal expenses, including dinners, alcoholic beverages, spa treatments and gratuities can be paid on the spot while traveling. Prices may vary depending on season, choice of accommodation and other factors.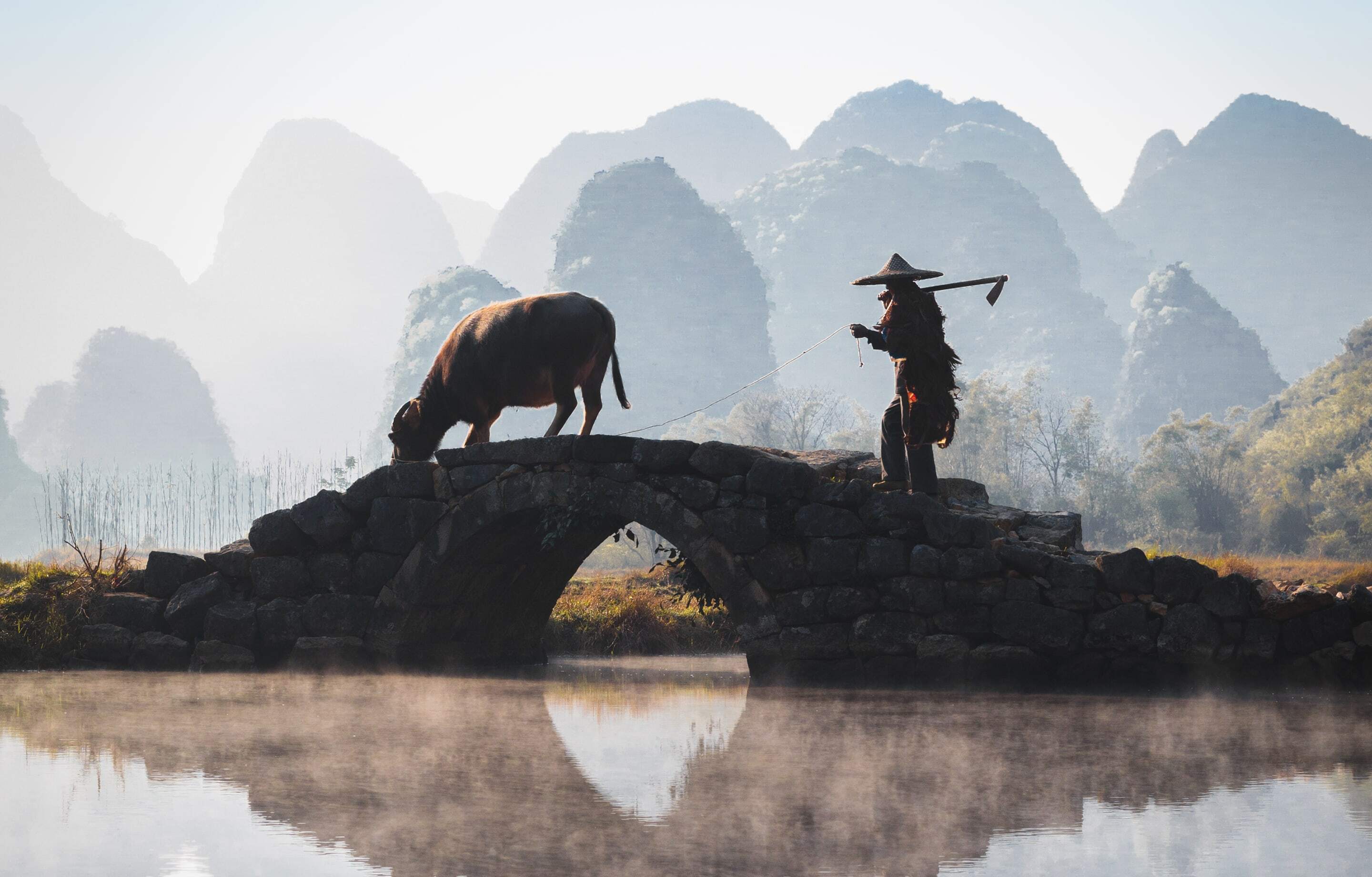 Why Remote Lands?
Exclusively Asia
With Remote Lands you'll travel with people who have made Asia the solitary focus of their own lifelong adventure. As our guest, you'll discover Asia on a journey that is completely, authentically your own, adapted from our own remarkable experiences and adventures over the years.
With Remote Lands you'll travel with people who have made Asia the solitary focus of their own lifelong adventure. As our guest, in the continent that our north American founders Catherine and Jay have adored and explored for decades, you'll discover Asia on a journey that is completely, authentically your own, adapted from our own remarkable experiences and adventures over the years.
Travelogues
An Asia-focused magazine brought to you by Remote Lands – a platform for adventure, luxury, and authenticity from experts and explorers around the continent.
What Others Say
Here is a small selection of the kind words our guests have said about us, as well as features by journalists and travel writers.
From the moment I happened upon the REMOTE LANDS website over a year ago, browsed the options, I knew that this would be well worth it. The entire staff is nothing less than professional with service that made us feel like royals.
This was truly the trip of a lifetime. Magical destinations, the most luxurious hotels in the world, and the most wonderful travel companions we could've wished for. We were treated like family everywhere we went and we have 14 new best friends.
We have used some of the top rated travel specialists all over the world and, without question, Catherine Heald and Remote Lands are at the very top of the list!