Example Itinerary
Natural & Manmade Wonders of Uzbekistan & Tajikistan
There's a world of culture, history and nature waiting to be uncovered by those daring enough to be different. This two-week itinerary through Uzbekistan and Tajikistan offers exactly that. Something a little different. Take, for example, the blue-washed city of Khiva in which you will spend the day exploring and the night sleeping, or the maze of mausoleums that the monastery-like city of Bukhara so proudly boasts. After soaking up the spiritual atmosphere in the ancient Samarkand city, the final stop in Uzbekistan, the emphasis switches to the stunning natural beauty of the neighboring Tajikistan. Become blown away as you journey across this picturesque, untouched country, staying in the mountain towns of Istaravshan and Saritag, whilst visiting the famous Karakul River and Iskanderkul Lake along the way. A truly memorable 14-day trip through this fascinating yet often overlooked part of the world.
This itinerary is an example. It's designed to inspire you and provide you with thoughtfully curated ideas. You can choose to do this exact itinerary or completely personalize it. All trips are 100% bespoke.
Highlights
• Museum City: The UNESCO World Heritage Site of Bukhara is home to a number of significant historic monuments, including the Ismail Samani mausoleum – the oldest building in Central Asia.
• Samarkand: This Uzbek city is a spiritual crossroads and a destination for millions of pilgrims every year.
• Iskanderkul Lake: Named for Alexander the Great, this body of water is famous for its brilliant turquoise, lagoon-like hue.
Day-by-Day
Day 1
Tashkent
The first stop on this two-week journey through Uzbekistan and Tajikistan is Tashkent, the Uzbek capital. After checking in to the hotel, take a leisurely stroll around the ancient part of the city, visiting the stunning Khast Imam square, home to a library holding the oldest Koran of the Islamic world. Another top-tip is to drop by Chorsu, the largest market in the city, for a taste of traditional Uzbek lifestyle.
Day 2
Khiva
A morning flight to Urgench is followed by a short onward journey to the historic city of Khiva. Famous for its classic Persian architecture and mud-walled maze of streets, this city lies hidden in the Kizilkum (red sands) desert, and is set on the banks of the Amu Darya River. With no less than 52 elegant monuments, you'll need the rest of the day to sightsee with your own private guide. End the day with dinner in the picturesque surroundings of Khiva's summer palace.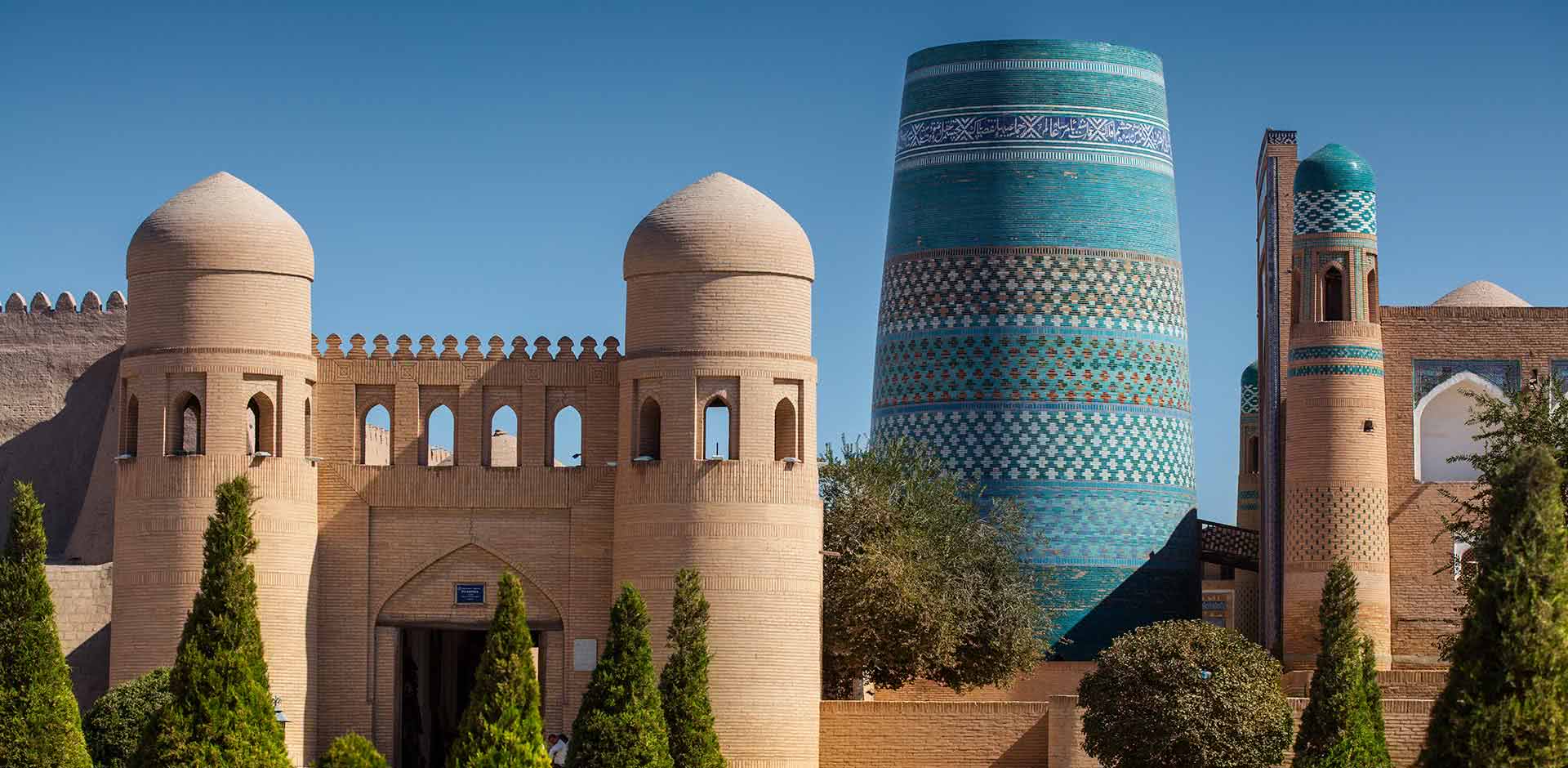 Day 3
Bukhara
A 7-hour morning journey from Khiva to the equally breathtaking city of Bukhara crosses over the Kyzyl-Kum desert and Amu Darya River. Enjoy a picnic stop for lunch with picturesque views and fresh air. There's also a chance on the way to meet some local Karakul sheep (native to Central Asia) experts. After arrival in Bukhara, check in to the hotel, have dinner and get a good night's rest in preparation for tomorrow's full schedule of sightseeing.
Day 4
Bukhara
A full day of sightseeing in Bukhara takes you to Lyabi Hauz – a lovely square of water with surrounding monuments; the beautiful Poi-Kalyan, one of the main symbols of Bukhara, serving in former times as a lighthouse for travelers; and the not-to-be-missed Ismail Samani mausoleum – the oldest building in the Central Asia and one of the true pearls of the Islamic architectural world. Enjoy an evening dinner at the Nodir Divan Begui madrasah with a folk show.
Day 5
Samarkand
Make a three-hour drive to Samarkand, the famous crossroads city situated at the heart of Uzbekistan's ancient Silk Road. After a quick check-in to your hotel, head out to the Royal Palace on Registan Square - consisting of three madrassas, Ulugbek, Sher Dor and Tillya-Kari - this really is one of the architectural highlights of the city. Next up is the fascinating Gur-Emir mausoleum, the burial place of the Great Tamerlane and his dynasty.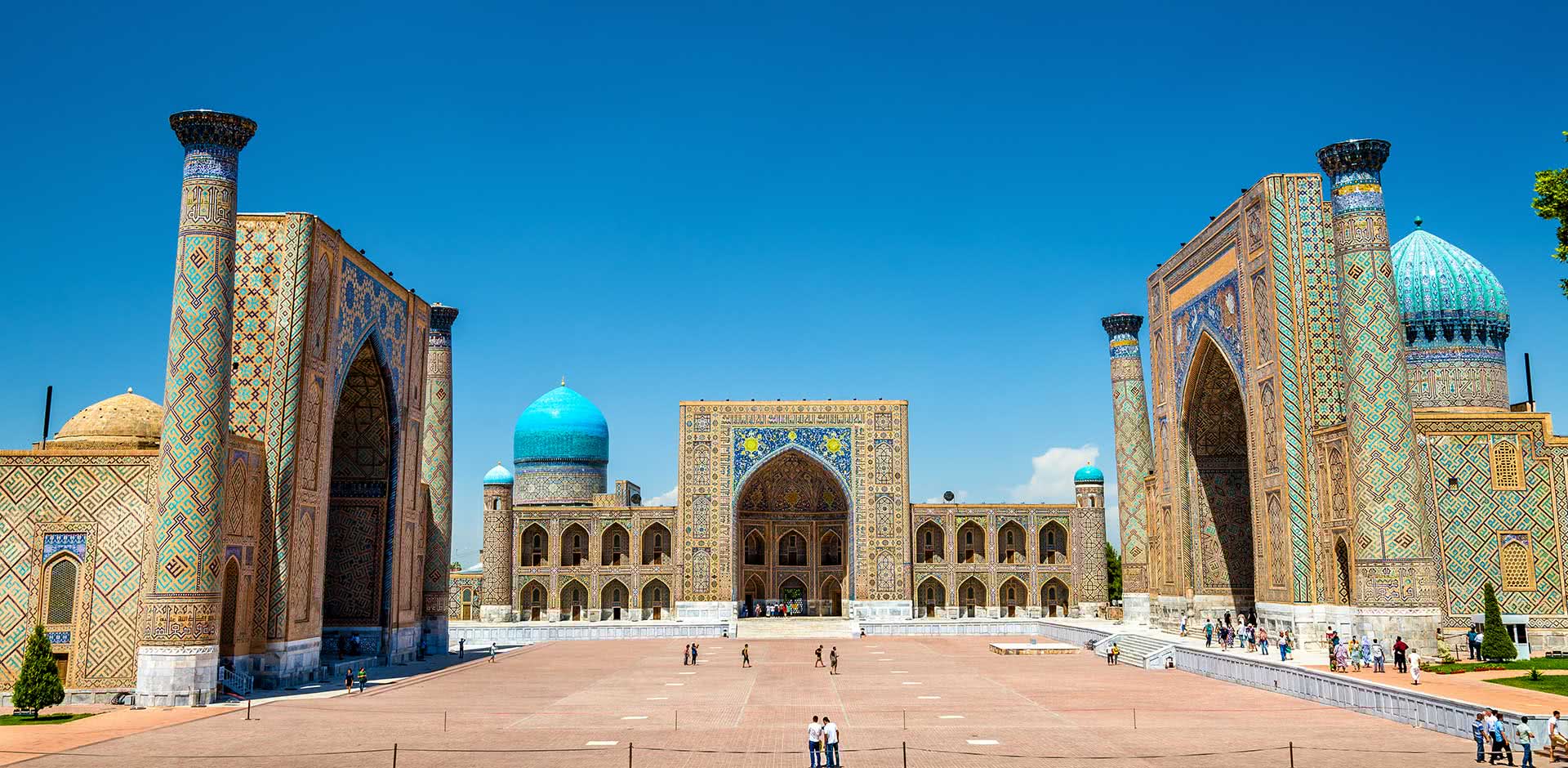 Day 6
Samarkand
Another full day of sightseeing in Samarkand takes you to the blue-domed mosque of Bibi-Khanym and then to Shakhi-Zinda, a winding necropolis of mud-walled homes, ancient tombs and elegant mausoleums. Afrosiab museum offers a change of pace to the day, as well as an interesting insight into the complex and often baffling history of this region.
Day 7
Tashkent
Halfway through this two-week adventure and it's back to the capital Tashkent. The 4.5-hour overland journey goes through Bakhmal village, and it's here where you'll be able to discover the Uzbek tradition of cotton honey making. Arrive in Tashkent in the afternoon for lunch and some last visits around the city. Spend the night in the capital in preparation for tomorrow's border crossing into Tajikistan.
Day 8
Khudjand
Time to depart Uzbekistan, swapping your Uzbekistani Som for the Tajikistan Somoni. After passing through Oybek, a small border town, it's on to Khudjand, the second-largest city in Tajikistan - a journey of around 2.5 hours. A half-day sightseeing trip follows a lunchtime check-in, in which you'll visit Temur Malik fortress, Sheikh Musliddin madrassah and the city's central mosque.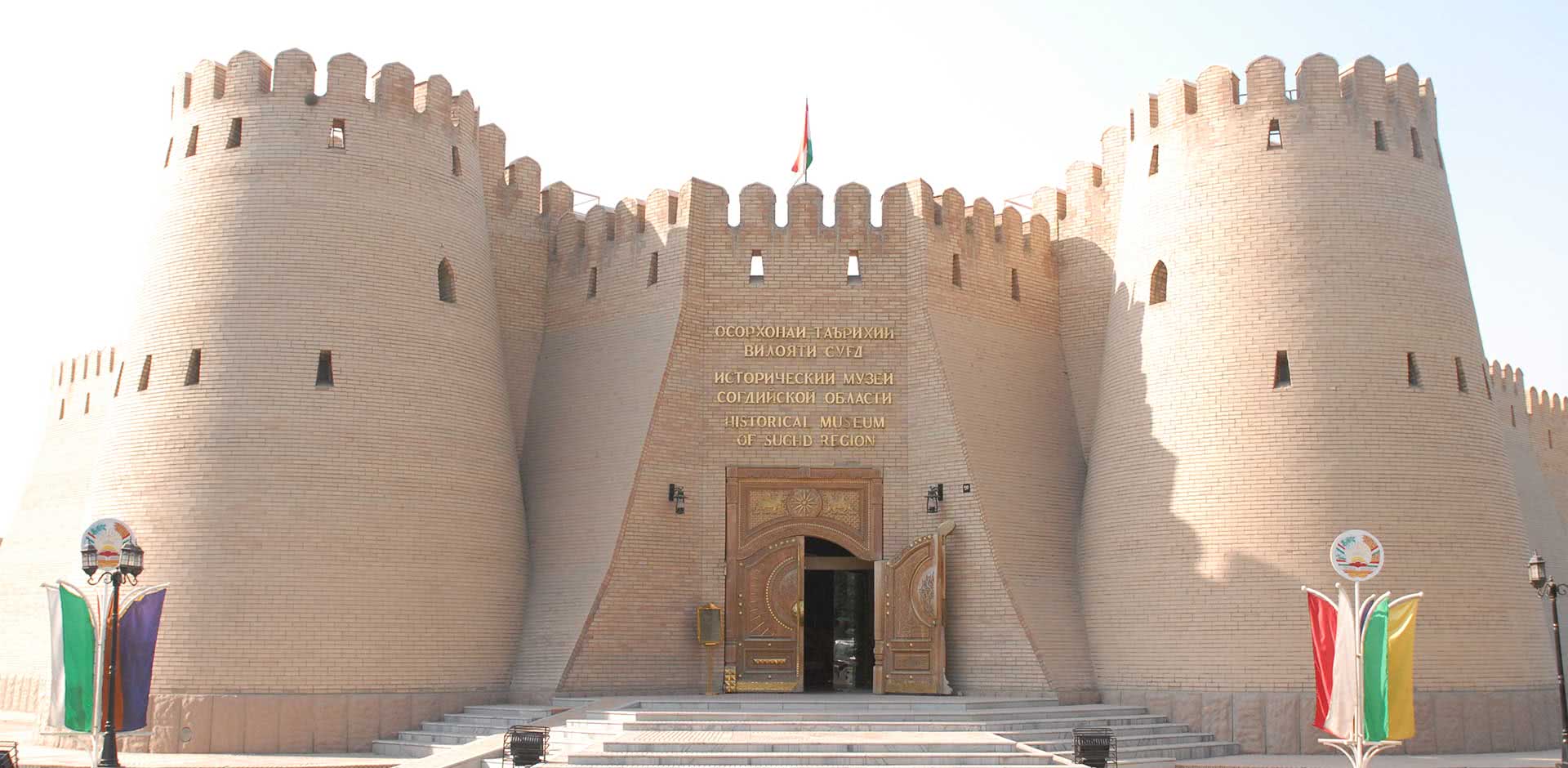 Day 9
Istaravshan
Istaravshan in the northern foothills of Tajikistan is your next destination. Get there by making a morning drive from Khudjand, passing some delightful mountain scenery on the way. You'll arrive in good time for a tour of Muktepa (the old part of the city) taking in historic sites such as the Bobotago and Khudoyor mausoleums, Khazrati Shokh madrassah and the Chor-Gumbaz ensemble.
Day 10
Pendjikent
Today you'll drive to Pendjikent, the ancient settlement once home to the Sogdians of pre-Islamic Tajikistan. Accommodation here is at a small guesthouse and after checking in, you'll have the rest of the day to explore the area with your own private guide. Highlights include an excavations site of ancient Sogd, Rudaki museum, Olim Dotkho Mosque and the town's bustling market.
Day 11
Saritag Village
Depart for Iskanderkul Lake in the morning. This stunning spot, situated at 7,000 feet, is surrounded by towering mountains enclosing a wonderful turquoise body of water. Walk along the lakeshore and visit the waterfall – with lunch along the way. After getting your fill of fresh air and stunning views, drive to the mountain village Saritag where you will enjoy dinner and overnight in a guest house.
Day 12
Dushanbe
From your accommodation in Saritag, the Karakul River is easily reached on foot. Once you arrive you'll be greeted by some jaw-dropping views across a vast, pristine expanse of water. The views stretch right over to the stunning snowcapped mountains on the other side. After this memorable trip, lunch is served back at the national house in Saritag. In the afternoon, make your way to Dushanbe, the final city of the trip.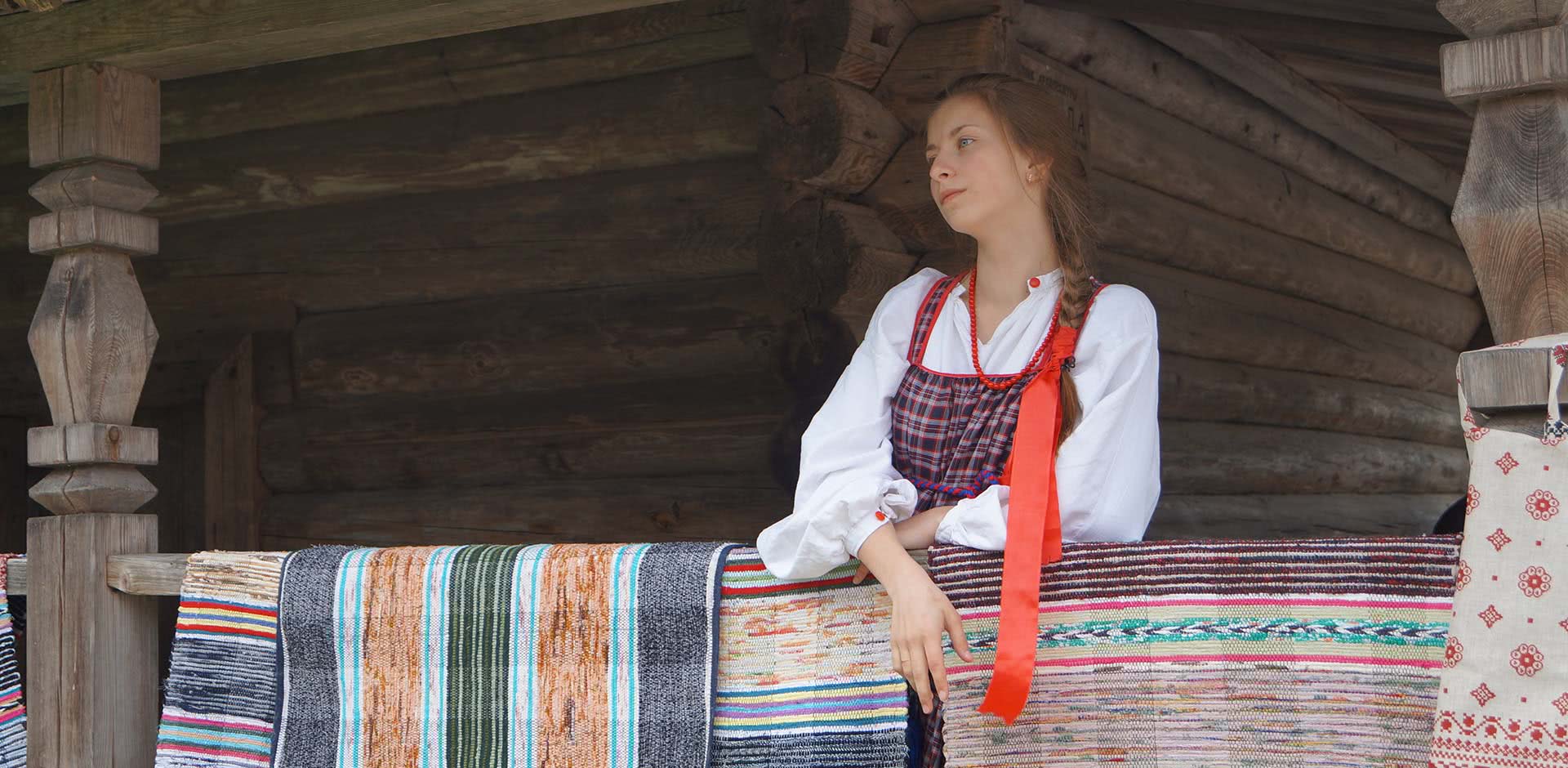 Day 13
Dushanbe
On this penultimate day, there's a packed schedule of sightseeing and activities. Kick off the morning with two museum trips, followed by an exploration of the central Somoni Square and the impressive Gissar. There's also some excellent botanical gardens and markets to be squeezed in before dinner with a traditional Tajik folk show.
Day 14
Departure
Your two weeks of culture, history and adventure have come to an end, and it's time to depart this fascinating, beautiful part of the world. Enjoy the hotel's buffet breakfast before being whisked off in private transportation to the international airport, and on to your next flight.
TERMS AND CONDITIONS
Price is based on double or twin hotel room occupancy and includes accommodation, transfers, car/driver, English-speaking guide, activities and entrance fees, breakfasts and some casual lunches while touring. Flights and optional special activities will be quoted separately. Most personal expenses, including dinners, alcoholic beverages, spa treatments and gratuities can be paid on the spot while traveling. Prices may vary depending on season, choice of accommodation and other factors.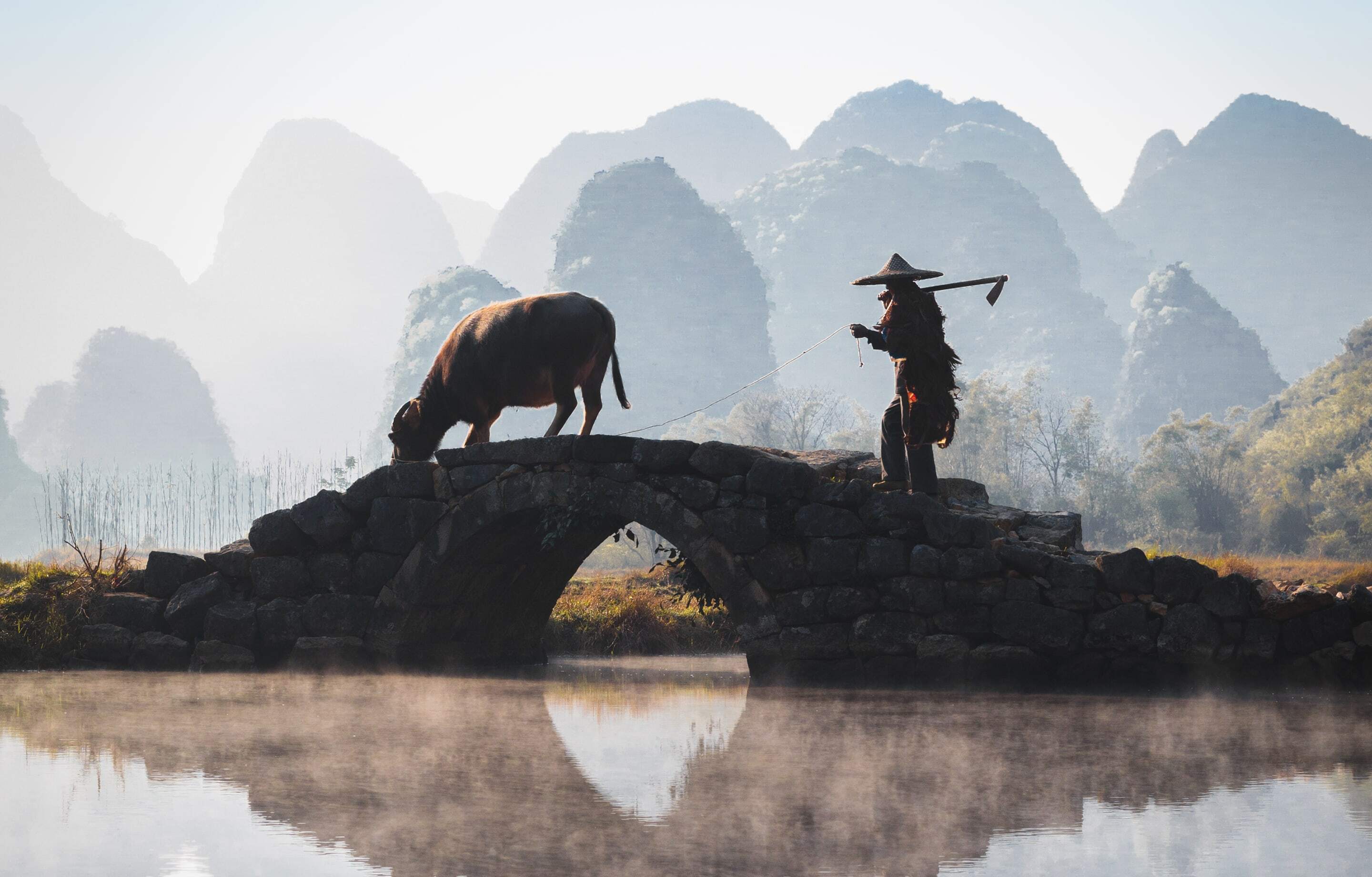 Why Remote Lands?
Exclusively Asia
With Remote Lands you'll travel with people who have made Asia the solitary focus of their own lifelong adventure. As our guest, you'll discover Asia on a journey that is completely, authentically your own, adapted from our own remarkable experiences and adventures over the years.
With Remote Lands you'll travel with people who have made Asia the solitary focus of their own lifelong adventure. As our guest, in the continent that our north American founders Catherine and Jay have adored and explored for decades, you'll discover Asia on a journey that is completely, authentically your own, adapted from our own remarkable experiences and adventures over the years.
Travelogues
An Asia-focused magazine brought to you by Remote Lands – a platform for adventure, luxury, and authenticity from experts and explorers around the continent.
What Others Say
Here is a small selection of the kind words our guests have said about us, as well as features by journalists and travel writers.
From the moment I happened upon the REMOTE LANDS website over a year ago, browsed the options, I knew that this would be well worth it. The entire staff is nothing less than professional with service that made us feel like royals.
This was truly the trip of a lifetime. Magical destinations, the most luxurious hotels in the world, and the most wonderful travel companions we could've wished for. We were treated like family everywhere we went and we have 14 new best friends.
We have used some of the top rated travel specialists all over the world and, without question, Catherine Heald and Remote Lands are at the very top of the list!