Example Itinerary
Following Uzbekistan's Ancient Silk Road
Duration

11 days / 10 nights
Price Per Person
Destinations
Lying at the heart of the ancient silk trading route, and bordering no less than five other countries, Uzbekistan was, and still is, a cultural and ethnic melting pot. This fascinating and inspiring country offers a vast array of attractions that can captivate even the most seasoned of travelers. Along the way through the classic cities of Khiva, Bukhara, Nurata, Aydarkul, Samarkand, and Shakhrisabz, you'll find archeological ruins stemming back to nomadic tribes, alongside huge Persian Palaces, next to Soviet-era monuments. There really is something quite unique about this country which cannot be adequately expressed in a travel book. This 11-day tour will show you exactly why.
This itinerary is an example. It's designed to inspire you and provide you with thoughtfully curated ideas. You can choose to do this exact itinerary or completely personalize it. All trips are 100% bespoke.
Highlights
• UNESCO World Heritage Sites: This itinerary includes a impressive quartet of UNESCO-accredited sites; Khiva's Itchan Kala, Bukhara, Shakhrisyabz, and Samarkand.
• Nomad Life: A camel ride around Aydarkul and traditional yurt accommodation offer a glimpse into the customs of nomadic cultures.
• Silk Road Legacy: Follow the in the footsteps of historic travelers and traders on a journey across Central Asia, taking the roads well-traveled, which were established thousands of years ago for the Silk Road.
Day-by-Day
Day 1
Tashkent
On your first day, you have the capital of Tashkent all to yourself. Although not world famous when it comes to its collection of tourist attractions (unlike the rest of your stops on this trip), the city does offer a certain charm. Take a stroll around the old town and get lost in the ancient mud-walled maze of houses, or head out after dark to experience some of the pulsating live shows lining the city streets.
Day 2
Khiva
Enjoy a fine buffet breakfast at your luxury hotel before heading out for a more structured day of sightseeing in Tashkent. It's off to the Museum of Applied Art and around the oldest Orthodox Church in Tashkent; both ports of call offer an excellent introduction into Uzbek culture. An evening flight takes you to Urgench, where you'll transfer to Khiva - your next stop.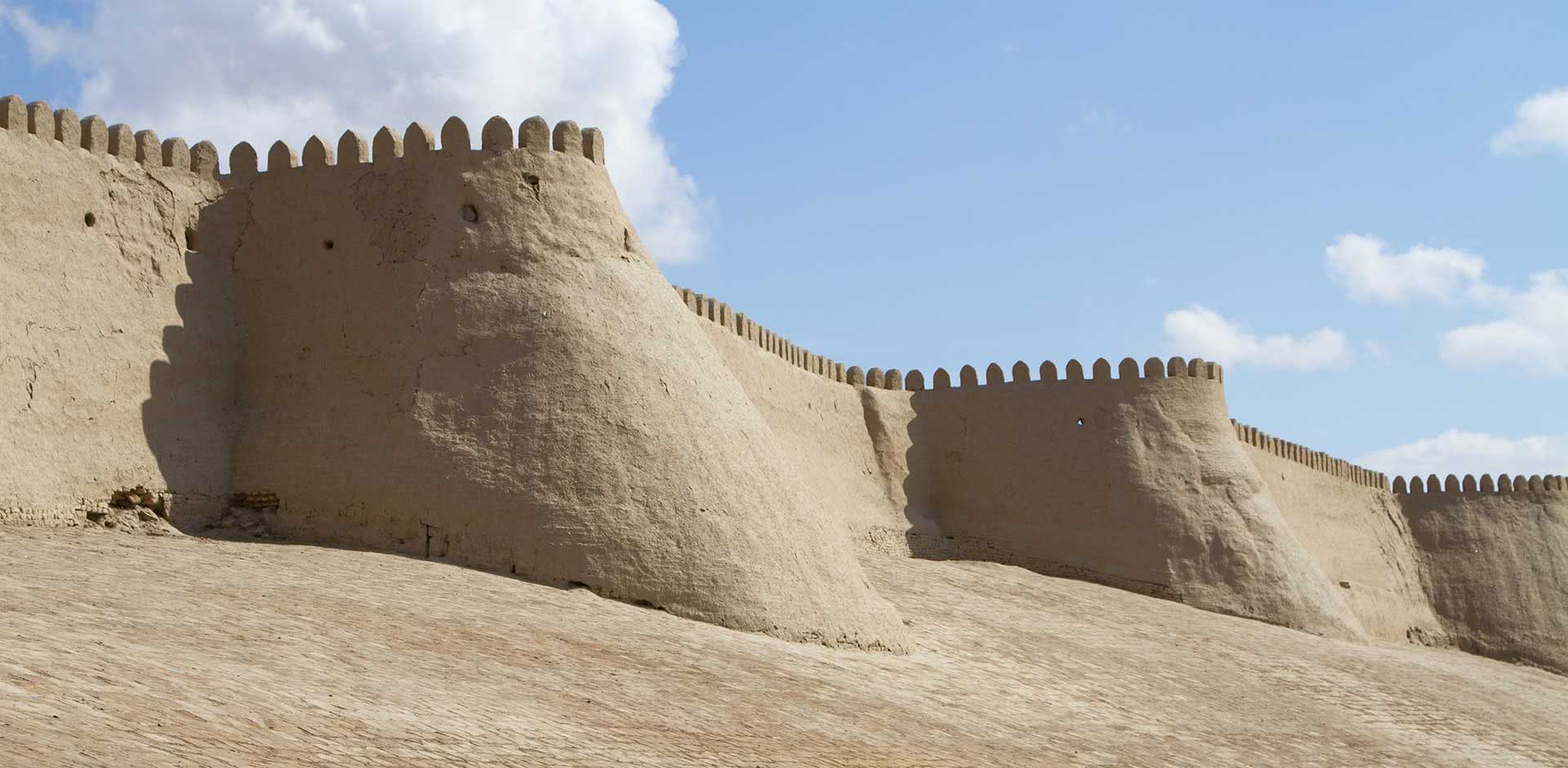 Day 3
Khiva
The first thing on most travelers' to-do list in Khiva is to explore the Djuma mosque, the spiritual center of this ancient city with 212 carved wooden columns. Afterwards, your private tour will head on to several of the city's mausoleums that all follow a stunning blue theme throughout. In the evening, it's back to Urgench for an evening flight to Bukhara.
Day 4
Bukhara
The beautiful city of Bukhara has long been a place of worship, pilgrimage and Islamic education, drawing in visitors from far and wide. Today, it still attracts these visitors who come in their thousands to experience the city's rich beauty and history. On your guided tour, visit the magnificent Poi-Kalyan Square and Abdul-Azizkhan, a stunning royal mosque.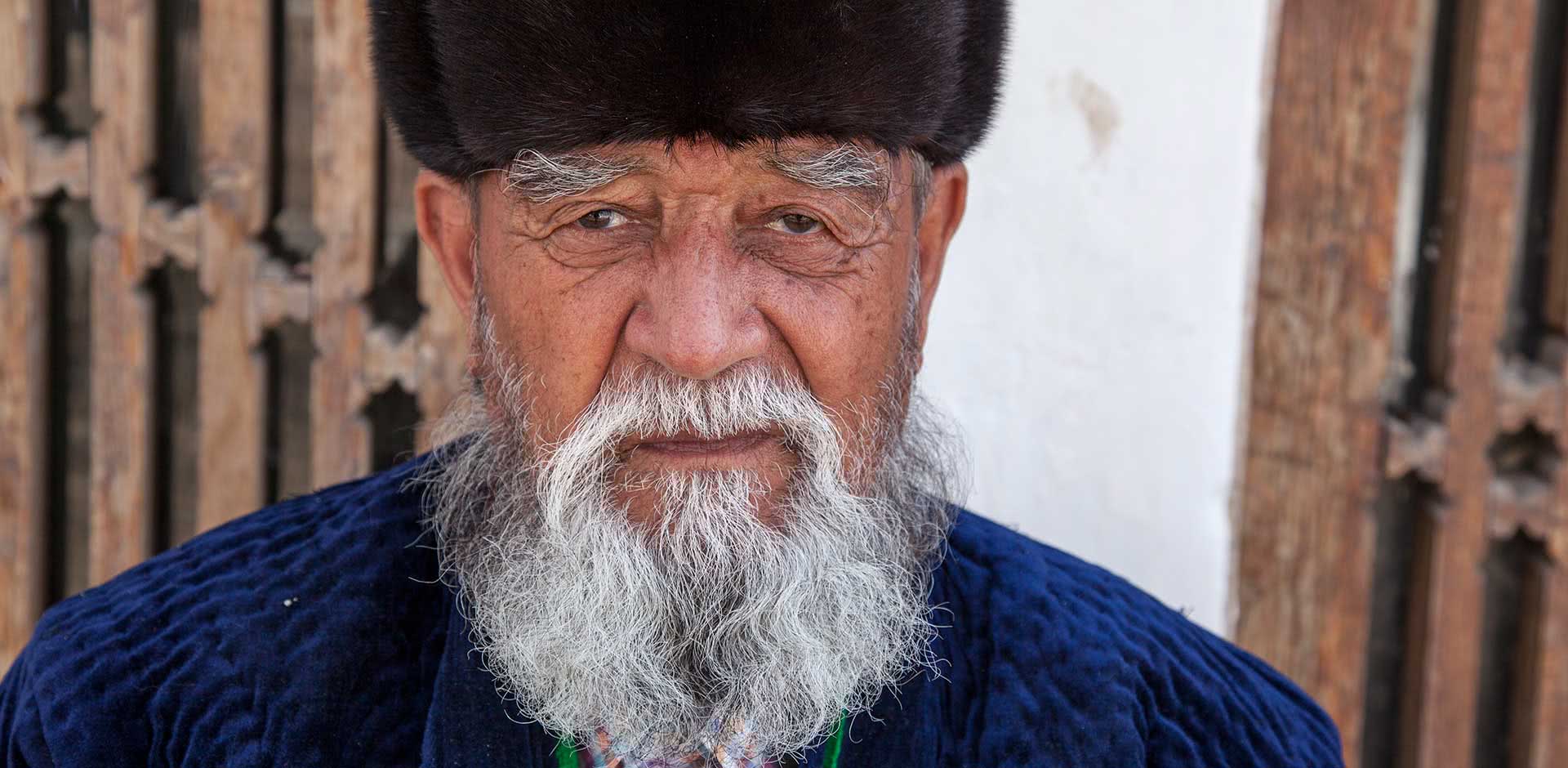 Day 5
Bukhara
Today marks a continuation of your in-depth Bukhara exploration. You'll really sink your teeth into ancient Islamic history, visiting a good range of monuments and museums around the city. Look out for the impressive Bolo Khauz Mosque and the huge Bahauddin Nakchbandi ensemble, situated 7.5 miles outside the city and a popular place of pilgrimage.
Day 6
Aydarkul
A morning 2.5-hour trip takes you to Nurata, a town chiefly populated by Kazaks who have preserved their traditional, simple nomadic lifestyle throughout the centuries. Visit the mosque with a pool of sacred fish, which local people believe are the spirit of their ancestors. After lunch you'll head to Aydarkul, where you'll enjoy a camel ride through the rustic surroundings. There aren't any five-star hotels here in the middle of nature - instead, you'll bed down in a traditional yurt tonight.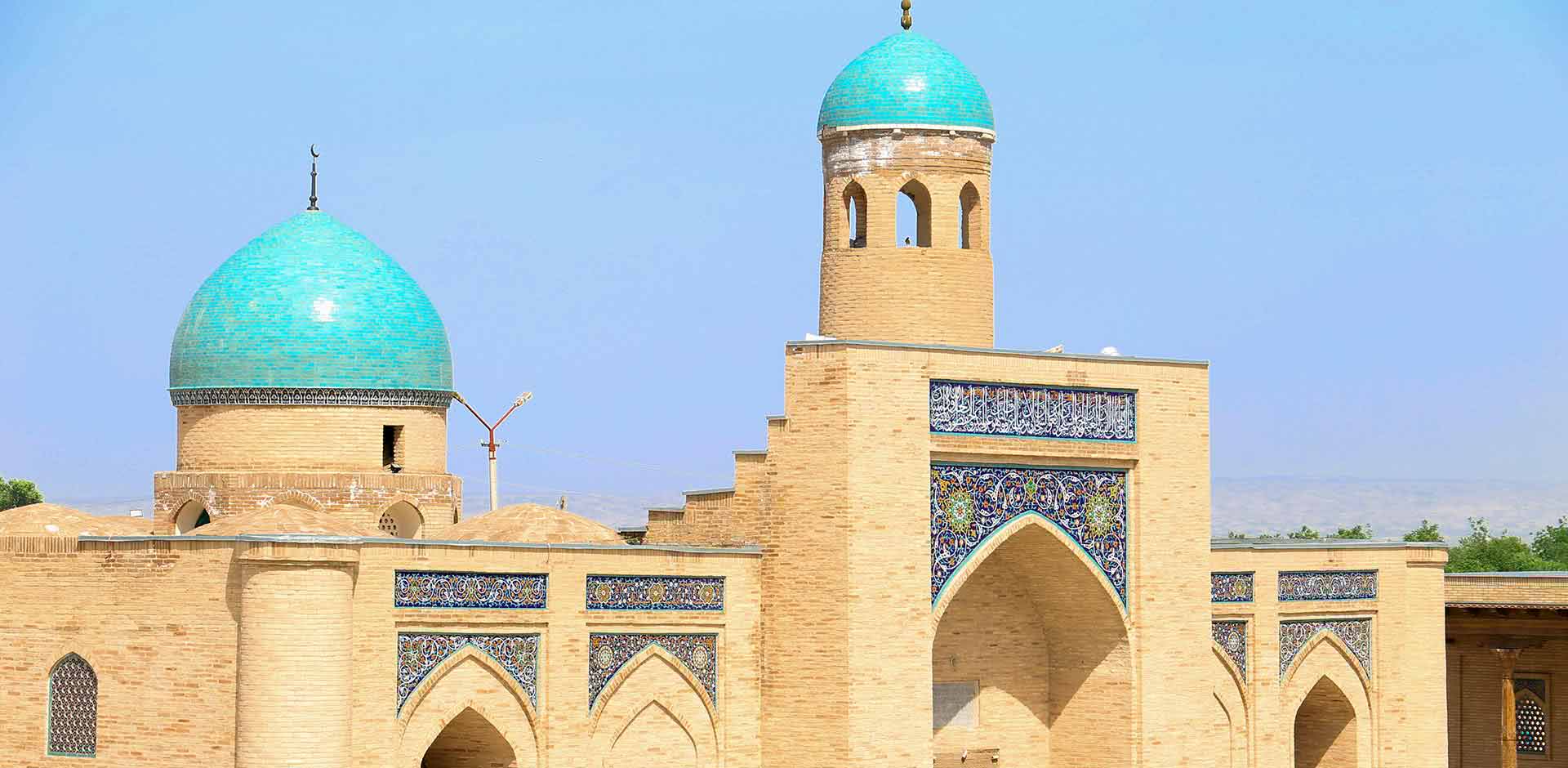 Day 7
Samarkand
Rise early to watch the stunning sun rise across the majestic Aydarkul landscape. Once fortified with a good breakfast, depart to Samarkand (143 miles/3 hours), a world-famous city which used to lie at the crossroads of the silk trading route through Europe and Asia. Take a good look round the Royal Square of Registan, which consists of three elaborately decorated madrassas (Islamic schools)
Day 8
Samarkand
You'll be treated to a full day sightseeing on this eighth day. Bibi-Khanym Mosque is one of many highlights, with its ocean-blue domes and painstakingly detailed carvings. Zinda necropolis is also on the agenda; a great collection of monuments between 500 and 1000 years old, each with its own beauty and historic significance. Come evening, it's back to the hotel for dinner and to prepare for the following day's travels.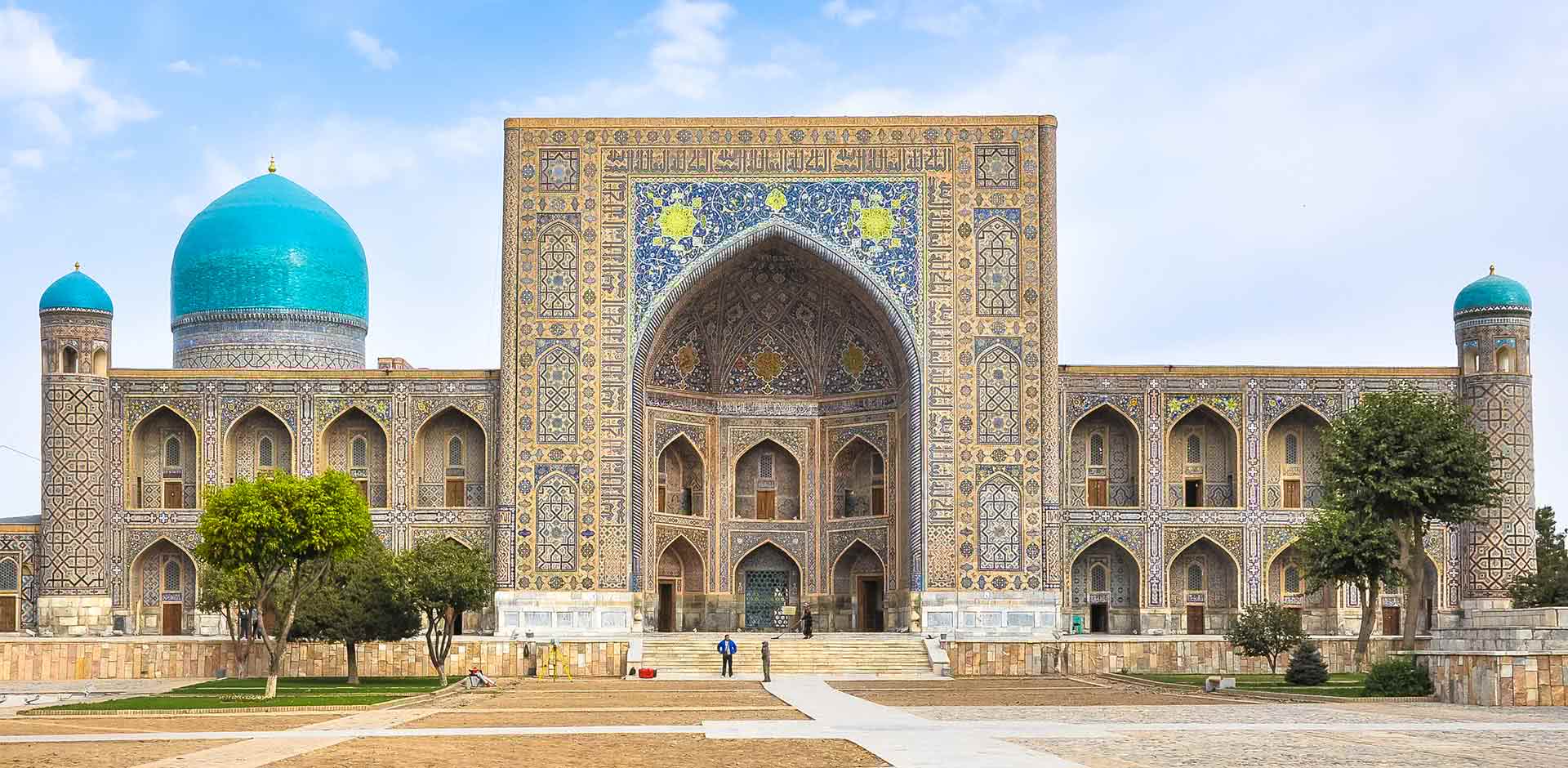 Day 9
Samarkand
A morning drive will take you from Samarkand to Shakhrisabz, a city famous for being built and ruled by the ancient Timur leader in the 14th century. Everything in the city seems to be connected with the great leader in one way or another, including the pristine 'White Palace' that you'll get to explore. After lunch, it's back to explore Samarkand some more.
Day 10
Tashkent
It's your final full day and your last chance to see the remaining attractions of Samarkand. You'll see Ulugbek observatory, the first and biggest observatory in the Central Asia. You can explore both above or below land as the site features some interesting underground passageways. There's also time for the local paper factory - offering a fantastic insight into the traditional paper production techniques of Uzbekistan. Catch the 'rapid train' to make it back to Tashkent for your overnight accommodation.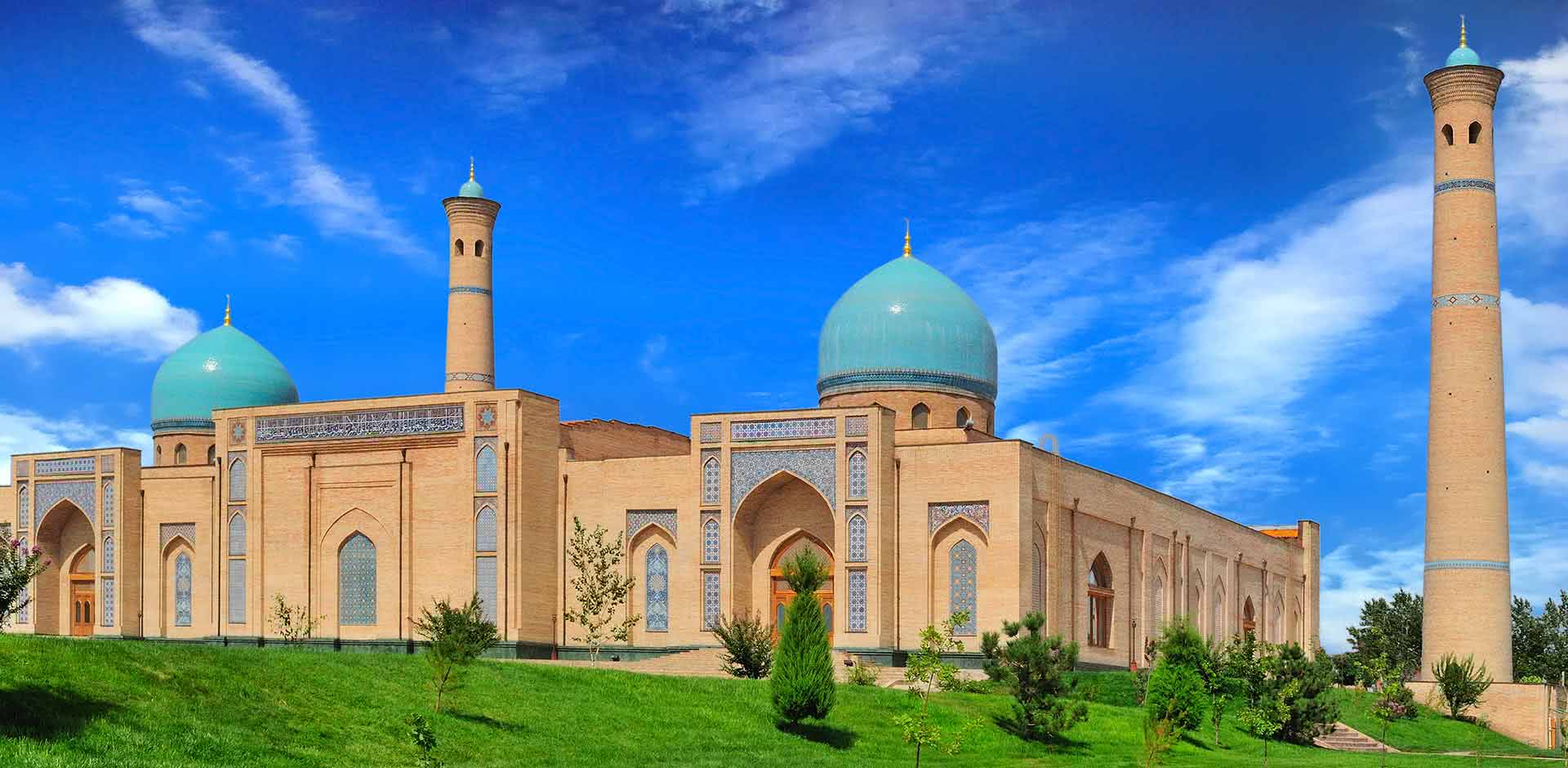 Day 11
Departure
Wake up in this unique, diverse and fascinating land for one last time on this trip. Today you'll have the chance to prepare for your flight home or grab some last minute souvenirs in the capital of Tashkent. After checking out of your hotel, private transportation will take you to the airport where you'll catch a flight onto your next destination.
TERMS AND CONDITIONS
Price is based on double or twin hotel room occupancy and includes accommodation, transfers, car/driver, English-speaking guide, activities and entrance fees, breakfasts and some casual lunches while touring. Flights and optional special activities will be quoted separately. Most personal expenses, including dinners, alcoholic beverages, spa treatments and gratuities can be paid on the spot while traveling. Prices may vary depending on season, choice of accommodation and other factors.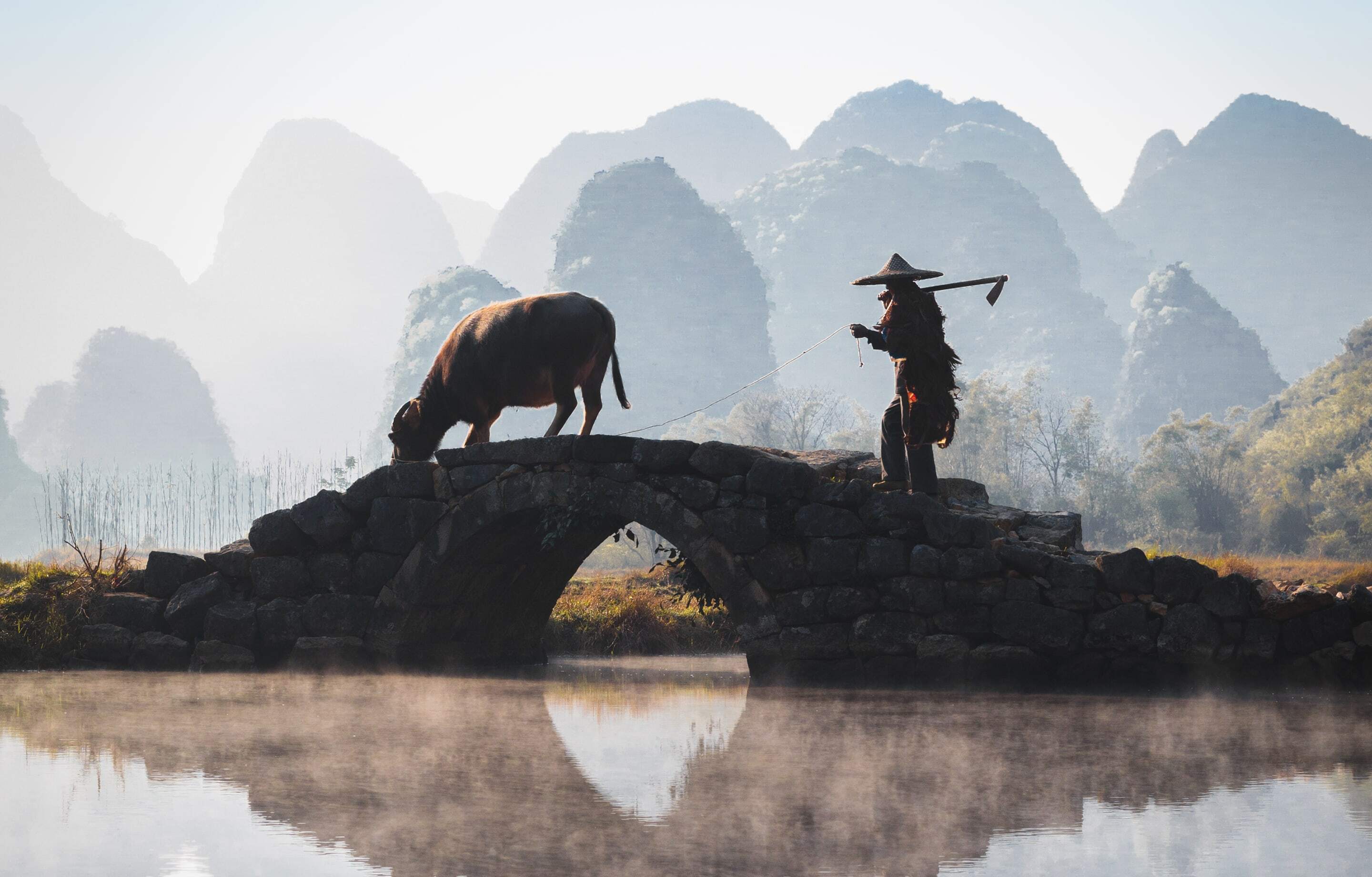 Why Remote Lands?
Exclusively Asia
With Remote Lands you'll travel with people who have made Asia the solitary focus of their own lifelong adventure. As our guest, you'll discover Asia on a journey that is completely, authentically your own, adapted from our own remarkable experiences and adventures over the years.
With Remote Lands you'll travel with people who have made Asia the solitary focus of their own lifelong adventure. As our guest, in the continent that our north American founders Catherine and Jay have adored and explored for decades, you'll discover Asia on a journey that is completely, authentically your own, adapted from our own remarkable experiences and adventures over the years.
Travelogues
An Asia-focused magazine brought to you by Remote Lands – a platform for adventure, luxury, and authenticity from experts and explorers around the continent.
What Others Say
Here is a small selection of the kind words our guests have said about us, as well as features by journalists and travel writers.
From the moment I happened upon the REMOTE LANDS website over a year ago, browsed the options, I knew that this would be well worth it. The entire staff is nothing less than professional with service that made us feel like royals.
This was truly the trip of a lifetime. Magical destinations, the most luxurious hotels in the world, and the most wonderful travel companions we could've wished for. We were treated like family everywhere we went and we have 14 new best friends.
We have used some of the top rated travel specialists all over the world and, without question, Catherine Heald and Remote Lands are at the very top of the list!