Example Itinerary
Mongolia's Naadam Festival & Altai Mountains
Visit Mongolia during one of the most exciting times of year for Naadam Festival. This is a time when the "Three Games of Men" are contested throughout the country in the disciplines of Mongolian wrestling, horse racing and archery. An expression of Mongolia's nomadic culture, Naadam involves participants traveling to the countryside and camping out under the night sky, reuniting with family and celebrating nomadic arts such as singing and dancing. In this two-week itinerary, you'll join locals by journeying from Ulaanbaatar to Khovd, and from there visiting rural communities to observe the most authentic of the games. Your immersion in the festivities doesn't end there, as you'll also camp out in a luxury ger in the countryside, exploring Mongolia's spectacular national parks and the dramatic scenery of the Altai Mountains.
This itinerary is an example. It's designed to inspire you and provide you with thoughtfully curated ideas. You can choose to do this exact itinerary or completely personalize it. All trips are 100% bespoke.
Highlights
• Festivals: Attend the Naadam Games in Khovd as well as in rural communities outside the city in Buyant, Duut Mankhan, Chandman, or Dörgön. You'll also watch traditional horse racing on the Hui Doloon Hudag Plains, just outside of Ulaanbaatar.
• National Parks: Mongolia's natural playgrounds include Khar Us Nuur National Park, Hökh Serkhiin Nuruu National Park and Chigertei National Park - known for their incredible landscapes, superlative hiking trails and endemic wildlife.
• Accommodation: The most authentic place to stay is in private ger camps along the Buyant River or on the edge of Chigertei Lake, which are the summer highland pastures of Kazakh nomads.
Day-by-Day
Day 1
Ulaanbaatar
Arrive into Ulaanbaatar, the capital of Mongolia, then transfer to your hotel. Depending on the time of your arrival, there is an option to walk with your guide to nearby Sukhbaatar Square. Named for revolutionary hero Damdin Sükhbaata, who declared Mongolia's final independence from China, this is the city's main square and home to notable landmarks such as parliamentary buildings, the National Museum of Mongolia and a statue of Genghis Khan.
Day 2
Ulaanbaatar
After breakfast, you'll start your tour of Ulaanbaatar with a visit to the Gandan Lamasery, the only remaining active monastery in the country, which is designed in a typical Chinese and Tibetan style, where the lamas here wear red. Next is the Central Museum of Mongolian Dinosaurs and its impressive collection of native fossils, many of which have been recovered from private collectors overseas. After lunch, continue to the Bogd Khan Winter Palace. Bogd Khan was the theocratic leader of Mongolia until 1924. When he passed away, the new Bolshevik government decided the reincarnations should discontinue.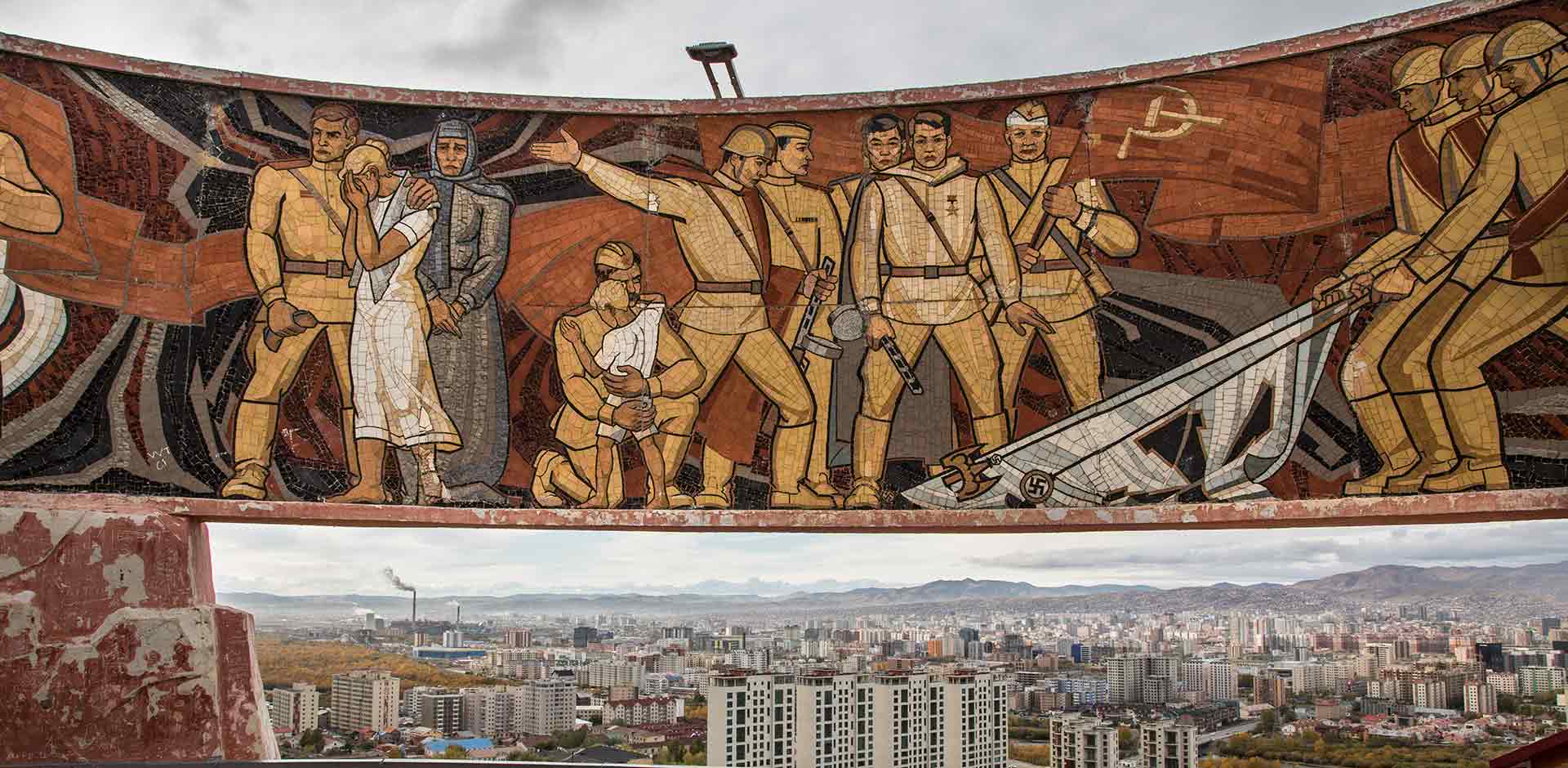 Day 3
Khovd
Today, you'll leave Ulaanbaatar for Khovd, in the far west of Mongolia, via a two- or three-hour flight. Upon arrival into Khovd, you'll have time to explore at your leisure; the city is known for its history and culture, as well as its rich natural beauty. Khovd is a great base for exploring the region, especially to visit different communities during Naadam Festival.
Day 4
Rural Naadam Games
For your first taste of the rural Naadam Games, you'll drive out of town to nearby communities, such as Buyant, Duut Mankhan, Chandman, or Dörgön. Here, you'll see locals dressed up in their best attire, community members in the diaspora who have come to be with their kin, as well as the trio of "manly games" - wrestling, horse racing and archery. Nomads train horses for three weeks until they can gallop at speeds of up to 20 miles per hour. Children under 12 are recruited as jockeys, while older family members are judged on their equestrian training skills. Both shame and fame will happen.
Day 5
Khovd Naadam Games
Khovd is a city known for its diversity, with populations of Halkh Mongols, Myangad Mongols and Kazakhs, to name but a few ethnic groups. This is why you'll see Buddhist temples alongside mosques, as the Kazakhs are Sunni Muslims. As the provincial capital, this is where many Naadam competitors gather to participate in the Naadam Games, which have been practiced since the medieval heyday of the Mongol Empire. Aside from the competitions, there's plenty else to see, such as horsehead fiddle players and local throat singers.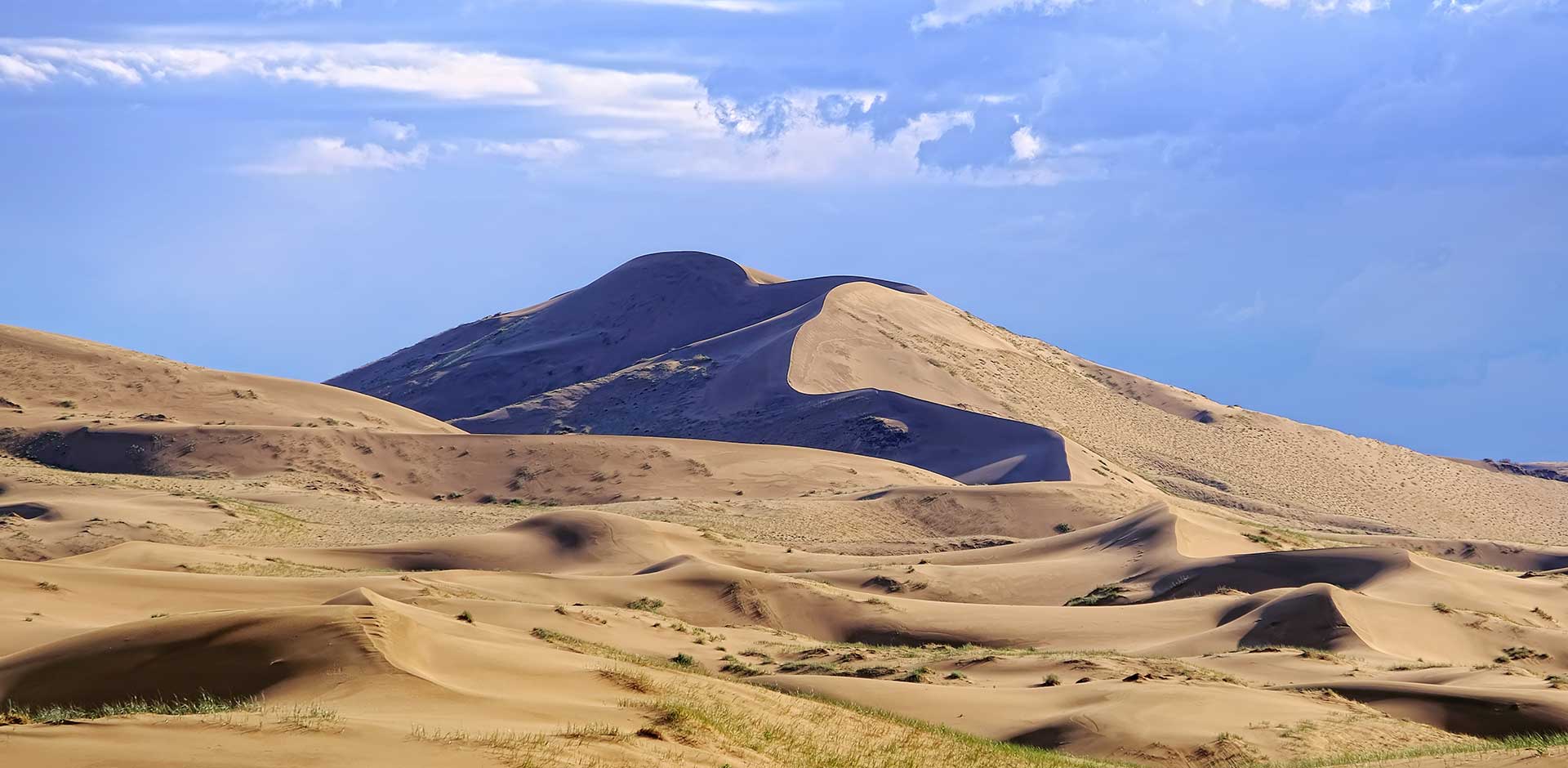 Day 6
Khar Us Nuur National Park
Next, you'll take an excursion to the West Gobi and the nearby oasis of Khar Us Nuur National Park. Once inside the park, head to the southeast and you'll reach Jargalant Khairkhan Mountain, whose ravines and valleys make for a great hike. There's an abundance of wildlife here and you may spot bearded vultures (also known as lammergeiers), goitered gazelles and critically endangered saiga antelopes. The lakes here are fed by glacial runoff from the Altai Mountains, creating a paradoxical environment of lakes and desert; this results in swathes of reed beds, which in turn attract water birds from all over Eurasia.
Day 7
Deluun
Leave Khovd behind as you aim for you next destination: the Bayan-Ölgii province and the land of the Kazakhs. Your journey from Khovd to the small Kazakh village of Deluun takes around four hours, but the drive is very scenic, particularly the vistas of Dööröö Lake with Sair Mountain in the background. Located on the west side of Hökh Serkhiin Nuruu National Park, Deluun is where you'll stay in private ger accommodation either along the Buyant River or on the edge of Chigertei Lake.
Day 8
Hökh Serkhiin Nuruu National Park
Start your morning on foot with a walk up to Ikh Yamaat (Big Goat) Valley. Here, you're likely to encounter the Siberian ibex and perhaps even the argali sheep - the largest wild sheep in the world. In July, argali ewes gather by the hundreds with their newborn lambs on the plains below the mountains. If you're really lucky, you may even spot an elusive snow leopard preying on the sheep, although this is extremely rare. If you pop by the Altai Research Institute, you can learn of the work of Dr. Barry Rosenbaum, who has been conducting wildlife research here for over a decade. There is also an opportunity to meet some of the famous eagle hunters which call this area home.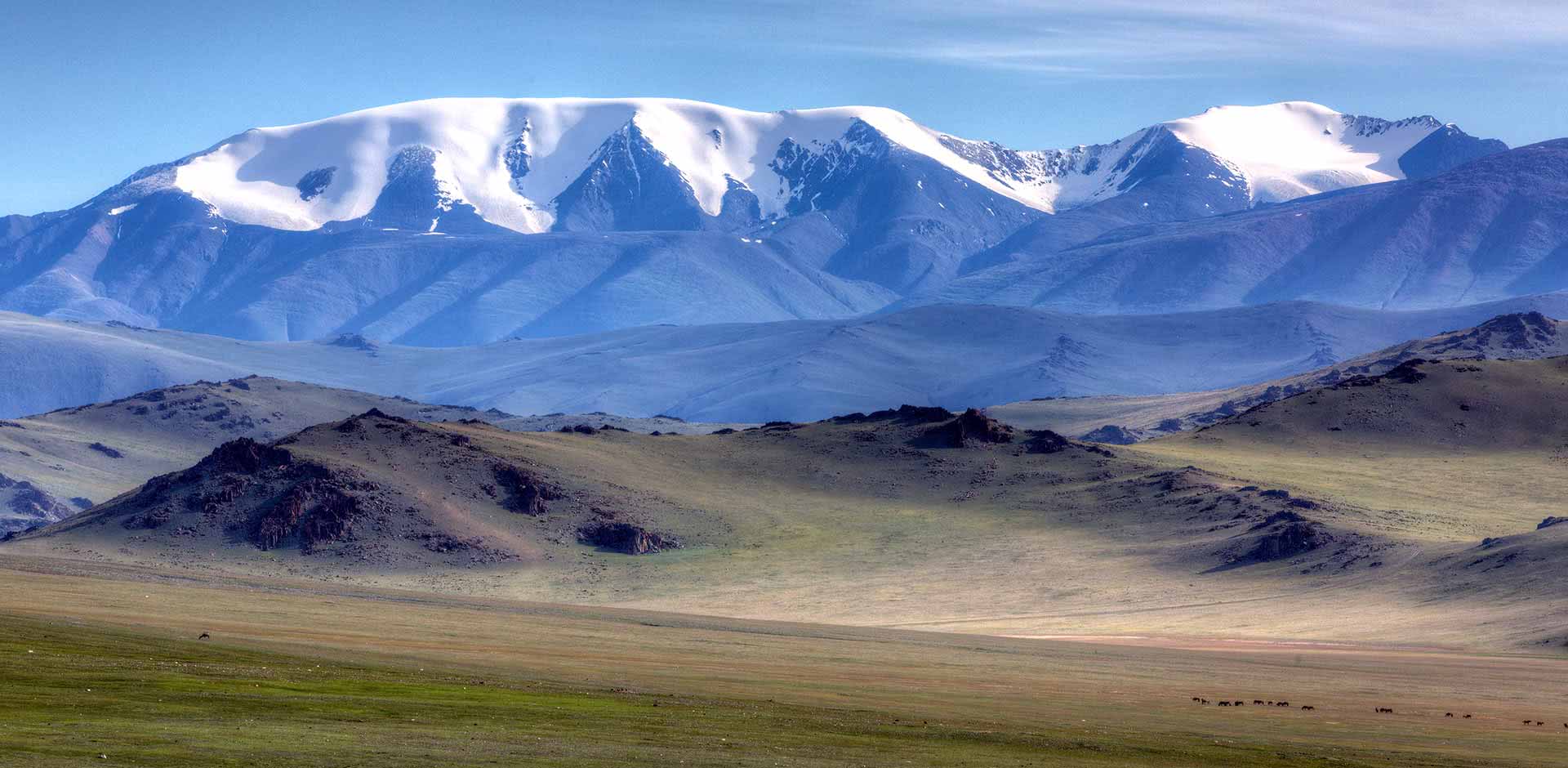 Day 9
Chigertei National park
Heading upstream for an hour or two, along the Buyant and Chigertei Rivers, then passing Chigertei Lake, you'll reach the summer highland pastures of Kazakh nomads. Located near the main ridge of the Altai Mountains, which marks the border with China, the remote community is focused on herding sheep and goats, as well as eagle hunting. Unlike the Kazakhs of Kazakhstan, the nomads here have retained their traditional pastoralist culture.
This area is where Chigertei National Park bleeds into Keketuohai National Park on the China side, which is nicknamed the "Yosemite of China." Camera traps record data on wolverines, wolves and Pallas' cats, as well as livestock and birdlife. There are also archaeological remains of ancient cultures such as the Scythians in this region - tribes and warriors which had influence all over Central Asia from 900 BC to around 200 BC.
Day 10
Bayan Olgi
Driving four hours in a northwestly directon, you'll come to Ölgii, the capital of Bayan-Ölgii province. After the morning's drive, you'll enjoy a leisurely lunch at a local restaurant in town. Ölgii is a small town with a bazaar, mosque, local museum and handicrafts shops. The majority of the population here are ethnic kazakhs.
Day 11
Hui Doloon Hudag Plains
Transfer 90 minutes to Ölgii airport, where you'll take a domestic flight back to Ulaanbaatar. Your guide will meet you arrival, then you'll drive an hour west out of the city to the Hui Doloon Hudag Plains. These grasslands are where horse races take place each July. Once you're settled into your modernized ger, you'll spend the evening relaxing in the natural surrounds or, if you're feeling more adventurous, with an exploration of the landscape with your guide.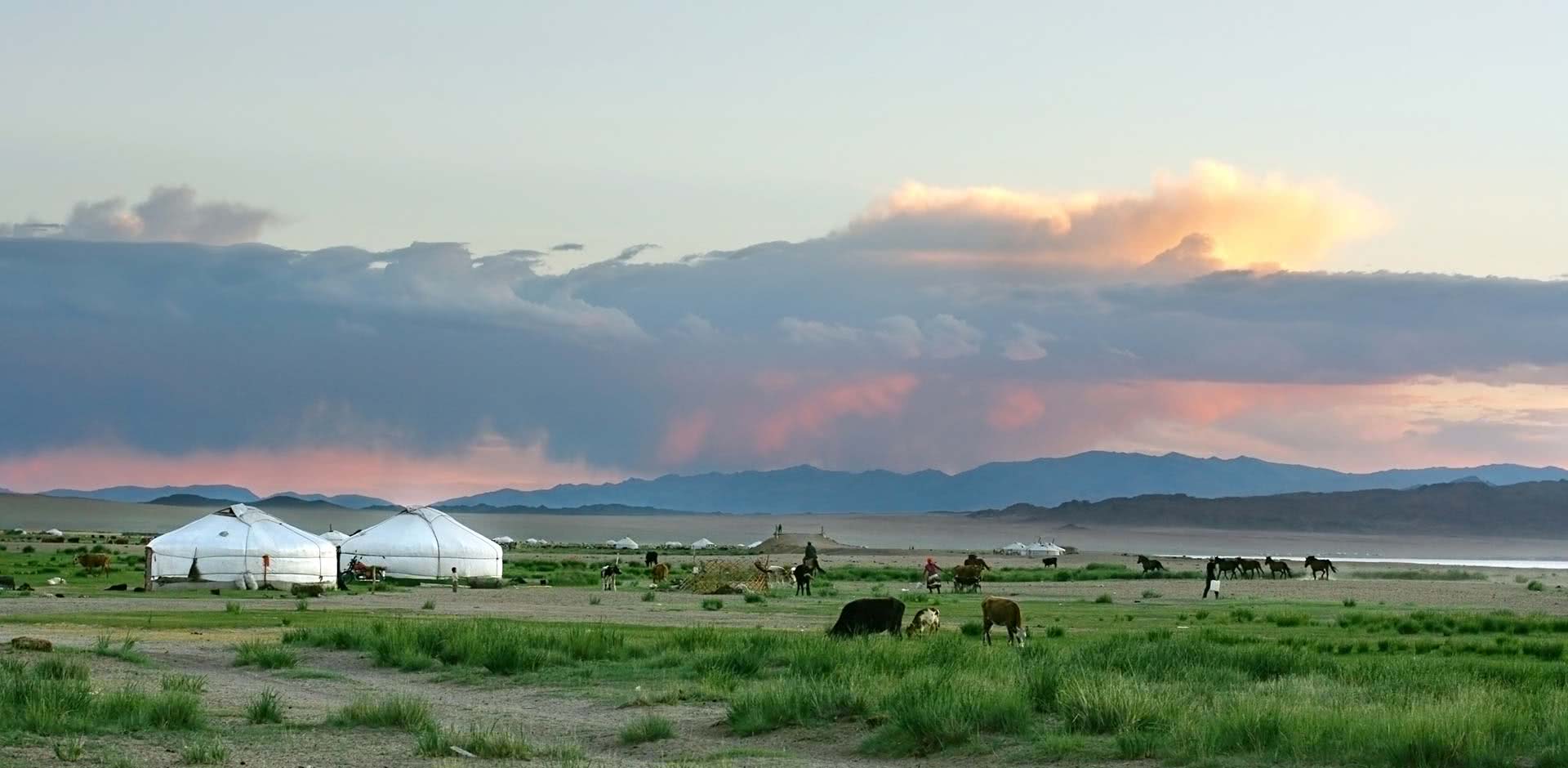 Day 12
Hustai National Park
Your final full day in Mongolia is a trip out to Hustai National Park, which is less than an hour's drive south the Hui Doloon Hudag Plains. Meet herders and community members for a traditional lunch of buuz and hushuur (meat pastries and dumplings) prepared by your hosts, who are involved in conservation at Hustai. After lunch, venture into the center of the park, where you can encounter wapiti deer (elk) and Przewalski's horses, which are known as "takhi" (spirit or worthy of worship) in Mongol. The Przewalski's horse became extinct in Mongolia in the 1960s, but through connections with zoos across the world, numbers have been released back in their homeland and the horses are wild once more.
Day 13
Departure
Depart Hui Doloon Hudag and make the two-hour return journey to capital Ulaanbaatar to catch your onward flight.
TERMS AND CONDITIONS
Price is based on double or twin hotel room occupancy and includes accommodation, transfers, car/driver, English-speaking guide, activities and entrance fees, breakfasts and some casual lunches while touring. Flights and optional special activities will be quoted separately. Most personal expenses, including dinners, alcoholic beverages, spa treatments and gratuities can be paid on the spot while traveling. Prices may vary depending on season, choice of accommodation and other factors.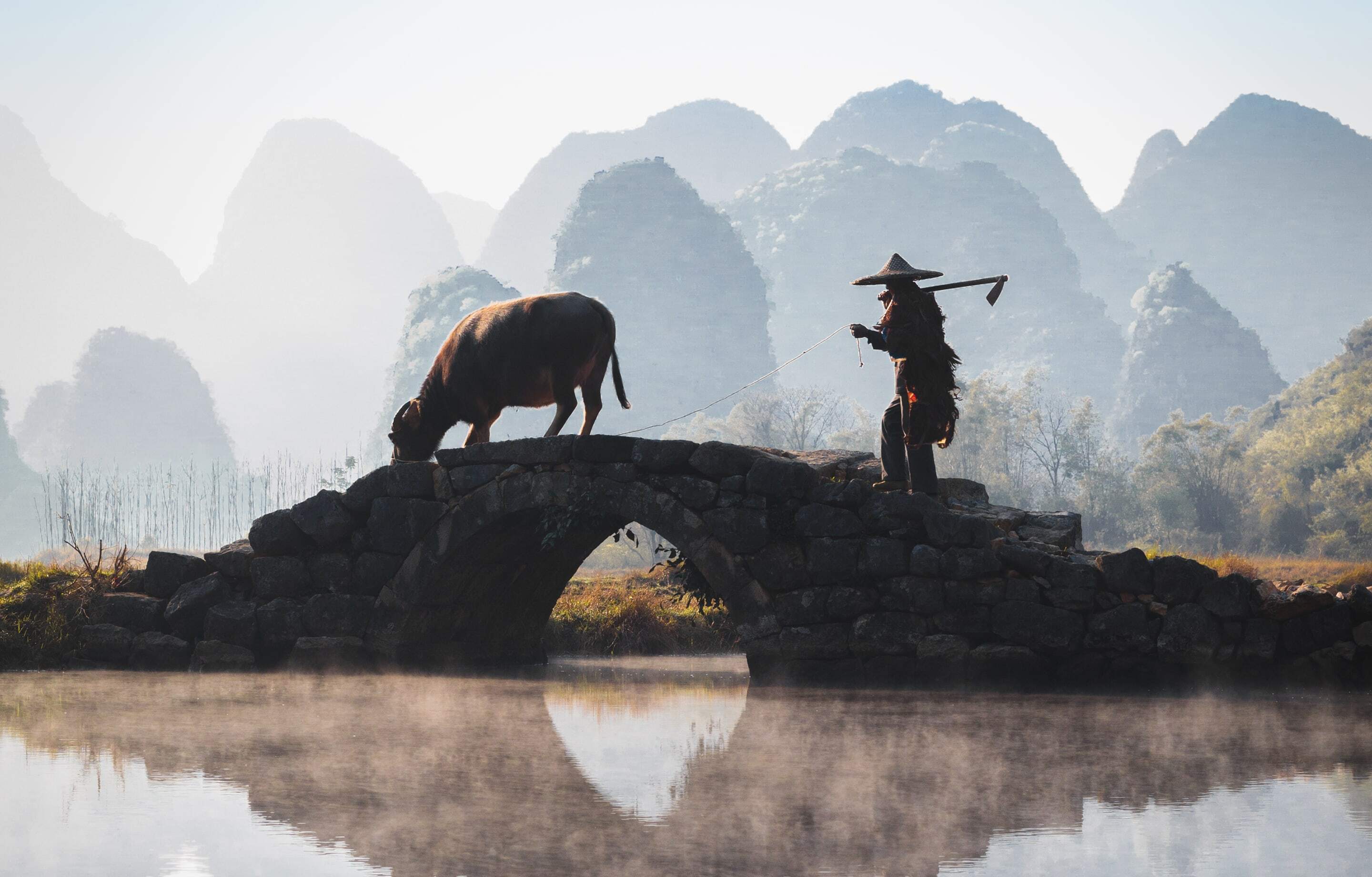 Why Remote Lands?
Exclusively Asia
With Remote Lands you'll travel with people who have made Asia the solitary focus of their own lifelong adventure. As our guest, you'll discover Asia on a journey that is completely, authentically your own, adapted from our own remarkable experiences and adventures over the years.
With Remote Lands you'll travel with people who have made Asia the solitary focus of their own lifelong adventure. As our guest, in the continent that our north American founders Catherine and Jay have adored and explored for decades, you'll discover Asia on a journey that is completely, authentically your own, adapted from our own remarkable experiences and adventures over the years.
Travelogues
An Asia-focused magazine brought to you by Remote Lands – a platform for adventure, luxury, and authenticity from experts and explorers around the continent.
What Others Say
Here is a small selection of the kind words our guests have said about us, as well as features by journalists and travel writers.
From the moment I happened upon the REMOTE LANDS website over a year ago, browsed the options, I knew that this would be well worth it. The entire staff is nothing less than professional with service that made us feel like royals.
This was truly the trip of a lifetime. Magical destinations, the most luxurious hotels in the world, and the most wonderful travel companions we could've wished for. We were treated like family everywhere we went and we have 14 new best friends.
We have used some of the top rated travel specialists all over the world and, without question, Catherine Heald and Remote Lands are at the very top of the list!