Example Itinerary
Mongolia: Gobi and Grasslands
This 7-day itinerary traverses some of Mongolia's most remote and beautiful terrain. From the capital of Ulaanbaatar to the arid Gobi Desert to the fertile fields of Khan Khentii, you'll not only be immersed in nature, but in Mongolian culture. Much of rural Mongolia is undeveloped and the people here lead nomadic lifestyles, raising horses and other livestock, and living in ger camps. On this journey, you'll have the chance to stay in a selection of different ger camps for a truly authentic Mongolian experience.
This itinerary is an example. It's designed to inspire you and provide you with thoughtfully curated ideas. You can choose to do this exact itinerary or completely personalize it. All trips are 100% bespoke.
Highlights
• Ulaanbaatar: Learn about the history of Buddhism in Mongolia with a visit to the famous Gandan Monastery, step through prehistoric to modern art at the Zanabazar Museum of Fine Arts, then enjoy a Hoomi throat singing performance - all in the country's capital.
• Camel Trekking: The best way to traverse the Northern Gobi Desert is by camel; meeting nomadic herdsmen, sharing food and swapping stories, then sleeping under the stars in traditional ger tents.
• Horseback Riding: Trot through Khan Khentii's fertile fields on horseback, the most Mongol mode of transport.
Day-by-Day
Day 1
Ulaanbaatar
You begin your 7-day luxury itinerary in the Mongolian capital of Ulaanbaatar. Here you'll orientate yourself with an architectural tour of Sükhbaatar Square where historic statues, Soviet buildings and sleek modern skyscrapers paint an intriguing picture of the city's heritage. Next, you'll delve further into Mongolia's past with a visit to the Natural History Museum, where the 50-foot-long skeleton of a tarbosaurus is on display. The tarbosaurus is Asia's equivalent to a tyrannosaurus, believed to have walked the Earth 70 million years ago. In the evening, settle into your luxurious Ulaanbaatar hotel - we recommend the modern Blue Sky Hotel.
Day 2
Ulaanbaatar
One of Mongolia's must-see sites is the Gandan Monastery, which is where you'll begin today's activities. Construction here began in the early 1800s and continued for a hundred years. During communist rule much of it was destroyed, but in 1994, it was restored to its previous grand state and is now a protected site. Here, you can learn about the history of Buddhism in Mongolia and have tea with a resident monk who is more than happy to answer any questions you may have. Next, head to the Zanabazar Museum of Fine Arts, where a collection of Mongolian art from prehistory to the early 1900s is on display in a converted 1905 mansion. After that, you'll be treated to a Hoomi throat singing performance, a skill that involves complex vocalization to give the impression of multiple overtones sung at once. Tonight, return to your Ulaanbaatar hotel for the night.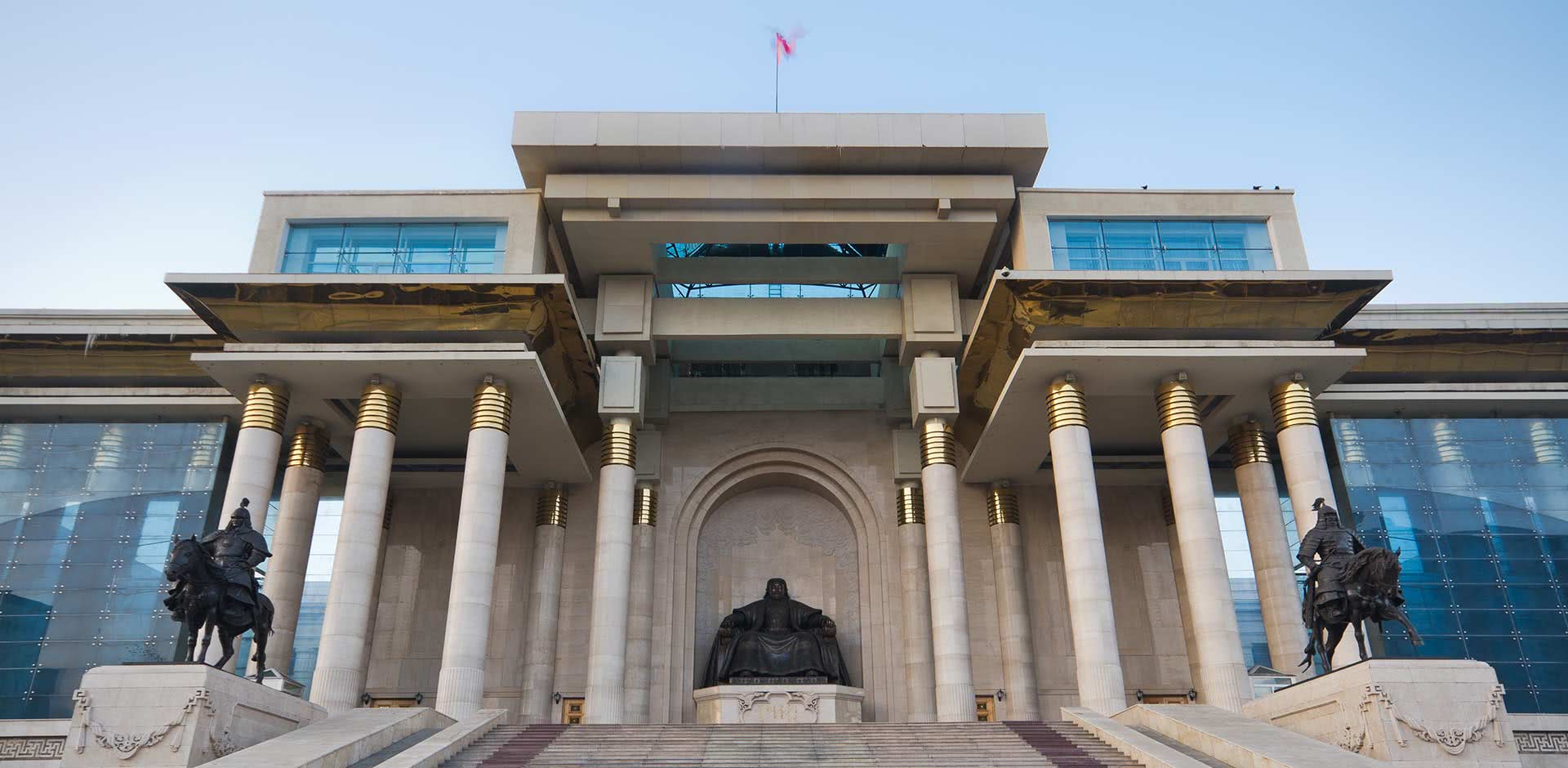 Day 3
North Gobi
This morning, you will be on your way to the northernmost plains of the Gobi Desert. Your camp is situated approximately 90 miles south of Ulaanbaatar. After arrival, you'll enjoy an iconic Mongolian experience - horseback riding across the vast steppes of Central Mongolia. You will have an opportunity to visit Zorgol Khairkhan Mountain, a sacred granite mountain with several springs, a diverse population of wildlife, and centuries of influence on the region's traditions and culture. After that, spend time with a local nomadic family in their ger camp, where you will also be staying this evening.
Day 4
North Gobi
Learn all about authentic Mongolian cuisine today in a cooking class. Mongolian recipes are heavily-influenced by Chinese and Russian cuisine and feature meat and dairy products – a reflection of the nomadic lifestyle of herdsmen. Today you'll prepare – and enjoy – your own hearty Mongolian meal in the camp. Next, you'll set out on a camel trek in the Northern Gobi, traversing vast plains and meeting herdsmen along the way. These nomads are more than happy to share their experiences with you, and will invite you into their ger to relax and swap stories. In the evening, you'll return to camp for another night in your cozy ger.
Day 5
Khan Khentii
Today you'll be driven several hours northeast– or charter a flight– to the green pastures of Khan Khentii, a protected area within the Tuul River Valley where the landscape transitions from steppe to taiga forest. The fertile wilderness here is home to abundant wildlife and when you arrive, you'll be properly introduced the area on horseback. Horses are an integral part of Mongolian culture and locals are already skilled equestrians as young children. Exploring the rivers, forests and grassland of Khan Khentii by horseback is a rewarding and unforgettable experience. Tonight you'll stay at a ger camp in a paddock of wildflowers by the Tuul River. This eco-friendly camp is staffed by workers from local communities and offers private twin tents, hot showers and a cozy candlelit library.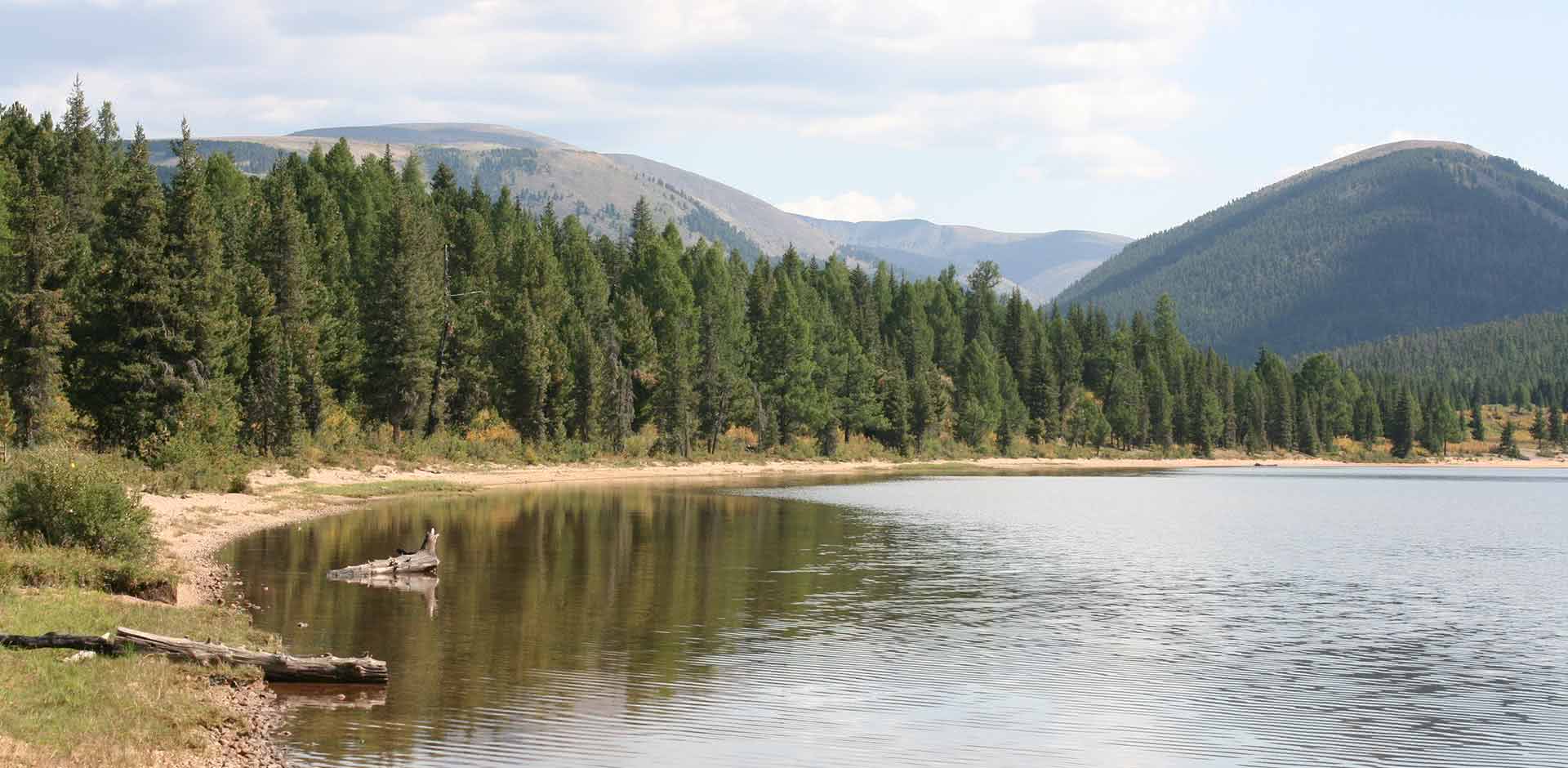 Day 6
Khan Khentii
Enjoy a departure from solid ground today with a Tuul River rafting expedition. Distinct from most rafting experiences, you and your inflatable raft will be transported from the camp to the river via yak-cart. A portable sauna will be set up so you can warm up before your trip down river. Next, you'll enjoy more of the beautiful countryside on a leisurely hike before meeting a nomad family and having lunch in their ger. In the evening, return to your own camp for the night, enjoying the serenity of the unspoilt Khan Khentii wilderness.
Day 7
Departure
Head back to Ulaanbaatar today, where you have time to pamper yourself with spa treatments before flying home. There is a wide selection of world-class spas in Ulaanbaatar, and what better way to prepare for a long flight than with a relaxing massage or refreshing facial. A chauffeur will drive you to the airport in time for your departing flight.
TERMS AND CONDITIONS
Price is based on double or twin hotel room occupancy and includes accommodation, transfers, car/driver, English-speaking guide, activities and entrance fees, breakfasts and some casual lunches while touring. Flights and optional special activities will be quoted separately. Most personal expenses, including dinners, alcoholic beverages, spa treatments and gratuities can be paid on the spot while traveling. Prices may vary depending on season, choice of accommodation and other factors.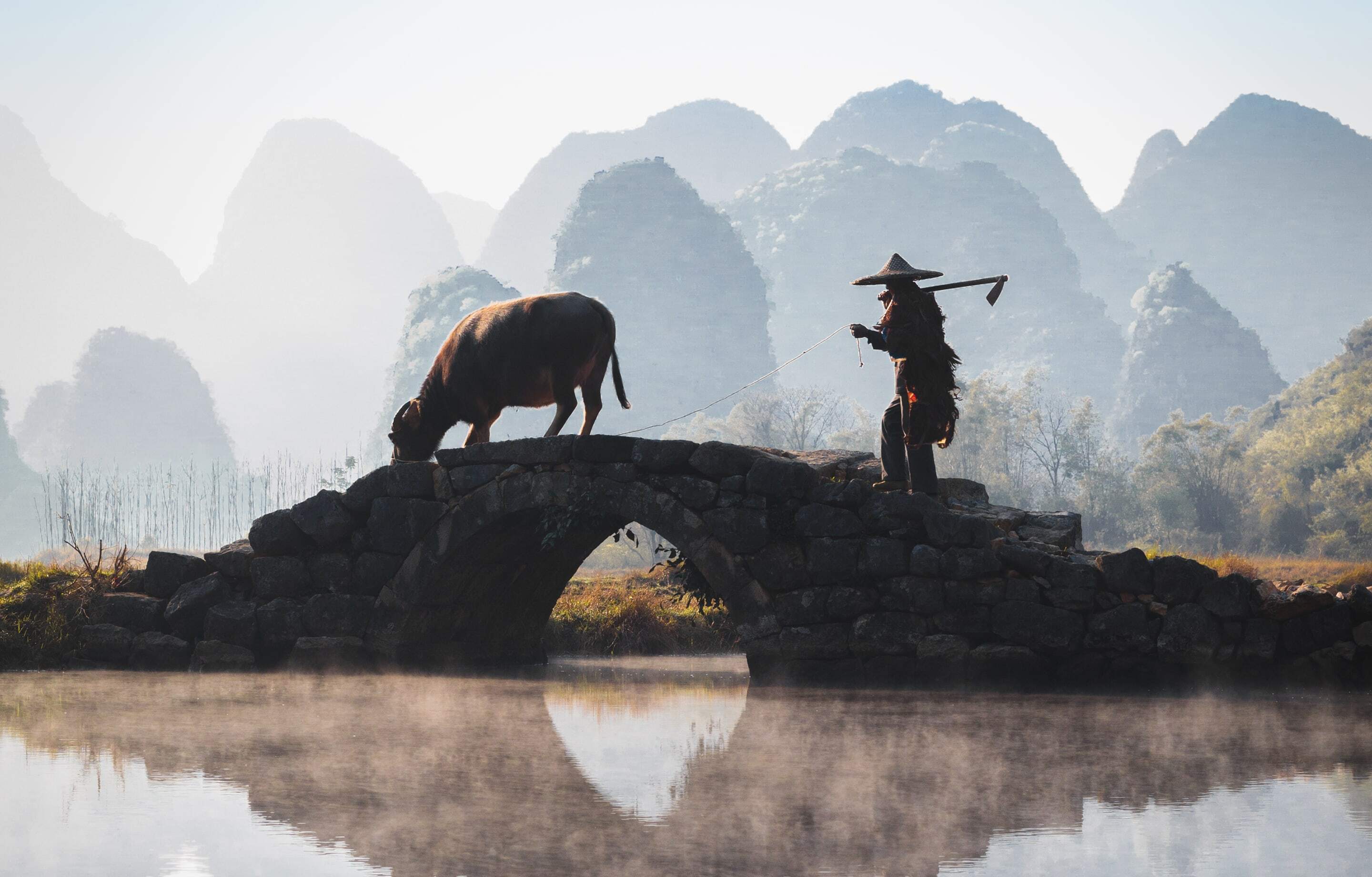 Why Remote Lands?
Exclusively Asia
With Remote Lands you'll travel with people who have made Asia the solitary focus of their own lifelong adventure. As our guest, you'll discover Asia on a journey that is completely, authentically your own, adapted from our own remarkable experiences and adventures over the years.
With Remote Lands you'll travel with people who have made Asia the solitary focus of their own lifelong adventure. As our guest, in the continent that our north American founders Catherine and Jay have adored and explored for decades, you'll discover Asia on a journey that is completely, authentically your own, adapted from our own remarkable experiences and adventures over the years.
Travelogues
An Asia-focused magazine brought to you by Remote Lands – a platform for adventure, luxury, and authenticity from experts and explorers around the continent.
What Others Say
Here is a small selection of the kind words our guests have said about us, as well as features by journalists and travel writers.
From the moment I happened upon the REMOTE LANDS website over a year ago, browsed the options, I knew that this would be well worth it. The entire staff is nothing less than professional with service that made us feel like royals.
This was truly the trip of a lifetime. Magical destinations, the most luxurious hotels in the world, and the most wonderful travel companions we could've wished for. We were treated like family everywhere we went and we have 14 new best friends.
We have used some of the top rated travel specialists all over the world and, without question, Catherine Heald and Remote Lands are at the very top of the list!