Example Itinerary
Ultimate Nepal Trek: Around Annapurna
For the ultimate trekking adventure, head to Nepal and conquer the breathtaking Annapurna mountain range with this epic 20-day tour. Considered to be the most geographically and culturally diverse region for hiking, the Annapurna Mountains are a section of the mighty Himalayas you don't want to miss. During your journey, you'll interact with unique cultures, tribes and castes and experience authentic Nepalese life. You'll also be spellbound by unforgettable scenic views of green valleys, lush forests, alpine meadows, desert plateaus and misty mountains. Wildlife is also abundant in the region and you're sure to spot the elusive snow leopard, wild deer and exotic monkeys.
This itinerary is an example. It's designed to inspire you and provide you with thoughtfully curated ideas. You can choose to do this exact itinerary or completely personalize it. All trips are 100% bespoke.
Highlights
• Culture in Kathmandu: The power of the leaders in the Kathmandu Valley birthed the nation of Nepal. Today, this legacy is found in the vibrant and diverse culture of the capital, where visitors will find cremations at Shree Pashupatinath, a buzzing whirlwind in Durbar Square, and the mighty Boudhanath.
• Hiking the Annapurna Range: Spend more than 10 days trekking the mighty Annapurnas on a journey from east to west that will take travelers through snowcapped mountain peaks, temples, and Himalayan rivers on the way to Jomsom.
• Rhinos, Tigers, and Deer: Chitwan National Park deserves its reputation as one of the best wildlife safaris in Asia, where visitors can go trekking for tigers and spot rhinos from a 4WD.
Day-by-Day
Day 1
Kathmandu
Start your journey by arriving in Kathmandu, the capital of Nepal and transfering to your hotel. Here, you'll meet your welcoming guides and participate in a short briefing about your adventurous trek ahead. In the evening, relax at the hotel and rest up for an exciting day tomorrow.
Day 2
Kathmandu
Today, you'll explore the natural wonders of Kathmandu. After breakfast, head to the historic Kathmandu Valley, a UNESCO World Heritage Site home to over 130 monuments from ancient civilizations. Here, you'll take a private guided tour of the area and discover the exotic Pashupatinath temple, elaborate Swayambhunath religious complex and walk through timeworn streets in the city of Bhaktapur.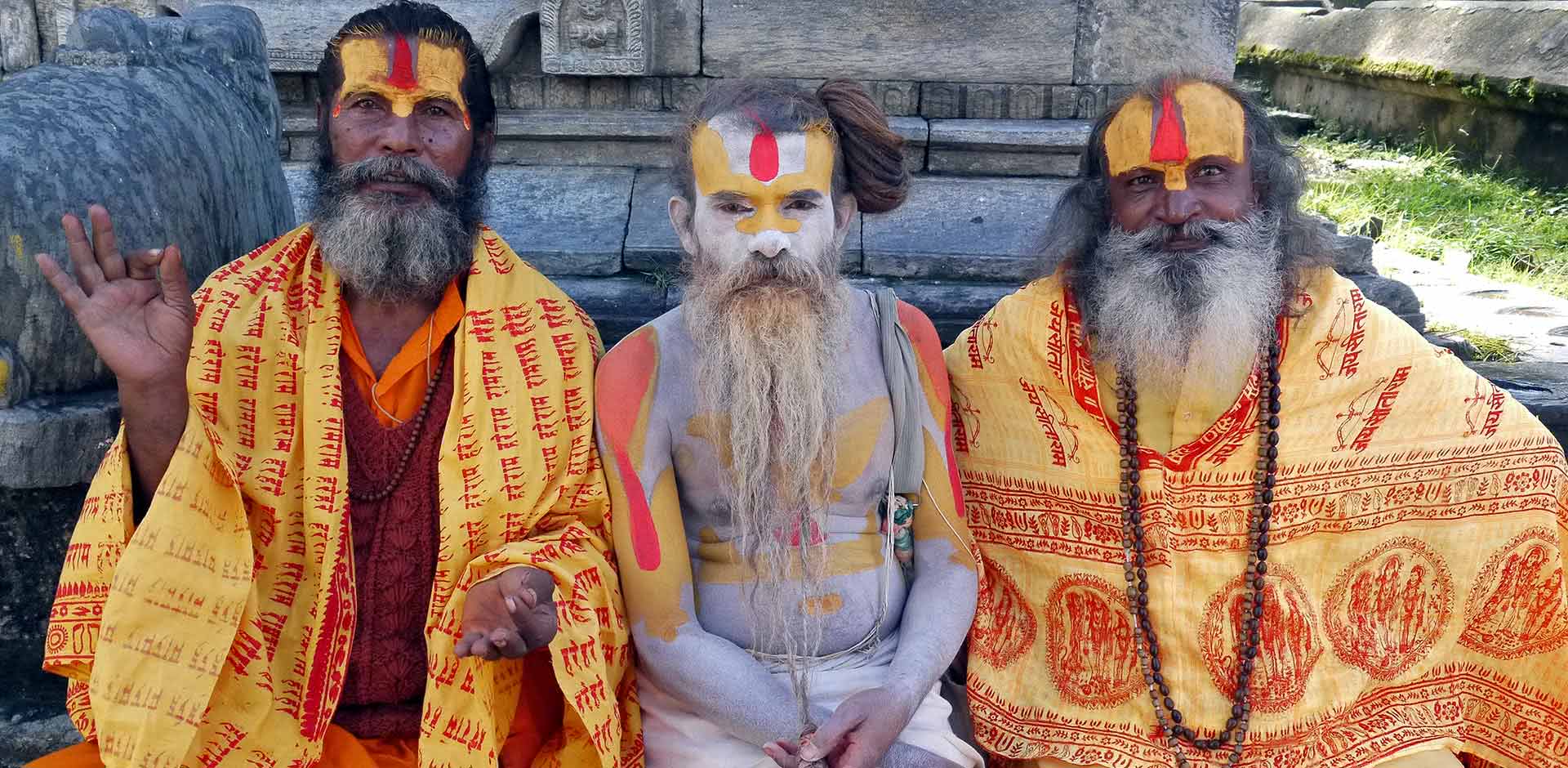 Day 3
Besisahar
Begin the day by enjoying a scenic drive to Besisahar. Here, you'll start your trek and explore the charming town for the day. After lunch, you'll stop at several administrative offices to have your trekking permits approved. In the evening, you'll indulge in a hearty meal and rest at an accommodating overnight camp.
Day 4
Nagi
Start trekking northward in the morning and lose yourself in an environment of lush rice paddies and endless cornfields along the way. You'll stop at Bhalam and then continue across the impressive Khudi Khola suspension bridge. Next, you'll reach the quaint village of Nagi and finish the day with a well-deserved dinner.
Day 5
Jagat
Depart Nangi first thing in the morning and hike to Bahundanda, a remote settlement situated high in the misty mountains. Here, you'll stop for lunch and take in the breathtaking view of Mount Phungi. After, climb down and stop at a majestic waterfall in Syange. Continue a few more hours until you reach Jagat, a rustic village situated along the ridge of a mountain.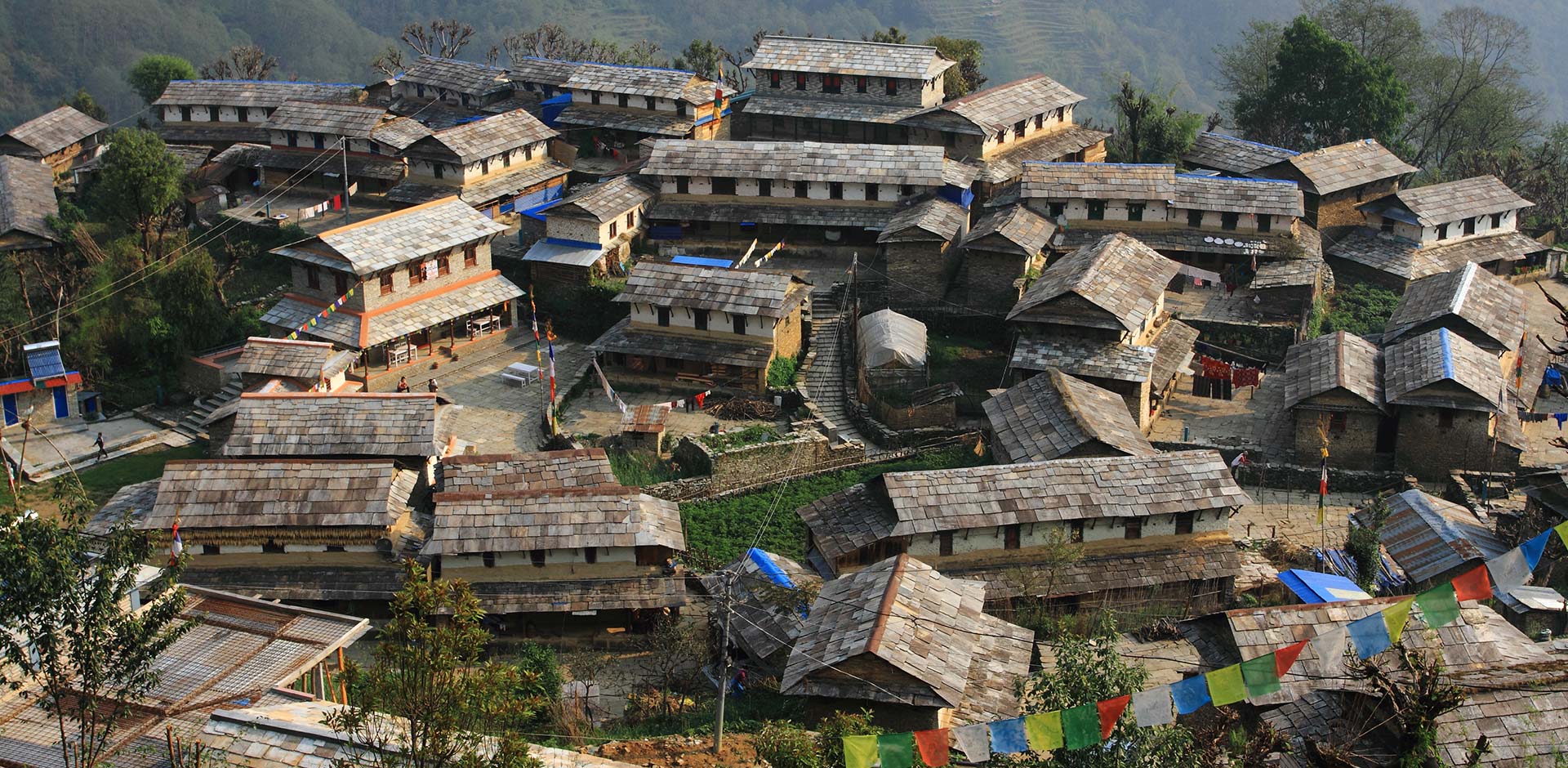 Day 6
Dharapani
In the morning, hike to Chamje and stop for a picturesque lunch at the top of the hill, which overlooks the hamlet. Next, walk along jagged ridges and climb up the hill through a rich bamboo forest. Within an hour, you'll reach Tal, a village situated in the heart of a broad valley. From there, you'll continue on and arrive in the pastoral town of Dharapani in the late afternoon.
Day 7
Chame
Today, you'll cross the humid valleys of the south to the dry regions of the Marsyangdi mountain range. In the morning, you'll pass the tranquil hamlets of Thanchock and Kodo and continue trekking until you finally arrive in Kyupar . Here, you'll stop for a break before proceeding to Chame, the headquarters of the Manang district.
Day 8
Pisang
After breakfast, you'll hike along a beautiful river until you reach the village of Bratang. Here, you'll stop for a hearty lunch and interact with Tibetan locals who mainly populate the hamlet. From there, you'll step into a mountainous pine forest and have the opportunity to plant your own pine sapling. After, head down to Pisang and rest at an overnight camp.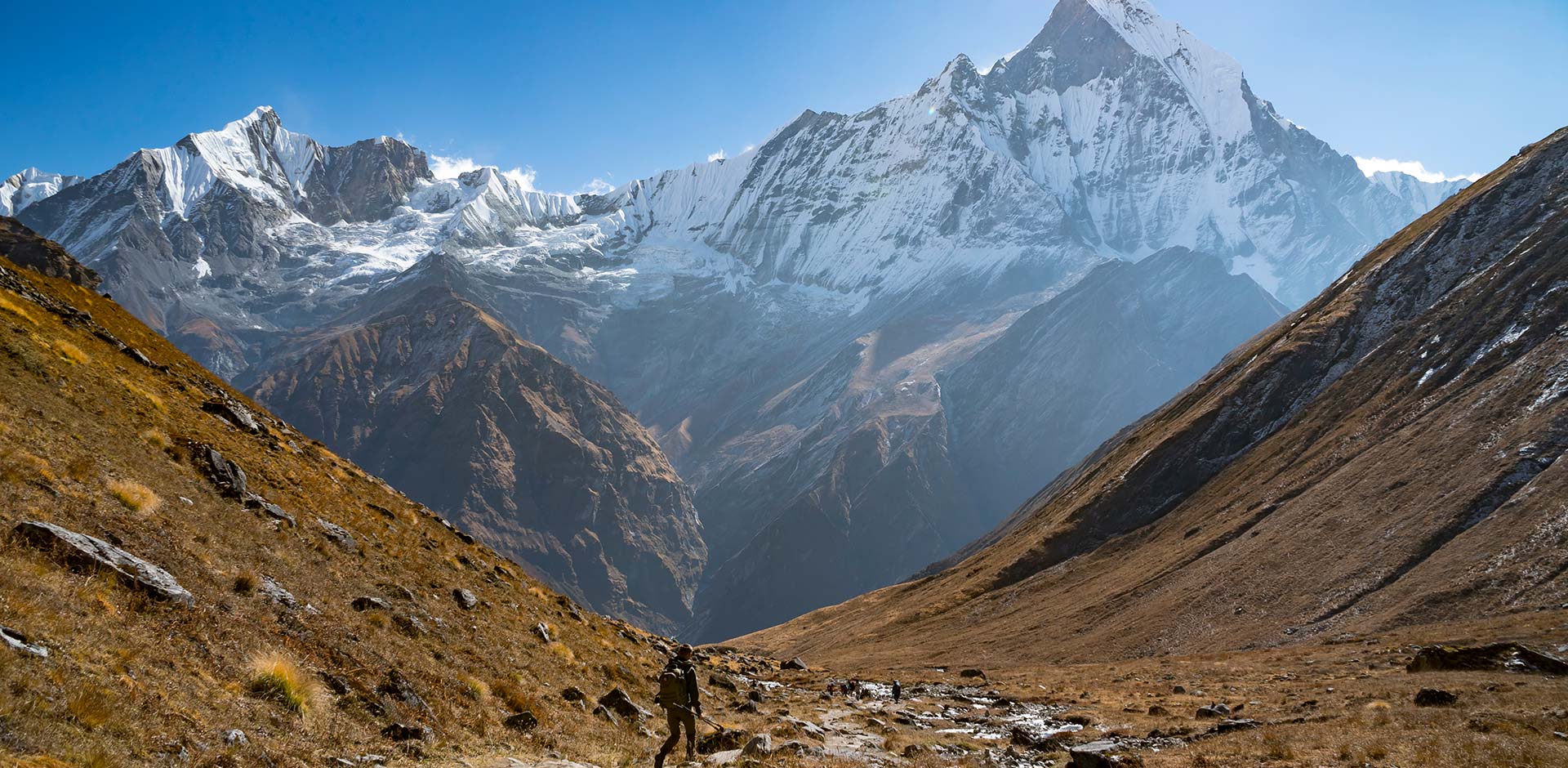 Day 9
Manang
Explore the Pisang region and embark on a climb to a steep pass. At the top, prepare to be spellbound by a scene of rich valleys and misty mountains. After, you'll trek deeper into the valley and catch a glimpse of the Himalaya Mountains before arriving in the ancient village of Hongde. Here, you'll discover the Gompa, an exquisite Buddhist temple filled with sacred religious scroll paintings and prayer books. Depart Hongde and finish the day by hiking to Manang.
Day 10
Manang
Wake up in Manang and enjoy a day of rest. This downtime will help your body adapt to the thin air found in these high altitudes. In the afternoon, you'll take a stroll to the north of the village and gaze upon a panoramic view of the Annapurna IV and II mountains.
Day 11
Ledar
Depart Manang and climb to the hamlet of Tengi. Continue up the hill to Lattar, a Himalayan pasture home to yaks and bovines reared for its wool, milk and used to transport goods. Here, you'll also witness the Himalayan tahr, a wild goat that travels in herds. In the evening, indulge in a satisfying meal and stay the night at the cozy Chuli Ledar camp.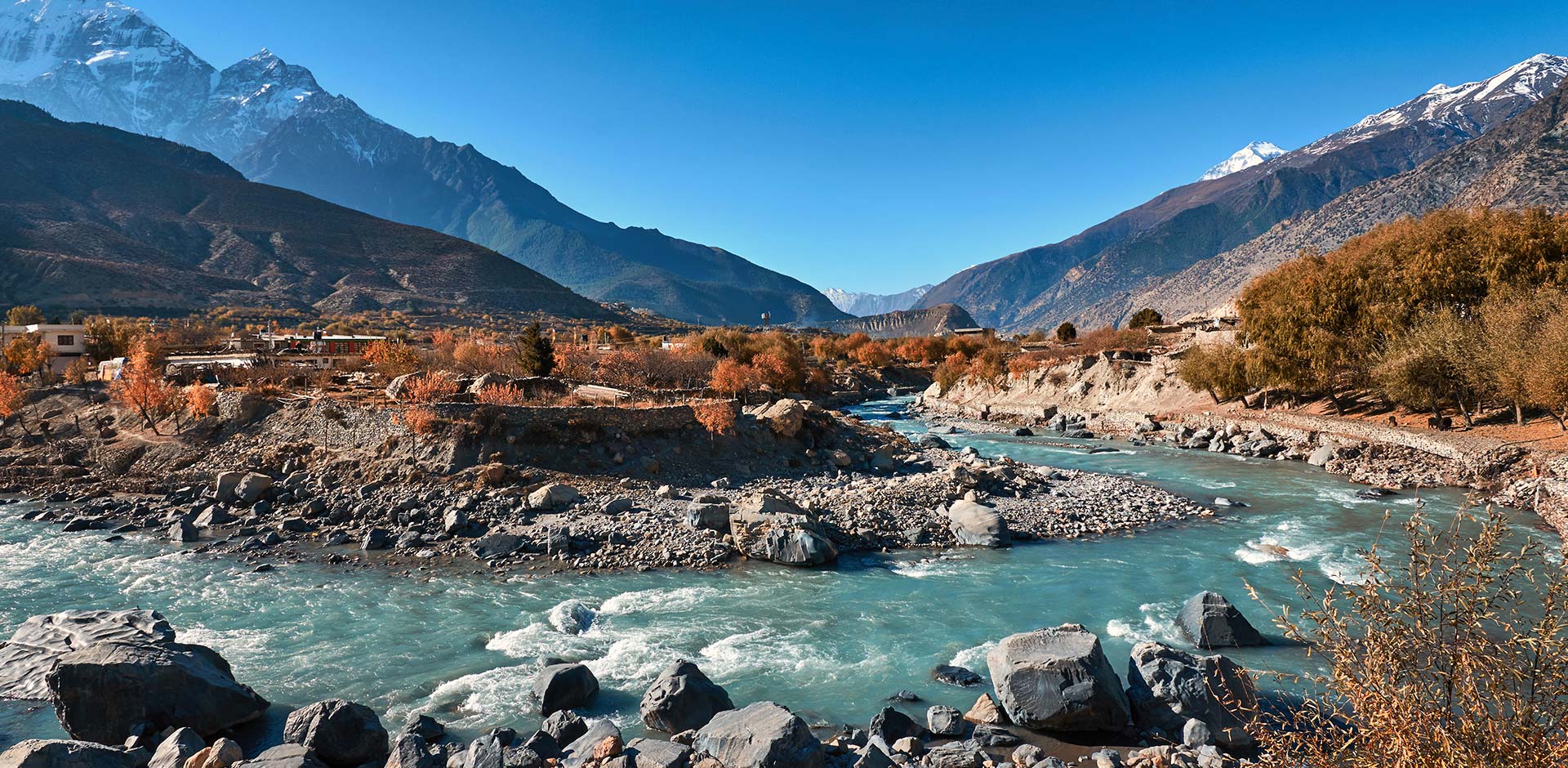 Day 12
Thorung Phedi
In the morning, cross the majestic Thorung-La Pass and reach Thorung Phedi, the foot of the hill situated at an elevation of 13,845 feet. Here, you'll be captivated by a panoramic view of snow-blanketed plateaus. After, you'll retreat to the Thorung Phedi camp and rest for a big trek ahead.
Day 13
Muktinath
Continue further into the mountain range and conquer 20 hills before reaching the summit. Along the way, you'll see prayer flags and small rock statues that adorn the hillsides. At the top, you'll take in the stunning view of the Yakgawa Kang, Khantung Kang and Dhaulagiri mountain peaks. From there, you'll descend to Muktinath and settle in at an overnight camp.
Day 14
Jomsom
Visit Muktinath temple in the morning and take a jeep drive to Jomsom for the night (1.5 hours away), and visit Marpha in the afternoon. You'll stay in the gorgeous mountain resort of Moksha Mustang.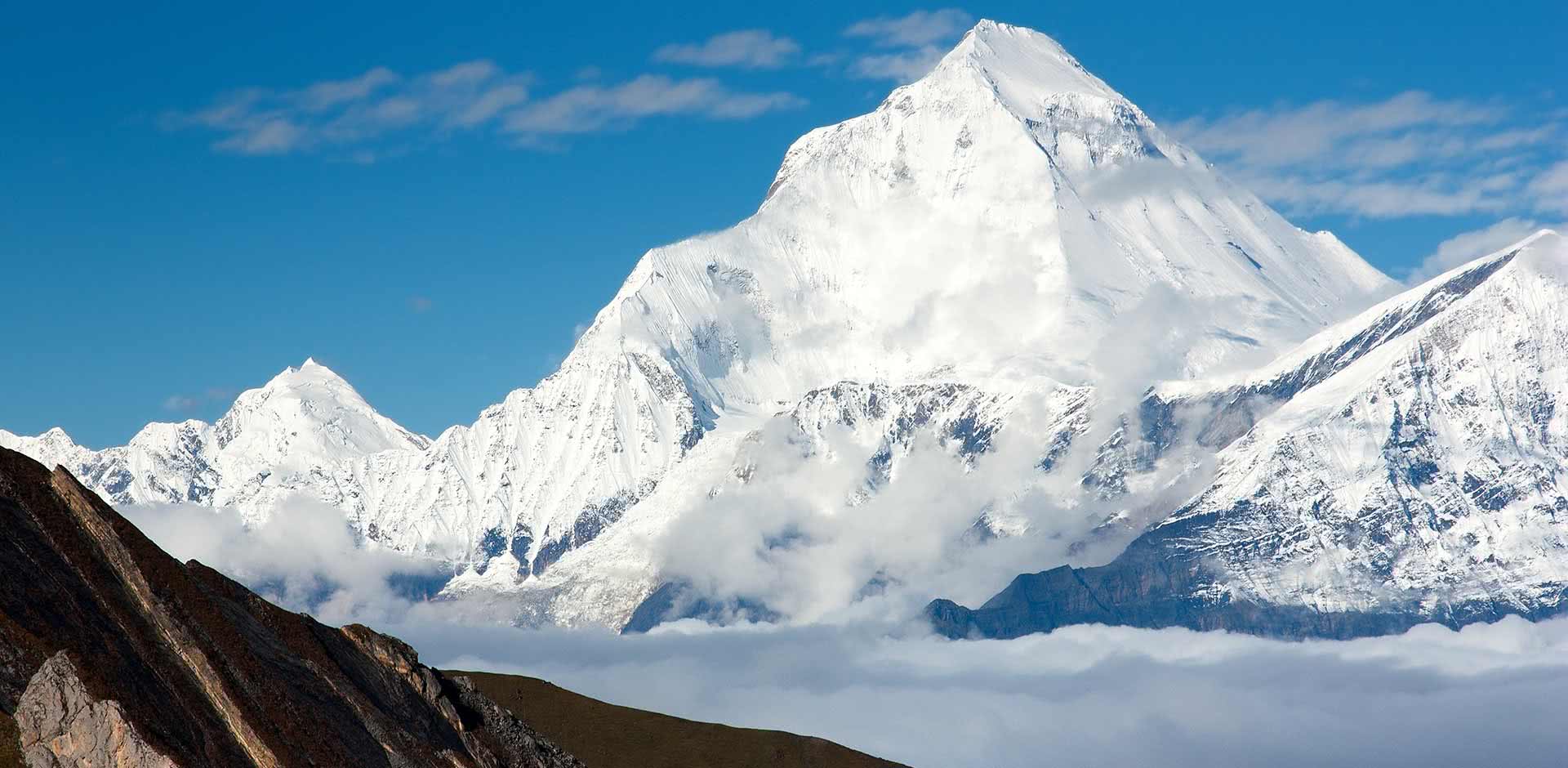 Day 15
Pokhara
Today, you'll take a flight to Pokhara. Upon arrival, you'll enjoying boating on the scenic Fewa Lake. Surrounded by rich forests, you can also expect to spot monkeys lingering nearby. Later, you'll head to your accommodation, Begnas Lake Resort.
Day 16
Chitwan National Park
Fly to Chitwan in the morning, soaring over impressive terraced rice fields and scenic countryside along the peaceful Trishuli River. In the late afternoon, indulge in a satisfying dinner and check in to the local resort in town. Relax at the hotel in the evening and rest up for an adventurous day ahead.
Day 17
Chitwan National Park
Head to Royal Chitwan National Park and participate in thrilling jungle activities for the day. Here, you'll spoil yourself with an exciting elephant safari and get the chance to come face-to-face with the magnificent creatures. After, you'll hop in a canoe and paddle through scenic lakes. Finish the adventure with a peaceful nature walk and spot tropical birds along the way.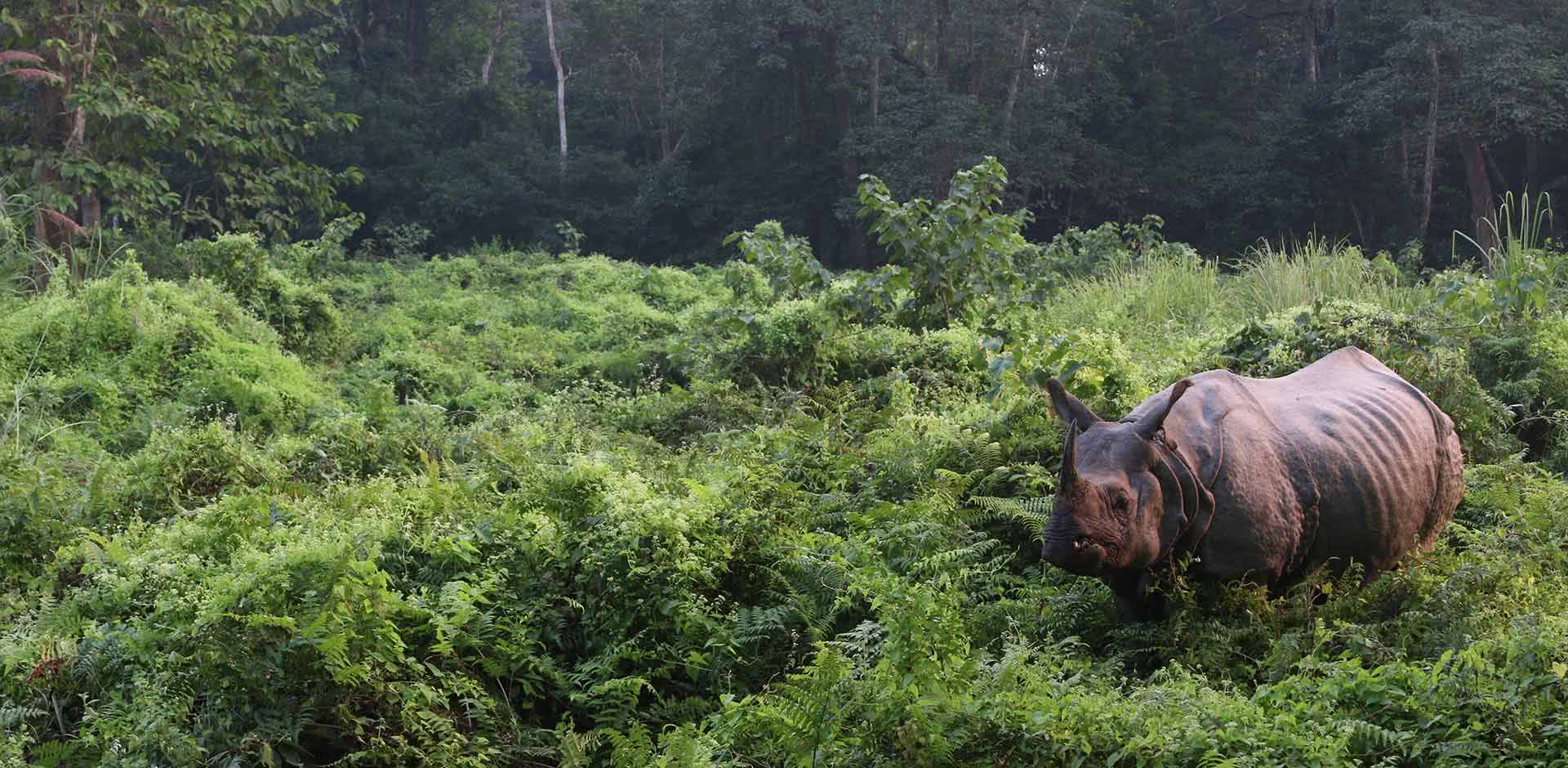 Day 18
Kathmandu
Today, you'll depart Royal Chitwan National Park and return to Kathmandu. Take a drive to the capital and enjoy the rest of the day at your leisure. We recommend visiting the Narayanhiti Palace Museum, the former home of the Royal family. Here, you can take a stroll through elaborate halls and tour the exotic garden full of bamboo groves and home to giant fruit bats.
Day 19
Kathmandu
Spend the day at your leisure in Kathmandu. We recommend shopping at the bustling Bishal Bazar. Here, you can have clothes custom made with the finest fabrics for an inexpensive price. In the evening, you'll attend a farewell dinner at a local restaurant and enjoy one last authentic Nepalese meal.
Day 20
Departure
On your final day, we wish you farewell and are more than happy to assist you with your next travel arrangements. Head to Tribhuvan International Airport and check in for your flight home or to your next exciting travel destination. For those staying in Kathmandu, we recommend paying a visit to Swayambhunath, one of the most sacred Buddhist sites in the country. Here, you'll take in an amazing view of the city and spot curious monkeys nearby.
TERMS AND CONDITIONS
Price is based on double or twin hotel room occupancy and includes accommodation, transfers, car/driver, English-speaking guide, activities and entrance fees, breakfasts and some casual lunches while touring. Outside Kathmandu, accommodation is full board and includes some tented camping. Flights and optional special activities will be quoted separately. Most personal expenses, including dinners, alcoholic beverages, spa treatments and gratuities can be paid on the spot while traveling. Prices may vary depending on season, choice of accommodation and other factors.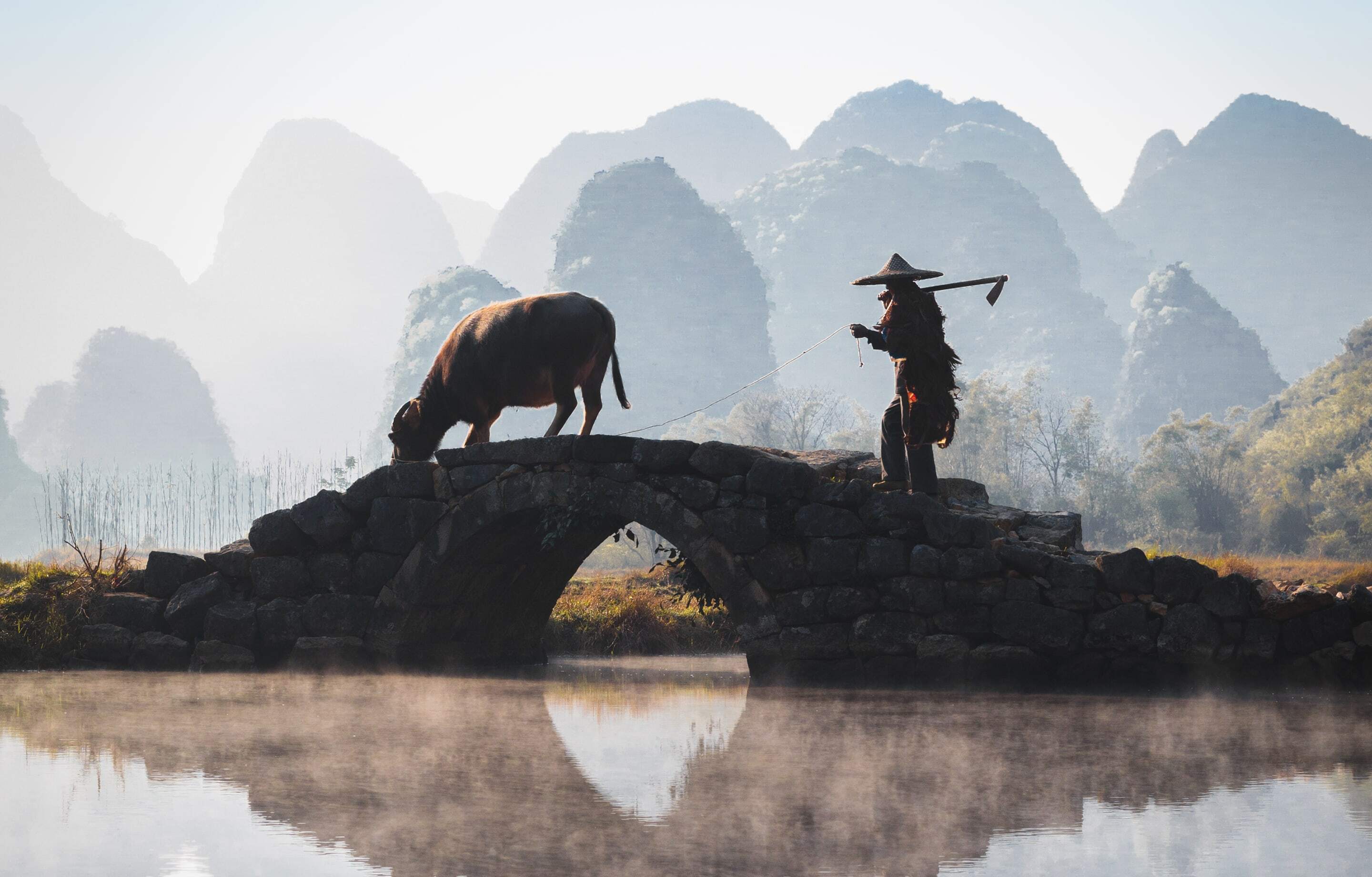 Why Remote Lands?
Exclusively Asia
With Remote Lands you'll travel with people who have made Asia the solitary focus of their own lifelong adventure. As our guest, you'll discover Asia on a journey that is completely, authentically your own, adapted from our own remarkable experiences and adventures over the years.
With Remote Lands you'll travel with people who have made Asia the solitary focus of their own lifelong adventure. As our guest, in the continent that our north American founders Catherine and Jay have adored and explored for decades, you'll discover Asia on a journey that is completely, authentically your own, adapted from our own remarkable experiences and adventures over the years.
Travelogues
An Asia-focused magazine brought to you by Remote Lands – a platform for adventure, luxury, and authenticity from experts and explorers around the continent.
What Others Say
Here is a small selection of the kind words our guests have said about us, as well as features by journalists and travel writers.
From the moment I happened upon the REMOTE LANDS website over a year ago, browsed the options, I knew that this would be well worth it. The entire staff is nothing less than professional with service that made us feel like royals.
This was truly the trip of a lifetime. Magical destinations, the most luxurious hotels in the world, and the most wonderful travel companions we could've wished for. We were treated like family everywhere we went and we have 14 new best friends.
We have used some of the top rated travel specialists all over the world and, without question, Catherine Heald and Remote Lands are at the very top of the list!