If you think those postcard-perfect gumdrop mountains are beautiful, just wait to see what Raja Ampat is hiding underwater. Raja Ampat is a good destination for divers year-round, but when the weather calms in winter, almost nowhere else on earth can claim such awesome biological diversity. Conservation groups estimate there are 1,300 species of fish, 700 species of mollusks, and 537 species of coral in Raja Ampat; so, if you're a completionist, you better get started now.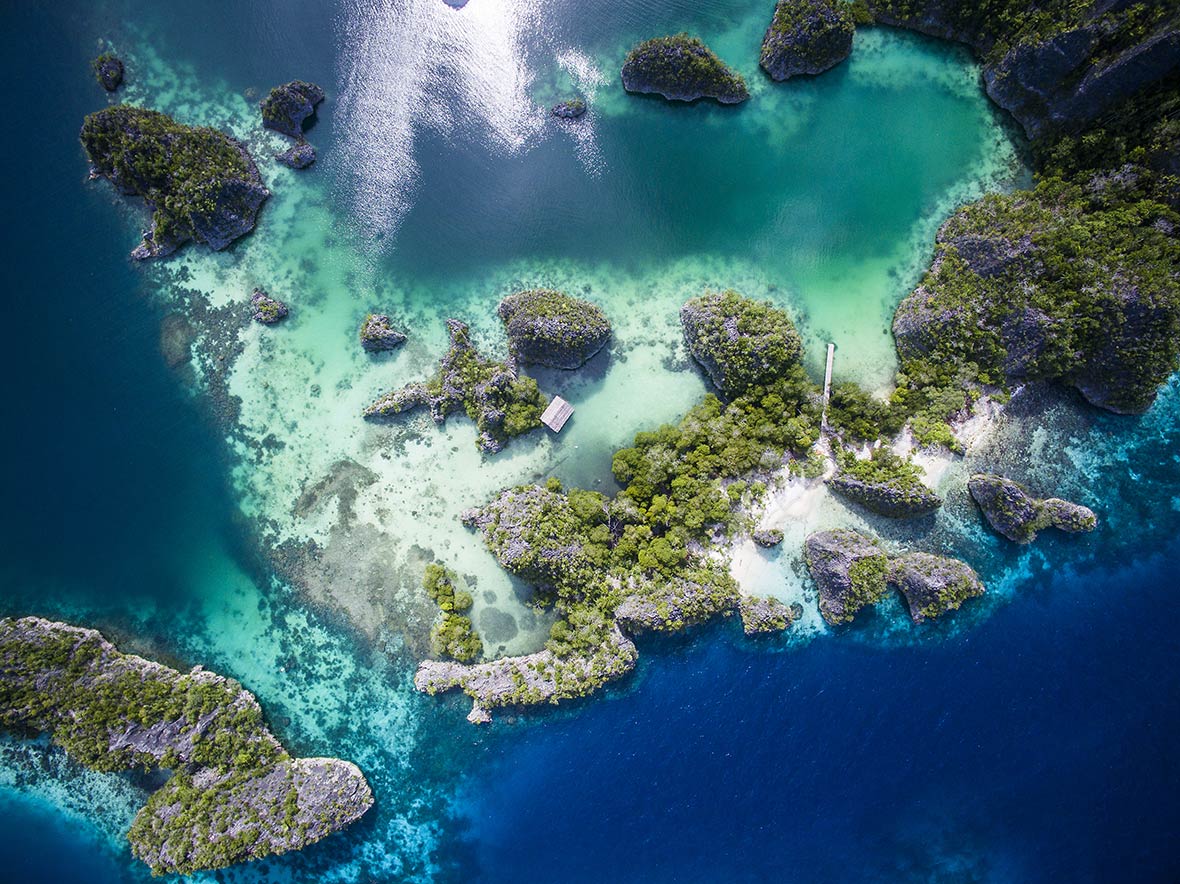 Kri, Glam, Misool – the list of diveable locations is endless. There are more than 1,500 islands and caves in the Raja Ampat area, and every one hosts its own special features. Mios Kon features a 25-meter coral column, Blue Magic has whirlwinds of manta rays, and throughout visitors will be on the lookout for whale sharks and other large fauna to snap with their GoPro. And it's not just the wildlife: South Waigeo, Kabui Bay, and Sawandarek feature world-class wreck dives.
Even if you're not into diving or are uncertified, the calm waters and constant island options mean that travelers are never far from a snorkeling opportunity. For the landlubber, there are worthwhile hiking experiences in Piaynemo and Waigeo.
Why 2020? Raja Ampat finds itself in a comfortable middle ground at the moment: not too developed, not too difficult to explore. The private boat options are exclusive and the luxury resort options are few, a perfect equation for an ideal diving holiday.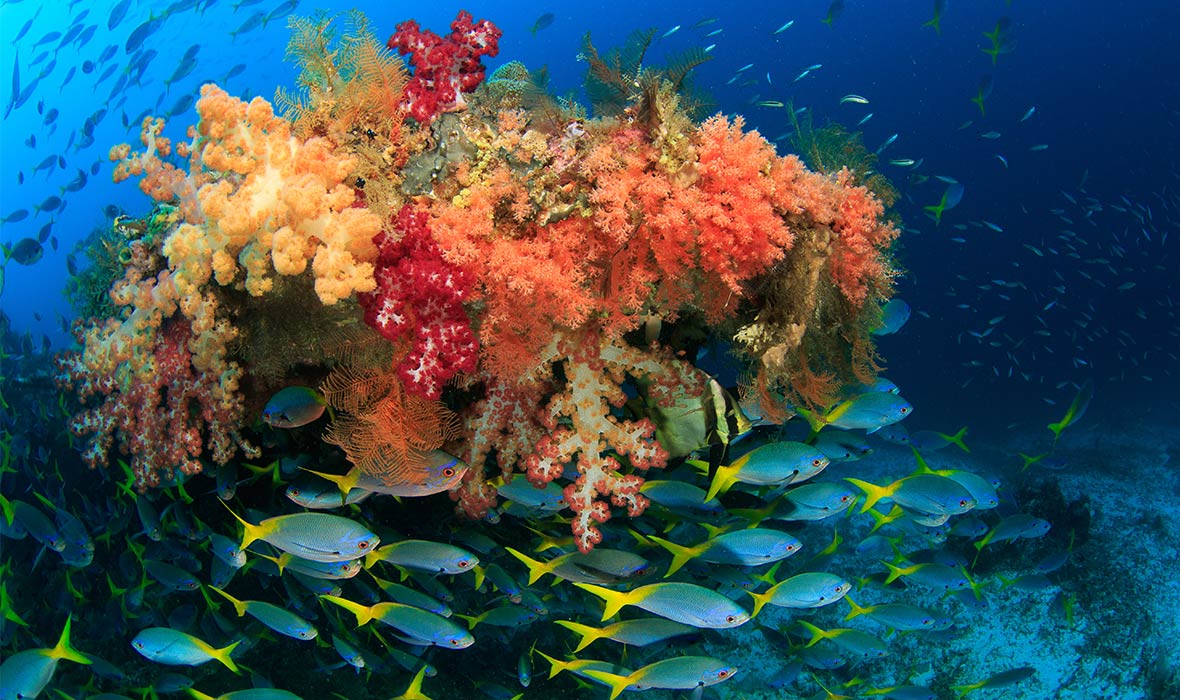 The answer for where to stay in Raja Ampat is simple: private schooner. Sure, there are a few luxury options around Raja Ampat, such as the Misool Eco Resort, but the fact of the matter is that you will need a private ship – perhaps a phinisi in the traditional Indonesia style – to see what you want in this region of the world. Why settle in one place when there are 40,000 square kilometers of natural magic waiting for you on the waves? That said, recent months have provided a more communal option than the traditional private schooner. Aqua Blu – from Aqua Expeditions – is providing seasonal journeys to Raja Ampat in line with the quality of voyages like the Aqua Mekong. The Kudanil Explorer is one of the more interesting ships to cruise Raja Ampat, with space for just 16 guests in eight berths.
"Even if you are not a diver, there's still so much to see underwater in Raja Ampat. You can snorkel at one of the many jetties, such as on Arborek Island, and still see a whole host coral creatures." – Travel writer Zinara Rathnayake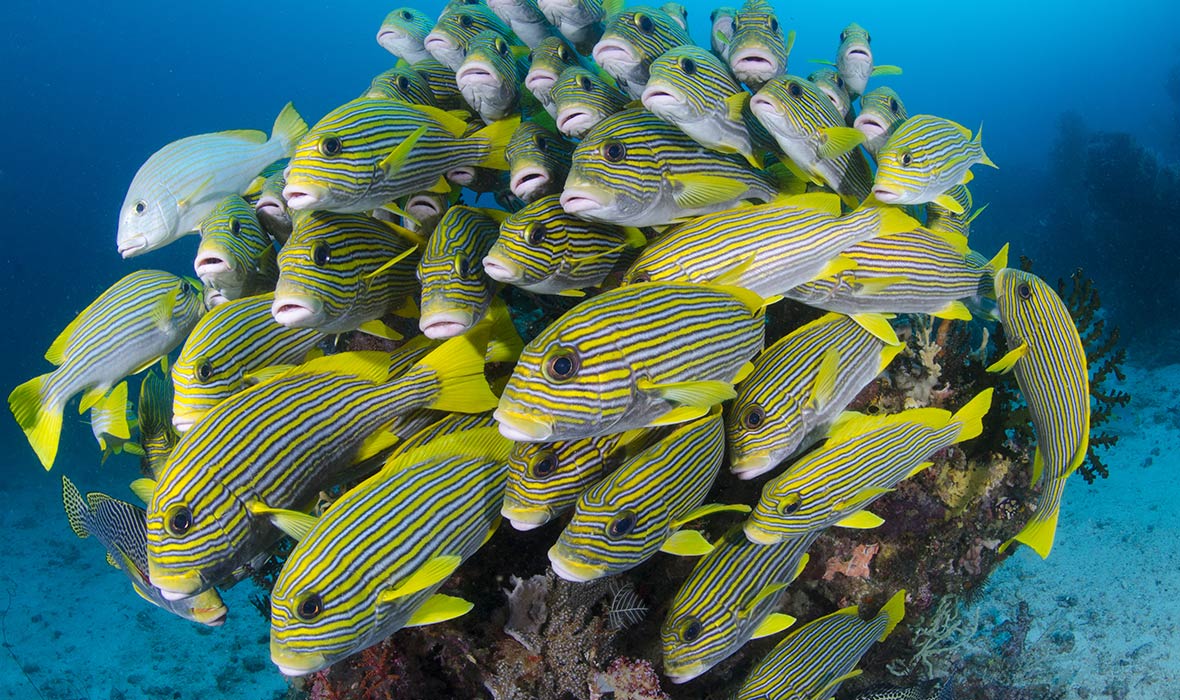 ISLAND HOPPING: Look for groupers in Kri, kayak the lagoons of Wayag, or just take a lazy stroll on an abandoned beach. With more than a thousand islands from which to choose – most of which are uninhabited – travelers can have their pick of the best islands in the whole of Southeast Asia.
TREKKING: Waigeo, the largest island in Raja Ampat, has quite a few trekking options for travelers who want to give their sea legs a workout. The inland area is home to a thick jungle and plays host to a number of species naturalists will want to check off their list.
MISOOL ECO RESORT: Take a break from the private schooner to explore the luxury Misool Eco Resort. Dive, kayak, snorkel, and explore your way around the Misool area, leaving nothing behind but footprints.