Example Itinerary
Classic Japan
Duration

19 days / 18 nights
Price Per Person
Destinations
Experience the best of fascinating, beautiful, and unique Japan. This 14-day journey of luxury travel and hotels showcases a balanced and eclectic mix of Tokyo's trendy and famous districts, Kyoto's historical temples, Kanazawa's handicraft culture, Naoshima's contemporary art, and Osaka's gastronomic obsession. From traditional to ultra-modern and everything in between, the sights and experiences of this classic trip are nothing less than quintessential Japan.
This itinerary is an example. It's designed to inspire you and provide you with thoughtfully curated ideas. You can choose to do this exact itinerary or completely personalize it. All trips are 100% bespoke.
Highlights
New & Old Tokyo: Experience the confluence of ultra-modern and old traditions in capital Tokyo which boasts ancient temples, Showa-era memorabilia shops, dazzling digital art, and surreal architecture.
Iconic Kyoto: Kyoto's treasured ancient sites still stand after being largely spared during WWII. Visit the must-see temples and shrines amongst Kyoto's collection of over 1,600.
Art Islands: Admire popular and obscure contemporary art in the middle of the Seto Inland Sea. The Art Setouchi Triennale, one of the biggest art festivals in Japan, is held every three years amongst these islands.
Osaka Street Eats: Snack your way through Osaka, nicknamed The Nation's Kitchen. Street food unique to Osaka includes deep fried skewers, octopus balls, and Osaka-styled savory pancakes.
Day-by-Day
Day 1
Tokyo
Touch down at Narita International Airport where you will be met and privately whisked to Tokyo, Japan's exciting capital, an hour's drive away. Futuristic yet rooted in tradition, ordered yet chaotic, Tokyo has something for everyone. Check in to your luxury hotel of choice and get rested up for the adventure ahead.
Day 2
Tokyo
Start your exploration of Tokyo at its iconic fish and fresh markets: First, see the newer relocated Toyosu fish market, followed by a stroll through the original Tsukiji's outermarket. Although the famed inner fish market has moved to Toyosu, the outermarket still remains at the original site and offers visitors around 500 whoelsale and retail shops selling fresh produce and seafood as well as ready to eat food and kitchen items. While here, we suggest you take the opportunity to savor the freshest and best-quality sushi breakfast in the world. For foodies and those seeking the unique, choose the ultimate experience of shopping at the market with a Michelin-starred sushi chef, then go back to his restaurant for a hands-on lesson on the art of sushi making. Then, take in some history at the informative Edo Tokyo Museum and stroll through the Imperial East Gardens. Wrap up the day with panoramic views of the metropolis. Although Tokyo Tower is the popular observation site, the Mori Museum's sky deck is a hidden gem which allows for a more peaceful and less crowded view with the added benefit of contemporary art.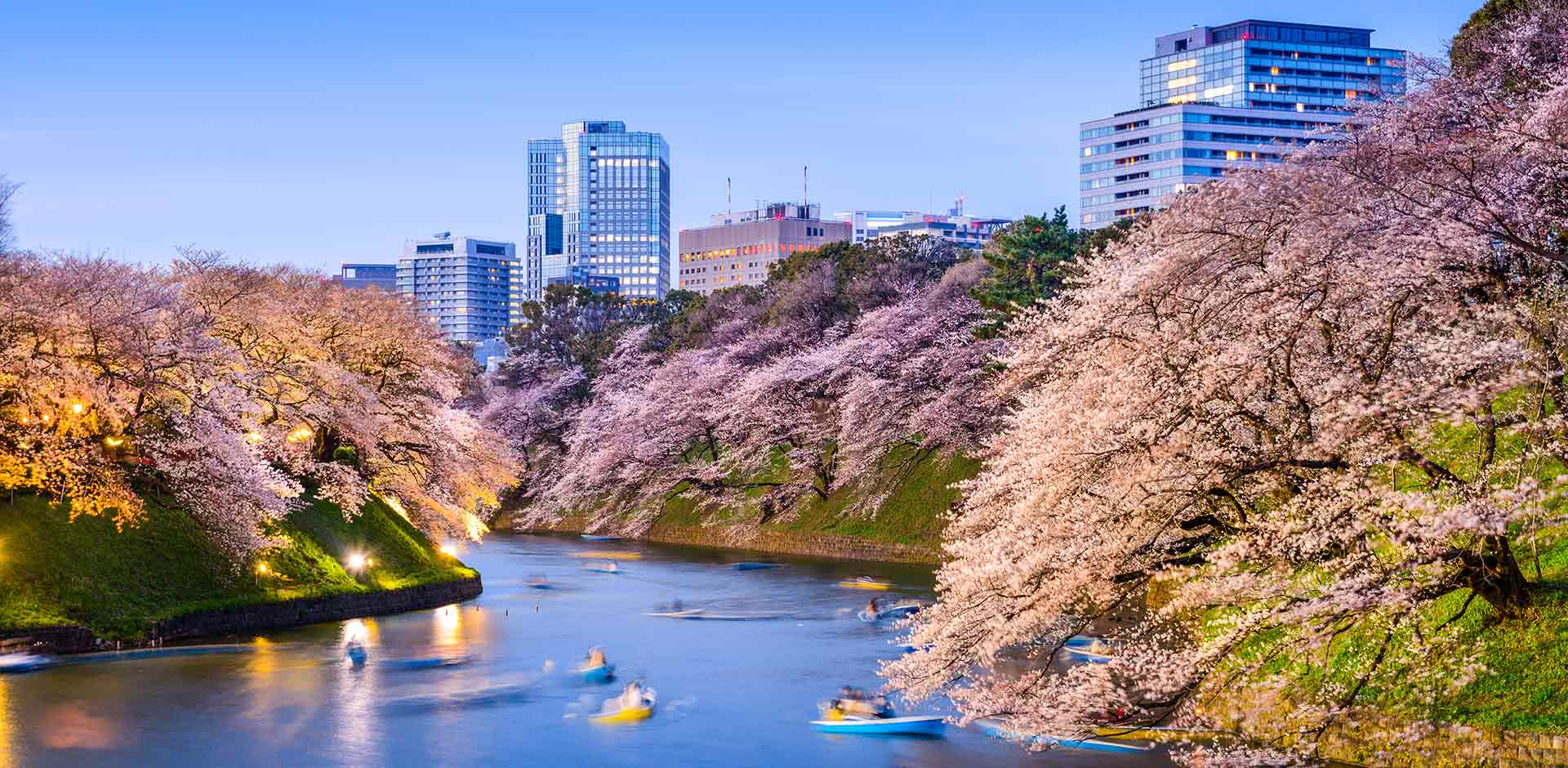 Day 3
Tokyo
See Tokyo's most colorful and oldest temple, Sensoji, which is the most widely visited spiritual site in the world. The pathway up to the temple, called Nakamise, is lined with shops selling traditional goods and snacks adding to the bustling convivial atmosphere. A short distance away is buzzing Akihabara, Tokyo's electric town best known for its electronics and underground youth culture. Maid cafes, video game arcades, pachinko parlors, and shops selling manga, anime, and dolls can all be found here. Stimulate your senses even further at teamLab's Borderless digital art exhibition which showcases dynamic interactive installations of mirrors and colorful LEDS. Wind down your exciting day with a trance-inducing fire ritual at a local temple. The fire is believed to burn away negative energies and many visitors come to make wishes and have their personal belongings such as phones and purses blessed by the fire.
Day 4
Tokyo
Continue your exploration of Tokyo today with a visit to the well-known and revered Meiji Jingu Shrine, located within the peaceful Yoyogi park. Next door is funky, trendy Harajuku, and Japan's version of the Champs-Elysees, known as Omotesando. Stroll the lanes lined with international high-end shopping mingled with kawaii fashion boutiques, crepe shops, vintage stores, and animal cafes. Take a moment to sip a coffee accompanied by a kitten, miniature pig, hedgehog, or owl. Enjoy different flavors of Tokyo and spend your afternoon exploring two lesser-visited characteristic neighborhoods, Shimokitazawa and Daikanyama. Also known as Shimokita, this hip cultural quarter is the place to go for old-Tokyo vibes with mural-painted lanes lined with stylish stores for vintage clothes and vinyl, brewpubs, and craft cafes. Daikanyama is a laid-back sophisticated area dense with upscale low-rise architecture, beauty salons, small exclusive boutiques, and open-air cafes.
Day 5
Yamanaka Onsen
Today is it onward to Kanazawa, known for its well-preserved Edo-era districts, gold leaf production, and traditional handicrafts. Travel by bullet train at 160 miles an hour, a quick journey of only 2.5 hours long. Upon arrival, head straight to Omicho market where you sample your way and choose amongst over 180 shops and restaurants. After lunch, take a short walk over to the popular 21st Century Museum of Contemporary Art and get lost amongst its maze of interconnecting rooms and galleries. Also a staple in Kanazawa is the Kenrokuen Gardens, one of the three great gardens of Japan. Finally, stroll amongst the charming samurai and tea districts where you can sample matcha tea or the Instagram-able soft serve cone covered in gold leaf. After your tour of the city, drive along the coast to quiet Yamanaka Onsen and check into your ryokan, a traditional Japanese inn. Tonigh you will be treated to an elaborate kaiseki dinner, a multi-course meal of seasonal ingredients and a point of pride of ryokans.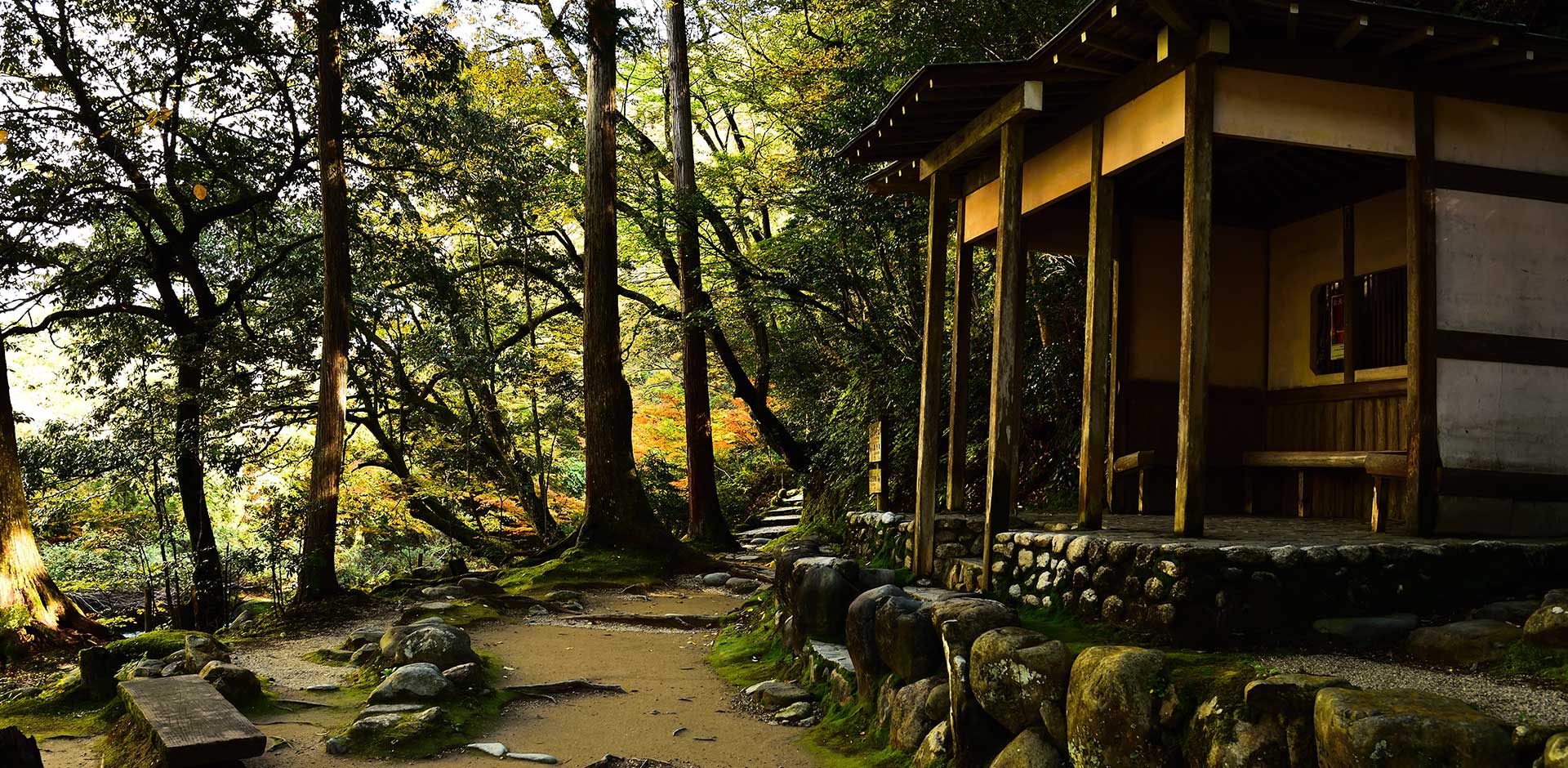 Day 6
Yamanaka Onsen
Take a morning stroll along the town's small main street, filled iwth cafes, restaurants, and galeries displaying local crafts such as lacquerware and ceramics. Depending on your interest, we will arrange appointments at exclusive ateliers to meet the artisans and watch their craft in the making. Return to your luxury ryokan and spend the rest of the day as you wish, whether relaxing in your private hot spring stone bath, enjoying the sculpted gardens, or walking along the picturesque gorge nearby.
Day 7
Kyoto
Travel onward today by bullet train to the cultural capital of Japan, Kyoto, home of over 1,600 temples and shrines. Dive straight in with a visit to Nijo Castle the stronghold and residence of the Tokugawa shoguns (warlords) who once wielded power over the emperor for over 200 years. Stop by Nishiki Market, a five-block long shopping street where you can find seasonal foods and Kyoto's specialities. Get a taste of old Kyoto as you stroll uphill along Higashiyama's main street lined with wooden buildings and traditional merchant shops. Narrow lanes branching off offer small shops and restaurants that have been catering to visitors and pilgrims for centuries. At the top of the hill, come upon the famed Kiyomizudera, the Pure Water temple.Its Otowa Waterfall has three separate streams that are said to grant different benefits to those who drink the water. As the sun sets, meander your way down to Gion, the geisha district, just as it comes alive. If you're lucky, you may glimpse a geisha making her way down the cobbled streets to a teahouse.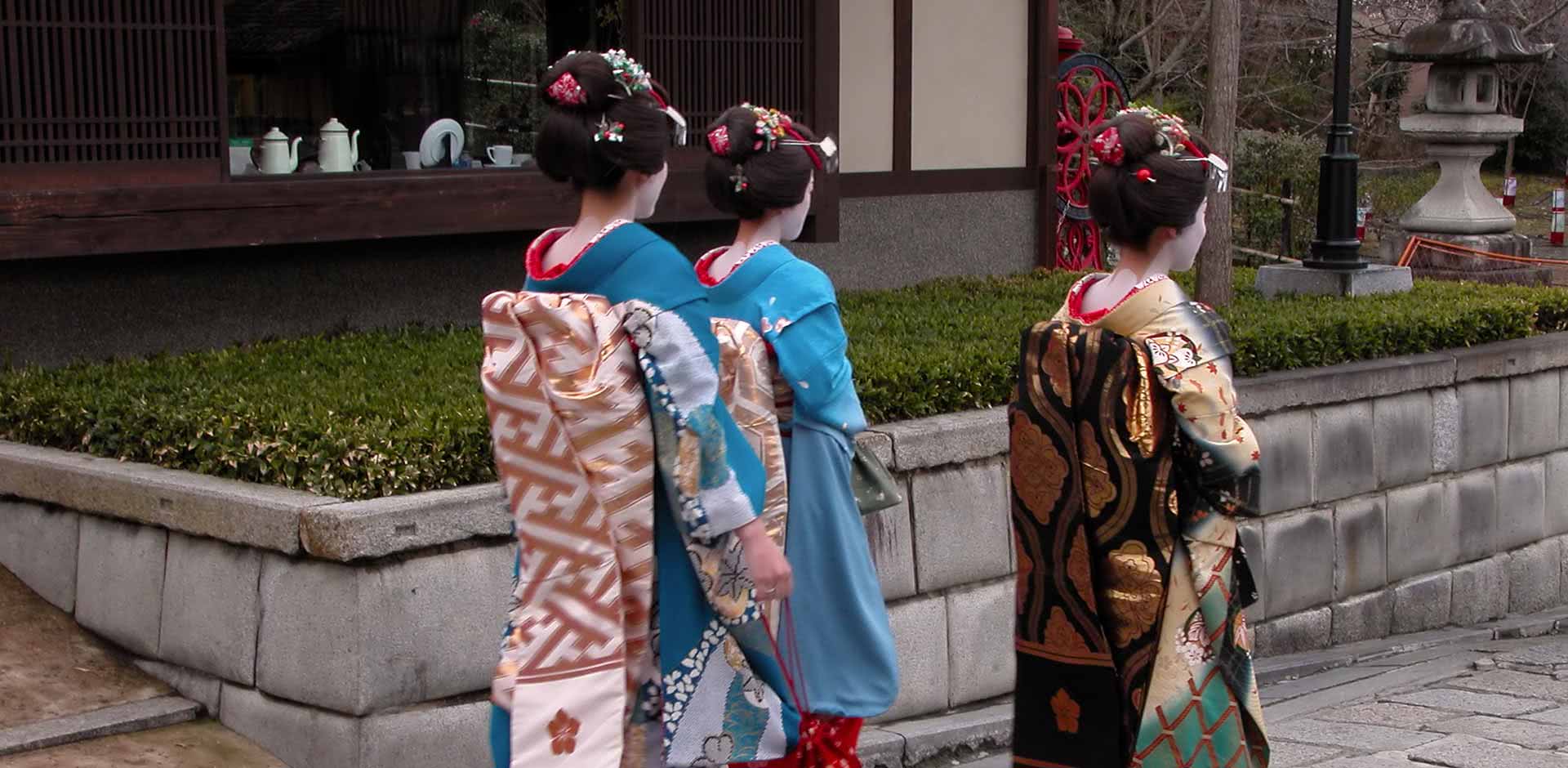 Day 8
Kyoto
Start today with a moment of zen at Japan's most famous rock garden at Ryoanji temple followed by taking in the stunning Golden Pavilion at Kinkakuji. Then, head across towards the mountains where you will find Tenryuji, the greatest of the city's five great Zen temples. This Arashiyama area is especially scenic and can be enjoyed at Togetsukyo Bridge, the bamboo forest, and the monkey park atop a hill. If you wish, take a pleasure cruise of the Sagano river atop a traditional boat or the sightseeing train that travels along the riverside.
Day 9
Kyoto
Just an hour's drive away is the ancient capital city of Nara, an unmissable daytrip from Kyoto. Nara is home to some of Japan's oldest, largest, and historically significant temples including Todaiji, Kasuga Grand Shrine, and Isuien. Aside from the temples, Nara is known for its friendly Sika deer found wandering the deer park being hand-fed crackers by visitors. For a special experience, opt to arrive early morning at the deer park where we can arrange for the deer to be called by French horn especially for you. Also visit Naramachi, the former merchant district which has preserved traditional residential buildings and warehouses. On the way back to Kyoto, stop by Fushimi Inari, the famous shrine with thousands of red torii gates.
Day 10
Naoshima Island
Depart from historical and spiritual Kyoto for modern and creative Naoshima Island. Train, car, and ferry will get you to this small art island in the Seto Inland Sea. Dotted with art museums, installations, and sculptures, Naoshima is the premier destination for contemporary art. Even the island's municipal buildings and schools were designed by a modern architect. Explore the various art museums and spaces such as Chichu Museum, Art House Project, Ando museum, and Lee Ufan Museum. While on Naoshima, you will be staying at Benesse House which is a resort and modern art museum. Hotel guests have the added privilege of after-hours access to its impressive museum.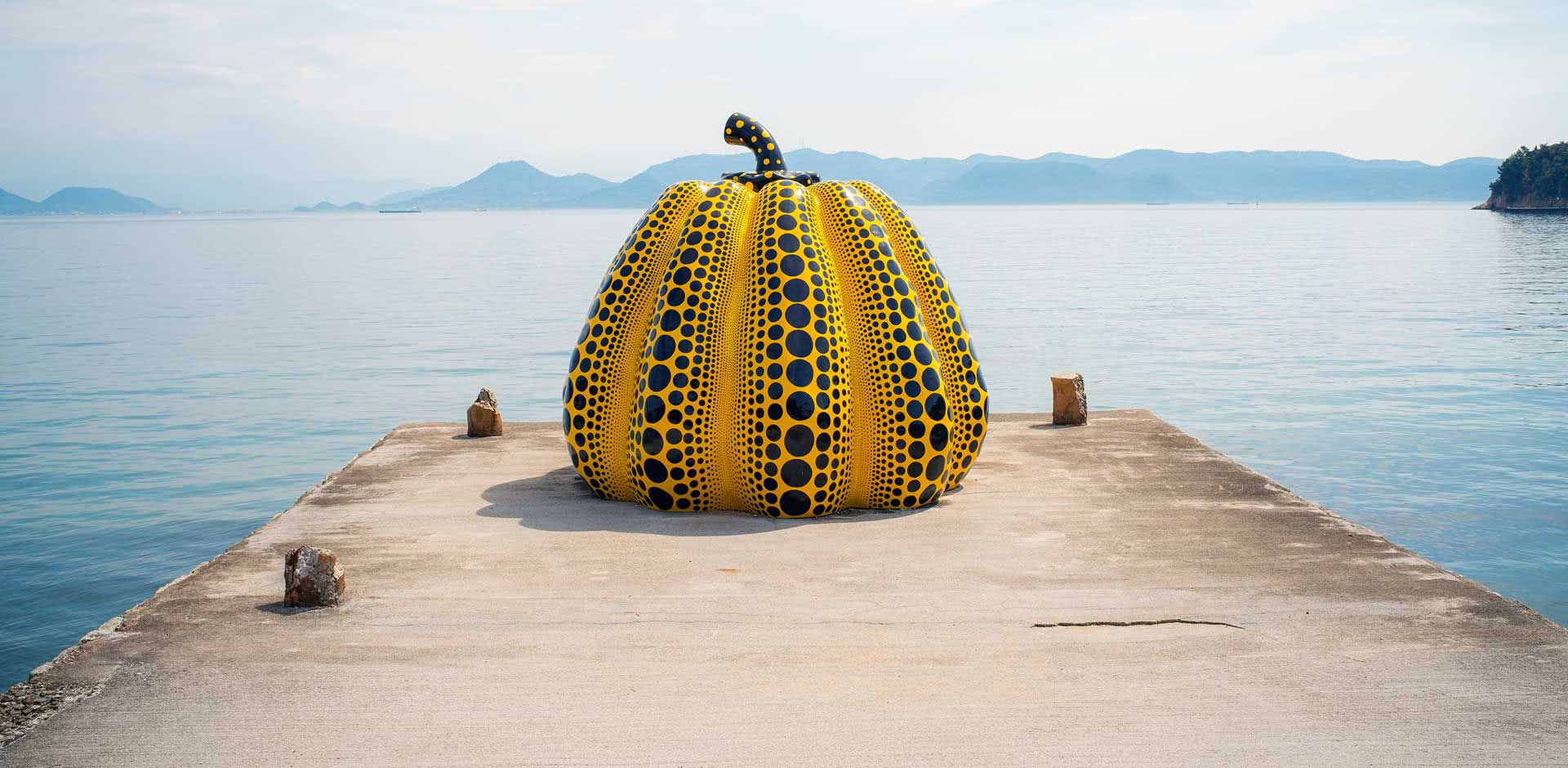 Day 11
Naoshima Island
Explore neighboring art islands, Teshima and Inujima, which are less visited hidden gems. Teshima offers Christian Boltanski's "Les Archives du Coeur" where you can listen to other visitors' recorded heartbeats and the Teshima Art Museum, an awe-inspiring structure shaped like a drop of water. The tiny Inujima is pedestrian-friendly, making it easy to get to and enjoy the Seaside Inujima Gallery and Seirensho Art Museum.
Day 12
Osaka
Today head to the final destination of your classic Japan journey, Osaka. A big and bustling city similar to Tokyo, Osaka is its own unique regional identity from its straight-talking locals to its food obsession. After settling into your hotel, in the late afternoon take to the Osaka skies at the top of the Umeda Sky Building for a bird's eye view of the metropolis. Then, as the sun sets and the city lights illuminate the city, head to Dotonbori, a colorful evening gastronomic wonderland. Feast your eyes on the eclectic neon lights and extravagant signage while tasting popular street foods such as takoyaki (octopus dough balls), deep fried meat and vegetable skewers, and okonomiyaki (Japanese-style savory pancake). This is the place to find weird and obscure, even controversial, cuisines such as pufferfish, whale, and horse meat.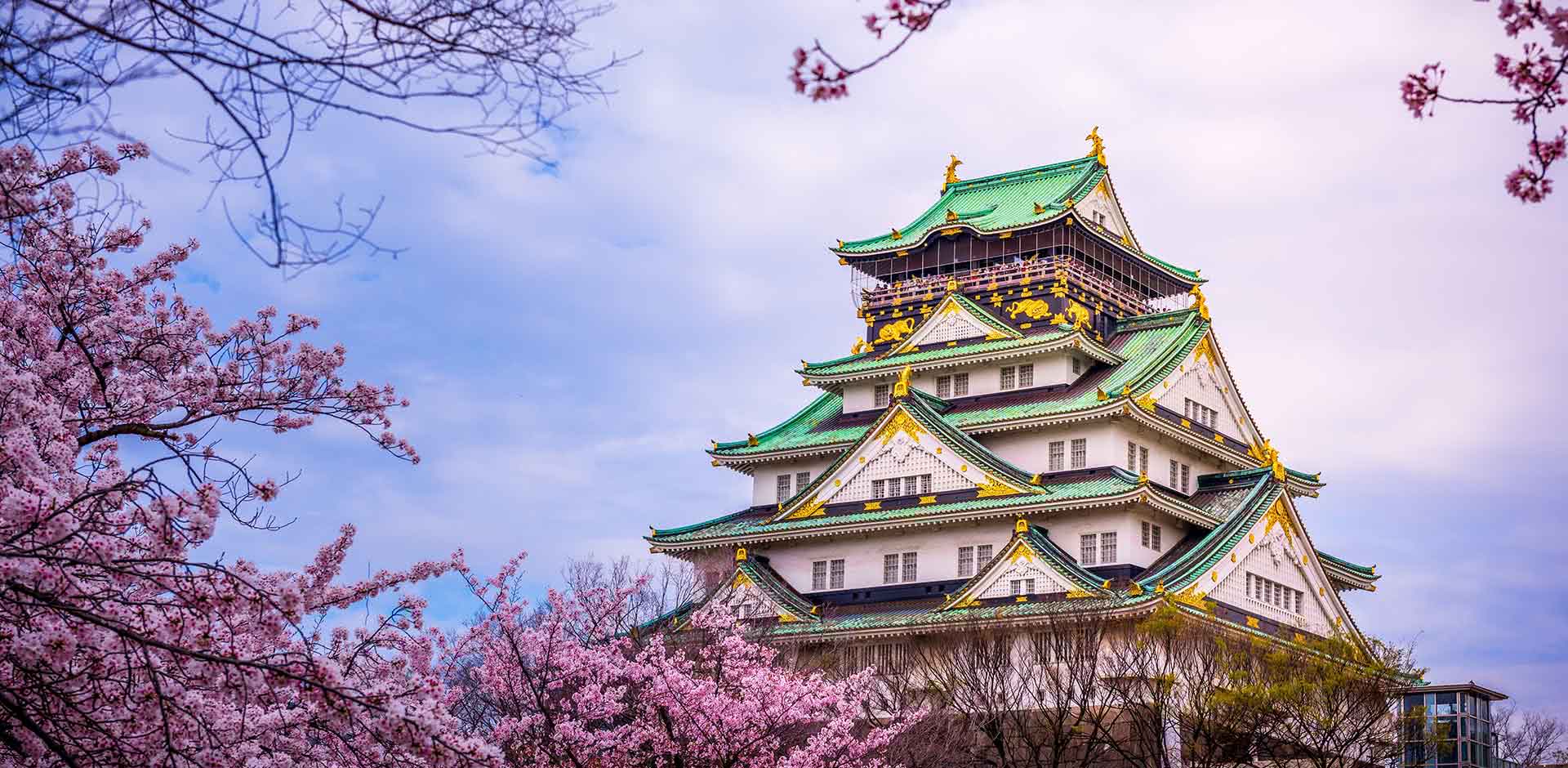 Day 13
Osaka
In the city known as the Nation's Kitchen, it is only right to start the day at Kuromon Ichiba market. Stretching for over 3.5 miles long, the lively market plies shoppers with giant palm-sized oysters, flawless white strawberries, wagyu beef kebabs, and countless tempting delicacies. Sample your way through the market or choose to dine at one of the many casual eateries. Then, visit the Momofuku Ramen Museum, dedicated to the instant noodles and its creator and founder, where you can craft your own cup noodles. Spend the rest of the day exploring historical sites such as Osaka Castle, Tenmangu Shrine, and the moving International Peace Center. If it is the season, take the opportunity to go to a Japanese baseball game and experience this slice of modern culture that has taken the sport to fanatical heights.
Day 14
Departure
The last day of the trip is yours to spend as you like, whether resting before your flight, strolling around the city on your own, or buying last-minute souvenirs. When you are ready, a private car will take you to Osaka's international airport for your flight home.
TERMS AND CONDITIONS
Price is based on double or twin hotel room occupancy and includes accommodation, transfers, car/driver, English-speaking guide and assistants, activities and entrance fees, bullet train seats in Green Class, ferry tickets, private boat charter to Teshima and Inujima, and daily breakfasts. Food tours as described. Japanese-style breakfast and dinner included at ryokan. Flights and optional special activities will be quoted separately. Most personal expenses, including dinners, alcoholic beverages, spa treatments and gratuities can be paid on the spot while traveling. Prices may vary depending on season, choice of accommodation and other factors.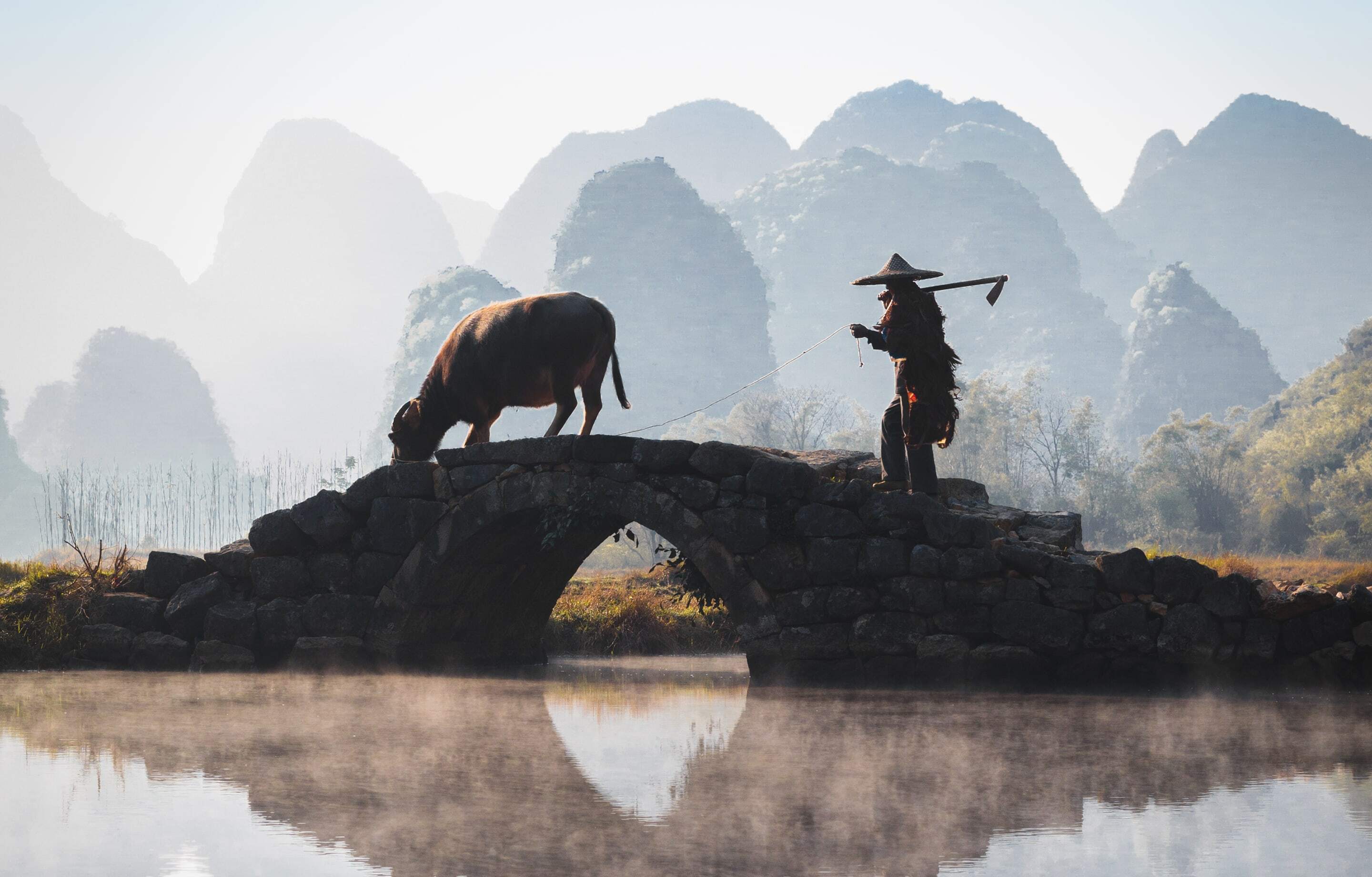 Why Remote Lands?
Exclusively Asia
With Remote Lands you'll travel with people who have made Asia the solitary focus of their own lifelong adventure. As our guest, you'll discover Asia on a journey that is completely, authentically your own, adapted from our own remarkable experiences and adventures over the years.
With Remote Lands you'll travel with people who have made Asia the solitary focus of their own lifelong adventure. As our guest, in the continent that our north American founders Catherine and Jay have adored and explored for decades, you'll discover Asia on a journey that is completely, authentically your own, adapted from our own remarkable experiences and adventures over the years.
Travelogues
An Asia-focused magazine brought to you by Remote Lands – a platform for adventure, luxury, and authenticity from experts and explorers around the continent.
What Others Say
Here is a small selection of the kind words our guests have said about us, as well as features by journalists and travel writers.
From the moment I happened upon the REMOTE LANDS website over a year ago, browsed the options, I knew that this would be well worth it. The entire staff is nothing less than professional with service that made us feel like royals.
This was truly the trip of a lifetime. Magical destinations, the most luxurious hotels in the world, and the most wonderful travel companions we could've wished for. We were treated like family everywhere we went and we have 14 new best friends.
We have used some of the top rated travel specialists all over the world and, without question, Catherine Heald and Remote Lands are at the very top of the list!