In the midst of the teeming mass of wires, people, vehicles, and buildings that is Mumbai, along Marine Drive in the back-bay area there are blocks of airy apartments that seem out of place – more at home on the breezy streets of Miami beach or Havana. Brightly-colored and highly ornamental, these buildings pose a stark contrast to the stoic brick arches and spires of the architecture that dominates much of downtown.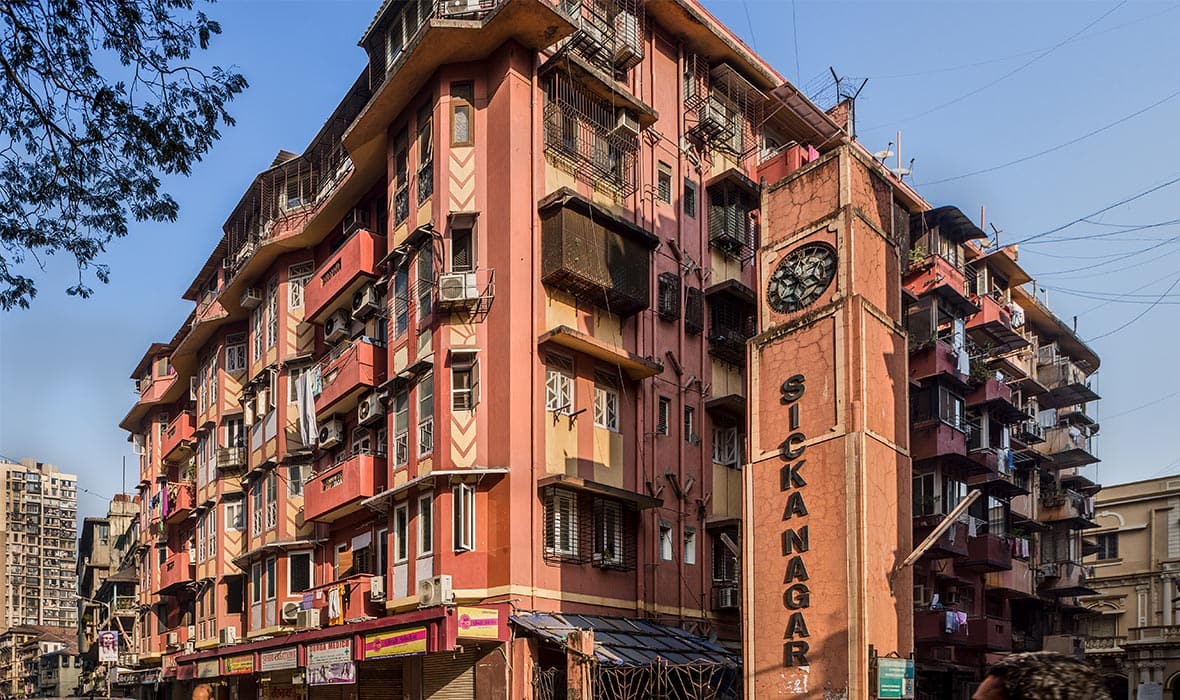 Though the elegant early 20th century Art Deco style is more readily connected to Paris, New York, and Miami, 1930's Indian architects and designers adopted and spread the style across Mumbai. So successful were they that the city now has the second most Art Deco buildings in the world, as it's Oval Maidan district gains UNESCO World Heritage distinction – according to the Mumbai Art Deco Trust (MADT), a nonprofit organization which researches the city's Art Deco past and offers walking tours of its highlights.
Art Deco was introduced to the world at the Exposition internationale des arts décoratifs et industriels modernes held in Paris in 1925. It blends modern artistic sensibilities with diverse motifs influenced by emerging aesthetics from around the world and was especially influenced by Mayan and Egyptian design, which at the time spread internationally with the then recent discovery of King Tutankhamun's tomb.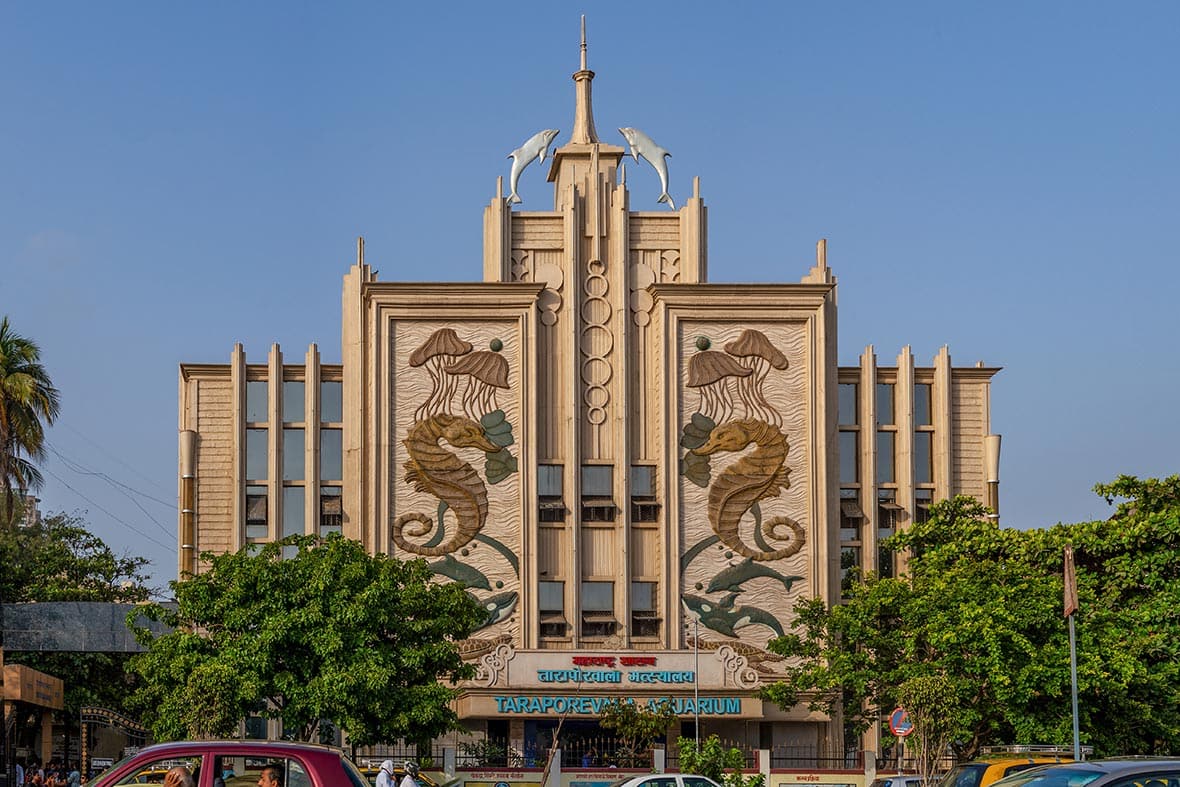 Art Deco architecture is marked by the use of flat roofs, smooth walls, repetitive geometric forms, and stenciled fonts. As Art Deco became a global movement, Mumbai added its own flavor. Vishaka Bhat from MADT points out that the architects of Mumbai brought two important changes to the style: inclusion of tropical imagery like palm fronds and elephants and climate responsive elements including windows designed to promote cross circulation and bring more natural light into interiors.
These unique additions to the style – along with the counterpoint of Victorian Neo-Gothic architecture from the previous decade – convinced UNSECO that Mumbai's Oval Maidan area deserves recognition as a world heritage site.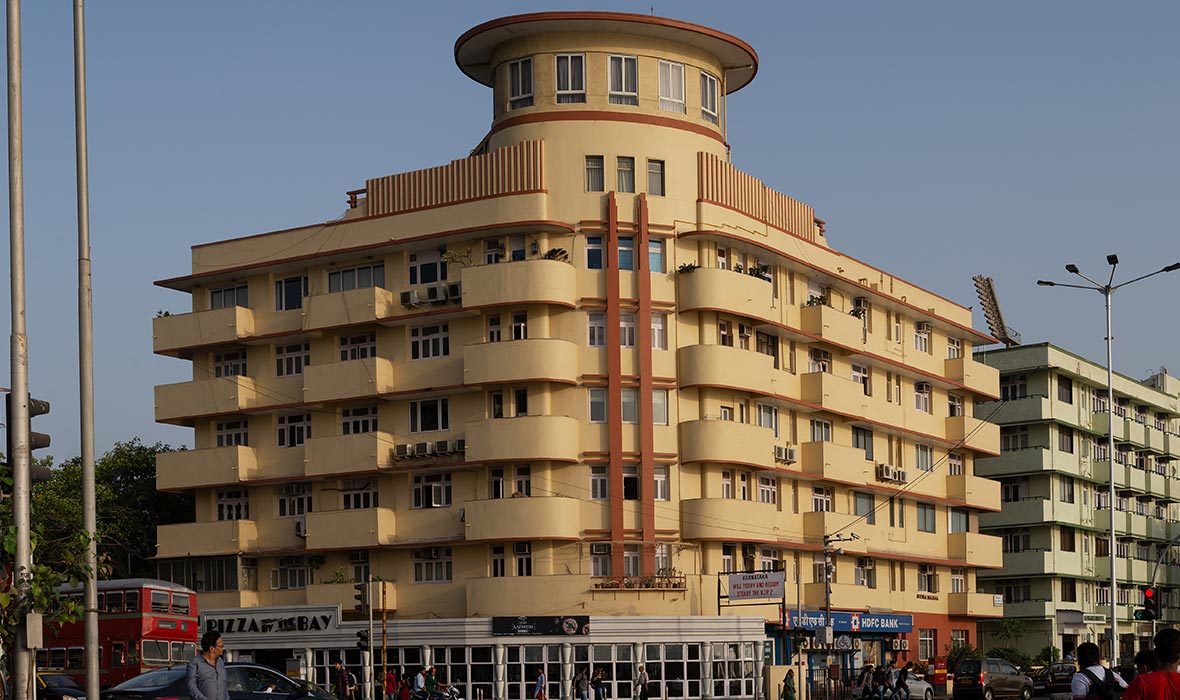 "No other city in the world has both these large ensembles of emblematic 19th and 20th century styles facing each other in one grand gesture of urban design," the UNESCO announcement read. With UNESCO's recognition of the Oval Maidan district, the Victorian Gothic and Art Deco buildings there will be protected from demolition and extensive renovation.
The Oval Maidan, named for the city's legendary cricket grounds, hosts some 94 buildings designed and erected during Mumbai's short but intense Art Deco building phase, including private residences, apartment blocks, office buildings, hotels, shops, and perhaps most well known, the city's earliest cinemas.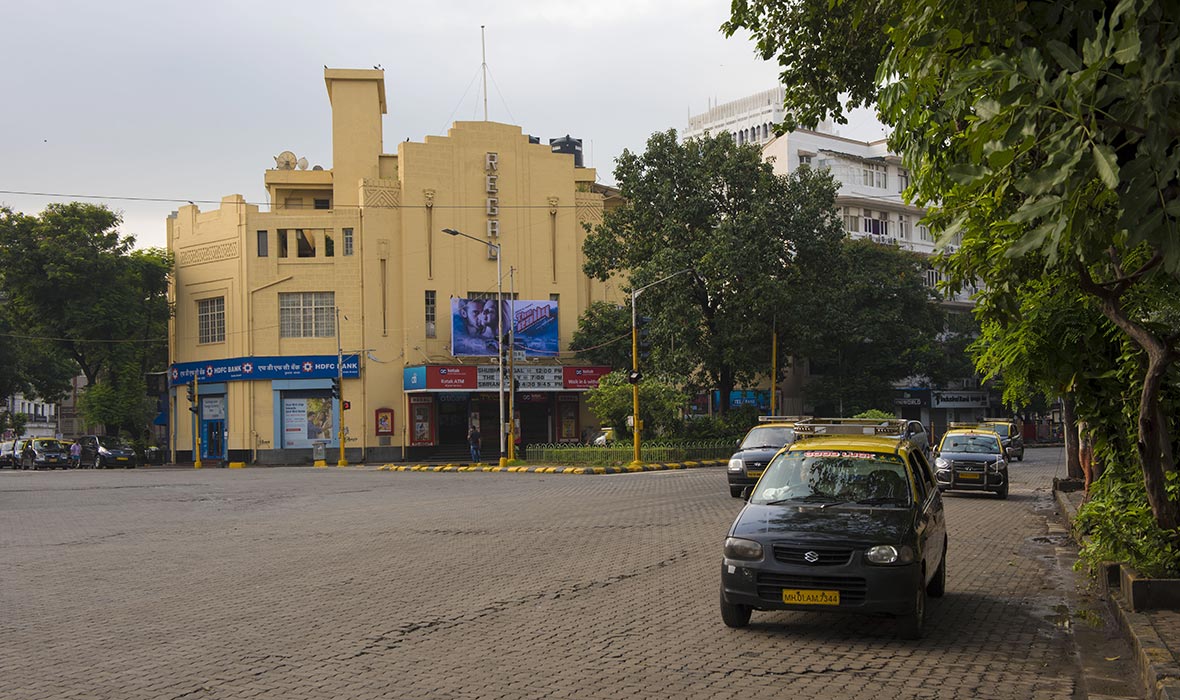 It was in fact the Regal cinema, erected in 1934, that set off the city's Art Deco fad. Designed by architect Charles Frederic Stevens, son of famed Gothic Architect F.W. Stevens, the Regal may be a little down at the heel today but was originally constructed as a show place that included all the latest amenities and conveniences, including air conditioning, elevators, and underground parking.
The Regal introduced the city to the Art Deco movement but the culmination of Indo Deco would only truly be realized a decade later in larger works like the Sekseria residence building which the MADT calls one of their favorites and is a highlight on their walking tour.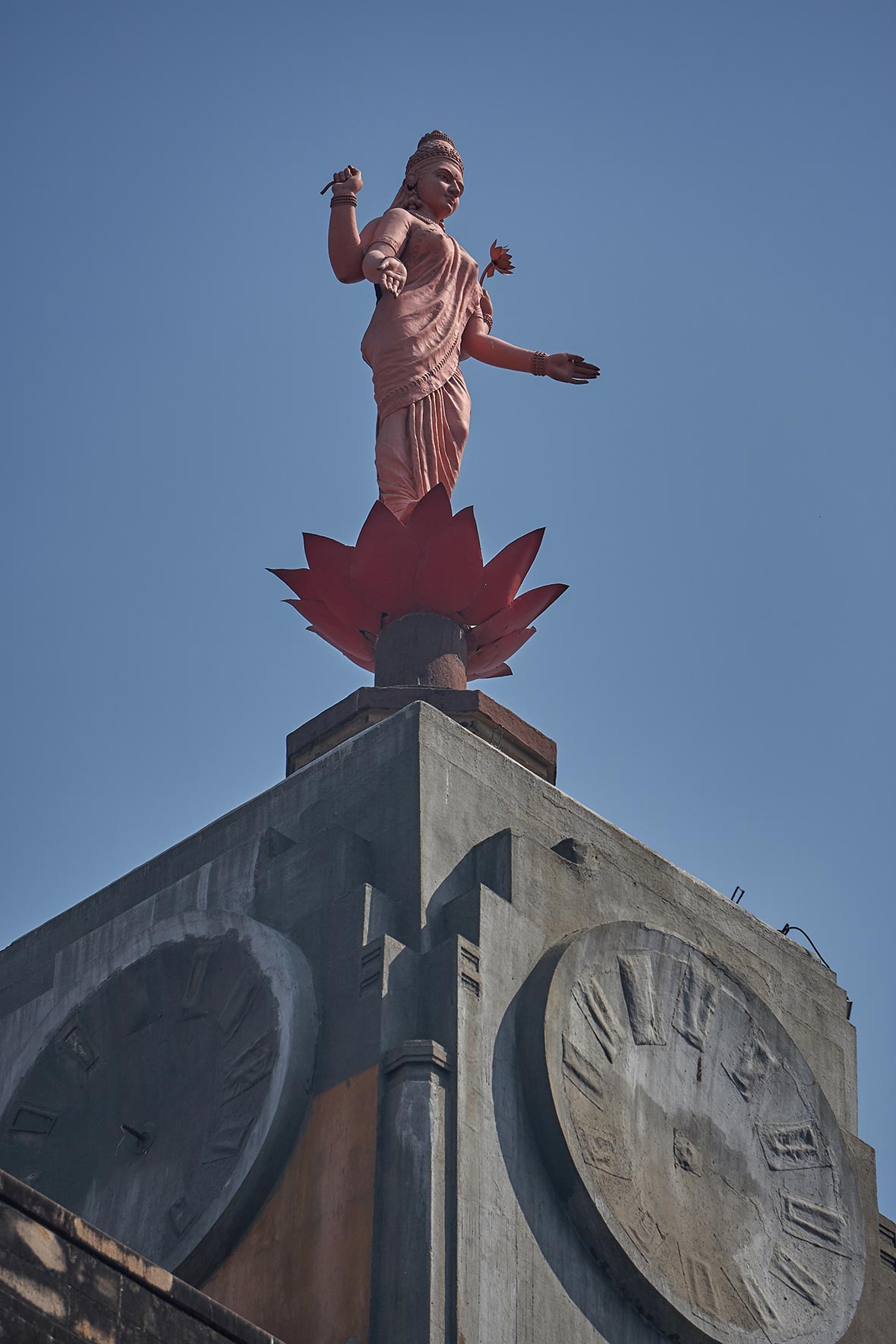 "It has some very eye-catching features like banding details, curvilinear balconies, and long-lasting materials like teak wood, marble, and plaster to create a grand lobby that provides a subtle sense of direction inviting people in," says MADT associate Vishaka Bhat about the building.
Mumbia's Art Deco boom was the result of a flourishing shipping industry which put money in the pockets of those who could afford to invest in large building projects, buoyed by the ever-growing workforce. A new generation of Indian architects like G.B Mahtre and Sohrabji Bedwar were introduced to modern building materials and practices which made the thick walls, curved facades, window brows, and other distinctive Art Deco elements possible.
These factors culminated with the height of Art Deco's popularity which influenced everything from the design of automobiles and household appliances to luxury apartment buildings and the fashion of those who would live in them.
New money and old, including Maharajahs, embraced the movement through the 1930's and 40's resulting in iconic buildings like the Deca Soona Mahal, Sea Green Hotel, and private residences that defined the Indo Deco style like Bhagwan Bhuvan and Ratan Mansion.