Coasting down the tranquil, sinewy waterways of Myanmar is one of the best routes to take in the country's mysterious, rich culture at work, as daily life glides by. I have had the chance to visit Inle Lake on several occasions; a peaceful spot that definitely ranks as one of Myanmar's must-sees. Due to its tourism draw, the once sleepy village of Nyaungshwe has been put on the map – in big bold letters – and is now something of a tourism center, with plenty of restaurants, hotels, and other tourism facilities to add convenience (and unfortunately remove some authenticity) to travelers' experience in the region.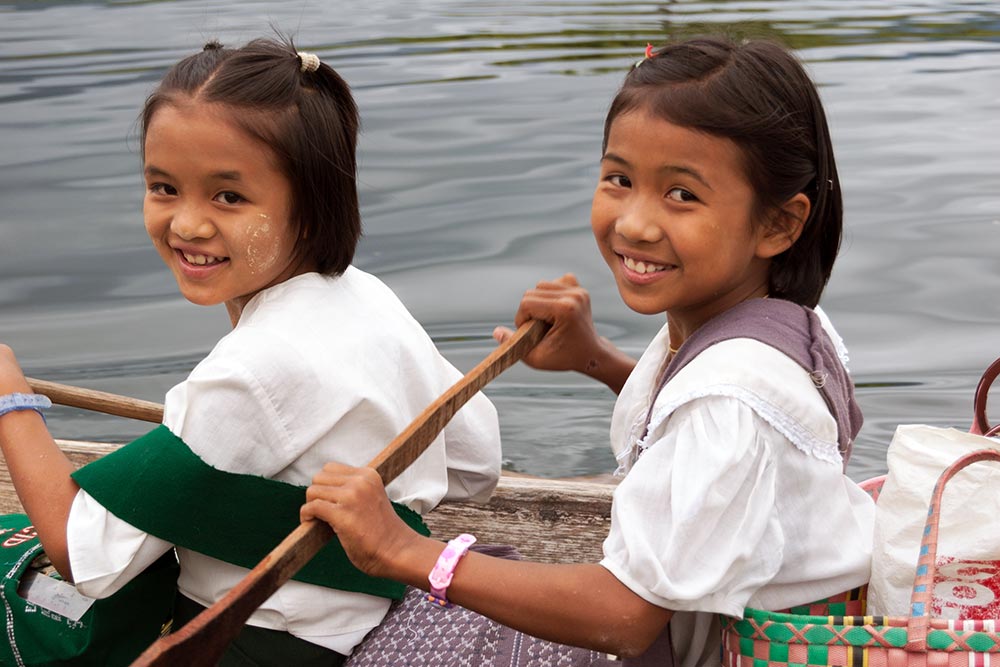 Still, despite its popularity (I normally prefer less popular spots), Inle Lake, in Myanmar's Shan State, is one of my favorite places in Myanmar. This is because it's still possible to explore areas just a few hours from the "hot spot," where tourists are sparse. The following are some of my favorite experiences in the Inle Lake area, where it's possible to discover a much more authentic Burmese culture.
Fishermen and Leg Rowers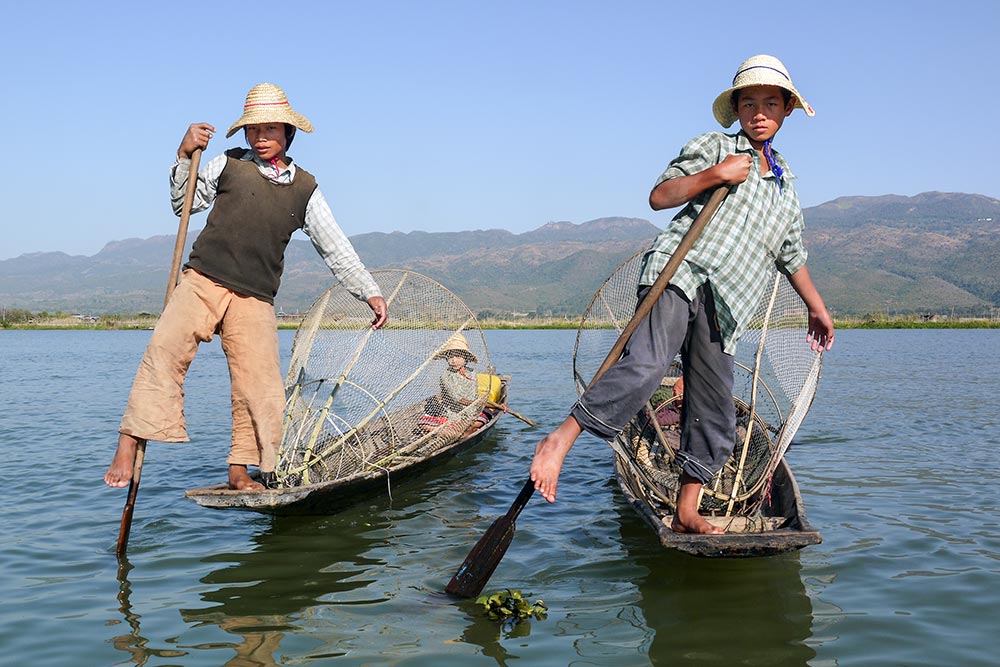 Yes, this is probably one of the more touristy-type activities on Inle Lake, but I still enjoy watching the unique ways of the local fishermen as my boat slides past them on the tranquil lake. Inle Lake's fishermen have a rather unique style of rowing, involving using one leg with a paddle attached to the end. I took a private boat, though it's possible to fit up to five people on one boat. As our boat coasted along the lake, we passed lush floating gardens of tomatoes and other crops. I even had the chance to meet a group of kids commuting to school by boat…their wide smiles will be forever ingrained in my memory.
At one point, I asked my guide and boat driver to arrange for a group of seven fishermen to demonstrate their fascinating fishing style – I was delighted to have had the chance to be shown the process, which was so interesting and unique, and clearly effective, since the charismatic leader of the group caught a huge fish on his first attempt.
Also lined along the lakeside are charming restaurants and shops, along with a weaving factory which can be visited by tourists. That being said, tourists should be wary of the many lakeside tourist traps.
Visit a Local Family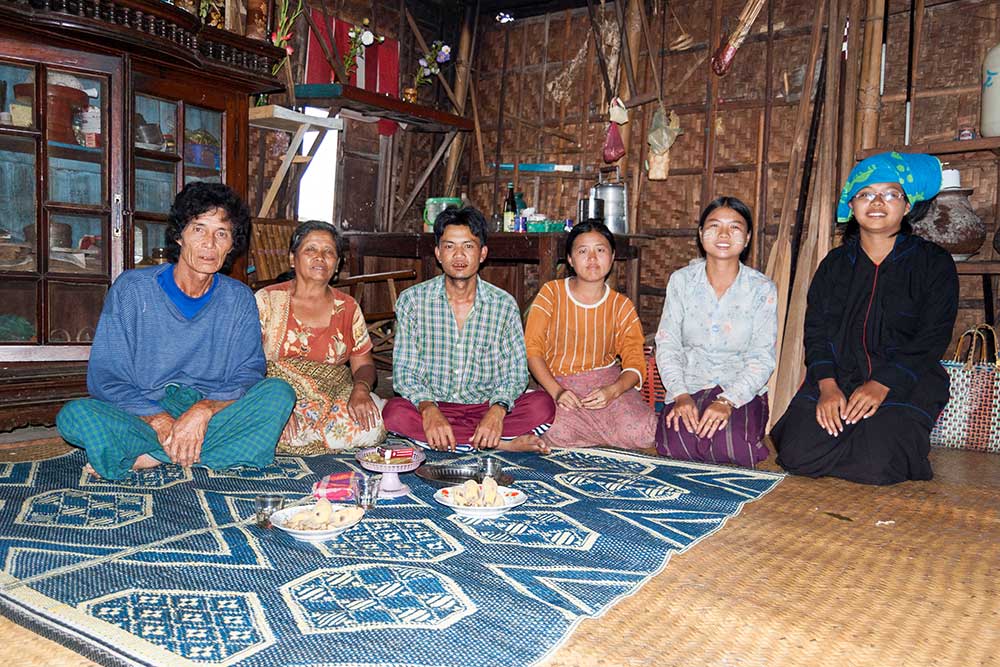 There is nothing quite like stepping into someone's home and sharing a piece of their life with them to truly learn about the unique culture and daily life of an area. I had such a chance during my visit to Inle Lake, when I visited an Intha family's floating home – a common way of living on the lake. Most of these people live their entire lives on the water. It is fascinating to me, coming from the concrete jungle of Bangkok, to learn about such different ways of life. What's even more incredible is how welcoming the people are – despite their poverty, they are always happy to greet visitors and offer a cup of tea or a meal.
Visit local farmers
One of my favorite experiences in Inle Lake was my encounter with a group of women working on a rice farm, as they processed the dried rice from the harvest. The women giggled shyly at my jokes and even allowed me to snap a few photos of them.
I've discovered during my many visits to Myanmar that the always friendly local farmers often enjoy visits from foreign guests, and as such, this is a "must-do" activity for me in any part of the country.
Local Markets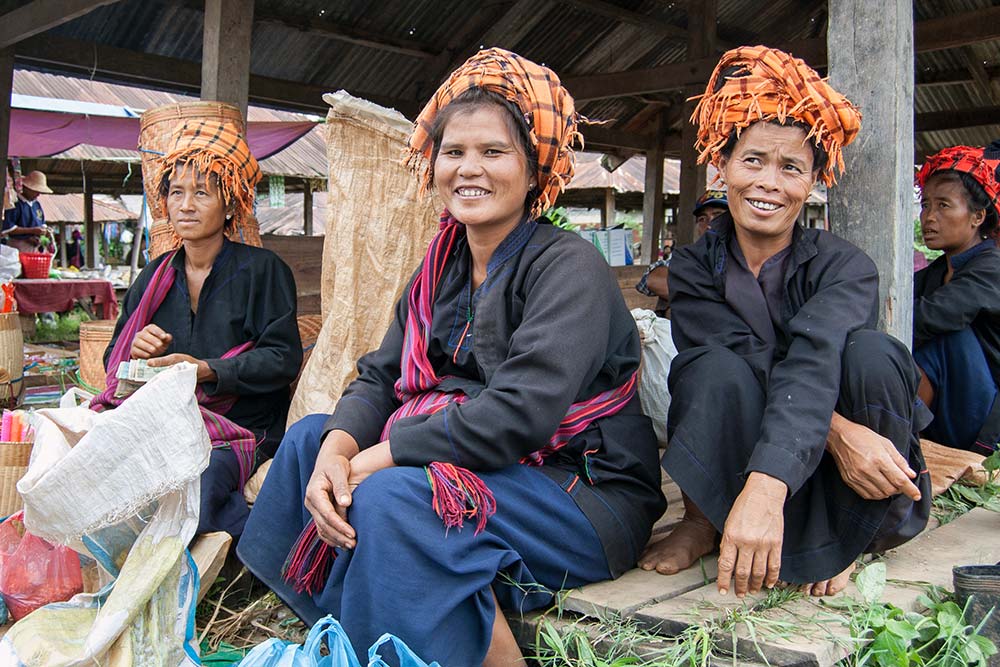 I had the chance to visit the Sagar Market, in a Pa'O tribal area – it was necessary for me to take a long boat there from my hotel. The market was fantastic, with deep mud, oxcarts, and local Pa'O tribal women in traditional dress selling everything imaginable. My favorite part? – being the only tourist around.
The local markets of Inle Lake rotate throughout the week, so it's advisable to do some research ahead of any trip there, to ensure you make time to attend a market when it's taking place.
Kakku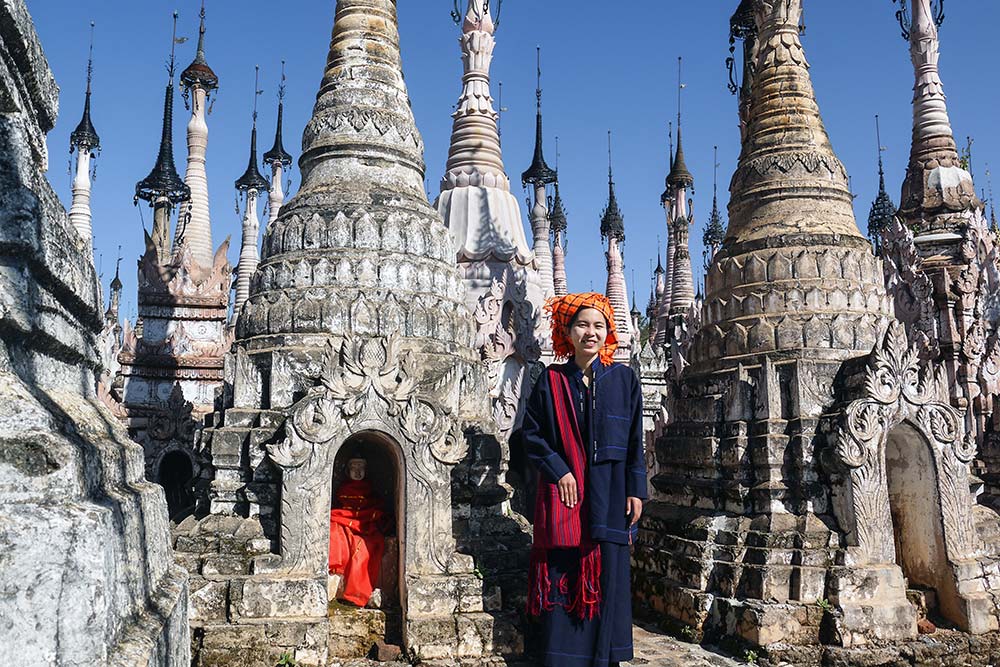 It may take some time and effort to reach Kakku, but for me, it was well-worth the two-hour journey. The area dates back to the 3rd century BC, and I'd heard whispers of its myriad of pagodas built by kings past. When we were about half-way there, we stopped in a place called Taunggyi – since Kakku is Pa'O protected land, it is required to hire a local Pa'O guide there. Once we reached Kakku, I was immediately rewarded for my effort, as hundreds of 11th-century pagodas stood before me, creating a breathtaking skyline. Again, I was the only tourist in sight – most are unaware of Kakku's existence, or feel the journey is too far – but my insider tip is not to miss it.
Pindaya Caves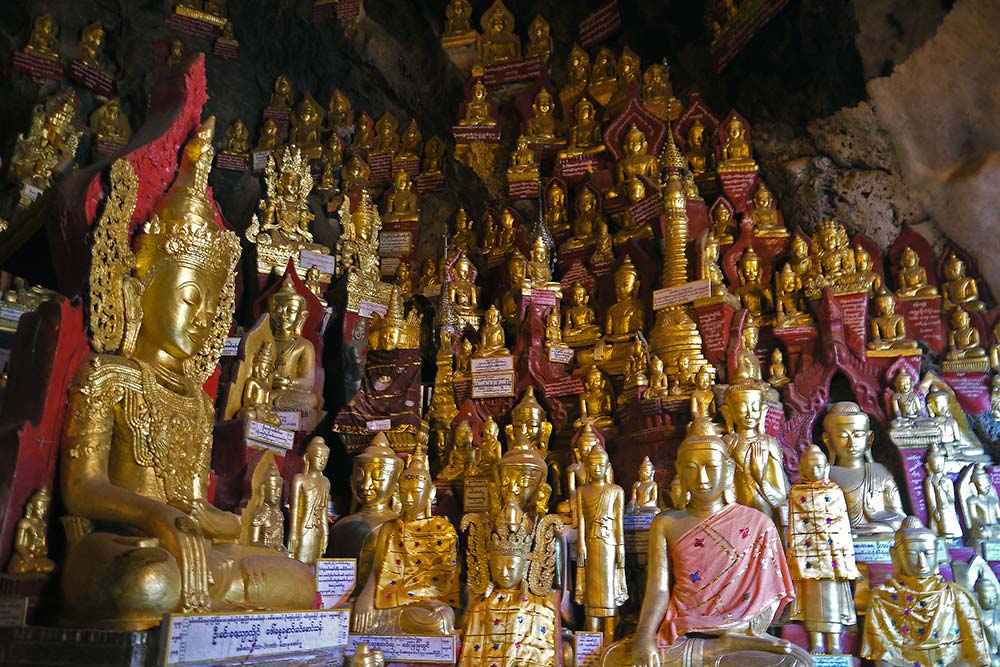 For me, it's possible to tell the true cultural significance of a place by the number of local tourists who frequent the area. At Pindaya caves, there were a handful of foreigners, and many, many locals – I knew I'd stumbled upon something interesting. Here, the caves contain over 8,000 Buddha images and statues dating back to the 18th century.
This place is ideally visited upon arrival or departure from Heho airport, since it is located nearby, and a two-hour drive from Inle.
Temples and Monasteries
No trip to Myanmar would be complete without paying a visit to some of the local temples and monasteries – and the Inle Lake area boasts quite a few notable ones. Shwe Yan Pyay Monastery, a 19th-century teak-built structure, is a great place to catch monks studying and perhaps even snap some photos of them in action.
The most well-known is Phaung Daw Oo Pagoda, housing five gilded Buddha images. Indeed, they are covered in so much gold leaf, they appeared more to me like big gold balls than statues of the Buddha, but nevermind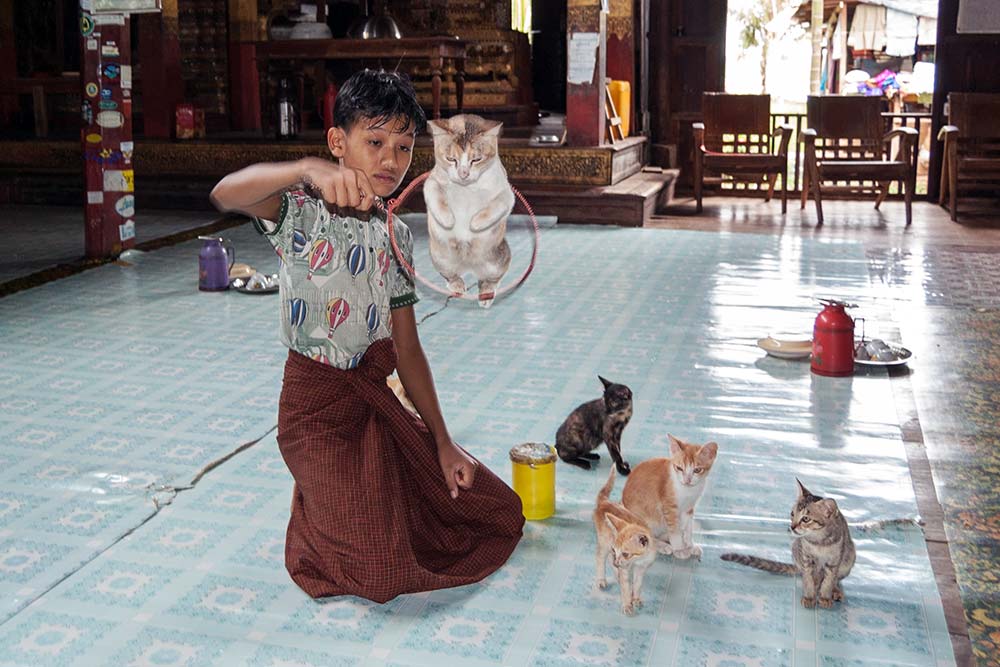 Finally, the Jumping Cat Monastery – a well-known Inle Lake attraction – is hit or miss. This place is famous for its eponymous jumping cats, whom the monks trained to hop on command. However, many tourists leave disappointed when the cats don't perform. I, however, was lucky, as the cats quite literally jumped through hoops for me.