Kashgar, an ancient Silk Road gateway tucked into China's far west corner, doesn't boast a huge number of tourist attractions. But for me, it was a city brought to life by its people – a place steeped in Uyghur culture, where artisans, shopkeepers, and barbers intermingle in what, from afar, can appear to be a series of historical tableaus, giving visitors a snapshot of how people did things for hundreds, if not thousands of years, in the times of the ancient Silk Road.


A visit to Kashgar is at its best when spent wandering the city's side streets and back alleys. I visited twice recently, and though the city is home to mosques, mausoleums, and markets, my favorite thing to observe was life as it unfolded around me – Uyghurs pulling and prodding dough to make their traditional (and oh-so-delicious) cumin naan bread, heated haggling in the livestock markets, dirt-stained metal workers taking a cigarette break – these were what I thought to be the highlights of Kashgar.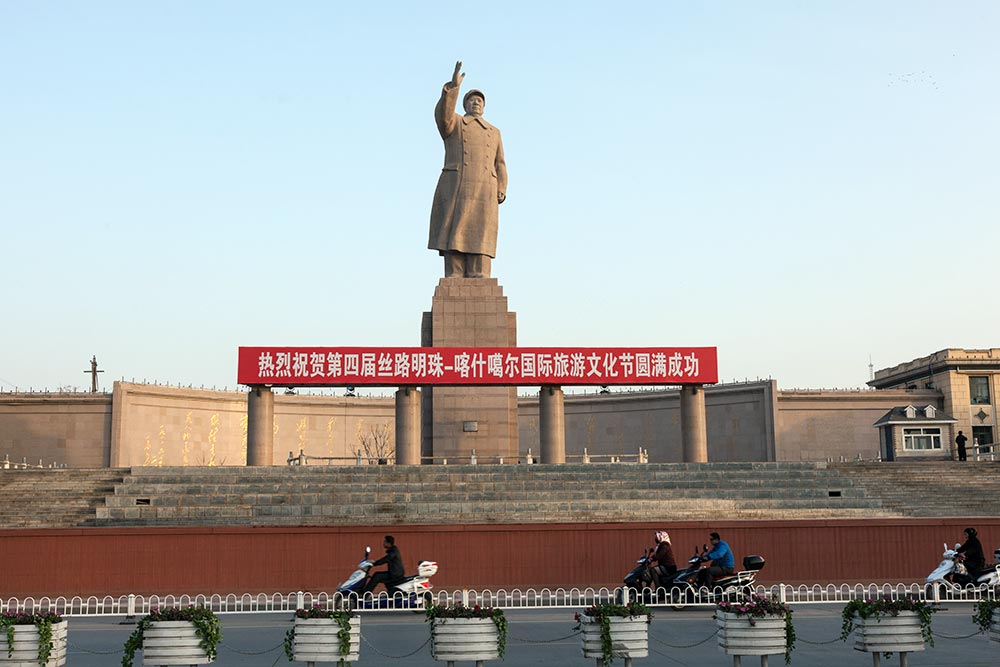 Upon both my visits, I sensed a certain political undercurrent. Chinese soldiers can be seen stationed throughout the city; security here is far tighter than in other Chinese cities. I was surprised to look up at a 59-foot Mao Zedong statue as it towered over me, which I thought to be a strong political statement – there are few statues of Mao remaining in China today. At street-level, things are calm and safe, but there are constant reminders that something is bubbling below the surface. Kashgar dates all the way back to the Han Dynasty, between 200 BC and 200 AD. The city's location along the ancient Silk Road is significant, connecting China with Kyrgyzstan and Pakistan via two mountain passes.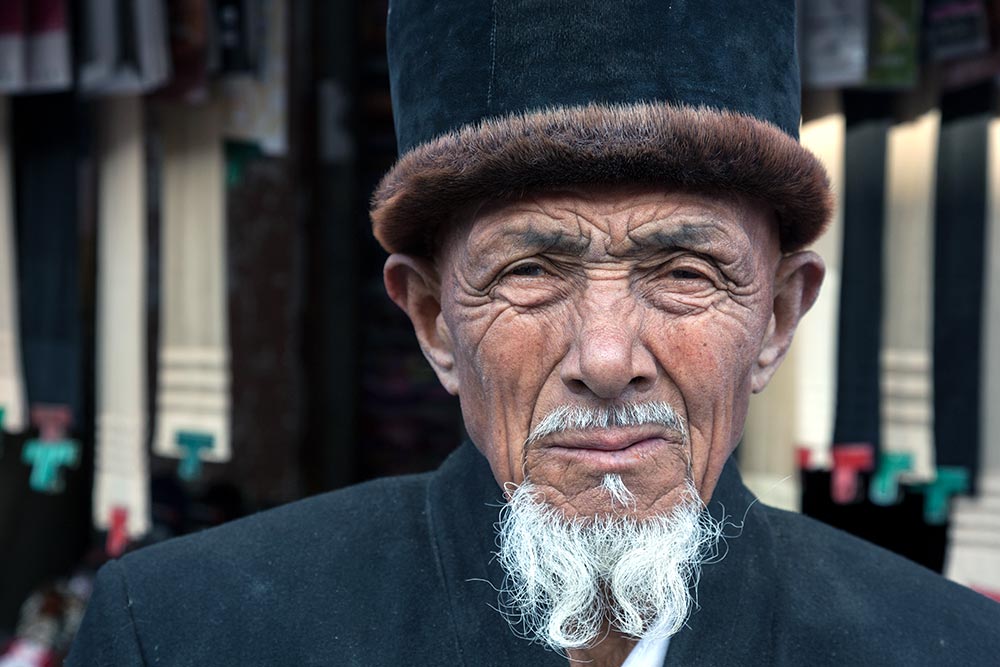 The culture developed in such a way that today, the Uyghur people who live there do not consider themselves Chinese.  Indeed, they are far more similar to their Central Asian counterparts than to their fellow countrymen, being mainly Muslim, with their own language and customs akin to those found in Central Asia. There is a certain resentment felt by the locals towards their Beijing rulers, compounded now by the fact that China is undertaking a remodeling project in Kashgar to modernize the city, which has destroyed tens of thousands of homes.
If you can peel yourself away from the fascinating scenes taking place on the streets of Kashgar, there are a few attractions that are worth a visit. Id Kah Mosque and Afaq Khoja Mausoleum are both historically-interesting and deserve some attention, while the exquisite Karakul Lake is a must-do day-trip. The livestock market is, of course, the main attraction, and Kashgar bazaar and Old Town are fascinating spots.
Id Kah Mosque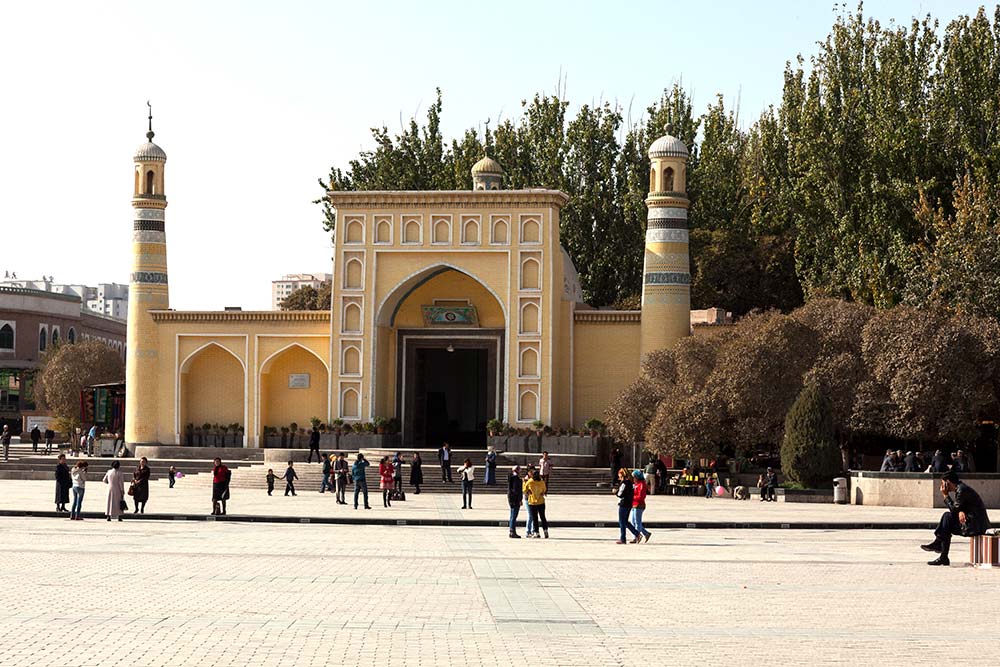 Known for its title of China's largest mosque, Id Kah is a magnet for both tourists and locals alike. Though not spectacular in terms of design, with its boxy mustard-yellow architecture and lack of detailing, it draws in huge numbers of worshippers, particularly on Fridays, when as many as 20,000 people can be seen praying at its steps. The place is thought to have once been a cemetery, and indeed in the 15th century was a much smaller version of its present day self. The mosque has undergone many reconstruction projects over the years to become the iconic structure it is today, measuring 55,000 square feet. For me, the mosque was far more interesting from the outside than from within.
Afaq Khoja Mausoleum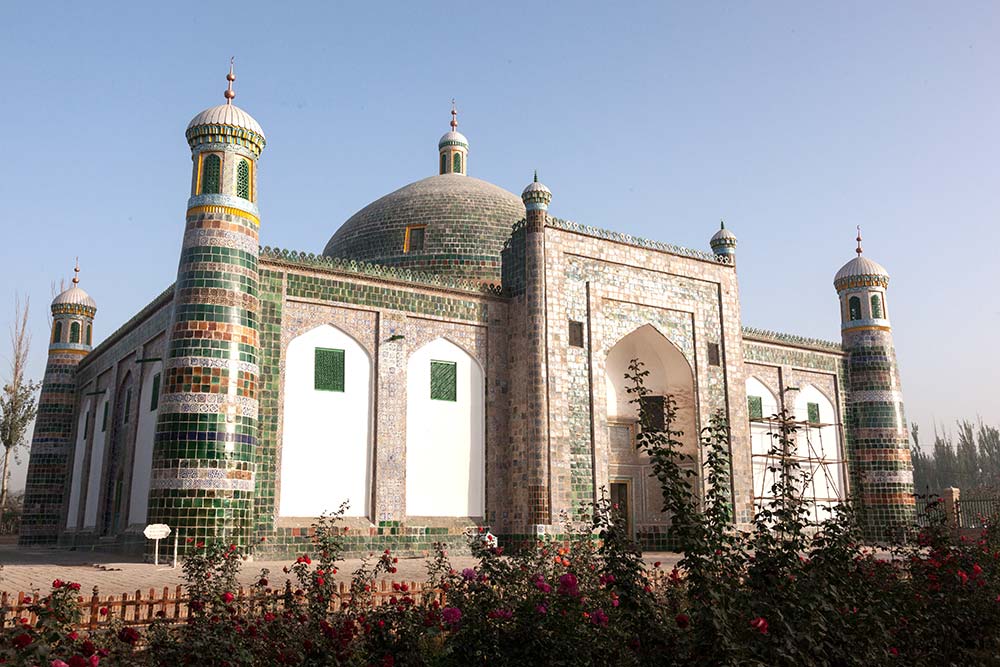 This grand mausoleum is known for being one of the most stunning examples of Islamic architecture in Xinjiang, while also for being the holiest Muslim site in the region. It was built in the late 17th century as the tomb for a Central Asian Sufi master, who is rumored to have spread Sufism in China proper. I found the atmosphere to be far more captivating than the mausoleum's historical significance – from its intricate and beautiful Islamic architecture, to its grand grounds filled with flowering gardens, its well-maintained graveyard, and older mosques within the grounds where locals could be found praying. Being Kashgar's main tourist attraction (besides the market – detailed below), this is one place where there are always tourists – despite their absence nearly everywhere else in the city. I was especially surprised to see a tourist camel sitting nearby, available for photo opportunities.
Karakul Lake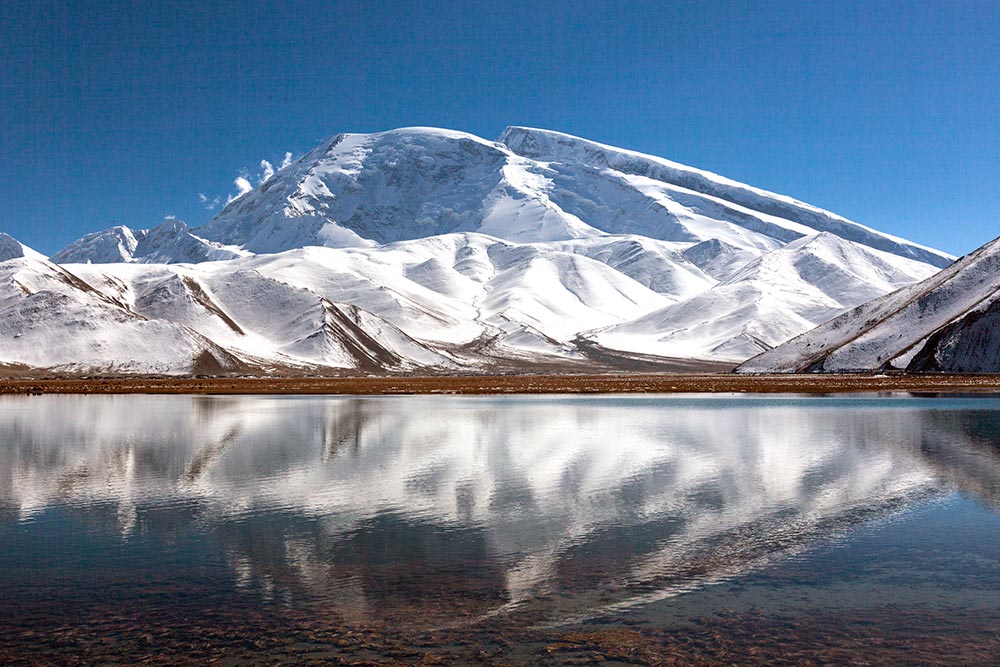 Easily Kashgar's most iconic attraction, Karakul lake is among nature's masterpieces, 140 miles' drive along the Karakoram Highway. The drive along the highway itself, often referred to as the Eighth Wonder of the World, is an incredible journey, as majestic mountain peaks form an increasingly dramatic backdrop all the way there, yak and goat herds grazing in the foothills. The lake, one of the highest in the world, has mirror-like waters that reflect the area's stunning scenery. To read more about a day-trip to Karakul Lake, check out my article detailing my visit there.
Yekshenba Livestock Market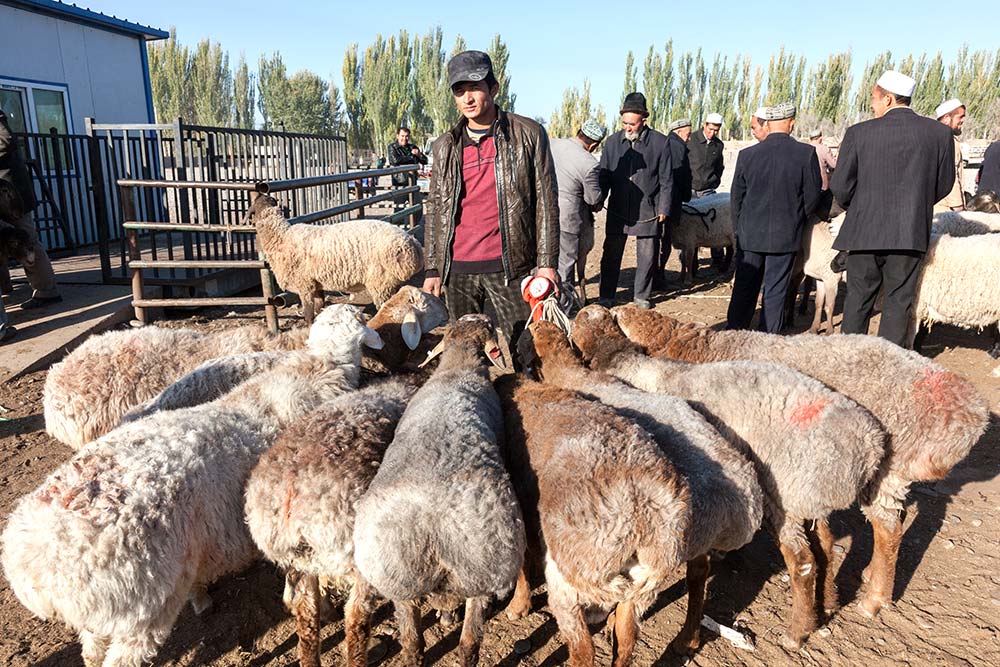 Kashgar's most famous tourist attraction is its Sunday livestock market, known as Central Asia's largest. This market has a long history of more than 2,000 years, and was once a part of the Yekshenba Bazaar. It now sits on the outskirts of town on a large plot of land. The market is a shock to the senses. The first thing I noticed were the sheep – tons of them. There were also camels, yaks, donkeys, and of course, throngs of Uyghurs and Kyrgiz farmers haggling over them. For anyone planning to visit the market, I recommend not going too early – Uyghur time doesn't match the official China time, so the market doesn't get much early morning activity. However, by noon, the place is buzzing with action. I was shocked, however, to see that hardly any tourists – at most three or four – were checking out the market on my visits.
Yekshenba Bazaar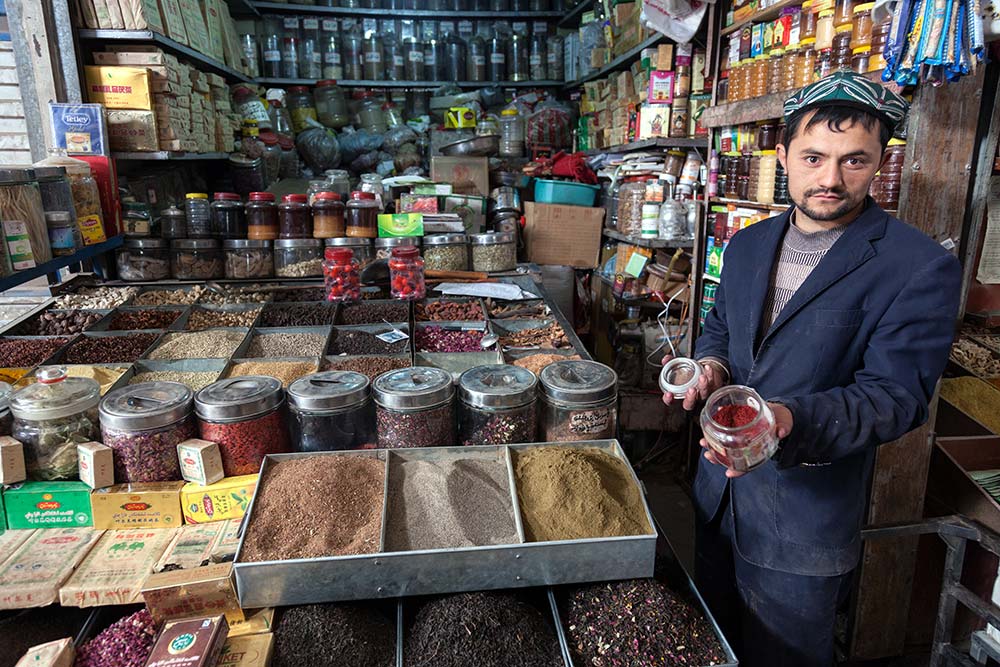 This large bazaar is a fun place to visit, especially if you're into fur! Fur products are everywhere, especially those of the hat variety. Textiles are another main product, as well as local foods, including nuts, figs and spices. Having seen many different Asian markets in my day, I was a bit disappointed by this bazaar though. Urumqi's Grand Bazaar  was more impressive.
Old Town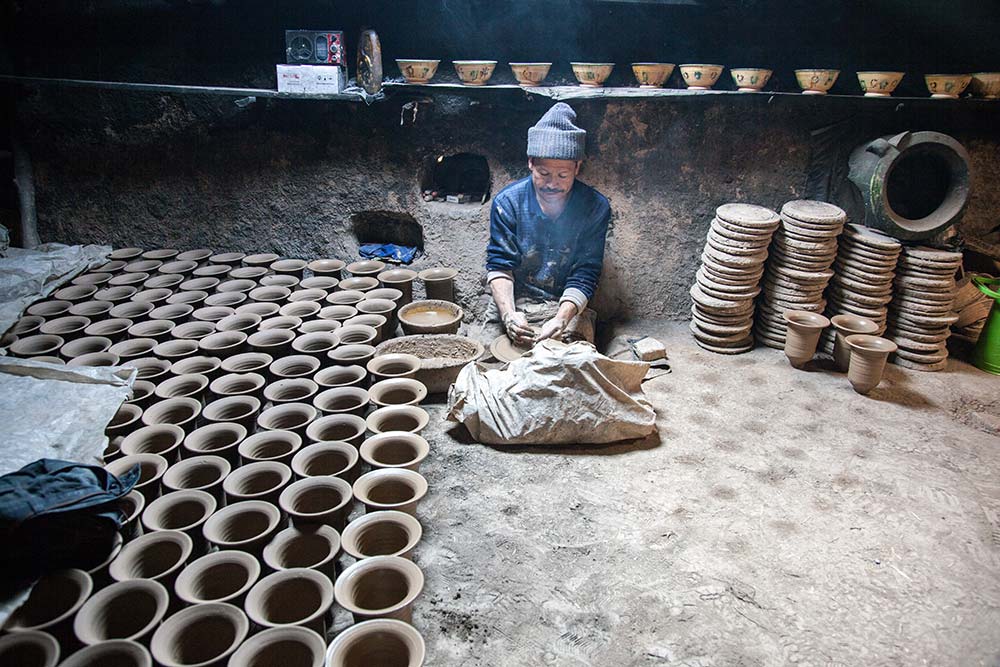 Just a short walk from the Yekshenba Bazaar sits Kashgar's Old Town, a section of town that has retained its heritage. Homes here are made in the traditional style, from mud, and are crumbling as a result. Sadly, this is where China is concentrating its modernization project, and it's likely that this area won't be around much longer. As such, it's worth taking a stroll through the area for a window into Kashgar's past while it's still possible.