Twelve islands and two cities participate in the Setouchi Triennale, with installations, museums, and works that will come to define contemporary art. Luxury travelers should be thinking about how they want to see this exceptional display of human creativity, but one of the ultra-luxe ways to check it out can be found from the deck of a private yacht in the Seto Inland Sea.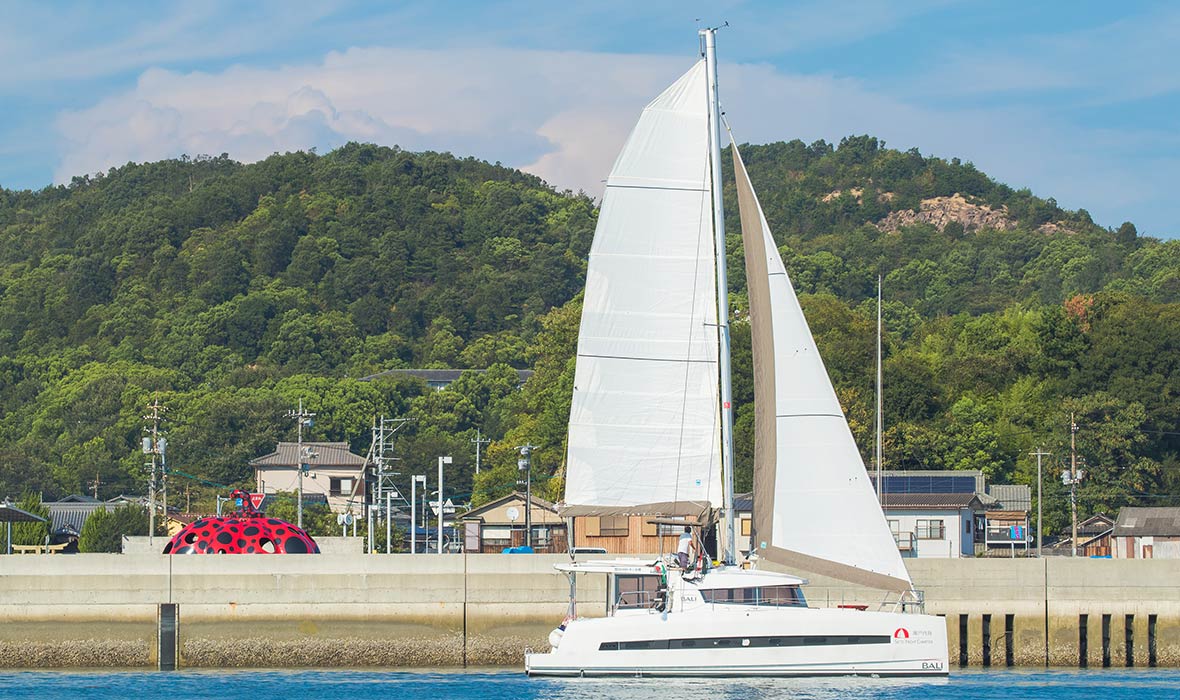 Starting in March, Seto Yacht Charter will offer a three-day "Art Encounters" cruise aimed at sailing guests around some of the Triennale's most notable stops in the Seto Inland Sea. The vessel, a Bali 4.0 Catamaran, comes with three air-conditioned cabins stocked with top-tier amenities and private bathroom and shower areas, and the Art Encounters itinerary includes several stops across three islands: Inujima, Naoshima, and Teshima.
When embarking on this tailored journey, travelers can expect to view a number of prominently featured art pieces, take a sightseeing tour by electric bicycle if desired, and even pay a visit to Les Archives du Coeur, the permanent housing for recordings of human heartbeats from around the world.
While all Art Encounters cruise itineraries will span three days and two nights, there are two options for Private Charters and Cabin Charters. Private Charters include exclusive use of the six-passenger-capacity yacht, while Cabin Charters depart on Fridays in a more fixed fashion and are a shared cruise, priced per cabin, with up to two passengers per cabin.
Private Charters are customizable, but standard Art Encounters cruises depart on Fridays from Uno Port. This central gateway to the Setouchi Islands features an oceanfront onsen spa that travelers may indulge in before the catamaran sets sail. Once on board, it's time to relax on deck and catch some rays as the skipper steers the yacht north towards Inujima Island. A relatively small island that is easily explorable on foot, Inujima is perhaps most noteworthy as a former industrial site where a demolished refinery has now been converted into the Inujima Seirensho Art Museum.
Travelers may pay a visit to the refinery ruins and the museum, as well as the Inujima Life Garden, Inujima Art House Project, and other possible attractions, before mooring at Ushimado on the mainland for the night. Yacht passengers should be sure to peer towards the western horizon on the way into this quiet port town, as Ushimado is renowned for its sunsets.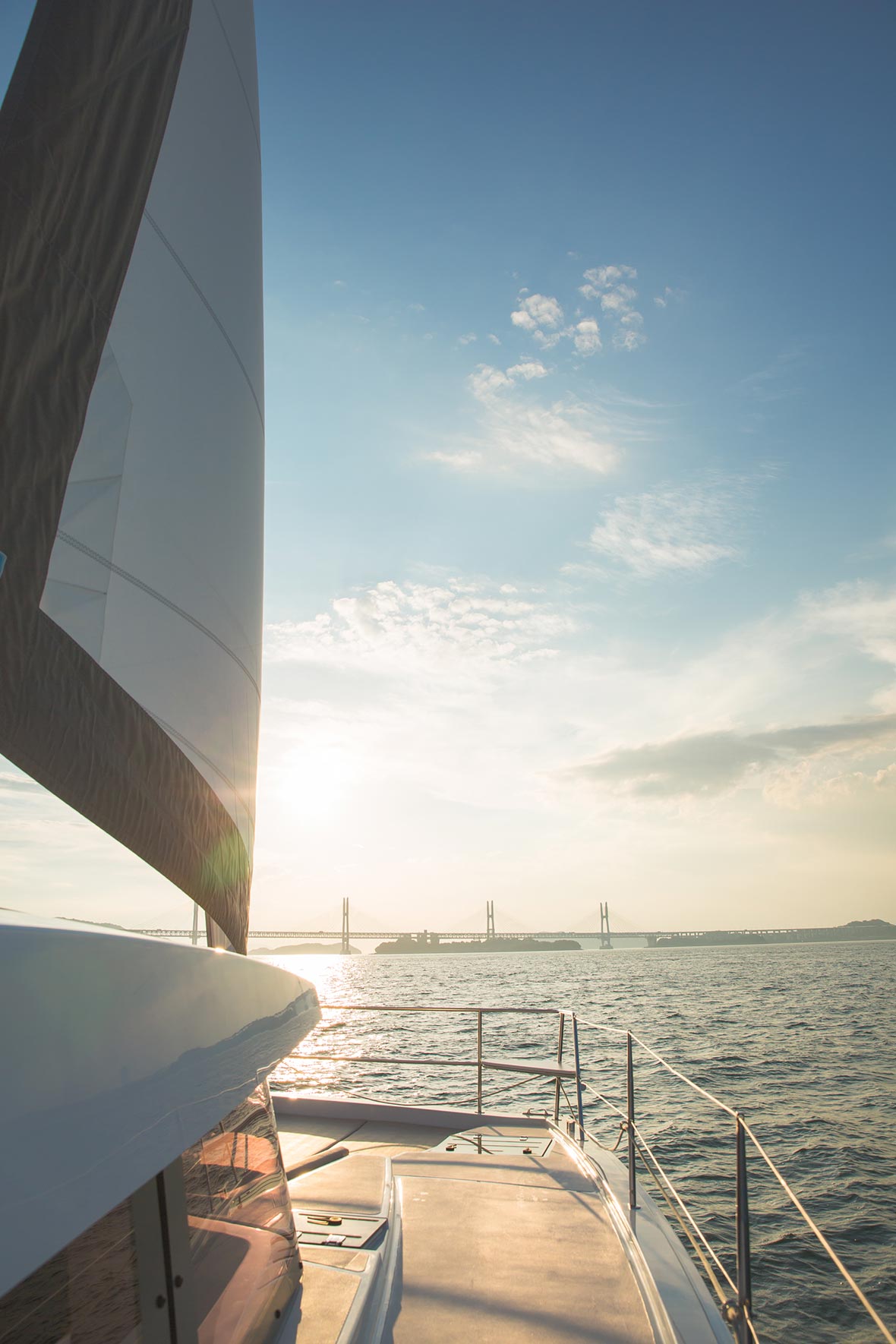 Day two starts with the yacht setting out from Ushimado bound for Naoshima. Here, guests will find even more opportunities to see some of the world's most creative seaside art installations, including the Chichu Art Museum, Lee Ufan Museum, Art House Project, and the Benesse House Museum. Naoshima is a good deal larger than Inujima, but there are plenty of transport options, from private car to motorcycles and bicycles.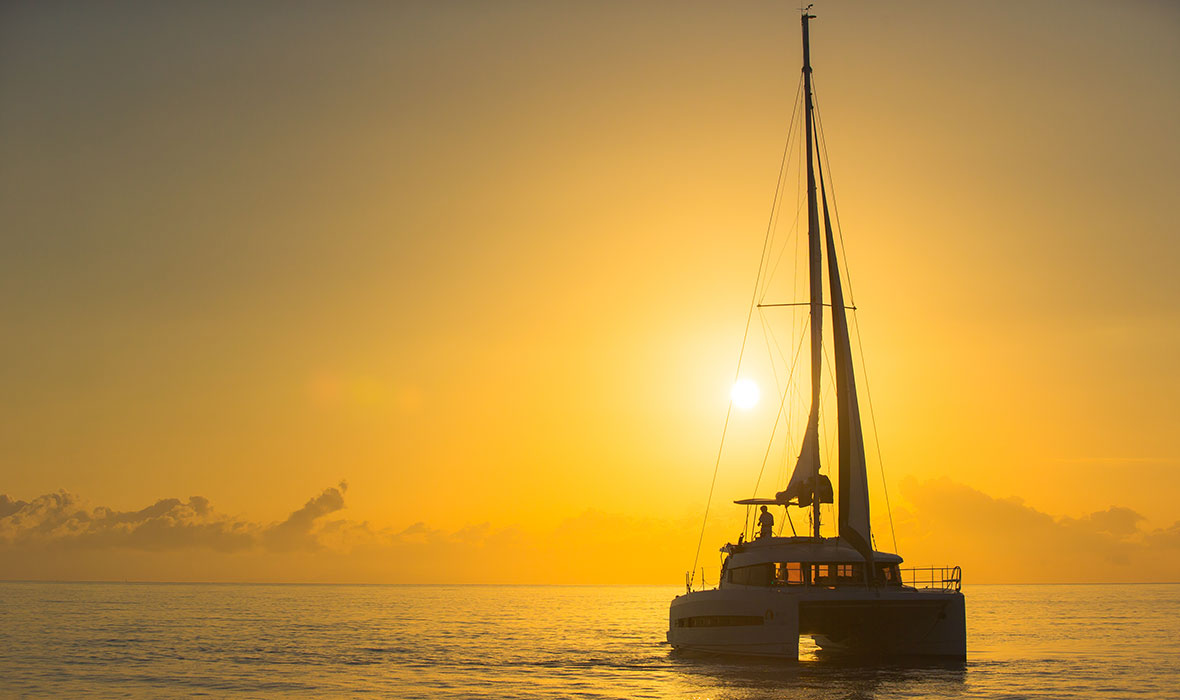 This island has earned a well-deserved reputation as a nucleus of the modern art scene in Japan, and in no other tour stop is this more evident than the Chicu Art Museum. The museum's building itself, designed by Andao Tadao, is a prized example of contemporary architecture with much of its structure embedded in the ground. Visitors here are presented with works illuminated solely by natural light, including several by artist James Turrell, who deals with light as a primary medium in his works.
On day three, the Bali 4.0 will start the last leg of its itinerary with a short voyage across to Teshima, a rural island with several small fishing villages dotting its shores and a densely forested mountain at its center. But passengers shouldn't be fooled by the sleepy appearance, as the island and its namesake art museum should be flagged on any 2019 Setouchi Triennale visitor's list of can't-miss stops.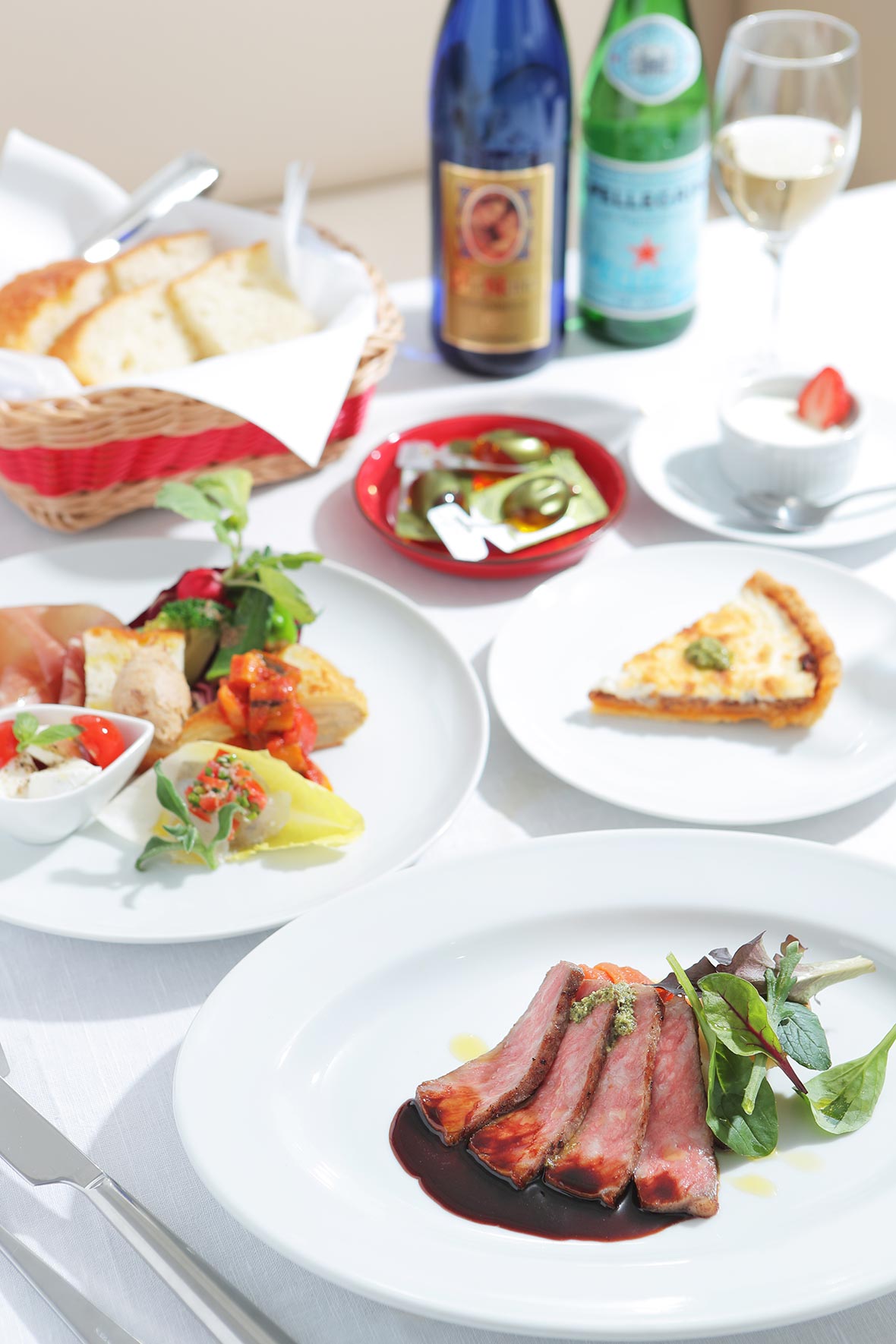 The open-gallery Teshima Art Museum is essentially a single work of art composed of a thick concrete shell with two openings set amid a swath of terraced rice fields. The piece is an illustration of the utmost simplicity that is meant to stimulate the senses as water droplets fall freely from the structure and the concrete medium gradually weathers with time. A number of other art installations are sprinkled around the island, including the Teshima Yokoo House and the aforementioned Les Archives du Coeur.
To round out day three, the Art Encounters cruise comes full circle with a return to Uno Port (though it should be noted that Private Charter cruises can begin and end in Uno, Takamatsu, Naoshima, or other nearby ports).
The many luxury travelers who flock to the Setouchi Triennale every three years have many options to choose from when it comes to navigating their way around these 12 islands in the Seto Inland Sea. With the Art Encounters cruise, however, visitors can check efficiency and easy transit off their list while also adding a check box for island hopping in the lap of seaborne luxury. Couple this with a convenient itinerary and the option to fully customize virtually all aspects of the experience, and Art Encounters stands at the forefront of ultra-luxe travel options for the 2019 Setouchi Triennale.