Example Itinerary
Tradition & Technology: A Japan Cultural Journey
Architecture, fashion, cuisine, design and art are all on the agenda on our fascinating Tradition & Technology itinerary. On this journey, 10 days of luxury Japan travel are yours. Take in Tokyo, Kanazawa, Kyoto, and Naoshima as you learn about this unique culture from an insider's perspective. Enjoy fashion, architecture, art, and technology specific to Japan.
This itinerary is an example. It's designed to inspire you and provide you with thoughtfully curated ideas. You can choose to do this exact itinerary or completely personalize it. All trips are 100% bespoke.
Highlights
• Harajuku: Watch Harajuku fashionistas teeter on sky-high heels as you navigate this trendy district of cute boutiques and themed cafes - one of the capital's many highlights.
• Art: Immerse yourself in modern art as you tour the art island of Naoshima, filled with museums, outdoor sculptures and renowned architecture.
• Samurai: Kanazawa historic Samurai District holds the secrets to the legacy of Japan's samurai warrior caste.
Day-by-Day
Day 1
Tokyo
Arrive in electronic paradise as you check out the Akihabara scene - Tokyo's famous neighborhood boasting the highest end and best-priced electronics in the entire world. Next, check out the fashion houses and colorful shopping in Aoyama. The architecture is modern and clean with cutting angles and cutting edge technology. Take a tour of the Harajuku and Aoyama fashion districts and consider purchasing an outrageous piece to show off at home. Next, visit the Nezu Museum for a more traditional view into Edo Japanese culture. The day is complete with a trip to Meiji Shrine, where the spirits of Emperor Meiji and his wife Empress Shoken are believed to rest. Spend the evening relaxing at your luxury hotel - we recommend either the Mandarin Oriental Tokyo or The Peninsula Tokyo.
Day 2
Tokyo
The day begins bright and early with a trip to the morning fish market where the city really comes alive. This is largest fish market in the entire world - step out of your comfort zone and try something you've never seen before. Next, visit the breathtaking Imperial Palace where the emperor of Japan resides. Check out 21_21 Design Sight - Japan's first design museum. The modern art tour continues as you visit the Roppongi Art Triangle Museum that houses striking displays of modern works.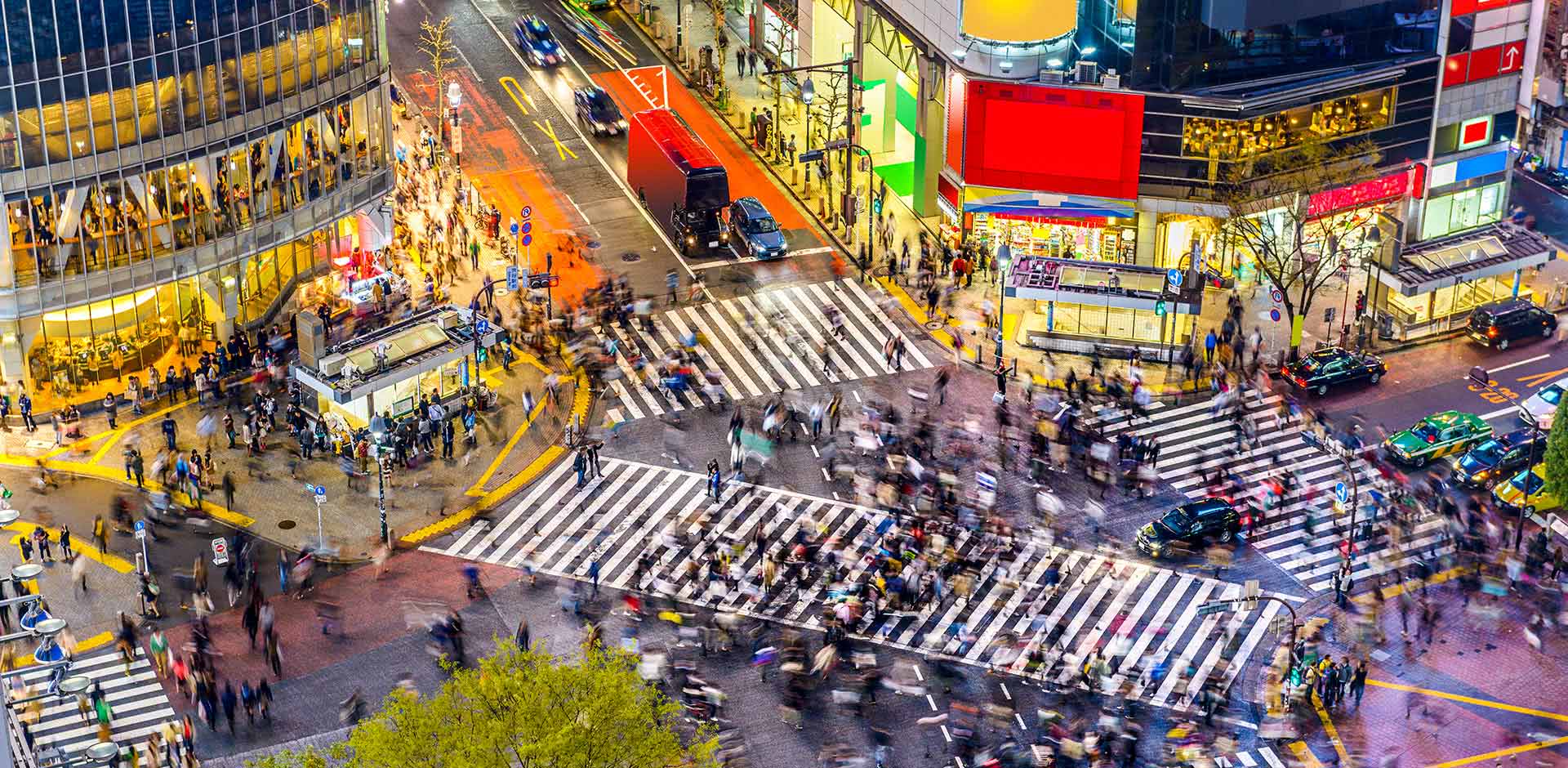 Day 3
Tokyo
History and culture come to life as you take a day trip to Kamakura. Snap a photo in front of the massive Buddha who sits in the perfect meditation pose. Visit the Hasedera Temple, dedicated to the Goddess of Mercy and one of the five Zen temples. Enjoy serenity and peace as you stroll through a Zen garden.
Day 4
Kanazawa
Travel to Kanazawa to continue your cultural getaway. Watch stunningly beautiful and delicate silk being dyed in the Kaga Yuzen silk-dying studio. Walk in amazement through the Kenrokuen landscape garden, full of cherry and sakura trees, the garden is named one of the top three gardens in Japan. Finish the day with a visit to the charming, historic Higashi Chaya district. Enjoy a traditional feast served by the striking and stoic Geishas after walking along the historic rows of houses. Spend the night in solitude and peace at the quiet, retreat style Beniya Mukayu Hotel.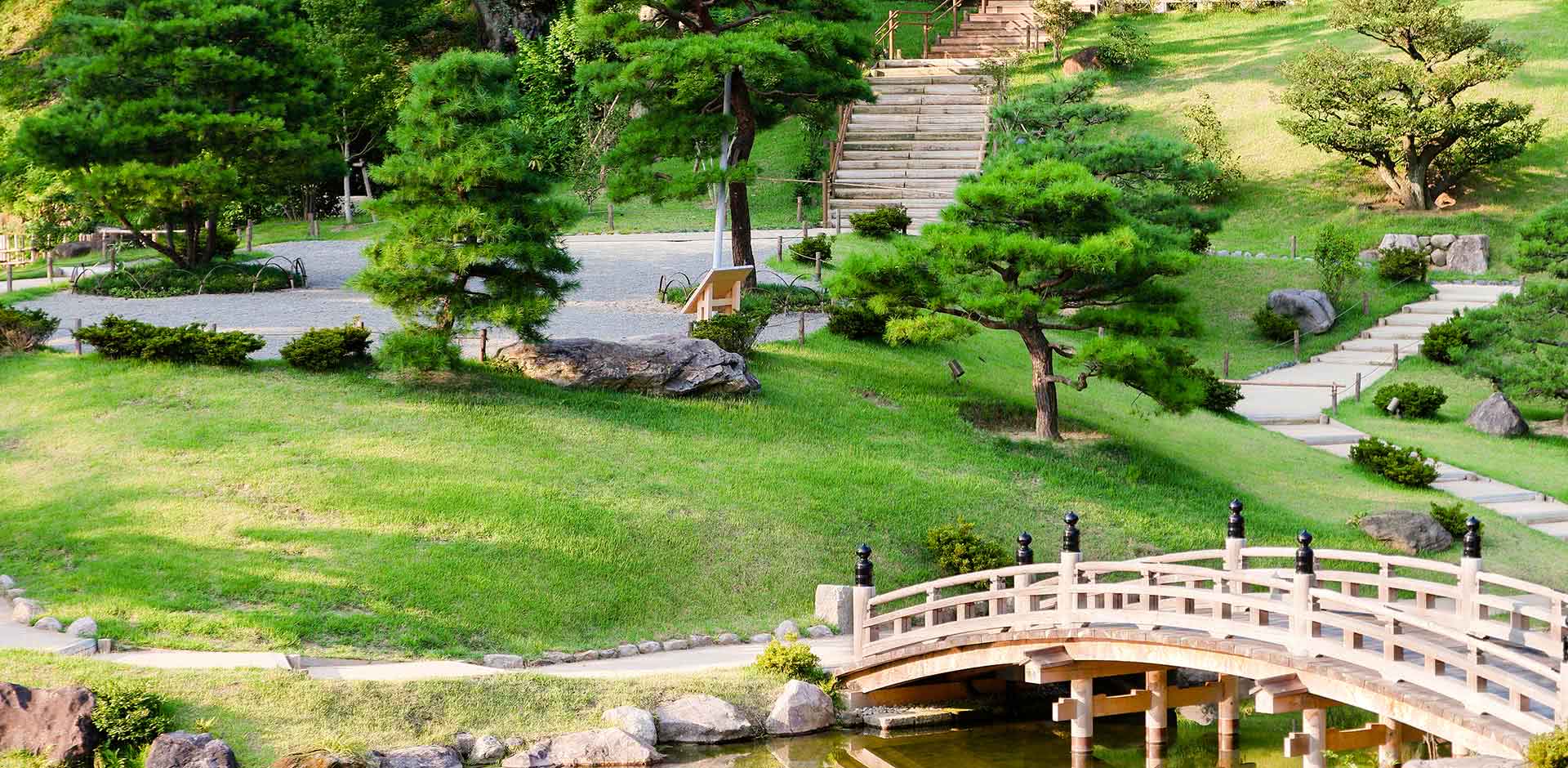 Day 5
Kanazawa
See the fascinating culture of Samurai heroes with your own eyes in the Samurai District. Tour the 21st Century Museum and learn about cultural details unknown to the outside world. Sample piping hot rice wine on a private sake brewery tour.
Day 6
Kyoto
Make the journey on to Kyoto. The Kinkaku-ji Temple is a must-see with its perfectly-maintained gardens and gold leaf-covered floors. Bigger than the western-adapted deskside rock gardens, the Ryoan-ji Zen rock garden is a place for relaxation and contemplation. Take a half-day trip to the Miho Museum, designed by the renowned Chinese-American architect, I. M. Pei. The building alone is a work of art, while also housing Mihoko Koyama's exclusive collection of Asian and Western antiques. Check in to your luxury room at one of our two recommended hotels: either Hoshinoya Kyoto, or the Hyatt Regency Kyoto.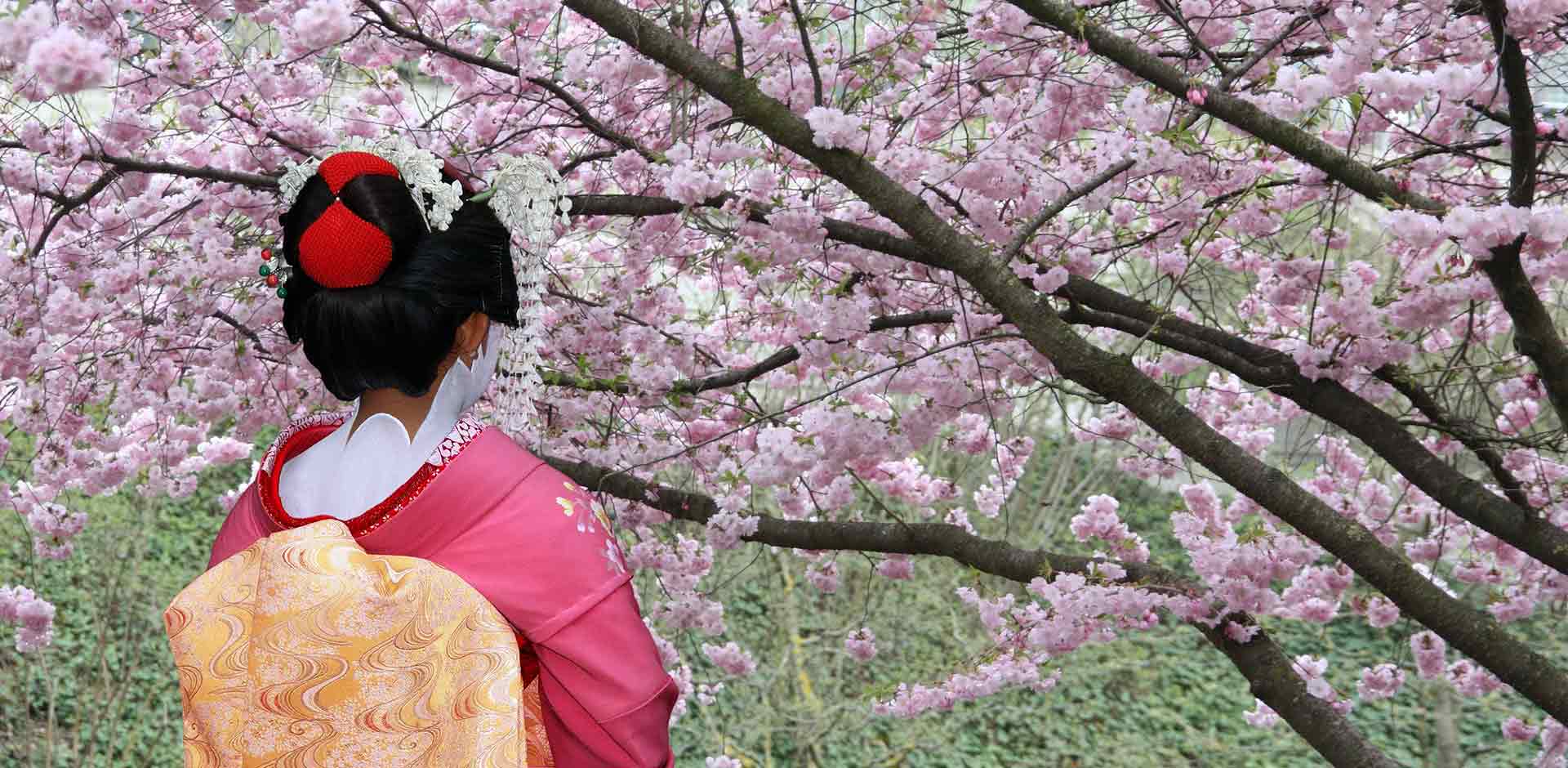 Day 7
Kyoto
Take a day trip today to the UNESCO temples of Todai-ji and Byodo-in in Nara. Marvel at the world's largest bronze Buddha statue in the world at Todai-ji. The Byodo-in Temple actually has a smaller replica built on Hawaii. The temple's picturesque red lacquer and gold exterior make the temple an ideal example of traditional buddhist architecture.
Day 8
Kyoto
Fall into deep contemplation as you stroll along the cherry-tree lined canal in Kyoto, known as the "Philosopher's Walk." Nishida Kitaro, a Japanese philosopher working at the nearby university, is believed to have taken this picturesque walk to work every day. Stock up on rare traditional handicraft goods in town at the artisanal shops. Sitting at the base of Inari Mountain, enjoy a peaceful moment as you visit the Fushimi Inari Shrine dedicated to the Gods of rice and sake. Visit the independent Buddhist site of worship that has unrivaled beauty during cherry blossom season, the Kiyomizu-dera temple.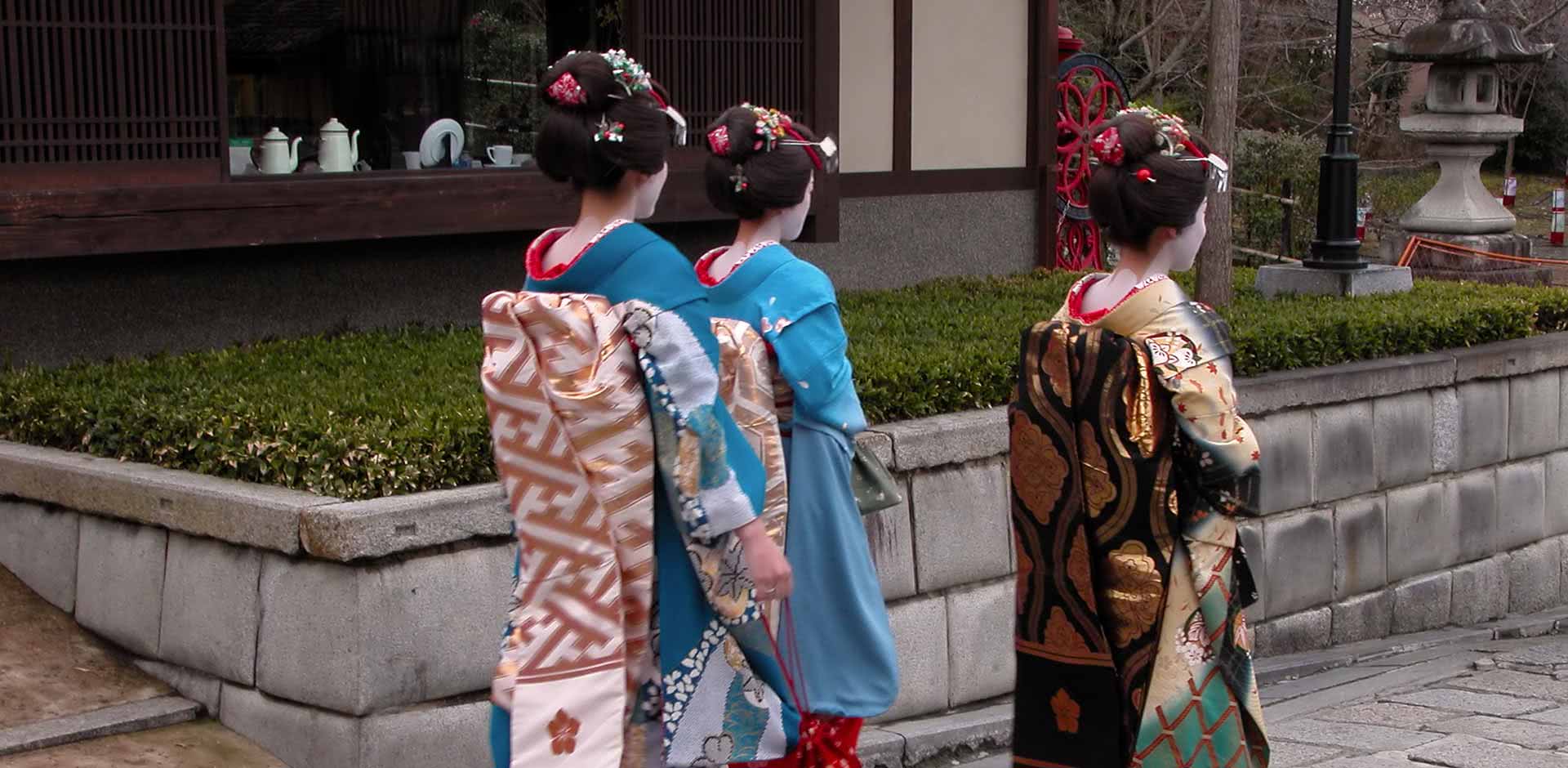 Day 9
Naoshima & Seto Inland Sea Islands
Journey to the island town of Naoshima for the final stop on our trip. Tour the Isamu Noguchi and Garden museum, which displays many Isamu Noguchi sculptures and works of art. Visit the lush historical garden Ritsurin Koen and breathe in the fresh island air. Arrive at your home for the night, the Benesse House. This beautiful hotel and art museum offers unrivaled views of the Seto Inland Sea from each spacious guestroom.
Day 10
Naoshima & Seto Inland Sea Islands
Soak in those final drops of culture as you visit the Chichu Art Museum on your last day. This museum overlooks the coast and contains a unique collection of modern art. See the innovative Art House Projects that turn unused buildings into artwork. Using what already exists and turning it into something new, the Seirensho (Inujima Island) turned a former copper factory into a work of art. The last stop is the Lee Ufan Museum celebrating the minimalist painter and sculptor's work.
TERMS AND CONDITIONS
Price is based on double or twin hotel room occupancy and includes accommodation, transfers, car/driver, English-speaking guide, activities and entrance fees, breakfasts and some casual lunches while touring. Flights and optional special activities will be quoted separately. Most personal expenses, including dinners, alcoholic beverages, spa treatments and gratuities can be paid on the spot while traveling. Prices may vary depending on season, choice of accommodation and other factors.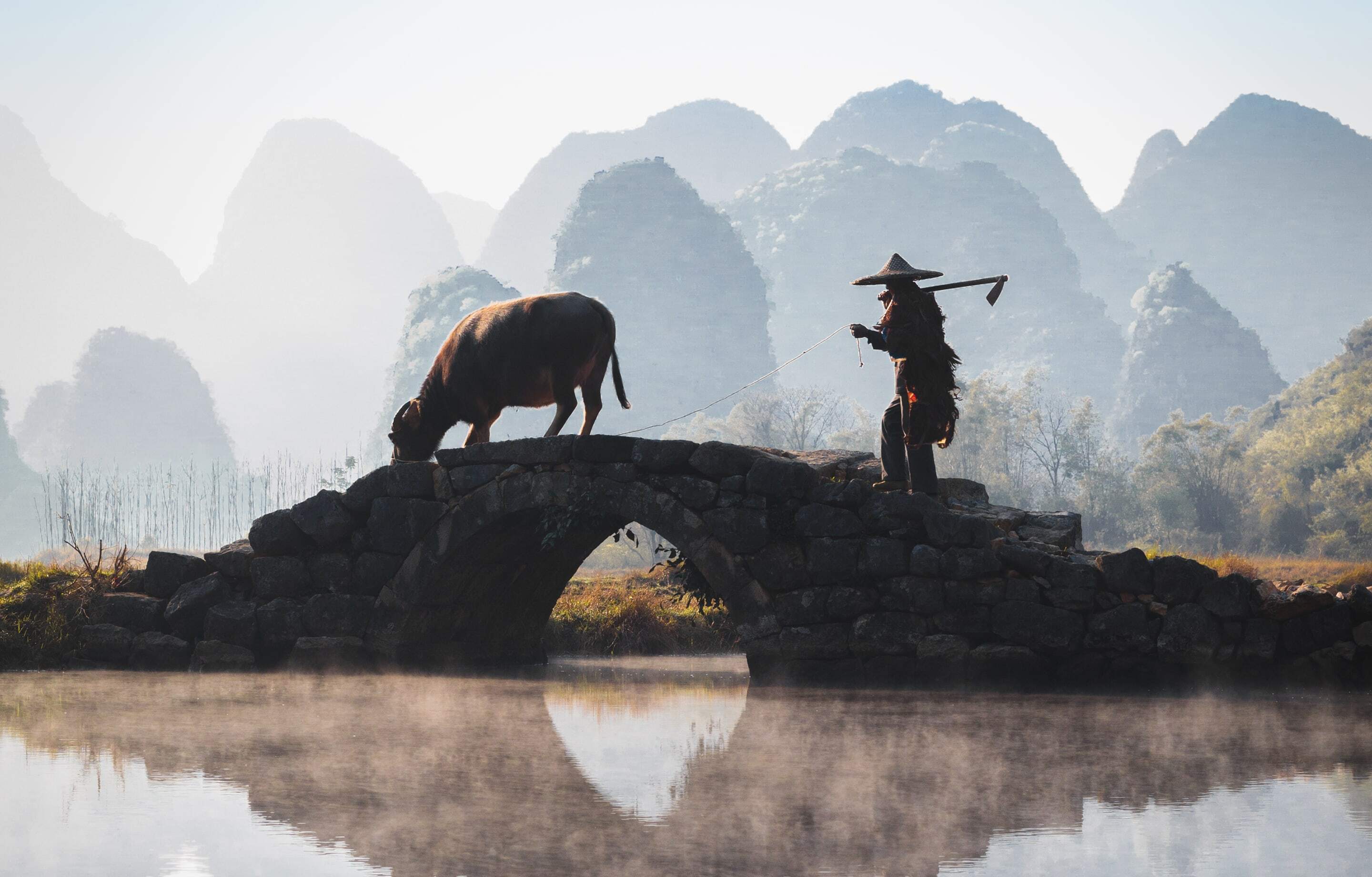 Why Remote Lands?
Exclusively Asia
With Remote Lands you'll travel with people who have made Asia the solitary focus of their own lifelong adventure. As our guest, you'll discover Asia on a journey that is completely, authentically your own, adapted from our own remarkable experiences and adventures over the years.
With Remote Lands you'll travel with people who have made Asia the solitary focus of their own lifelong adventure. As our guest, in the continent that our north American founders Catherine and Jay have adored and explored for decades, you'll discover Asia on a journey that is completely, authentically your own, adapted from our own remarkable experiences and adventures over the years.
Travelogues
An Asia-focused magazine brought to you by Remote Lands – a platform for adventure, luxury, and authenticity from experts and explorers around the continent.
What Others Say
Here is a small selection of the kind words our guests have said about us, as well as features by journalists and travel writers.
From the moment I happened upon the REMOTE LANDS website over a year ago, browsed the options, I knew that this would be well worth it. The entire staff is nothing less than professional with service that made us feel like royals.
This was truly the trip of a lifetime. Magical destinations, the most luxurious hotels in the world, and the most wonderful travel companions we could've wished for. We were treated like family everywhere we went and we have 14 new best friends.
We have used some of the top rated travel specialists all over the world and, without question, Catherine Heald and Remote Lands are at the very top of the list!