Example Itinerary
Peace, Art & History: Chugoku & Hiroshima
Chugoku, Japan's region of mountains, is an excellent place to get a taste of the best of Japan. The area makes up the western part of Japan's main island Honshu and features a lot of great tourist attractions which you'll enjoy. Hiroshima is the capital of the region and it's here you'll no doubt love the most. Visit the Peace Memorial Park dedicated to victims of the 1945 atomic bomb. On this tour you'll also visit Miyajima island, Okayama, Matsue, Kurashiki and Naoshima. If you've only got six days to spare, you'll want to spend them in delightful Chugoku.
This itinerary is an example. It's designed to inspire you and provide you with thoughtfully curated ideas. You can choose to do this exact itinerary or completely personalize it. All trips are 100% bespoke.
Highlights
• Poignant History: Visit Hiroshima Peace Memorial Park and learn about the devastation of the atomic bomb, which changed Japan and the world forever.
• Art: Hop over to Naoshima, an island overflowing with outdoor sculptures, art museums and renowned architecture.
• Architecture: Explore the Bikan Historical Quarter in Kurashiki; a district of pretty canals lined with quaint wooden storehouses.
Day-by-Day
Day 1
Hiroshima
Wake up in Hiroshima and begin the tour with a visit to Miyajima Island. Visit the World Heritage site of Itsukushima Shrine and enjoy a walk around the Mt Misen area. Get your first taste of Japanese food with a tasty lunch of "Hiroshima-yaki". Next head to the Hiroshima Peace Memorial Park and Museum, where you'll find out about the atomic bomb disaster. Speaking to an A-bomb survivor can be arranged by request. Both Miyajima and the Peace Memorial Park are UNESCO-designated sites within Hiroshima City. After an informative afternoon, head back to your Hiroshima hotel.
Day 2
Matsue
Wake up and get ready for another busy day. Depart Hiroshima and head to Matsue - this journey takes around two hours and 30 minutes. Here, you'll get to explore the Matsue Castle and have a look around this castle town. There's also a chance to take a 30 minute boat ride along the moat. It's lunchtime, so taste the delicious local dish of Izumo soba buckwheat noodles. Then it's time to check into your accommodation for the night, where you can relax for the evening.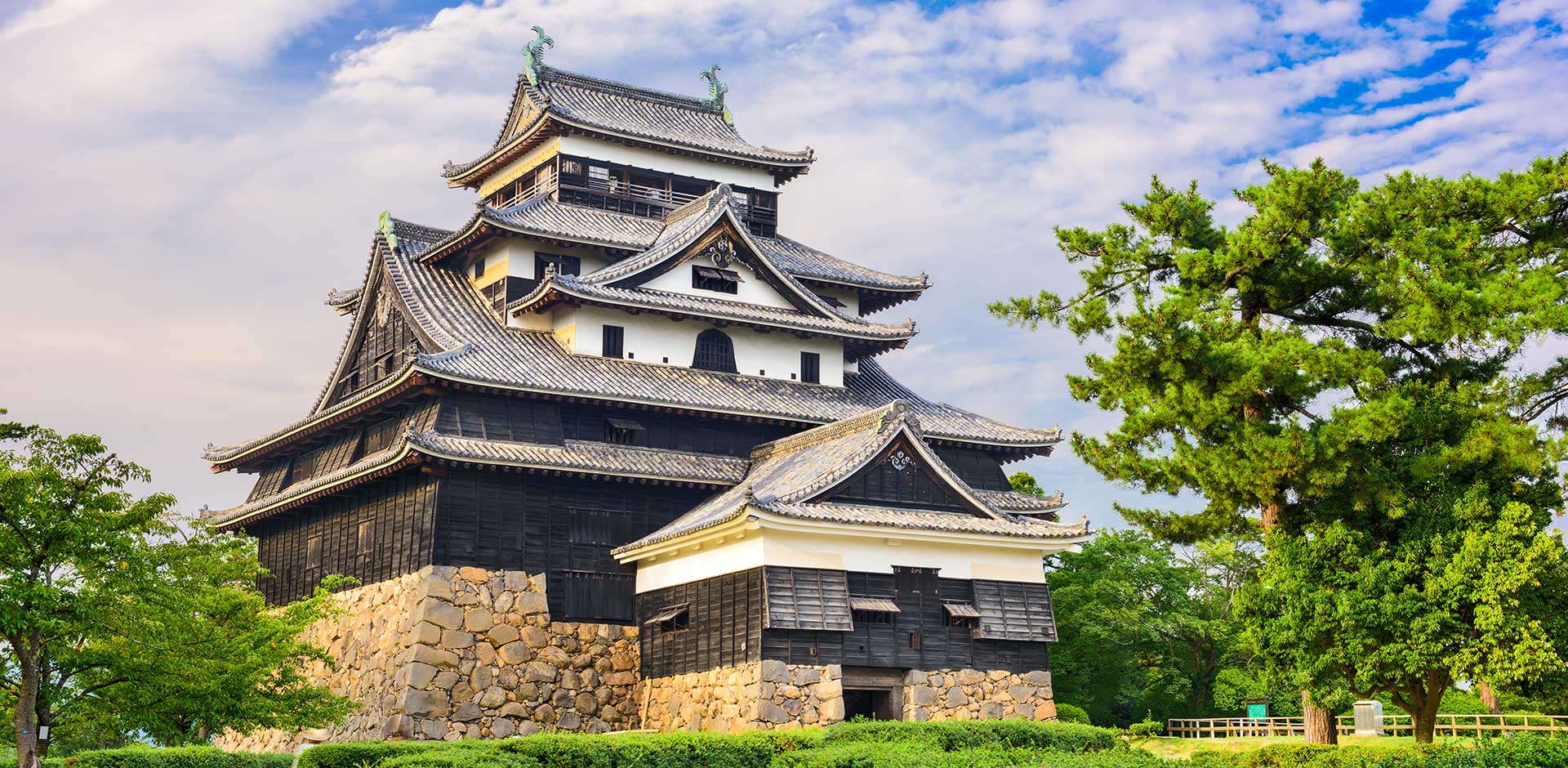 Day 3
Kurashiki
Leave early in the morning for Yasugi, where you'll visit the Adachi Museum, known for its amazing Japanese garden. Then head to Kurashiki where you'll visit the Ohara Art Museum, which was the first collection of Western art to be permanently exhibited in Japan. Do some local sightseeing in the Bikan Historical Quarter, where there's many historical wooden warehouses just waiting to be explored. There's a beautiful canal framed with weeping willow trees and the whole area is interesting to visit.
Day 4
Kurashiki
Today, take a daytrip to nearby Okayama where you'll see the Korakuen Garden, one of Japan's three most beautiful garden areas and also a cultural heritage site. Explore the Yumeji Art Museum which features works by Takehisa Yumeji and a reconstruction of the artist's studio. The city is home to several art museums including Okayama Prefectural Museum of Art, Hayashibara Museum of Art. Return to Kurashiki for the evening.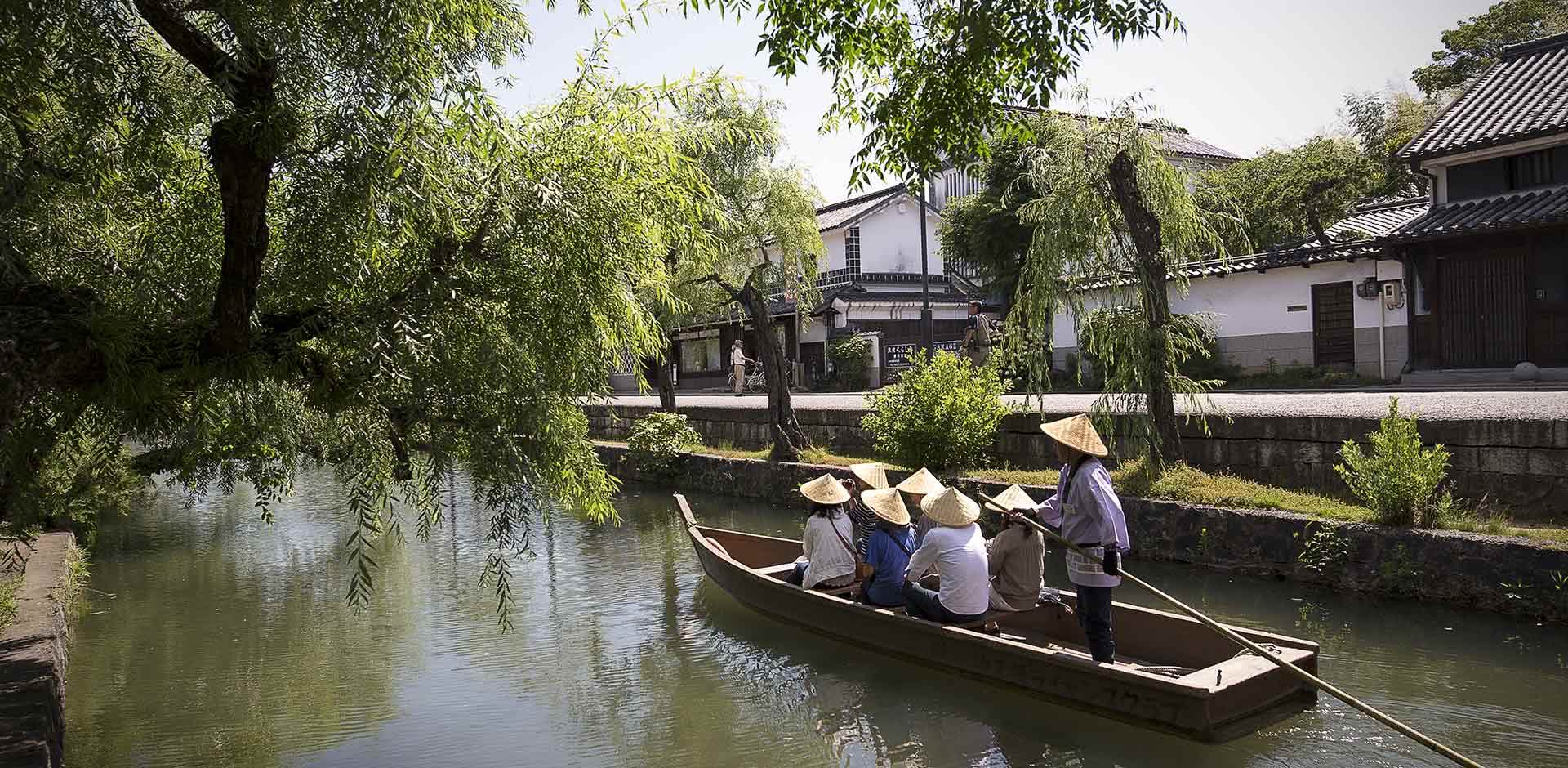 Day 5
Naoshima & Seto Inland Sea Islands
Depart Kurashiki and take the ferry to Naoshima Island. Here, explore the local delights that are the Chichu Art Museum and the Art House Project. Opened in 2004, the museum is built directly on the side of the island, and is buried mostly underground. In the evening, check in at the Hotel Benesse House, which is located inside the brilliant Benesse Art Museum. A guided tour of the museum can be arranged by request.
Day 6
Departure
Today's the final day of your six day tour of Chugoku, Japan. Depart from Naoshima and head for Okayama or Takamatsu before catching your international flight.
TERMS AND CONDITIONS
Price is based on double or twin hotel room occupancy and includes accommodation, transfers, car/driver, English-speaking guide, activities and entrance fees, breakfasts and some casual lunches while touring. Flights and optional special activities will be quoted separately. Most personal expenses, including dinners, alcoholic beverages, spa treatments and gratuities can be paid on the spot while traveling. Prices may vary depending on season, choice of accommodation and other factors.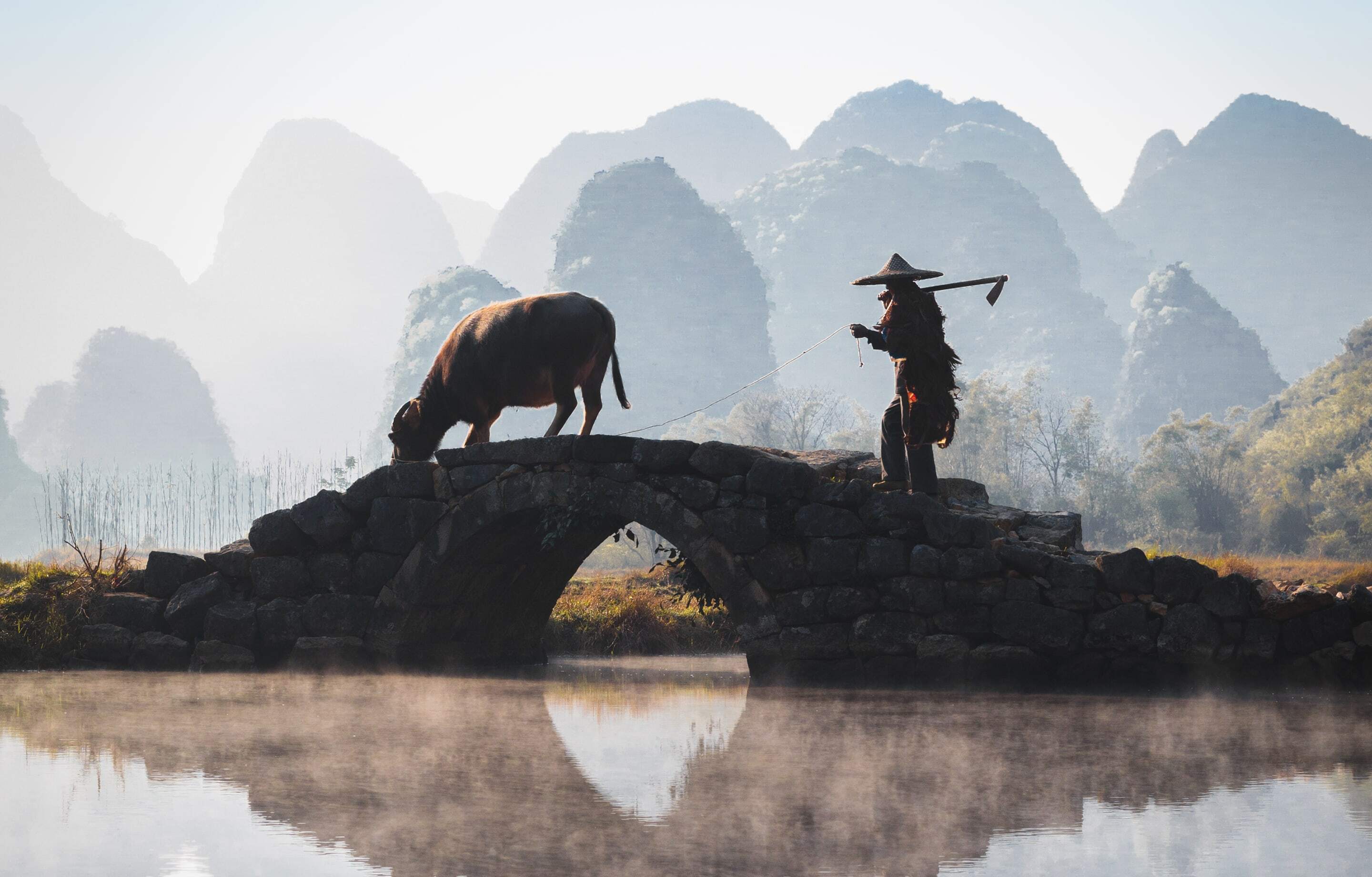 Why Remote Lands?
Exclusively Asia
With Remote Lands you'll travel with people who have made Asia the solitary focus of their own lifelong adventure. As our guest, you'll discover Asia on a journey that is completely, authentically your own, adapted from our own remarkable experiences and adventures over the years.
With Remote Lands you'll travel with people who have made Asia the solitary focus of their own lifelong adventure. As our guest, in the continent that our north American founders Catherine and Jay have adored and explored for decades, you'll discover Asia on a journey that is completely, authentically your own, adapted from our own remarkable experiences and adventures over the years.
Travelogues
An Asia-focused magazine brought to you by Remote Lands – a platform for adventure, luxury, and authenticity from experts and explorers around the continent.
What Others Say
Here is a small selection of the kind words our guests have said about us, as well as features by journalists and travel writers.
From the moment I happened upon the REMOTE LANDS website over a year ago, browsed the options, I knew that this would be well worth it. The entire staff is nothing less than professional with service that made us feel like royals.
This was truly the trip of a lifetime. Magical destinations, the most luxurious hotels in the world, and the most wonderful travel companions we could've wished for. We were treated like family everywhere we went and we have 14 new best friends.
We have used some of the top rated travel specialists all over the world and, without question, Catherine Heald and Remote Lands are at the very top of the list!