Example Itinerary
Japanese Art and Culture Tour
This luxury 13-day tour explores Japanese art, history and culture in its most iconic cities. Beginning in Tokyo, you'll visit unforgettable sites such as the Meiji Shrine and the colorful shopping streets of Harajuku, before traveling via bullet train to Hiroshima and Kyoto. Ancient townships, majestic temples, art galleries and royal gardens are all part of this fantastic journey through Japanese culture and heritage. Each night, enjoy the luxury of staying in a traditional ryokan guesthouse, dining on world-renowned kaiseki cuisine.
This itinerary is an example. It's designed to inspire you and provide you with thoughtfully curated ideas. You can choose to do this exact itinerary or completely personalize it. All trips are 100% bespoke.
Highlights
• Nara: Japan's first capital offers ancient history, stunning architecture and tame deer, which eat from your hand.
• Miyajima: Take a ferry to the sacred island of Miyajima, known for its forests full of ancient shrines and sika deer.
• Bullet Train: Travel first class on the Shinkansen, Japan's most efficient mode of transport and a testament to the country's technological prowess.
Day-by-Day
Day 1
Tokyo
You'll begin your luxury 13-day tour in Tokyo, Japan's vibrant capital. Upon arriving at the airport you'll be met by your driver who will take you to your five-star hotel in Tokyo city center. We recommend The Peninsula or Mandarin Oriental, both of which offer world-class dining and luxurious amenities. You have the remainder of the day to spend at your leisure, free to explore your surrounds or book a pampering spa treatment in your hotel.
Day 2
Tokyo
Today you'll explore Tokyo with a full-day guided tour. Tokyo is a huge city with a lot of ground to cover, so it's up to you and your private guide as to which parts you choose to see. Some of its most famous attractions include the Tsukiji Fish Markets, the serene Meiji Shrine, and the luxury shopping of Omotesando and Harajuku. In the evening, try some ramen in Shinjuku or take part in an iconic Japanese pastime - karaoke.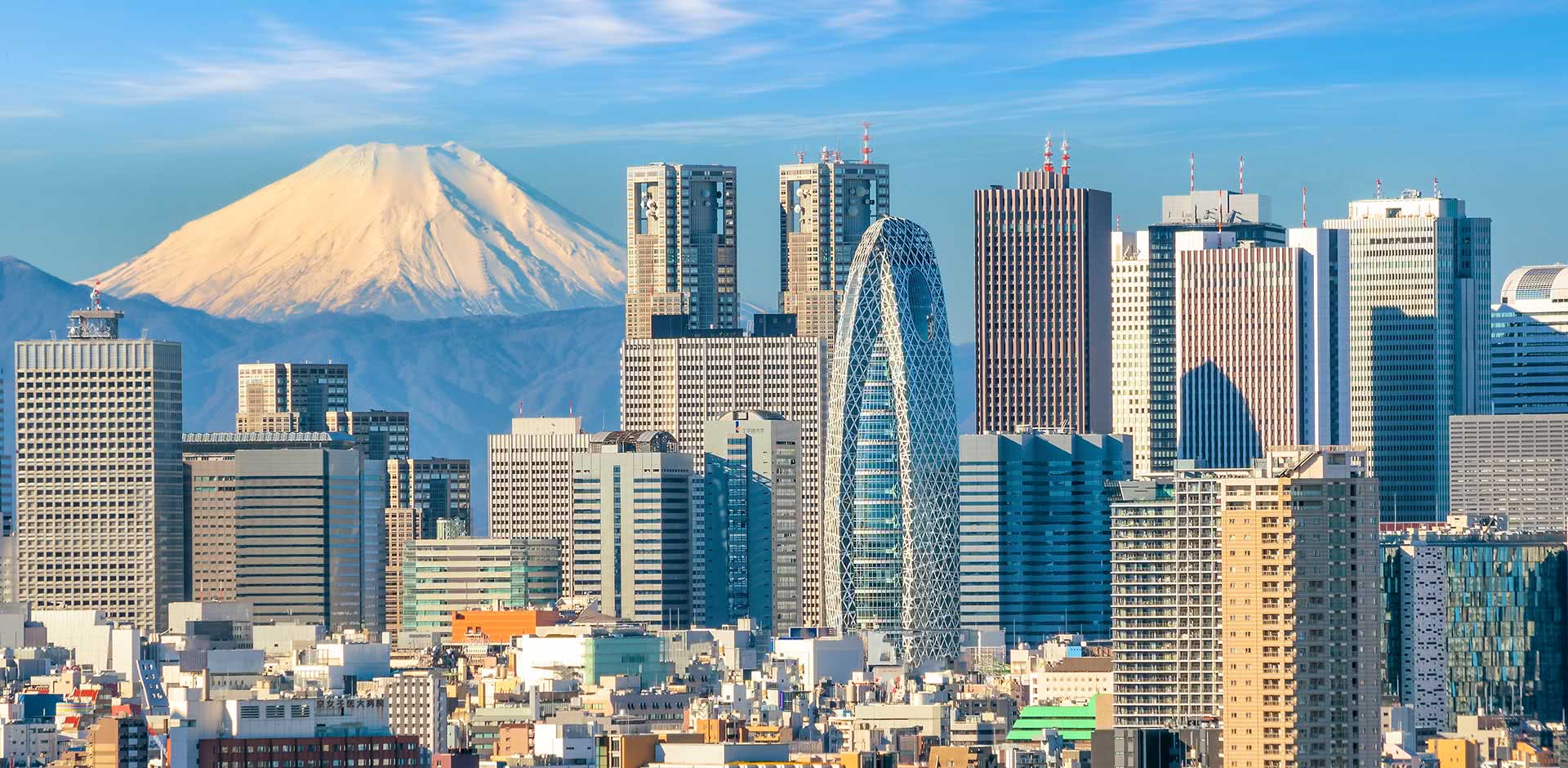 Day 3
Tokyo
See some of Japan's most spectacular countryside with a private day-trip to Kamakura or Hakone. Both locations are famed for their natural beauty - Hakone is a popular location for viewing Mount Fuji, and the seaside city of Kamakura offers lush forests and temples. After enjoying some of the world's most unique landscapes, return to your luxury hotel in Tokyo for the night.
Day 4
Kurashiki
Take the Shinkansen to the historic town of Kurashiki today. This scenic old town in Okayama Prefecture is an unusual location for Western art, including a gallery with works by Matisse, Gauguin, Renoir and Monet, amongst others. The old merchant quarter - Bikan - is also a beautiful place to explore with its 17th-century architecture, canals and European-style town hall. Tonight, you'll check into a ryokan - a traditional guesthouse - to enjoy old-fashioned Japanese hospitality and a gourmet kaiseki dinner. Kaiseki meals are famous for their immaculate presentation and the freshness of ingredients, garnering praise - and Michelin stars - for restaurants throughout Japan.
Day 5
Kurashiki
Today you'll explore Kurashiki in more depth, on a half-day guided walking tour of the city. The immense Great Seto Bridge is one of the city's must-see attractions, as is the Ohara Spinning Mill - a holdover from the Meiji period. You might also like to visit Kurashiki City Hall, designed by award-winning modernist architect Kenzo Tange. In the evening, you'll return to your ryokan for another night, enjoying another fantastic kaiseki meal.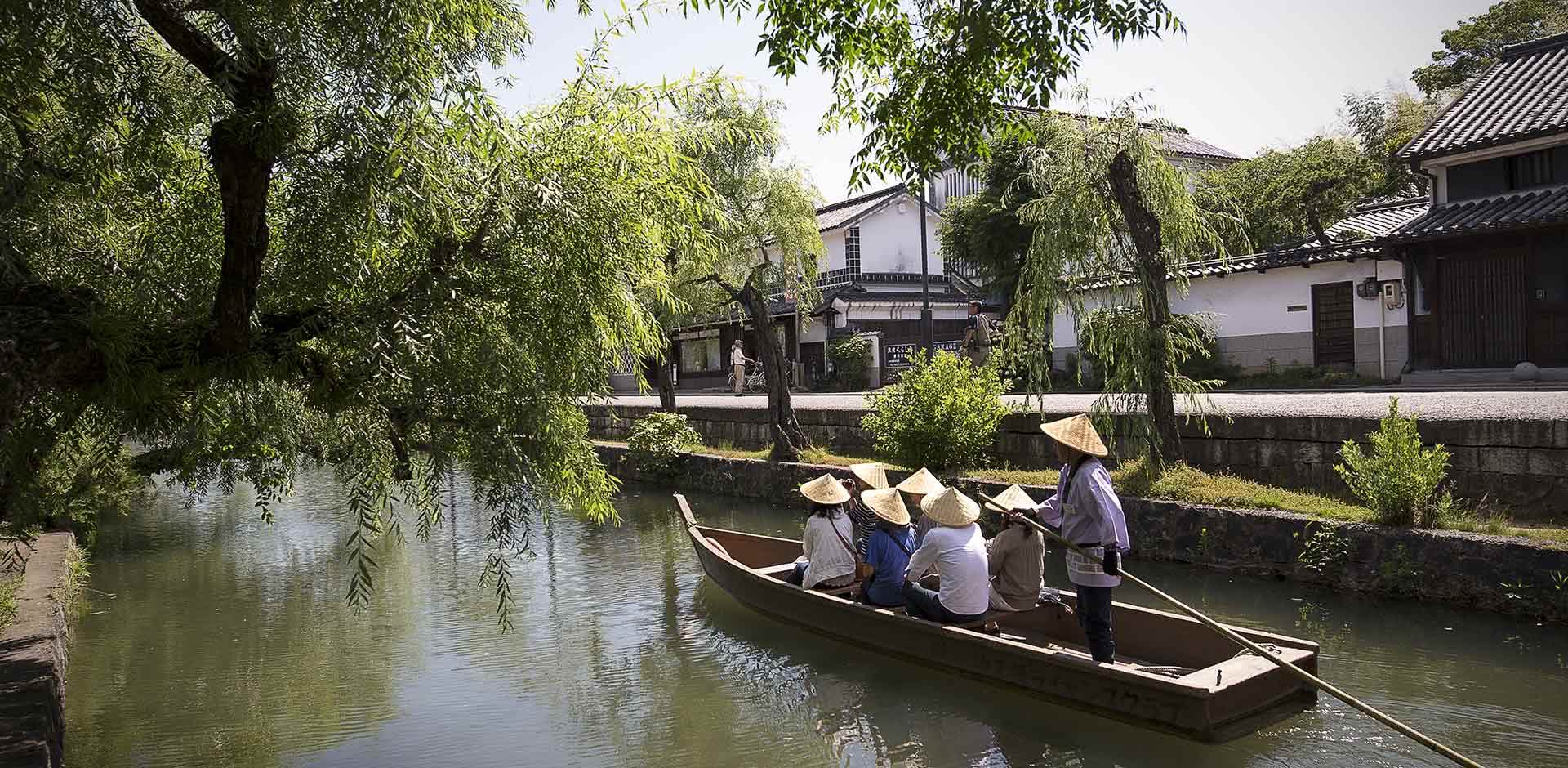 Day 6
Miyajima
Start your day with a trip to Koraku-en, one of the Three Great Gardens of Japan. Completed in 1700, this meticulously-tended garden houses Okayama Castle and features extensive grassy zones and a 2,100-feet-long stream. Next, you'll hop aboard the Shinkansen to Hiroshima, then on to Miyajima - Shrine Island. A ten-minute ferry ride from the train station, this UNESCO World Heritage Site is home to one of the three iconic views of Japan - a torii (gate) rising out of the water against the backdrop of Mount Misen. Check into a local ryokan tonight and enjoy a kaiseki meal for dinner.
Day 7
Miyajima
Explore the island today with a half-day walking tour of Miyajima. This sleepy, mountainous island is considered sacred and its forests are full of monkeys and sika deer, the latter of which carry particular spiritual significance. Discover the many shrines and temples that dot the landscape here and enjoy serene views of Hiroshima Bay. Return to your ryokan for the evening.
Day 8
Kyoto
Today you'll take a private city tour of Hiroshima. There are numerous sites worth visiting here, among them the Children's Peace Monument, the Peace Memorial Museum and the UNESCO World Heritage Site of Peace Memorial Park, Hiroshima's ground zero. After your tour, catch the Shinkansen to Kyoto, the old imperial capital of Japan.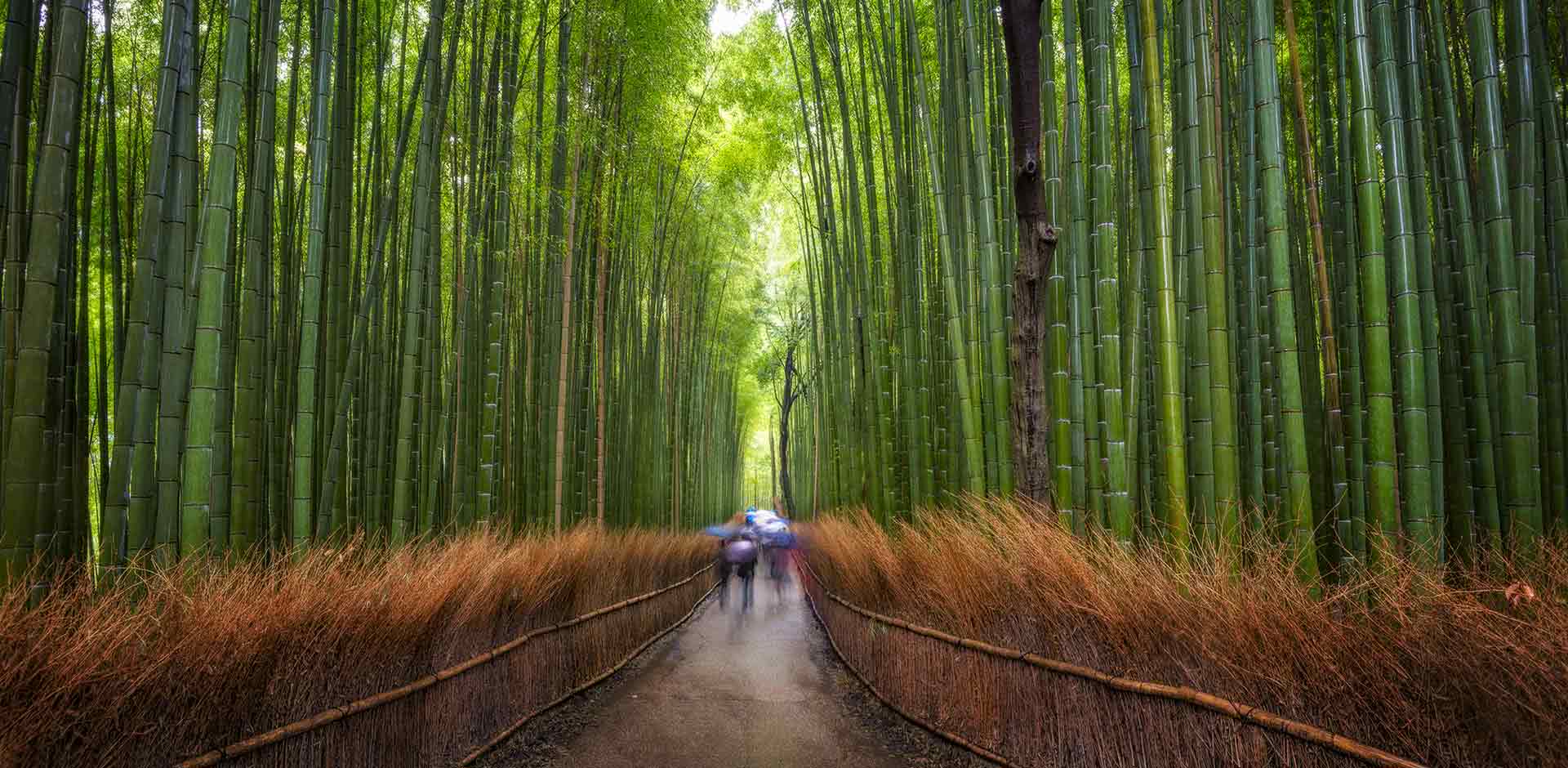 Day 9
Kyoto
As Japan's old capital, there is much to see in Kyoto - the city is home to 20 UNESCO World Heritage Sites. You'll start with a full-day tour with your own private guide, visiting attractions such as Daitoku-ji Temple, Nishiki food market and the iconic Fushimi Inari Grand Shrine. Enjoy lunch at one of the city's many historic temples before settling into your Kyoto hotel for another night.
Day 10
Kyoto
Continue exploring Kyoto today, with another full-day tour with a private guide. You can shop for handicrafts, visit a historic noodle restaurant or delve into one of Japan's traditional arts, such as ikebana - flower arranging, calligraphy or a tea ceremony. You can also wander along the Philosopher's Walk, a scenic trail along the canal, lined with cherry blossom and maple trees. Return to your hotel in Kyoto tonight.
Day 11
Kyoto
Today, you can take a day-tour to nearby Miho Museum, an hour's drive out of town. Here you'll enjoy a private guided tour with one of the museum's curators, who will show you the Miho's collection of Eastern and Western antiques. Alternatively, you can head to Nara, Japan's first established capital, a city with UNESCO-designated historic architecture, beautiful parks and freely roaming sika deer.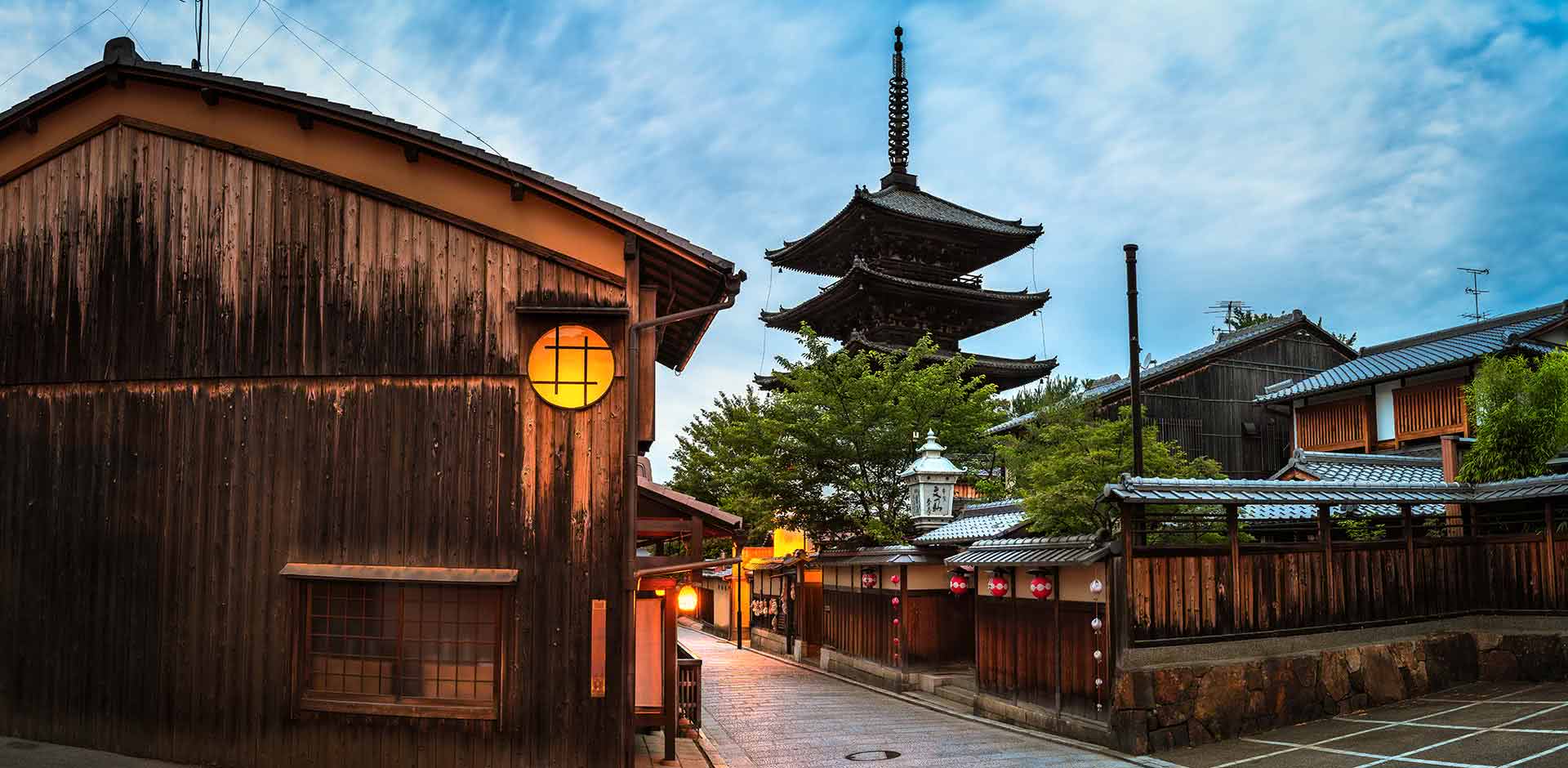 Day 12
Kyoto
Today you'll be transferred to the train station to head back to Tokyo on the Shinkansen. In Tokyo, check into your luxury hotel for the final night of your journey. You have the evening free to catch up on souvenir shopping, enjoy a dinner of world-class sushi or just soak up the atmosphere of one of the world's most compelling capitals.
Day 13
You'll be chauffeur-driven to the airport today in time for your departure flight to your next onward destination.
TERMS AND CONDITIONS
Price is based on double or twin hotel room occupancy and includes accommodation, transfers, car/driver, English-speaking guide, activities and entrance fees, breakfasts and some casual lunches while touring. Flights and optional special activities will be quoted separately. Most personal expenses, including dinners, alcoholic beverages, spa treatments and gratuities can be paid on the spot while traveling. Prices may vary depending on season, choice of accommodation and other factors.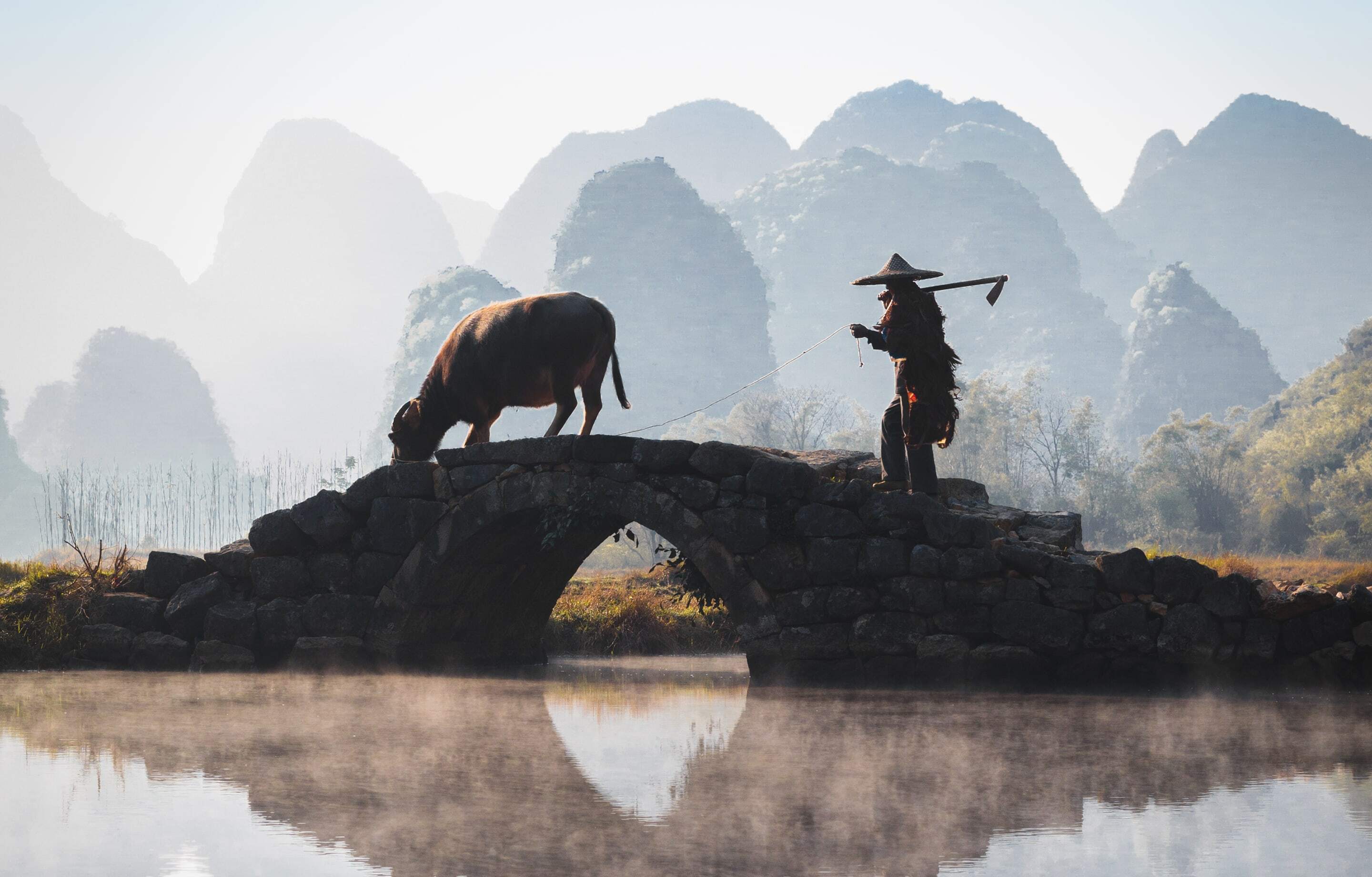 Why Remote Lands?
Exclusively Asia
With Remote Lands you'll travel with people who have made Asia the solitary focus of their own lifelong adventure. As our guest, you'll discover Asia on a journey that is completely, authentically your own, adapted from our own remarkable experiences and adventures over the years.
With Remote Lands you'll travel with people who have made Asia the solitary focus of their own lifelong adventure. As our guest, in the continent that our north American founders Catherine and Jay have adored and explored for decades, you'll discover Asia on a journey that is completely, authentically your own, adapted from our own remarkable experiences and adventures over the years.
Travelogues
An Asia-focused magazine brought to you by Remote Lands – a platform for adventure, luxury, and authenticity from experts and explorers around the continent.
What Others Say
Here is a small selection of the kind words our guests have said about us, as well as features by journalists and travel writers.
From the moment I happened upon the REMOTE LANDS website over a year ago, browsed the options, I knew that this would be well worth it. The entire staff is nothing less than professional with service that made us feel like royals.
This was truly the trip of a lifetime. Magical destinations, the most luxurious hotels in the world, and the most wonderful travel companions we could've wished for. We were treated like family everywhere we went and we have 14 new best friends.
We have used some of the top rated travel specialists all over the world and, without question, Catherine Heald and Remote Lands are at the very top of the list!