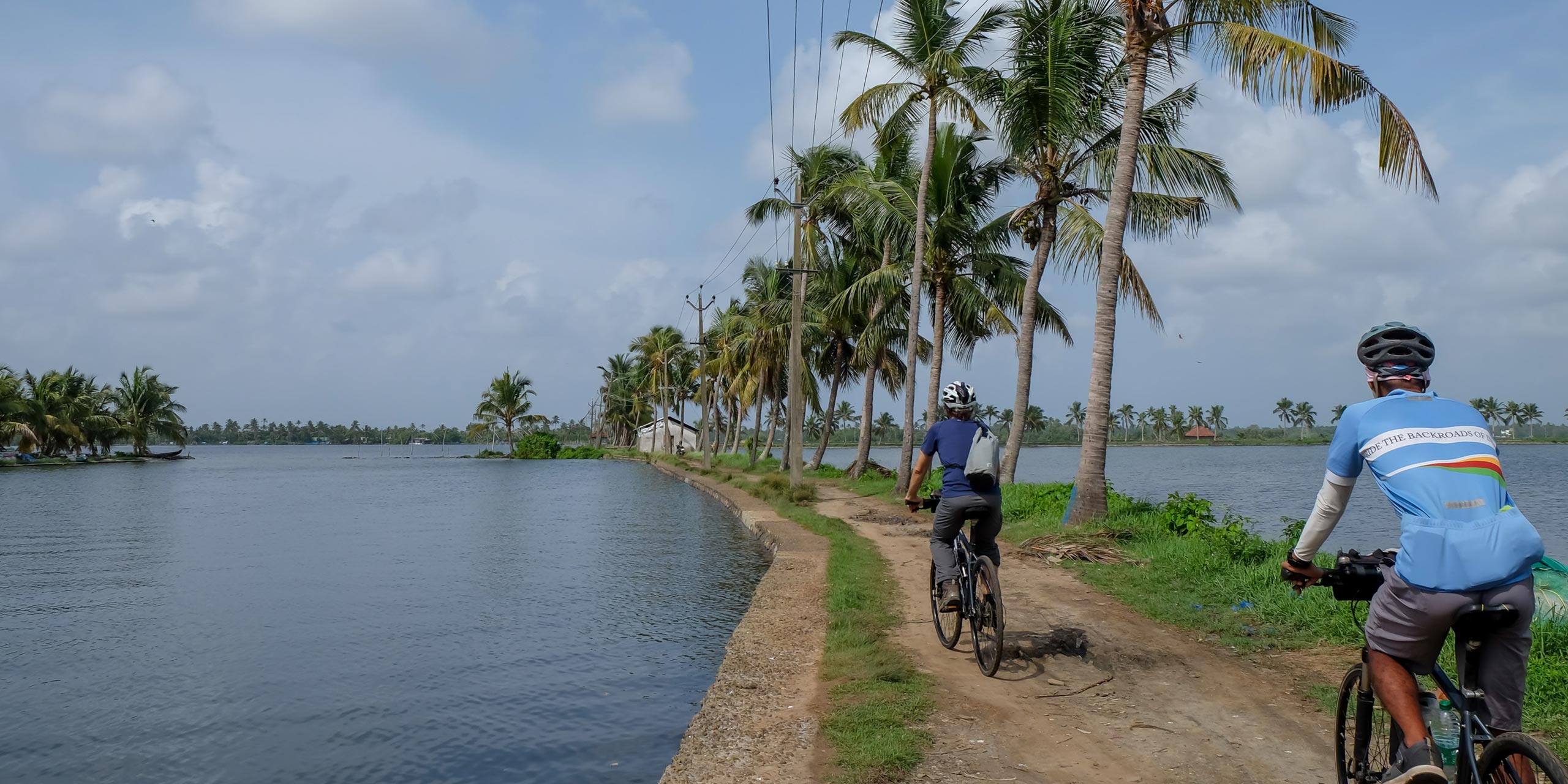 Picture a perfect Indian paradise and it might look something like Kerala. Long beaches backed by swaying coconut trees, forested mountains, yoga retreats and a more serene counterpoint to the often-overwhelming Indian experience. Even before the pandemic halted tourism, Kerala was one of the most visited states in India, with Kochi as one of its urban highlights.
But now that India reopened to tourism, wouldn't it be nice to visit Kochi, and do something different than catching a sunset at its Chinese Fishing Nets and sightseeing with the rest of the hordes?
One of the best ways to get a more intimate experience of Kochi is by pedalling on a bicycle. Forget the new town of Ernakulam, which not only doesn't have much to see besides office buildings but is also packed with hazardous traffic for cyclists.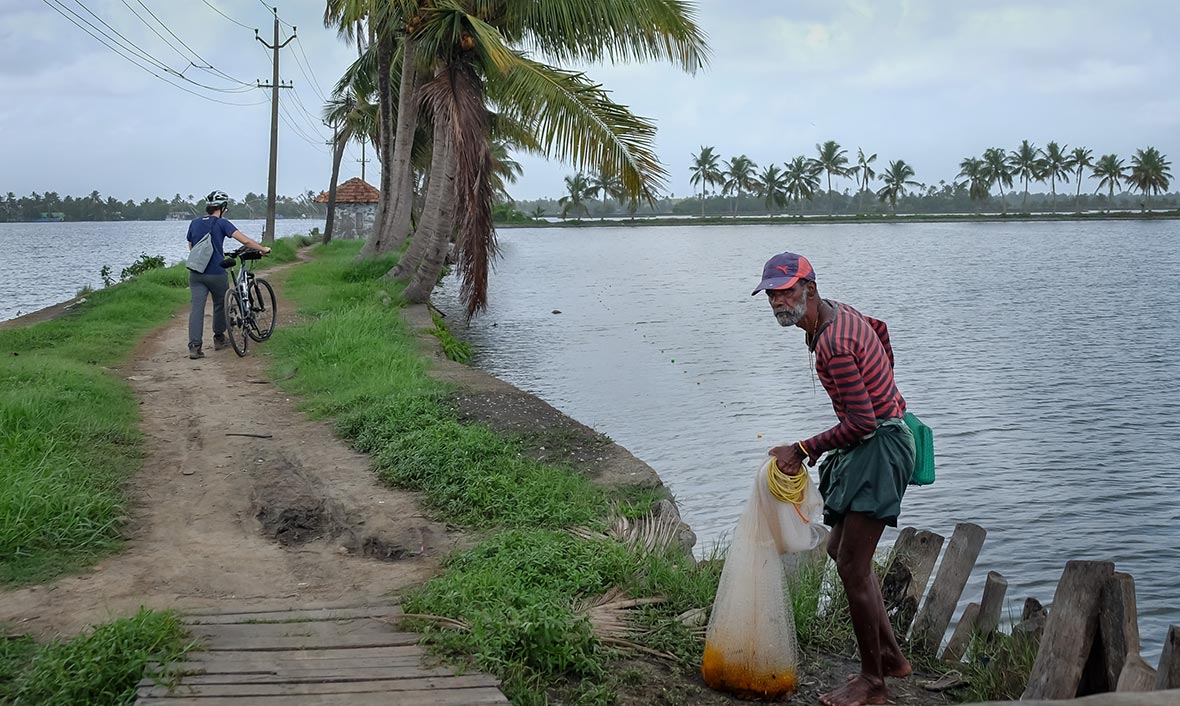 Fort Kochi and Mattancherry, the old colonial parts of the city, are a better choice: less trawled and ideal for biking around, they are not as big as most other Indian cities, and yet not so compact to be easily walkable.
A bicycle here will just make your trip easier: one can hop to the famous Chinese Fishing Nets, and then get back on the saddle to get to all the other most important places to visit in Kochi, like the Mattancherry Palace and St Francis Church, all in a day and on the cheap. You can also carry your bicycle on the ferries that hop across Kochi's bay.
These areas hold special charms, but the best option is to get out of town where the city limits thaw into the sparsely populated, flat countryside. Most people think that Kerala's beautiful backwaters — a web of navigable canals that break off the countryside into hundreds of small islets that spill into the sea — and bucolic scenery are only to be found in Alleppey. Touted as the "Venice of the East", the town is just 60km south of Kochi and is a popular spot for tourists.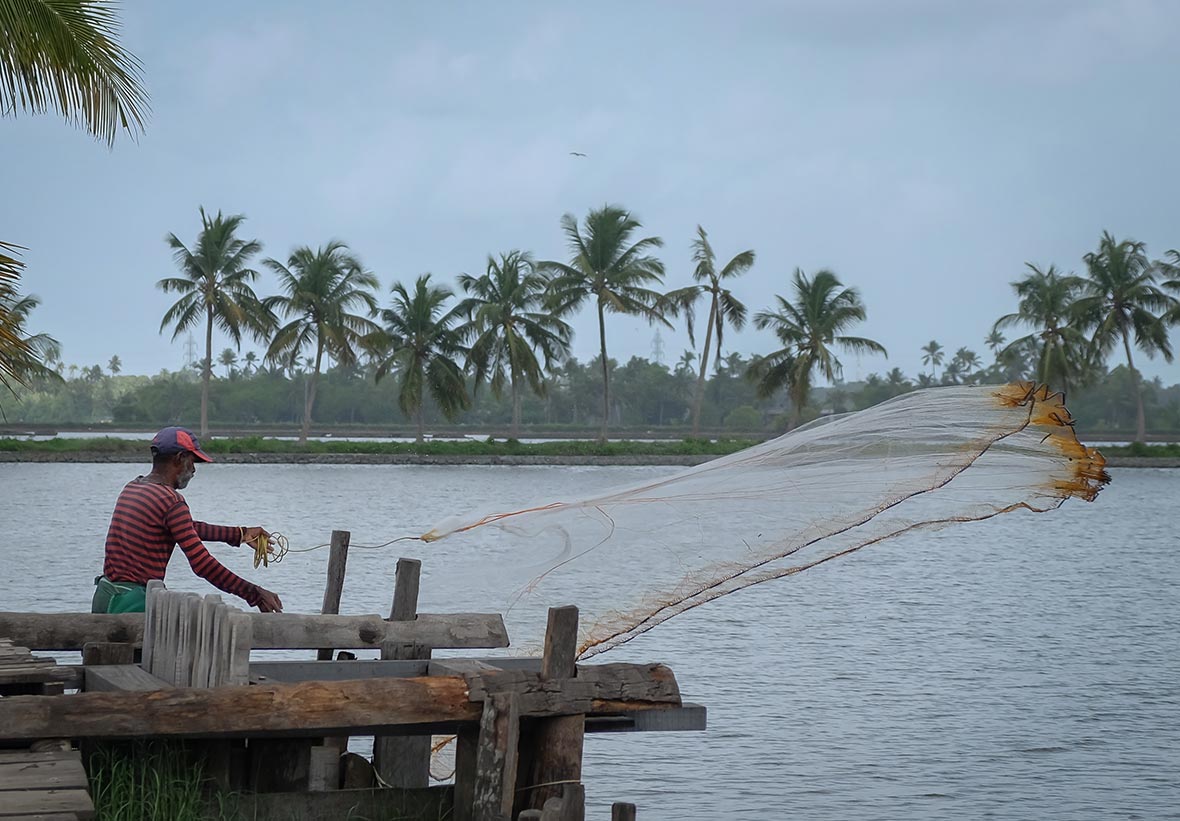 But most ignore that those same backwaters start 10km south of Kochi near the village of Kannamaly, where a large, offbeat and untouristed swathe of canals extends right off the main coastal road. This is where one can experience a more authentic face of rural Kerala that few visitors have in mind when coming to Kochi.
A bicycle is absolutely the best method of transport here. If you want to explore independently, buses and public transport don't stray off the main road, cars are too big to navigate the narrow roads, and walking in the blistering hot weather is a long and sweaty exercise.
I learned about this hidden world thanks to a friend and bicycle touring guide, Dibin Devassy, a native of Thrissur, the first major town north of Kochi along Kerala's Malabar coast. A few years ago, Dibin ventured out on a cross-country bicycle jaunt from South India all the way to Leh in Ladakh, in the Indian Himalayas.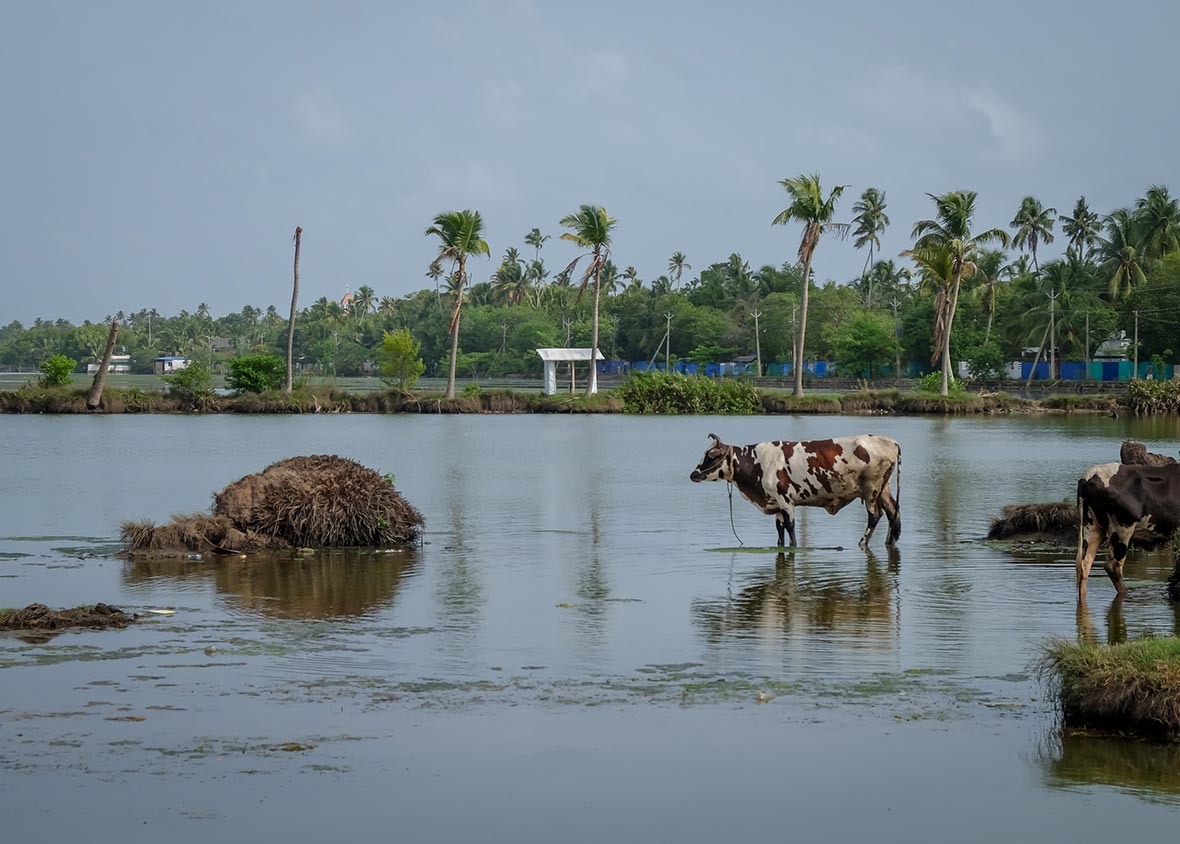 "It took me about two months of cycling pretty much every day, facing all sorts of terrains, weather and people… someone even threw stones at me while I was crossing the countryside in Maharashtra state," Dibin told me as we drove to the south of the city in a rickshaw to collect the bicycles and prepare to set off.
It's certainly possible to rent a bicycle in Kochi and strike out solo, but having Dibin as my guide was definitely an asset, as once we left Fort Kochi, finding locals with a grasp of the English language became a harder task.
Dibin's plan was to cycle in a rectangular loop for about three hours on flat, easy terrain, covering 25km back to the starting point. We set off along Interstate 66 which, even being a major highway, has a decent road shoulder and was not too trafficked for an Indian road. Large patches of vegetation started breaking off into ponds of water only minutes after we had started pedalling.
Cutting to the left, we left the highway for a smaller road that proceeded along a farm field and then the asphalt thawed out and we continued along a smaller earthen path that proceeded deep inside towards the backwaters. Without expecting it, the path shrunk, and we found ourselves trudging along as if we were wheeling over a tightrope slung over endless water.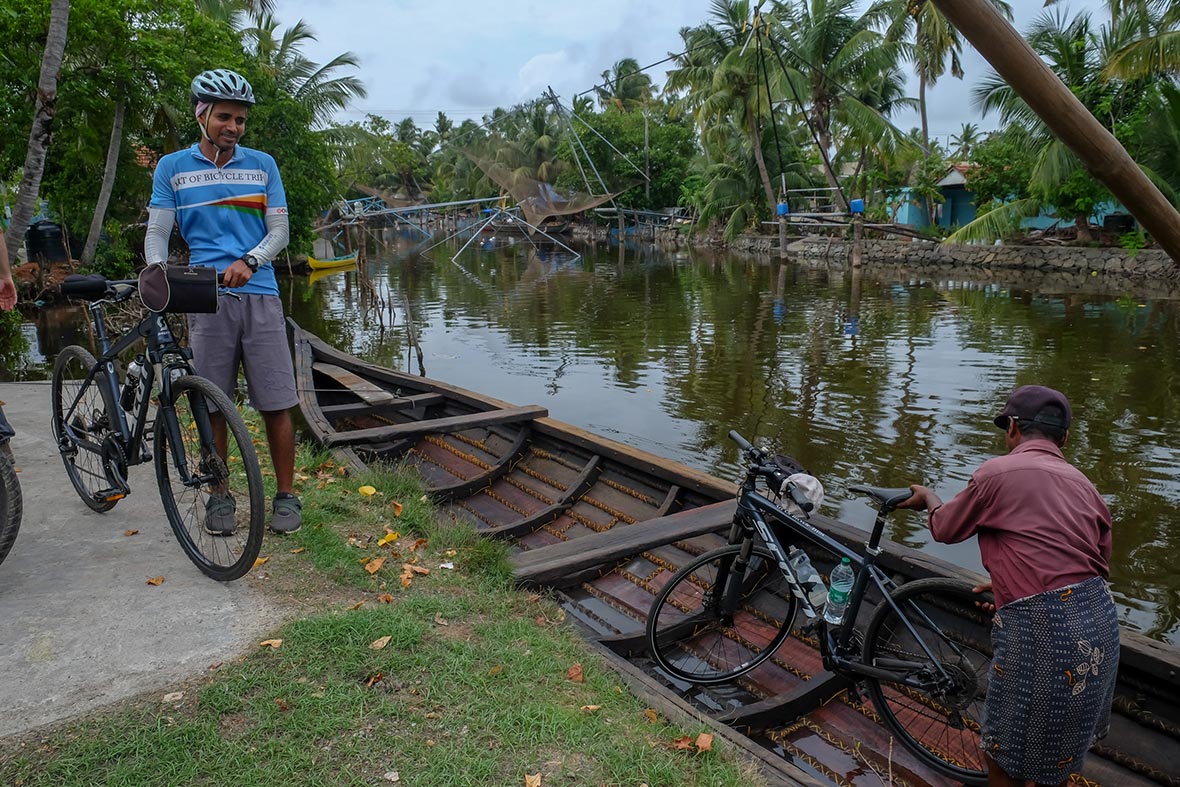 Like the back of giant submerged turtles, sparse patches of land broke the monotony of water with bursts of palm trees that swung in the breeze like long spoons with green ribbons tied at the top of their handles. Surrounded by peace and without a car in sight, we passed fishermen at work on their nets and realized that we had made a good choice.
Once the roads bloated again into paved stretches, we cycled through small villages built on the canal side, stopping every time a curious local invited us to check out their shops and gardens, sometimes going off-road on gravel paths flanked by high walls of vegetation. On a couple of occasions, the roads ended abruptly in rugged stone bridges so that we had to step down and push our bikes across while around us, water buffaloes tucked their heads into the water, and white and slender storks lifted themselves up in flight.
We stopped at the home of a traditional boat maker to learn how locals carve wood into the longboats they use to ply these hidden canals. As he had just finished smearing a coating of sardine oil all over his boat in a routine work of maintenance — call it "authentic local flavour" — he offered to take us back to the main road by water.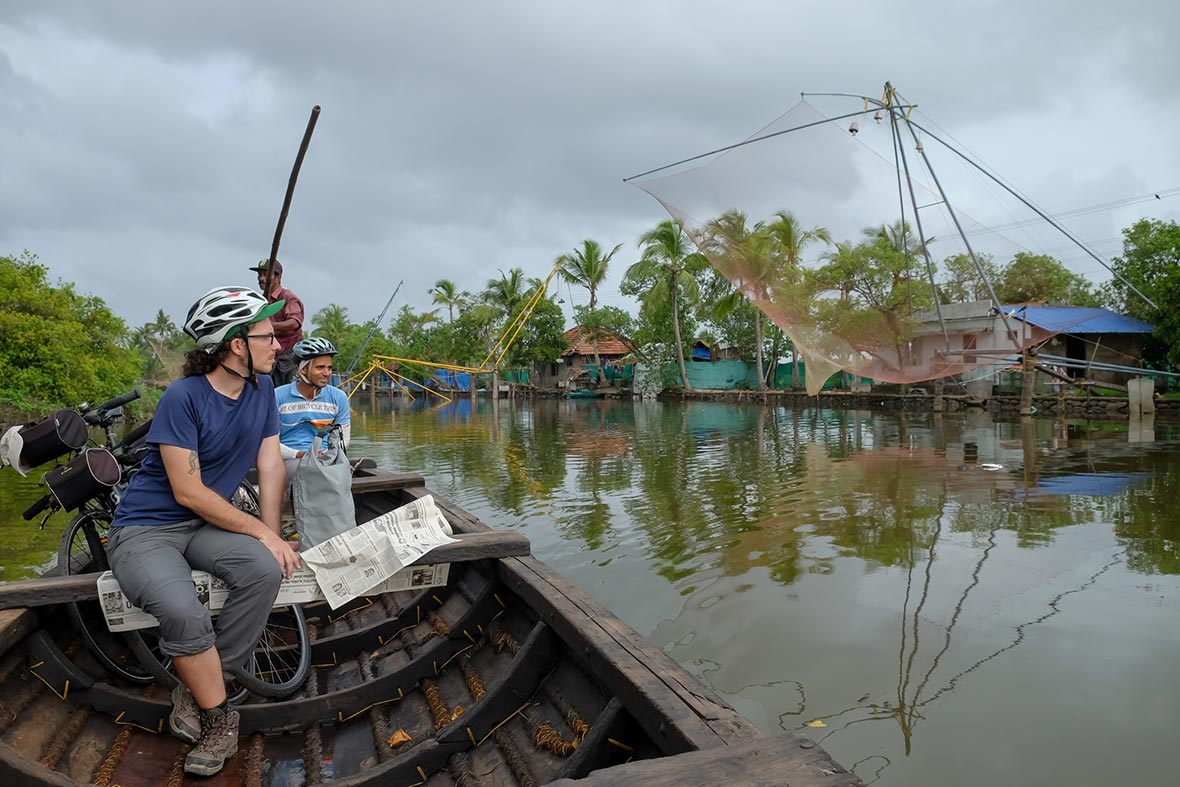 Bracing for the pungent fish smell, we loaded the bikes into his dinghy, sat on a wooden plank placed between its inner flanks, and floated along a very tiny channel, ducking our heads whenever we'd pass under a Chinese Fishing Net. Surprised to see us glide past in their canals as they mended to their business, locals glanced back at us from the comfort of their homes on the riverside. I don't think this happens during any of Alleppey's popular houseboat tours.
When the fisherman docked and secured his dinghy to a wooden pole, we pulled the bikes out and cycled for another 6km until we had come back to our starting point. Leaving the bikes with Dibin, we hopped on a rickshaw and got off at St Francis Church as a group of school children came out and across its courtyard, and we walked alongside on our way to the Fort.
As soon as they saw us coming, the fishmongers standing in front of Fort Kochi's more famous and touristy Chinese Fishing Nets started peddling their business as we blended with the other tourists scooting around. Unlike most of them, we had seen a more authentic side of Kochi… hellbent on keeping the secret.