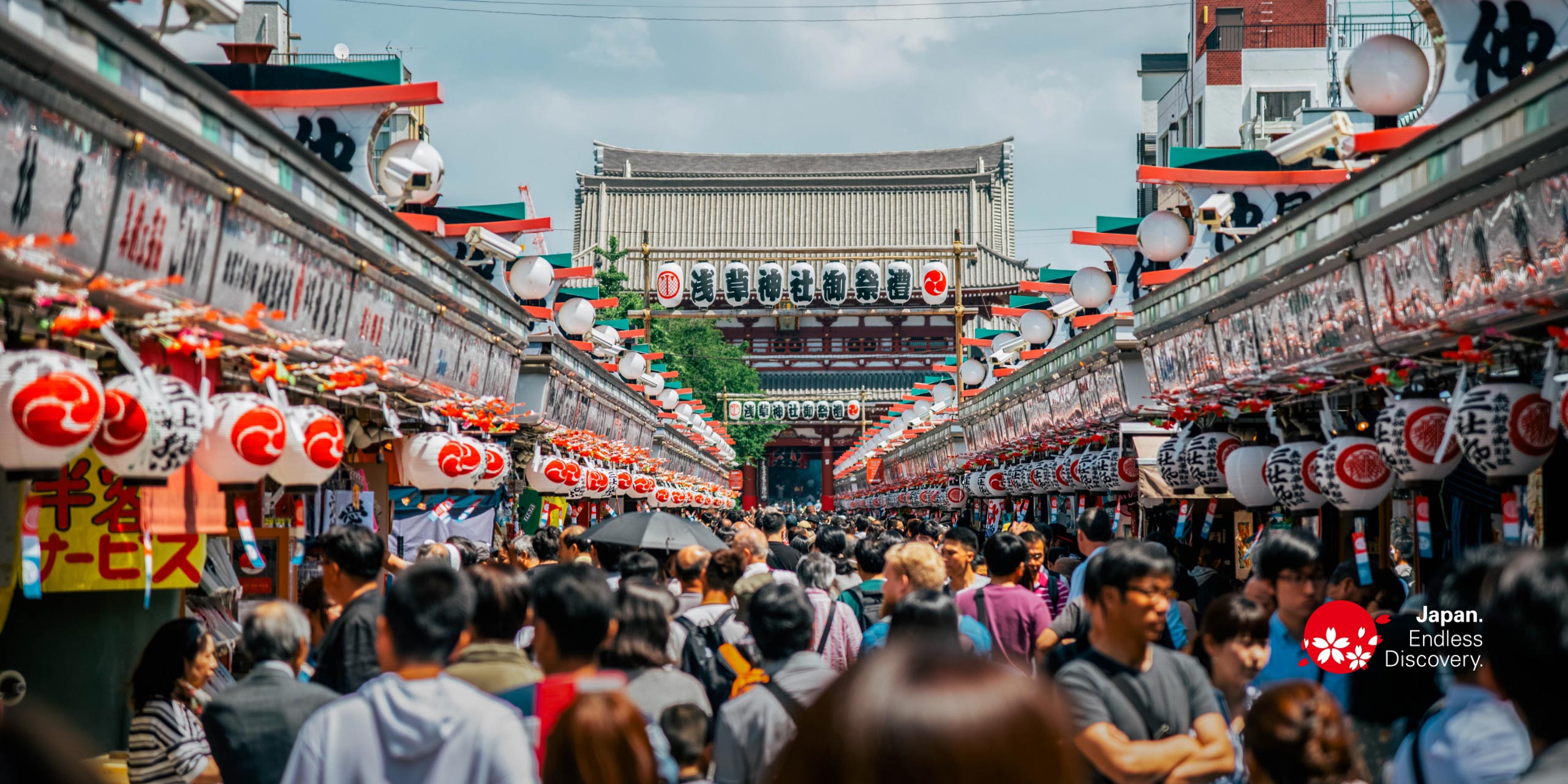 However large Tokyo appears in your imagination, triple that and you'll be closer to reality. This gargantuan city is home to more than 20 million people, so to minimize time lost from travel, any day of sightseeing in Tokyo is best focused on one of its 23 neighborhoods, known as special wards.
There's the imperial grandeur of Chiyoda ward, the neon-and-nightlife buzz of Shinjuku, and the history and parkland serenity of Shibuya, to list only a few. But if you have just one day in Tokyo, my pick is Taito. This ward calms with its greenery, thrills with its food scene, enlightens with its museums, and beguiles with its religious sites.
Ueno Toshogu Shrine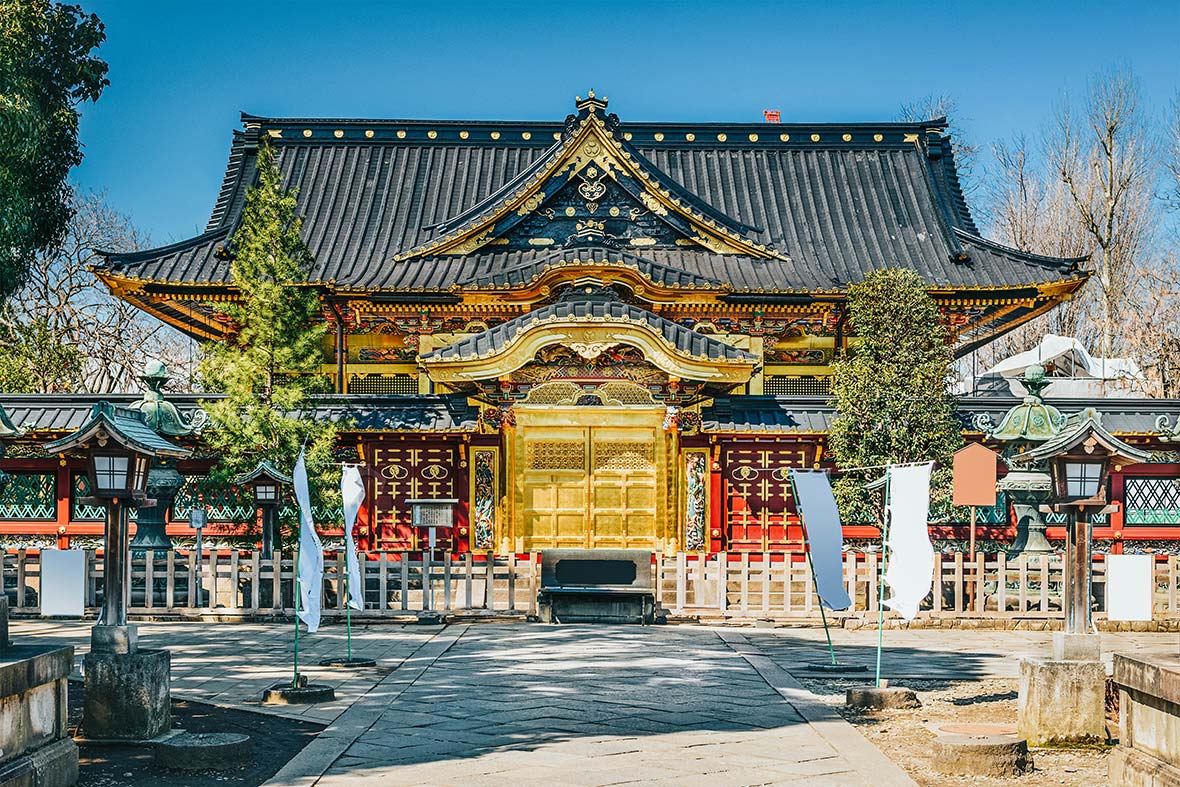 As morning sunlight slips through the trees of Ueno Park it glimmers off an ostentatious golden gate. Beyond this photogenic entry is the serene environment of Ueno Toshogu Shrine. Japan is unique in having two national religions – indigenous Shinto, and Buddhism which was imported from neighbouring Korea 1,500 years ago.
Many Japanese people observe both faiths, praying at Buddhist temples and Shinto shrines. This 400-year-old shrine is particularly busy between 7:30am and 8:30am, as locals pause to honor one of Shinto's eight million different deities before starting work.
It also attracts students who come to wish for academic success, and ill people asking the gods for help in their recovery. Travelers, too, can seek good luck by buying amulets sold at the shrine, which include small replicas of traditional Japanese medicine boxes, called Inro.
Ueno Park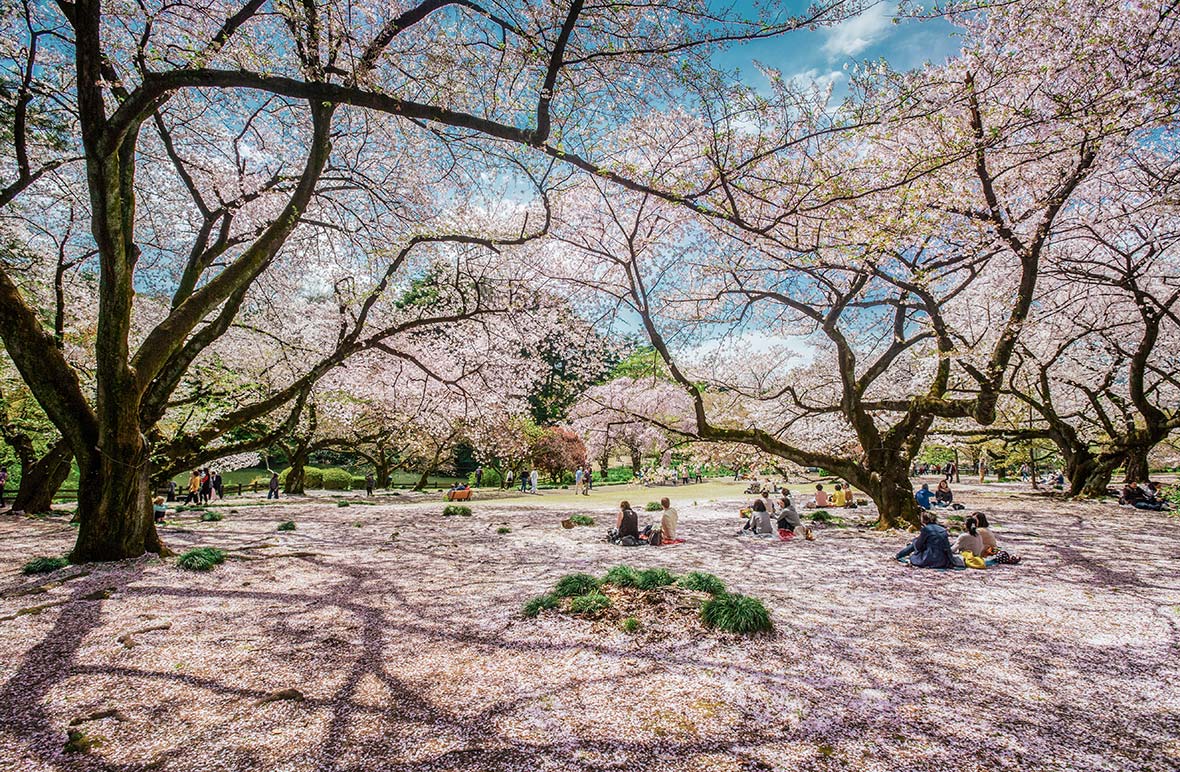 A morning walk perfectly sets off any day of sightseeing and Ueno Park is a splendid green space worthy of an hour's peaceful rambling. Especially in late March to early April, when its 1,000 cherry trees blossom, or from late October to early December as the park is painted by its colorful autumnal bloom. About 1km long and 700m wide, Ueno Park offers space and quiet for those who seek it.
Like so many locations in Tokyo, it is embedded with engaging history. At the park's southern end is a towering statue of Japanese warrior Saigo Takamori, who fought here in the 1868 Battle of Ueno, a key event in Japan's shift from Shogunate domination to Imperial rule. Back then, this site was occupied by the enormous Kaneji Temple. It was destroyed during this battle and replaced, in 1873, by one of the first Western-style parks in the country.
Taito museum cluster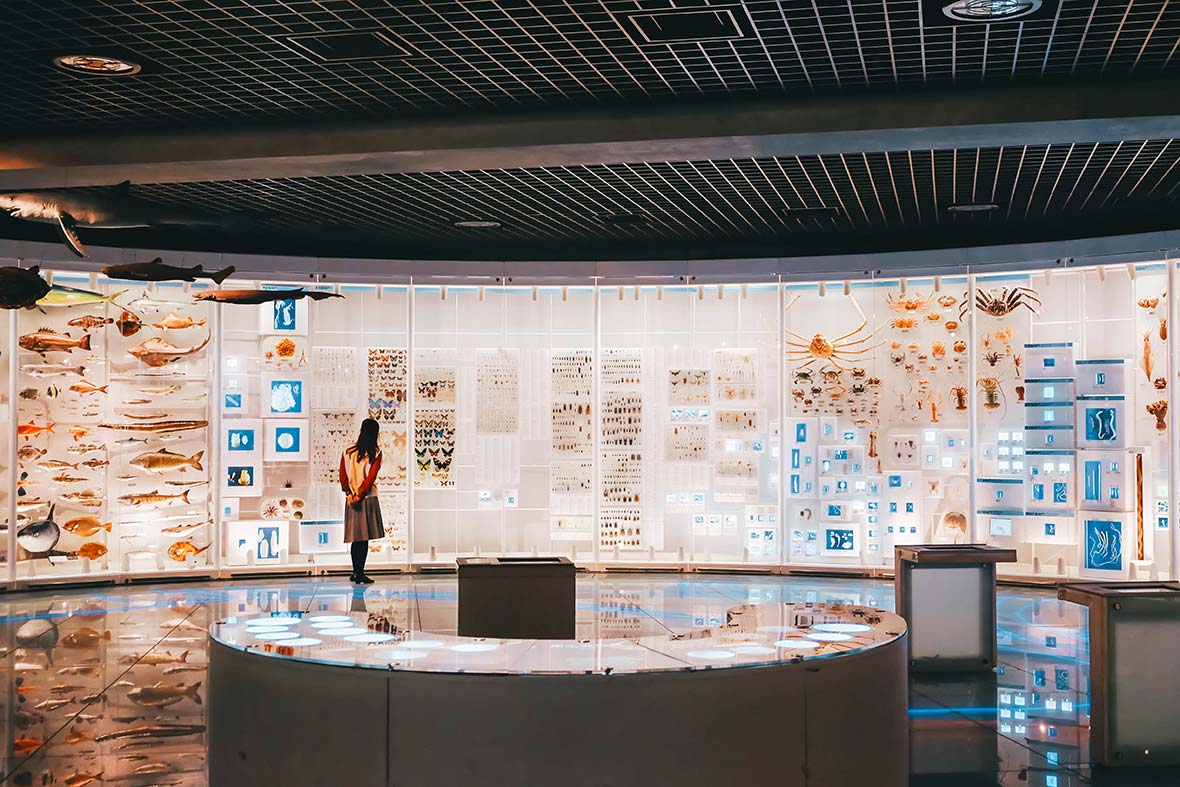 Side by side, at the northern end of Ueno Park, is a remarkable group of museums. The giant Tokyo National Museum showcases antiquities and archaeological artefacts that shed light on Japan's deep history. The Tokyo Metropolitan Art Museum has a huge collection of Japanese sculptures, paintings, calligraphy, and woodblock prints.
The National Museum of Nature and Science is one of the largest facilities of its kind in all of Asia, with more than 25,000 items on exhibit which focus on dinosaurs, the universe, Japan's flora and fauna, and emerging technology. The National Museum of Western Art has a phenomenal range of works by non-Japanese artists, including masters like Van Gogh, Renoir, Manet, Monet, and Gauguin. And the Ueno Royal Museum hosts new exhibitions throughout the year focused mostly on contemporary art.
The standout in this illustrious group is the Tokyo National Museum. Perhaps the most important cultural institution in Japan, it has a vast collection of more than 100,000 items, including tourist favorites like original Samurai swords, ancient Kimono gowns, and exquisite ceramics. The added appeal of this museum is that, by now, you should be ready for lunch, and it has two restaurants and a café. There you can try local treats like sauteed seabream and tonkatsu (deep-fried pork cutlets).
Senso-ji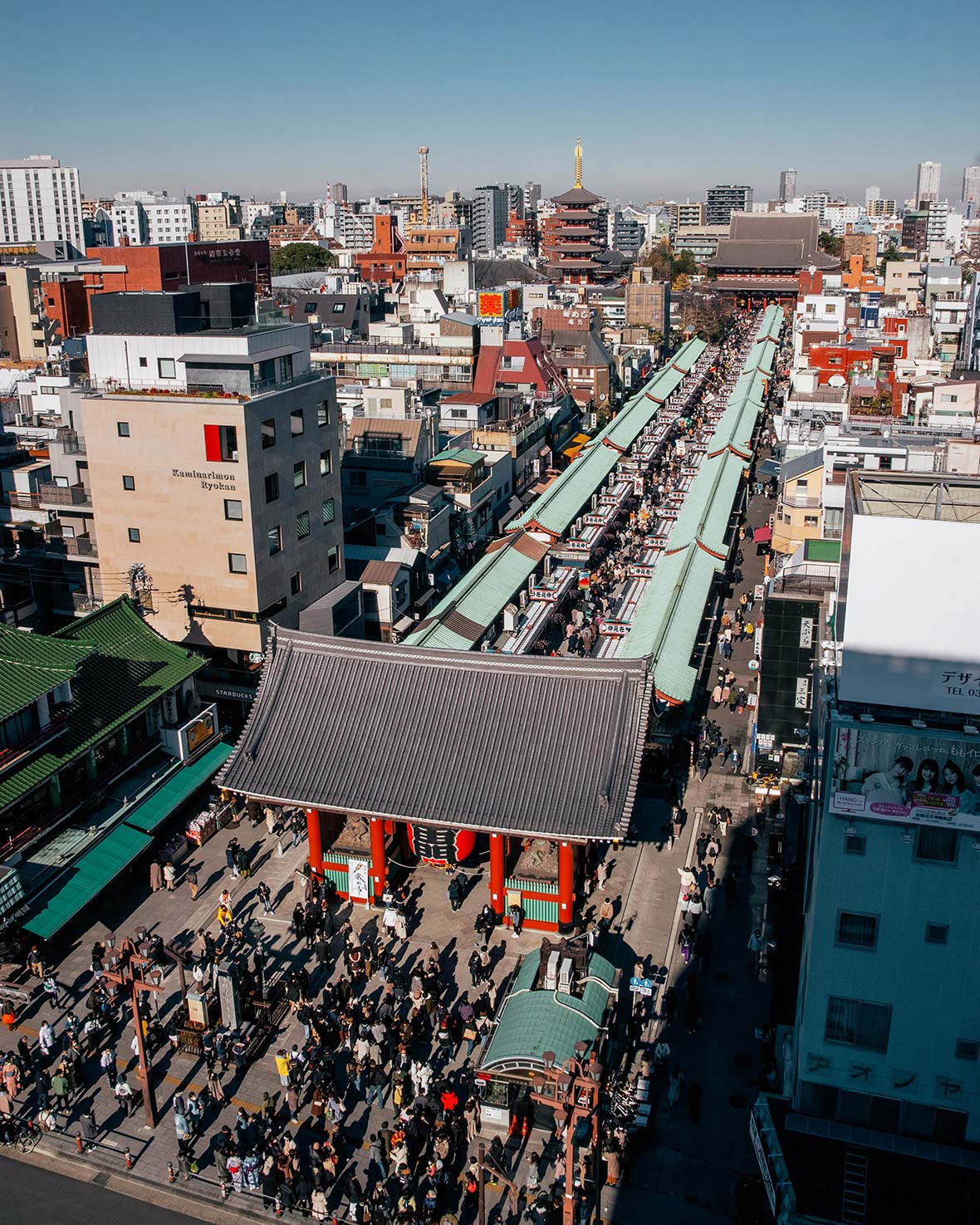 Having already visited a Shinto shrine in the morning, spend the late afternoon at Tokyo's oldest Buddhist temple. The imposing Senso-ji dates back more than 1,300 years. It practically glows amid the historic neighbourhood of Asakusa due to the bright red paint that decorates its main prayer hall, the five-tiered pagoda next to it, and a cluster of surrounding structures.
It is fascinating to watch the religious ritual that unfolds here. Locals stop at a huge metallic pot, alongside which they burn incense, hold the sticks aloft as they pray, and then bury them into the ashes of the pot. This is followed by standing beneath the giant red lantern at the entrance to the main prayer hall, where they throw coins into a box to wish for luck.
Tourists are free to replicate these ancient practices. Or they can just wander the manicured grounds of this temple, absorbing the ambience and admiring its neat gardens and traditional architecture.
Hoppy Street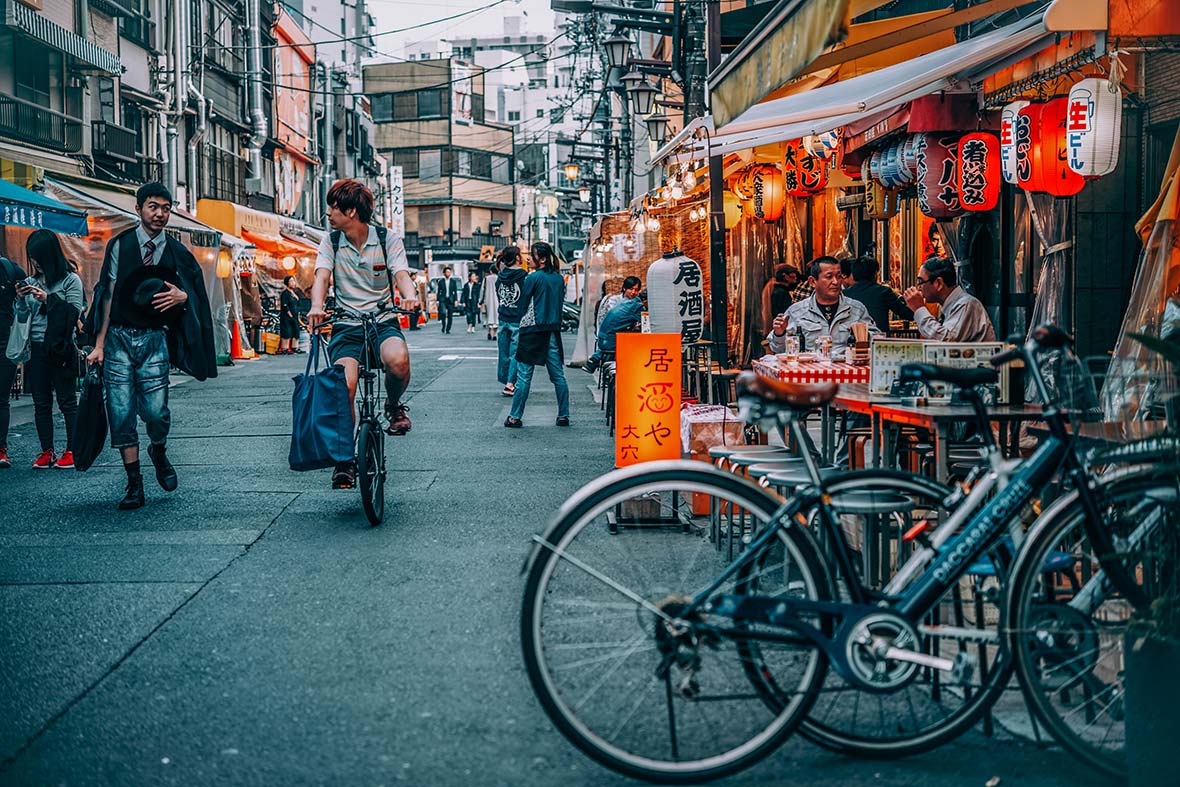 To access Senso-ji most tourists walk through two large and ornate gates, which are along Nakamise-Dori Street. This 250m-long pedestrian thoroughfare is lined by dozens of stalls which sell amulets, Japanese snacks, and unique souvenirs like traditional fans, lucky Maneki Neko cat statues, and chiyogami paper.
Halfway along this strip, travelers should turn West, down Denboin Street, and walk a few minutes to entertainment area Hoppy Street. Now that the evening has arrived, pick one of Hoppy Street's many Izakaya, a simple and traditional Japanese restaurant-bar. Sit inside or outside while eating the street's signature Nikomi beef and vegetable stew and trying a glass of shochu, a clear Japanese liquor that packs a whack.
Hoppy Street is especially lively and fun during the annual, three-day Sanja-Matsuri festival in late May. Its parades, Buddhist ceremonies, and musical performances attract hundreds of thousands of visitors. Many of the venues along Hoppy Street are specially decorated for this occasion and swell with revelers. It's a fine spot to end your perfect day in Tokyo.