Why We Love This Hotel
Remote Location: The camp is secluded in the desert, with endless silken sands in all directions and spectacular craggy mountains in the distance. Guests literally go off the beaten path to find this desert camp oasis which offers luxury in complete isolation.
Desert Experiences: A variety of experiences are offered to keep you busy, from sunset camel safaris and a visit to a Bedouin family's home, to quad biking and dune bashing.
Family Friendly: A getaway to the middle of the desert can be fun for the whole family with exciting kid-friendly activities such as camel rides and sand boarding on the dunes, comfort food options at the in-house restaurant, and a children's play area suitable for toddlers and recreation room for older children and teens.
Read More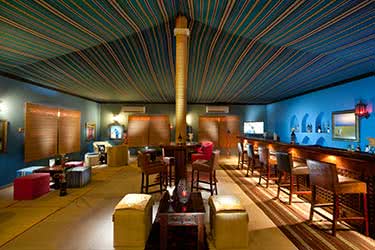 Preferred Hotel