Example Itinerary
National Treasures of Nepal
This luxury 8-day/7-night tour of Nepal begins in Kathmandu and takes an in-depth look at Nepali history in Kathmandu Valley and Patan City. From there, you'll delve deeper into the past with a visit to the former capital of Bhaktapur with its beautifully-preserved examples of woodwork, metalwork and stone art. On this trip, you'll also visit the Royal Chitwan National Park, home to more than 700 species of animals, including elephants, Bengal tigers and rhino.
This itinerary is an example. It's designed to inspire you and provide you with thoughtfully curated ideas. You can choose to do this exact itinerary or completely personalize it. All trips are 100% bespoke.
Highlights
A tour of the ancient city of Patan with its myriad historic landmarks
An elephant-top safari through national parkland
A guided trip to the former Nepali capital of Bhaktapur
A white-water rafting trip on the Trishuli River
Day-by-Day
Day 1
Kathmandu
You journey begins in Kathmandu, where you'll be greeted at Tribhuvan International Airport by a driver, and chauffeur-driven to your hotel. Kathmandu's hotels are some of the best in Nepal, offering luxurious amenities and warm hospitality; we recommend the heritage-style Dwarika's Hotel, the Hyatt Regency Kathmandu and the Hotel Yak and Yeti. In the evening, you'll be briefed about your upcoming tour.
Day 2
Kathmandu
Today you'll enjoy a full-day guided sightseeing tour in and around Kathmandu Valley. You'll see many interesting historic landmarks today, including Pashupatinath Temple – a Hindu temple devoted to Shiva, the stunning Boudhanath Buddhist stupa, and the ancient Buddhist complex Swayambhunath, one of the oldest religious sites in Nepal. You'll also be taken to see various sights around Kathmandu city before making your way back to your luxury hotel.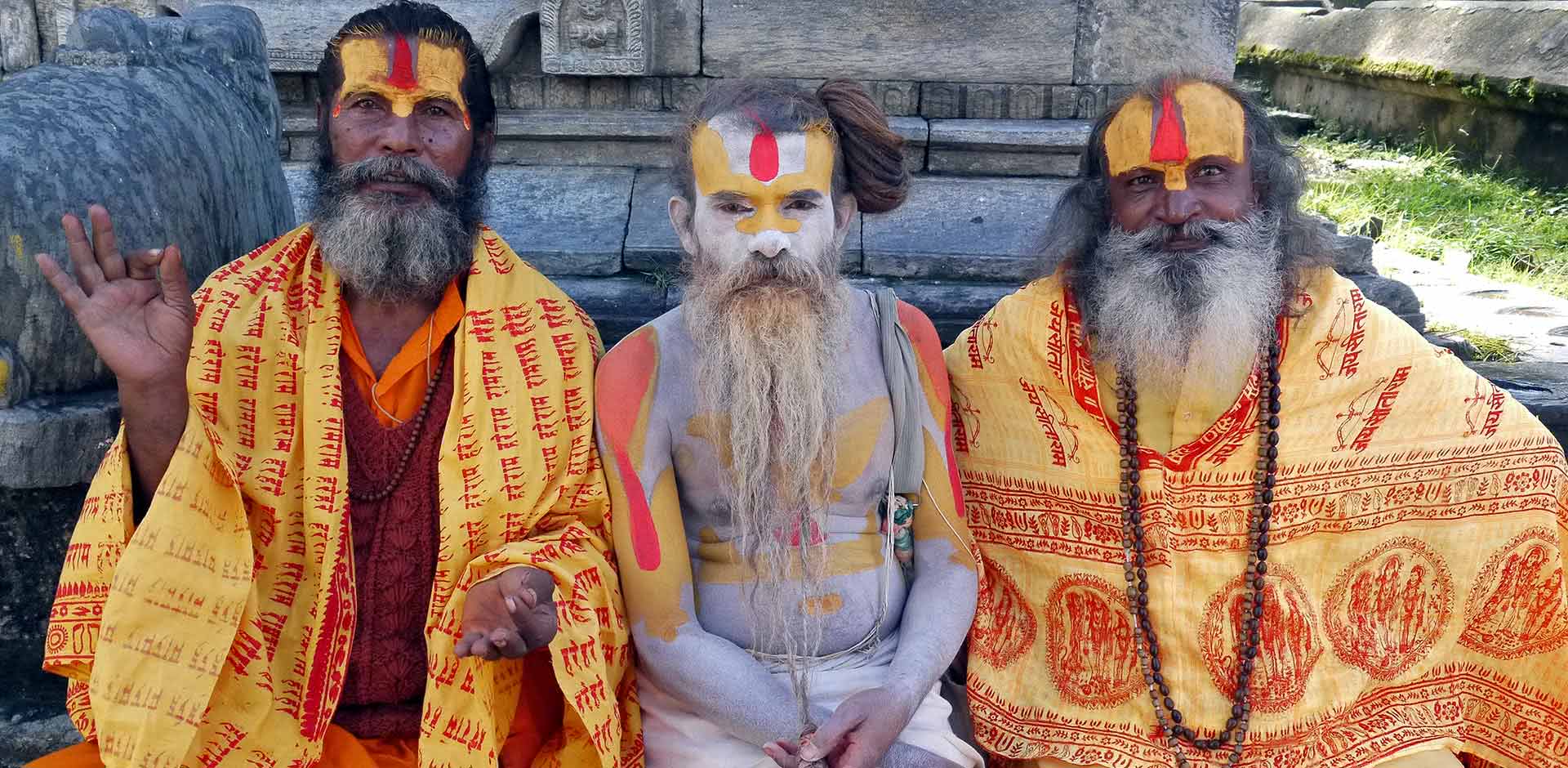 Day 3
Patan City
Your excursions today will take you to Dakshinkali Temple, Shekha Narayan Temple, and Chovar Temple, all important religious sites. In the afternoon, you'll be guided around Patan City, a UNESCO World Heritage Site with a history that stretches back to the third century BC. Also known as Lalitpur, this ancient city contains many beautiful monuments, including the stone temple of Lord Krishna and Tushahity, the Royal Bath. After exploring Patan, you'll visit a Tibetan Refugee camp to watch woodcarving and carpet-weaving before returning to your hotel in Kathmandu.
Day 4
Dhulikhel
Today you'll visit Bhaktapur, the former capital of Nepal and another UNESCO World Heritage Site. Bhaktapur has remarkable examples of wood, stone and metal artwork, plus ornate ancient temples and perfectly preserved traditional architecture. Sites of note here include the intricately-carved Golden Gate and the Palace with Fifty-Five Windows. On your way to Dhulikhel, 26 miles from Kathmandu, you'll pass through beautiful landscapes of terraced rice fields and tiny villages. You'll spend tonight in a comfortable hotel in Dhulikhel.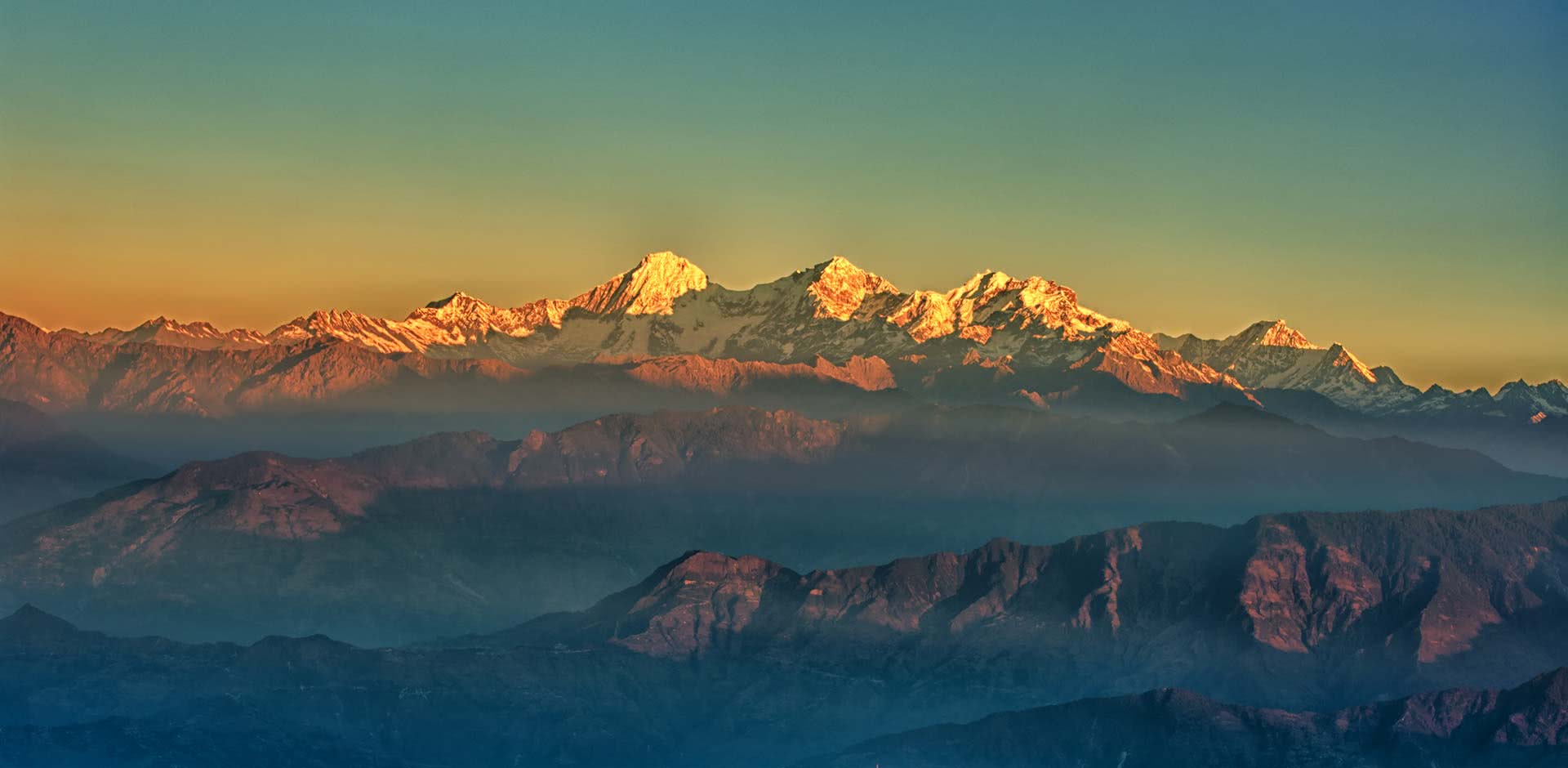 Day 5
Chitwan
Get an early start today, as you'll be heading off to Charaudi after breakfast. Here's where you'll start a thrilling half-day white water rafting trip on the Trishuli River. After stopping for lunch, you'll enjoy a scenic three-hour drive to Royal Chitwan National Park, where you'll have the chance to spot fauna - more than 700 animal species call the park home. Stay overnight at your resort in Chitwan – we recommend both the luxurious Tiger Tops Tented Camp and the cosy Tiger Tops Tharu Lodge, both wilderness retreats that allow guests to settle into a laidback pace.
Day 6
Royal Chitwan National Park
Today you'll enjoy full day of jungle activities inside yet another UNESCO World Heritage Site – Royal Chitwan National Park. You can embark upon an elephant-top safari, where you can spot local fauna such as rhino, sambal deer and rhesus monkeys, or enjoy a spot of leisurely canoeing, or a walking wildlife safari with bird-watching. Chitwan National Park is also home to Bengal tigers, leopards, jungle cats and leopard cats, though they tend to be extremely elusive. In the evening, return to your accommodation in Chitwan and fall asleep to the sounds of the jungle.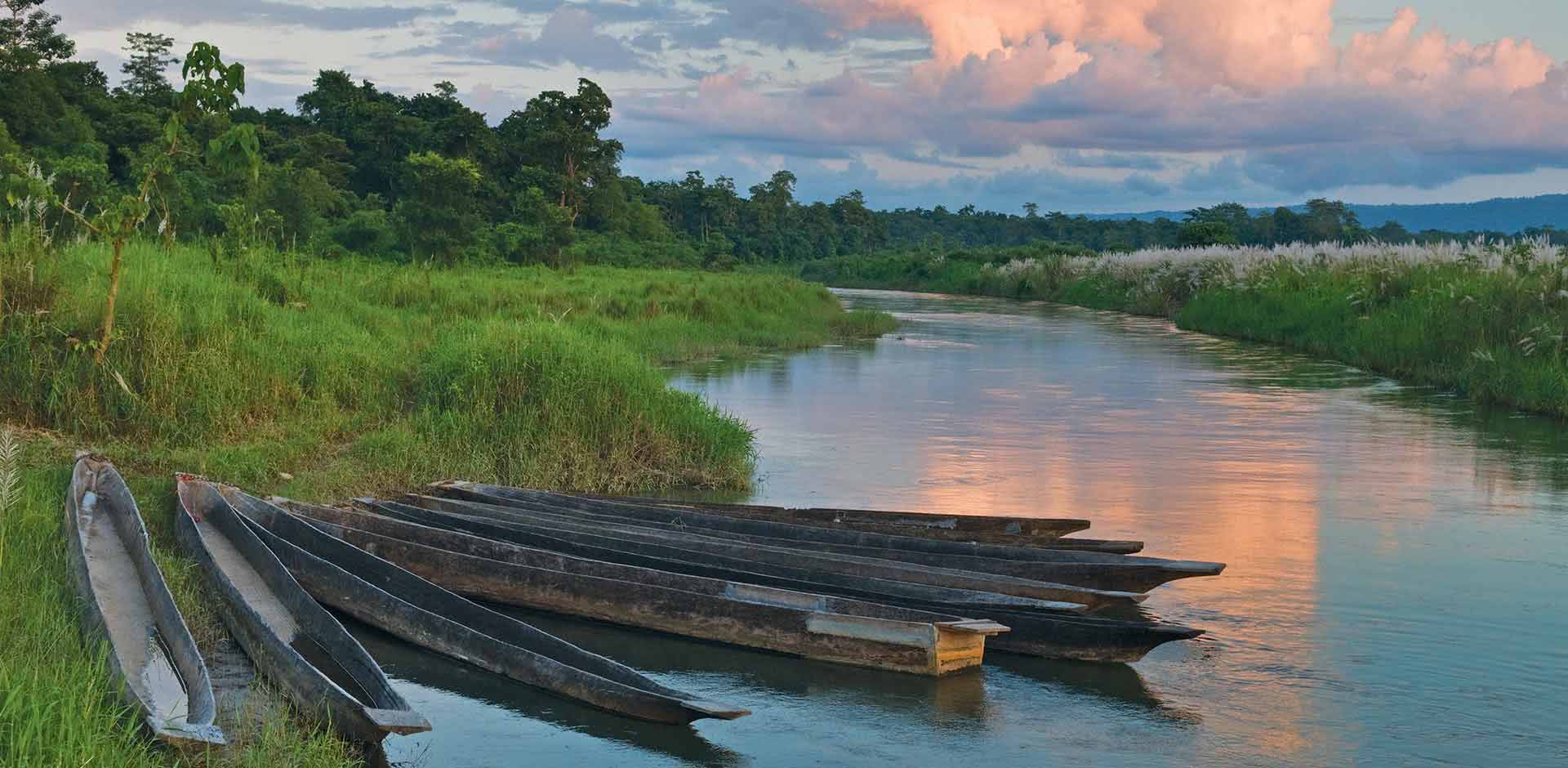 Day 7
Kathmandu
Bid adieu to Chitwan today as you enjoy the scenic drive back to Kathmandu. In the evening you'll share a farewell dinner at a local restaurant, where you can sample authentic Nepali cuisine. Tonight, you'll spend your last night in Kathmandu, checking into one of the city's best hotels. The Hotel Yak and Yeti is a luxurious option, with a pool and 24-hour butler service, Dwarika's Hotel is a great example of a boutique stay with heritage charm, and the Hyatt Regency Kathmandu offers world-class amenities on 37 acres of landscaped grounds.
Day 8
Depart
After checking out of your luxury hotel in Kathmandu, you'll be drive to the airport for your onward flight.
TERMS AND CONDITIONS
Price is based on double or twin hotel room occupancy and includes accommodation, transfers, car/driver, English-speaking guide, activities and entrance fees, breakfasts and some casual lunches while touring. Flights and optional special activities will be quoted separately. Most personal expenses, including dinners, alcoholic beverages, spa treatments and gratuities can be paid on the spot while traveling. Prices may vary depending on season, choice of accommodation and other factors.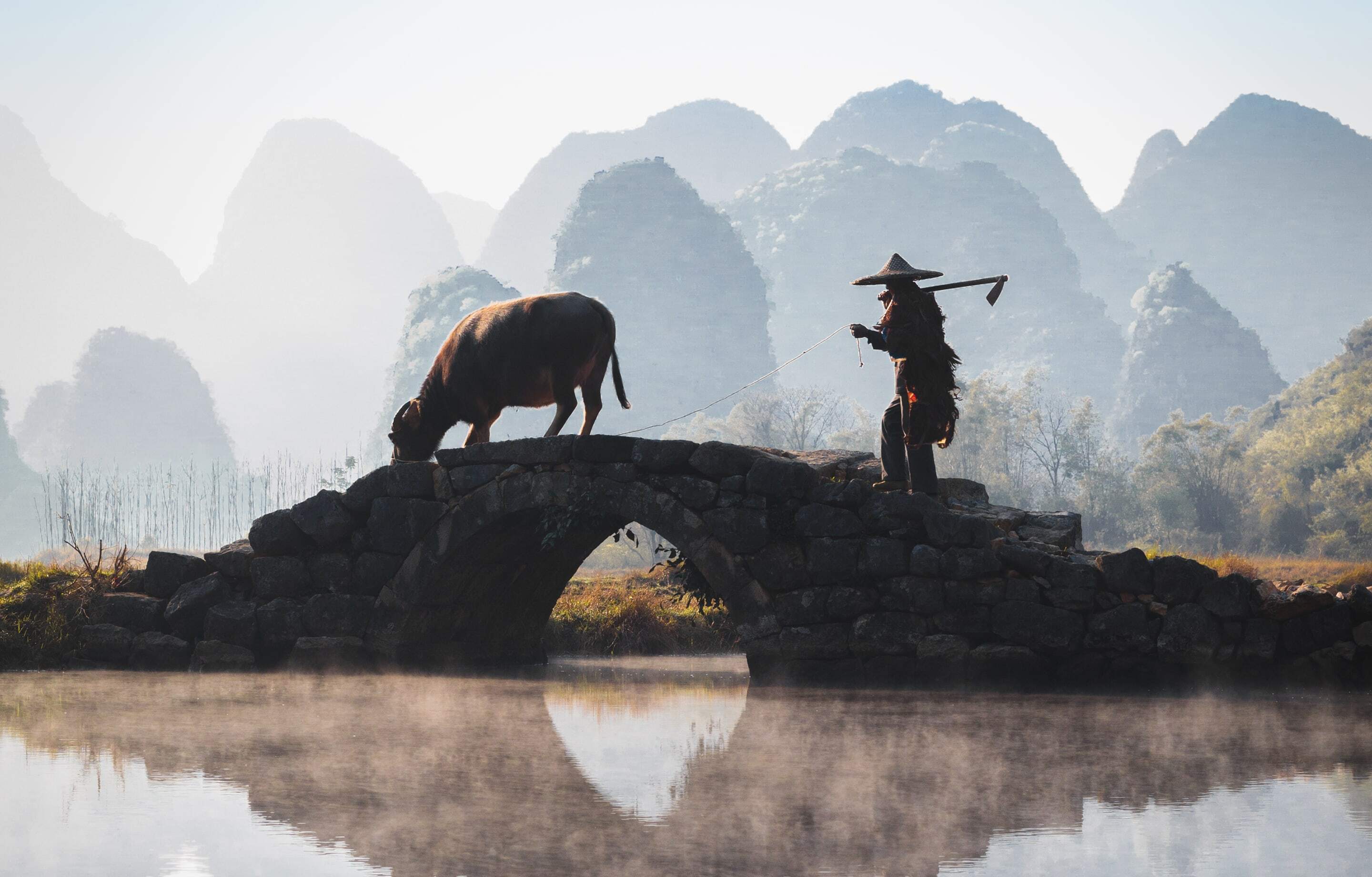 Why Remote Lands?
Exclusively Asia
With Remote Lands you'll travel with people who have made Asia the solitary focus of their own lifelong adventure. As our guest, you'll discover Asia on a journey that is completely, authentically your own, adapted from our own remarkable experiences and adventures over the years.
With Remote Lands you'll travel with people who have made Asia the solitary focus of their own lifelong adventure. As our guest, in the continent that our north American founders Catherine and Jay have adored and explored for decades, you'll discover Asia on a journey that is completely, authentically your own, adapted from our own remarkable experiences and adventures over the years.
Travelogues
An Asia-focused magazine brought to you by Remote Lands – a platform for adventure, luxury, and authenticity from experts and explorers around the continent.
What Others Say
Here is a small selection of the kind words our guests have said about us, as well as features by journalists and travel writers.
From the moment I happened upon the REMOTE LANDS website over a year ago, browsed the options, I knew that this would be well worth it. The entire staff is nothing less than professional with service that made us feel like royals.
This was truly the trip of a lifetime. Magical destinations, the most luxurious hotels in the world, and the most wonderful travel companions we could've wished for. We were treated like family everywhere we went and we have 14 new best friends.
We have used some of the top rated travel specialists all over the world and, without question, Catherine Heald and Remote Lands are at the very top of the list!
Stay Informed:
Newsletter