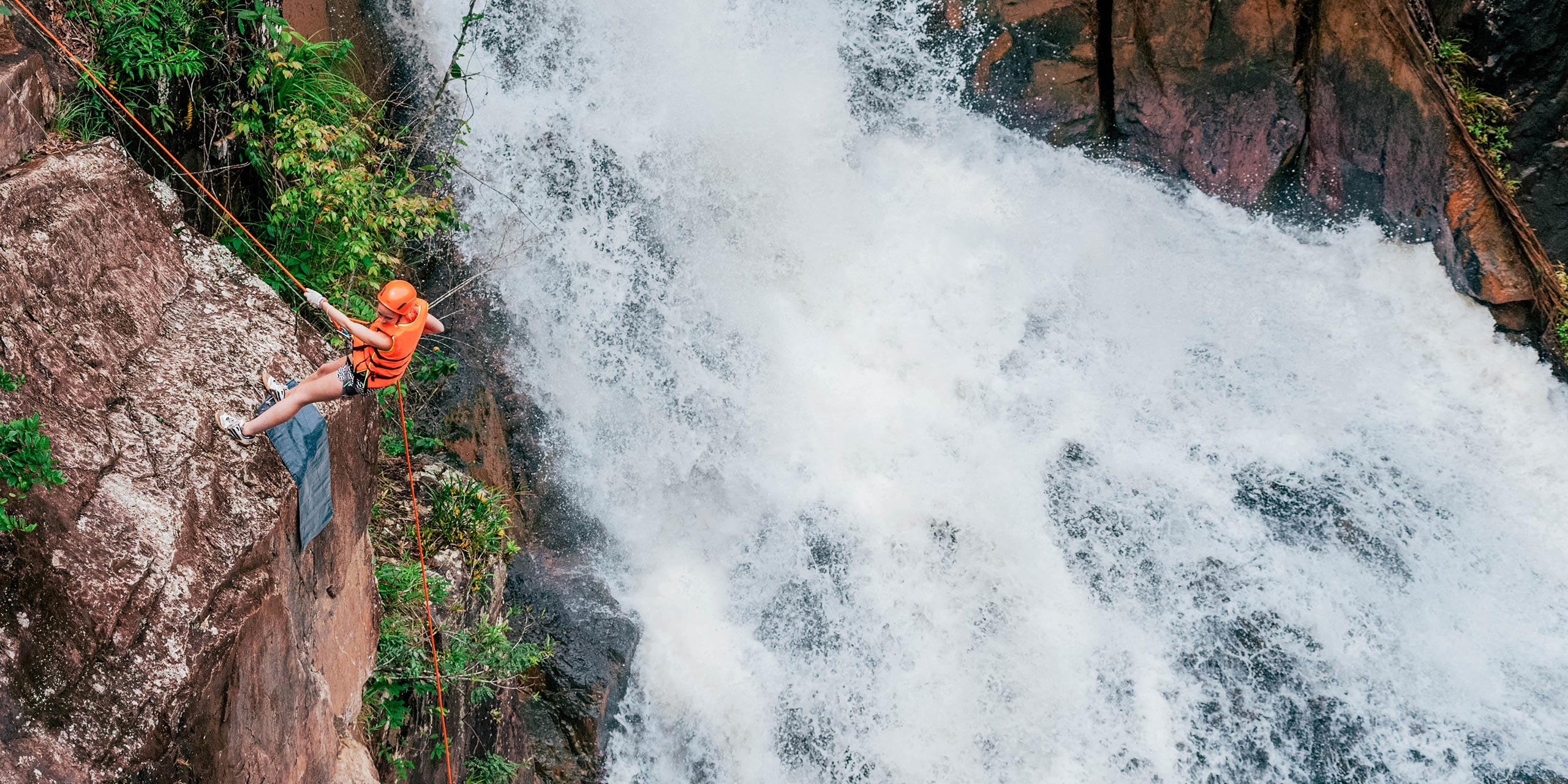 It is the height of the dry season in Dalat – Vietnam's city of eternal spring – but all I can hear is the sound of crashing thunder and a whooshing deluge of water raining down on me from above.
The weather gods are notoriously fickle in this part of the country's Central Highlands. It is not an unexpected downpour that is creating the cacophony and soaking me to the bone. It's the fact I'm suspended on a rope beneath a cascading waterfall halfway down the Datanla Canyon with only a guide and a rope standing between a nasty drop onto the rocks 15-metres below.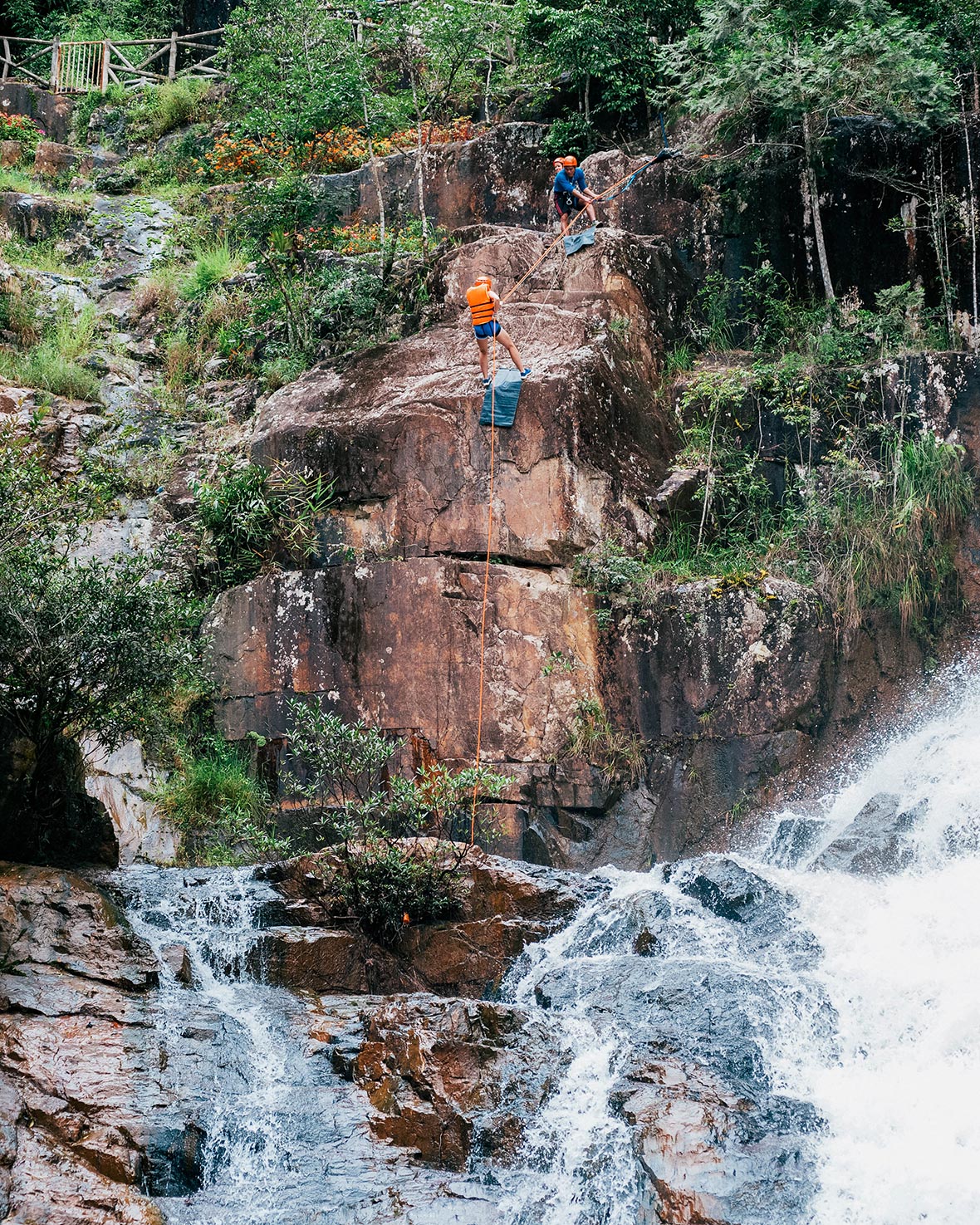 Risking life and limb in a rugged ravine is not the typical tourist experience in a country that is best known for endless beaches, pulsing, culturally rich metropolises and one of the world's most on-trend cuisines.
Yet, the unique topography of Dalat, just a 50-minute flight from Ho Chi Minh City, has seen it established as the country's centre for adventure sports. The mountain destination has long been geared towards recalibration. French colonial types founded the town in the pine-clad foothills of the Central Highlands as a place to retreat to when the summer months down in Ho Chi Minh City (then Saigon) reached their most intolerable.
In those days, the main activities normally encompassed a bit of tiger hunting in the hills mediated perhaps by a regenerating round of golf at Dalat Palace Golf Club, the oldest layout in Vietnam. The golf course is still there and the cool mountain climate remains as refreshing as ever.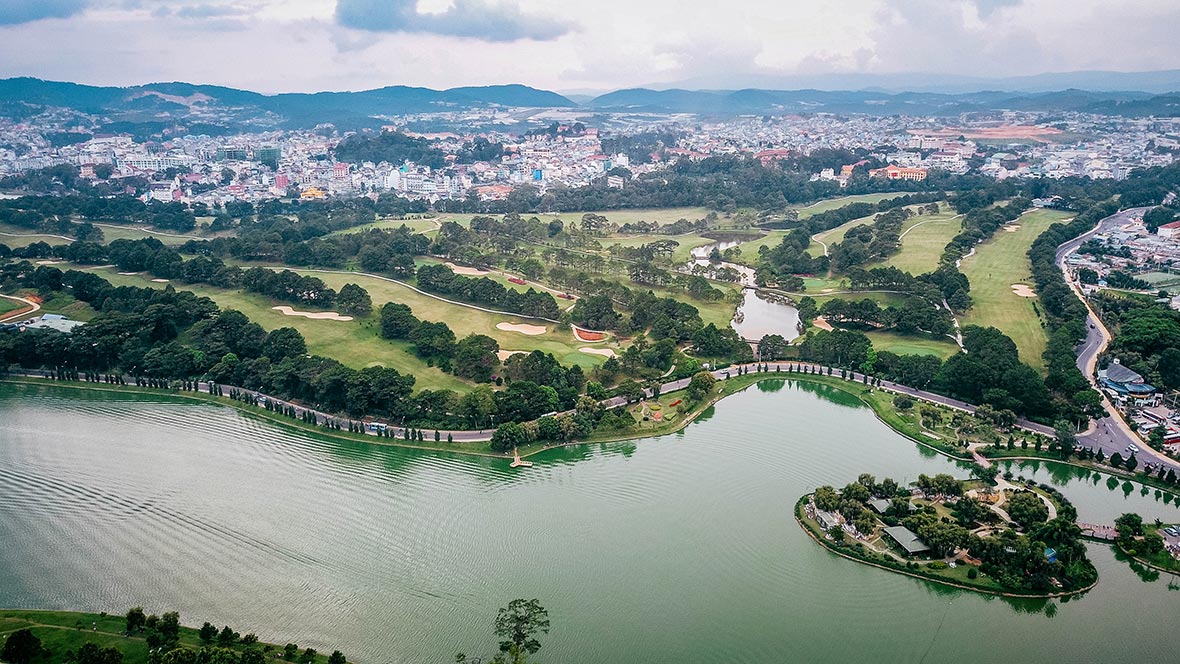 However, due to modern environmental concerns (and the absence of much wildlife) visitors have turned to more acceptable extreme diversions such as canyoning. The act of traversing a river valley by any means necessary, canyoning has enjoyed a huge growth in popularity worldwide in recent years.
In Vietnam, the sport has been boosted by the arrival of several foreign-run companies with internationally recognised expertise and a willingness to invest in the right safety equipment. Among these, the American-run Phat Tire Vietnam is one of the best known.
All its canyoning guides are certified in Level 2 Abseiling by the Singapore Mountaineering Federation, ensuring they can provide professional backup for the Datanla descent, which includes sheer drops of up to 20 metres.
With such safeguards in place, visitors can relish the experience of scrambling over rocks, abseiling down waterfalls and launching full pelt into deep, cool, emerald-hued jungle pools.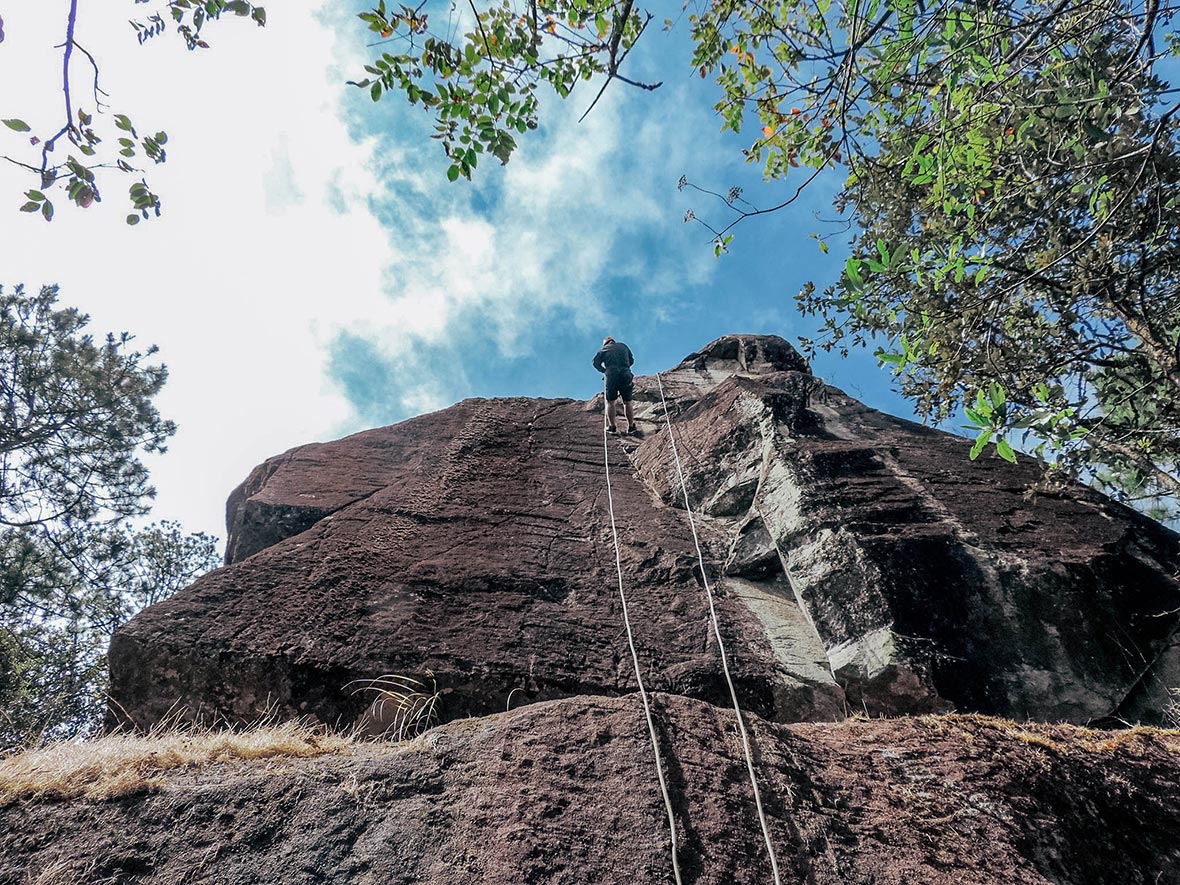 The typical route, taking about four hours to complete, is replete with memorable moments. The sight of multi-coloured butterflies and the sounds of birdsong are soon lost as the waterfall batters your helmet while you abseil down the lichen-covered rock face. Other highlights include a 14-metre cliff jump, luge-like intervals where participants whoosh over miniature waterfalls, hands crossed over their chests, and peaceful periods of respite where slow-moving sections of the river are negotiated by a leisurely swim.
The ruggedness of the city's surrounding terrain belies the comparative calm of Dalat's sprawling centre. Here beret-donning locals catch up on the news over cups of thick Vietnamese coffee while, farther up the hill, an Eiffel Tower-like radio mast spears out of the surrounding pine trees. Dalat was also a favourite of Bao Dai, Vietnam's last emperor, and his summer palace – a striking art deco villa – is an architectural highlight.
So too, but for entirely different reasons, is Hang Nga Crazy House. The brainchild of owner Dang Viet Nga – daughter of Vietnam's former president Truong Chinh – the sprawling structure is a riot of woozy concrete shapes, lopsided stairways and cave-like rooms linked by precarious bridges. If you need a break from the uniformity of the modern buildings in Dalat, this hallucinatory oddity is a Dali-inspired standout.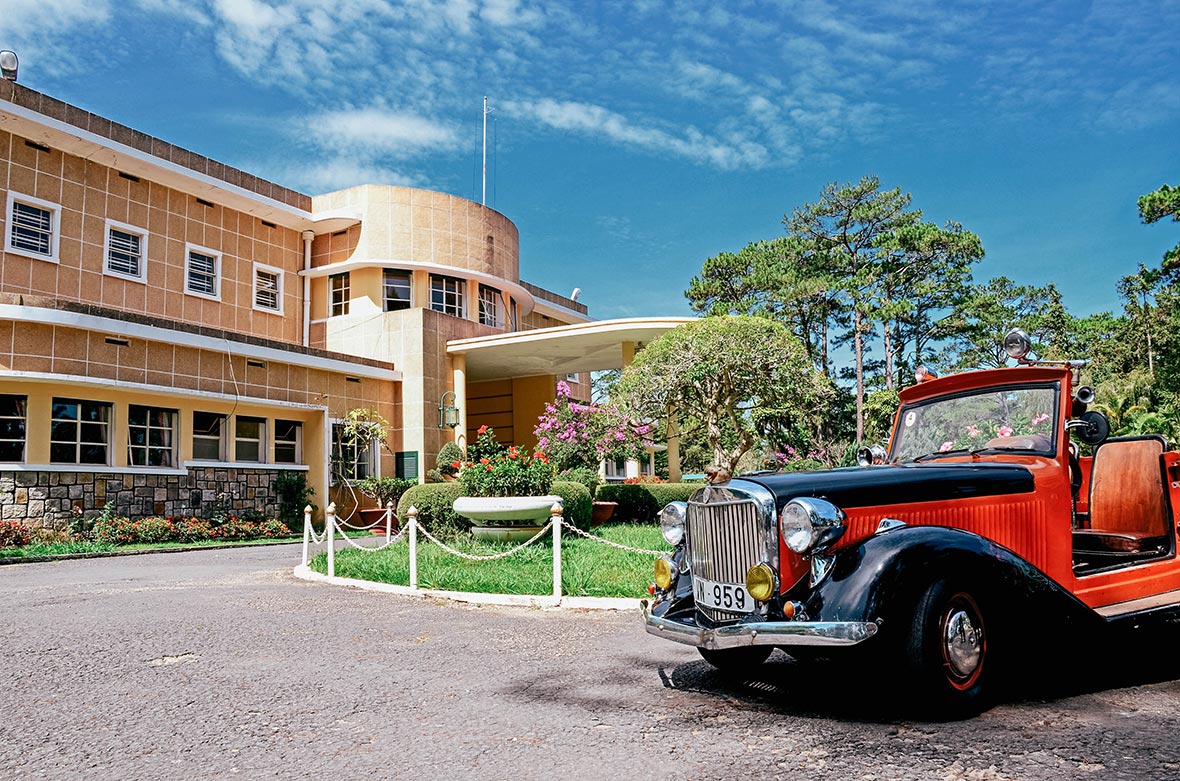 While reminders of the town's previous role as a colonial retreat from the heat of Ho Chi Minh City are plentiful, Dalat's future is tied to the surrounding river-cut highlands.
Apart from canyoning, popular activities now include trekking through one of Vietnam's newest National Parks, Bidoup Nui Ba; climbing the summit of Mount Bidoup, at 2,280 metres the tallest mountain in the region; and taking up the challenge of a rafting and biking expedition, with a cycling trip through the highlands along a 28-kilometre pass in the shadow of the Nui Ba Mountain, before discarding the bikes to brave the rapids on the Cái River.
You don't have to take your heart rate up a few notches to appreciate Dalat's amazing scenery. The cable car ride from town to the hilltop Thien Vien Truc Lam Pagoda offers stirring views over the forest. Other attractions include the wide Pongour Falls and the outlandishly kitsch Thung Lung Tinh Yeu (Valley of Love), where Vietnamese honeymooners pose in front of romantically themed props and are transported on horseback by riders in full cowboy regalia.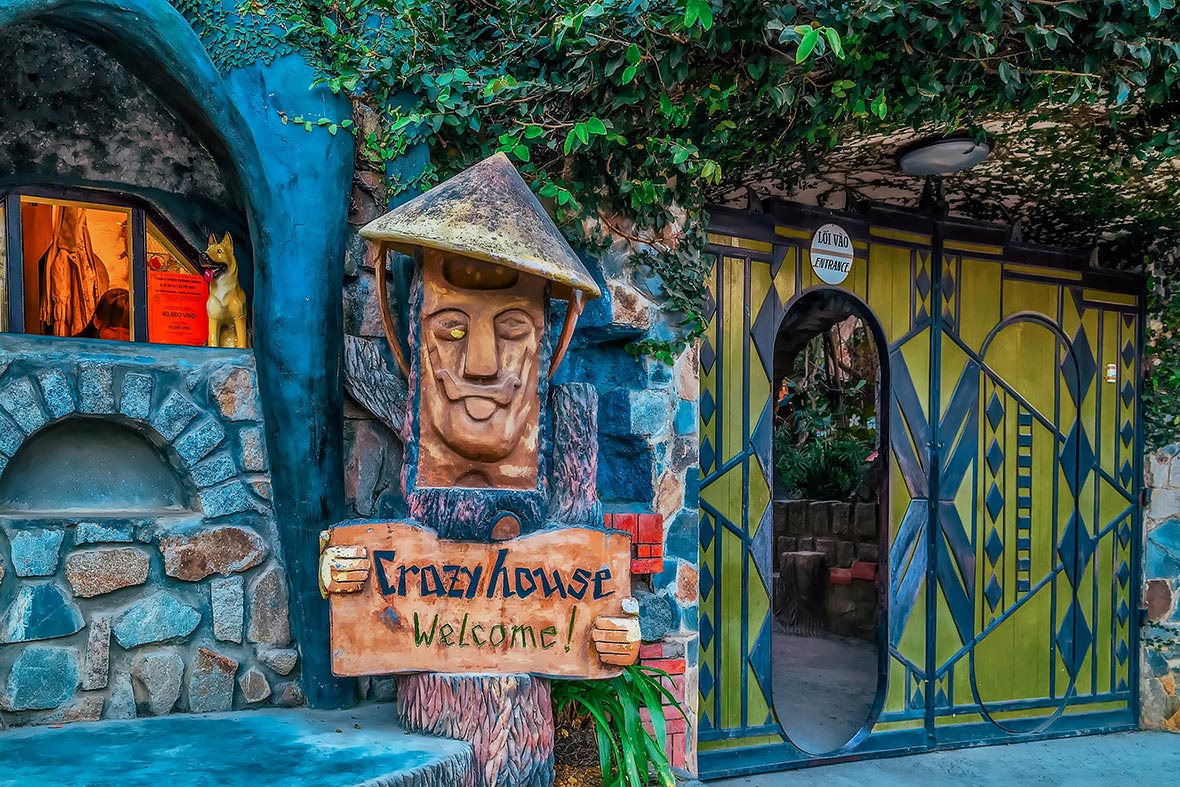 Another way to take in Dalat and its surrounds at a more sedate pace is on the back of the motorbikes of the town's "easy riders" – English-speaking local experts with insider insights on the hidden charms and tribal culture of Vietnam's central highlands.
In truth, Dalat doesn't offer much in the way of a post-action party scene, but there are a few options. V Café offers bistro-style cuisine, both Western and Vietnamese, with live jazz, and nearby bar Saigon Nite has a decent drinks list and friendly service. There are also a couple of Vietnamese nightclubs offering bottle service and pounding house music.
It is at one of these that I find myself following my trip through Datanla Gorge. With the dancefloor practically empty, we are lavished with attention from the friendly staff. Gigantic platters of tropical fruit are proffered and my whisky glass never seems to be empty due to the replenishing efforts of the hovering waitresses. With another full day of activities to look forward to the next day we decide not to stay late. Adventure and a hangover are a notoriously queasy combination and with all that visual manna to enjoy Dalat is worth appreciating with a clear head.