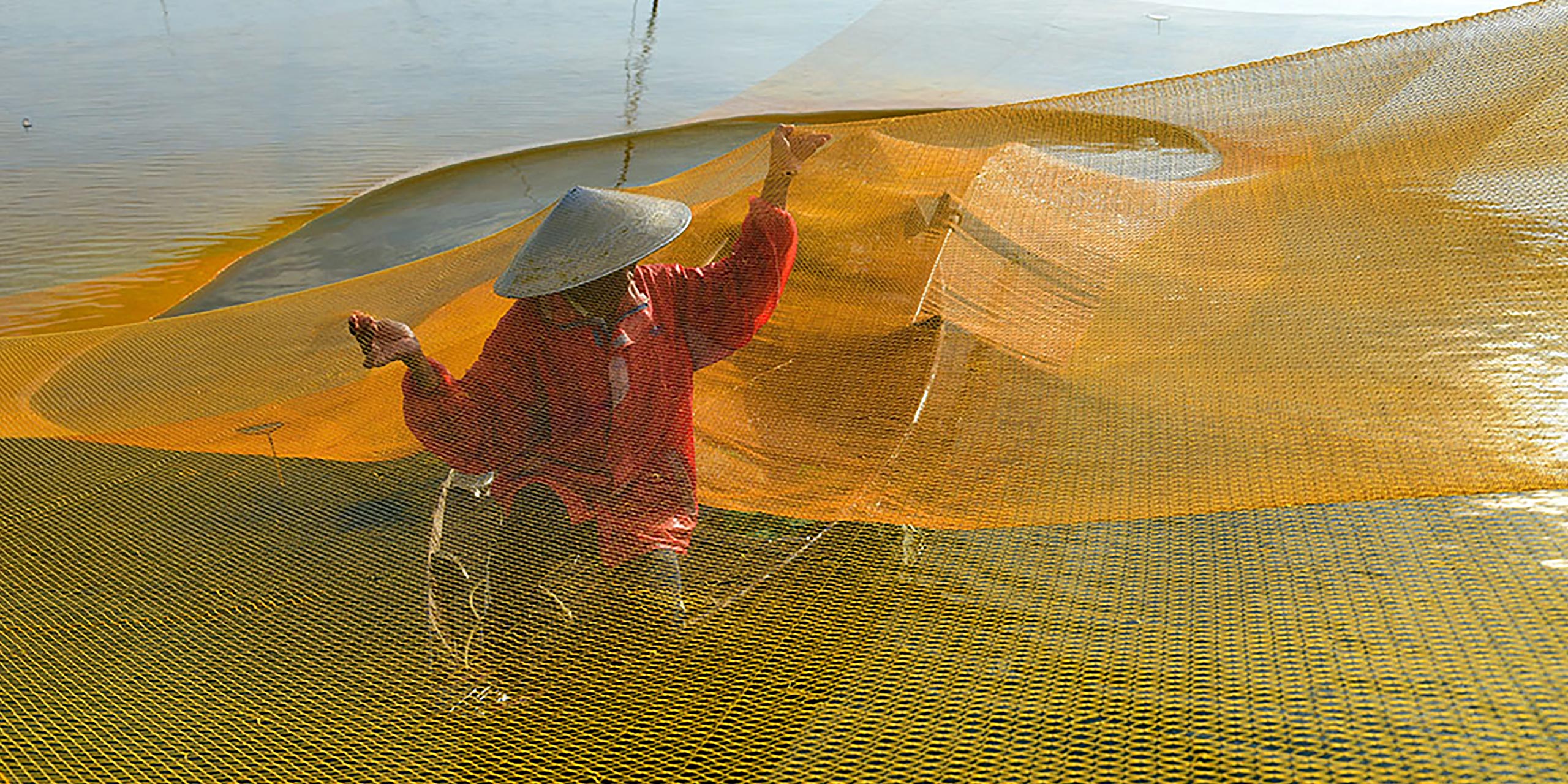 Once a major maritime hub on Vietnam's central coast, where the Thu Bon River finally meets the South China Sea, Hoi An is an impeccably-preserved historic town that looks freshly drenched in yellow. It served as a strategic river port on the ancient spice route for Chinese, Japanese, Indian, French, Dutch, and Portuguese seafarers from the 15th to the mid-19th century.
UNESCO World Heritage status was bestowed in 1999 which boosted the revival of the town and also ensured that its architecture—a grand fusion of Chinese, Japanese and French styles—with its original street plans, canals, and bridges remains gloriously preserved.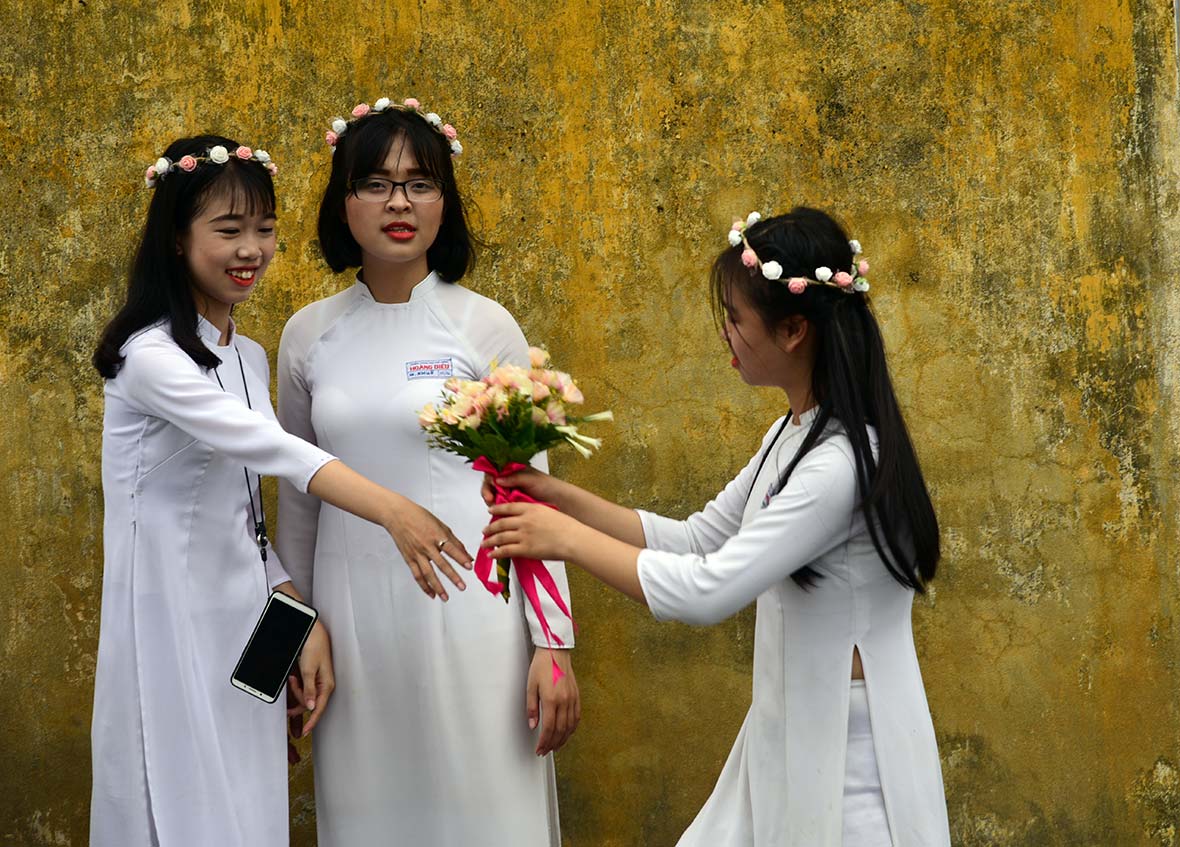 While Hoi An's elevated status bolstered the town's revival, it also resulted in busloads of daytrippers and tourists. But this has lent a vibrant lease of life to the warren of alleyways.
Rambling mansions owned by Chinese merchants, ornate Buddhist pagodas, and ancient tea warehouses merge with lounge bars, boutique hotels, art studios, and trendy watering holes—in a dappled canvas brushed with vivid strokes of mustard yellow and draped over with elegant silk lanterns.
Many of these townhouses—an amalgam of Chinese, Japanese and European architectural styles—date back to the 1700s, the golden period of Hoi An's maritime past.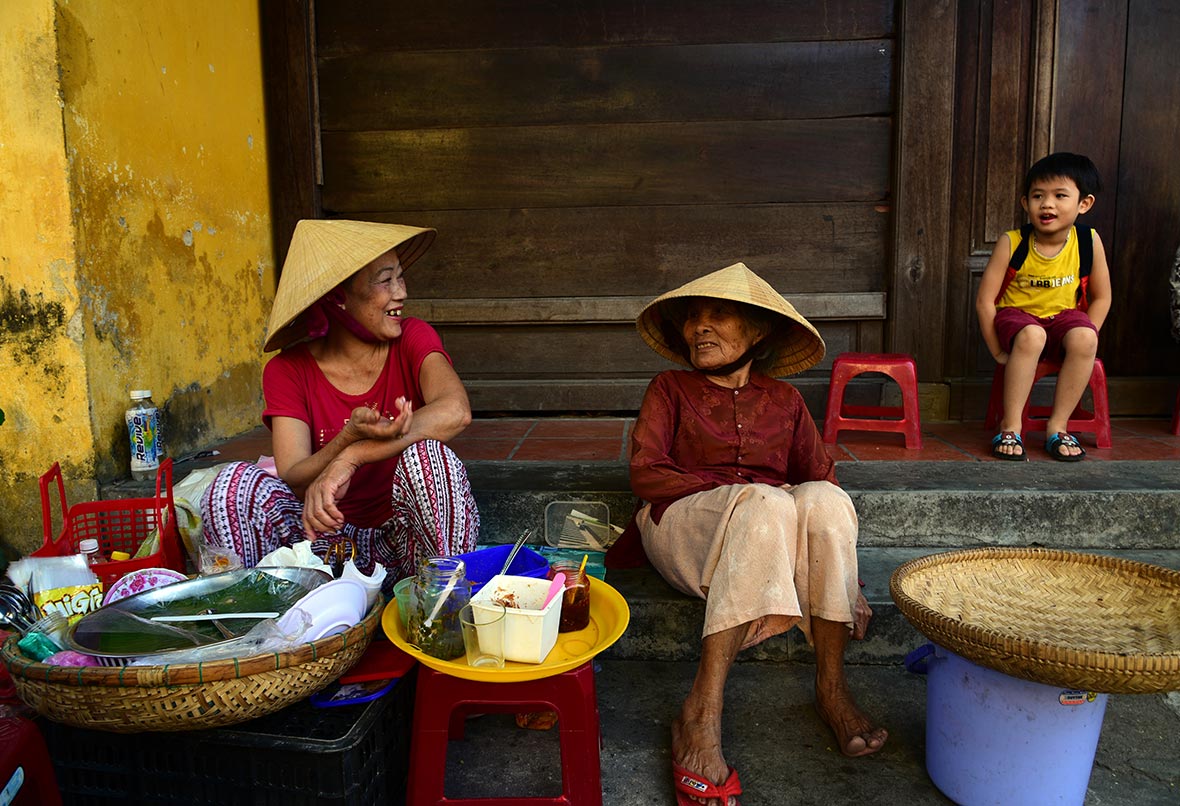 Life starts early in Hoi An when townsfolk light up incense, the floral fragrance wafting through the ripe lemon-colored lanes. Farmers peddle herbs and greens in their traditional shoulder baskets, and streetside vendors sell noodles, sticky rice, and dumplings to school children and tourists who wants to see the pallid golden hues of the town in its morning glory. A leisurely walk through the heritage streetscape takes you down to the quaint riverside, where scores of country boats ply the quiet waters of the Thu Bon river and can take you downstream to have a quick glimpse of the fishing activities where the fishing nets used are also tinted yellow!
A few of the narrow, two-story houses have been frozen in time and are open to tourists for a small entrance fee. Once inside, you step back in time and stroll in the semi-darkness past intricately carved columns and beams and slant roofs to a wall, marked with the height of fall floods that partly submerge the town every autumn; before landing on the square courtyard at the back of the house that houses the family seat of worship for a few hundred years.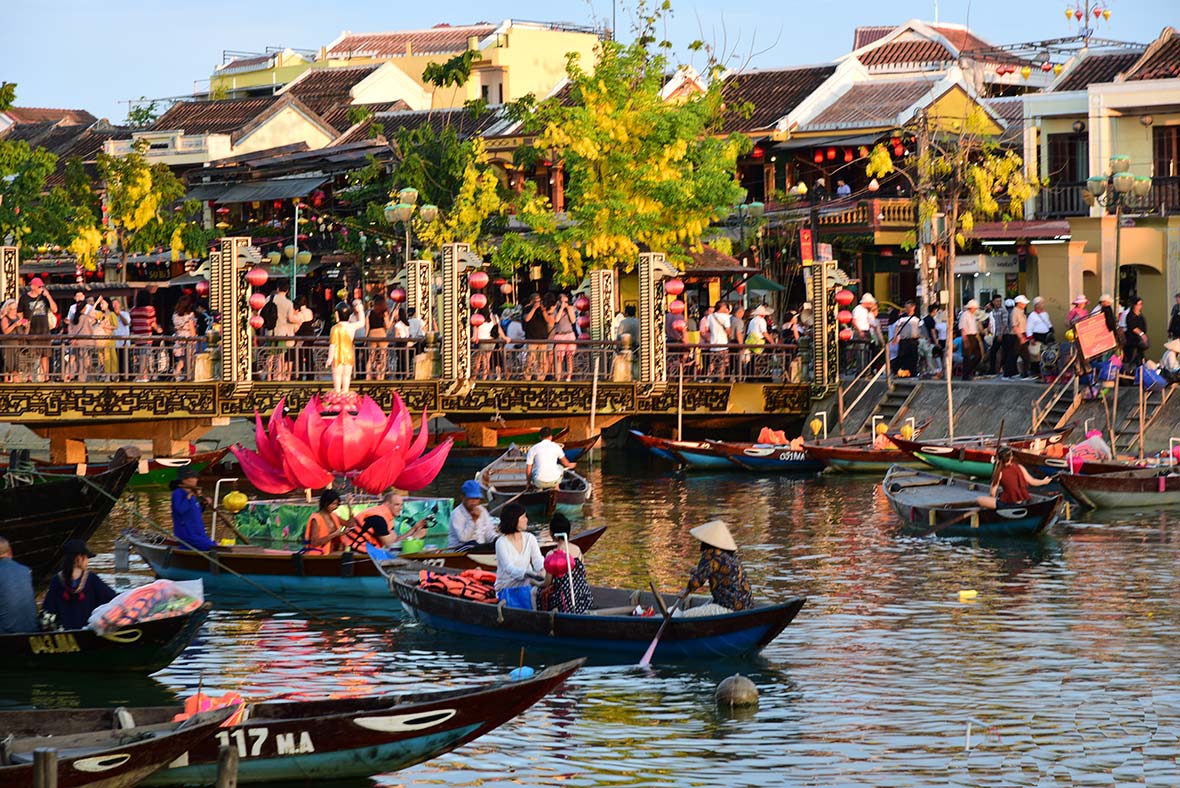 Tucked between these houses, many of which have their back entrances on the riverfront promenade, are interesting structures like medieval assembly halls built by the Chinese merchants where trade deals were executed and a temple that houses a life-size turquoise statue of a sea goddess with rather sinister features.
The nearest beach to town, Cua Dai, is severely eroded by autumn typhoons, which have washed away the sand from the seafront. An Bang beach, further north, is a more appealing prospect and has retained much of its virgin charm. It is an easy cycling distance of 5 km. from the town where you can park your bicycle at any of the roadside eateries for a couple of drinks. An umbrella and a pair of sunbeds come free with a delectable lunch with lots of seafood options.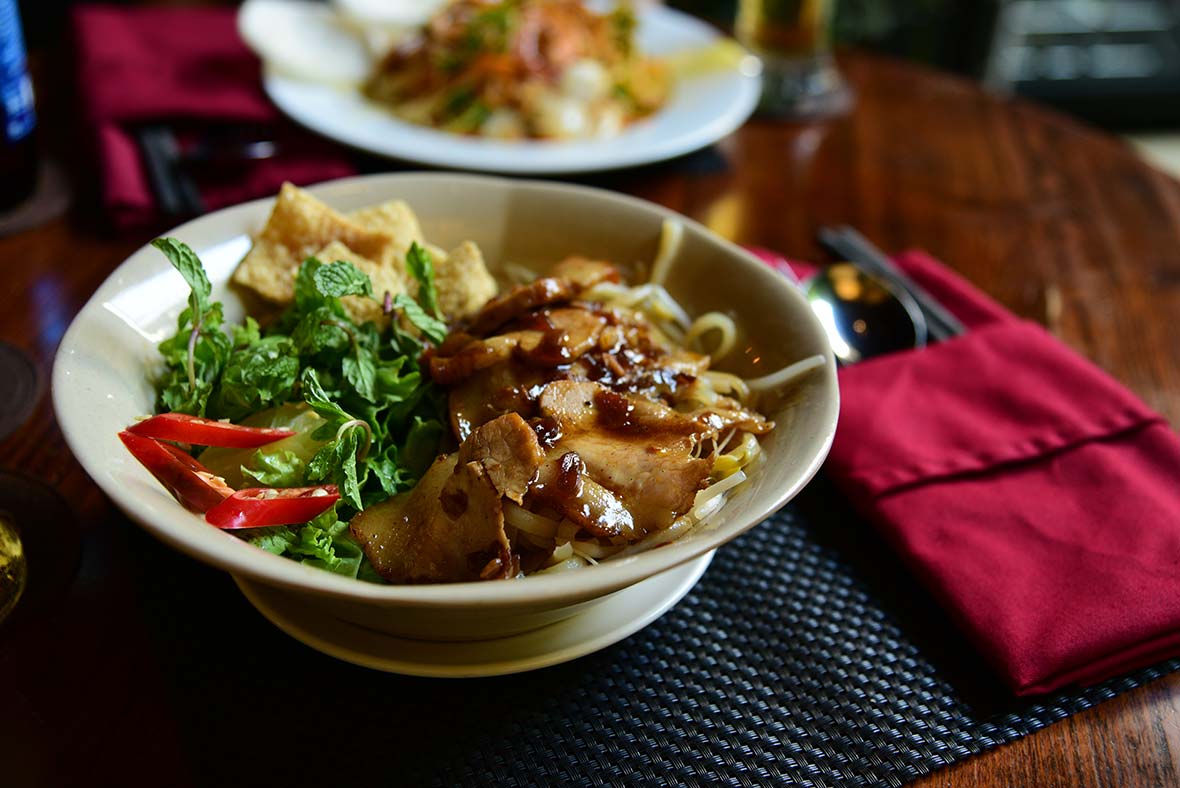 On your return from An Bang beach, make a brief stopover at Tra Que village, if you are curious about the origin of the abundance of the sweet-scented vegetables and herbs that spice up your daily meals in Hoi An. This small farming community grows everything from delicate spring onions to sturdy taro root on this flat fertile island in the De Vong river. Sport the conical farmer's hat and wander through the colors and smells of the farming fields to identify the plants with the help of the local farmers. An early morning excursion to the vegetable village over the verdant rice fields can also be a delightful proposition, especially on a clear day with promises of a stunning sunrise over the vast expanse of rolling greens.
Back in town after your village excursion, head over to one of the 600-odd tailor shops that carry on the centuries-old homegrown silk trade in Hoi An, where generations of weavers have been spinning and selling their sartorial craft. For a more immersive experience, embark on a silk tour and watch silk thread being woven on handlooms, and with about a couple of days of turnaround time, a perfectly-fitted silk attire can be your perfect Hoi An souvenir.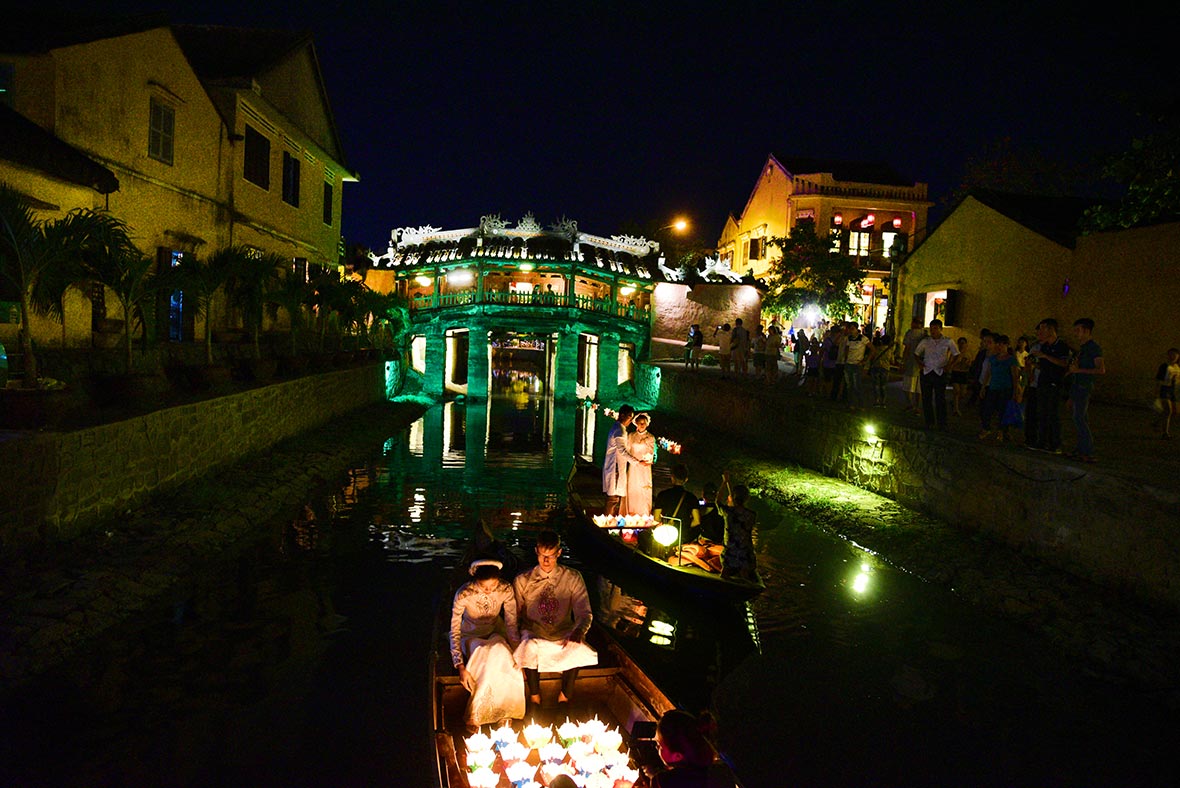 The chaotic town market stretches right from the river banks and is a delightful disarray of sights, sounds, and smells with table loads of tropical fruits, raw meat counters, and stalls selling spices and incense. This is the perfect place to indulge in a bowl of Cao Lau – Hoi An's signature dish of thick rice noodles with generous toppings of pork and greens.
And as the daylight softens, end up at the emblematic Japanese bridge. An arched pagoda with a roof decorated with alternating rows of yin-yang tiles, Hoi An's iconic bridge was built in 1593 and later reconstructed by the Chinese and Vietnamese. A romantic hotspot with beguiling river settings, it is the perfect place to find yourself a table with Vietnamese coffee and watch darkness gently descending on Thu Bon river, floating candle offerings flickering on its inky waters.