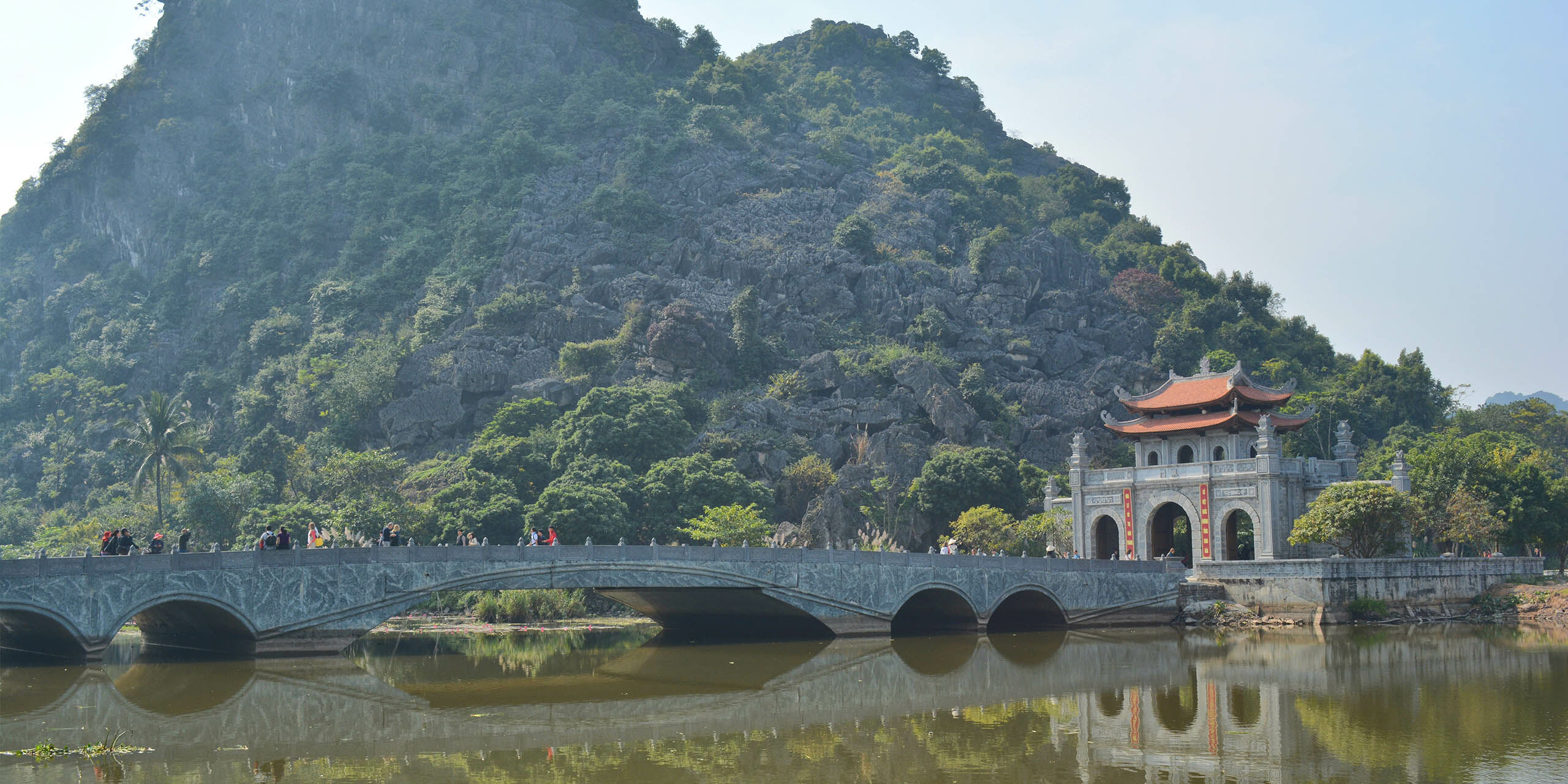 They were majestic structures designed to withstand chaos and bloodshed. Scattered across Vietnam are the remains of once colossal citadels — dating back up to 2,300 years — from which mighty dynasties waged war and shaped the nation. These formerly mighty sites are now mere memories of what they used to be. Nevertheless, they offer a compelling portal to Vietnam's past for modern visitors.
Co Loa Citadel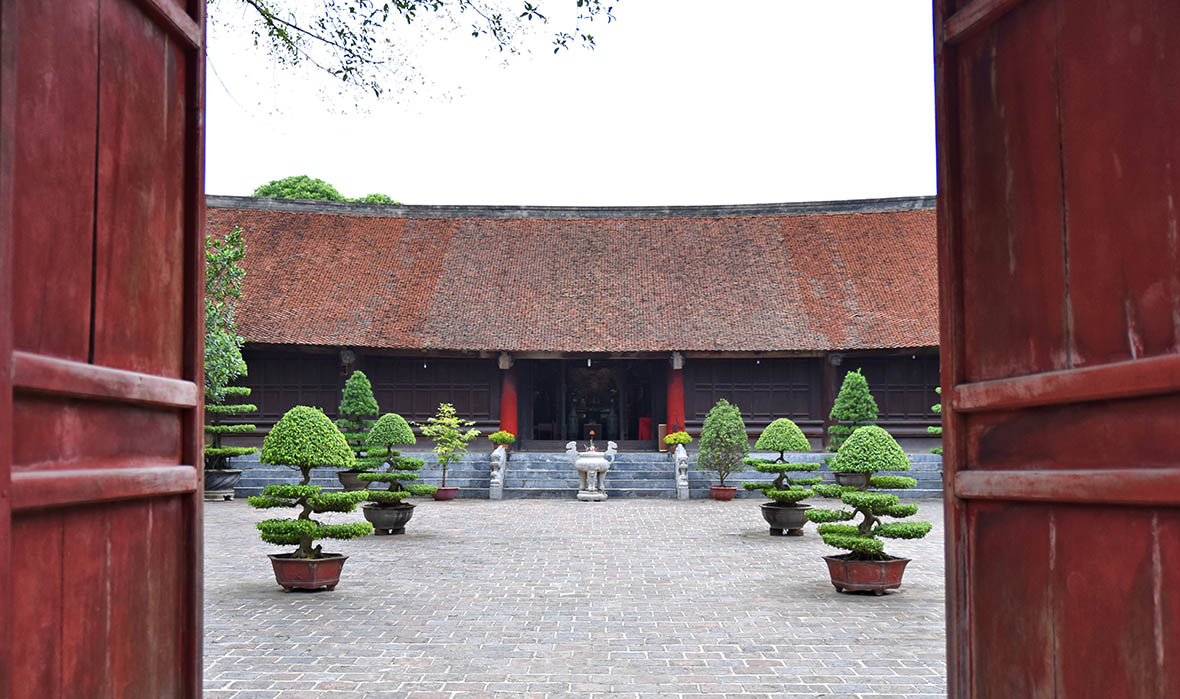 Scattered through a quiet community in northern Vietnam are about 60 ancient structures. These timeworn temples, pagodas, decorative gates, public squares, and communal homes are well removed from the tourist trail. Yet they represent the remains of an intimidating fortress.
Nowadays, Co Loa is heavily overshadowed by Hanoi, the national capital which sits 9km to its south and dwarfs it from a tourism perspective. For many centuries, Co Loa was the chief attraction of this region. It was a commanding walled city that had two stints as Vietnam's Imperial capital. The few remnants of its fortifications underscore what a monumental city Co Loa was — its four outer walls were each 4km long.
Yet all it took to crumble this empire was a magic crossbow. According to Co Loa's small but informative museum, which details the citadel's history and displays artifacts, 2,300 years ago the Au Lac Kingdom ruled a large area of northern Vietnam for five decades.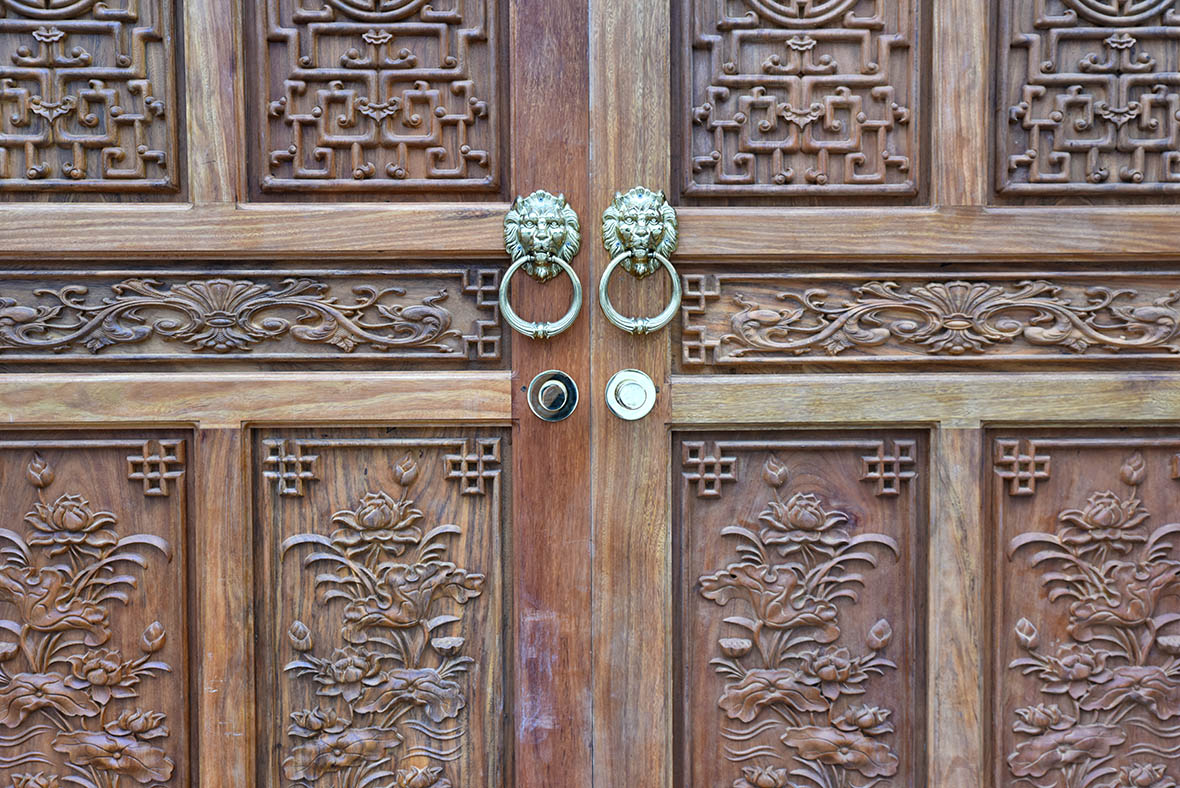 At its head was warlord An Duong Vuong, who built Co Loa citadel to keep his Chinese rivals at bay. His power lay in a bronze crossbow, which granted him invincibility. This weapon was stolen by his daughter's husband, who used it to help his Chinese general father seize the Au Lac kingdom.
It was more than 1,000 years before the Chinese were driven out of this region. And in 938 AD Co Loa was restored as the Imperial capital of the Annam Kingdom. This citadel is one of Vietnam's true overlooked treasures. First, visit the Co Loa Museum in the heart of the complex to learn its history, then slowly wander around the all-but-empty yet impressive remains.
Thang Long Imperial Citadel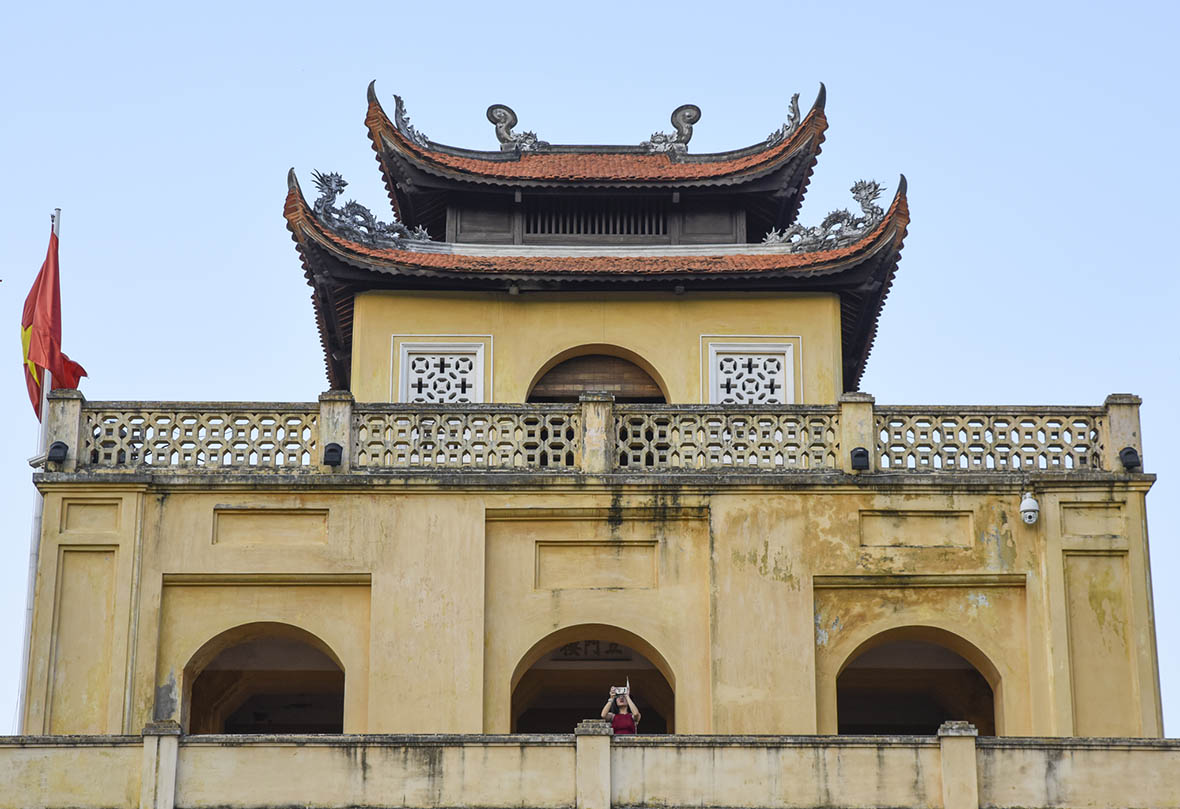 In Hanoi's leafy inner-west, a pretty area marked by embassies and museums stands the UNESCO-listed citadel that succeeded Co Loa as Imperial capital. Although the Chinese had by this point been pushed out of northern Vietnam, King Ly Cong Uan believed Co Loa was too vulnerable to attack.
So, in 1010AD he created an imposing new fortress called Thang Long. It was nigh-on impenetrable, protected by three layers of thick, tall stone walls. At the heart of this was the Forbidden Citadel, which housed the King's Palace. Thang Long remained the capital of Vietnam for about 800 years.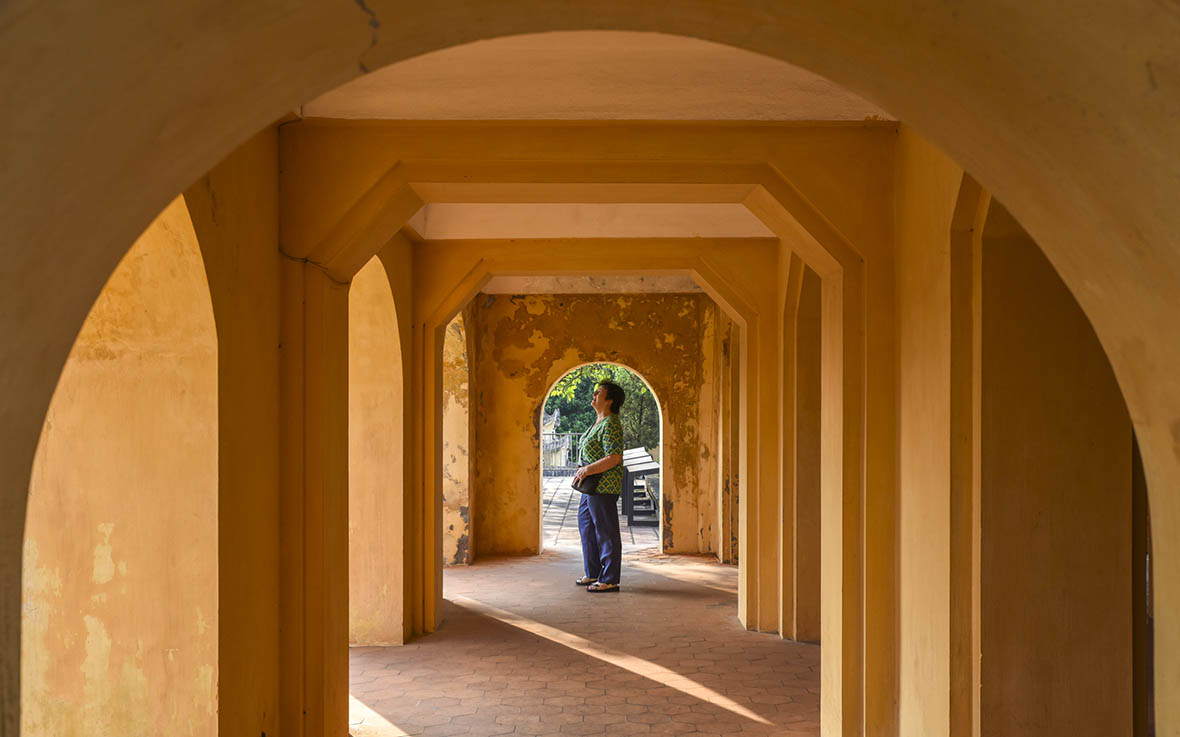 These details are revealed by the small museum at the entrance to the large citadel, which sits alongside Hanoi's popular Vietnam Military History Museum. Deeper inside, the Doan Mon Gate dominates the complex. This hulking stone structure has a series of arched entrances below a tall, yellow lookout tower. It has stood watch over this citadel for more than 300 years.
Yet it's in fantastic condition thanks to several thorough restorations. Tourists can climb steps to its crest, which offers fine views across the grounds of the citadel to Ky Dai, the 33m-tall flag tower which has become an icon of the city since being built in the early 1800s.
Hoa Lu Citadel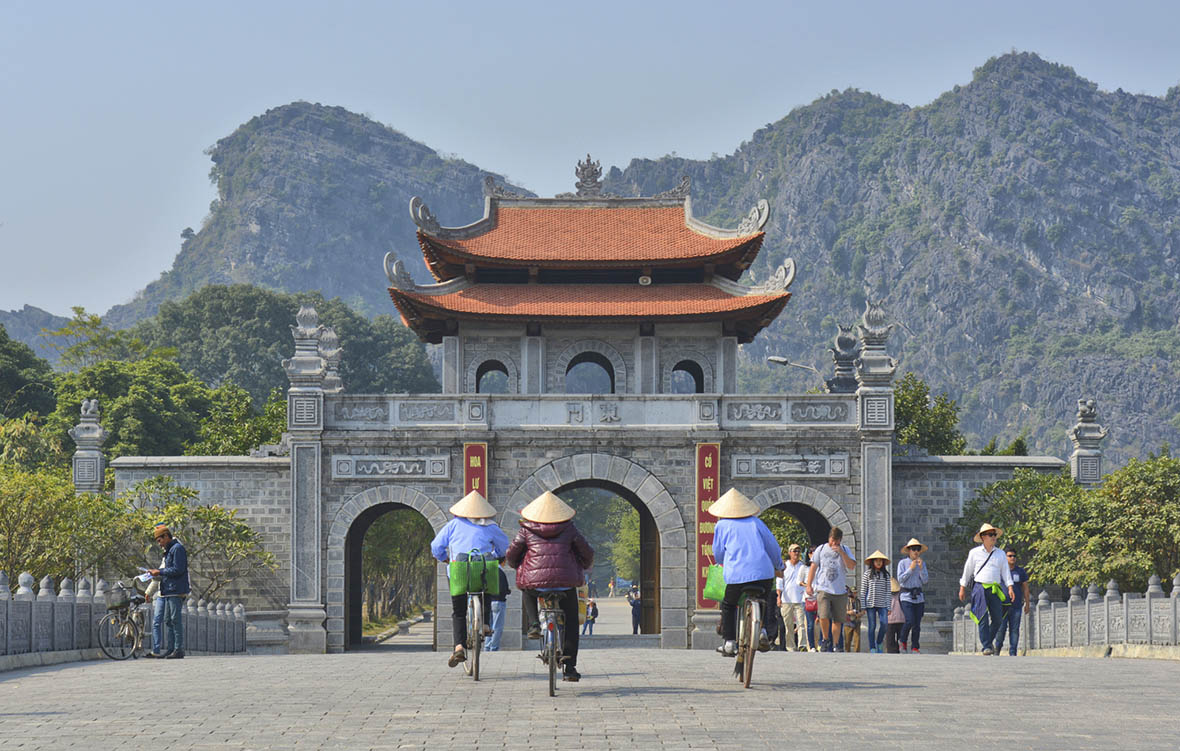 Tourist rowboats glide along a dawdling river, past sprawling rice fields, through deep caves, and beneath giant karst mountains. This is Ninh Binh. A stunning valley 85km south of Hanoi, it has become one of the most popular day trips from the capital, and a fine alternative to the more distant Halong Bay.
Savvy tourists pair these entrancing boat tours with an exploration of Hoa Lu Citadel, 3km to the north. This uninhabited complex was the capital of Vietnam in the 10th and 11th centuries. It retains a suitably grand entrance, with a large, arched stone bridge spanning the Sao Khe River and terminating at an imposing gate, embellished by three arched entrances and a two-tiered pavilion.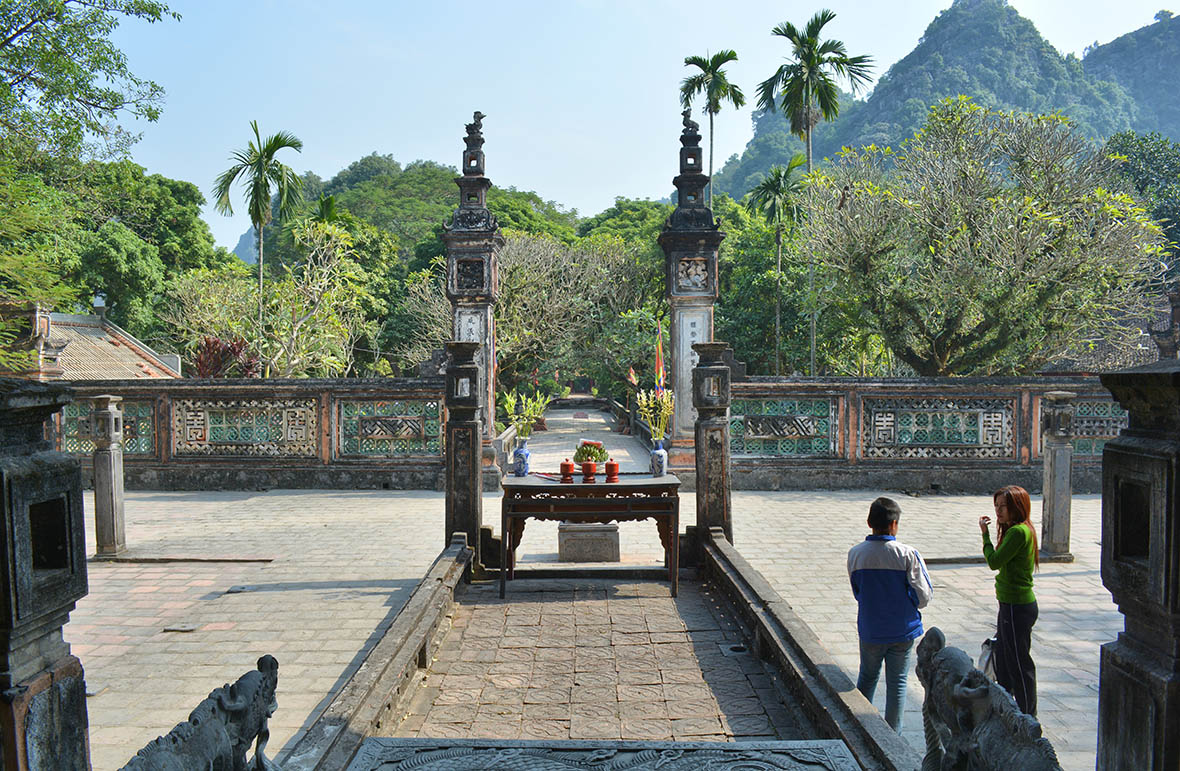 Wedged between this river and towering mountains, and ringed by defensive walls, Hoa Lu was well protected during its reign as the headquarters of the Dai Co Viet Kingdom. That kingdom was founded by warlord Dinh Tien Hoang after Vietnam regained independence from China's Southern Han Dynasty. His tomb overlooks Hoa Lu, atop an adjacent mountain, and can be reached by a steep, 30-minute hike.
Below, inside the citadel, much of what visitors see are recreations of original structures. From temples to pagodas and Imperial halls, they were mostly built in the 1600s and 1700s. The standouts here are Dinh Tien Hoang Temple and Le Hoan Temple, two low-slung buildings with steep, clay-tiled roofs decorated by intricately-carved stone dragons.
Hue Imperial City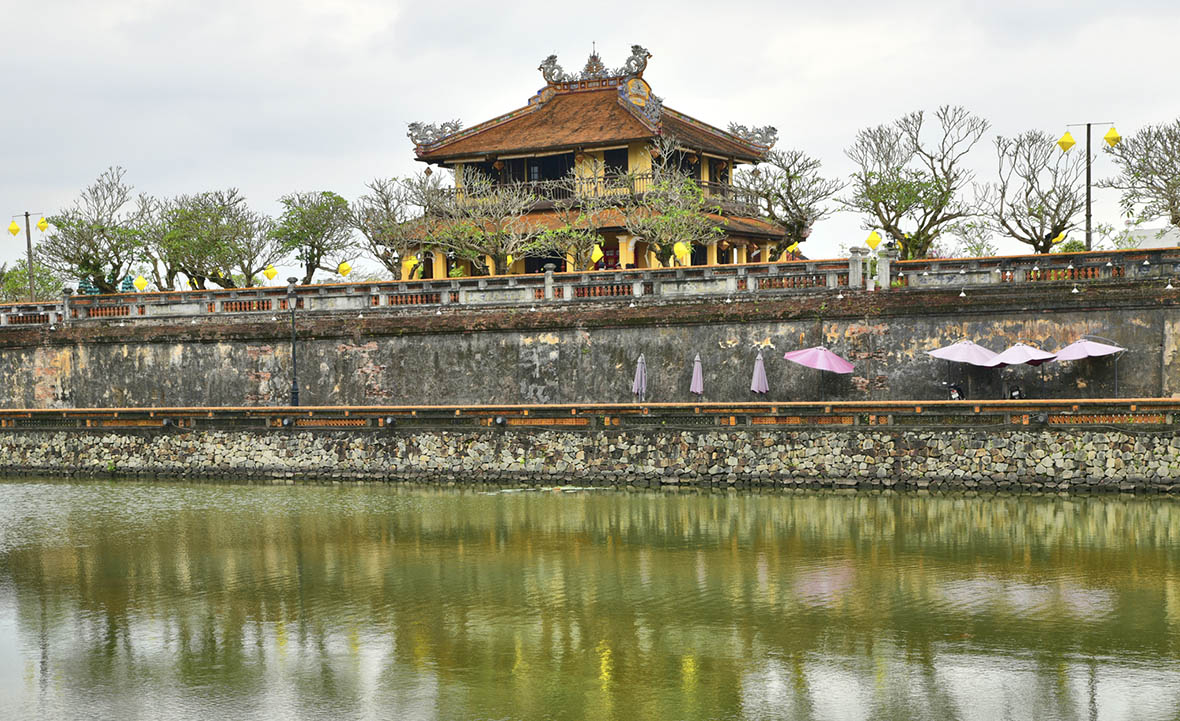 This is a modern complex compared to Co Loa, Thang Long, and Hoa Lu. Yet it is the most spectacular of them all, a huge site where a moat and giant walls protect palaces, the emperor's mansion, several ornate gateways, and a cluster of temples and Imperial halls.
Hue Imperial City is visually pleasing and rich in history. This is where, after generations of civil war, Vietnam was finally reunited by the Nguyen Dynasty, which built this citadel as the national capital. Constructed right by Hue's evocative Perfume River, 11km of walls originally enclosed the citadel. Now its Imperial inner sanctum, which is the city's key tourist attraction, hides behind the intact moat and 2.5km of tall fortifications.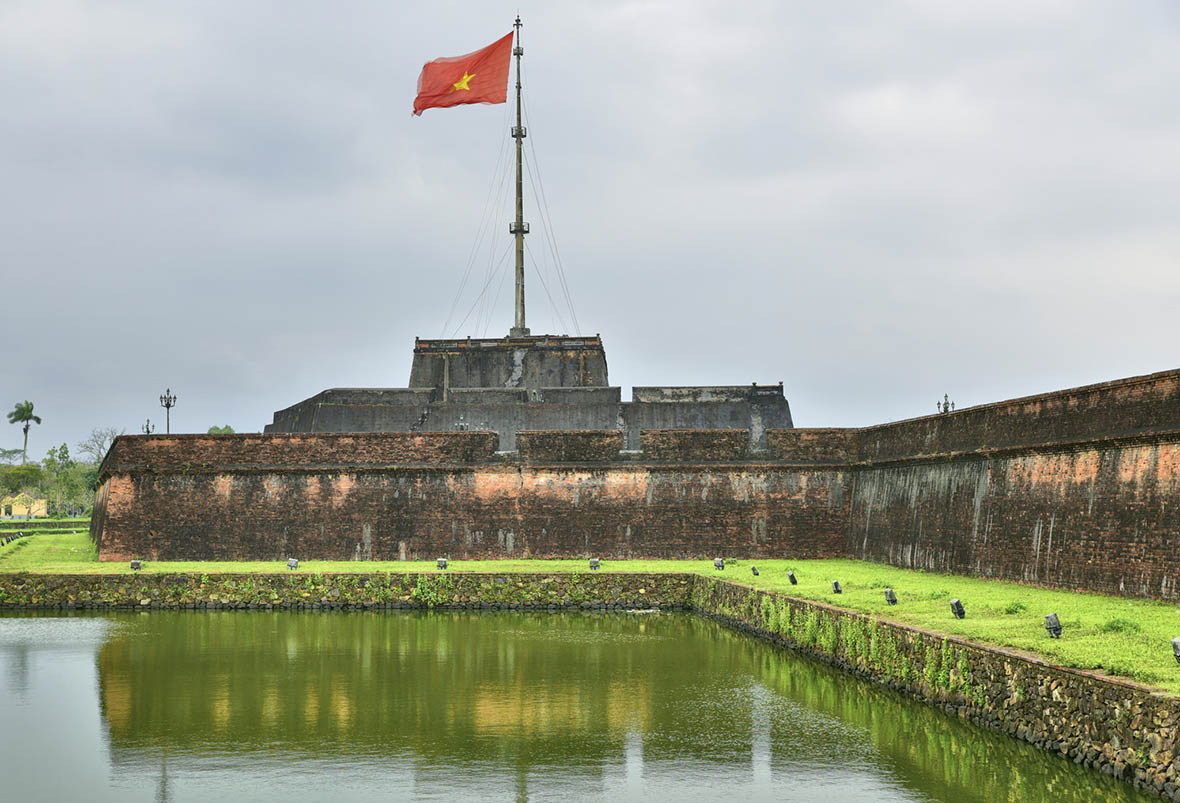 The citadel suffered extensive damage during battles in the 19th and 20th centuries. But about 20 of its original buildings survived and have been well restored in the past 30 years. The finest of all is the Thai Hoa Palace, a beautiful, Chinese-style building decorated with complex stonework, where Emperors used to hold festivals and host visitors. It is recommended that you hire a local guide to take you through the manicured grounds beyond that Palace. The extra insight will help bring to life the turbulence of Hue's reign as the capital of Vietnam.