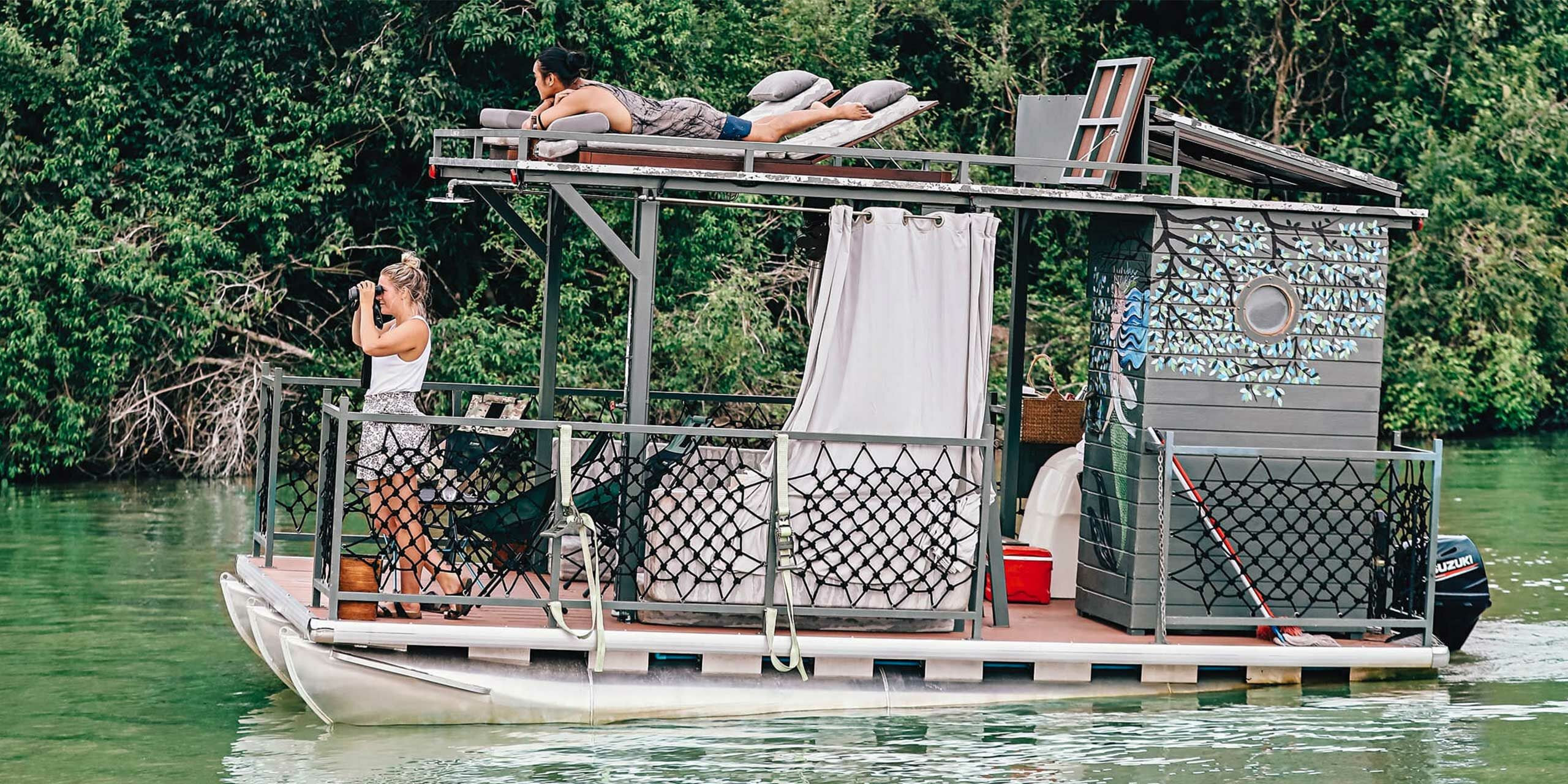 Monkeys, elephants, and the thrill of a tropical jungle — the forests here are one-of-a-kind in Southeast Asia. The Cardamom National Forest is the proper rainforest safari experience, done with care and in style.
Patrolling with the armed Wildlife Alliance looking for poachers, setting camera traps with a resident naturalist, taking a comfortable expedition boat down the Srey Ambel Estuary, and your very own "Adventure Butler" — this destination offers a chance to get into the thick of wildlife appreciation and conservation.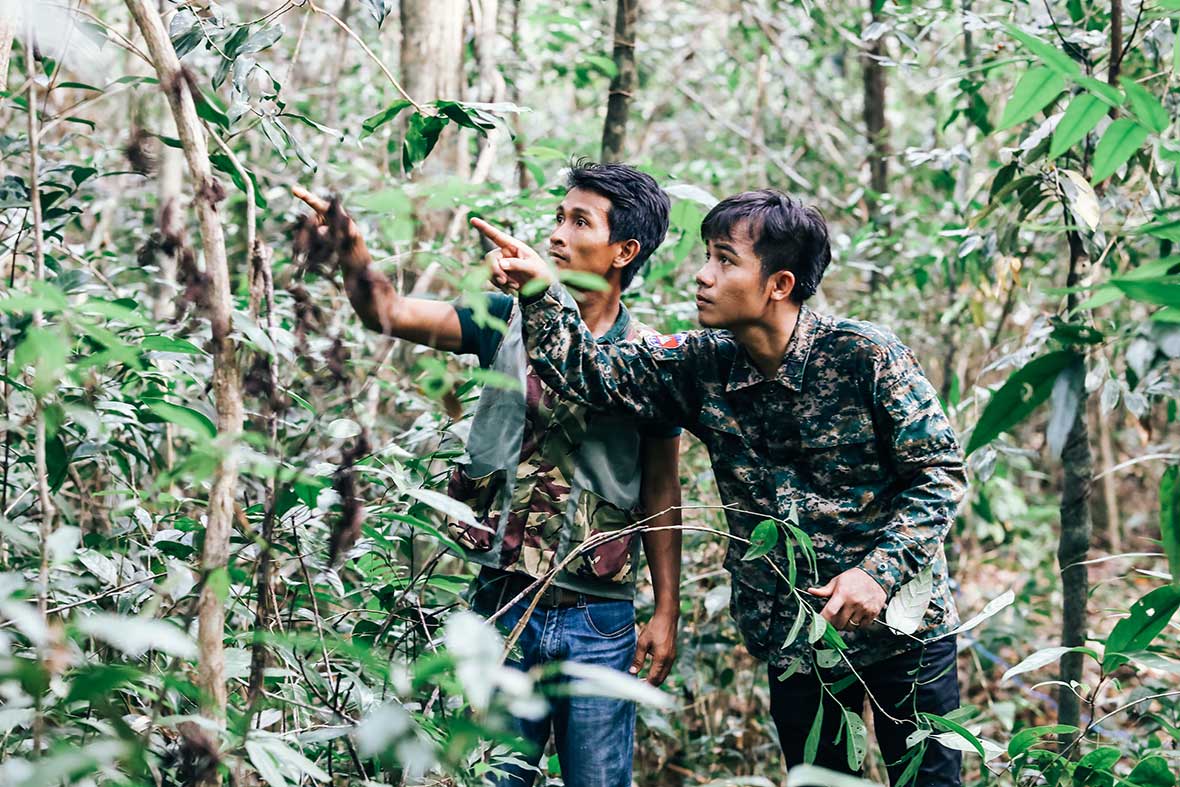 Chances of seeing a tiger or clouded leopard in this thicket are pretty slim, but the main reason to put on your go-now list is simple: Shinta Mani Wild. Designed by star designer and architect Bill Bensley, the Shinta Mani Wild allows guests to mix their love of nature with their love of luxury travel in a fun, sustainable way.
"We have a big problem in the Cardamom National Forest of illegal poaching and illegal logging. My presence in the south of that park also supports the Wildlife Alliance rangers. Those rangers go on very long walks and bike rides with AK-47s – always traveling in a group of four – to do some very serious conservation work," architect and designer Bill Bensley tells Remote Lands.

Found nestled into 1.5 kilometers of rivers and waterfalls, this is Bill Bensley's masterpiece, a tented camp carefully designed to evoke a luxury safari with Jacky O'. There is around one tent for every 40 acres of land, all tucked into the Tmor Rung River.
Isolated it may be, but it's not rustic; travelers will have every imaginable amenity and luxury while at the Shinta Mani Wild, from world-class cuisine at The Headquarters to a cocktail at The Landing Zone Bar. Most of this forest is completely inaccessible, and that is what makes it such an important destination for naturalists and sybarites alike.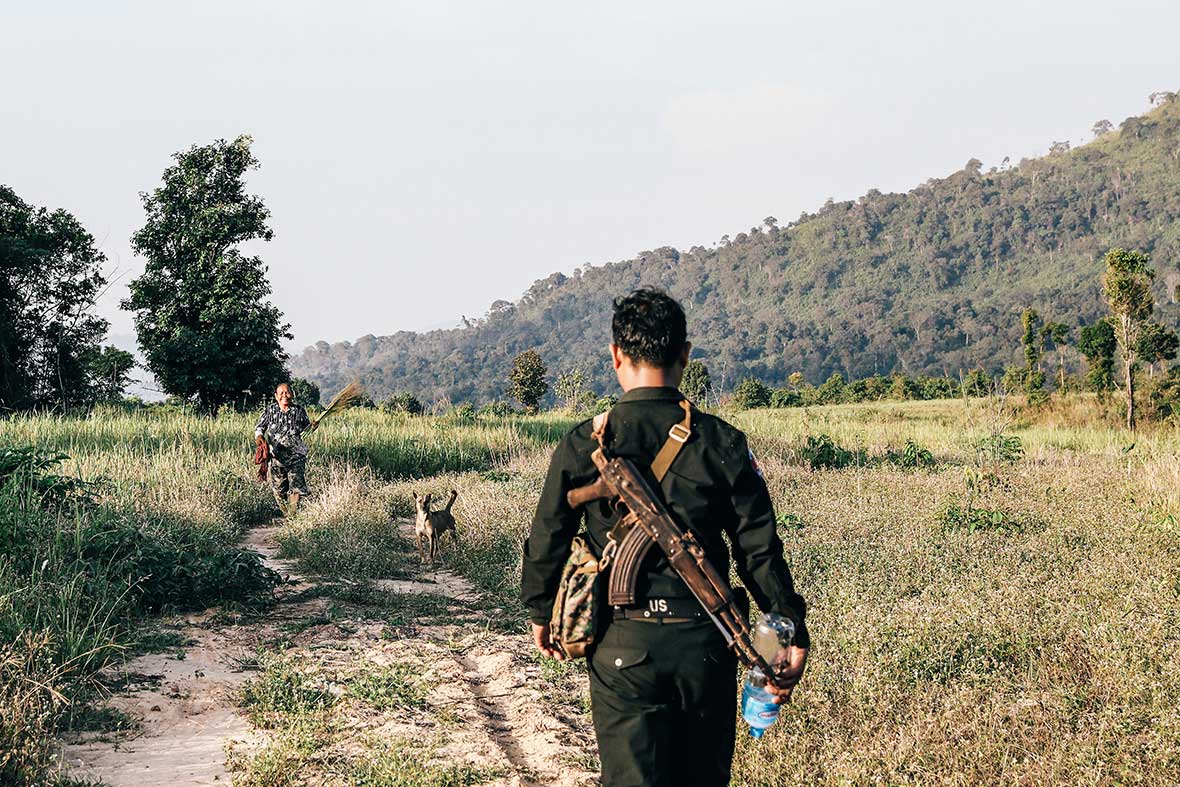 resistance. I bought a piece of land there and it's about the size of Central Park with the intent of teaching the Cambodian people that conservation is much more important and smarter than extraction," Bensley says.
Twitchers will find the Southeast Asia birds of paradise a constant fascination and during the migratory season when birds are making their bi-annual pilgrimages the wetlands draw colorful, exciting species not normally seen.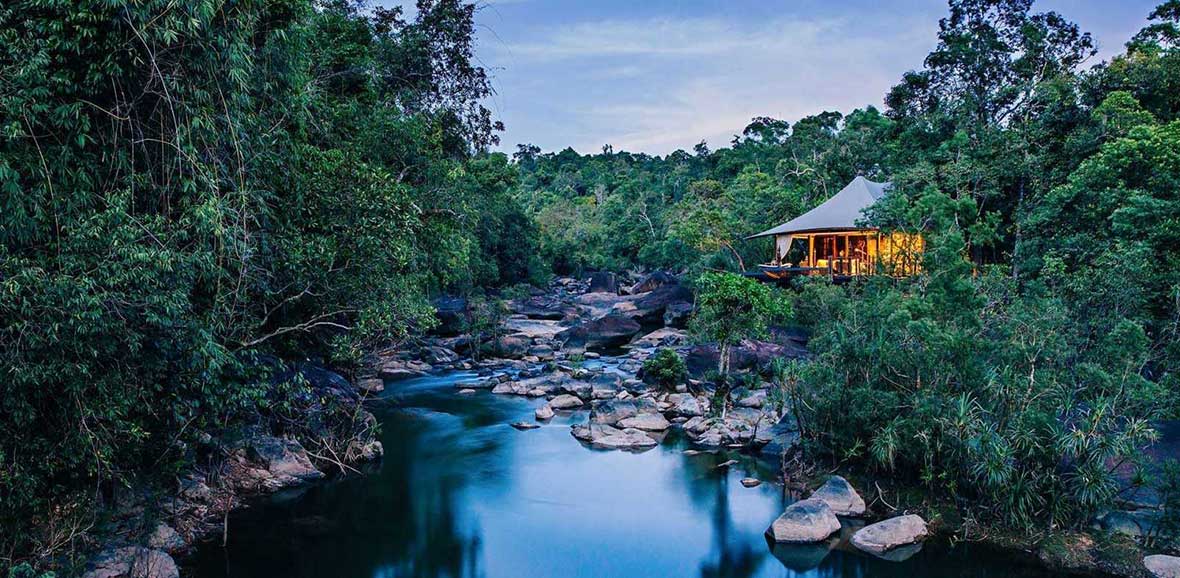 Beyond the wildlife-centric activities, travelers can go Tenkara fishing, hiking, kayaking, ziplining, and picnic on the ground's waterfalls. The jungle on the ground is impassable, so to really get a feel for the expansive Cardamom National Park, charter a private helicopter to the base of the Cardamom Mountains before settling into your plush safari camp.