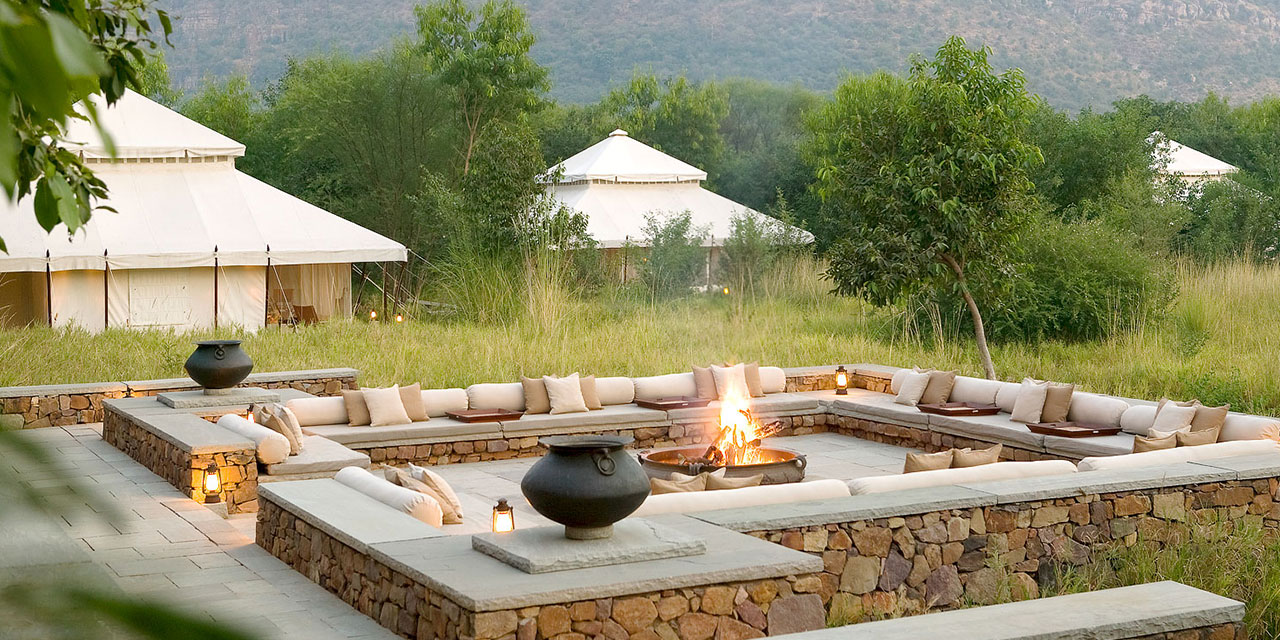 Ranthambore is synonymous with tigers. One of the last remaining places to see the Bengal Tiger in its natural environment, Ranthambore National Park features its large, thriving tiger population in the northwestern state of Rajasthan.
Ranthambhore is a series of dry savannas, emerald lakes, and patchy forest framed by the peaks of the Aravili and Vindhyan Hills.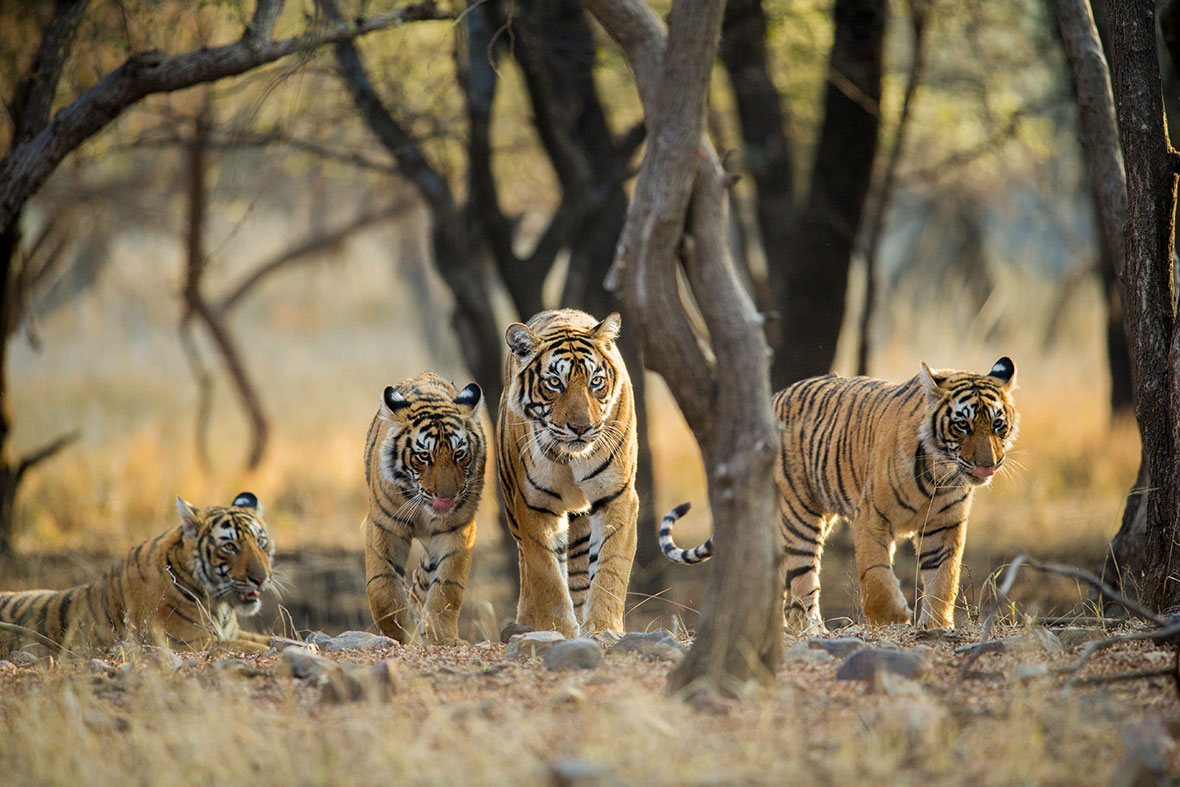 Travelers explore the more than 60 tigers of Ranthambore via safari, and travel restrictions ensure that the region is never too crowded for the cats to flourish. Sightings are by no means guaranteed, but it's a good bet.
May is the best month for tiger spotting, as the large cats are often seen seeking water and shade. The heat that drives the tigers to the easy viewing spots isn't exactly easy on travelers either; the heat can seem off-putting to some, so travelers are advised to bring sunscreen, scarves, and full-sleeved cotton outfits to avoid sunburn.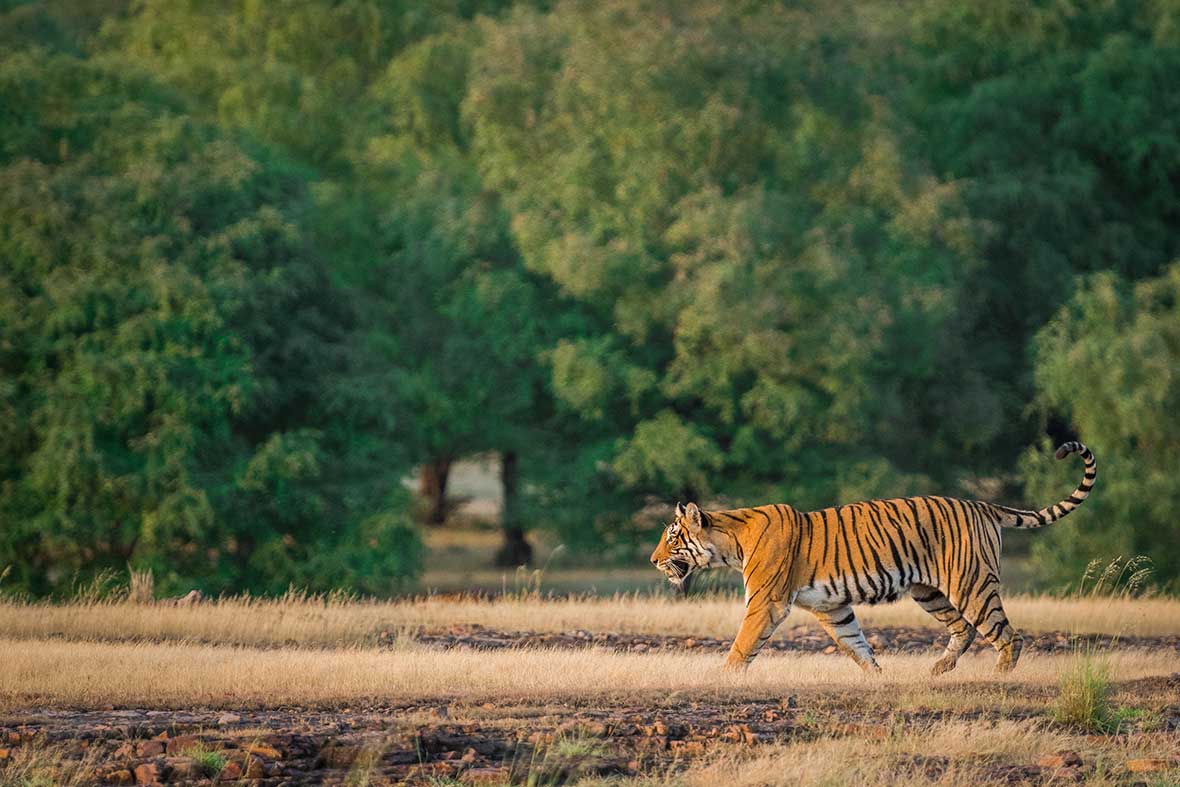 The colder months between October and March are pleasant climate-wise, but catching a glimpse of these elusive cats can be difficult. Nonetheless, the combination of blossoming babul and banyan flowers, as well as the crisp, cool air makes for stunning photo opportunities. Visitors should note that the best time to spot game in general is during the hottest period of the year, April through June.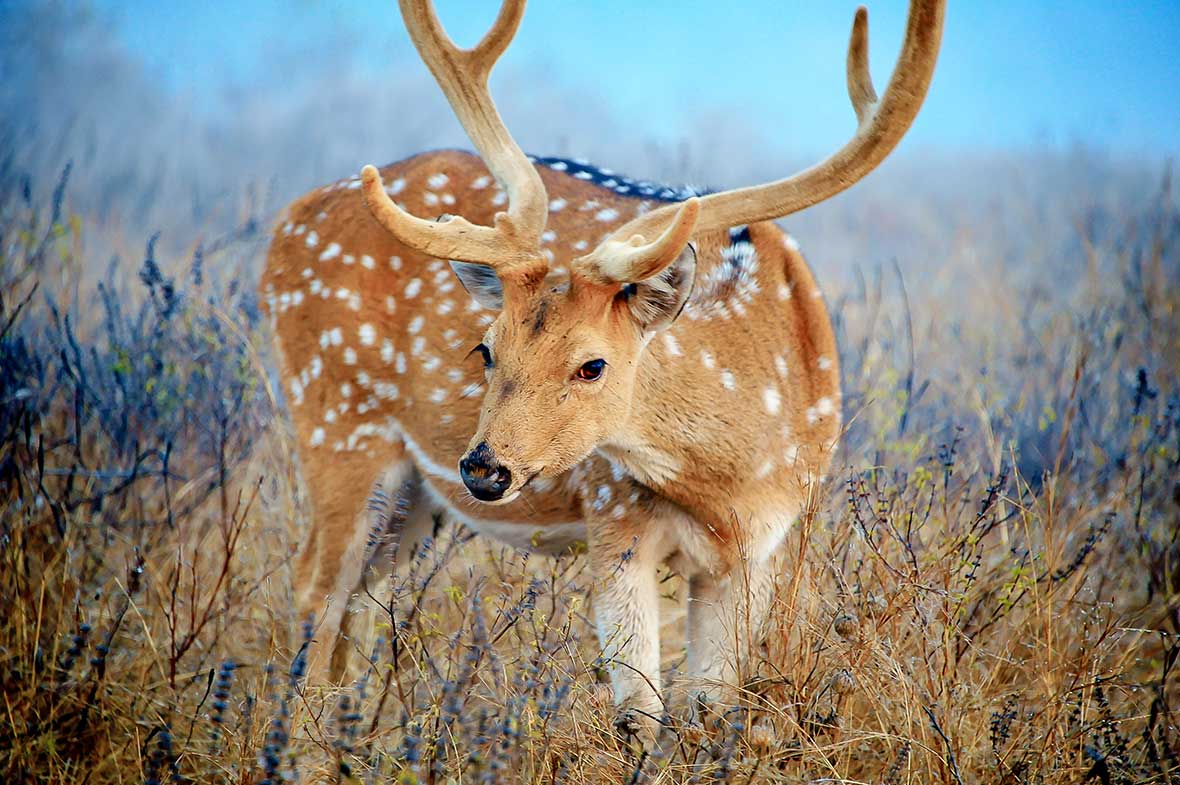 In the winter, seeing tigers is rare, but the park is home to a number of other species, including leopards, crocodiles, striped hyenas, sambar deer, jackals, black bucks and Indian flying foxes. Ranthambore is also famed for its diversity of birdlife. On a nature walk with an ornithologist, twitchers can learn about the myriad of migratory and resident birds that call Ranthambore home.
Beyond the tigers, visitors can take an open-top jeep to the old city of Ranthambore, which is located within Ranthambore Fort, a monument within the grounds of the national park. An expert guide will illuminate the old city's history, starting with its construction between 944 and 1110 AD.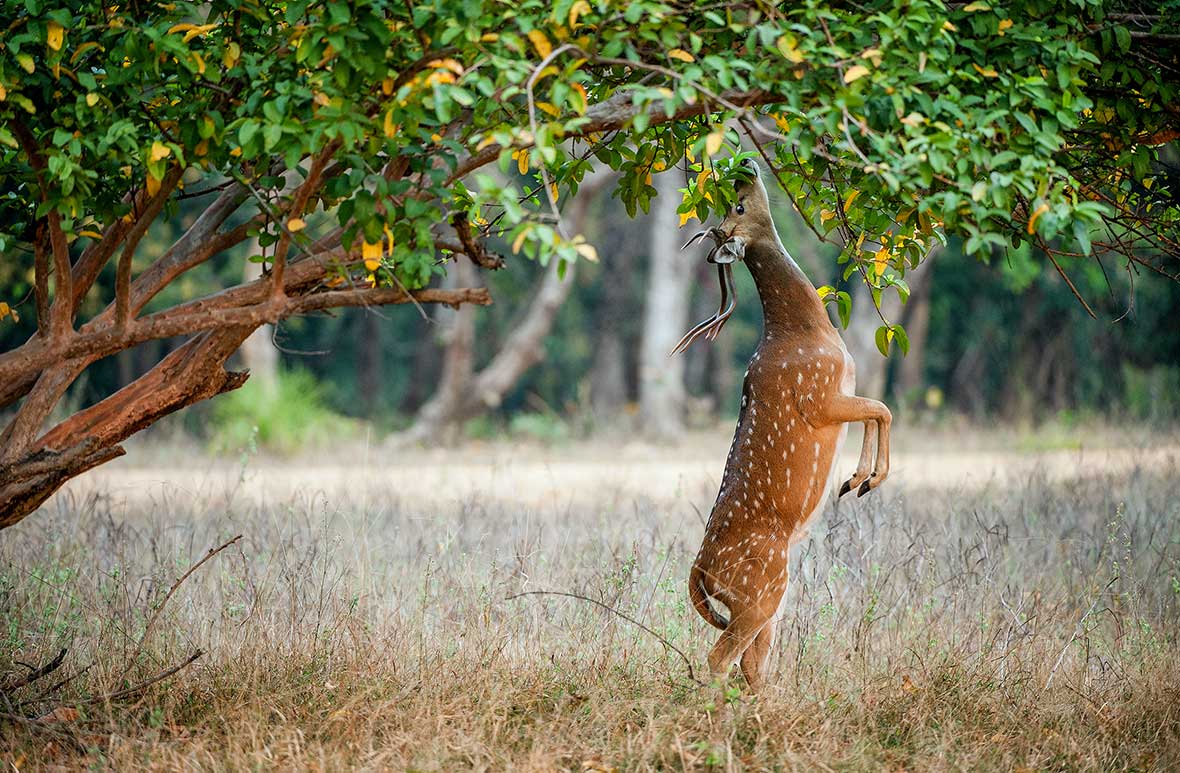 Luckily, these wild, historic lands feature the most impressive tented camp in India: Aman-i-khas. As with all Aman properties, this destination is the very essence of luxury. Ten canopy tents, 19-feet tall, surround a marshy lake, each with its own living area opening out to three other rooms for sleeping, bathing, and dressing. The marbled ground-level bathtub compliments the minimalist earthy palette through the tent, and white cotton drapes divide the rooms adding to the holistic setting for a rounded wellness experience.
Read about more amazing wildlife destinations in our wildlife issue.