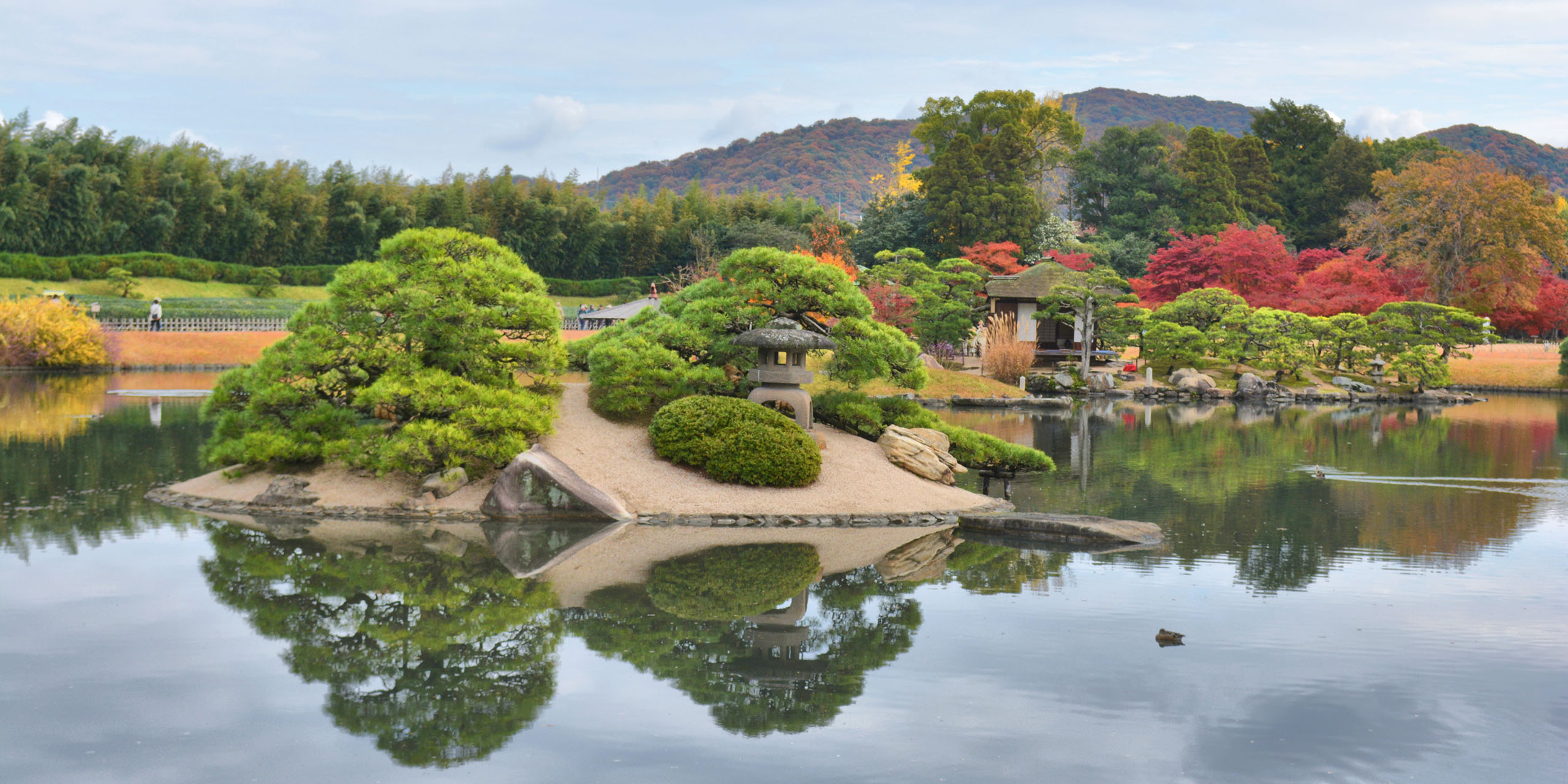 They are like a magnificent piece of poetry in which every syllable is calculated, every word impactful, and every flourish warranted. In contrast to the ostentatious traditional gardens of Europe, with their kaleidoscopic flower displays, Japan's classical gardens are restrained and precise.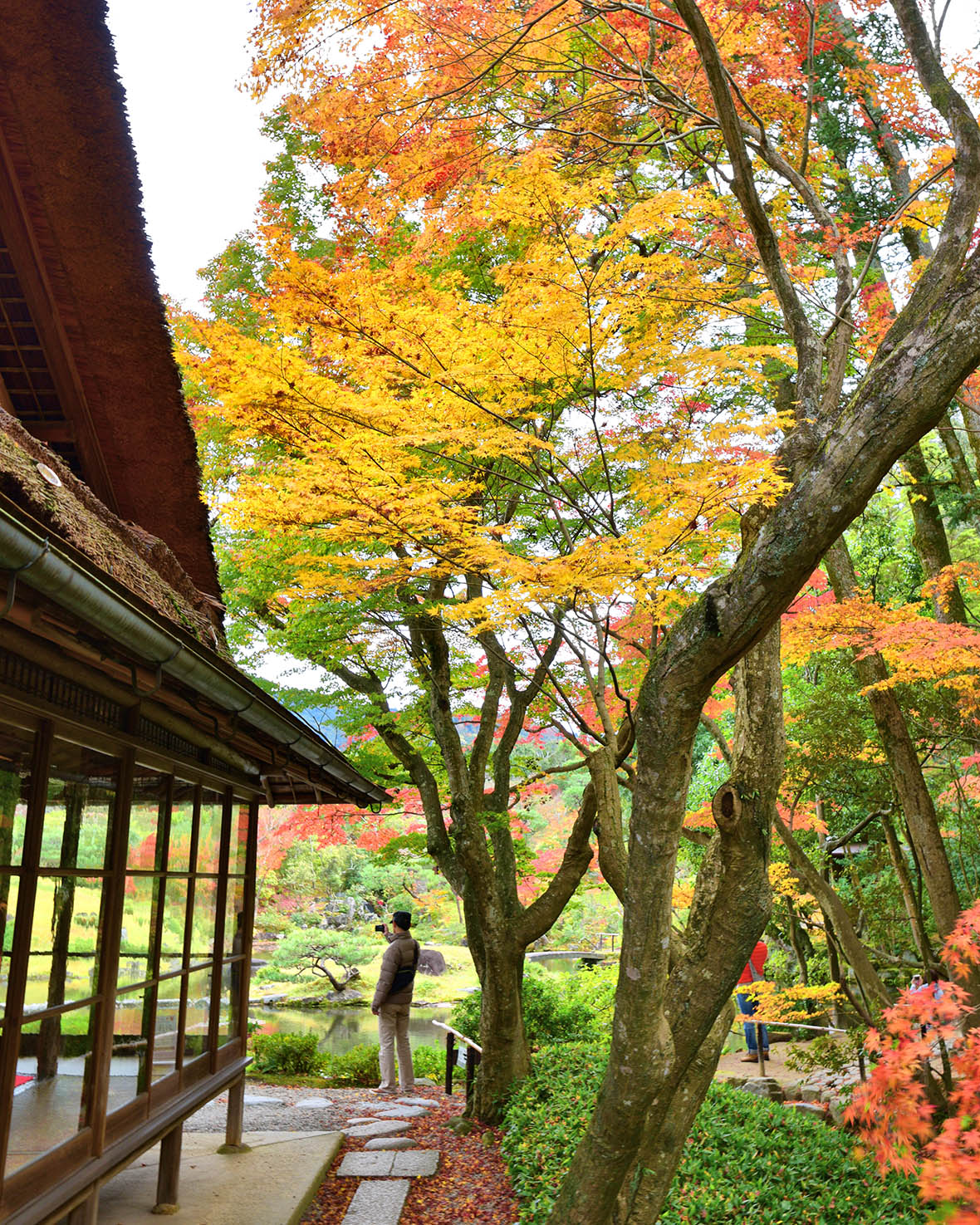 From modern metropolises like Tokyo and Osaka to ancient cities such as Kyoto and Nara, Japan has dozens of classical gardens which fuse nature, spirituality, and human creativity. This tradition dates back to the 5th century when Japan's Imperial Palaces began featuring exquisite gardens. It is one of several elements of traditional Japanese culture imported from China, along with tea ceremonies and Buddhism, Japan's co-national religion alongside Shinto.
China's traditional gardens originated about 2,000 years ago and drew heavy inspiration from the country's famed landscape paintings. These gardens aimed to recreate momentous natural landscapes on a miniature scale, using ponds, streams, groves, mounds, and rocks to signify lakes, rivers, forests, hills, and mountains, respectively.
Japan's classical gardens followed suit. Over many centuries, Japanese landscape gardeners then broadened the scope of this artform, developing a range of popular styles. Among the best known are pond gardens, tea gardens, and dry landscape gardens. Here are five of the most attractive classical gardens I've visited in Japan.
Kokoen Garden, Himeji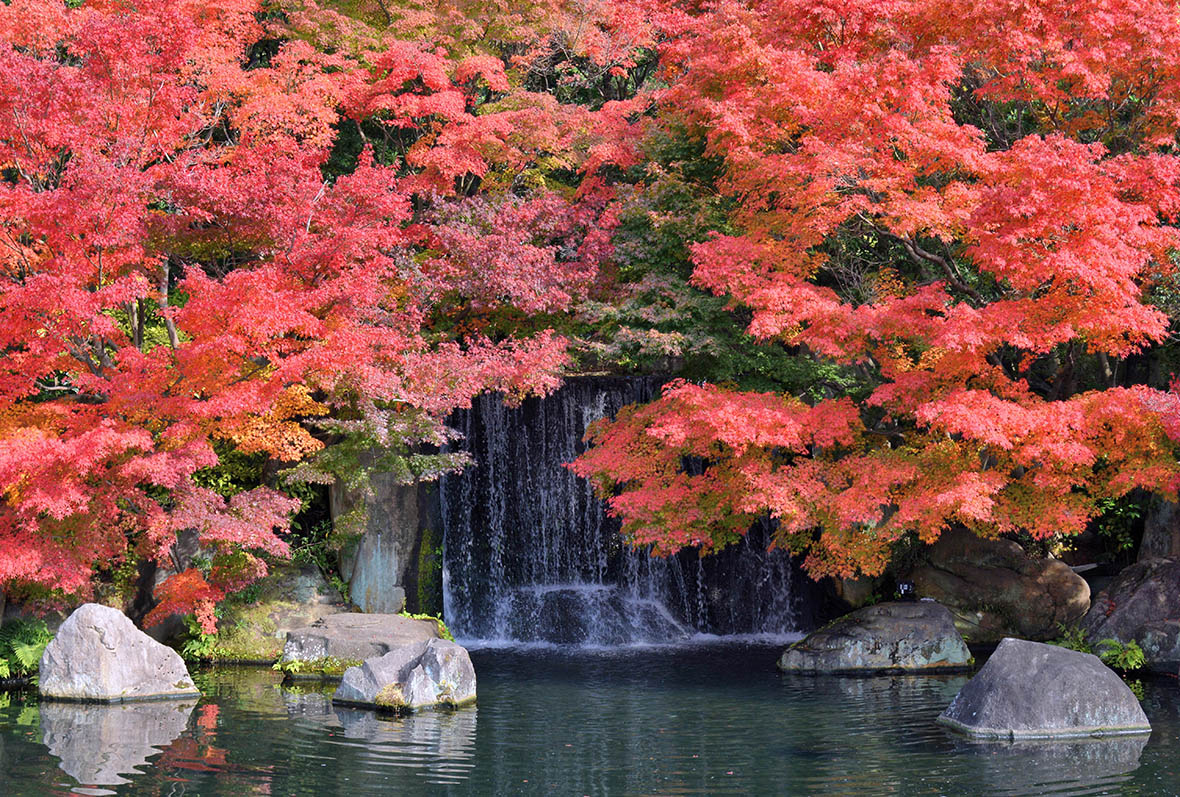 Himeji is renowned as one of Japan's greenest cities. Nowhere is Himeji's natural bounty better exhibited than in Kokoen, in the southwestern corner of the Himeji Castle complex. This garden is unique in that, unlike the others detailed in this article, it is a recent construction, dating back only to 1992.
But in keeping with the authenticity of the castle complex, one of the finest ancient fortifications in Japan, Kokoen was designed in the style of gardens from the Edo Period (1602-1868). One of the key features of Japanese gardens from this era is how they were segmented, and Kokoen is split up into nine separate walled gardens. Among the most striking of these are a bamboo garden, tea garden, and pine tree garden.
Korakuen Garden, Okayama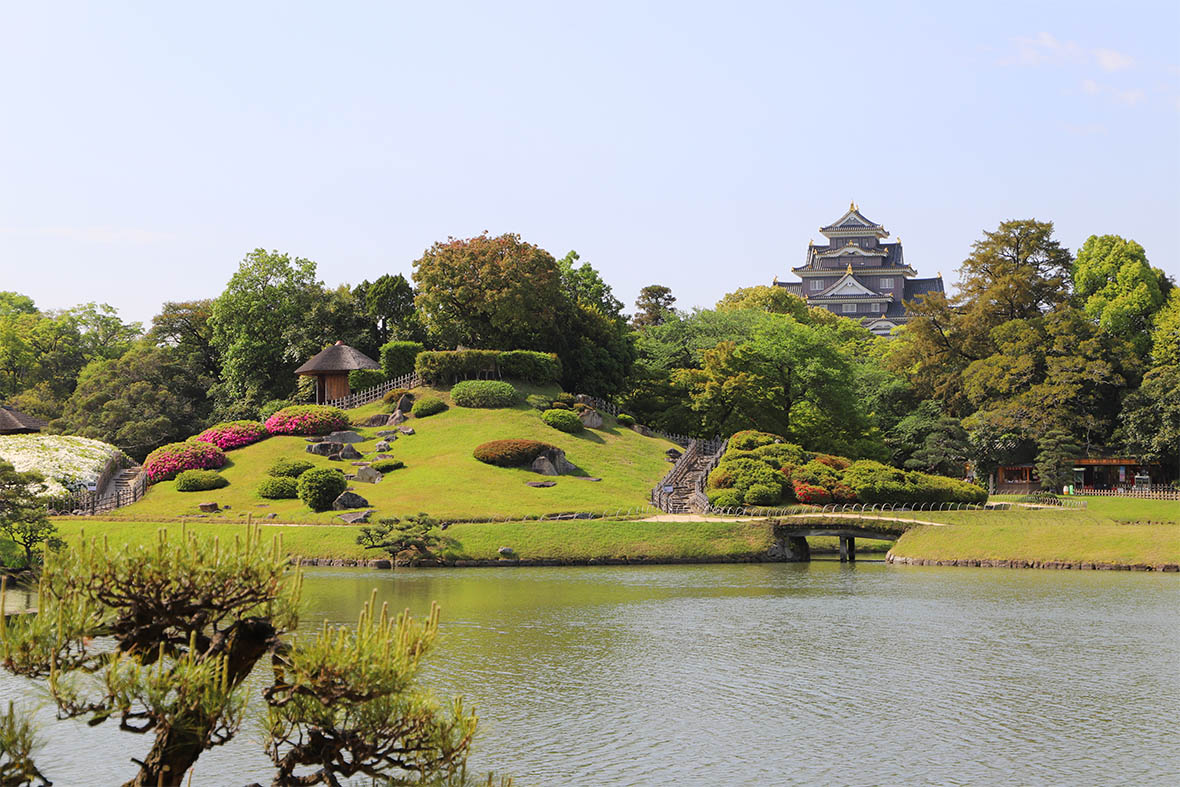 Similar to Kokoen, this garden was built in the shadows of a majestic feudal castle. In this case, Korakuen borders Okayama Castle, famous for its unusual, dark grey façade. Constructed in the late 1600s, this 13-hectare garden is embellished by ponds, streams, groves, hills, bridges, shrines, and pavilions, as well as a tea field and a rice field. Unlike most classical Japanese gardens, which tend to be intimate spaces, Korakuen has several large, open fields. Boasting more than 300 cherry blossom trees, Korakuen is the best place in Okayama to witness the blossom spectacle each April. The garden is equally spectacular in Autumn (October/November) when the autumnal bloom sees it painted in a range of bright colors from gold through to orange, pink, and deep red
Shinjuku Gyeon Garden, Tokyo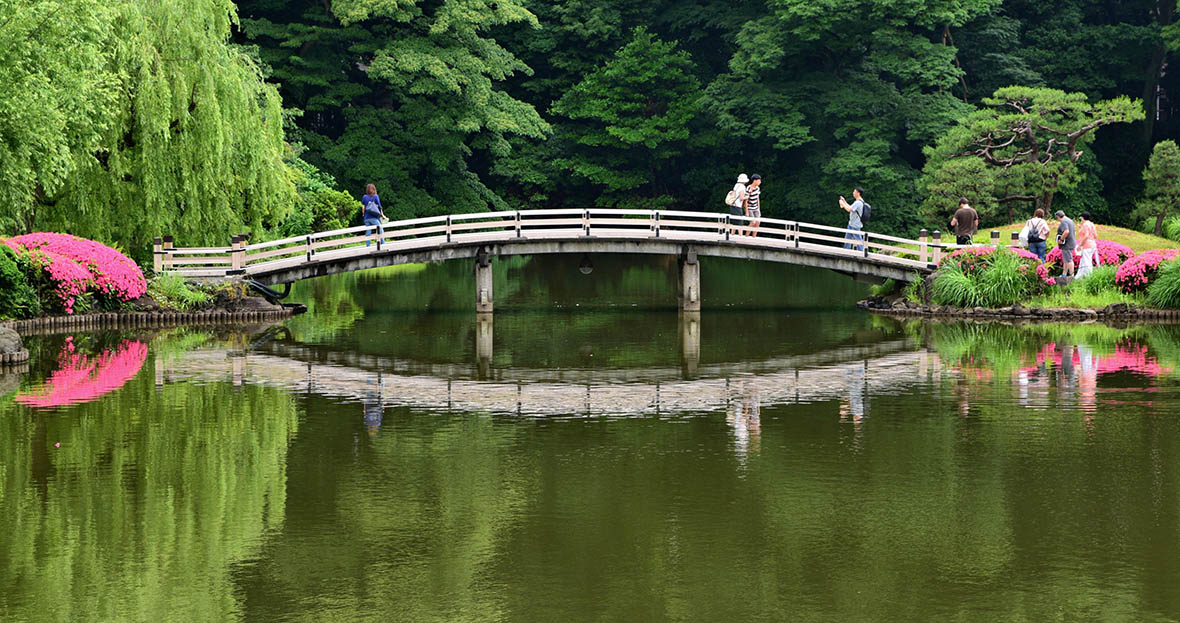 Nestled amid the skyscraper-strewn cityscape of Tokyo is this oasis of calm and natural beauty. In the busy district of Shinjuku, this massive 58-hectare area offers a respite for stressed office workers, a place to gather for students, a romantic venue for couples, and a fun environment for families. What started as a private garden for a lord has become one of the biggest green spaces in Tokyo.
Scattered across this huge area is a French landscape garden, marked by symmetrical displays of flowers, a very-colorful English-style garden, and a traditional Japanese garden. The latter of these is decorated by a series of ponds connected by bridges and flanked by clusters of carefully-pruned shrubs. At the heart of this garden is the historic pavilion Kyu Goryotei.
Isuien Garden, Nara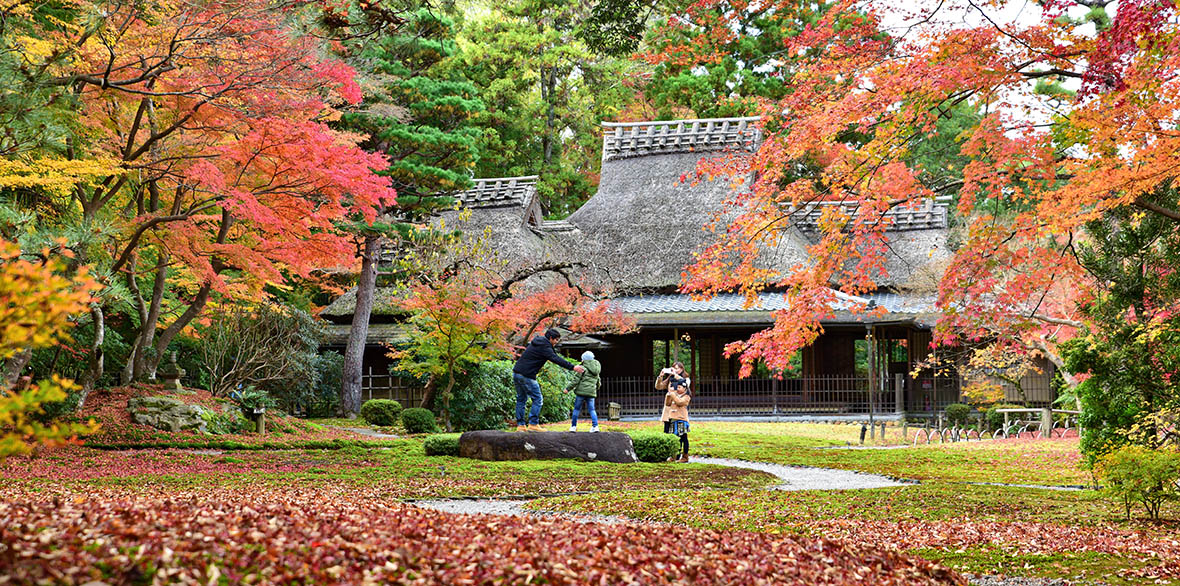 Known as the cradle of modern Japan, Nara became the country's first permanent capital some 1,300 years ago. Vestiges of the city's grand past are scattered across the Nara Historical Park, including the labyrinthine Isuien Garden. While it is not as large as Korakuen or Shinjuku Gyeon, Isuien makes up for this with the intricacy of its design. So dense is its vegetation that while wandering its winding paths beneath willow trees and over stone bridges it is easy to feel as if you have Isuien all to yourself. Isuien was designed to have dozens of small, secluded spaces perfect for meditation. Its front garden was built in the mid-1600s while the larger rear garden dates to the late 1800s.
Yoshikien Garden, Nara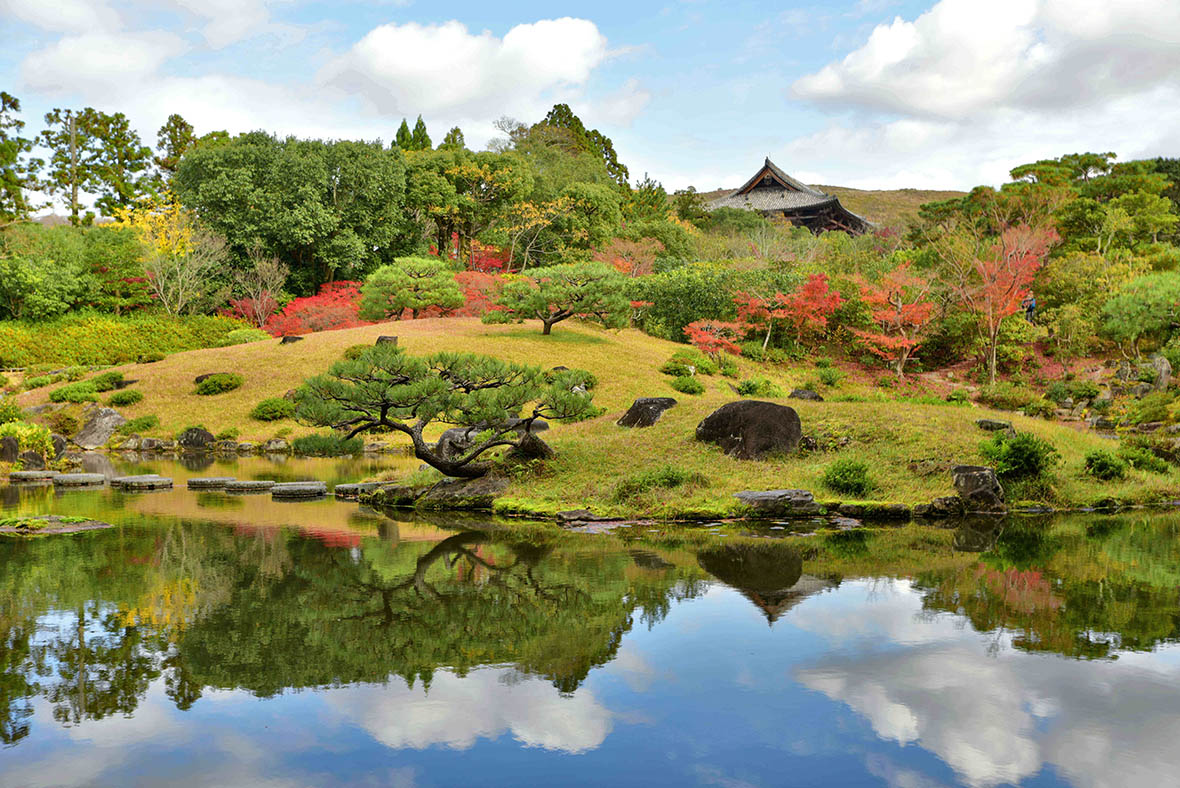 There are moments during travel that are so thrilling or exotic that they reduce you to near-giddiness. My wife and I were in such awe we both began giggling as we slowly walked through Yoshikien Garden, which was drenched in spectacular autumnal bloom.
Japan's classical gardens are gorgeous at any time of year. But in October and November, when their foliage changes color, they become almost impossibly attractive. Dating back a century, Yoshikien is one of several classical gardens in Nara, which is a UNESCO World Heritage site.
Although it is smaller than the adjacent Isuien Garden, Yoshikien is particularly appealing due to the variety of its layout. Rather than following one school of garden design, Yoshikien showcases three – a pond garden, tea garden, and moss garden.