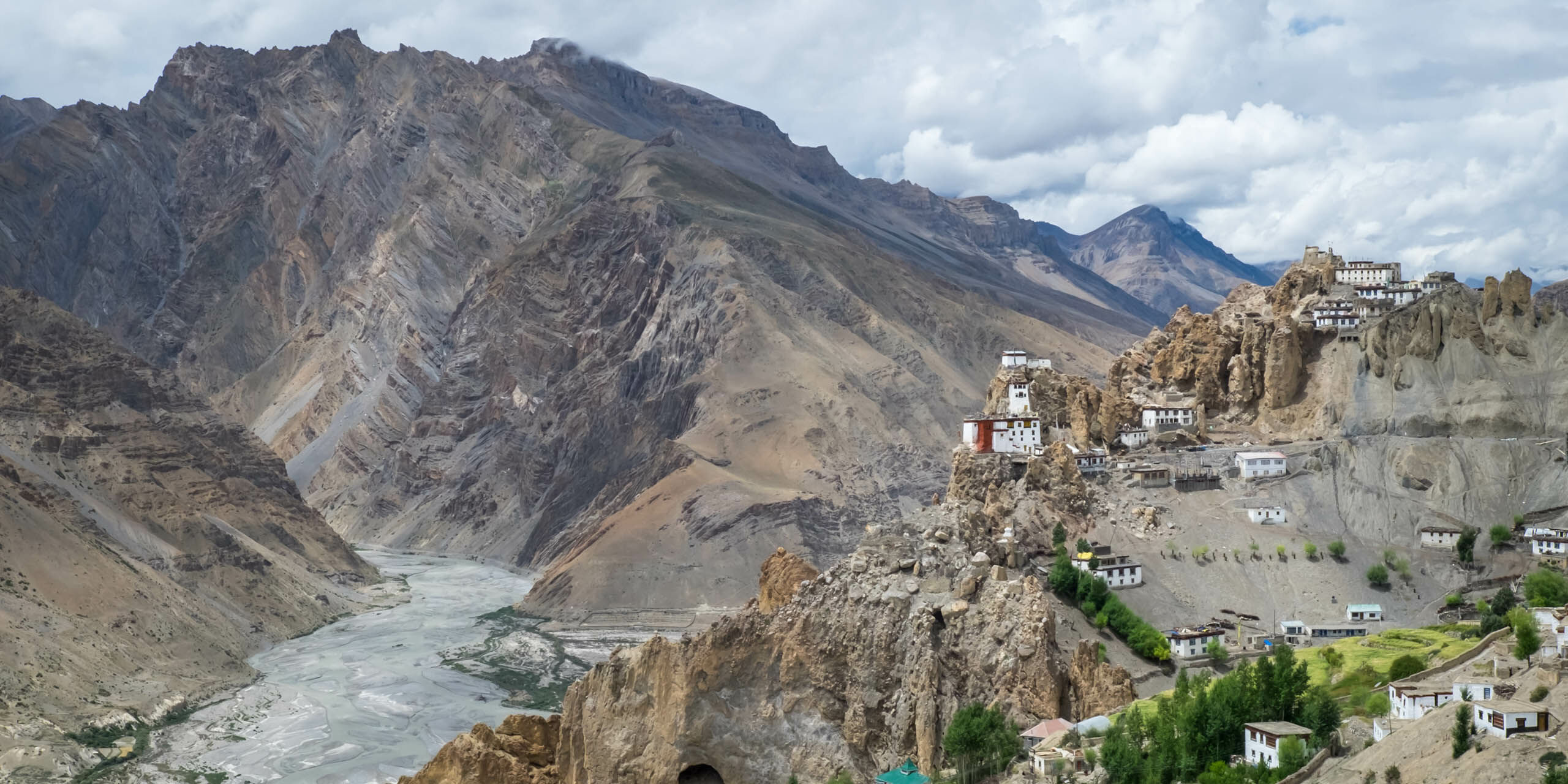 "Did he really sleep here?" I ask myself.
The room before me is simple, not the kind one would expect from a man of that standing.
A low orange bed-stand sustains a hard mattress on one side; on the other, a prayer mat leads to a small table where books and maroon rosaries await the warm touch of human hands to come back from the dead.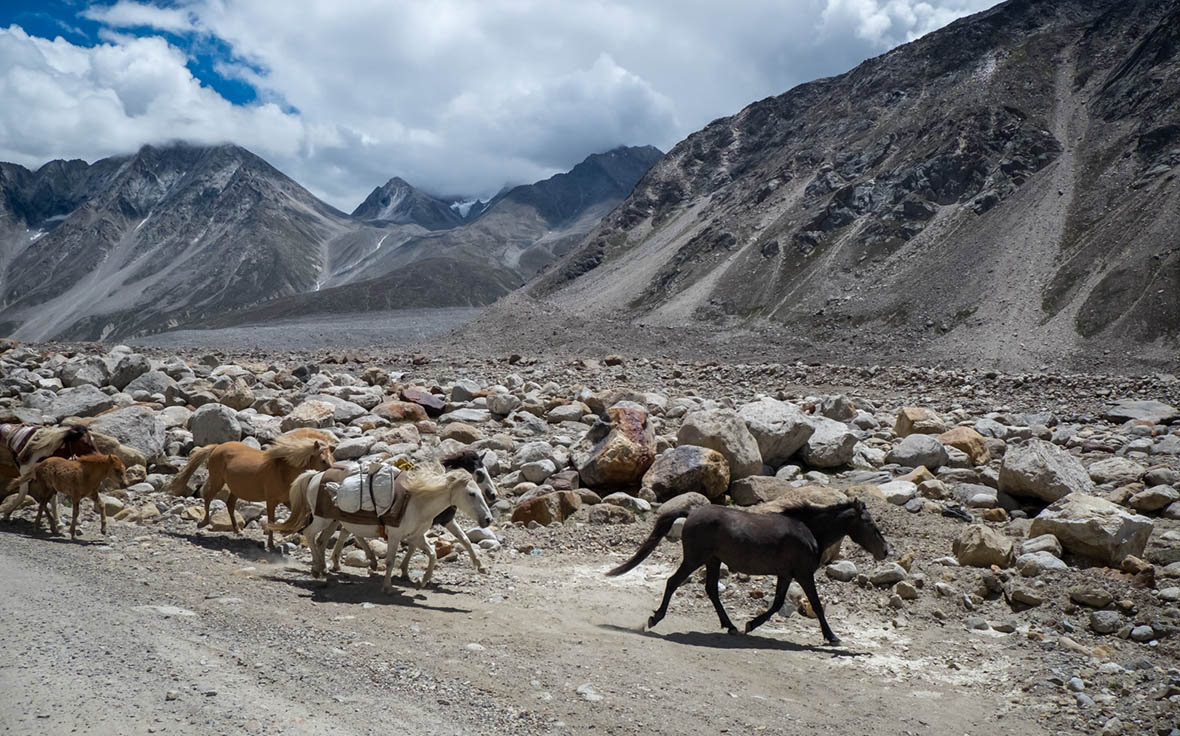 Oblique rays of sunlight enter from a small window on the right, glistening over the white, green, red, and yellow prayer flags that hang from the wooden beams above my head. Outside, an intricate depiction of Tibetan demons holding worlds between their arms guards the walls around the wooden door frame. It feels like a simple man's room, not the visiting quarters of Tenzin Gyatso, better known to the world as the 14th Dalai Lama.
As I step out and onto the open rooftop of , I notice an embalmed Marco Polo sheep hanging from a mezzanine above the staircase landing. With glass balls in place of eyes, she sleeps eternally, ignoring the fact that the monastery in which she dwells is slowly eroding, and risks sliding off the 3,894m-high cliff it's perched upon.
A laser-printed poster next to the sheep's stiff carcass promotes a donation fund for the safeguard of the Dhankar monastery. As I read on, I cross gazes with the guardian monk, busy polishing candle holders in a corner.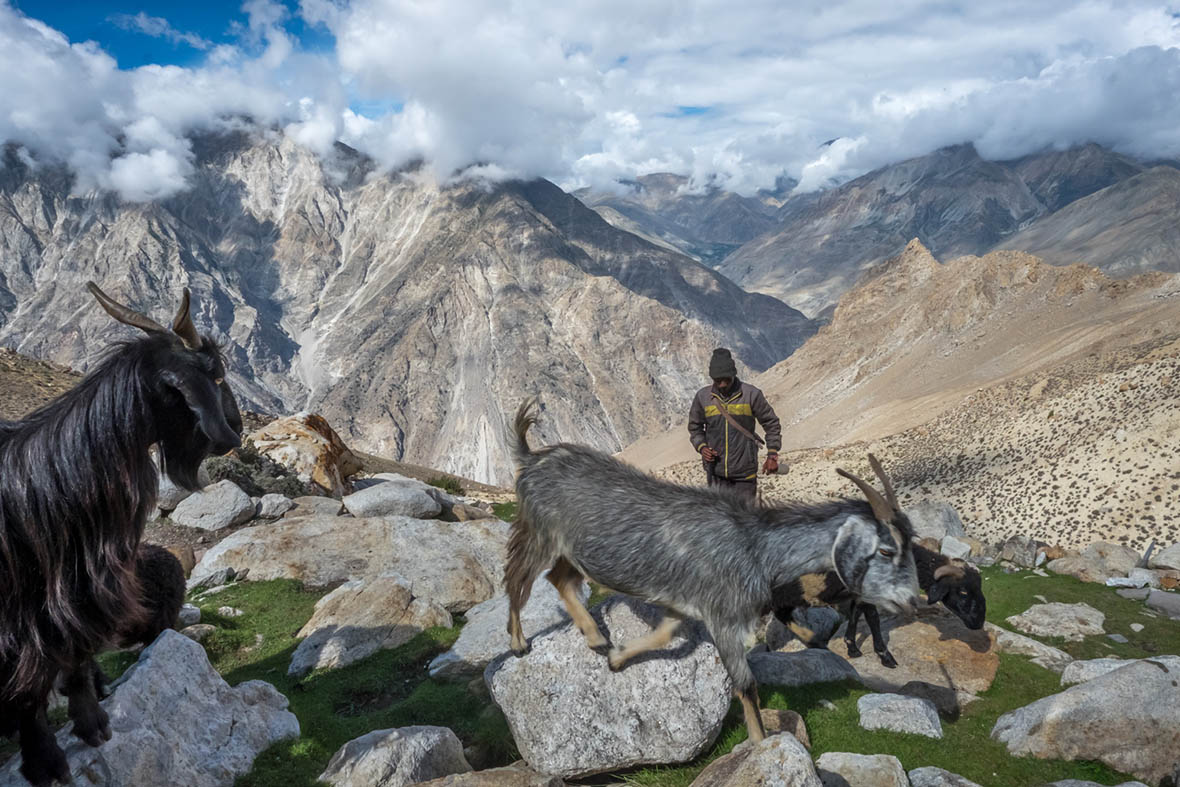 "Is this true?" I convey with a lift of my eyebrows. The monk's mouth mimics a positive answer, seeming to imply that, like in the Buddhist concept, nothing is permanent. True or false, it's in this barren land more than anywhere else in the Himalayas that many vestiges of ancient Tibetan culture have survived a half-century of political struggle.
I decided to venture to the Spiti Valley — a high-altitude deserted river valley in the eastern corner of the Himalayan state of Himachal Pradesh, and one of India's least populated regions — because I was looking for the most authentic Tibetan experience I could have outside of China.
I wanted to escape the summer crowds bound to Ladakh, yet experience something similar. The Spiti valley seemed a perfect choice. Since time immemorial, it served as the harsh land link between Western Tibet, the Kingdom of Ladakh, and the flourishing cities of northern Hindustan.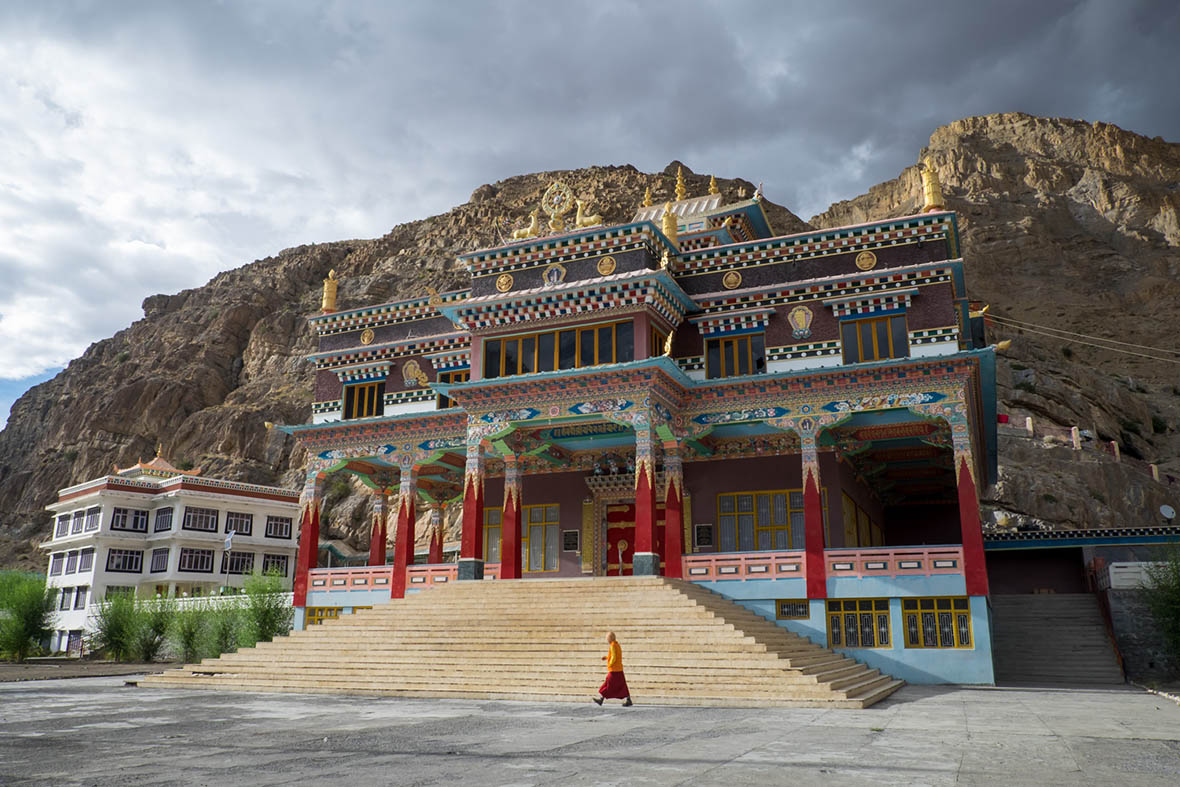 Today, it's connected to the rest of India via a rugged road that splits near Keylong, in Lahaul — after the Rohtang Pass, just north of Manali — towards Kaza, Spiti's main settlement. The road continues west to the Indian-Tibetan border near Gue, where it dips south towards the better-paved roads and lower mountains of Kinnaur.
The existence of roads doesn't make it an easy trip: my rickety bus grinds and bumps for the best part of a day to Kaza, following an unpaved road that snakes through arid, ash-grey mountains, and infinite boulders resting next to dark water streams. Before we exit Lahaul and plunge into the valley where the river Spiti — a tributary of the Sutlej river of Tibet — carves a more hospitable landscape for humans, the driver ends the climb with a pit stop on the Khunzum Pass.
The highest in the region at 4,590m, during the harsh winters it becomes a natural wall dividing Lahaul from Spiti: it certainly protects the valley from intruders but also transforms it into an impenetrable frozen fortress of its own. On Khunzum's top, a stupa glistens in the high-altitude sun, tall mountains gather around us like a band of seated giants, and fluttering prayer flags send hundreds of blessings to the sky overhead.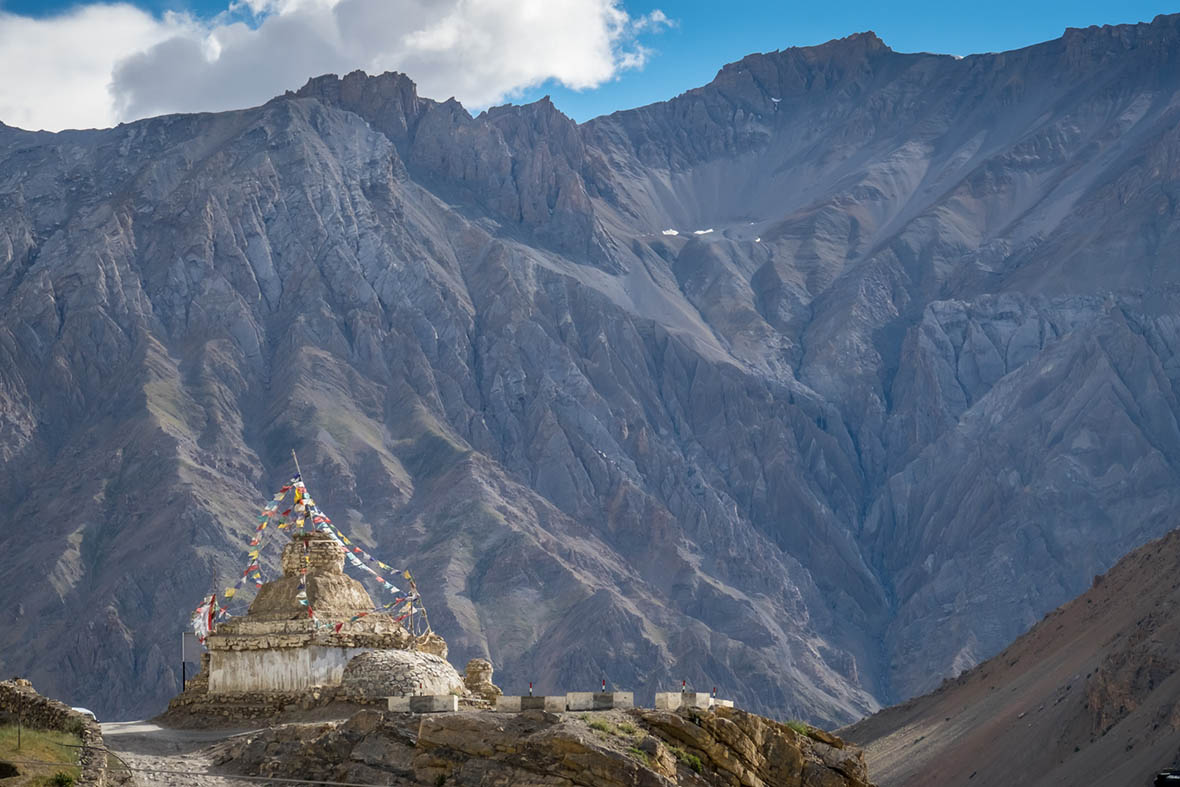 When we reach Kaza, I'm glad I had enough time on the bus to acclimatize to the 3,800m altitude, or my head would be pounding. Spiti's major settlement doesn't hide the valley's simplicity: a cluster of small alleys snake below the impressive peaks that soar above the red turrets of the Sakya Tangyud monastery. Kaza's main thoroughfare runs downhill from the temple's square, splitting the town into two rows of shops, simple eateries, homestays, and a vegetable market.
It's only 11km to Key monastery, the famous 4,166m-high Gelugpa establishment, and a few more to the village of Kibber, one of the region's highest inhabited settlements at 4,270m of altitude. I walk out of Kaza followed by a few other Indian travelers until a small lorry laden with construction materials pulls over and kindly offers us a ride uphill to the monastery gates. Key is not as imposing as history suggests, but its deep red walls still host several monks and novices. We are invited to take a peek inside the building and make our way through dark corridors made of bricks, clay, and mud.
When we reach Kibber — a collection of squarish Tibetan homes set one next to the other in an amphitheater of mountains — is already mid-afternoon. There's not much to do here besides soaking in the high-altitude calm, observing the grassy pastures below us change shades of green, and gazing at a blue-tinged sunset that soon enough turns into a blackboard written with a million blazing stars.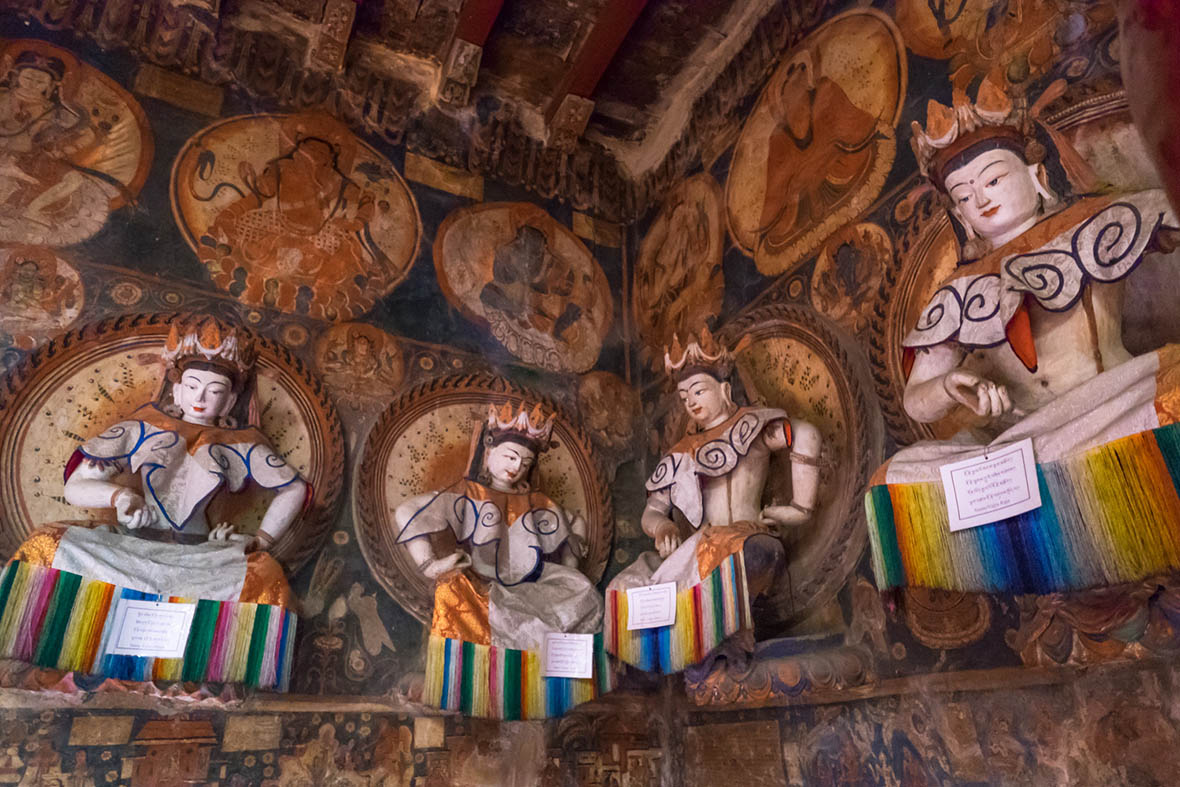 A feeling of being in a secret world immune to globalization accompanies me from Kaza to Dhankar, where I climb to the village's collapsing gompa, visit the Dalai Lama's guestroom, and then hike to a delightfully azure alpine lake where herders bring their cattle to graze.
When I descend again to Spiti's riverbed and onto the main and only road, I am bound for Tabo, the next town in line, where one of the world's oldest Tibetan monasteries lies. From China's Mogao Caves to the Forbidden City, many of ancient Asia's most important monuments were defaced or stolen for the sake of embellishing the museums and private collections of the West. British author Peter Hopkirk called those early explorers "Foreign Devils on the Silk Road", and one can understand the scale of their sins once he enters the tiny central hall of Tabo Monastery.
The life-sized statues of Bodhisattva and Tibetan-Tantric murals that enliven the walls are not just intact; they are stunning and laden with the weight of a history that has disappeared elsewhere. When I reach the end of the room, I feel something stuck between my heart and my throat. It's a heavy sensation of loss that could only be released with a howl — but I can't. A black statue with many hands towers above me, forcing me to control myself, and accept, once again, that nothing is permanent.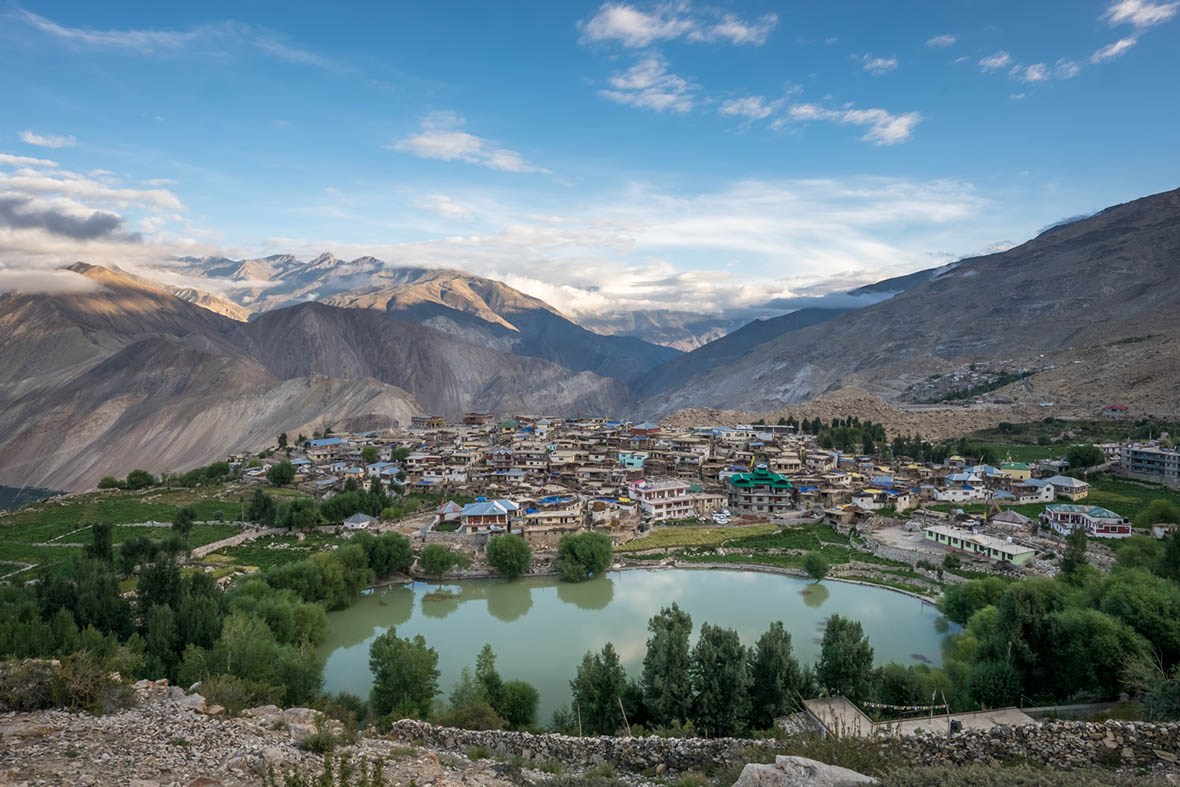 Buddhist impermanence aside, Tabo is the living proof that Spiti has things that end up lasting a pretty long time. I learn about the 500-year-old mummy of Sangha Tenzin while having breakfast at Tabo Monastery's guesthouse. Seated at the table next to me is Christian, a German man fluent in Hindi, and a devout Buddhist. He's holding the beads of a maroon rosary as we speak, and he explains that he has come to Spiti to "see some of Buddhism's early sites first hand". He also tells me that in the village of Gue — about 30km away, right before Spiti turns southwards to Sumdo, Kinnaur — he saw one of the Himalayas' quirkiest sights only about 5km from the Tibetan border.
"Sangha Tenzin," says Christian. The German starts telling the story of this most devout Tibetan monk, who decided to die while in meditation, practicing a unique method of self-mummification only known to few Buddhist monks in Tibet and Japan. It starts when a person is still alive: the monks commence a slow process of starvation, stopping their staple diet of rice, barley, and beans, which fattens the body. They run candles over their skin to dry it out, all while keeping in meditation until they die.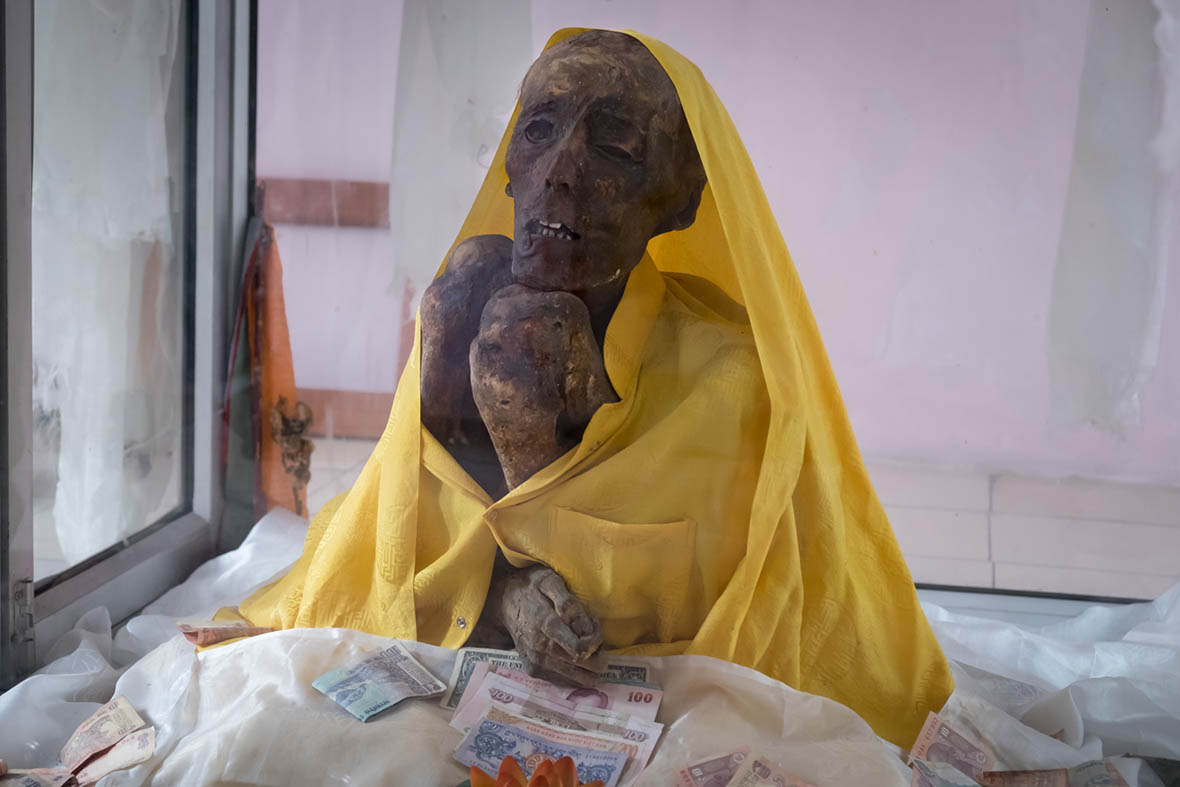 An excavation team found Sangha Tenzin in 2004. The monk still kept a seated meditation position, his knees curled below his chin, and a gomtag (meditation belt) tangled between his neck and under his thigh to help him keep the posture.
"He's still there, placed under a protective glass cage and into a small mausoleum next to a grandiose-looking Tibetan temple," adds Christian.
I arrive at the remote Gue junction with the public bus to Nako, in Kinnaur. I walk for a few kilometers up the mountain road until an Indian tourist decides to give me a ride. Gue is made of stone houses lined with small vegetable gardens and shaded by the mighty mountains of nearby Tibet. Women with their heads wrapped in colorful scarves stop their daily chores as we rock up the slope, helping us find the key-keeper. The gaunt young man asks us to follow him over a hill and to the temple's entrance and then opens the small door of a side shrine and I finally come face to face with Sangha Tenzin.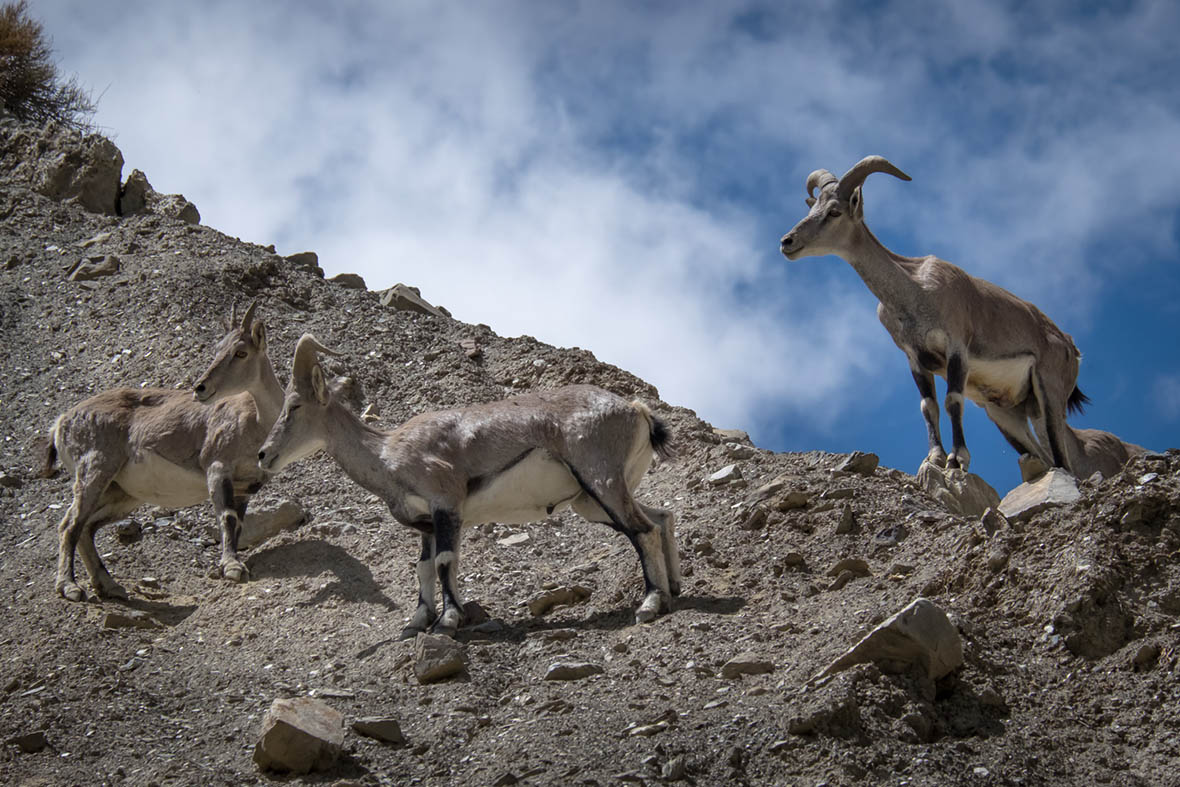 I am surprised to see how small this mummified monk is: curled over his knee, his mouth slightly open in a sarcastic grin, he's surrounded by flowers and banknotes — the offers of the many pilgrims who come to pray to him.
On our way down the mountain, my new friend halts conversation when her driver unexpectedly pulls the car to the side of the road, pointing at a spot on the rock face looming right above us. "Look," he says. "Ibex."
I can't believe our luck: with their long black horns drawing stark lines against the blue sky, a family of four Ibex, the elusive and rare Himalayan mountain goats that every traveler to this region hopes to see, are peeking down at us. We get off the car and start taking pictures like excited children. The animals stay still, posing like skilled models in that peculiar mountain setting. I am not sure how much Sangha Tenzin is responsible for this encounter, but I like to believe he gave me a silent blessing when I stood before him, looking straight into its dark eyes. "Nothing is permanent, but many things are beyond beautiful". If that's what he wanted to say about Ibex and the Spiti Valley, I wholeheartedly agree.