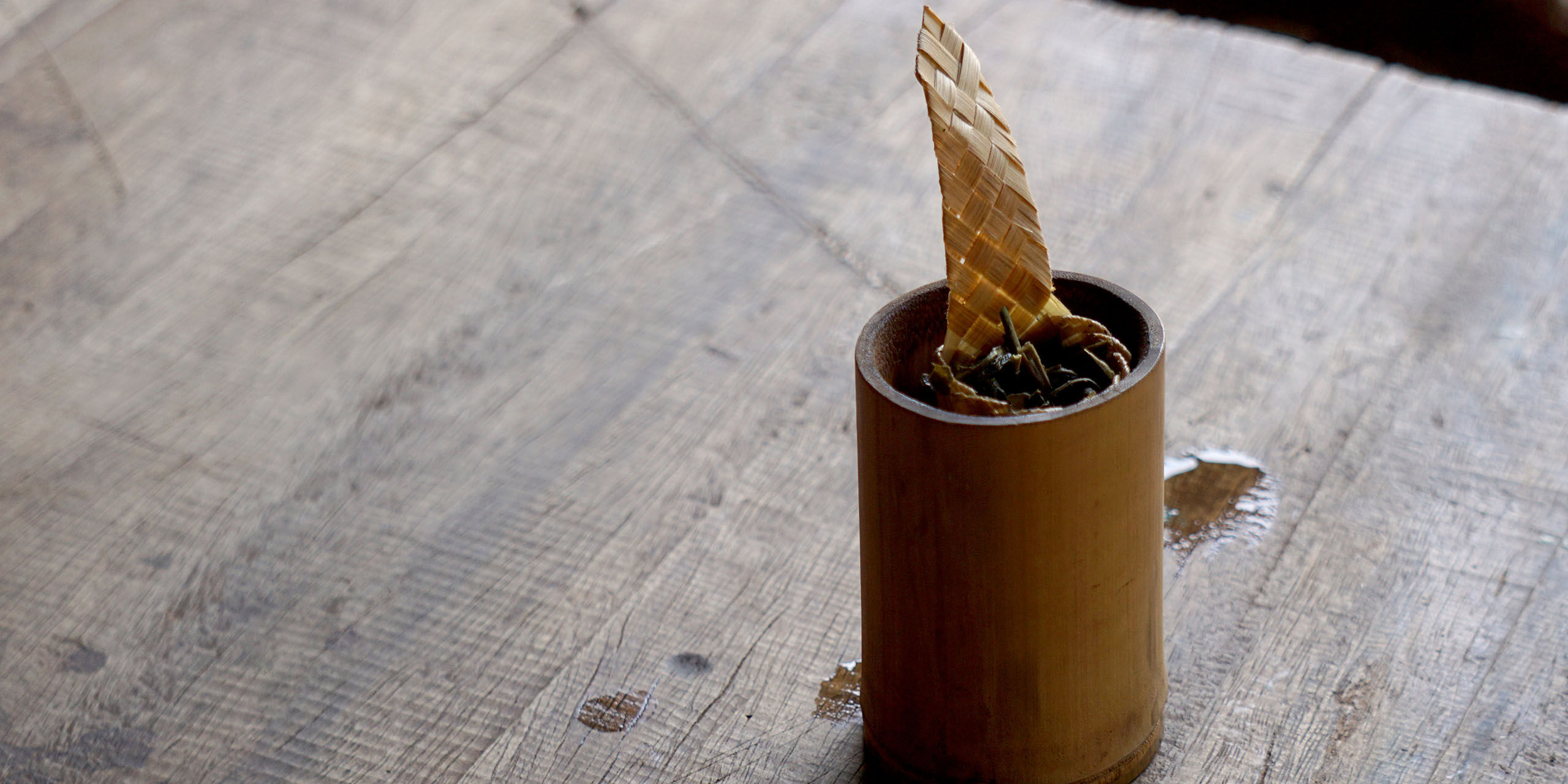 I should have known what I was getting myself into when I arranged to meet a man who goes by the name "Koffie." By the time the Laos-based coffee connoisseur serves me a fifth cup of righteous espresso, I feel as if I might start levitating.
The Dutch expat, real name: Cornelis Obee, has spent a decade and a half in Paksong, a dusty town on the Bolaven Plateau in southern Laos.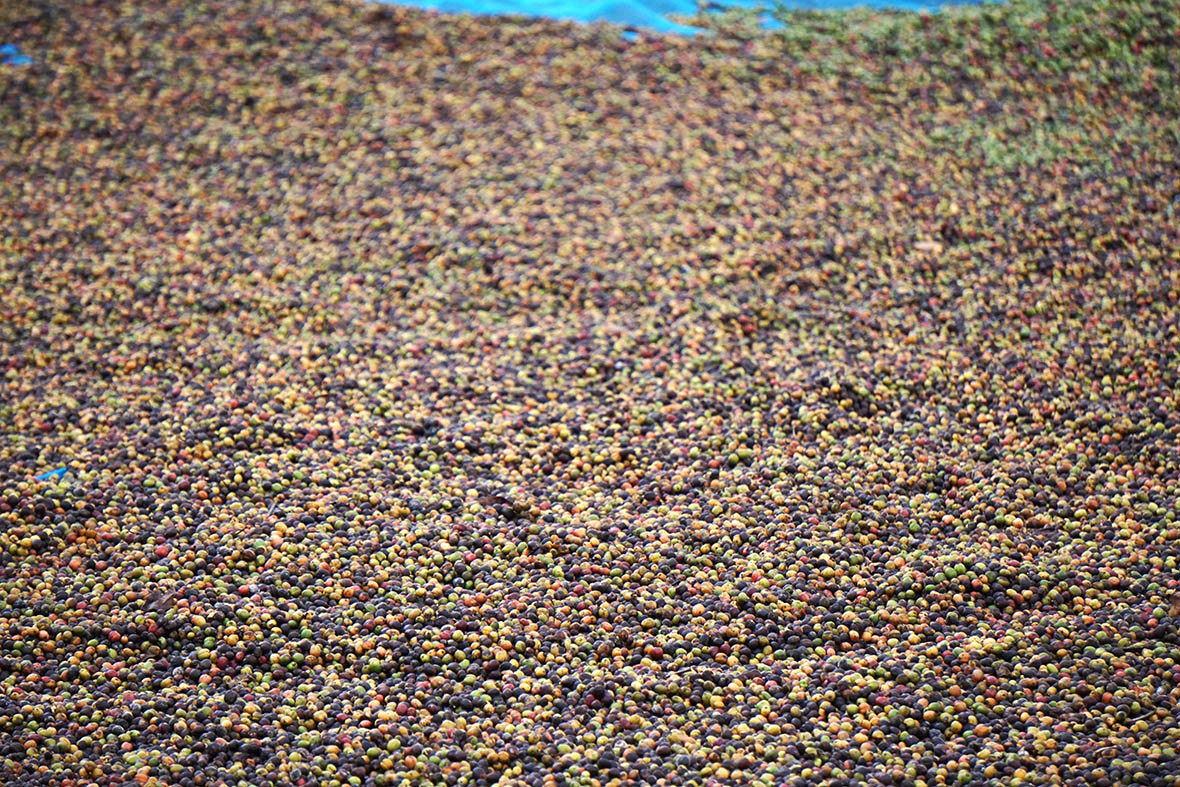 Every morning, he leads "cherry to cup" coffee tours of the local plantations. In the afternoon, he hosts workshops for those with a deeper interest in the coffee-making process. I'm signed up for both.
Most tourists come to this lush region to unwind by waterfalls, spot elephants, or visit the Mon-Khmer groups that have long occupied the plateau.
I'm in a growing minority that seeks to learn about Lao coffee at the source. After I've driven two hours from Pakse to Paksong on a motorbike, dodging potholes, cows, and the occasional goat, Koffie's cram session proves to be an excellent primer.
"I'll overload you with knowledge and bad jokes," Koffie warns me. As he explains why Paksong is ideal for growing coffee, I jot down notes. Average temperature: 24 degrees Celsius. Elevation: 1,300 meters. Annual rainfall: 3,700 millimeters.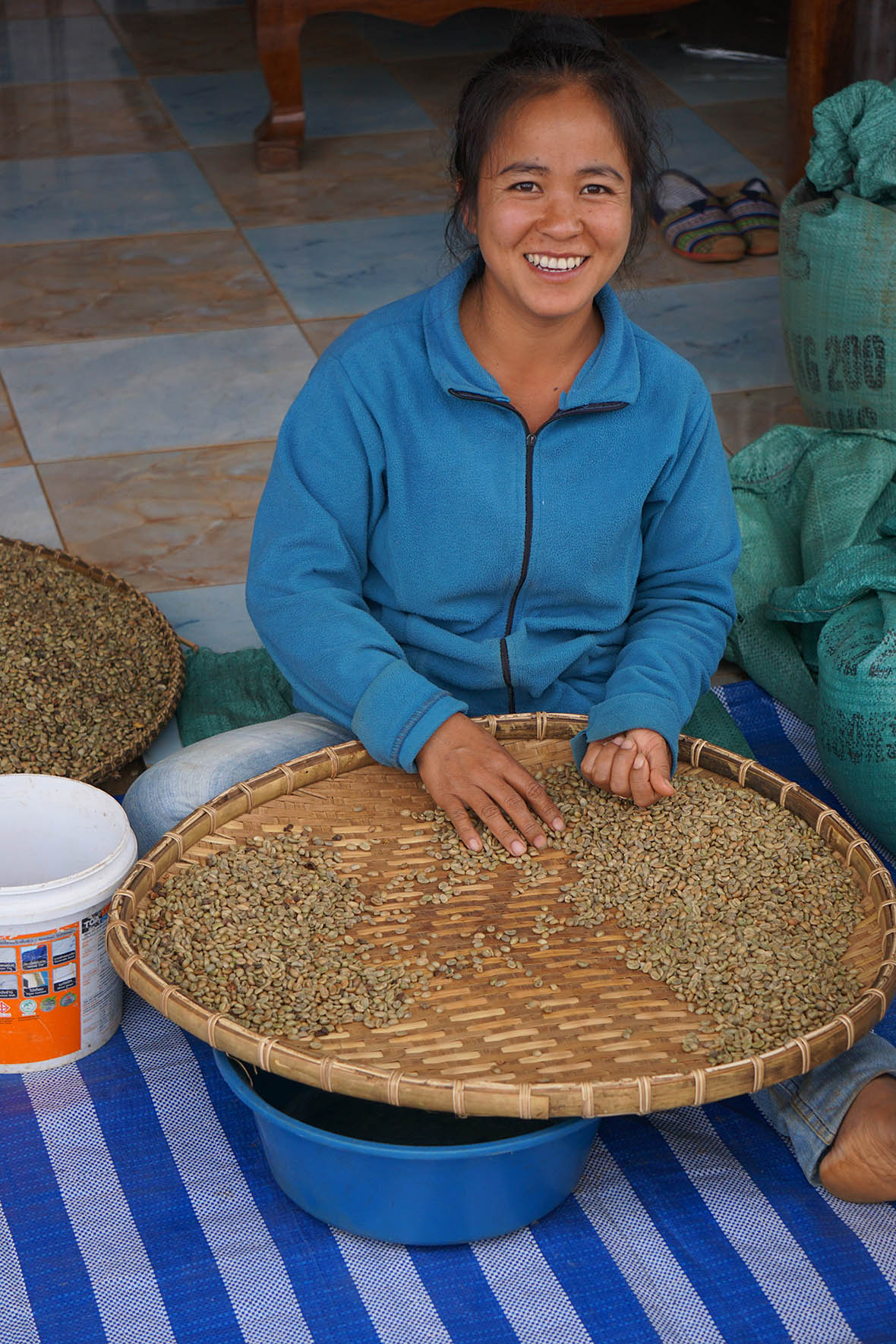 He describes how farmers use a process called washing to produce a better balance of bitterness and acidity, and he says the plateau's rich volcanic soil nurtures 30 types of Arabica and yields about 3,000 distinct tastes.
It had never occurred to me that parts of Laos could have the same climate and topography that feeds the esteemed coffee shrubs in places like Ethiopia and Sumatra in Indonesia. Also revelatory is the plethora of arabica varieties — ranging from typica to catimor, a disease-resistant hybrid that produces high-quality beans.
"Before you only tasted coffee. Now you will know what you're drinking," Koffie says.
Like many industries in Laos, coffee has suffered from the country's instability over the past century. French colonists cultivated the first arabica, robusta, and liberica coffee plants in the early 1900s, but many caught a pesky fungus called rust and died, killing the trade on the vine.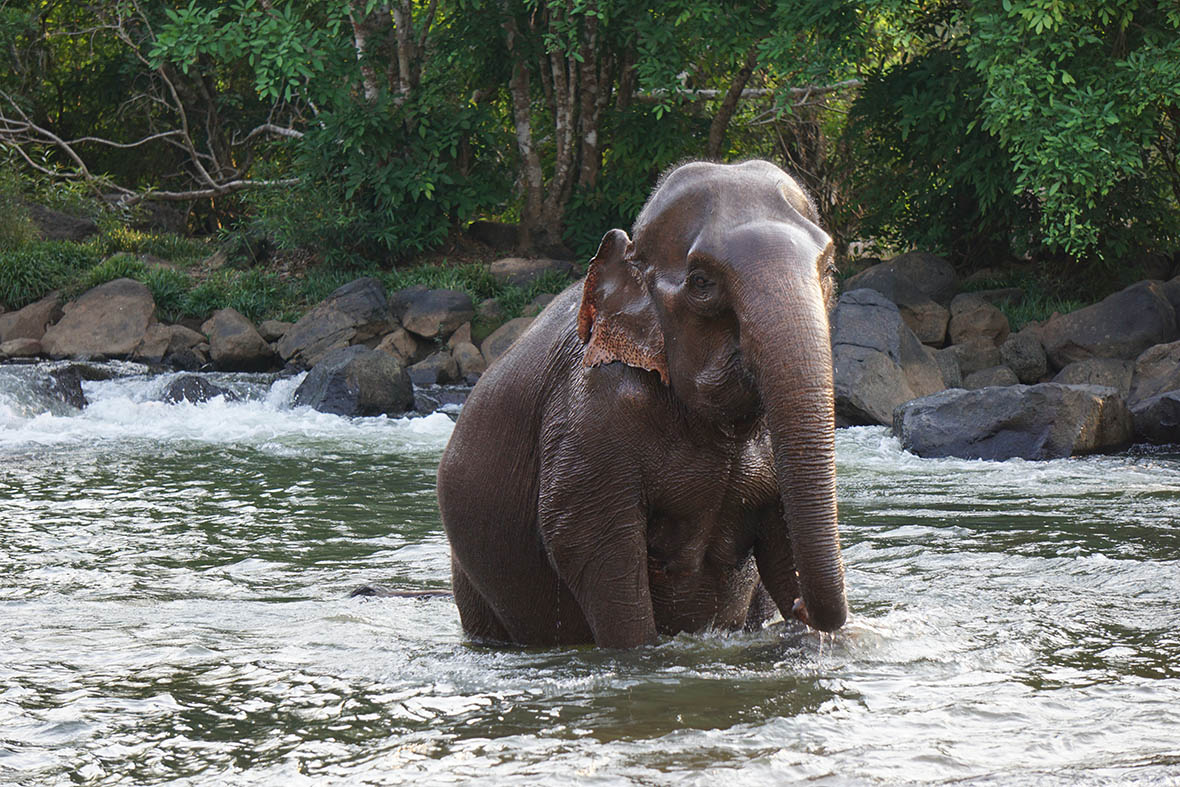 In the 1950s, farmers replaced arabica beans with robusta, a lower-quality but more resilient coffee with a bitter, smoky flavor. Most instant coffee was — and still is — made with these cheaper beans, and so robusta coffee became one of Laos' most important agricultural exports.
Then Laos was swept up in two wars: first, a civil war, and then the war with Vietnam. As American forces carpet-bombed the Ho Chi Minh Trail, the support network for the North Vietnamese forces that extended into the Bolaven Plateau, the People's Army of Vietnam (PAVN, the official North Vietnam army) advanced to Pakse on the border with Thailand.
By 1980, disease and war had essentially wiped out the industry. In 1994, however, French-educated Sinouk Sisombat bought farmland on the plateau, hoping to revive arabica production in Laos. Other farmers bought plantations and did the same. Before long, arabica was on the rise, relatively speaking, with plantation owners embracing a "quality over quantity" approach.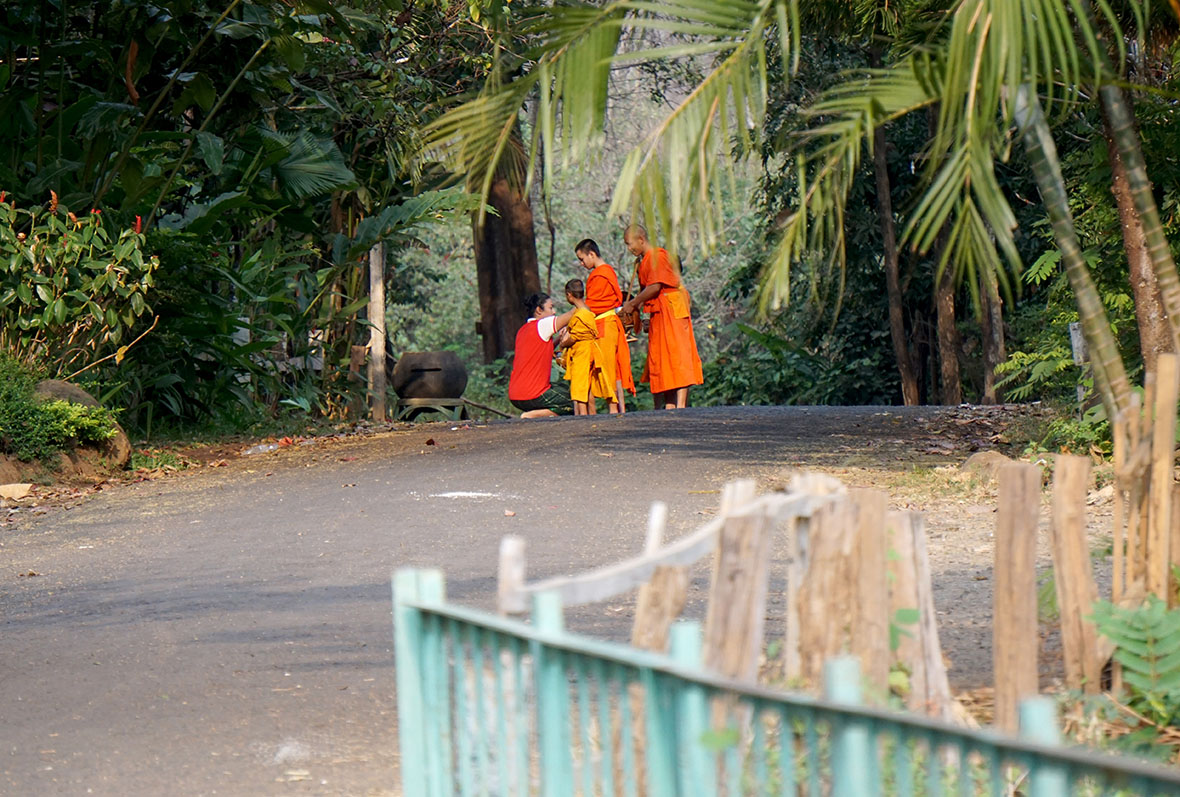 Laos doesn't have much land suitable for coffee. The country only exports about 25,000 tons of beans per year. (By comparison, Vietnam exports 1.65 million tons per year.) So producers like Sinouk and the Bolaven Plateau Coffee Producers Cooperative (CPC) have worked with farmers to improve quality and put beans that fetch higher prices on the market. In recent years, Bolaven Plateau coffee has appeared on shelves at Trader Joe's in the U.S. and specialty coffee shops in countries like Thailand and Singapore.
"The Bolaven Plateau is a small pond with different fish," Koffie says. "Everyone does coffee their way, and they're all proud of their products."
So caffeinated that my hands are visibly shaking, I tell Koffie I'll pass on his afternoon workshop and head to Sabaidee Valley. The hilltop resort occupies a prime position on the edge of the plateau, overlooking a lush basin that fills with mist in the morning. It also has a popular café, where I pick up a blend of fair-trade beans produced in Paksong. The next morning, I drive the 100 kilometers to Tad Lo village, stopping for coffee at Sinouk's resort and plantation.
When I arrive in Tad Lo, I discover that life in the village moves at the pace of a weekend picnic. After rattling my bones for two days straight, zipping around the region's chip-sealed roads on a motorbike I rented in Pakse, I'm content to soak up the cool air and unwind by the waterfalls.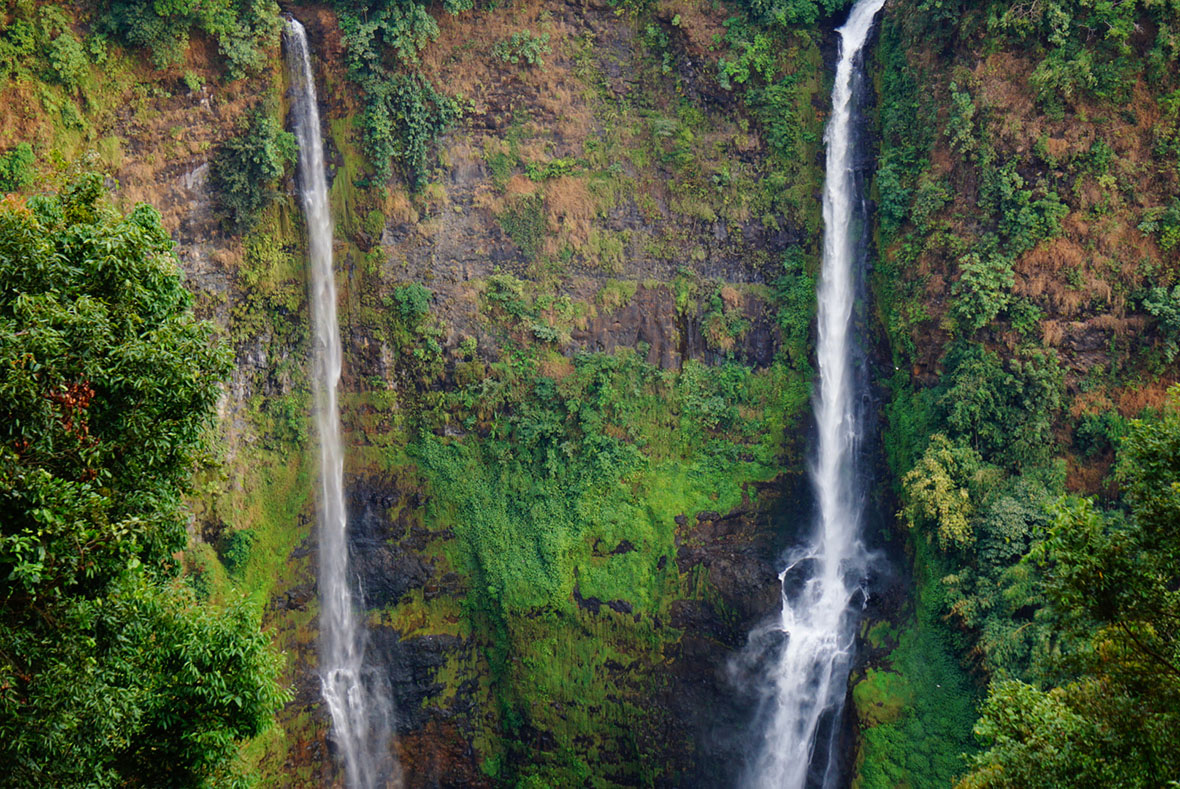 Tad Lo isn't just a rest stop, though. For many, it's a base for visiting ethnic minority communities, specifically the Katu, one of 14 Mon-Khmer groups in the area.
My last day on the plateau begins with a drive down a dirt road to Ban Kok Phung Tai, where I join a tour led by a man called Hook (naturally, he goes by "Captain Hook"). He is Kalum, a branch of the Katu tribe. Eloquent and friendly, if enigmatic, he provides a lens into an animist lifestyle it's hard to imagine existing these days. As it turns out, he is also a coffee savant.
Under the shade of a robusta plant, Hook talks about coffee for an hour. He describes how farmers in his village — some of the 10,000 coffee-farming families in the Bolaven Plateau — fertilize crops with the sun-dried skin of coffee cherries and water leftover from fermentation. He picks cherries from a branch to demonstrate stages of ripeness. When he runs out of coffee minutiae, he peppers his speech with insights into Kalum life: "Don't take photos of the elderly; they think you're trying to steal their souls. Never touch hands; it means you might be trying to kill them. In my village, we never speak of the future; evil spirits will know your plans."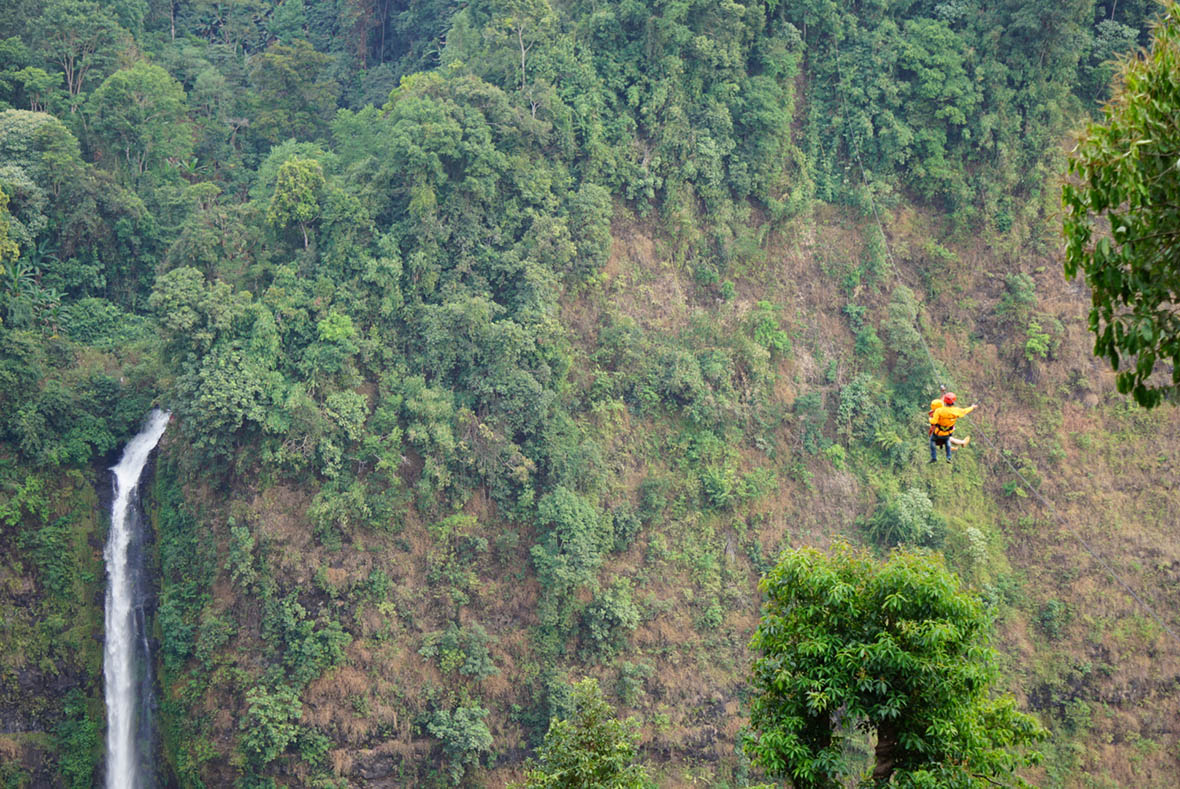 Hook speaks of customs casually, and no topic is out of bounds. Over cups of robusta brewed in bamboo filters, we discuss animal sacrifice, shamanism, medicinal plants, and, yes, coffee.
After Hook's tour, I race to Pakse to soak my saddle sores in the saltwater pool at Le Jardin de Pakse, a turmeric-colored villa that speaks to the city's French colonial past. Almost instantly, I feel sentimental about the pastoral world I just left. Then I remember something Koffie said: "I try to give you adaptable knowledge you can use outside of here, coffee for the real world."
He's right. Every bag of beans I buy from here on will remind me of the fresh mountain air, stunning natural scenery, and incredible coffee I've experienced in this magical corner of the world.