Example Itinerary
Tashkent to Samarkand via Fergana Valley: Mountains & Historic Cities of Uzbekistan
This fascinating journey through Uzbekistan's Fergana Valley takes you along snaking mountain roads, across desolate deserts and into ancient cities that boast unrivalled beauty on quite an epic scale. The Fergana Valley, famous for its historic trade settlements and stunning natural beauty, is spread across a large part of eastern Uzbekistan, as well as neighboring Kyrgyzstan and Tajikistan. The region's administrative center and largest city is Fergana City, which lies 260 miles from Tashkent, the capital of Uzbekistan. Although this itinerary does include both of these relatively modern cities, most of your exploration time is dedicated to the older, more popular, and simply breathtaking cities of Khiva, Bukhara, and Samarkand. There are also trips to the smaller, yet equally as fascinating towns of Kokand, Margilan and Rishtan.
This itinerary is an example. It's designed to inspire you and provide you with thoughtfully curated ideas. You can choose to do this exact itinerary or completely personalize it. All trips are 100% bespoke.
Highlights
Find your adventurous spirit as you pass mountains, negotiate gorges and cross rivers on the historic route from Tashkent to Fergana
Experience the untouched way of life in the classic pottery town of Rishtan
Take in the stunning surroundings as you enjoy dinner in the luxurious summer palace of Khiva
Explore the array of fascinating monuments in the ancient, spiritual, and monastery-like city of Bukhara
Delve deep into past conqueror Timur's 'crossroad' city of Samarkand, and discover why this is one of the country's most adored spots
Day-by-Day
Day 1
Tashkent
After checking-in to your hotel you'll have the rest of the day to explore this ethnically, culturally and linguistically diverse capital city. Just to get an idea, take walk through centuries old wall-mudded houses in the old town, which are over-shadowed by Soviet-era housing blocks towering above. Or step out into the city center at night to witness the vibrant dance, music and culture scenes, reflecting both Islamic and Russian tastes.
Day 2
Fergana Valley
Leave in the morning by car for a long (4.5 hour), but spectacular drive to Kokand and then Fergana. The majestic mountain road is decorated with snow-capped peaks and green slopes. You'll cross the huge Kamchick Gorge, which played an important role in development of Kokand through the silk trade. There'll be time to explore Kokand itself before getting back on the road to Fergana, where you'll be spending the night.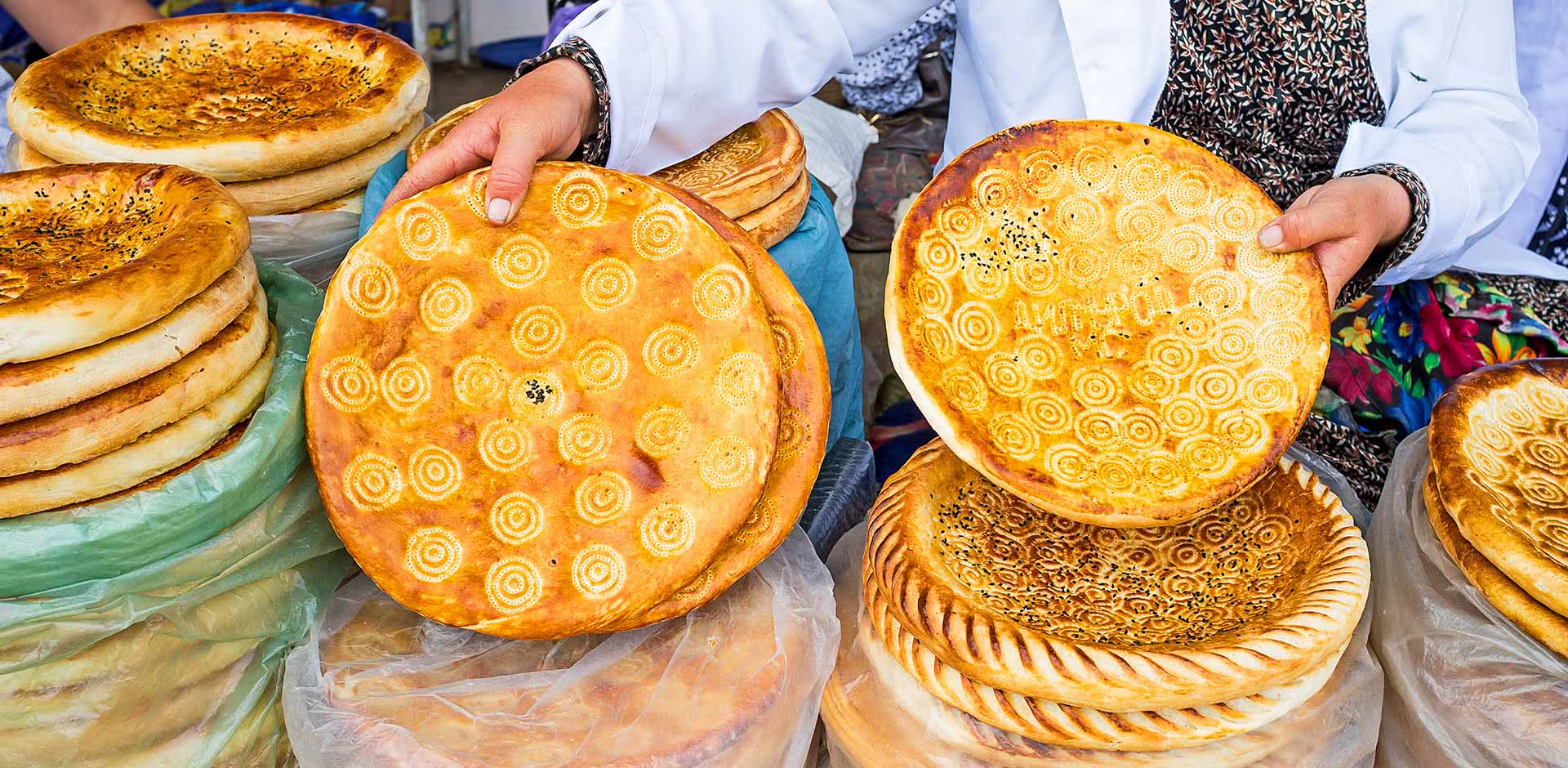 Day 3
Margilan - Rishtan
Both the picturesque market town of Margilan and the classic pottery town of Rishtan are close to Fergana, and today you'll be visiting them both. Margilan boasts a cute little town center which you'll be able to peruse at your own leisure - perhaps snapping up a bargain along the way in the busy local market. On to Rishtan, where you'll get to see a live demonstration of traditional pottery spinning. In the evening, it's back to your hotel in Fergana for a second night.
Day 4
Tashkent
This morning is a chance to do a quick sightseeing trip of Fergana City, the regional capital and administrative centre of this region. The quaint city center has some exquisite restaurants and a good selection of shops. After lunch, depart to Tashkent (217 miles). On the way there's a stop-off to learn more about one of Uzbekistan's most popular exports - cotton. Take a break from the road and meet cotton growers, seeing how it's made. Check in to your hotel upon arrival back in Tashkent.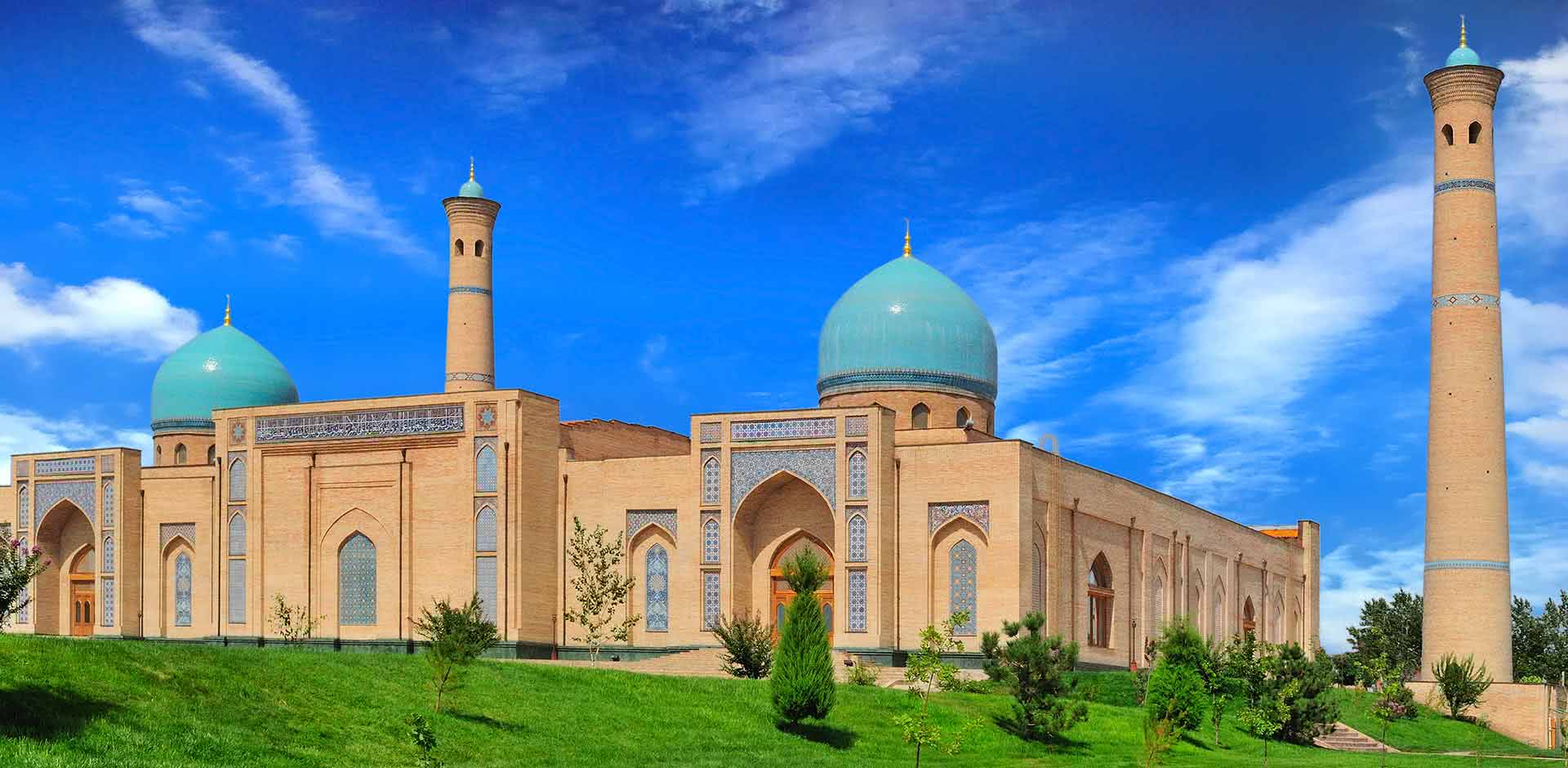 Day 5
Khiva
At this halfway point of your trip, you may be wondering why you're back in the capital. You're here not for a second visit, but to use its airport. In the morning, you'll fly to Urgench and then drive on to Khiva. The long trip is well worth it, and you'll have the afternoon to see why. Khiva, awash with blue-tiled mosques and monuments, is simply stunning. After a tour of the old town, enjoy dinner at the luxurious summer palace of Khiva.
Day 6
Bukhara
Close to Khiva is another 'pearl' city of Uzbekistan - Bukhara. A 7-hour morning ride through the countryside (stopping off for a picnic lunch) will take you to Bukhara from Khiva. Upon arrival, you'll be blown away by yet more spectacular Persian architecture and giant mausoleums in this monastery-like city. Check in to your hotel and enjoy dinner as you watch the sun set over this incredible, spiritual place.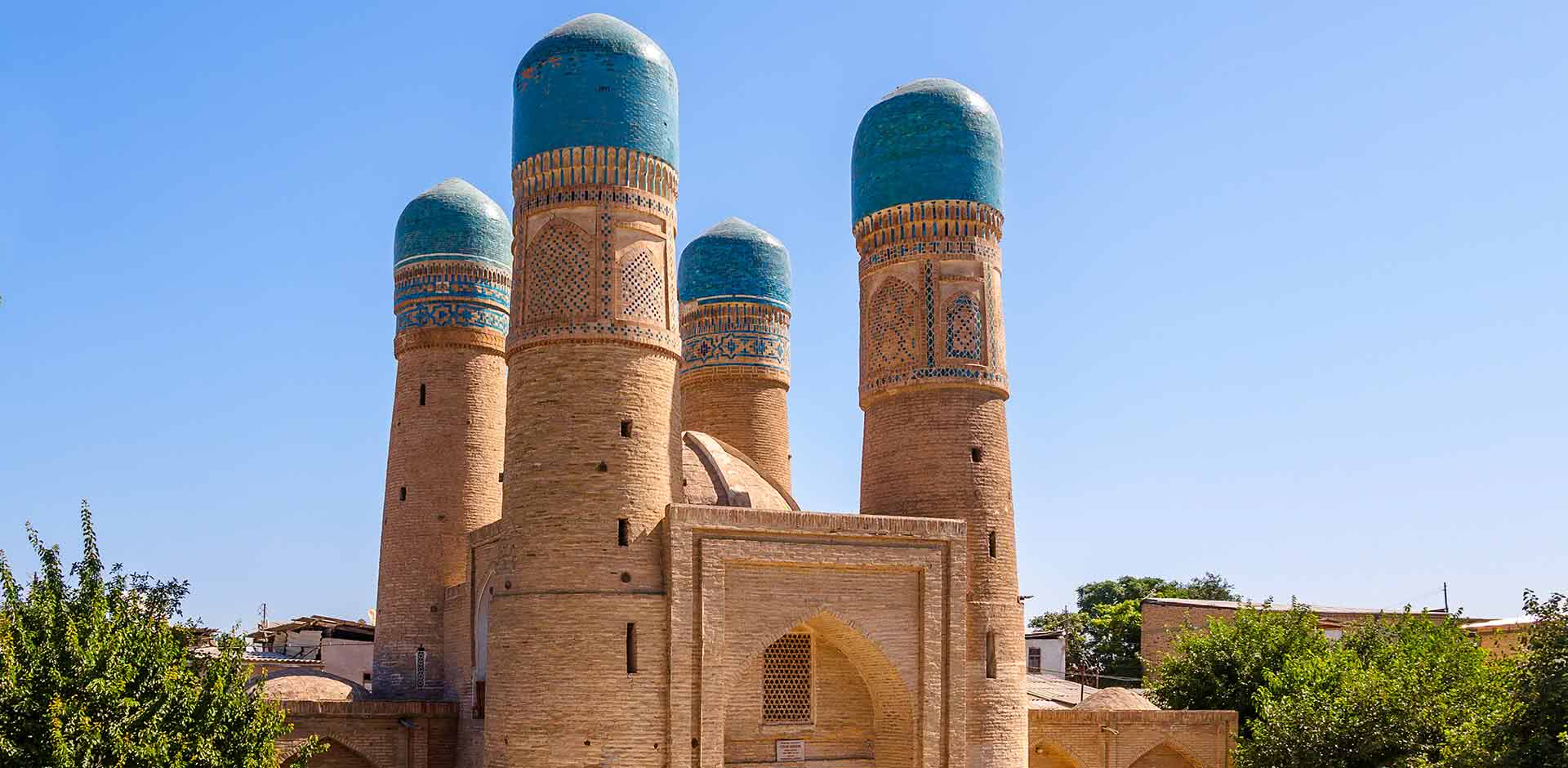 Day 7
Bukhara
Bukhara's beauty really deserves a full day of your time, and that's exactly what today is for. You'll have a private city tour visiting all the best sites, including the tranquil Lyabi Khauz Plaza, Ismail Samani mausoleum – the oldest building in Central Asia, and many other ancient monuments all keeping the secrets of the past.
Day 8
Samarkand
If you're up and about early enough you'll be able to squeeze in some last visits around Bukhara and take it all in for one last time. After you've checked out of your hotel in Bukhara and had lunch, it's back on the road to Samarkand (3.5 hours) - possibly the most popular city in the whole country for both tourists and pilgrims. The city has long profited from its position at the crossroads of the ancient silk trading route from Asia to Europe. Have a look round in the evening and prepare for tomorrow's full day of touring.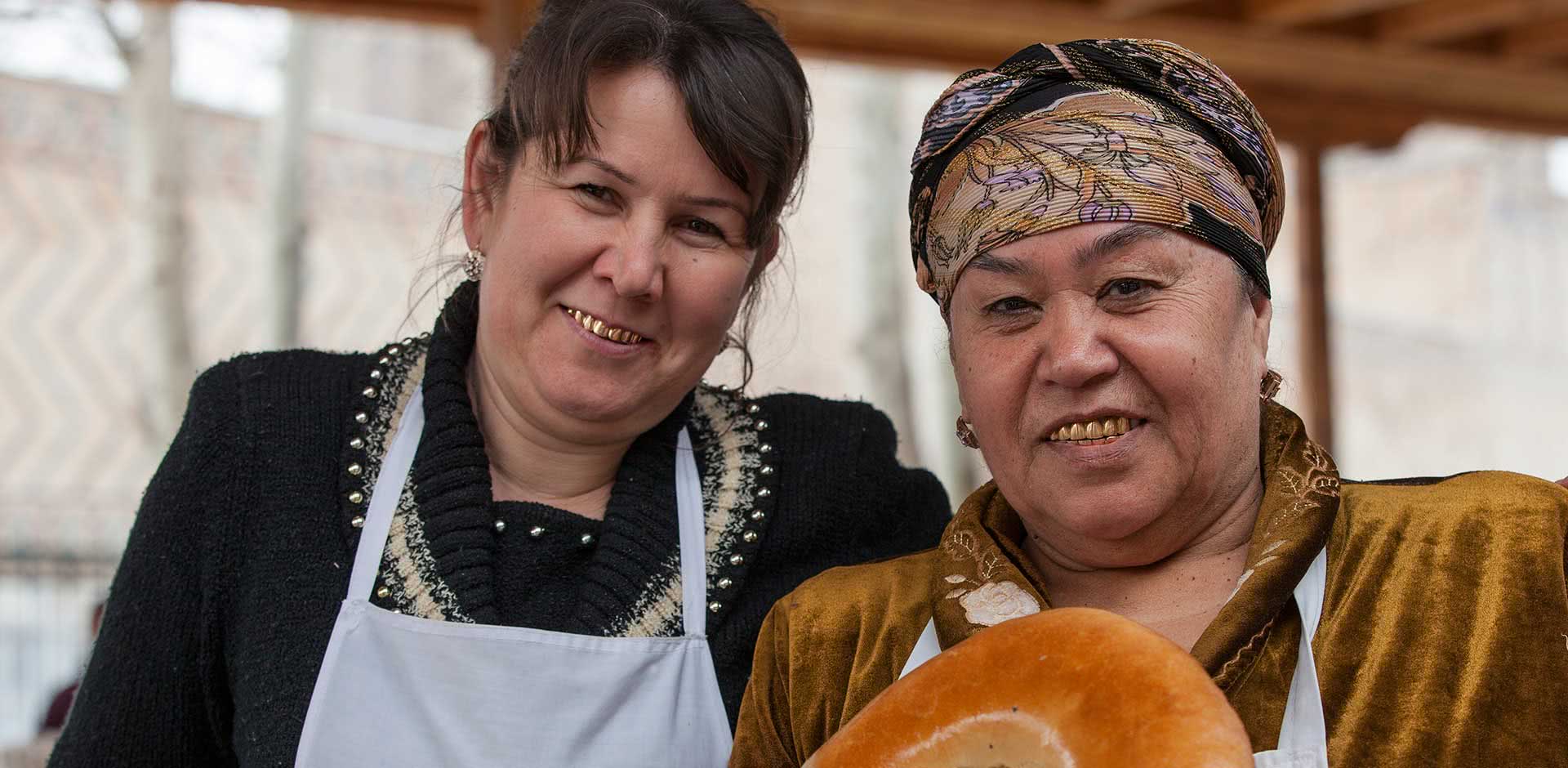 Day 9
Samarkand
The first stop of most sightseeing tours in Samarkand usually involves the majestic Registan Square at the heart of the city. Marvel in the gorgeous architecture and intricate tiled walls throughout. It's then on to the equally spectacular Gur-Emir Mausoleum – the burial place of the Tamerlane (Timur) leader who once ruled much of Asia 500 years ago. There's also time to squeeze in trips to Shakhi-Zinda (a mini-necropolis of mausoleums), and to the former leader Uluabek's observatory on a hill.
Day 10
Tashkent
The morning will be a continuation of the visits around the attractions of Samarkand, after all, there are so many of them that you'll need all the time you can get! See the blue domed Bibi-Khanym Mosque and visit the silk fashion studio of the famous designer Valentina Romanenko. There's also time to hit the buzzing Siyab Bazaar – a great opportunity to sample some local bread and fruit. In the evening, it's back to Tashkent by rapid train.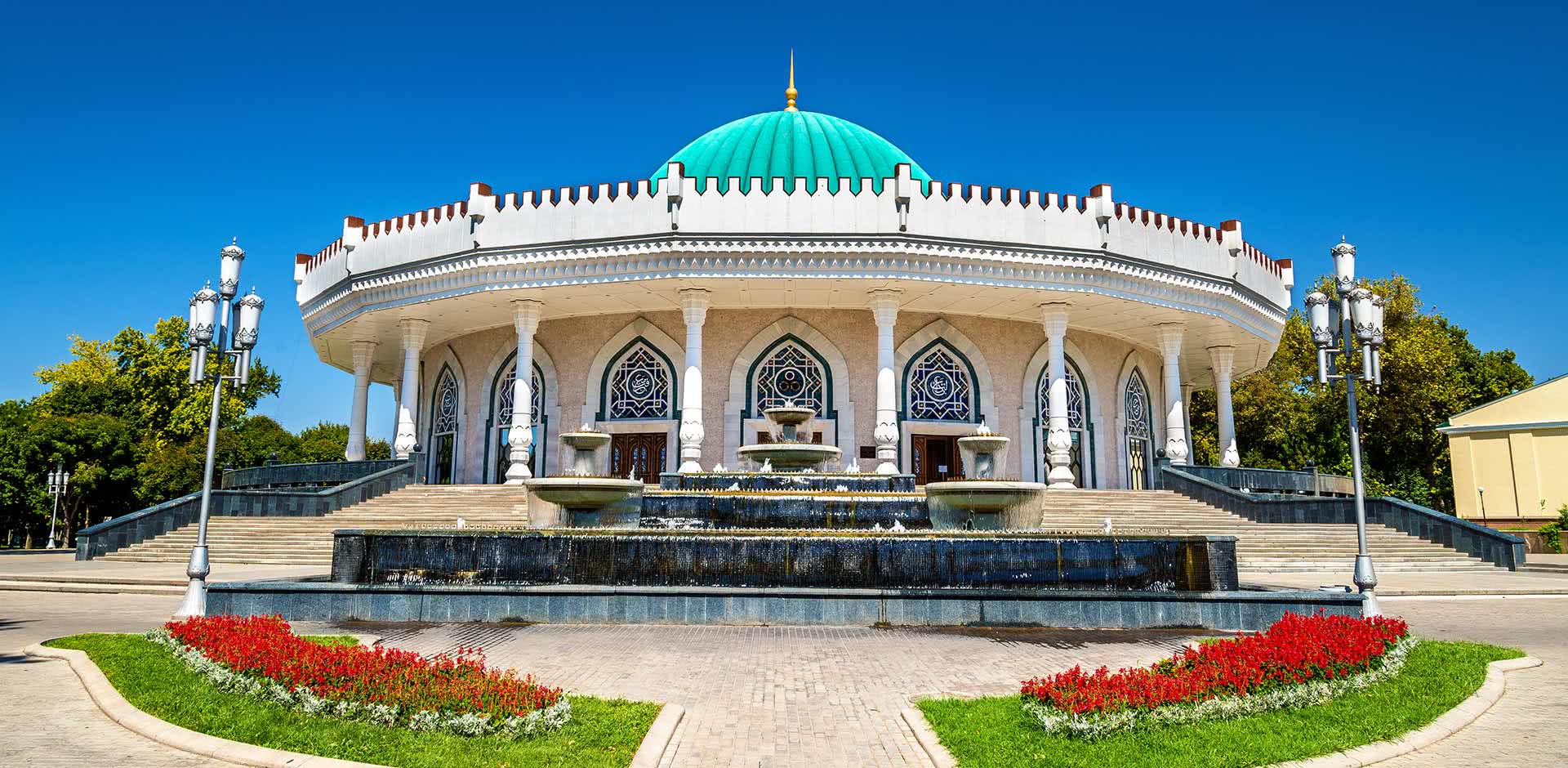 Day 11
Departure
Enjoy a final goodbye buffet breakfast at your hotel and check out. You'll head by private transportation to the international airport of Tashkent for your onward flight, marking the end of your incredible journey through the stunning Fergana Valley.
TERMS AND CONDITIONS
Price is based on double or twin hotel room occupancy and includes accommodation, transfers, car/driver, English-speaking guide, activities and entrance fees, breakfasts and some casual lunches while touring. Flights and optional special activities will be quoted separately. Most personal expenses, including dinners, alcoholic beverages, spa treatments and gratuities can be paid on the spot while traveling. Prices may vary depending on season, choice of accommodation and other factors.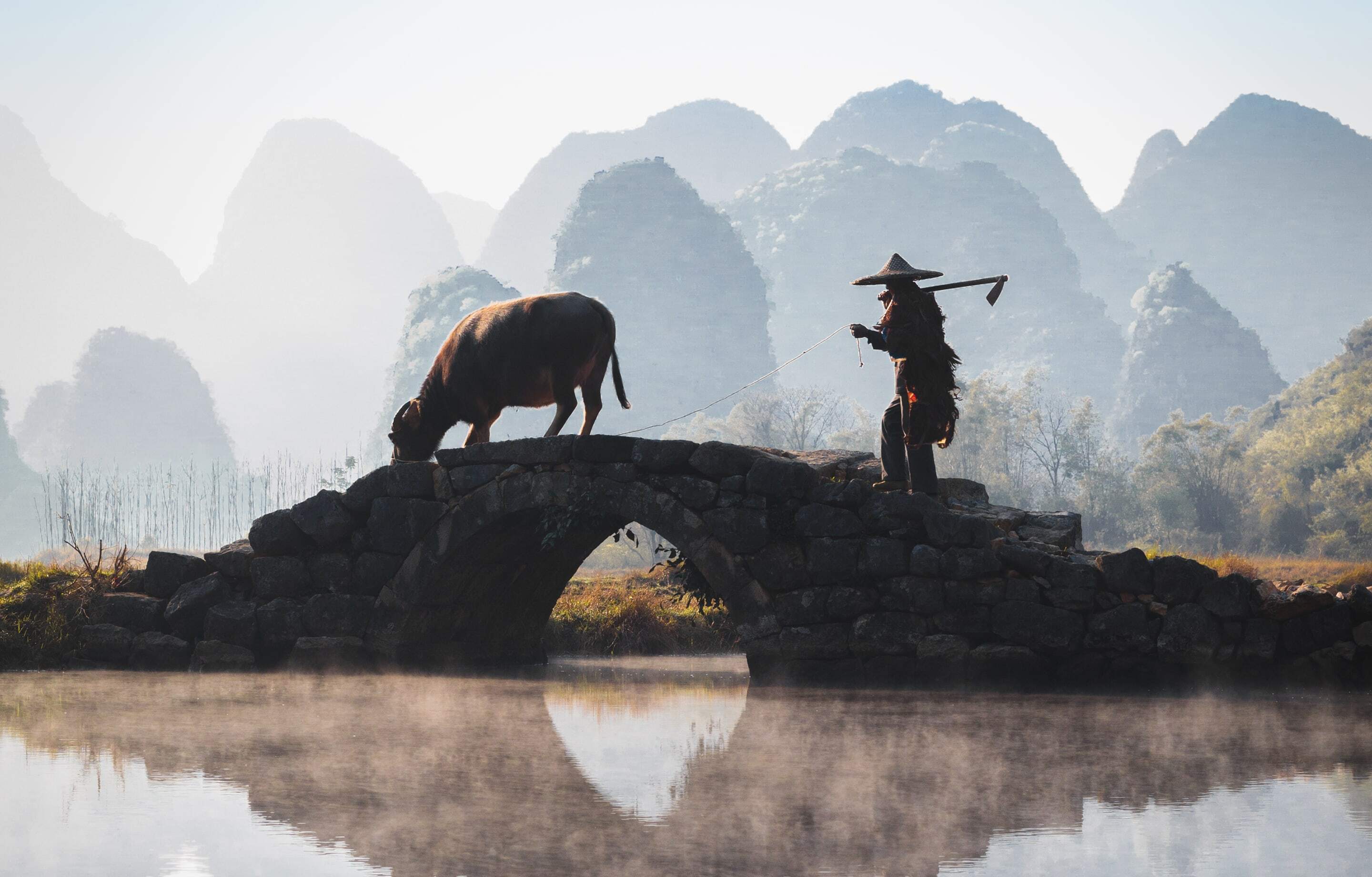 Why Remote Lands?
Exclusively Asia
With Remote Lands you'll travel with people who have made Asia the solitary focus of their own lifelong adventure. As our guest, you'll discover Asia on a journey that is completely, authentically your own, adapted from our own remarkable experiences and adventures over the years.
With Remote Lands you'll travel with people who have made Asia the solitary focus of their own lifelong adventure. As our guest, in the continent that our north American founders Catherine and Jay have adored and explored for decades, you'll discover Asia on a journey that is completely, authentically your own, adapted from our own remarkable experiences and adventures over the years.
Travelogues
An Asia-focused magazine brought to you by Remote Lands – a platform for adventure, luxury, and authenticity from experts and explorers around the continent.
What Others Say
Here is a small selection of the kind words our guests have said about us, as well as features by journalists and travel writers.
From the moment I happened upon the REMOTE LANDS website over a year ago, browsed the options, I knew that this would be well worth it. The entire staff is nothing less than professional with service that made us feel like royals.
This was truly the trip of a lifetime. Magical destinations, the most luxurious hotels in the world, and the most wonderful travel companions we could've wished for. We were treated like family everywhere we went and we have 14 new best friends.
We have used some of the top rated travel specialists all over the world and, without question, Catherine Heald and Remote Lands are at the very top of the list!
Stay Informed:
Newsletter