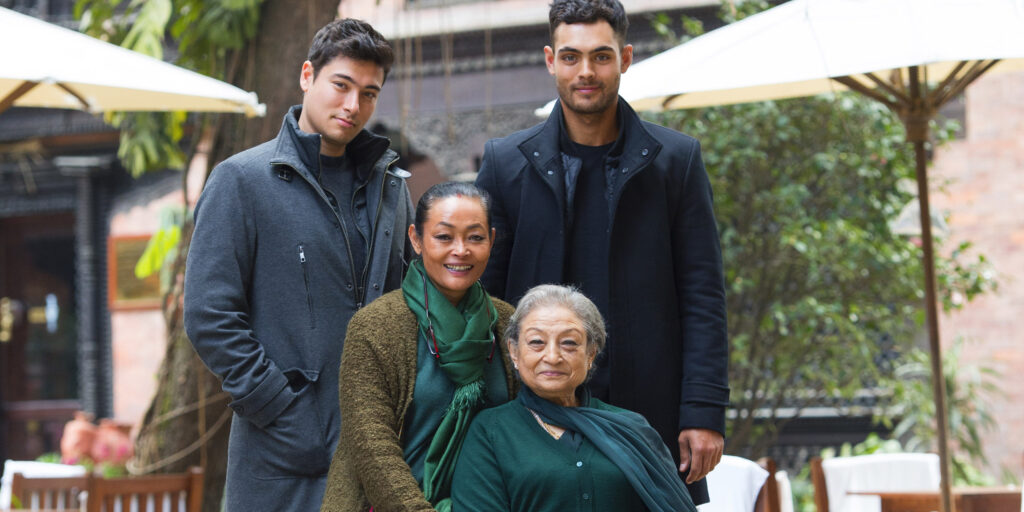 Nepal is seeing a slow recovery from COVID-19, but longs to once again welcome tourists. Kathmandu is the first stop for almost all international visitors, and for the luxury traveler, Dwarika's is the first stop — followed shortly by a visit to Dwarika's Resort in Dhulikhel. Sangita Einhaus Shrestha, Managing Director of The Dwarika's Group of Hotels and Resorts, speaks with Remote Lands on the future of luxury travel in Nepal.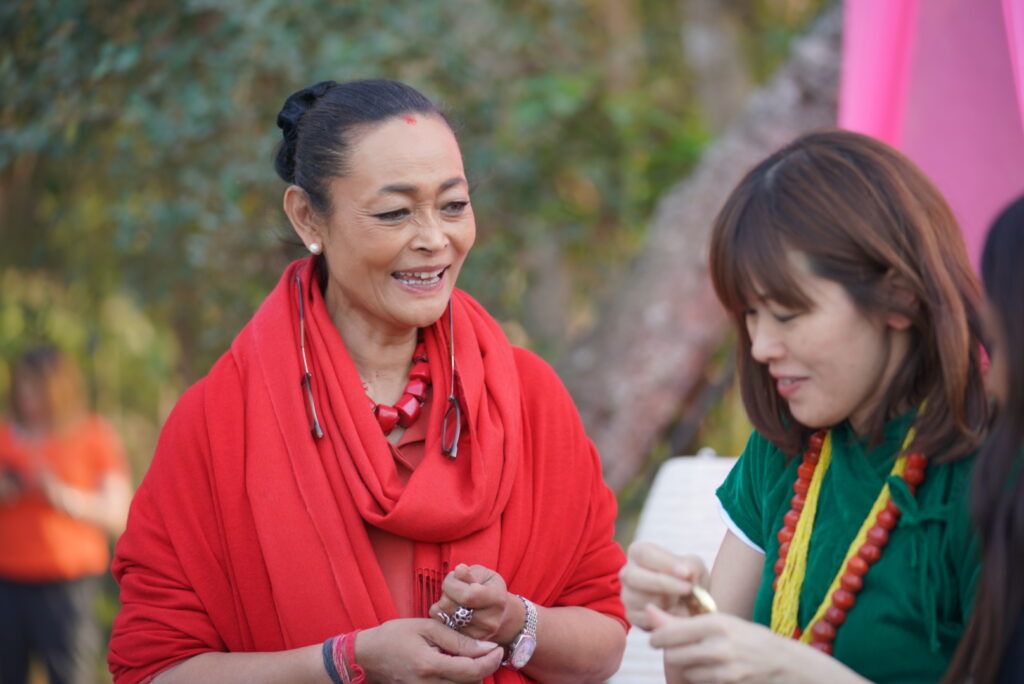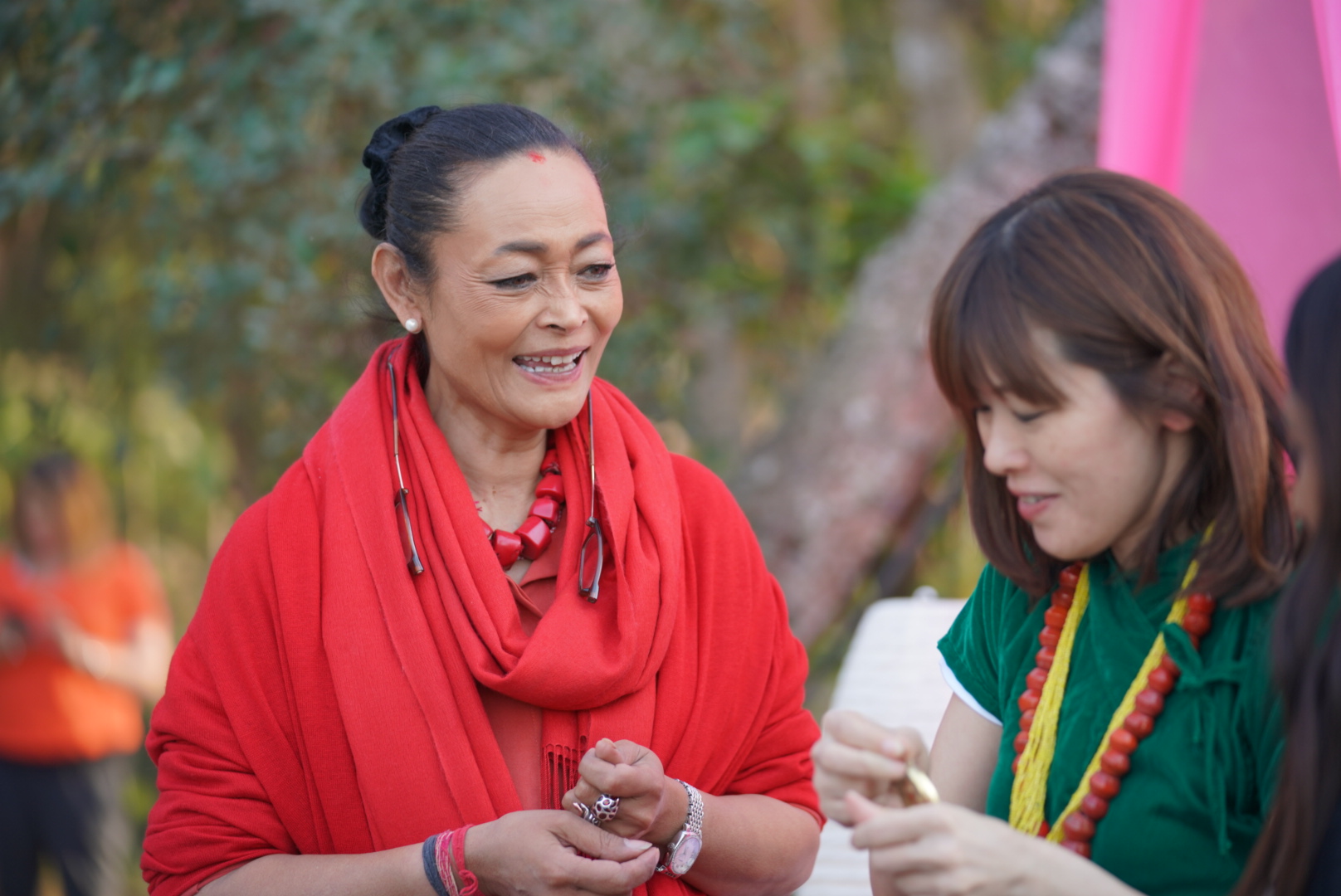 As Nepal recovers slowly from the COVID-19 pandemic, how have Dwarika's Hotel and Dwarika's Resort been coping with no international travel?
The effect of the COVID-19 pandemic has been severe on the global tourism and hospitality sector, and Nepal is no different. The strenuous extensions of total lockdown and international travel suspensions have added to the already challenging market scenario of the Nepali tourism sector. Although the government of Nepal has eased the lockdowns, international travel is still suspended, without a specific end in sight. The government has enforced lockdown on all hotels and restaurants, until further notice. With this order in place hotels will probably be the last to be reopened. Hence, all in all, the tourism and hospitality sector in Nepal still has a long way to go, even before we start the recovery.
This has been especially difficult for us, as all our operations have been closed for more than three months now. And, as all we have on our hands is time, we are now focusing on preserving our assets and equipment by moving them to storage. All our movable assets have been properly moved to storage and the immovable ones have been securely covered so as to protect them from weathering.
Similarly, for the time being, we are only using a skeleton staff for our ongoing maintenance work. We are also using this down time to upgrade our facilities, so that we are up and ready to welcome our guests when things are settled. Likewise, we are reworking on our marketing and promotion strategies.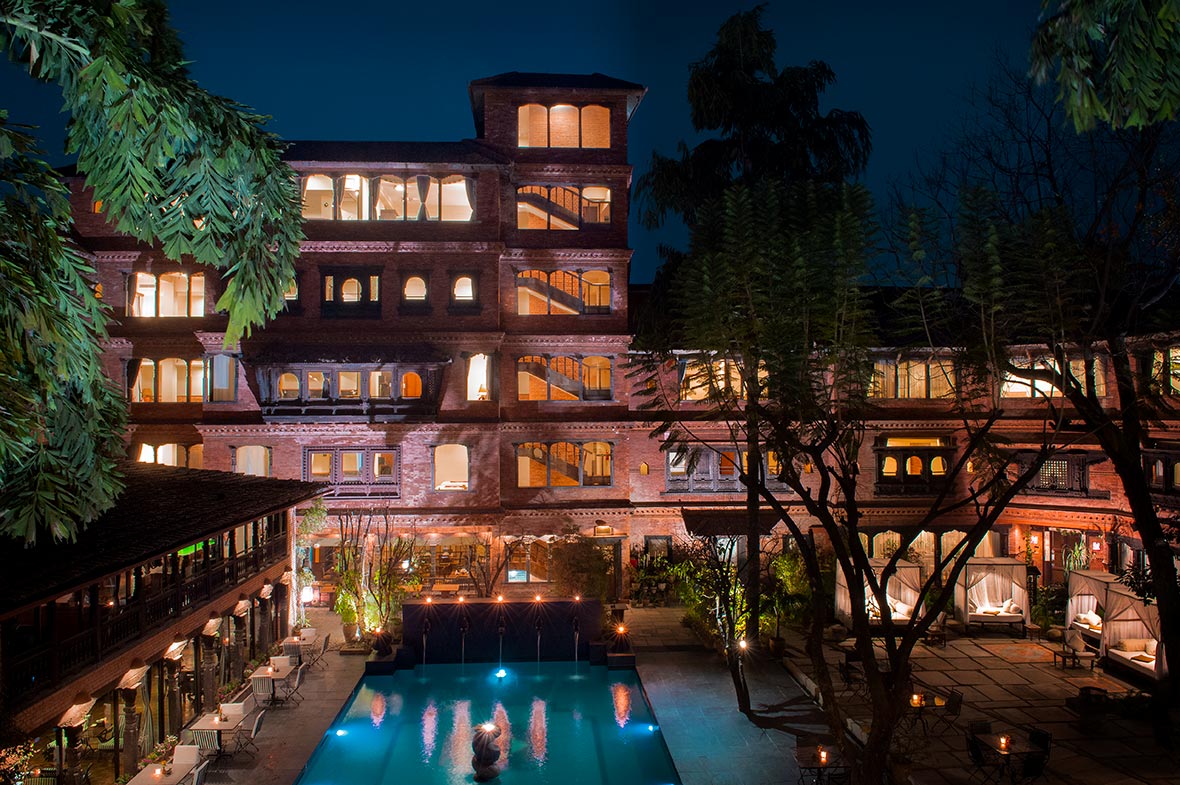 How is the COVID situation different in the bustling streets of Kathmandu so near Shree Pashupatinath as opposed to the quiet surrounds of Dhulikhel?
The COVID situation in Kathmandu and Dhulikhel, in general, is similar. All citizens have been instructed to maintain social distancing protocol at all times. With the government easing lockdown in the last few weeks, the local establishments have started re-opening for business, with enhanced health and safety measures in place. The local authorities have also placed strict rules in terms of public gathering and use of protective gears= when in public areas. As for local businesses, they have also amped up their safety measures by implementing safety checks such as temperature checks and mandatory sanitization facilities before entering their premises.
The most prominent difference in situation between these two locations is their population. As Kathmandu is much more densely populated, the easing of local lockdowns has re-started the everyday hustles for the locals and the streets are starting to see increased numbers of vehicles. As for Dhulikhel, with its remote setting, lesser population density and cautious locals, it seems mostly deserted at the moment. The local authorities and residents of both the locations are at higher alert and have taken stringent measures to ensure the containment of the infection.
So far, the majority of the COVID-19 cases that have been discovered in Nepal are limited to the Terai region of the country. Statistically speaking, only 90 of the COVID19 cases are from Kathmandu and even fewer from Dhulikhel.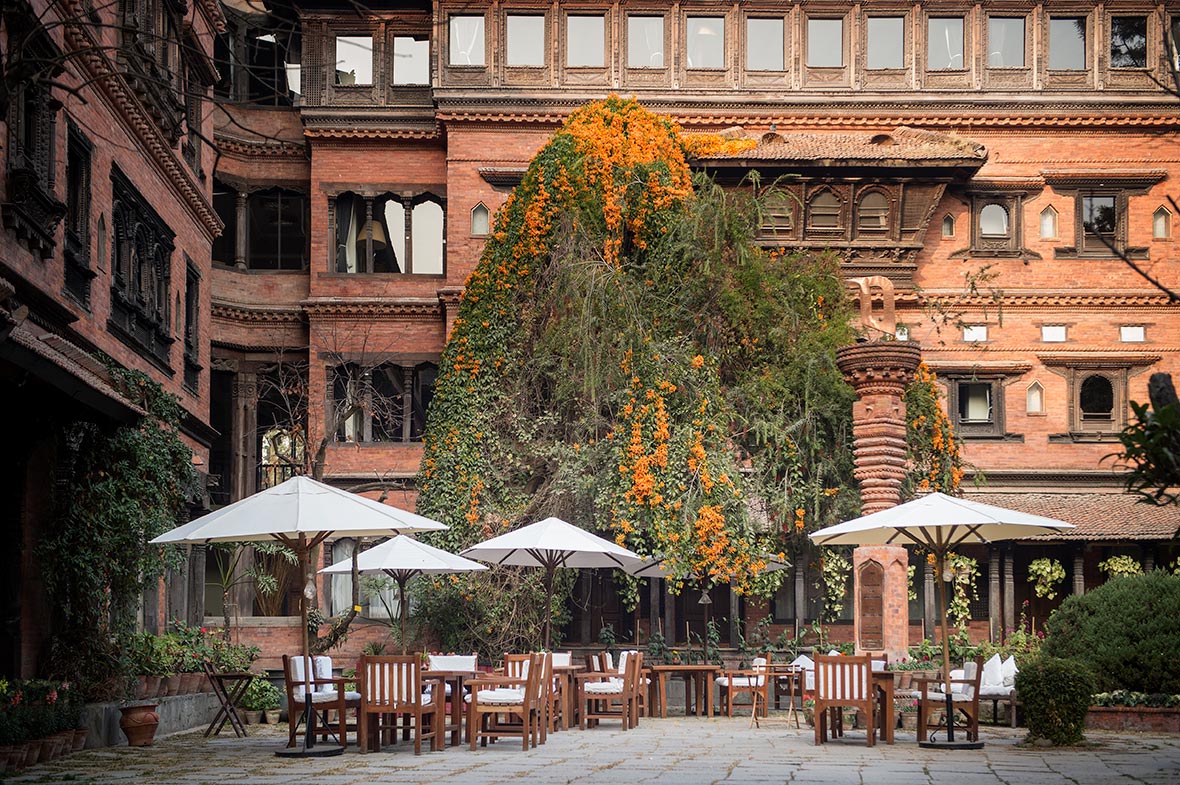 Can you tell our readers a little bit about the history of Dwarika's Hotel and its architecture?
The history of The Dwarika's Hotel is deeply intertwined with the life and times of its founder, my father, Mr. Dwarika Das Shrestha. He was an extraordinary visionary who was acutely aware of his own identity, the changing world around him, and his responsibility towards it. His vision was born in Basantapur (Kathmandu Durbar Square) on a cold morning in 1952. As Nepal was taking its first steps towards democracy, change was entering Nepal; and all around, century-old mud, brick, and wooden houses were being demolished to make way for the concrete structures of modernity. He was jogging past the ruins of an old building in front of the ancient palatial complex in Kathmandu Durbar Square when he saw, huddled in front of a small fire, two carpenters sawing off the intricate carvings on an old wooden pillar and using it to keep the fire going.
The reduction of his heritage into firewood stopped him in his tracks. When queried, the carpenters explained that they were extracting the "good wood" from the carved pillar to make a door frame; the rest was good only as firewood. Shocked, he bought the ancient wooden pillars from the carpenters. This impulsive decision turned into a calling that was to define his life, and would initiate the revival of Nepal's pride in its Newari cultural heritage. The magnitude of that impulse was not even fully understood by my father, himself. Yet, over the years, he persevered with this passion and continued to collect and rescue wooden works. Whenever an old building was brought down, he would buy as much of the carved windows, doors and pillars as he could afford in order to save them from destruction. In the late 1950s, my father bought the land upon which the Dwarika's Hotel is now located and built on it a small family home; incorporating into the design some of the ancient windows he had collected. This was a revolution in building style and many people discouraged him from using the old window frames, seeing the use of traditional Newari architecture as a reflection of poverty, rather than an appreciation of cultural wealth. But he stood his ground; by then he had already started his collection of woodwork and was beginning to understand the true value of Nepal's rich cultural heritage, along with the role it could play in building a proud and prosperous Nepal, and the significance of saving this Nepali heritage for the future generations of the world to admire and appreciate
As his collection expanded, my father knew that he had to find a way to finance and sustain such an expensive collection and ensure that the works were properly restored, preserved, and displayed. In 1964, he constructed a small apartment above our family cowshed using some of the pieces from his collection; laying the foundations of the Dwarika's Hotel. Its rental income allowed him to continue expanding his collection, but more importantly, it gave him the resources to hire three master carvers who still recalled the ancient knowledge and techniques of traditional Newari wood carving. With the master carvers, he started a heritage and training workshop to restore his collection of woodwork to their former glory.
The heritage and training workshop has, with much time and efforts, served its goal to revive the craftsmanship of woodwork. As Nepal was still a closed economy in the 1950s, moving rapidly towards the modern western influence, anything traditional was swiftly going out of fashion. This was the time when tourism hadn't even entered the country. So the entire idea of showcasing our uniqueness to the world through our culture and heritage was unthought-of. Hence, the demand for traditionally carved woodwork was non-existential. And because there was no demand for these pieces of art, the locals were rapidly losing interest and motivation to keep their legacy alive. So when he started the workshop, my father had to train most of our carvers from the very base. We started with quite a few apprentices. Even today, a lot of the carvers in Kathmandu valley can trace their history back to our workshop, as the beginning of their carving careers.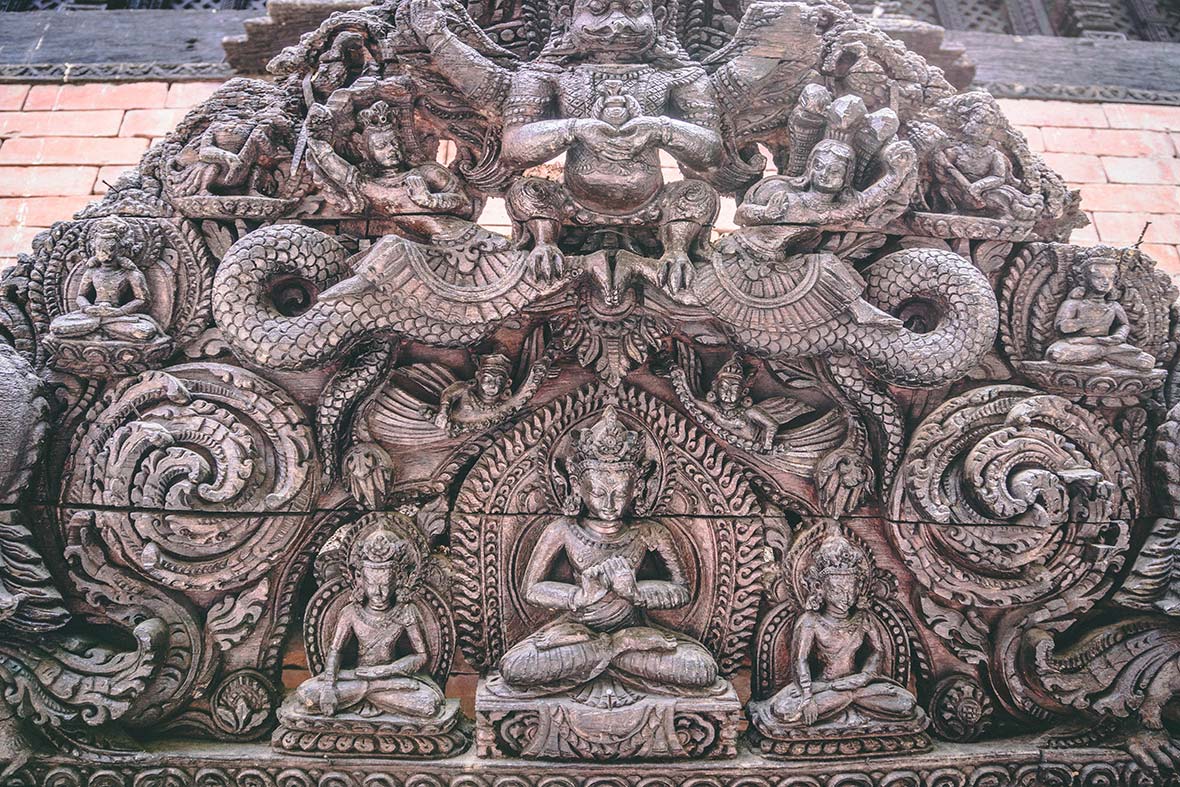 The entire essence of Dwarika's is sustainable heritage conservation, preservation and revival. My father wanted to ensure that heritage conservation is not just limited to the few individuals wanting to save them out of their personal affinity. He wanted to give heritage conservation an employment so that it happens automatically. This was the leading factor that attracted him towards tourism. Before he devoted his time and effort to building the Dwarika's hotel, my father was a senior government official. He left his comfortable position as a civil servant when he realized that he was not able to continue his passion of heritage conservation through it. Then he decided to take refuge in tourism to finance and sustain his conservation efforts. With the establishment of the Dwarika's Hotel, his desire to conserve and educate the world about it happened automatically. Now the revenue from the guests staying would automatically finance the workshop, as the carvers in the workshop are very much a part of Dwarika's payroll staff. Additionally, with time and success, the Dwarika's Hotel has now become a trendsetter, with mushrooming local inns and homestays incorporating traditional Newari architecture in their designs, drawing their inspiration from us. We are quite happy about this as it means further efforts are being placed to preserve, restore and revive our traditional heritage. When I see this happening all around the Kathmandu valley, I fondly remember my father's words. He used to say, "Tourism will eventually replace the efforts of kings and emperors in the promotion and enhancement of crafts, arts and music." As historically these initiatives were undertaken by the kings and emperors, as a way to leave their legacies behind. And I dare say, his words have come true.
Over time, my father was able to appreciate these works of art with a greater degree of understanding. He realized that these pieces were not individual artistic endeavors but a product of a larger cultural tradition. These works were not made in isolation but made in collaboration and communion with a variety of different craftsmen. He came to see that in order to preserve his heritage; just collecting these pieces would not be sufficient, you would have to include this into your daily lifestyle and spaces. To some degree, a renaissance of the cultural context within which these works were produced was necessary, which included most essentially, the revival of traditional skills. The guiding philosophy of The Dwarika's Hotel comes from this realization, thus making Dwarika's into a living museum. Even to this day the core essence of the Dwarika's remains the same. Even after my father passed away I along with my mother, Mrs. Ambica Shrestha, have continued to build on his legacy with our conservation efforts. And when my eldest son, Mr. Rene Vijay Shrestha Einhaus, joined us about 10 years ago, we became a third generation run establishment.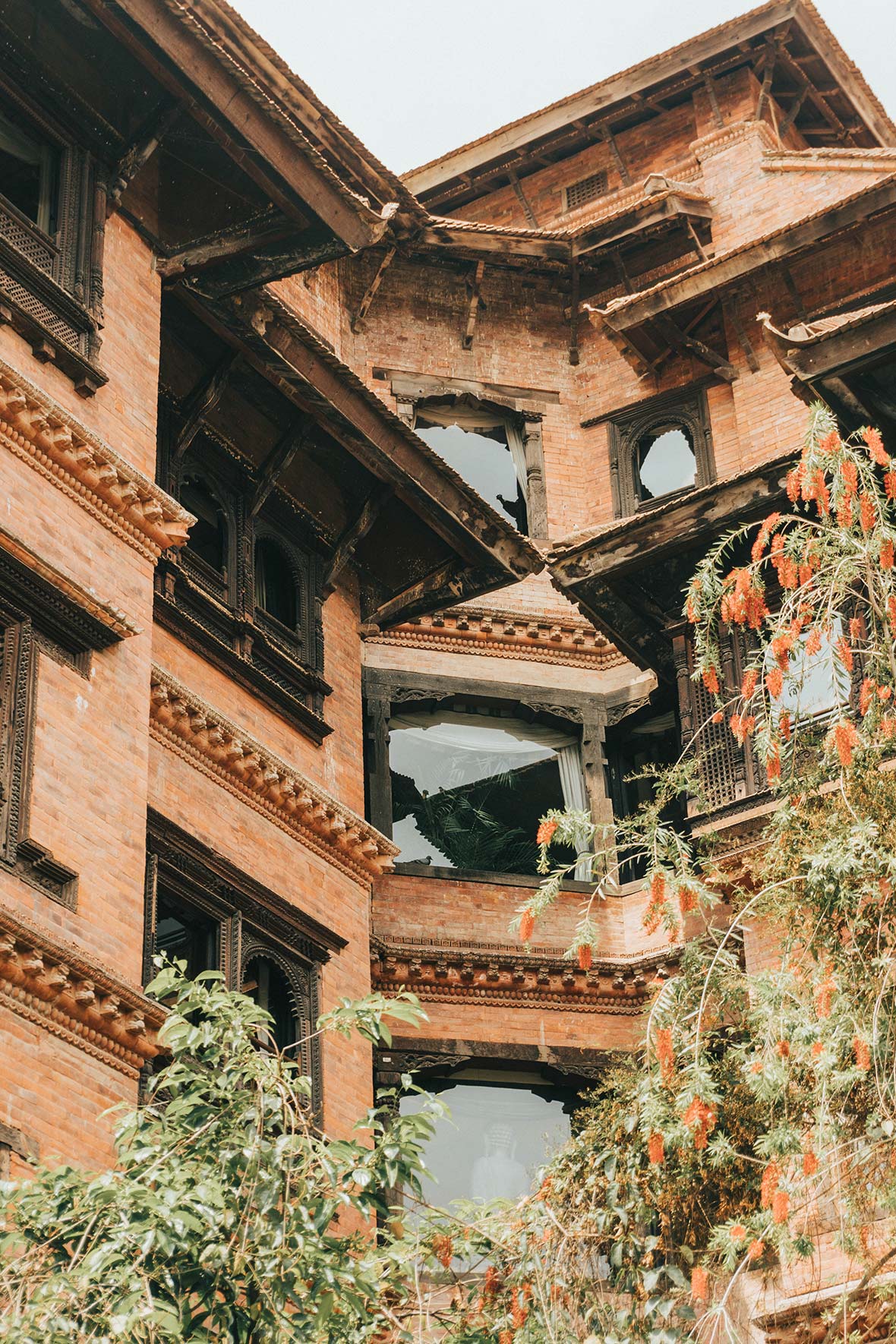 The Dwarika's in Kathmandu is the most luxurious hotel in the city; how have you been keeping in touch with your regular international travelers?
Although the lockdown did affect many aspects of our everyday operations, we have tried our best to keep in touch with international guests. In our efforts to stay in touch with our patrons we have been working closely with our travel partners worldwide and participated in a number of webinars organized by them. Even during the lockdown our sales team has been working remotely to ensure that we are able to provide information and assistance at any time.
Do you have any big plans for when travel finally opens back up again — any new dining experiences or properties?
The big plan for when travel finally re-opens is that our Dhulikhel property will now house our service staffs. We will be preparing accommodation and facilities for at least 50 more staff in Dhulikhel. Our guests in Dhulikhel will now be serviced by our entirely in-house resident staff ensuring minimum exposure. This is indeed a huge undertaking as it adds to the already increased operational cost from the implementation of our COVID response measure. Nonetheless, we are undertaking this step to ensure the safety of all our service staffs and to provide a sense of normalcy and safety to our guests during their stay with us.
Likewise, our Kathmandu property will now be converted to an all resident property. Our facilities will be open only to our in-house resident guests, with the only exception for our loyal long-term patrons in our dining facilities, with prior reservation only. Even though, this will definitely be difficult for our business, we will be maintaining this measure for the safety of our resident guests. We are incredibly hopeful that with our health and safety measures firmly in place we will be able to move towards recovery. However, we are also painfully aware that our path ahead will be an uphill battle.