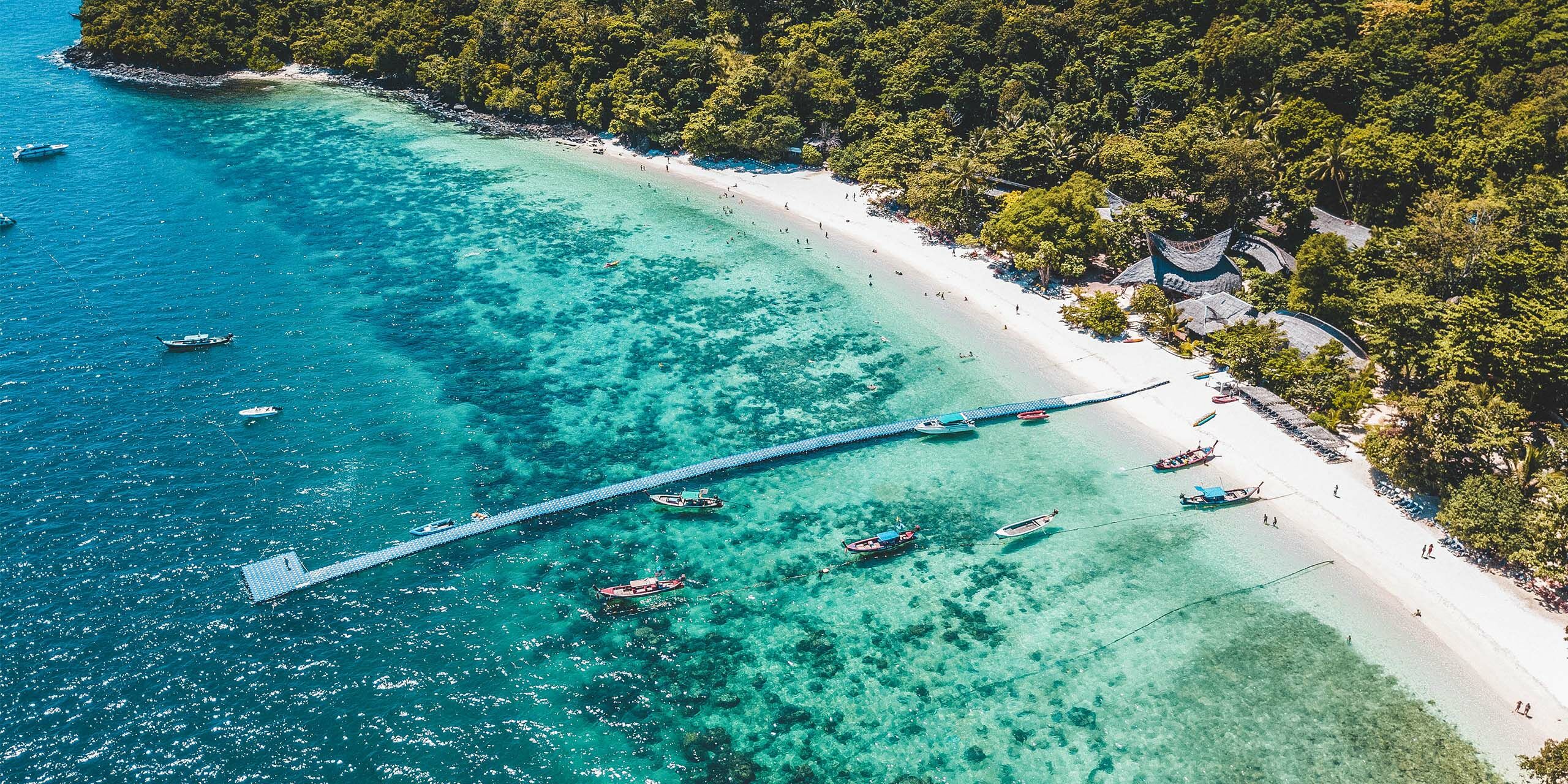 Seeking confidence in Phuket can be a stressful business: something I am discovering as I try to locate Banana Beach, one of the island's more obscure stretches of sand.
I am attempting to reach the beach armed with nothing more than a crumpled map and a smartphone with unreliable GPS.
Thailand's largest island may be one of the Kingdom's most comprehensively chartered destinations, but its sheer size can be intimidating, especially if you are somewhat directionally challenged.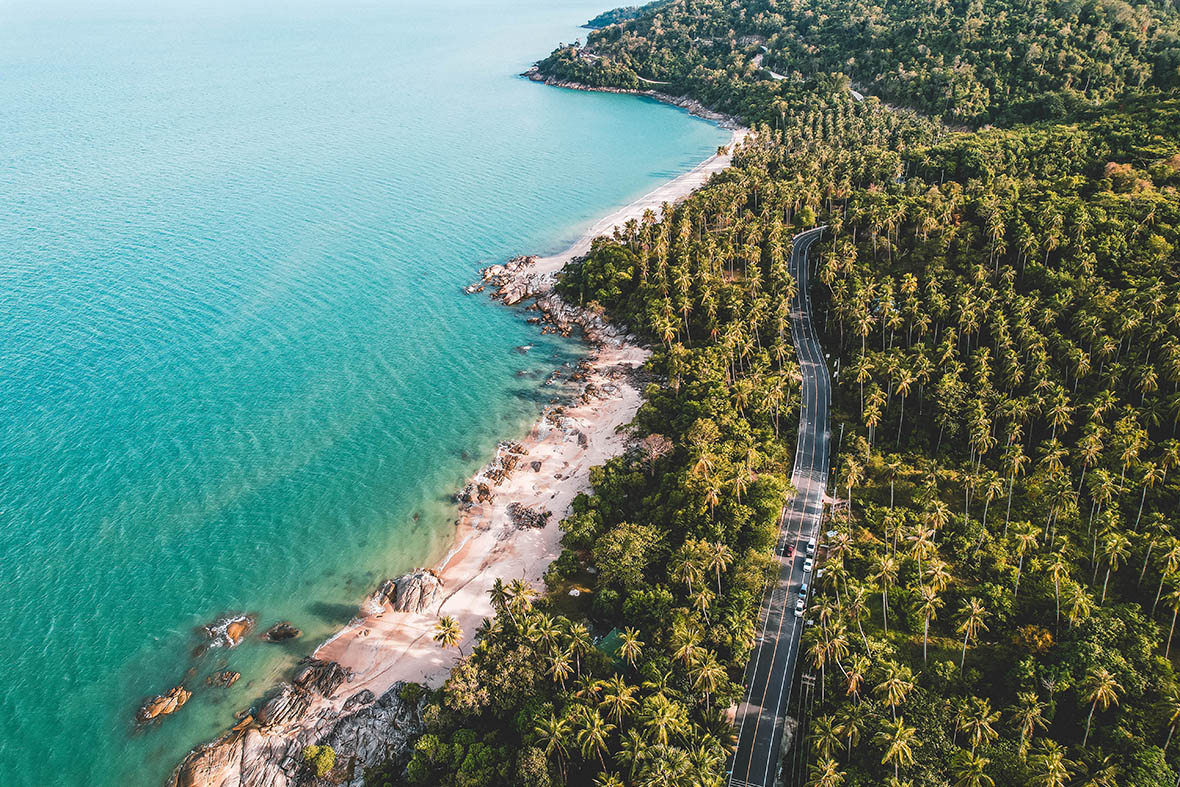 This is why, as I kickstart my rented motorbike and set off into the unknown on a mission to uncover some of the unsung gems that still pepper the so-called Pearl of the Andaman, I am not exactly free of trepidation.
Decades of tourist interest in Phuket have left few bases uncovered. Nevertheless, the isle's treasure trove contains plenty of shiny jewels, a hoard of spectacular scenery, quiet temples, fiery indigenous cuisine, and – my target for this morning – unspoiled stretches of golden sand.
I clear the city limits of the charming capital with its Chinese temples and Sino-Portuguese architecture, hitting the busy highway heading north up the spine of the island. Turning left on a twisting road that snakes through the jungle-clad hills towards the north-eastern coastline, I continue to have my doubts.
While major beaches like Surin and Bang Tao are easy to find, the smaller bays seem less accessible. The road spirals up into the cold mountains, and I begin to wonder if I'll ever see the access point. With the aquamarine ocean far below me to my left, I consider throwing in the towel and detouring to Naithon Beach for a more convenient—but conventional—dip.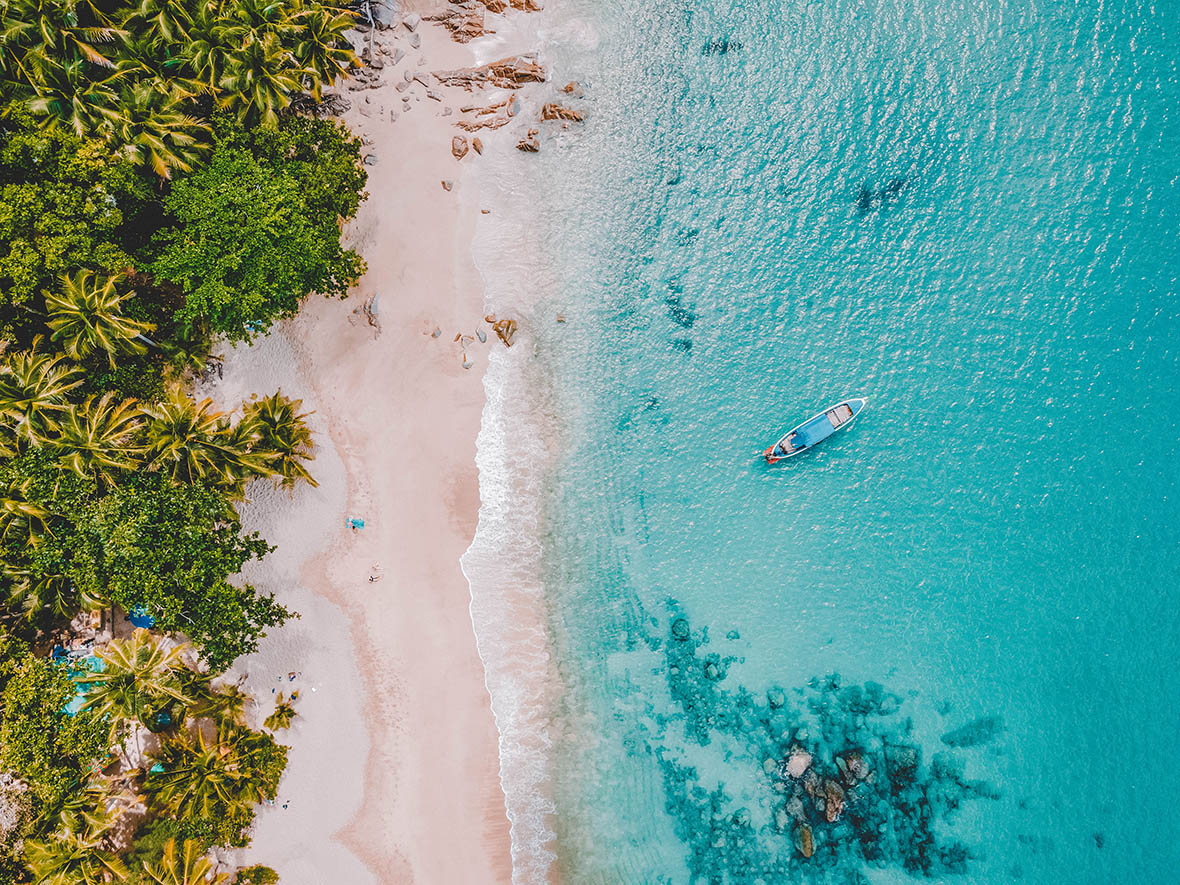 Then, the instructions of the concierge at my digs in Phuket Town come to mind. "Look out for the line of motorbikes," said the receptionist before sending me on my way.
Sure enough, I spot a cluster of assorted Hondas, Vespas, and Yamahas as I round the next corner. After descending a steep set of stairs, I find myself on a perfect curve of yellowish sand. It is far from deserted (few places are in Phuket), but as I call up a refreshing bottle of icy-cold beer from the beach bar, I reflect on a journey well-made and a side of Phuket that few tourists make an effort to discover.
Indeed, if you had followed the tourist hordes from Phuket Airport to famous beaches such as Patong, Karon, and Kata, you would be forgiven for wondering whether Thailand's most popular island had any secrets left to reveal. But the truth is, Phuket remains ever-beloved precisely because it abounds with verdant pockets of serenity, comfort, and class.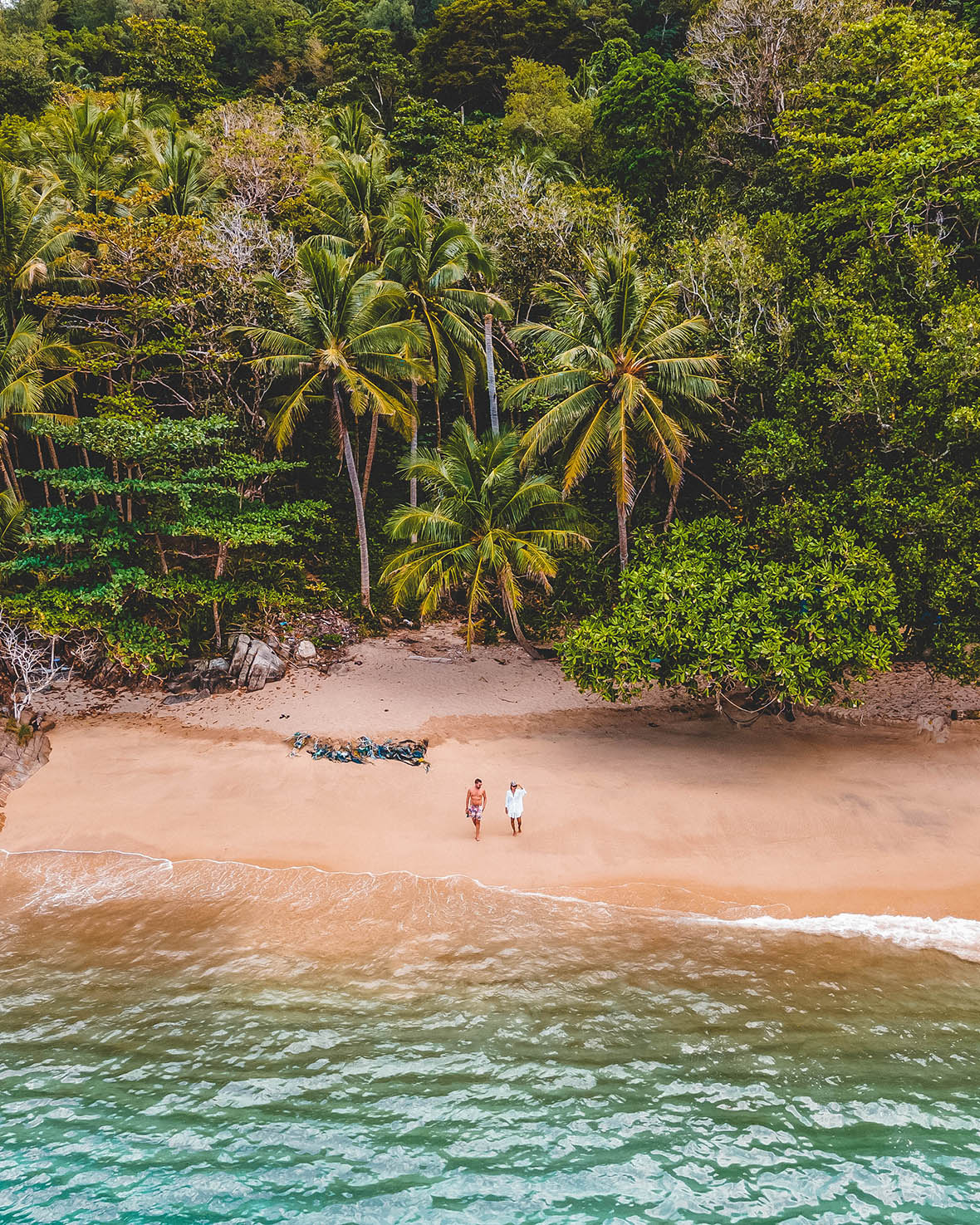 In a bit of real estate magic, much of its central western coast—positioned perfectly between the international airport and the country's best sunsets—has grown slowly and thoughtfully over the years. This is, after all, the home of surf spot Surin Beach and castaway Kamala Beach.
Further north, things are even more idyllic and unspoiled. Up here, pristine beaches backed by dancing coconut palms define the western margin of the island. Lovers of blissful solitude are swayed by the incredible stretch of sand that extends from Nai Yang Beach to the Sarasin Bridge, the short crossing that links Phuket with Phang Nga Province on the mainland.
The hinterland, meanwhile, is a patchwork of verdant jungle and peaceful settlements, where the loudest sound is the call to prayer emanating from the village mosques. It is a scene that could not be further removed from the unruly enclaves further south. The north also boasts a cluster of fantastic resorts, Trisara being one of the most sought-after boltholes in the country.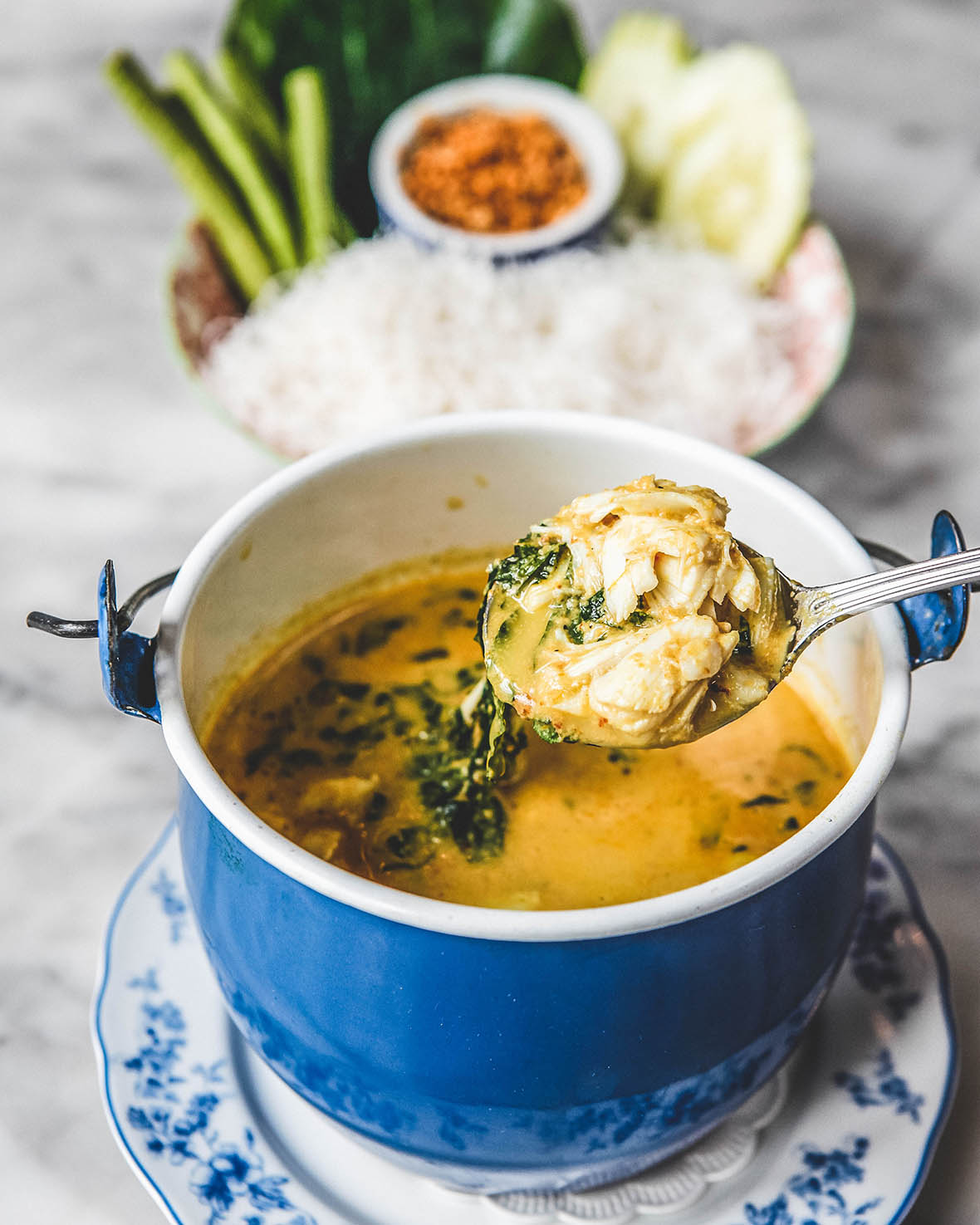 After lounging for a while at Banana Beach, I rev up the bike and continue my odyssey. I swing back inland, en route to the eastern side of the island. Paradise beaches are in short supply over here, but the handful of attractions – plus showstopping views of karst-studded Phang Nga Bay – are well worthy of a few hours.
Especially fulfilling is Bang Pae Seafood, where I spend the rest of the afternoon refueling on seafood and Singha beers. As anyone who has ever been to a Thai seafood restaurant will know: aesthetics is of lower priority than the quality of the cuisine. As such, utilitarian tablecloths, plastic chairs, and sometimes inefficient service are compensated for by some of the best seafood on the island. There is nothing sophisticated about the experience here.
Standard Thai beers and local spirits dominate the drinks list while portion options come in two sizes: large and small. Nevertheless, there is great skill at play in the kitchen. A gaeng poo (Phuket-style crab curry cooked with coconut milk and chili) is particularly revelatory.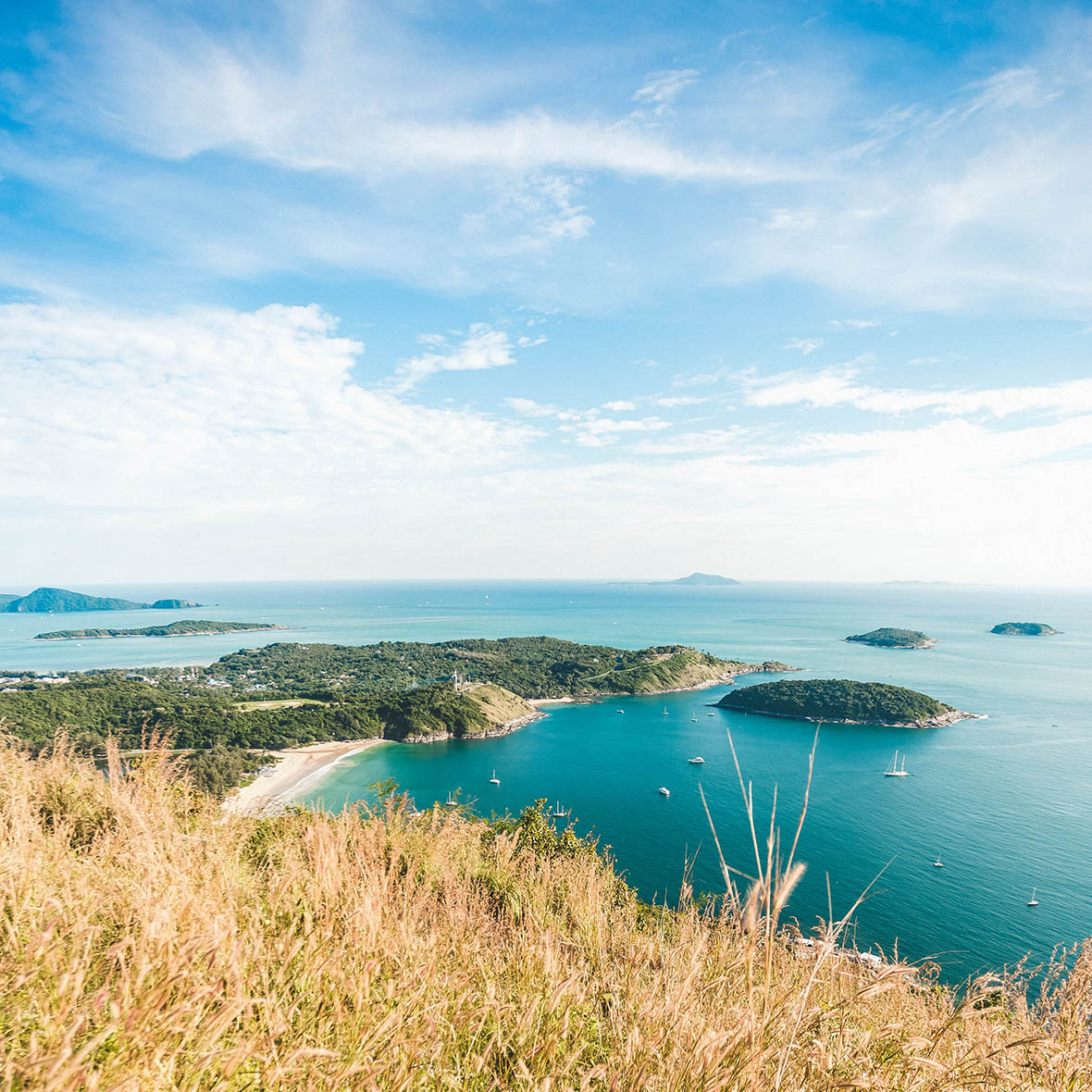 I am set to tick off other secrets from my itinerary over the next two days. From my base in Phuket Town, I strike out to magical temples such as Wat Sri Sunthorn with its giant reclining Buddha, and Wat Kao Rang with its golden sitting Buddha, the latter a worthy alternative to the overcrowded Big Buddha in Chalong.
Other spots worthy of savoring include Black Rock viewpoint, which offers an outlook over Nai Harn Beach, and Promthep Cape in the south of the island. For nature-loving foodies, Piang Prai – a restaurant located by a lake just outside the entrance to Bang Pae waterfall – is an excellent lunch choice. Here, I sup a local craft beer and munch on hor mok talay (curry fish custard) while operatic hoots and calls from the gibbons in the nearby sanctuary provide the soundtrack.
While motorbiking around the island certainly broadens the mind, I make some of my most charismatic discoveries in Phuket Town. Phuket was upwardly mobile long before it achieved global fame for its dazzling beaches and array of luxury boltholes. A hub for trade for centuries and a center for tin mining in industry in Asia, the island has never been short on material riches. Indeed, the stunning 19th Century mansions built by the mine-owning elite attest to their wealth and taste.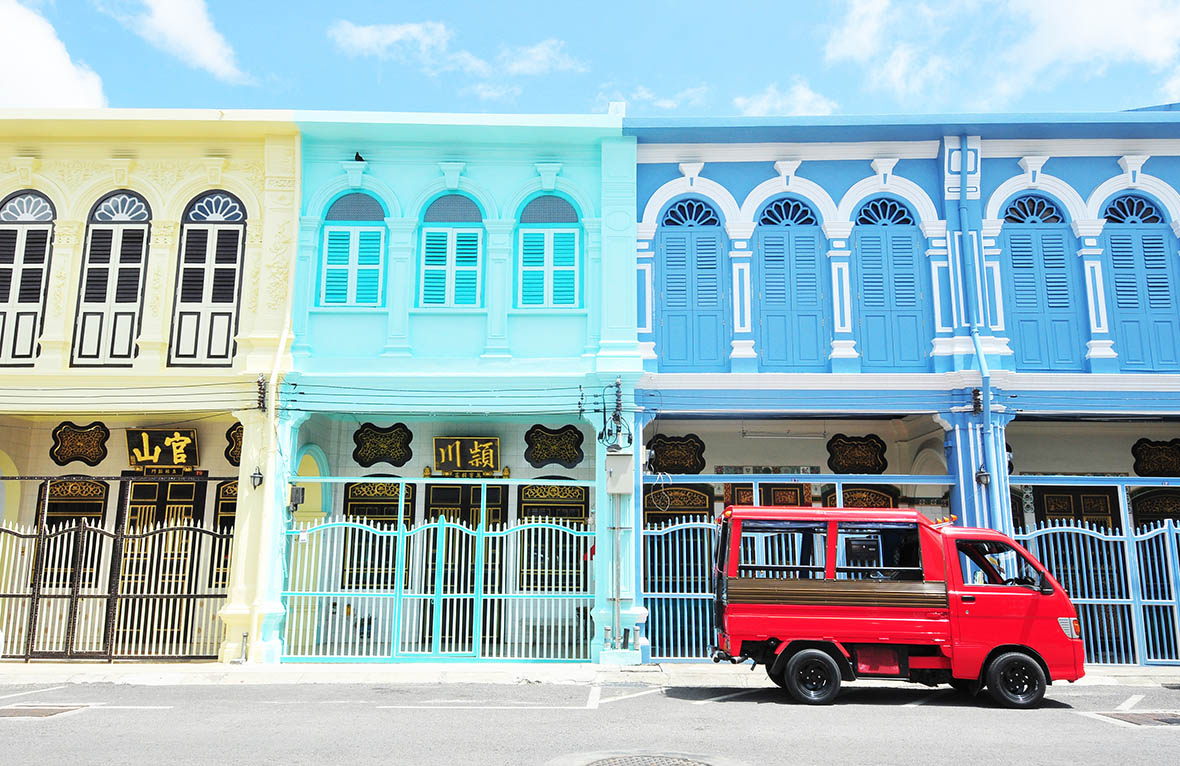 It can be hard to look past Phuket's winning formula of sun, sea, and sand. But its built heritage is among the most visually appealing in Thailand. Phuket Town, in particular, is replete with beautifully preserved shophouses and grandiose Sino-colonial mansions, once occupied by the island's tin barons.
A stroll through the old town takes me past hidden Chinese shrines, ornate mansions, and quirky museums such as the one at the heritage Thavorn Hotel where old toys, photos, and other arcane memorabilia are displayed.
Perhaps best of all are the old town's array of F&B options that range from traditional kopitiams to IG-ready coffee shops.
As I approach the wooden shophouse housing Hong Khao Tom Pla, one of the city's long-standing foodie faves, the aroma of poo pad pong ka ri (crab curry) and pla pat kiem chai (deep-fried fish with pickled cabbage) ushers me in. Sniffing out secrets here might be occasionally stressful, but it sure is rewarding.