Example Itinerary
Searching for Snow Leopards: A Himalayan Mountain Adventure
The sneaky Snow Leopard proves a rare sight to see. The cat prowls the Himalayan Mountains, lurking in the shadows of dawn and dusk. Thankfully, Norbu - an unparalleled expert in the ways of the cat - is prepared to take you through every valley surrounding beautiful Ullay, working with charming locals and utilizing his own talent for tracking to ensure you spot the sneaky Snow Leopard. Begin your journey in lovely Delhi before heading to picturesque Leh to begin the acclimatizing process in preparation for full Snow Leopard-based exploration of incredible Ullay.
This itinerary is an example. It's designed to inspire you and provide you with thoughtfully curated ideas. You can choose to do this exact itinerary or completely personalize it. All trips are 100% bespoke.
Highlights
Elusive Exclusivity: Tracking the elusive snow leopard, a white cat that lives in the white snow-blanketed terrain of northernmost India, requires perseverance and a touch of luck. An unforgettable adventure, spotting the animal in such conditions makes it all the sweeter.
Dressed for Success: You will be outfitted with a team of professionals including one of the top leopard trackers, a private chef, and expedition crew.
In the Thick: Your base will be what used to be the personal homestay of one of the region's top snow leopard trackers. It is situated in an ecologically rich habitat of the ibex, urial, wolf, Himalayan fox, vulture, golden eagle, and of course, the snow leopard.
Day-by-Day
Day 1
New Delhi
Arrive in beautiful Delhi. Meet your guide upon landing and transfer to the elegant Leela Palace hotel for a restful evening before your adventure truly commences.
Day 2
Leh
Rise early and enjoy a delicious breakfast before taking a brief flight to lovely Leh, the capital of Ladakh in northern India. Once here, check in at the luxurious Hotel Grand Dragon or Stok Palace before gently acclimatizing yourself to the 11,400 ft elevation. The next 2.5 days are a mandatory acclimatization period while also providing time to familiarize yourself with the Snow Leopard and your mountainous surroundings.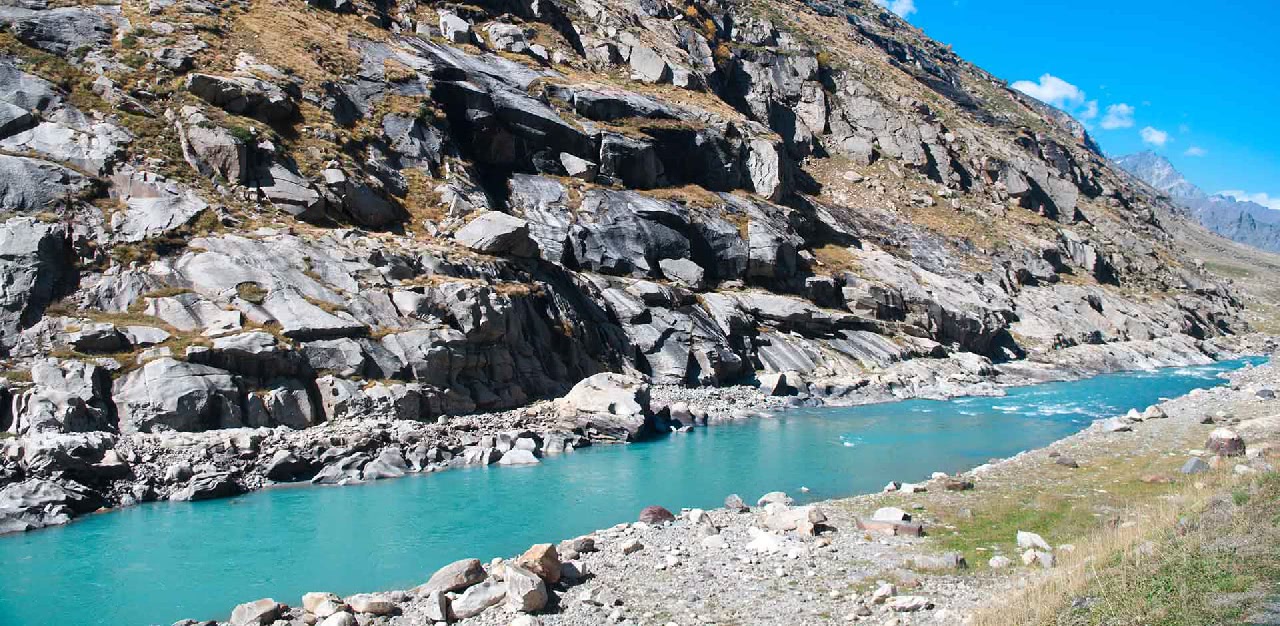 Day 3
Leh
After breakfast, attend a lesson at the incredibly Snow Leopard Conservancy for a brief history on the history of these majestic creatures in the area and the current threats. Then, enjoy a guided exploration of the picturesque Thiksey Monastery, being sure to take in the many unique and beautiful elements of Buddhism and Ladakh history this architectural wonderland offers. Stop by Leh's labyrinthian streets and quiant bazaars. Leh is very 'Tibetan' in culture, which is visible in the local dress, montasteries, large chortens, prayer flags and mud brick houses with flat roofs. After, return to your hotel for a night of refreshment and relaxation.
Day 4
Leh
Today take a scenic drive east of the village to experience Ladakh's mountainous landscapes and remote villages. Indulge your senses in the extraordinary scenery this piece of paradise displays. Additionally, prepare your eyes for sightings of Golden Eagles, Blue Sheep, Bearded Vultures, and Red-Billed Choughs. Later, return to your hotel for a tranquil evening.
Day 5
Ullay
After breakfast, enjoy a stunning journey a few hours west to the village of Ullay which only has 7 houses and the prime area for Snow Leopard watching. Drive past many areas of both natural and architectural beauty, featuring rivers, mountains and monasteries. The expansive landscape narrows upon entering Ullay, so be sure to keep your eyes peeled for nearby Ibex and Snow Leopards as the sun begins to set. Then, retire to your local accommodation, Snow Leopard Lodge, for a peaceful night's sleep.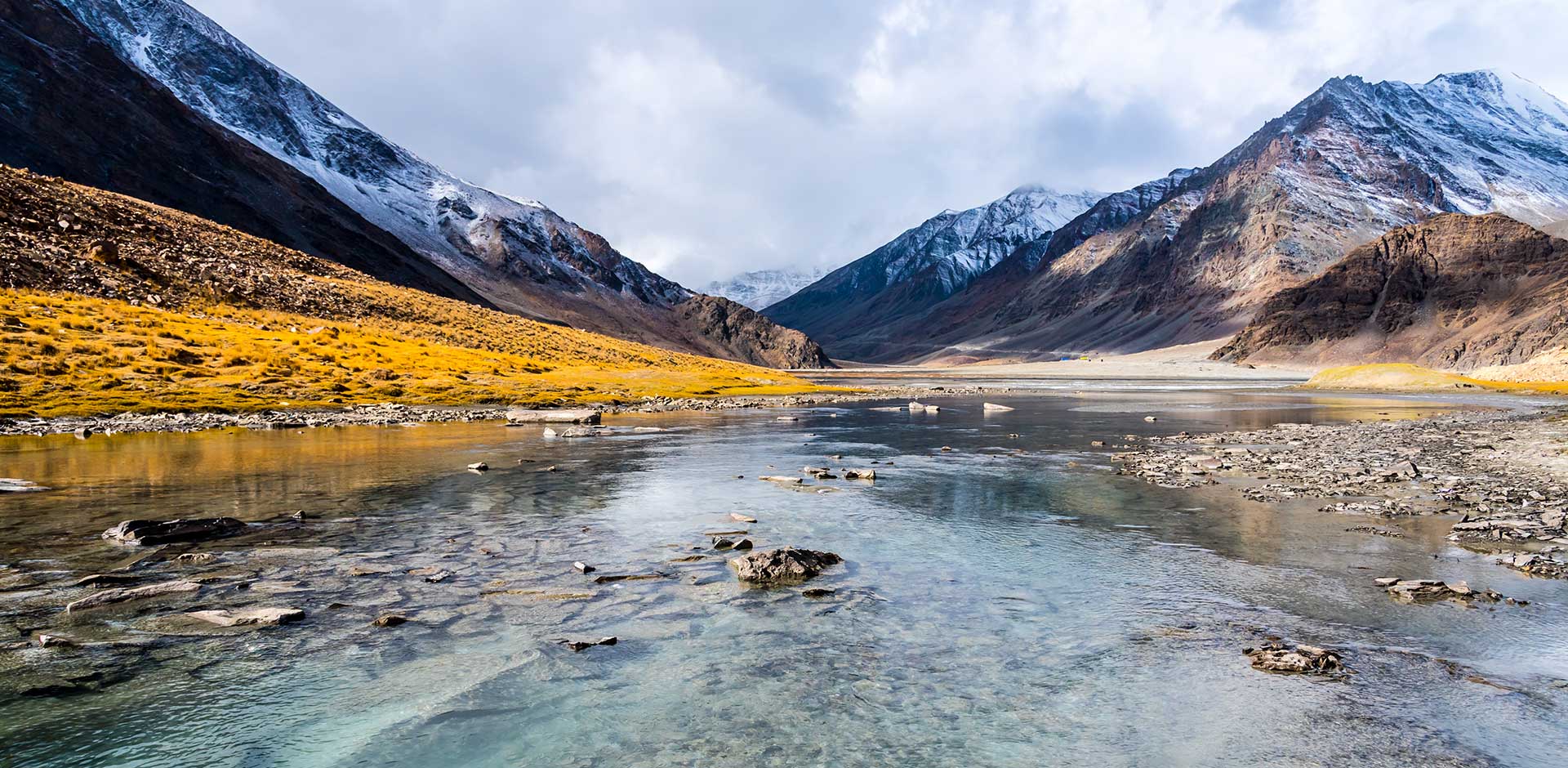 Day 6
Ullay
Take time to enjoy the morning, chatting with charming Ladakhi locals and guests alike, and tasting delicious cuisine prepared by the chef. Then, enjoy a slow-paced walk in this stunning village as you continue to acclimate to the ever-increasing elevation. Later, return to your homestay for a warm dinner and a quiet night.
Day 7
Ullay
Greet Norbu, your friendly and knowledgeable Snow Leopard guide. Listen as he speaks of his dedication and experience tracking these amazing animals. Ullay is not an overly populated town, and Norbu knows exactly which locals to speak with to receive the best Snow Leopard information. As night falls, enjoy a home-cooked meal before retiring to your room for the evening.
Day 8
Ullay
After a warm breakfast, join Norbu on an adventure into the first of three nearby Snow Leopard sighting valleys. Use a combination of SUV roads and foot to navigate this winter wonderland of wild potential. After an exciting day of mountain adventure, return to your host family for a delightful meal and intriguing conversation.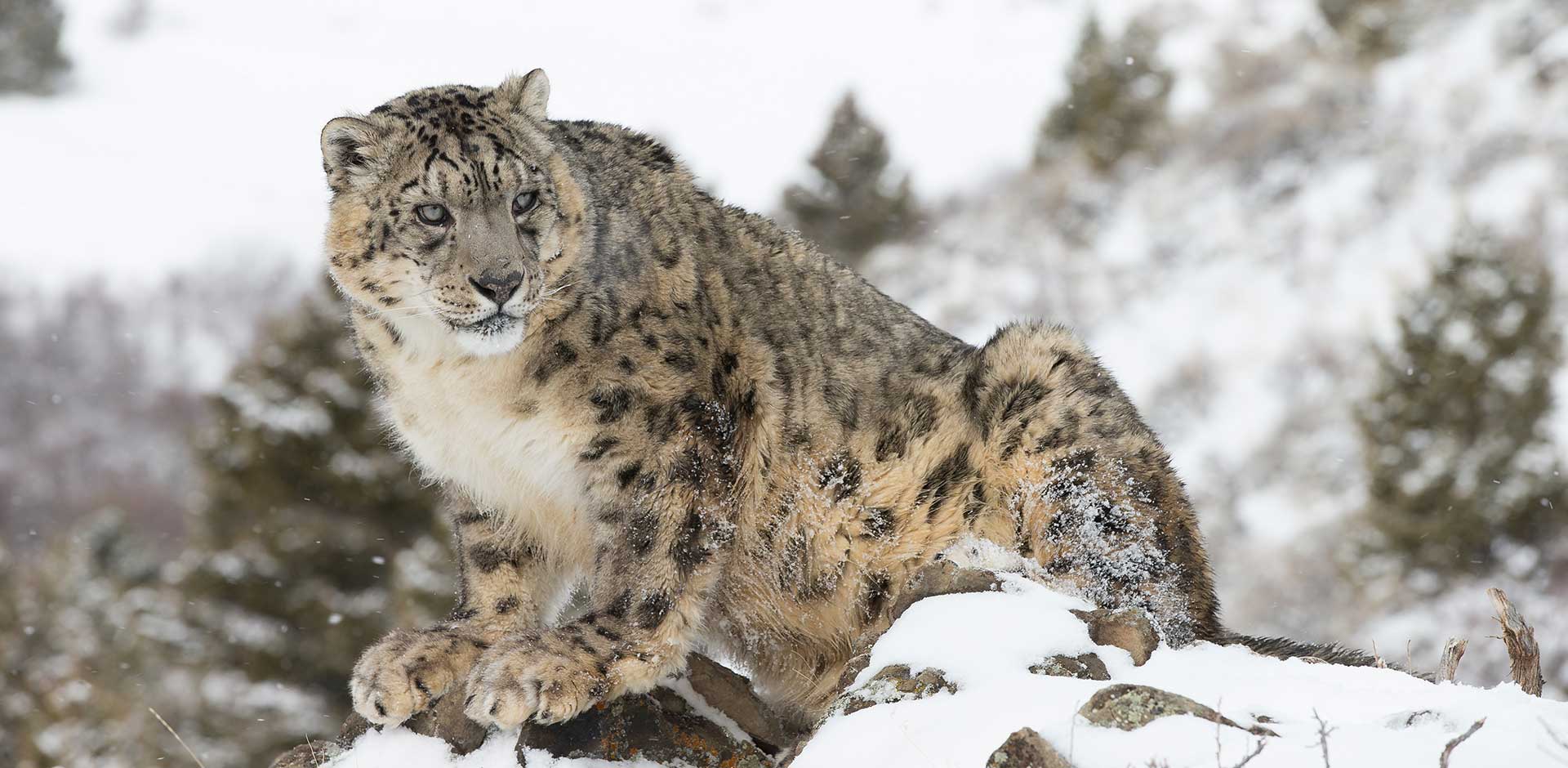 Day 9
Ullay
Enjoy a tasty breakfast before joining with Norbu to explore the second Snow Leopard sighting valley. While looking for the stunning Snow Leopard, keep your eyes peeled for Urial, Ibex, Wolf and Himalayan Fox. Then, return to the main village for a night of relaxation and refreshment.
Day 10
Ullay
After breakfast, greet Norbu and set off to journey through the third and final Snow Leopard sighting valley. While continuing along your adventure, you are sure to meet many locals, all of whom wish to help your quest. Listen to their stories, as they are full of intriguing lore and local mystery. As the day comes to an end, return to the village for a warm meal and a peaceful night.
Day 11
Ullay
Enjoy a slow-paced morning as you rise and partake in a wonderful breakfast prepared by your homestay chef. After, explore the charming village with Norbu and decide on the valley areas you would most like to revisit. Be sure to return to your homestay by dusk, as you stand an excellent chance of seeing incredible wildlife from your own front door. Then, enjoy a final night with your host family, reminiscing about your Ullay adventure.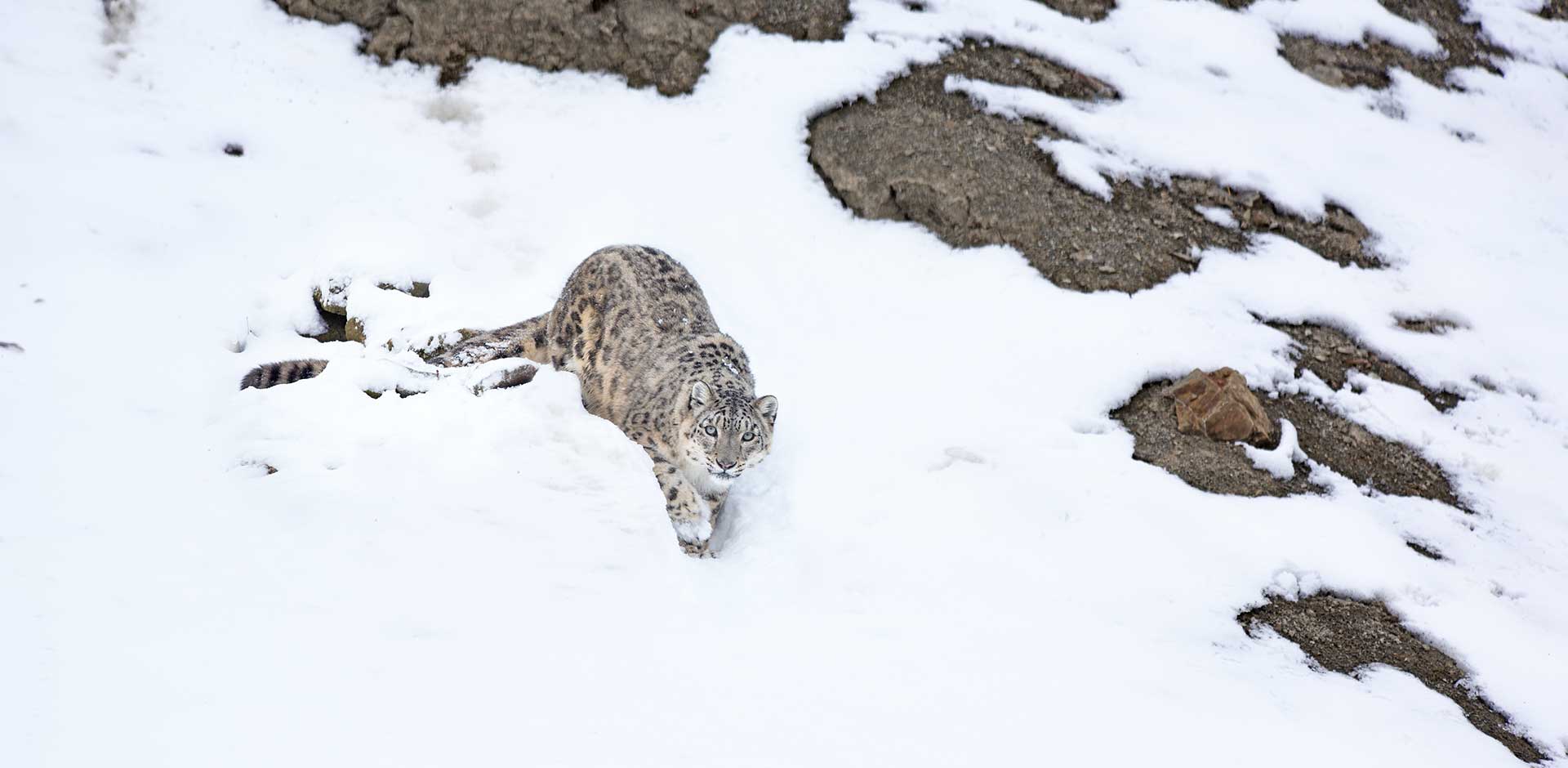 Day 12
Leh
After a final breakfast with your lovely host family, it is time to take the scenic drive back to Leh. En route, enjoy a guided exploration of Alchi monastery, where you will see incredible ancient architecture and learn tales of local history. After the day's adventure is complete, retire to the enchanting Hotel Grand Dragon for the night.
Day 13
Leh
Enjoy a delicious breakfast and another stroll to enjoy the crisp mountain air, and perhaps another chance to spot the elusive Snow Leopard, before transferring back to Leh. Spend the rest of the day relaxing at the hotel or browsing the bazaar as you wish.
Day 14
Departure
After breakfast, it is time to transfer to the airport for your flight back to Delhi for your adventure onward.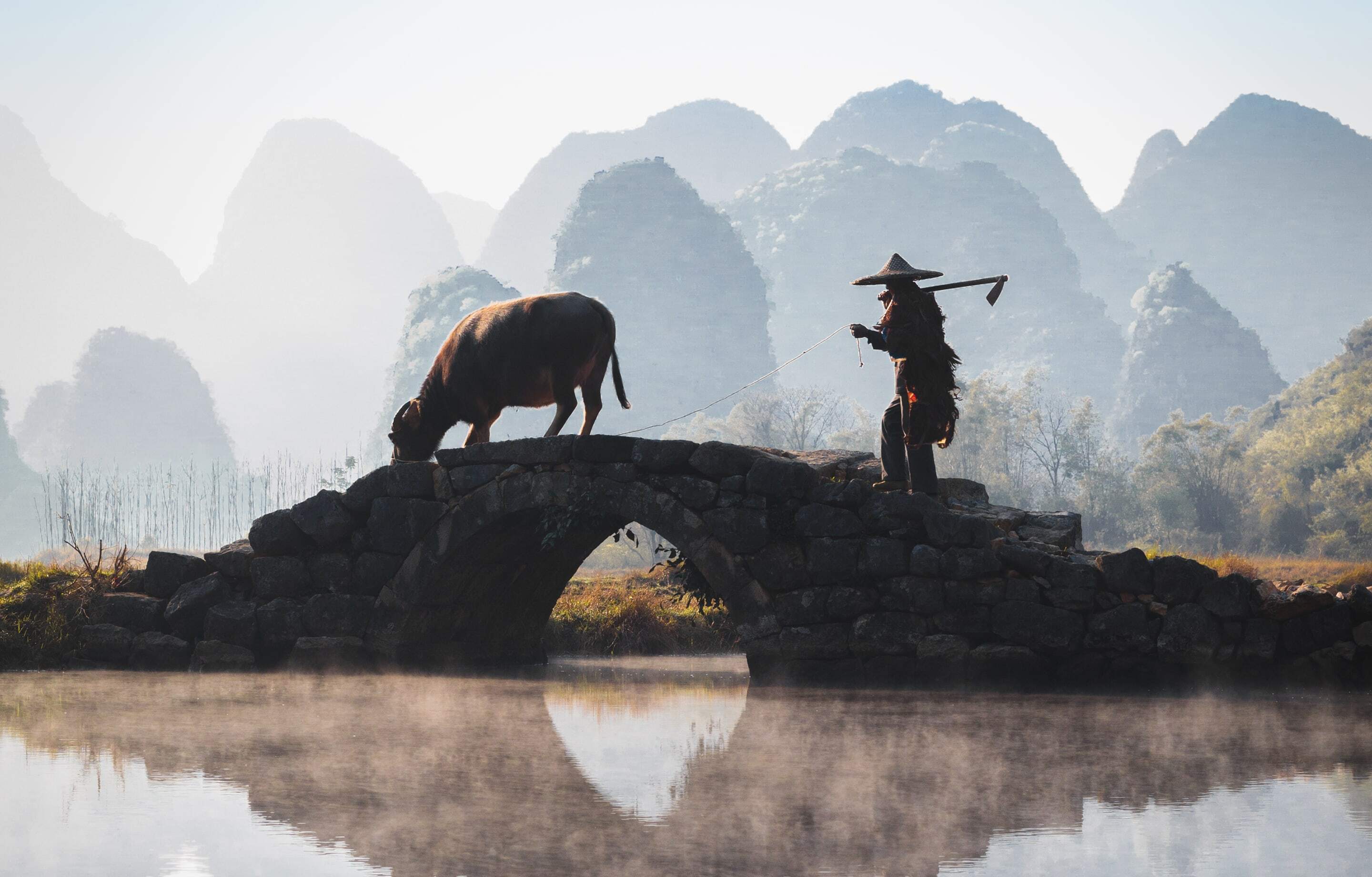 Why Remote Lands?
Exclusively Asia
With Remote Lands you'll travel with people who have made Asia the solitary focus of their own lifelong adventure. As our guest, you'll discover Asia on a journey that is completely, authentically your own, adapted from our own remarkable experiences and adventures over the years.
With Remote Lands you'll travel with people who have made Asia the solitary focus of their own lifelong adventure. As our guest, in the continent that our north American founders Catherine and Jay have adored and explored for decades, you'll discover Asia on a journey that is completely, authentically your own, adapted from our own remarkable experiences and adventures over the years.
Travelogues
An Asia-focused magazine brought to you by Remote Lands – a platform for adventure, luxury, and authenticity from experts and explorers around the continent.
What Others Say
Here is a small selection of the kind words our guests have said about us, as well as features by journalists and travel writers.
From the moment I happened upon the REMOTE LANDS website over a year ago, browsed the options, I knew that this would be well worth it. The entire staff is nothing less than professional with service that made us feel like royals.
This was truly the trip of a lifetime. Magical destinations, the most luxurious hotels in the world, and the most wonderful travel companions we could've wished for. We were treated like family everywhere we went and we have 14 new best friends.
We have used some of the top rated travel specialists all over the world and, without question, Catherine Heald and Remote Lands are at the very top of the list!