Example Itinerary
Flight of the Hornbill: India's Northeast by Helicopter
Embark on this captivating 14-day discovery tour through Northeast India. From the busy streets of Calcutta to the remote Nagaland province and the diverse Kaziranga National Park, you will experience life far removed from western modernity. Encounter spectacular landscapes, tribal villages, Naga warriors, Ang chiefs, colorful art, relics and markets, and the rich biodiversity of a World Heritage National Park, as well as the unforgettable annual Hornbill Festival. Travelling by helicopter adds a special note to this spectacular, exclusive adventure. (Note - the Hornbill Festival takes place 1-10 December.)
This itinerary is an example. It's designed to inspire you and provide you with thoughtfully curated ideas. You can choose to do this exact itinerary or completely personalize it. All trips are 100% bespoke.
Highlights
Tribal Festivities: Celebrate indigenous history and culture at the colorful Hornbill Festival in Kohima.
Ease of Travel: Travel by helicopter between some of India's most remote and stunning destinations, bypassing arduous logistics of long-drives and connecting flights.
Glamping: Sleep beneath the stars in remote locations at two luxury tented camps.
Day-by-Day
Day 1
Calcutta
Touch down in Calcutta, the City of Joy, where your guide will be waiting to take you to the classically enchanting Oberoi Grand Hotel. Check in, rest, and refresh before taking in a breathtaking sunset on the grounds of the Victoria Memorial.
Day 2
Calcutta
This morning, begin your tour of Calcutta with a visit to the city's Mullik Ghat Flower Market. Chaotic, crowded, and colorful, this is place is a photographer's dream. Long strings of vibrant orange and yellow marigolds are piled high and transported through the market among vendors selling bundles of lotus buds. Next, make your way to the northern part of the city to an area called Kumortuli, which literally means "the potters' quarter." This part of town is known for its artisans, sculptors who work around the clock on crafting idols and deities, mostly of the image of Durga, from clay. This afternoon, set out on a private tour of the colonial architecture of Calcutta. This will focus on the city's elegant (and sometimes crumbling) old colonial architecture, including the National Library of India, the stately 19th-century Marble Palace, the Indian Museum, the General Post Office, and the grand Victoria Memorial.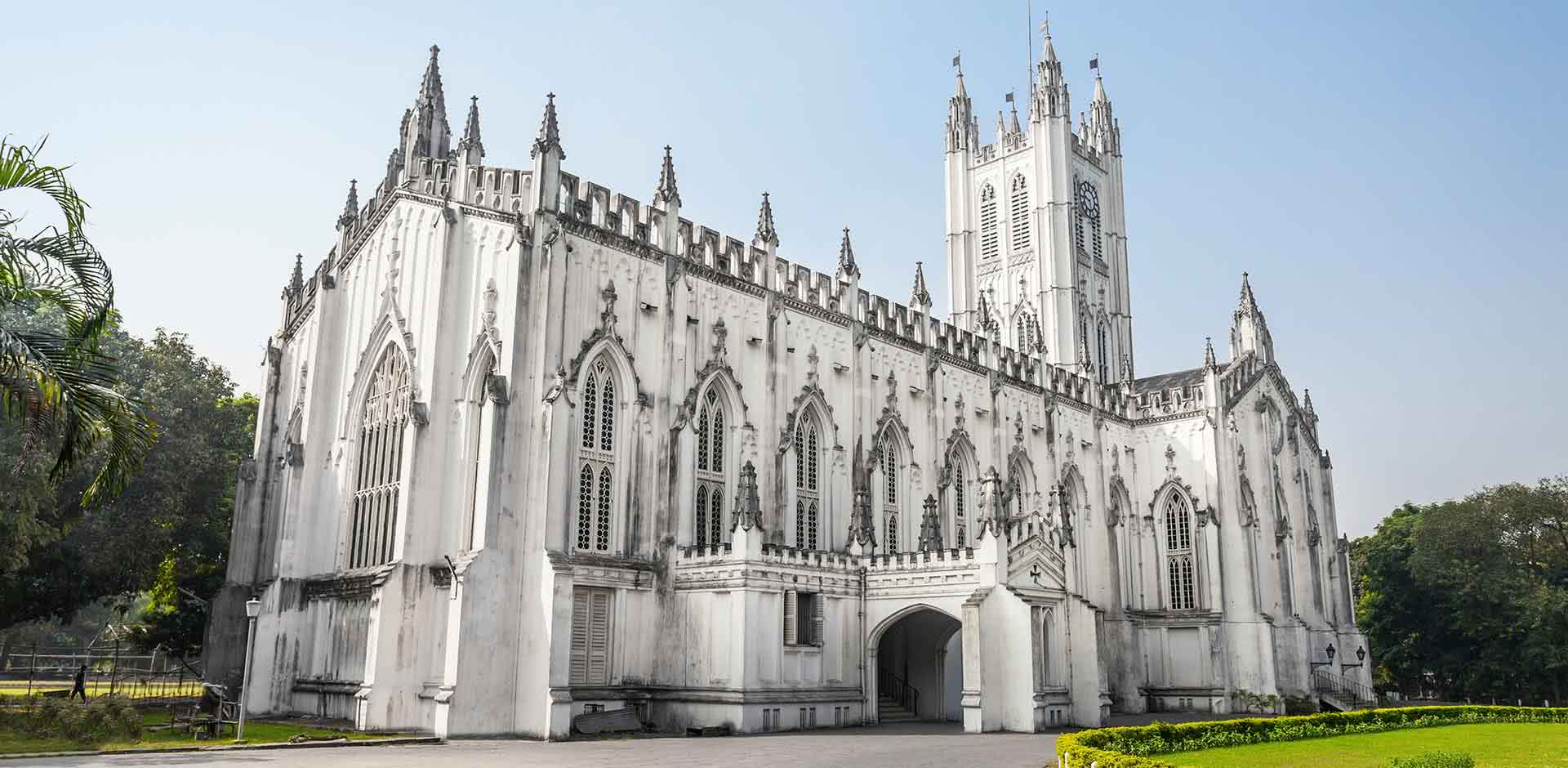 Day 3
Kaziranga National Park
Following breakfast, check out and prepare to fly to Guwahati. Upon arrival, a private car will transport you from the airport to Kaziranga National Park. Check in to the exclusive Diphlu River Lodge and settle in to your raised bamboo cottage, admiring your picturesque surroundings. Enjoy a custom dinner menu at the hotel and fall asleep to the tune of the jungle around you.
Day 4
Kaziranga National Park
Wake to the sounds of stirring birds and beasts and prepare for a full day of touring the World Heritage Site that is Kaziranga National Park. This morning, go on a forest trek accompanied by an expert naturalist. This two to three hour excursion requires special permission and will have you on the ground in Kaziranga National Park in search of wildlife. After lunch, you will have the opportunity to get up close and personal with some of the park's elephants. Accompanied by their handlers, you will be able to bathe the elephants in the river and learn firsthand what it is like to be an mahout.
Day 5
Kaziranga National Park
Enjoy a hearty breakfast and prepare for another full day ahead. Set out this morning on the Brahmaputra River in search of the increasingly rare South Asian river dolphins. Sail first to an 11th century Hindu temple before attempting to spot the dolphins native to the region's riverways. In the afternoon, stop off in the city of Tezpur, which is considered to be the cultural capital of the Assam state.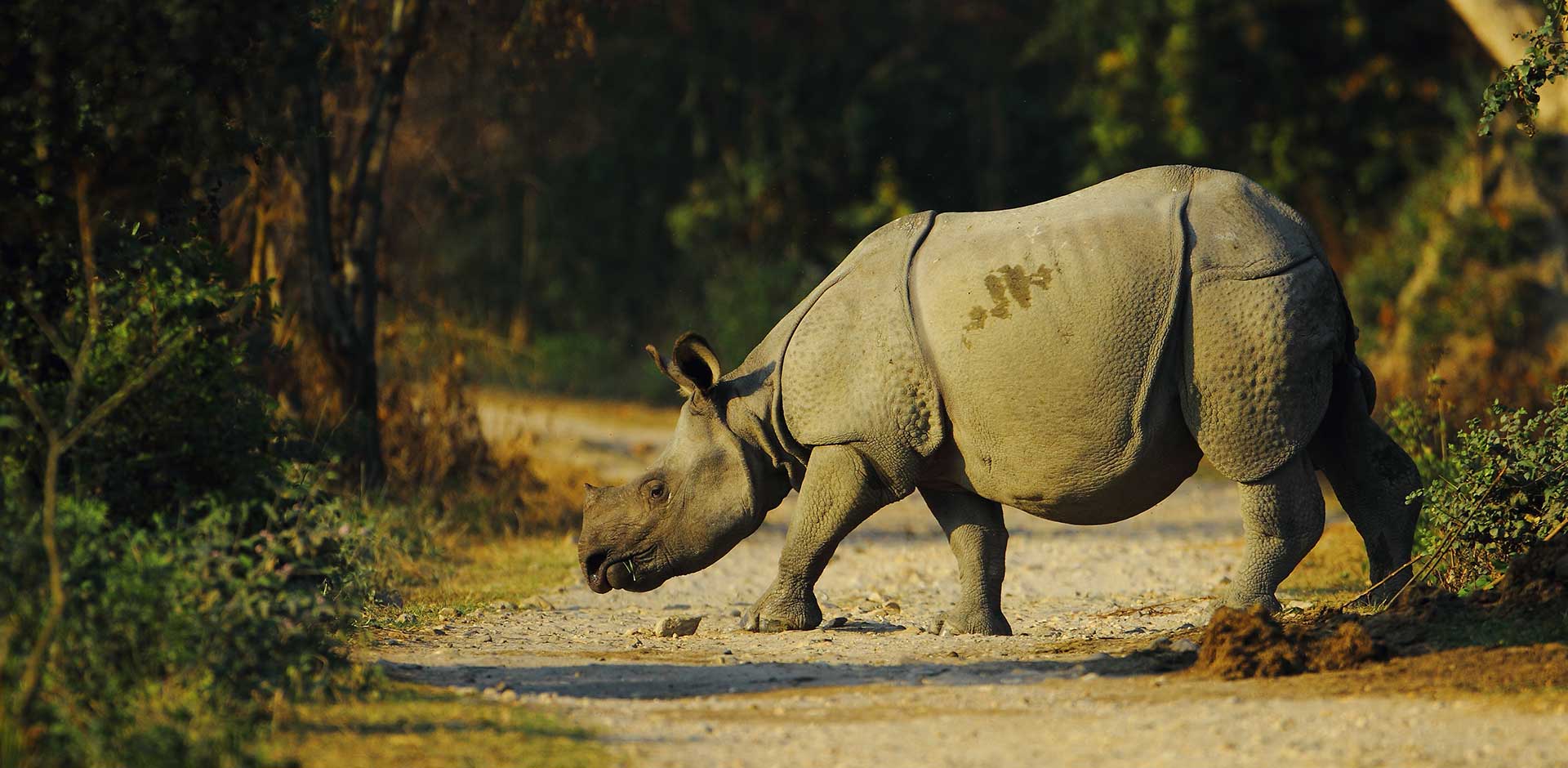 Day 6
Jorhat
After breakfast this morning, you will be driven approximately two hours east to the city of Jorhat, regarded as the second most important city in Assam. It is the gateway to upper northeastern Assam and to the Nagaland state. Check into your room at the Burra Sahib's Bungalows, a former tea plantation which has maintained it's colonial estate atmosphere.
Day 7
Jorhat
Today you will be escorted by helicopter for a day trip from Jorhat to the Tawang Monastery in a remote region near the borders with Tibet and Bhutan. It is the largest monastery in India and the second largest in all of Asia. At an elevation of 10,000 feet, the monastery complex consists of over 50 buildings and is enclosed in a 2,000-foot wall. The Dalai Lama has visited the location several times since leaving Tibet in 1959. During your visit, you will receive a tour of the monastery and learn of the significance both regionally and around the world. Return this evening back to your accommodation in Jorhat.
Day 8
Jorhat
Travel by private car and boat to Majuli, one of the world's largest river islands. A naturalist will take you on a birdwatching tour; the island is rich with biodiversity. After birdwatching, take time to explore Majuli's 15th-century Assamese Vaishnavite monasteries. Spend the night once again at Burra Sahib's Bungalows.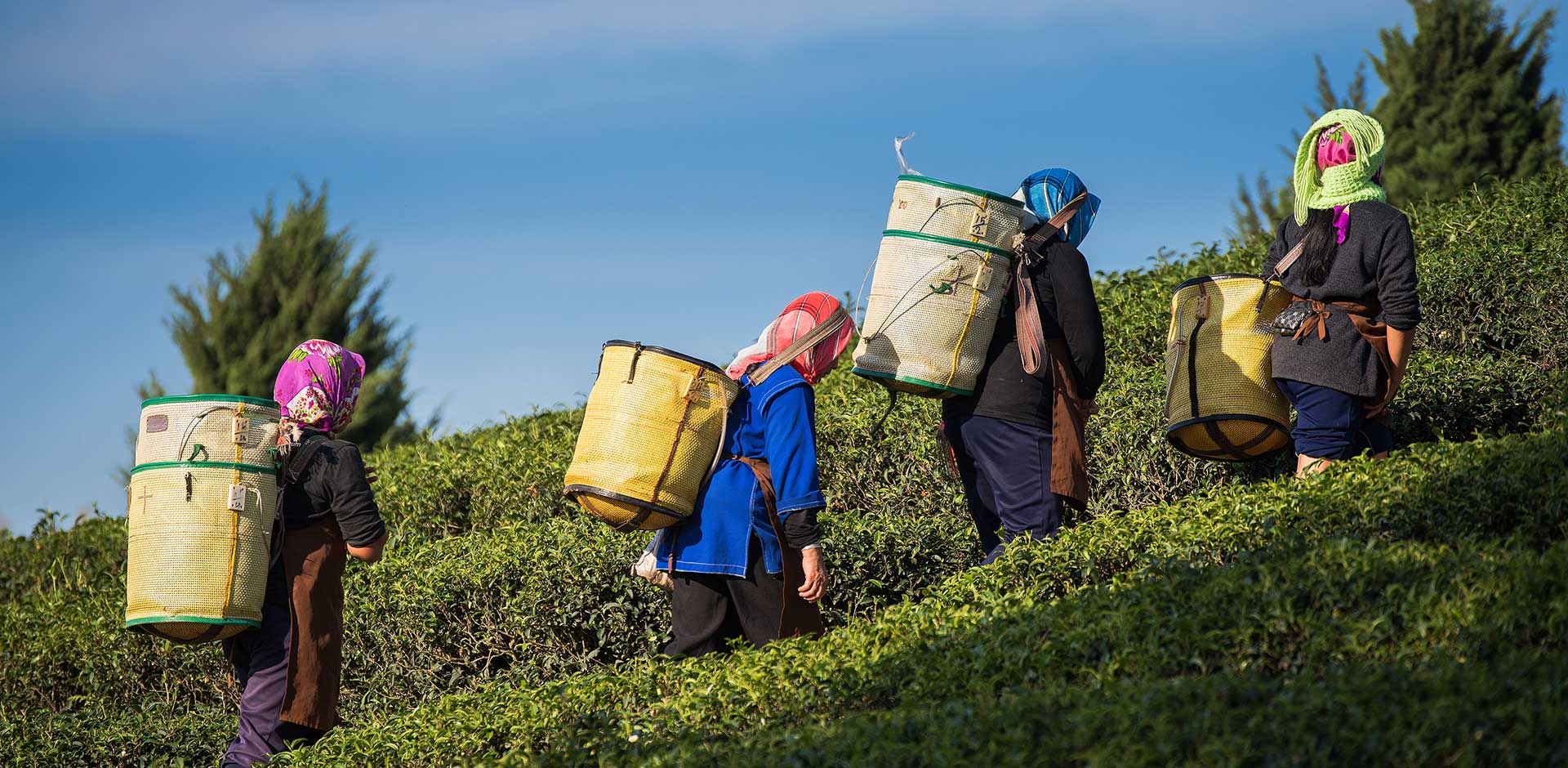 Day 9
Mon
Fly in style on your private helicopter from Jorhat to Mon, a remote region of the Nagaland State. Settle in to the luxury Tented Camp and relax for the rest of the day. Enjoy a meal at your hotel and retire to your tent, with its hot water and private bathroom, for the night.
Day 10
Mon
Spend today sightseeing and learning about Mon and the surrounding area. The region is best-known for its bloody history as home of the headhunting Konyaks. Here you will experience life far-removed from modernity, find traditional villages and tattooed warriors clad in loincloths, as you visit the surrounding villages of remote Mon. Overnight once again back at the Tented Camp.
Day 11
Kohima
Travel by helicopter from Mon to Kohima this morning. Kohima is the hilly capital of India's northeastern Myanmar-bordering state, Nagaland. Settle into another luxury Tented Camp and spend the rest of the day at your leisure.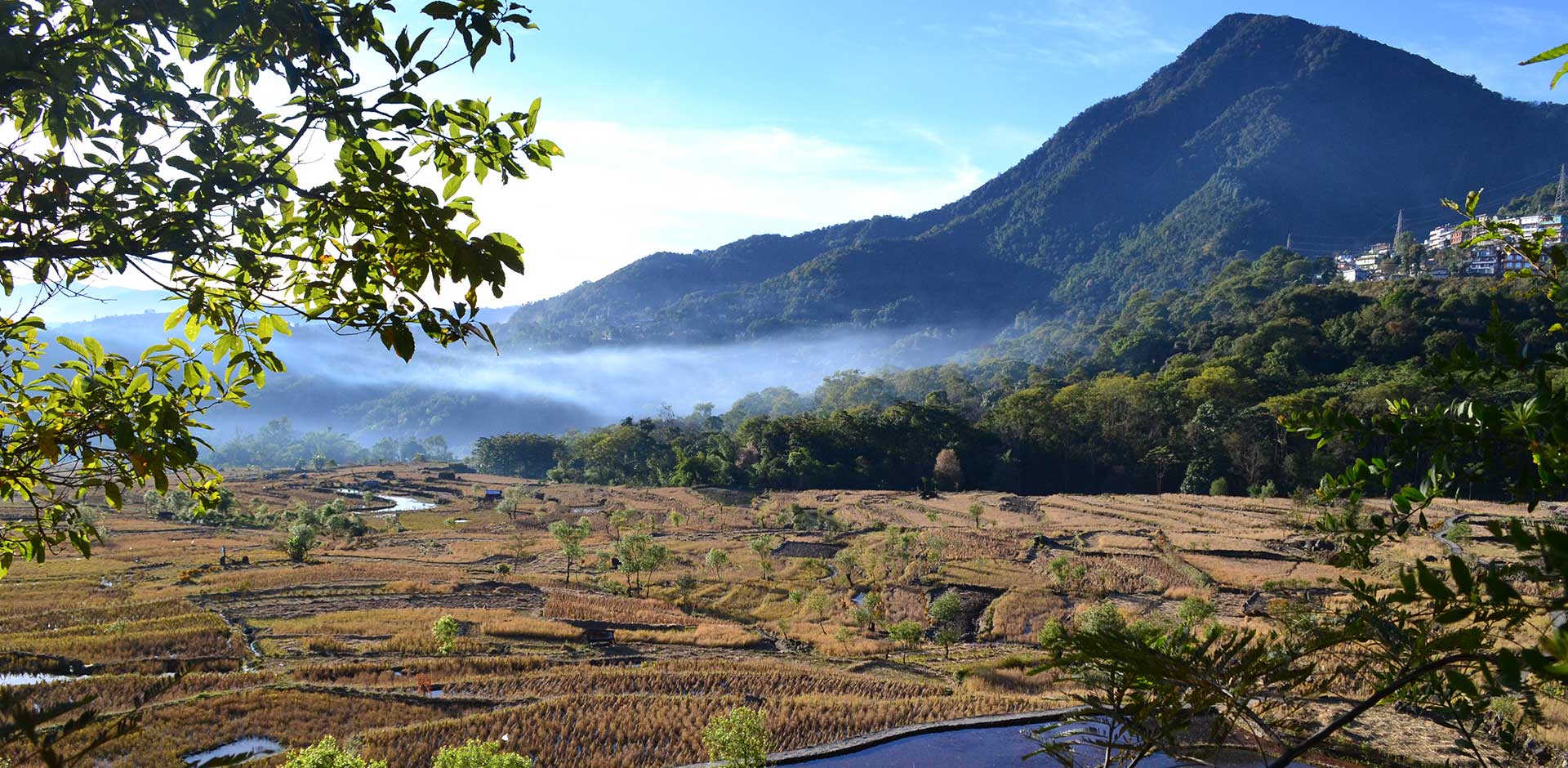 Day 12
Kohima
Spend today touring about culture-rich Kohima. Visit bustling, colorful sites such as the Naga Bazaar and learn from the collection of rare Naga artifacts at the Kohima Museum. Attend the Hornbill Festival, an annual, weeklong celebration of culture and tradition, showcasing each of the sixteen tribes of Nagaland. Take a fascinating glimpse into the past and hopeful view of a future of cultural preservation and continuity. Relax tonight at your camp.
Day 13
Kohima
After breakfast, pick up where you left off, touring Kohima. Next on the agenda is a visit to the local Naga villages surrounding Kohima. See history preserved and experience the village lifestyle of these ancient clans. Laced in history and culture, the villages of this hilly region present a fascinating glimpse into the past. Spend a final night in the comfort of the Tented Camp.
Day 14
Departure
Bid farewell to remote India from the skies during your helicopter ride from Kohima to Dibrugarh. Connect with your departing flight, either home or to your next exciting destination.
TERMS AND CONDITIONS
Price is based on double or twin hotel room occupancy and includes accommodation, transfers, car/driver, English-speaking guide, activities and entrance fees, breakfasts and some casual lunches while touring. Flights and optional special activities will be quoted separately. Most personal expenses, including dinners, alcoholic beverages, spa treatments and gratuities can be paid on the spot while traveling. Prices may vary depending on season, choice of accommodation and other factors.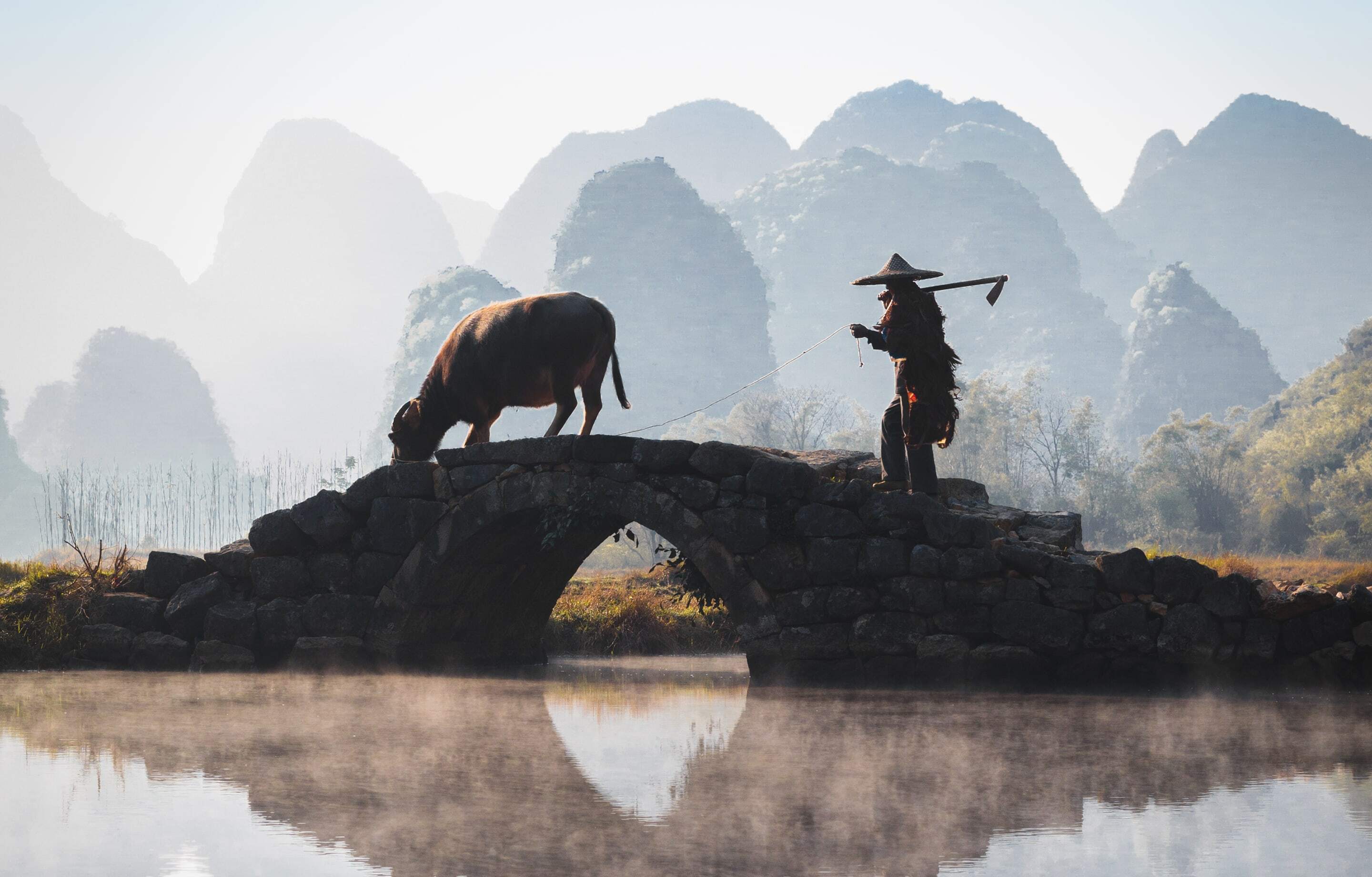 Why Remote Lands?
Exclusively Asia
With Remote Lands you'll travel with people who have made Asia the solitary focus of their own lifelong adventure. As our guest, you'll discover Asia on a journey that is completely, authentically your own, adapted from our own remarkable experiences and adventures over the years.
With Remote Lands you'll travel with people who have made Asia the solitary focus of their own lifelong adventure. As our guest, in the continent that our north American founders Catherine and Jay have adored and explored for decades, you'll discover Asia on a journey that is completely, authentically your own, adapted from our own remarkable experiences and adventures over the years.
Travelogues
An Asia-focused magazine brought to you by Remote Lands – a platform for adventure, luxury, and authenticity from experts and explorers around the continent.
What Others Say
Here is a small selection of the kind words our guests have said about us, as well as features by journalists and travel writers.
From the moment I happened upon the REMOTE LANDS website over a year ago, browsed the options, I knew that this would be well worth it. The entire staff is nothing less than professional with service that made us feel like royals.
This was truly the trip of a lifetime. Magical destinations, the most luxurious hotels in the world, and the most wonderful travel companions we could've wished for. We were treated like family everywhere we went and we have 14 new best friends.
We have used some of the top rated travel specialists all over the world and, without question, Catherine Heald and Remote Lands are at the very top of the list!