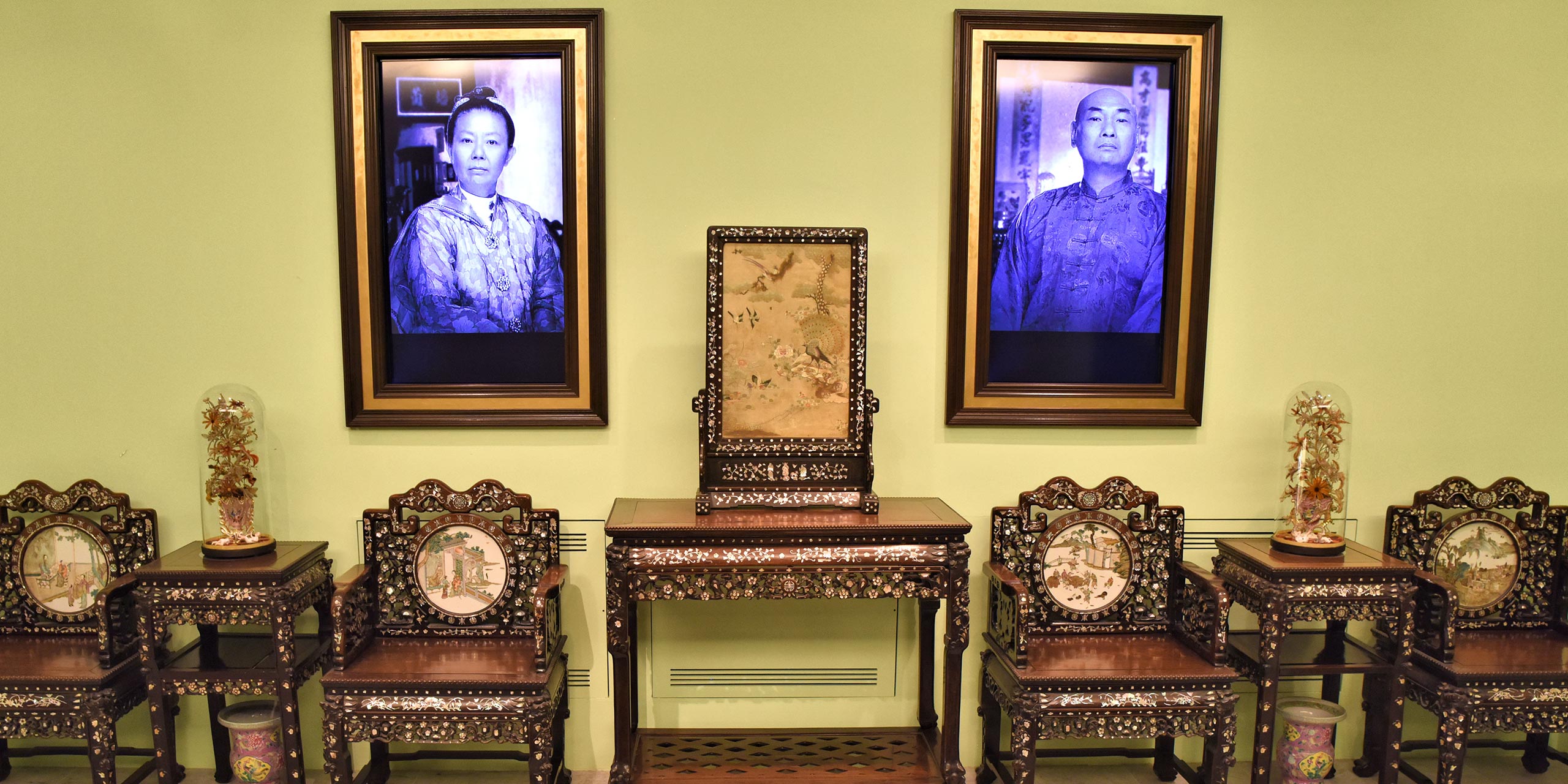 Intricate woodwork flanks floral motifs, concentric mosaics, Chinese calligraphy, delicate stucco, complex tiling, gilded panelling, vivid carpets, extravagant curtains, and stained-glass windows. All these design elements are colliding before me. Inside just one room.
Minimalism has become commonplace in Western countries, with homes, hotels and restaurants decorated sparsely and in muted tones. While I appreciate that simplicity, I'm also mesmerised by the sensory overload of Peranakan interior design.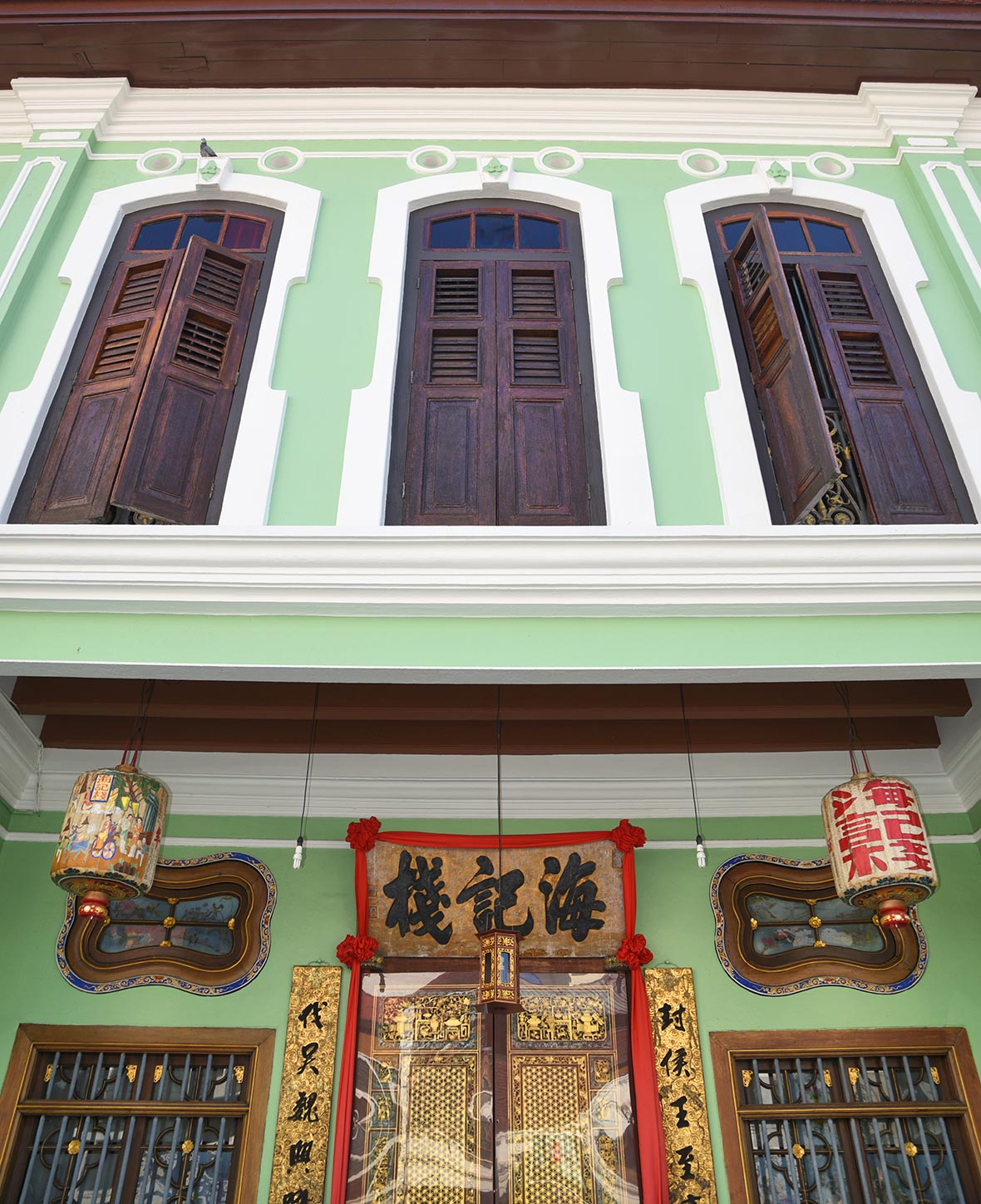 That riot of colours, patterns and features washed over me when I entered the Pinang Peranakan Mansion in Georgetown, Penang. Built in the late 1800s, this building is now a museum which showcases the flamboyant tastes of the Peranakans, one of the most distinctive and fascinating peoples of South-East Asia.
This opulent home has barely changed in appearance over the past century. Within its many ostentatious rooms and halls are more than 1,000 antiques and collectibles from the late 19th and early 20th century, creating a time capsule of the Peranakan lifestyle.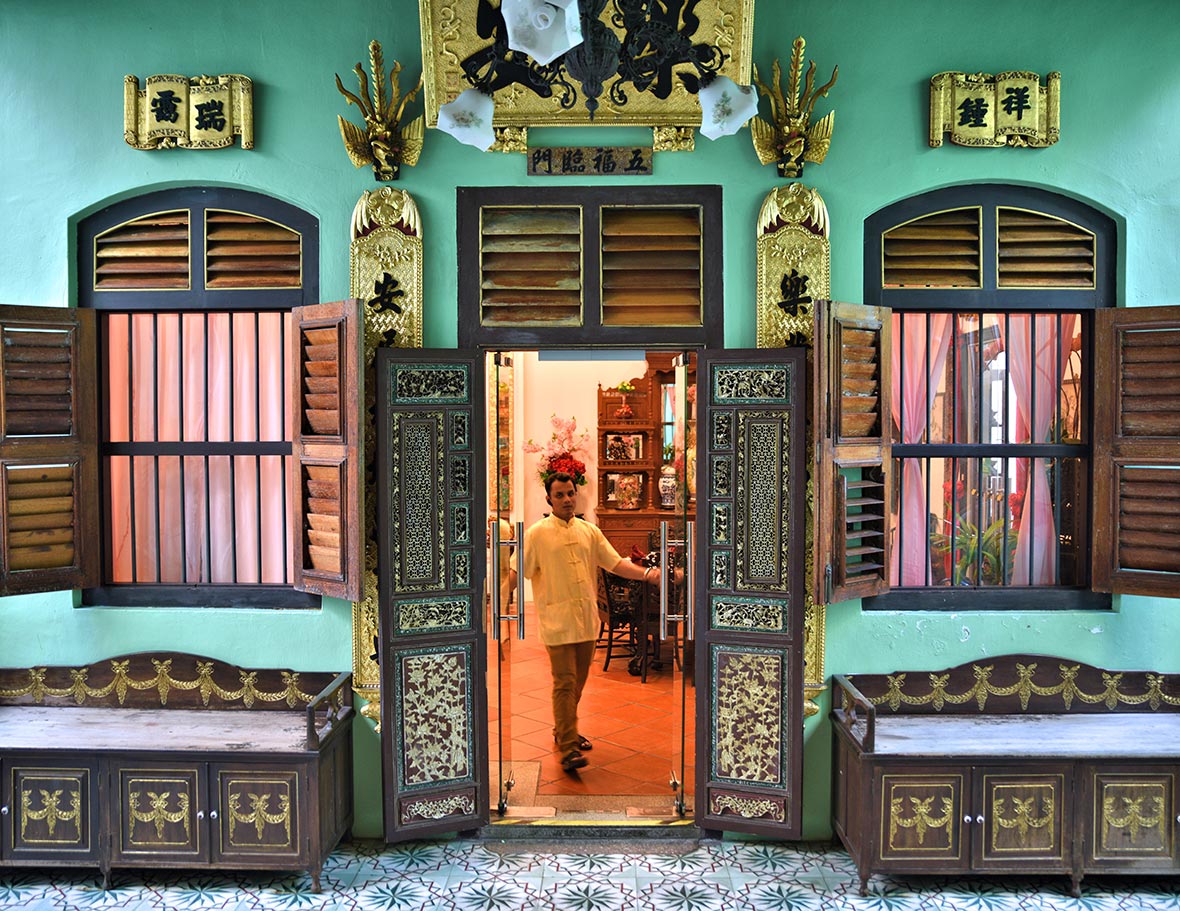 The Peranakans are ancestors of southern Chinese men who moved to South-East Asia from the 1400s and married local women, creating a culture that fused Chinese, Malay, Thai, Indonesian, Portuguese, and Dutch customs. It was in the 1400s that the first truly large wave of Chinese men emigrated to this region.
At that time, Chinese merchant vessels were doing a roaring trade on the seas of South-East Asia. Some of these seamen stayed behind and built new lives. By the mid-1400s, there were many people of Chinese ethnicity living in Malacca, the Malay city which at that time was a key seaport and the hub of a powerful Islamic dynasty.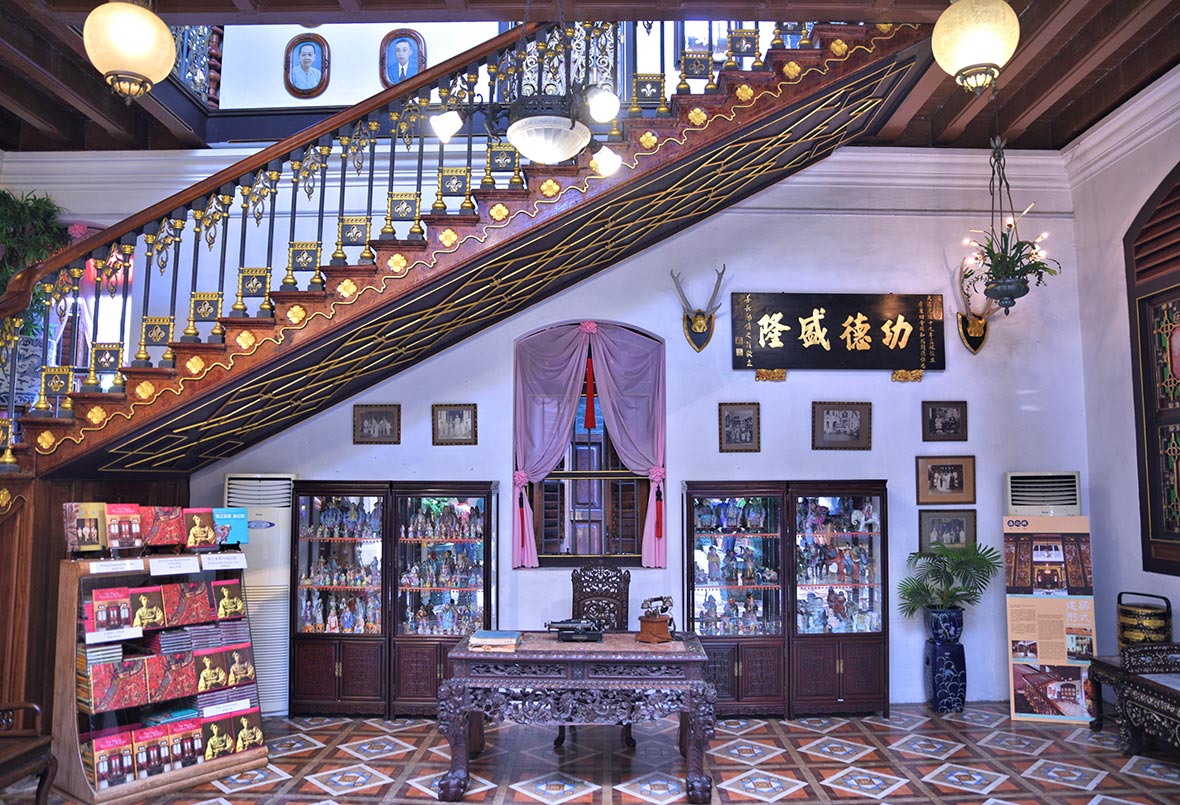 That was when the Sultan of Malacca, Mansur Shah, married a Chinese princess, who arrived in Malaysia with hundreds of people from southern China. They are the first Peranakans. It wasn't until the mid-1600s, however, that this community boomed and began to have a major influence.
The collapse of the Ming Dynasty in 1644 prompted a surge of emigration from southern China, with tens of thousands of Chinese men sailing to South-East Asia, where they found Thai, Malay, or Indonesian wives. From these relationships the Peranakan community swelled.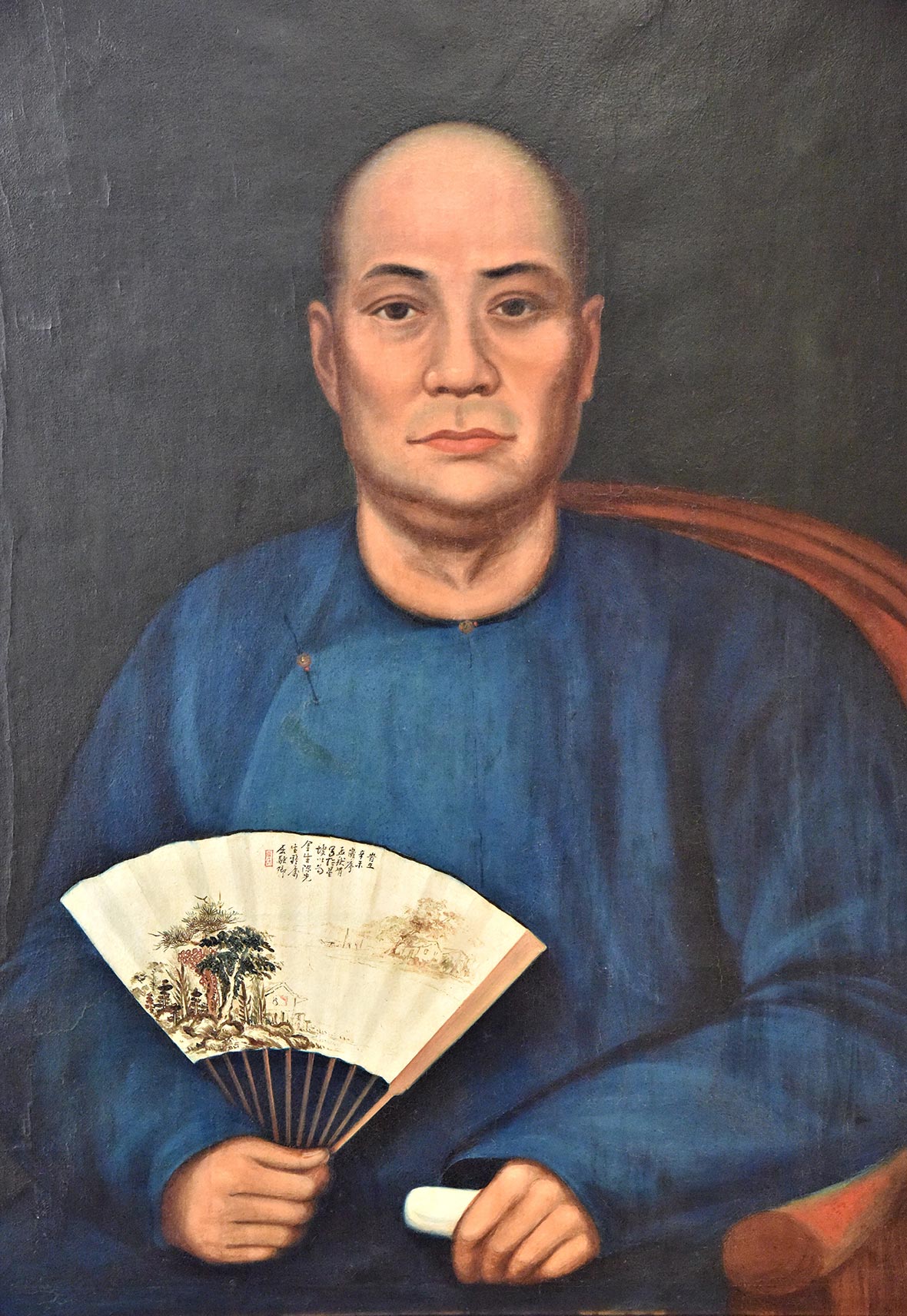 By the mid 1800s, this group had a major presence in Singapore, northern Indonesia, Penang, and southern Thailand, particularly Phuket, where their influence remains strong in the picturesque Phuket Town. Throughout these regions they were called Baba and Nyonya, referring to Peranakan men and women, respectively.
Many were wealthy, thanks to ventures in banking, real estate, and maritime trade. Most were recognisable due to their exuberant outfits. Peranakans became admired for their distinctive, attractive fashion sense, marked by bold colours, ostentatious jewellery, and bead-encrusted shoes.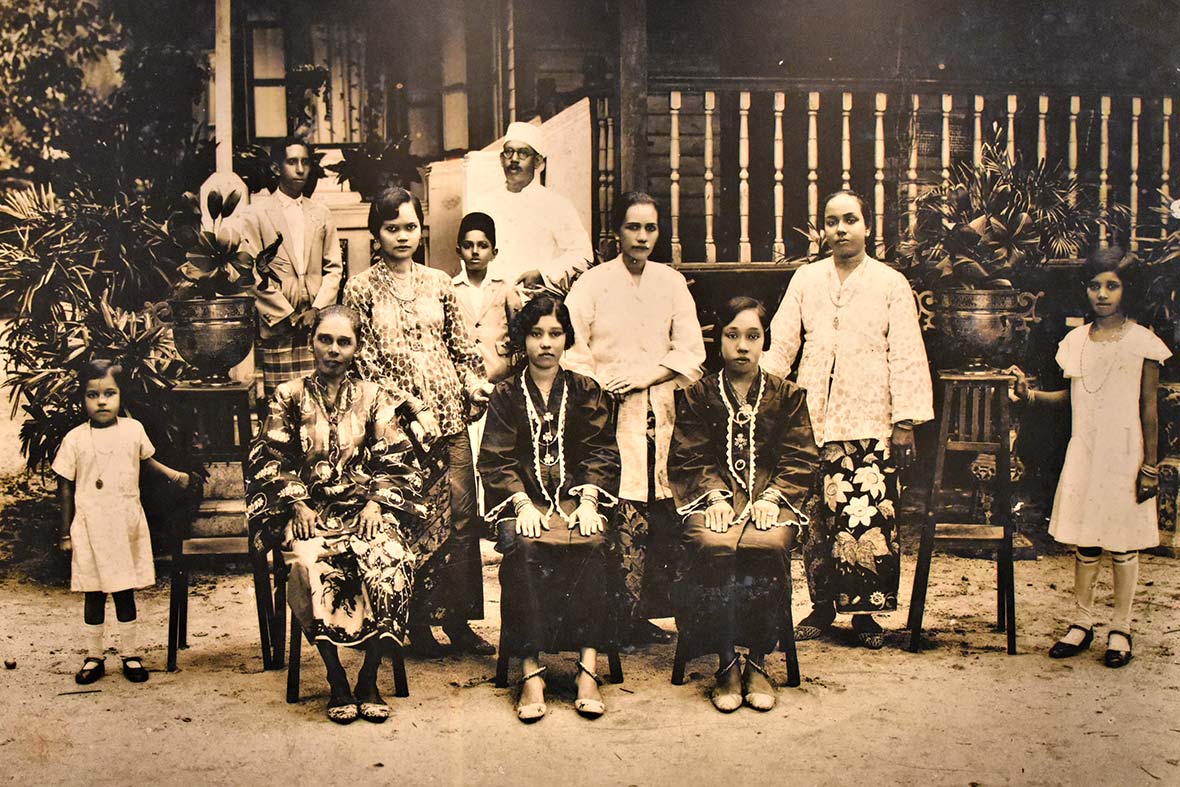 Tourists can admire examples of this clothing and footwear at facilities across the region. They are now exhibited at the Pinang Peranakan Mansion, the Phuket Baba Museum, Malacca's Baba and Nyonya Heritage Museum, and the Peranakan Museums in both Phuket and Singapore.
The Phuket Baba Museum is in the historic centre of Phuket Town. This area attracts tourists thanks to the photogenic nature of its Sino-Portuguese architecture, which was popular with rich Peranakan families. A synthesis of Chinese and Portuguese styles, it was exemplified by that dense assortment of design elements I described at Pinang Peranakan Mansion.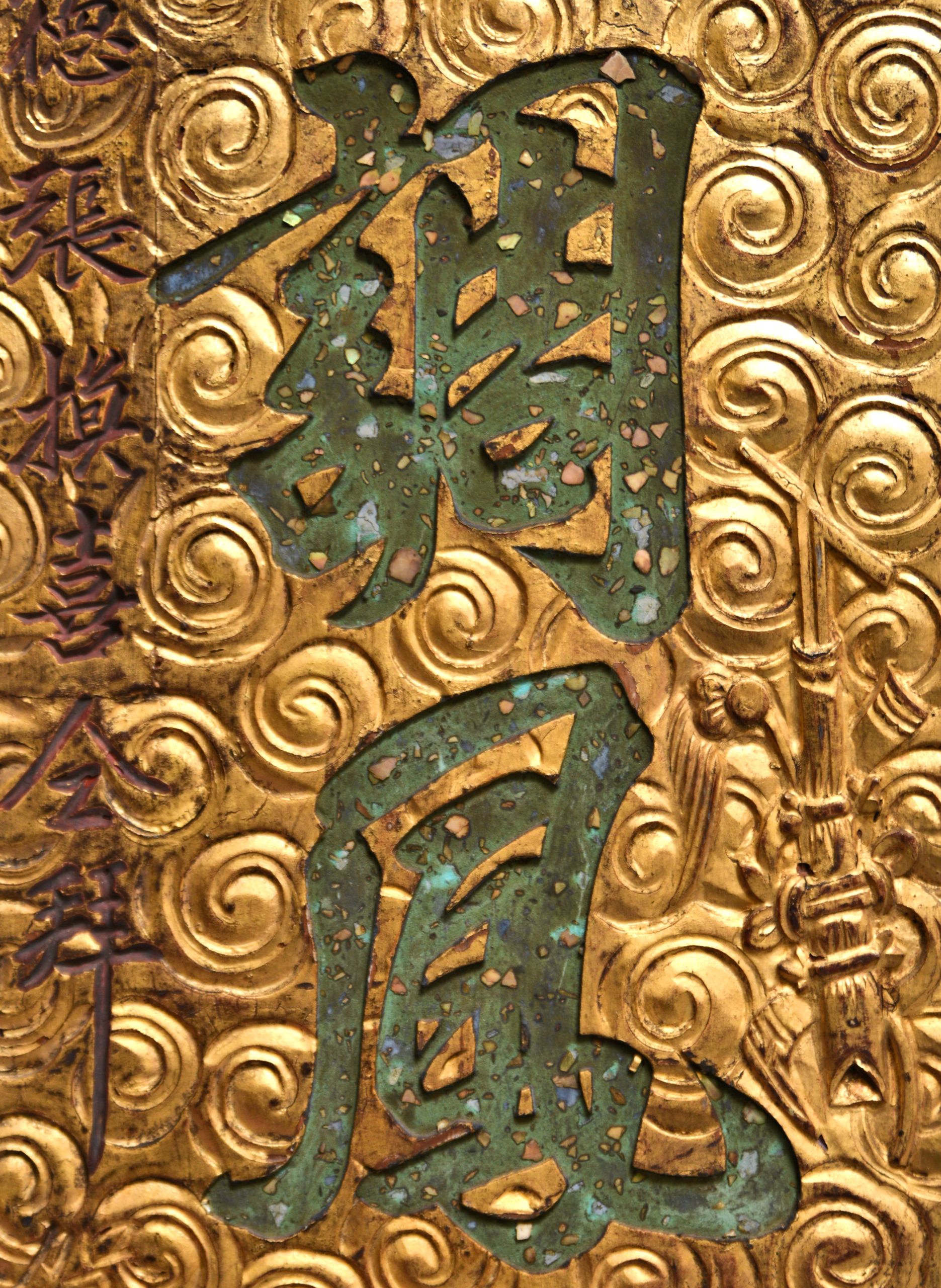 Phuket Town has perhaps the finest cluster of Sino-Portuguese buildings in the entire region. Many have been carefully restored and are occupied by hotels, coffee shops, souvenir stories and art galleries. Lucky tourists may even get a glimpse of Phuket Town's living Peranakan culture. Several times a year, Chinese lion dances and Thai-style street parades shimmy down the streets to mark Peranakan weddings, which are famously grandiose affairs.
As I learned at Singapore's comprehensive Peranakan Museum, a century ago these weddings could last up to 12 days. Their dates are coordinated with the date of birth and time of birth of both the bride and groom. The wedding venue, meanwhile, is typically decorated using a specific colour palette­­­–red, orange, pink, yellow and gold–that grants the newlyweds good fortune.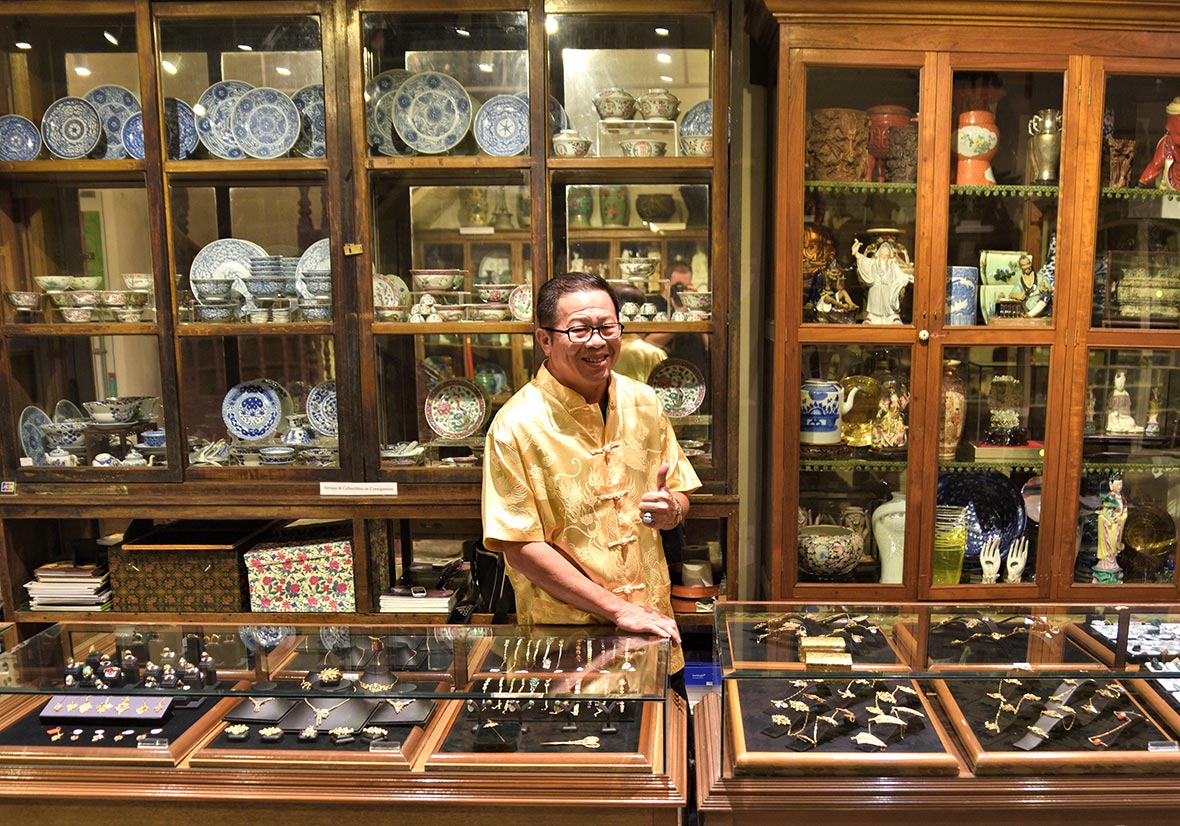 This museum, in a commanding heritage building on Singapore's Armenian Street, has the world's largest collection of Peranakan artefacts. These items of furniture, jewellery and clothing are neatly laid out across three floors, alongside many information boards which explain Peranakan history and customs.
It also details my favourite product of Peranakan culture, the addictive food. Combining Chinese and Malay cooking techniques and recipes, Peranakan food uses ingredients like chillies, shrimp paste, fermented soybeans, and coconut milk in hearty dishes such as laksa lemak noodle soup, and babi pongteh braised pork belly. It's not a cuisine you could safely eat every day unless you have an ultra-fast metabolism. But it is bold and memorable. Two descriptors which sum up the Peranakan culture.