Example Itinerary
Cruising Indonesia with Aman: Eight Days on the Equator
Starting in the far eastern Indonesian coastal city of Sorong, this eight-day cruise takes you across arguably the country's most spectacular region, made up of thousands of island and islets dotted around the equator. Along the way, there is ample opportunity to dive, snorkel or just swim, exploring the reefs and rich supply of sea life down below. After cruising to the popular diving spot at Mioskon, the tour makes its way on to Yanggefo (where you'll be spending the night in the wildnerness), Aljuibay and the Kaweand - right on the equator. Take a dip in the famous azure-blue lagoons at Wayagfor, before mustering up the energy to scale the 5,000-foot Mt Pinditoto. The tour winds down near Yanggefoand - where you'll spend another night under the stars - eventually reaching the final destination of Sorongfor, a great spot for manta spotting with your snorkel set.
This itinerary is an example. It's designed to inspire you and provide you with thoughtfully curated ideas. You can choose to do this exact itinerary or completely personalize it. All trips are 100% bespoke.
Highlights
Aman: An ultra-luxe brand known for its boutique properties, quiet elegance, and superb service takes you on a world-class expedition on the sea.
Remote Villages: Sail to faraway islands and visit the remote local villages. Learn about their community and way of life.
Swimming with Mantas: Explore the waters around Sorong which is well-known for its abundance of mantas. Jump into the water and swim alongside these graceful creatures.
Day-by-Day
Day 1
Mioskon
Arrive in the far-eastern Indonesian coastal city of Sorong for your transfer on to the Amandira ship – your home for the next week or so. A warm welcome from the crew awaits along with a quick lunch before embarking on the cruise. The first six-hour stretch heads to Mioskon, passing many spectacular islands along the way, most notably 'Batantaand Krias'.
Day 2
Yanggefo
Awake to the spectacular scenery around Mioskon and Waigeoin before enjoying a light breakfast on board. Much of the day's activities involve being on – or in – the water as you dive, snorkel and cruise around 'Waigeo', passing by local villages with lunch included on the way. The final destination is the magnificent Yanggefo, where there's further chance for snorkeling, diving or kayaking around the mangroves. This second night will be spent away from the boat, in the wilderness of Yanggefo.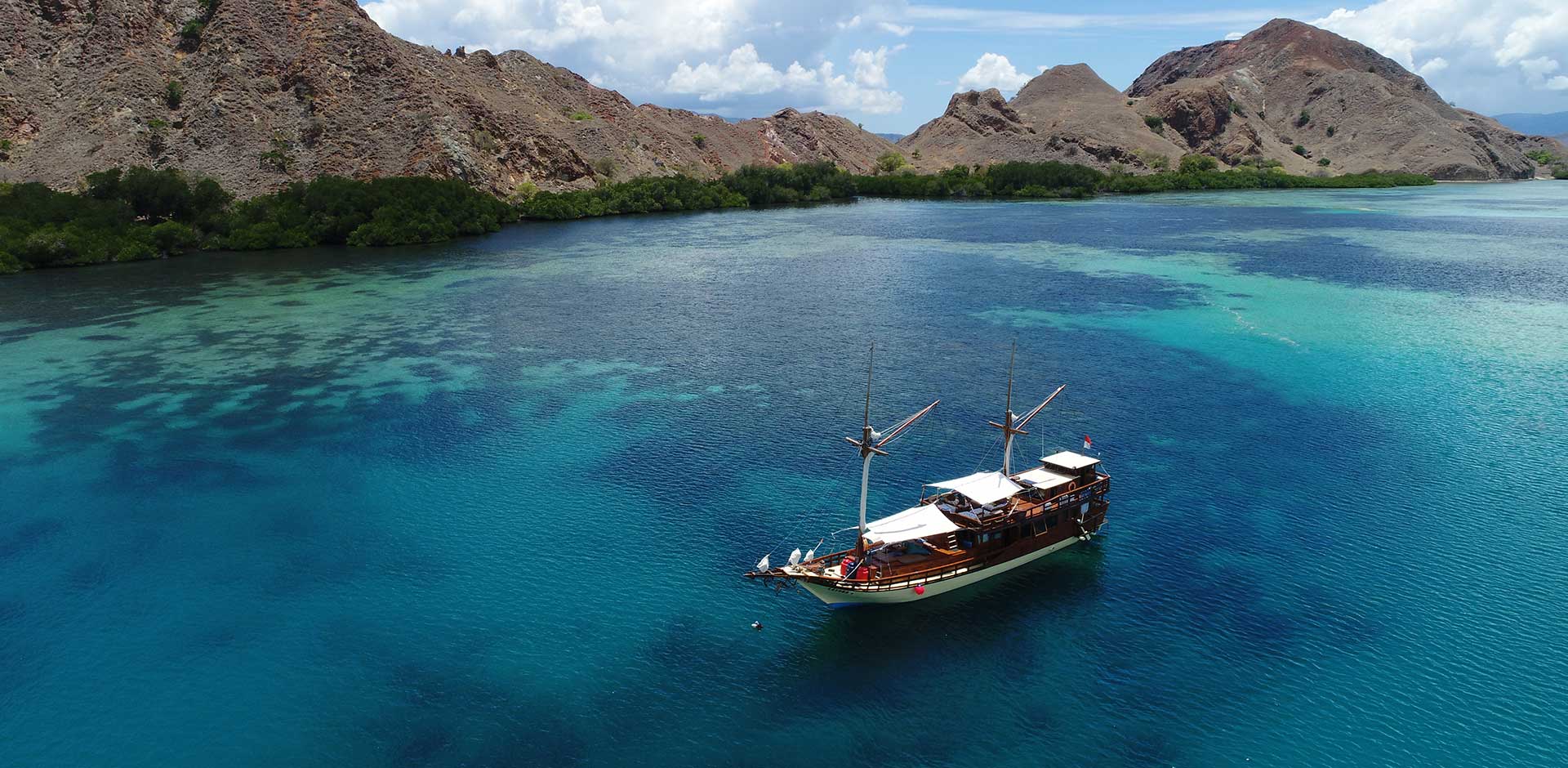 Day 3
Aljuibay
Wake up to the birdsong of the many different species that have made this area home. After breakfast, there is the option to dive, snorkel, swim or kayak around the nearby waters. This will give you a chance to let off some steam before a three-hour journey cruiser to Alguibay, a journey that passes with several isolated islands for which Raja Ampat is so famous. At Alguibay, there's more time set aside for diving – or you can just relax on the decks.
Day 4
Kaweand
A morning visit to a pearl farm awaits after breakfast. Visiting this interesting stop-off is a chance to learn more about how this lucrative industry works directly from its source, and you'll see how the pearls are extracted from their 'mother'. Afterwards, there's more snorkeling or diving at one of the select spots before setting course for Kaweand and the equator islands in the afternoon. Cross the equator before anchoring up for another night on board.
Day 5
Wayagfor
After a night of gently being lulled by the ocean waves directly on the equator, jump in the water again to explore the abundance of sea life and reefs down below. The following part of the day takes you on to Wayagfor – a particularly picturesque spot with a series of azure lagoons – great for more snorkeling and diving.
Day 6
Mt Pinditoto/Yanggefoand
Disembark the vessel for dry land; make sure you get your fill at breakfast as this morning's activity involves scaling the magnificent Mt Pinditoto. Enjoy the breathtaking views from the top before heading back down for some more action in the water. After lunch, set course during the mid-afternoon for Yanggefoand; it's here where you'll be spending the night underneath the mangroves.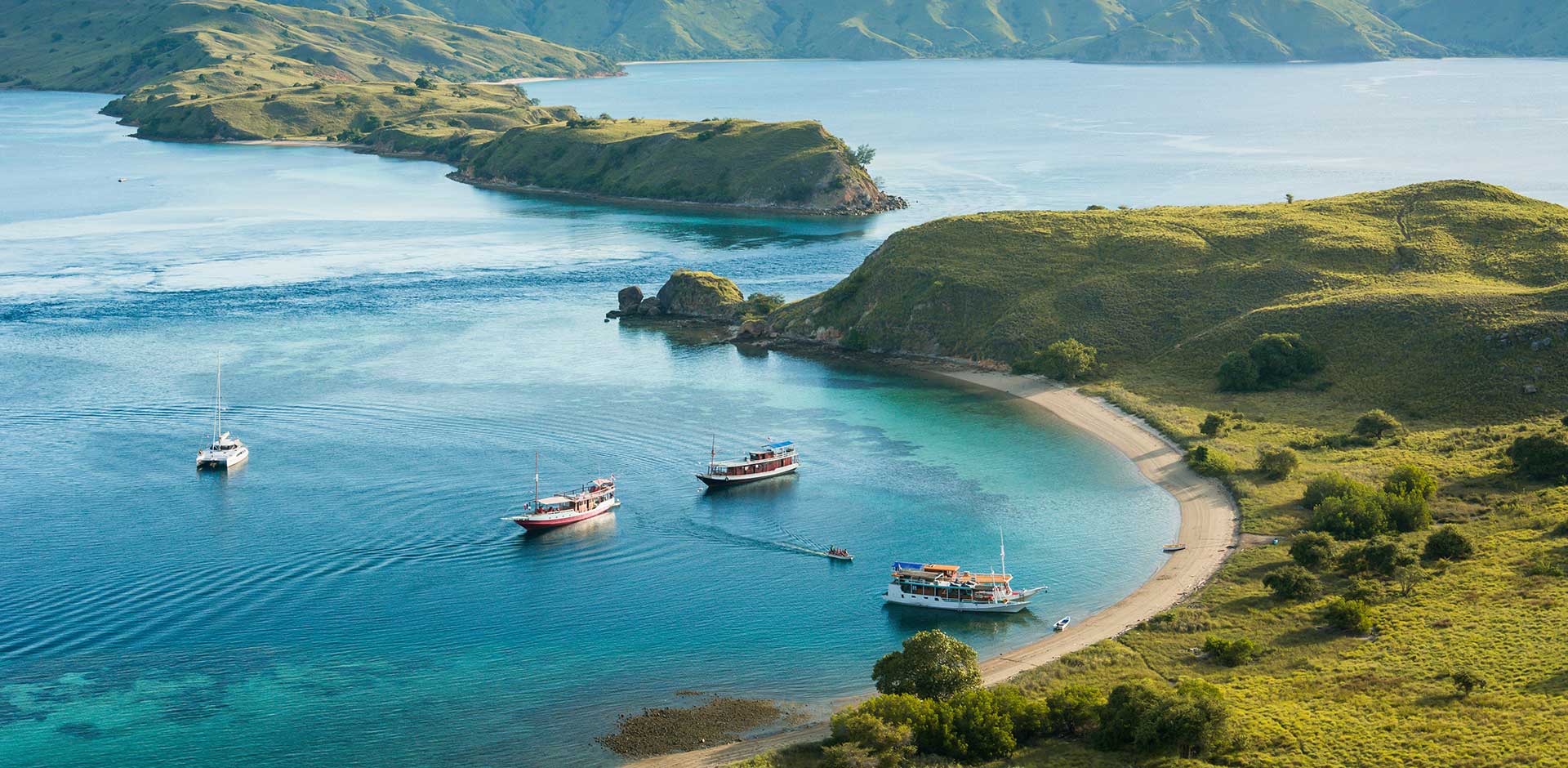 Day 7
Sorongfor
The morning cruise takes you onto a nearby spot well-known for its abundance of mantas. You'll be able to jump in the water with them as they don't hurt (although they can grow up to five meters in 'wingspan'). After lunch, it's back to the comfort of the boat, which makes its way towards Sorongfor for overnight anchorage.
Day 8
Departure
This eighth day marks the end of this cruise around Indonesia. Take time for breakfast, pack up your things and say goodbye to the friendly crew who have looked after you for the past week. The tour includes all onwards transportation to the airport, where you can catch a flight to your next destination of choice.
TERMS AND CONDITIONS
Price includes accomodation on yacht for 7 days, services of captain and crew, use of dive equipment and services of dive master, use of on-board water sports equipment, non-alcoholic beverages and all meals aboard Amandira. Flights and optional special activities will be quoted separately. Most personal expenses, including dinners, alcoholic beverages, spa treatments and gratuities can be paid on the spot while traveling. Prices may vary depending on season, choice of accommodation and other factors.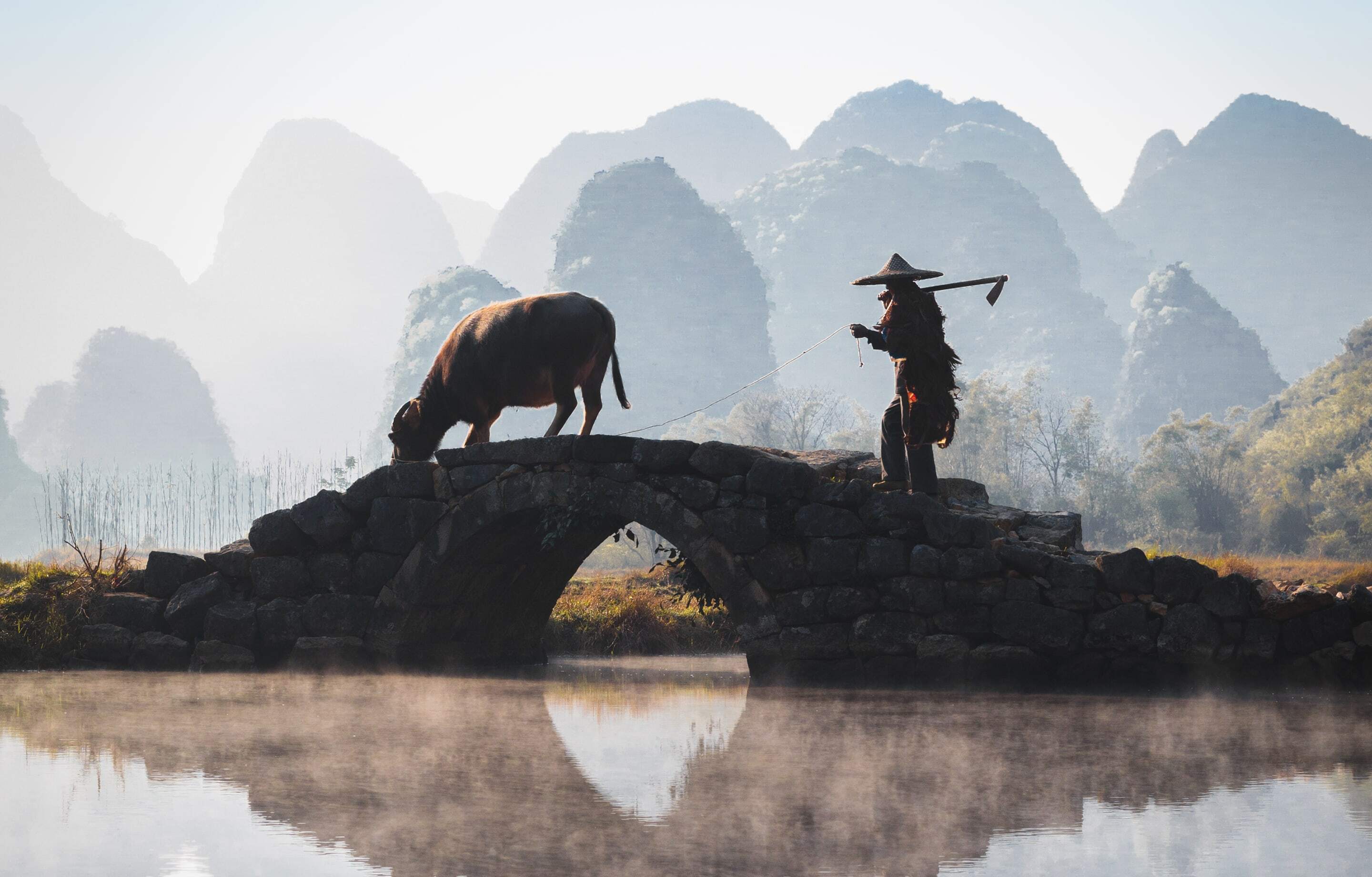 Why Remote Lands?
Exclusively Asia
With Remote Lands you'll travel with people who have made Asia the solitary focus of their own lifelong adventure. As our guest, you'll discover Asia on a journey that is completely, authentically your own, adapted from our own remarkable experiences and adventures over the years.
With Remote Lands you'll travel with people who have made Asia the solitary focus of their own lifelong adventure. As our guest, in the continent that our north American founders Catherine and Jay have adored and explored for decades, you'll discover Asia on a journey that is completely, authentically your own, adapted from our own remarkable experiences and adventures over the years.
Travelogues
An Asia-focused magazine brought to you by Remote Lands – a platform for adventure, luxury, and authenticity from experts and explorers around the continent.
What Others Say
Here is a small selection of the kind words our guests have said about us, as well as features by journalists and travel writers.
From the moment I happened upon the REMOTE LANDS website over a year ago, browsed the options, I knew that this would be well worth it. The entire staff is nothing less than professional with service that made us feel like royals.
This was truly the trip of a lifetime. Magical destinations, the most luxurious hotels in the world, and the most wonderful travel companions we could've wished for. We were treated like family everywhere we went and we have 14 new best friends.
We have used some of the top rated travel specialists all over the world and, without question, Catherine Heald and Remote Lands are at the very top of the list!