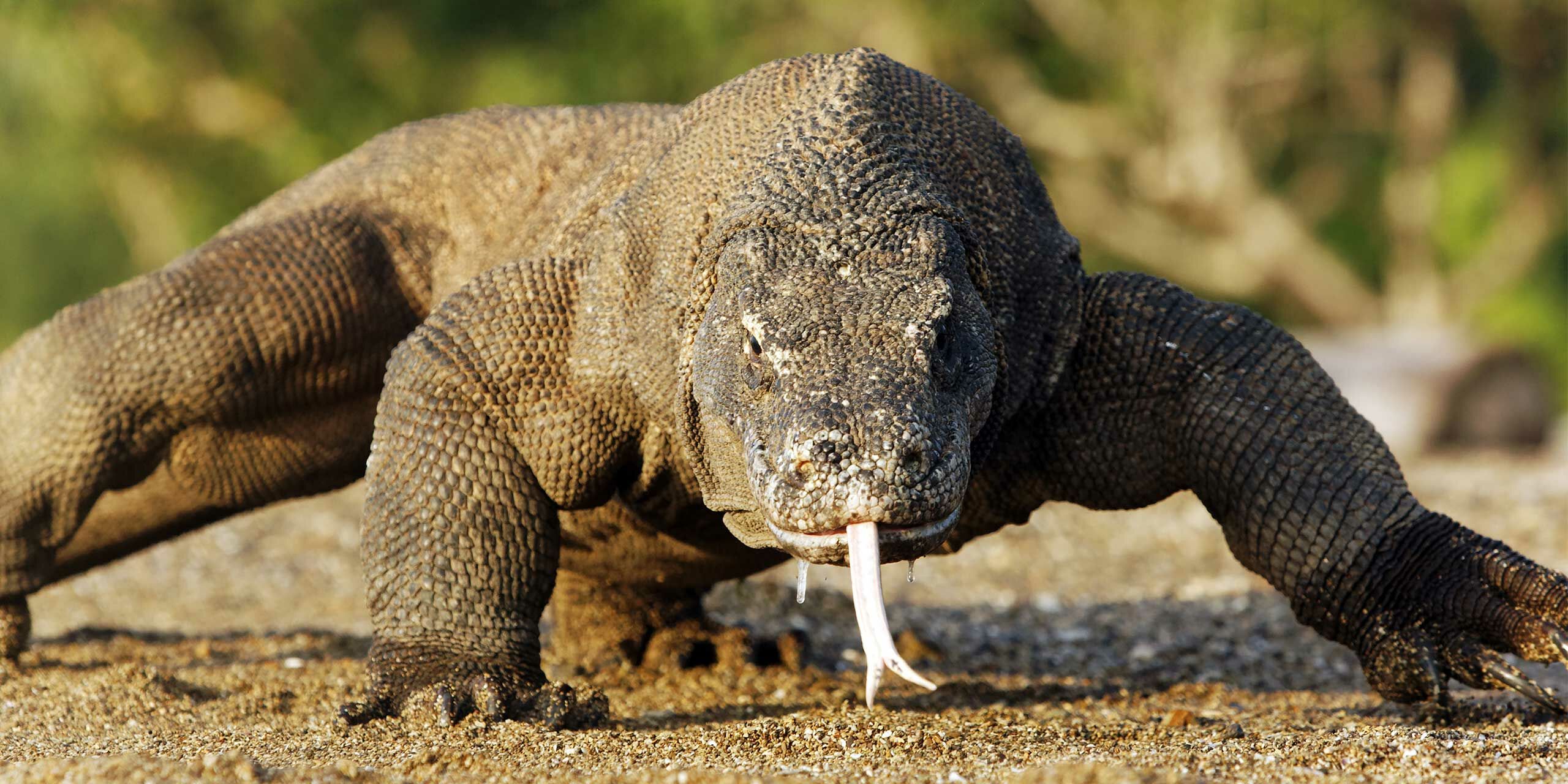 Old maps would declare, hic sunt dracones, translated to "Here be dragons." This meant that you were entering an unexplored area of the map. Komodo isn't unexplored. It just actually has dragons.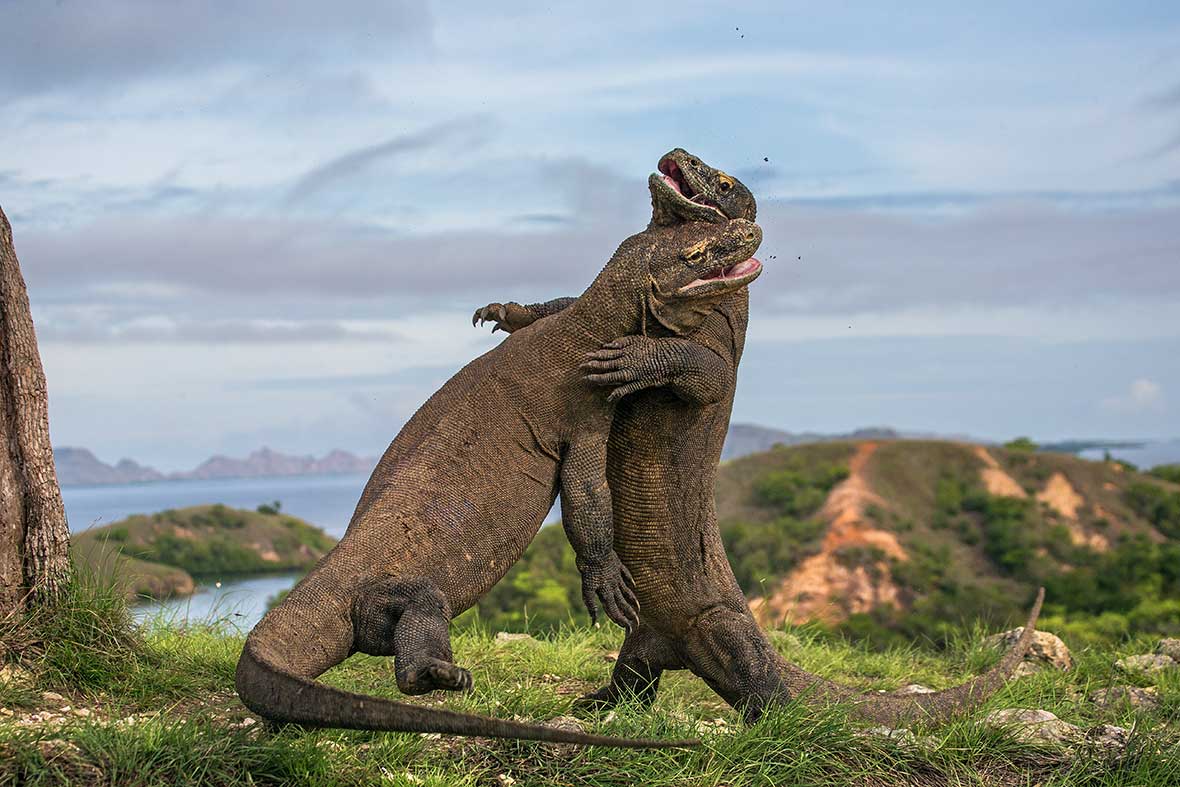 Beloved by both nature lovers and grade schoolers, the Komodo dragon is surrounded in myth and mystery: a bacteria-laden mouth full of serrated teeth, 4 million year old species, and the world's largest lizard weighing more than 150 pounds.
Seeing these creatures both captive and in the wild is on the bucket list for so many wildlife enthusiasts, and the very lucky might even find them hunting or the males competing in a brutal contest of strength.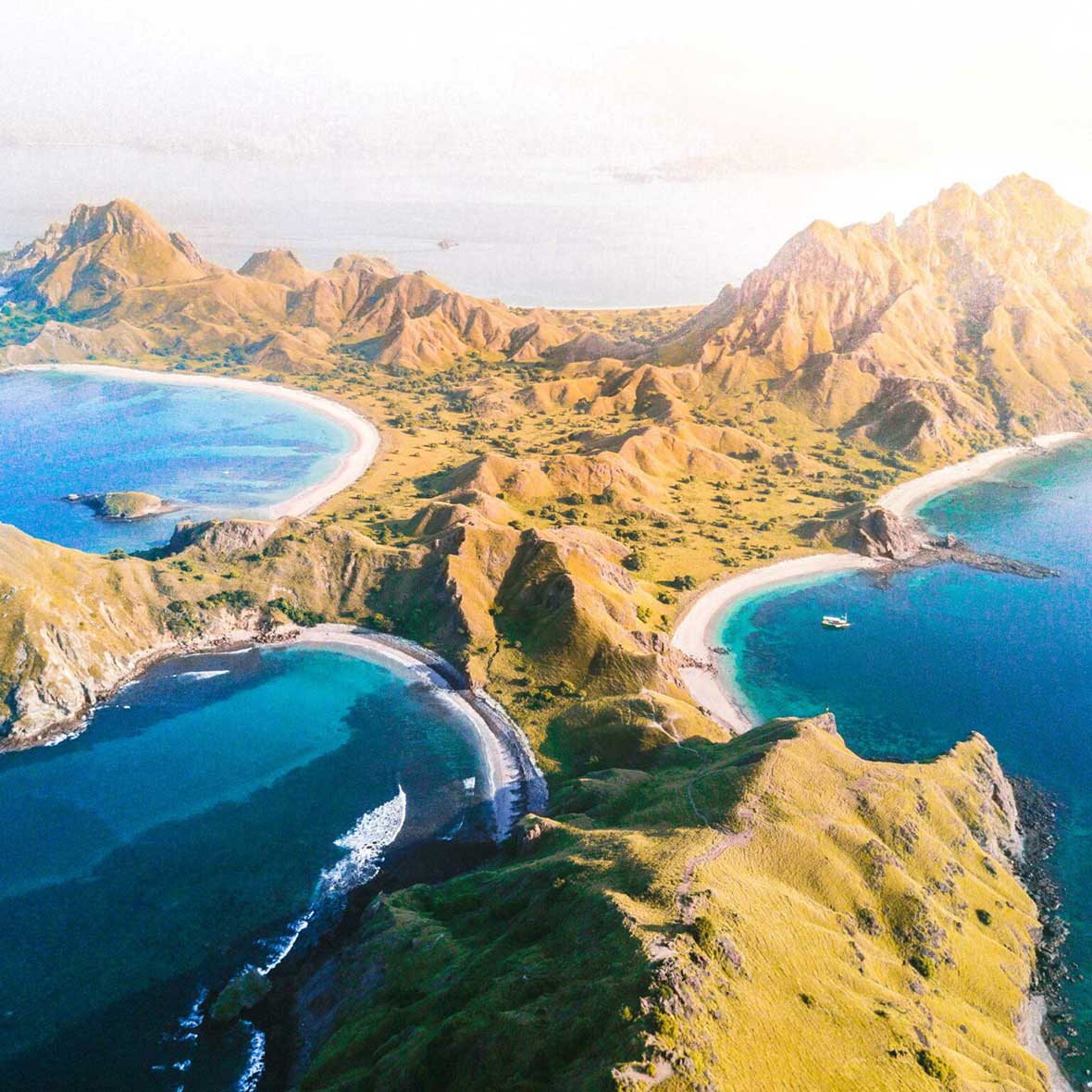 On land, travelers to Komodo National Park will find the ubiquitous crab-eating macaque, Timor deer, palm civets, and water buffalo; all of these amazing creatures can be found on rare walks through the mountains and valleys of the many islands of Komodo. Rinca, though, is where visitors will see dragons in the raw, often coming right down to the beach and to other inhabited areas on a journey through the virtually uninhabited island.
On Komodo Island itself, one treat Instagram-happy travelers will want to see is Pink Beach, a tiny stretch of white sand sprinkled with red coral, causing the sand to look candy floss pink.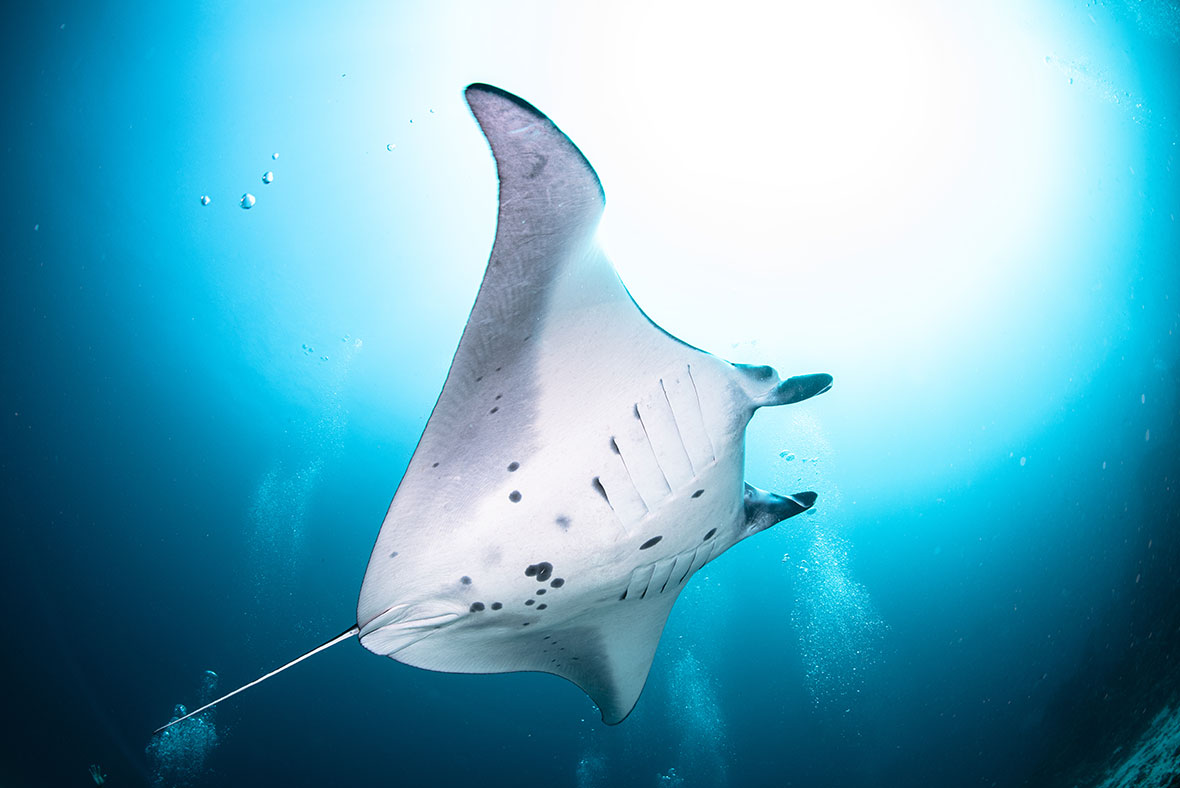 However, for many, the real treat is underwater: dragons above, gentle beasts below. The fish, sharks, and reptiles of the waters around Komodo National Park are too many to mention, but one facet is a year-round traveler favorite: manta rays.
Dwarfing their scaly neighbors on land, the mantas can grow to more than five meters (18 feet) and can, at first, seem a little intimidating as a diving partner, but these creatures are placid and friendly. The best diving conditions for Komodo National Park are found from March to October, and visitors will want to keep an eye out for turtles.
Komodo isn't just Komodo; it's Rinca, Padar, and a whole host of other islands. Everywhere the island-hopping traveler goes, there's something to see around the Komodo National Park region.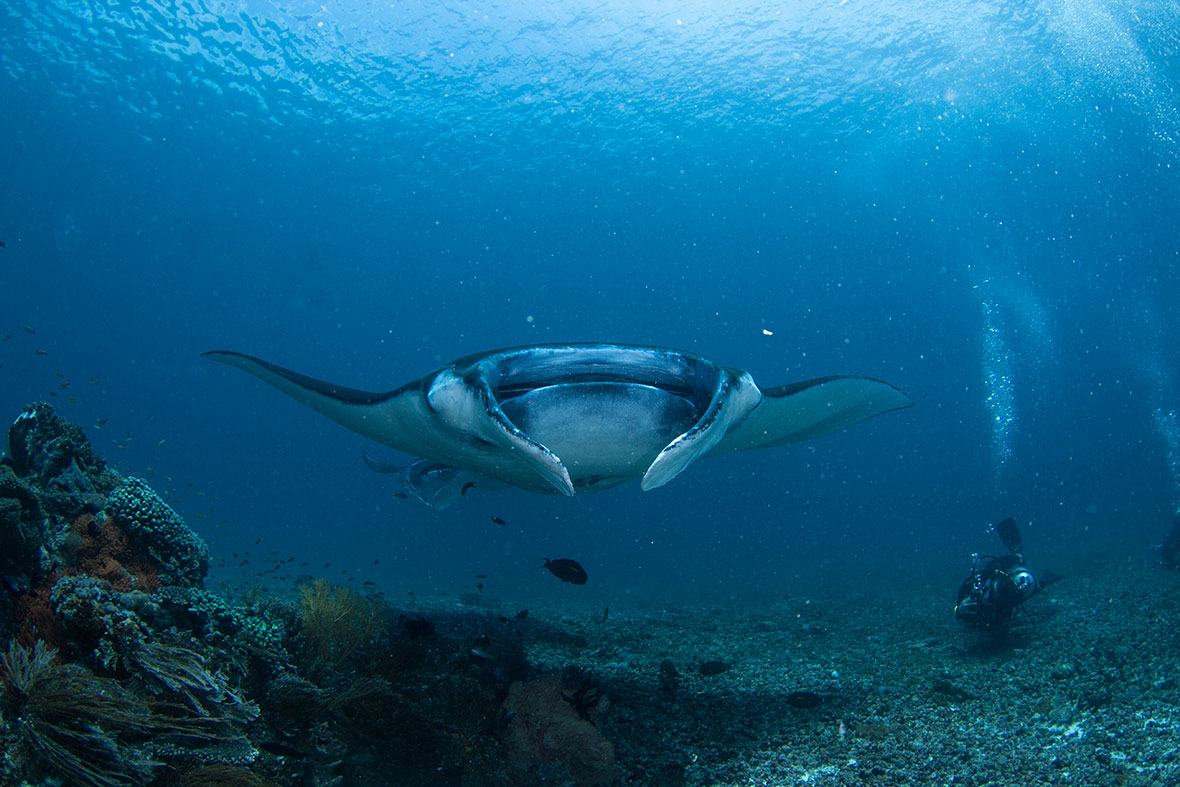 Giant rays? Sure. Pink beaches? Certainly. Dragons? Of course. But the one thing you won't find is a truly luxury hotel with easy access to all of these treasures. When it comes to seeing Komodo, you need a private schooner.
The ideal tour of Komodo passes through Loh Liang Bay. The private schooner should visit Rinca and Padar and will even allow travelers to do some hiking to see deer and buffalo. Of course, travelers shouldn't miss the obligatory stop to see Komodo dragons within the park, but what matters most is how visitors spend their time after venturing through Komodo.
Remote Lands recommends traveling east to the Riung Islands and perhaps even all the way to Mount Kelimutu. But the great thing about having your own private schooner, after all, is getting to chart your own course.
Read about more amazing wildlife destinations in our wildlife issue.