Example Itinerary
Exploring Sumatra's Exotic North
Explore the best of North Sumatra with this thrilling 6-day itinerary that takes you through an orangutan sanctuary in the expansive Gunung Leuser National Park, all the way to the picturesque Lake Toba, the largest volcanic lake in the world. Here, where you'll spend some time exploring Samosir Island, meeting local tribespeople, and observing ancient sites. Your accommodation will range from the luxurious Marriott to humble village lodges: it's all part of the authentic Sumantran experience.
This itinerary is an example. It's designed to inspire you and provide you with thoughtfully curated ideas. You can choose to do this exact itinerary or completely personalize it. All trips are 100% bespoke.
Highlights
Sumatran Orangutan: Only found on the island of Sumatra, you can get up close with this critically endangered animal at a rehabilitation center and watch them feed.
Ancient Cultures: Visit a village where primitive practices once prevailed, including a stone court where Kings decreed life or death sentences for accused criminals.
Lake Toba: This incredibly scenic lake area was once a supervolcano whose massive eruption changes the face of the earth millions of years ago.
Day-by-Day
Day 1
Medan
Arrive in Medan, the capital of North Sumatra, and transfer to your luxury hotel - we recommend the JW Marriott Hotel, Medan. Get settled in and acquainted with your new surroundings, spending the rest of the day at your leisure.
Day 2
Gunung Leuser National Park
After a restful night's sleep, you'll embark on a three-hour drive today to Bukit Lawang, on the banks of the Bohorok River. This area, at the main entrance point to Gunung Leuser National Park, is known for its large orangutan population. Check in to your hotel room at the simple-yet-comfortable Bukit Lawang Lodge. The lodging is rustic - you'll forgo air-conditioning and hot water in exchange for the magical setting. Enjoy a rare orangutan encounter near the rehabilitation center and feeding platform during morning and afternoon feeding sessions.
Day 3
Lake Toba
Rise bright and early today, to begin your 10-hour drive to Lake Toba. The ride may be lengthy, but the stunning panoramas make it well-worthwhile. Pass through Brastagi, home to an array of natural beauty that includes mountains and waterfalls, and take a break at the 400-foot-high Sipisopiso waterfall. Arrive in Parapat, on the shores of the immense volcanic Lake Toba, and transfer to a boat, which will whisk you away to Samosir Island. Check in to your humble room.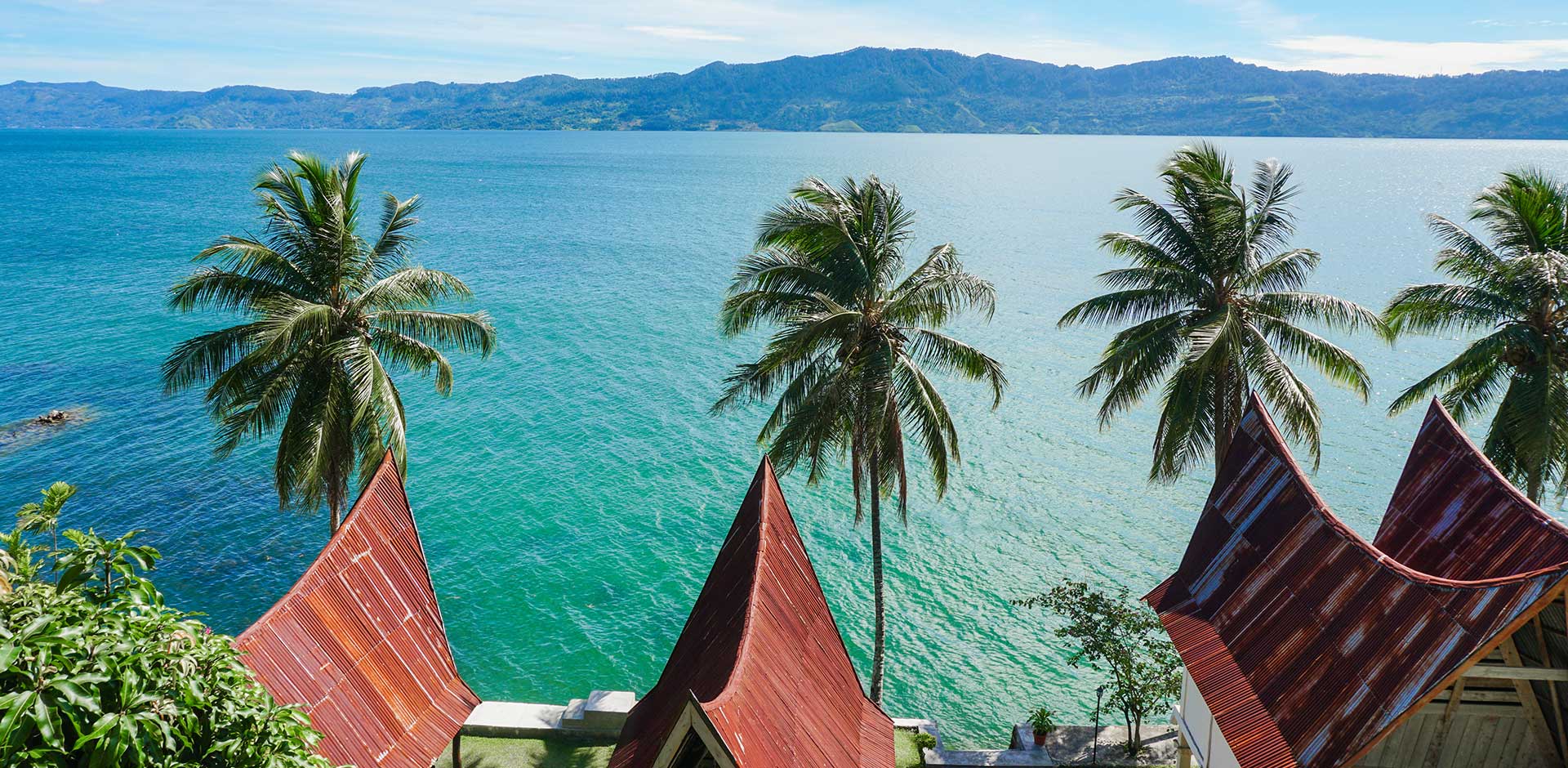 Day 4
Lake Toba
Take your time this morning - there's no long journey to take today. You'll be exploring Samosir Island today, taking in its serene vistas, and learning about the exotic history and culture of the Batak. Get up-close and personal with the locals by visiting their traditional villages. In one such village, Ambarita, you'll find the stone Court of Justice, where in ancient times, Kings would decide whether accused criminals would live or die. Watch folk dancing in Simanindo, and check out the sarcophagus of an ancient King in Tomok. Get back to your hotel before sunset to enjoy a leisurely swim in the pure waters of Lake Toba.
Day 5
Medan
This morning, you'll cross back to Parapat by boat, and begin your return journey to Medan (5 hours). You'll pass through Pematangsiantar, the second-largest city in the province. The landscape here is made up of palm oil and rubber plantations. Upon reaching Medan, you'll visit some of its tourist attractions, including Maimoon Palace, and the black-domed Grand Mosque.
Day 6
Departure
Say goodbye to Medan and Indonesia today. You'll enjoy breakfast at your hotel, before transferring to the airport to check in for your international departure flight to your next destination.
TERMS AND CONDITIONS
Price is based on double or twin hotel room occupancy and includes accommodation, transfers, car/driver, English-speaking guide, activities and entrance fees, breakfasts and some casual lunches while touring. Flights and optional special activities will be quoted separately. Most personal expenses, including dinners, alcoholic beverages, spa treatments and gratuities can be paid on the spot while traveling. Prices may vary depending on season, choice of accommodation and other factors.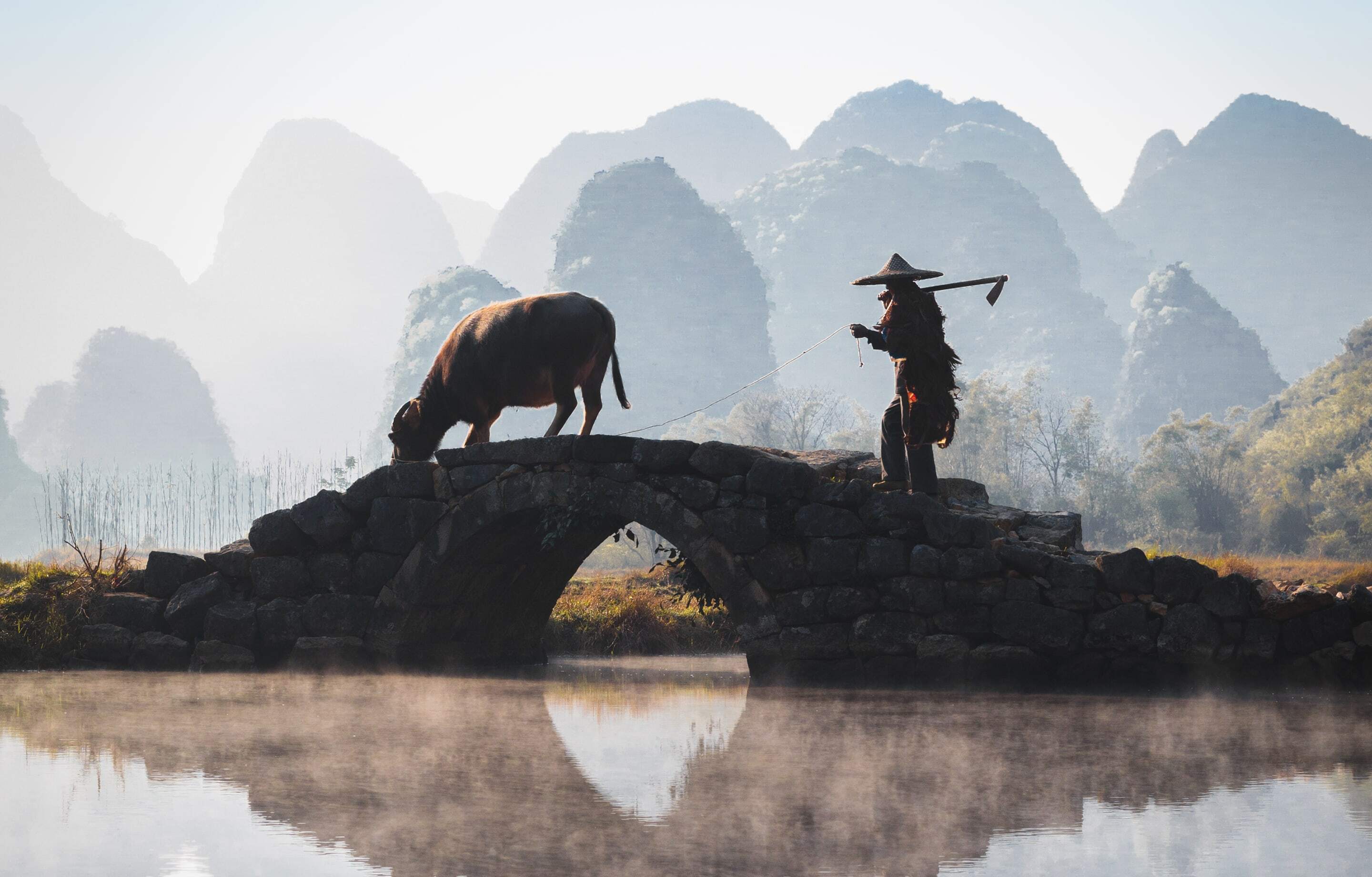 Why Remote Lands?
Exclusively Asia
With Remote Lands you'll travel with people who have made Asia the solitary focus of their own lifelong adventure. As our guest, you'll discover Asia on a journey that is completely, authentically your own, adapted from our own remarkable experiences and adventures over the years.
With Remote Lands you'll travel with people who have made Asia the solitary focus of their own lifelong adventure. As our guest, in the continent that our north American founders Catherine and Jay have adored and explored for decades, you'll discover Asia on a journey that is completely, authentically your own, adapted from our own remarkable experiences and adventures over the years.
Travelogues
An Asia-focused magazine brought to you by Remote Lands – a platform for adventure, luxury, and authenticity from experts and explorers around the continent.
What Others Say
Here is a small selection of the kind words our guests have said about us, as well as features by journalists and travel writers.
From the moment I happened upon the REMOTE LANDS website over a year ago, browsed the options, I knew that this would be well worth it. The entire staff is nothing less than professional with service that made us feel like royals.
This was truly the trip of a lifetime. Magical destinations, the most luxurious hotels in the world, and the most wonderful travel companions we could've wished for. We were treated like family everywhere we went and we have 14 new best friends.
We have used some of the top rated travel specialists all over the world and, without question, Catherine Heald and Remote Lands are at the very top of the list!