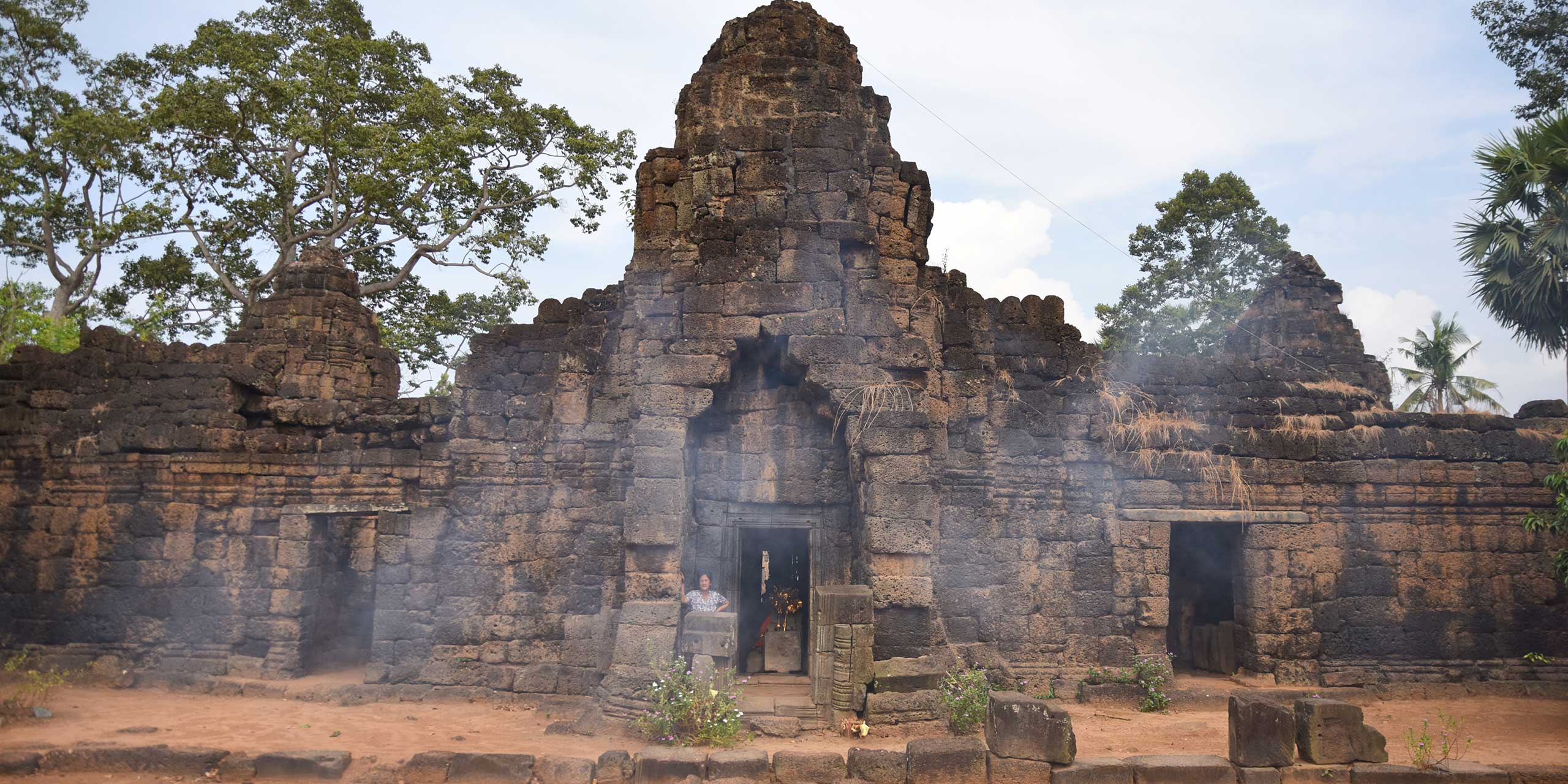 He is considered by many to be Cambodia's finest king, the man who commissioned many of the architectural marvels around Angkor Wat. Yet a majestic temple built by King Jayavarman VII, and cloaked in an intriguing legend, exists in anonymity in Phnom Penh.
The 800-year-old Hindu temple Ta Prohm would blend neatly into Angkor, the former capital of the Khmer Empire and one of the world's top tourist attractions, near Siem Reap. Yet, despite being only 25km south of downtown Phnom Penh, and resembling the marvels of Angkor, Ta Prohm is entirely removed from the tourist trail.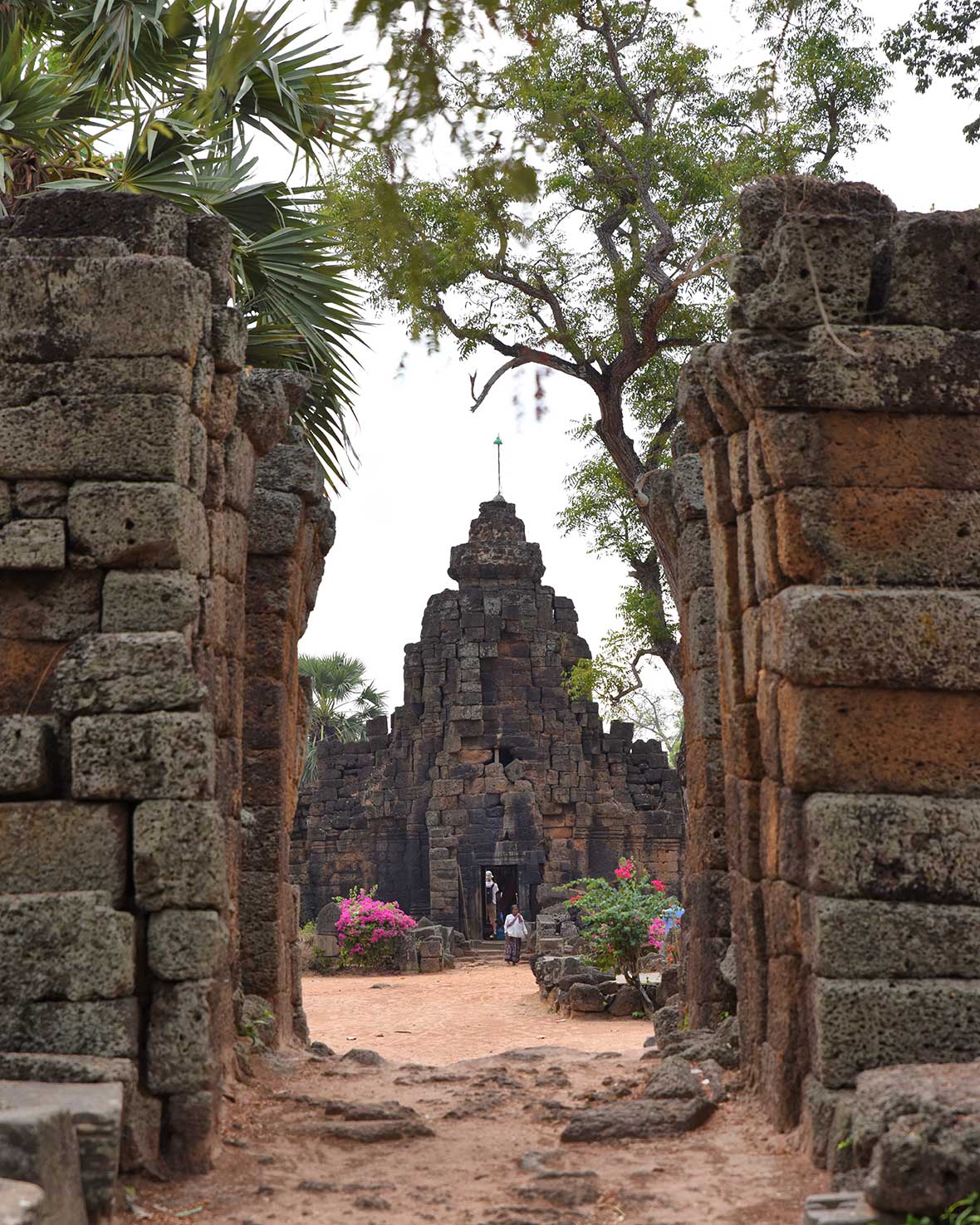 This is perhaps because it's so easily confused with Ta Prohm in Angkor. One of Asia's most photographed temples, that latter structure has a striking appearance due to the giant tree roots that smother its timeworn remains.
The other Ta Prohm was all but empty when I visited. The taxi driver who picked me up from my Phnom Penh hotel was perplexed when I told him my destination. He thought I had made a mistake until I showed him the Ta Prohm listing on Google Maps, a location he recognized as Tonle Bati.
That is the name of the lake that borders Ta Prohm. This large body of water is a popular day trip for Phnom Penh residents, who are drawn to its beauty, serenity, and lakeside restaurants. On its southern shores sit Ta Prohm and the similarly ancient temple, Yeay Peau.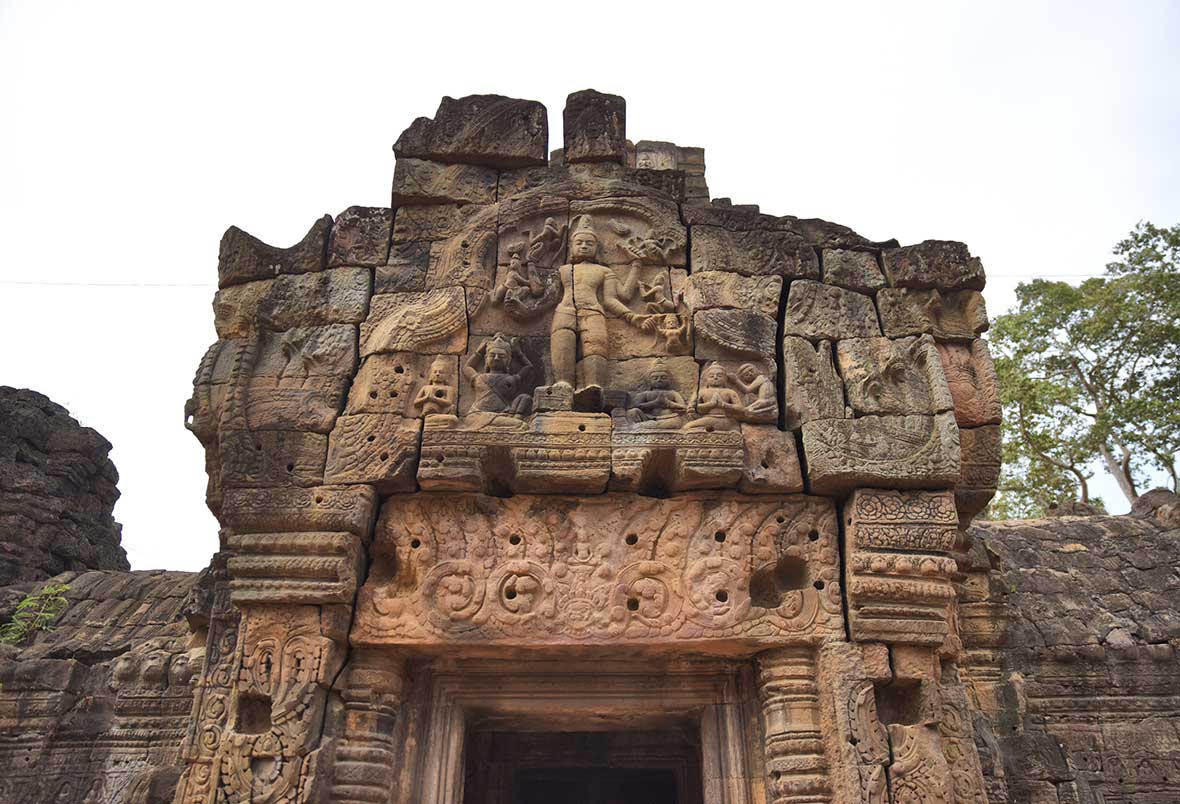 As we drove down the narrow dirt road that leads to this historic site, past a hushed village and two schools, I read about the local legend associated with those temples. This myth centers on Peau and her son, Prohm, a boy who would become king.
The story goes that Peau, a young working-class woman, began a romance with King Ket Mealea. That relationship produced Prohm, who was raised by his mother in Tonle Bati. When Prohm belatedly learned that he was royalty, he went to see the king and produced evidence of his lineage—a special ring his father had given him as a child.
Prohm then lived in the Royal palace for many years before he eventually returned to Tonle Bati. There he fell madly in love with a beautiful woman, who he sought to marry. He did not accept it when she told him that she was Peau, his mother.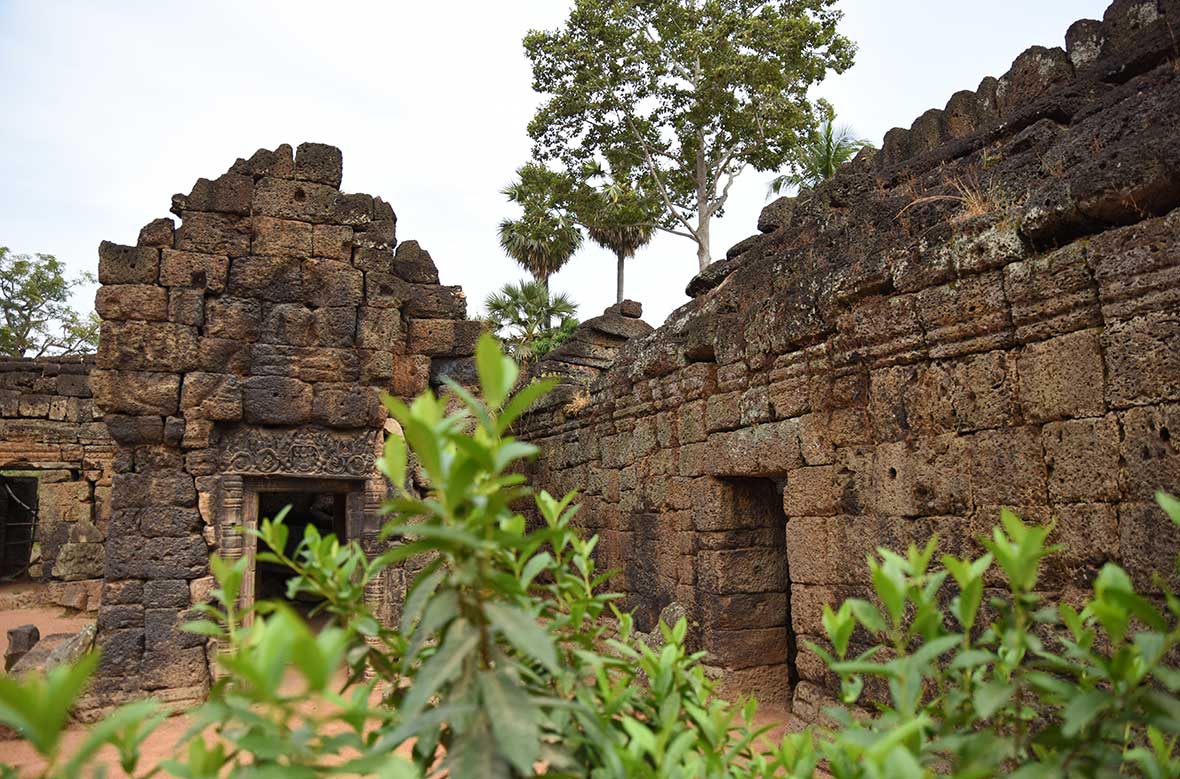 So Peau organized a competition with her son. Whoever could build the larger temple at Tonle Bati, over a defined period, could decide whether they were wed. Construction was only permitted after dark and so Peau used candles to light the night sky, tricking Prohm into believing day had arrived early. While he rested, she completed her temple, which now sits just 100m north of Ta Prohm.
Based on my visit, the son surely should have been victorious, as Ta Prohm is vastly larger than Yeay Peau, the remains of which are limited to one weathered shrine. Contrary to this colorful myth, history books suggest both temples at Tonle Bati were built in the early 1200s by King Jayavarman VII.
That coincided with the peak of the mighty Khmer Empire. At that time, this empire stretched across not just Cambodia but also parts of what are now Thailand, Laos, Cambodia, Vietnam, and Myanmar.
At its core was then perhaps the largest and most modern city on the planet, Angkor. During his reign, King Jayavarman VII overhauled and upgraded the capital. He also commissioned grand Hindu and Buddhist complexes across Cambodia, including at Tonle Bati.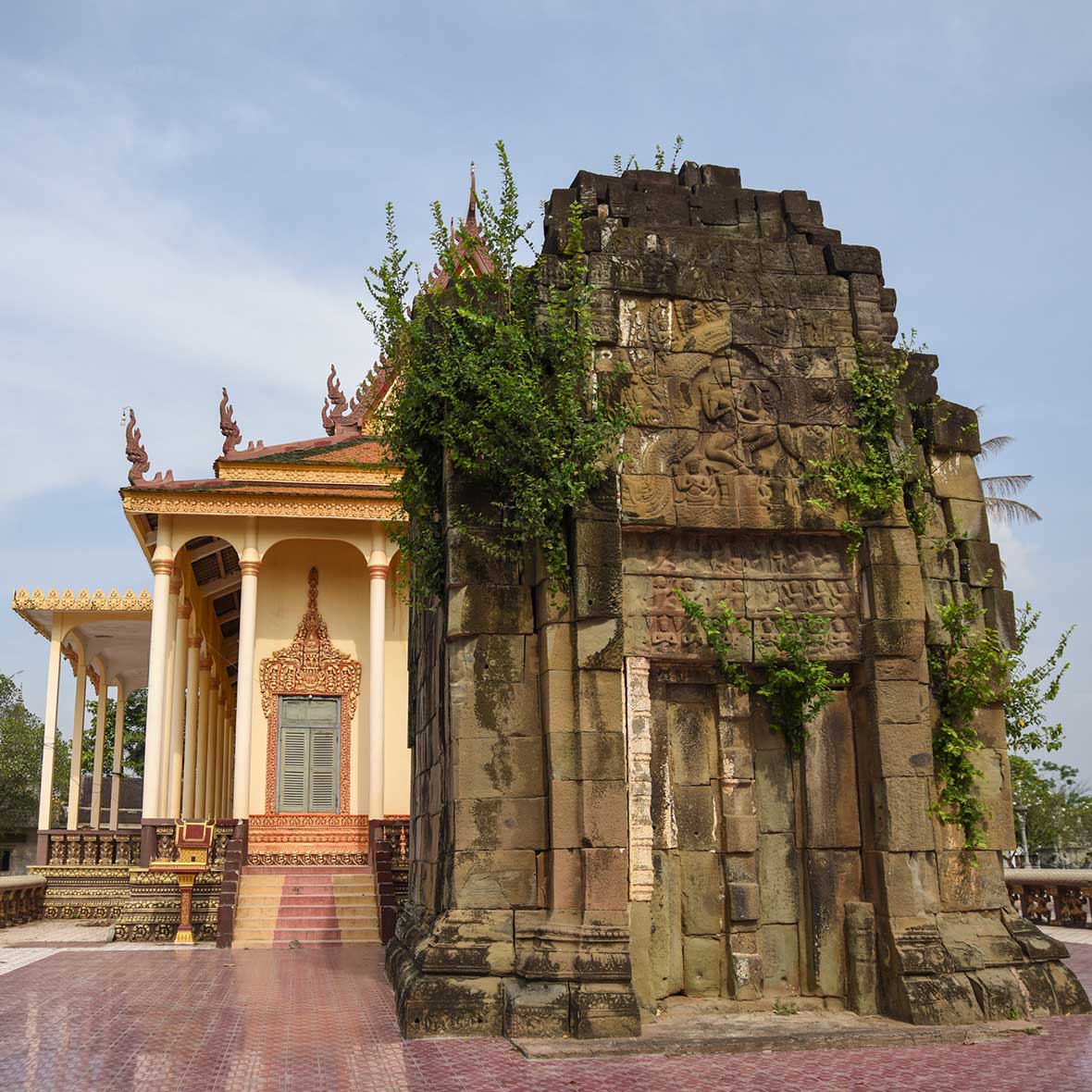 The lakeside site he chose for Ta Prohm was occupied by a 6th-century Hindu shrine. There King Jayavarman VII built a laterite and brick complex around a main sanctuary. This walled structure, which is about 40m wide and 40m long and centered around a lofty prang tower, remains largely intact.
I wandered around this ancient complex in solitude, ducking inside its five, dimly lit chambers. Each is decorated with Hindu rock art and Buddhist idols. This is representative of the era of King Jayavarman VII when both Hinduism and Buddhism were prominent across the Khmer Empire.
I was particularly beguiled by the bas-reliefs carved into Ta Prohm. Later I learned they represent Hindu legends. These intricate images depict Hindu deities, ceremonies, and festivals, and remain in impressive condition considering their age. They deserve a wider audience, like Ta Prohm itself.
Tourists to Phnom Penh who don't have time to visit Angkor should know that a mini version of that grand civilization hides on the outskirts of the Cambodian capital.